Ren and I bought a (very) small piece of farmland in the province. It isn't even big enough to be considered true farmland. It's in one of those hipster housing developments that sell plots of arable land for residential farming. Just something to keep us busy when we've finally crossed out all the places on our bucket lists.
My young twentysomething nephew has expressed an interest in farming as well. I'd like to think it's because of his "cool" uncle ( 😛 ), but it isn't. It seems an increasing number of millennials are turned on to farming as an occupation these days. Maybe they just haven't figured out what to do with their lives yet. Or perhaps it's a distaste for industrially produced food combined with a heightened sense of environmental awareness. I'd like to think so.
Whatever the reason, the idea of sustainable agriculture is appealing to more and more people these days which is why places like Bohol Bee Farm are becoming so in vogue. Take a tour of their facilities and taste their food and it isn't hard to see why.
Organic Dining at Bohol Bee Farm and Restaurant
There's supposedly a tour of the farm every half hour for just PHP 30 per person. I waited twice but no one ever came. When I asked about it, they gave me the excuse that the guide was probably still out on the previous tour. Right. I think they just tell you that if not enough people show up. 😆 Oh well, I guess I'll be giving myself a tour then.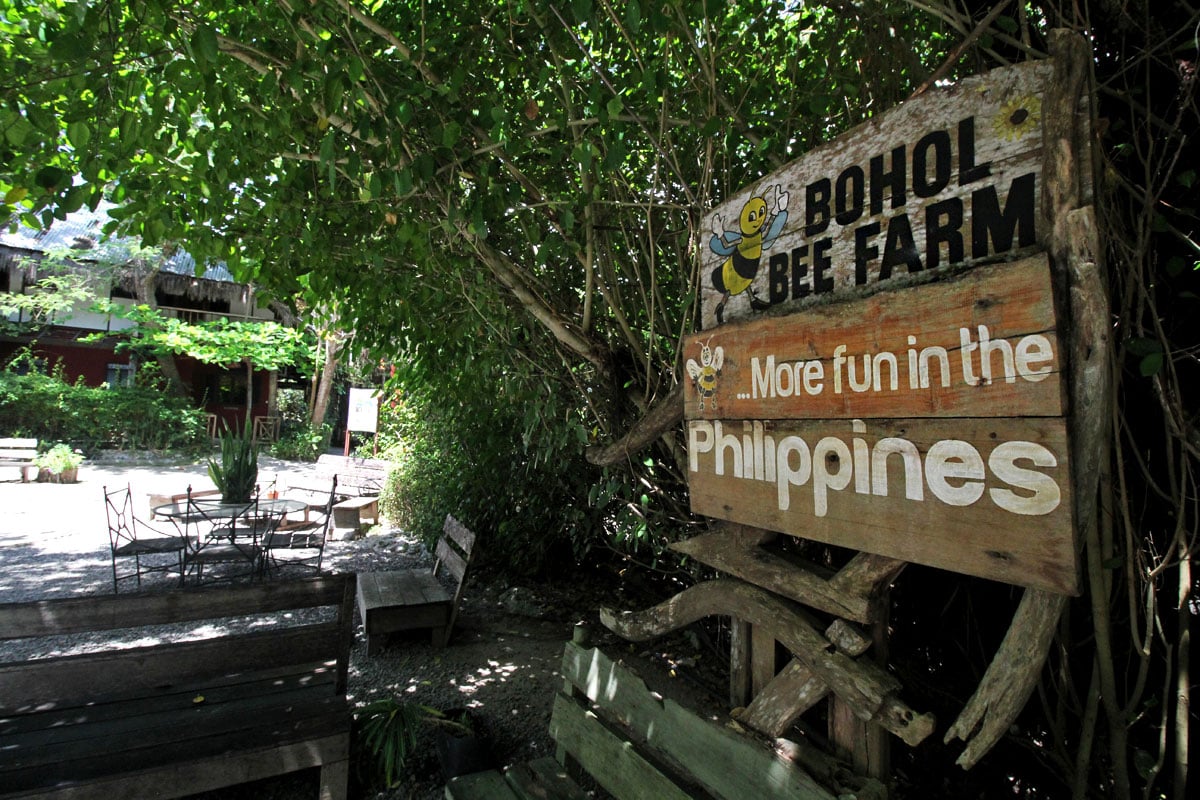 Store
Bohol Bee Farm produces many products like honey, jam, spreads, chips, soap, crafts, and chocolate. They have a bakery and they make their own ice cream as well.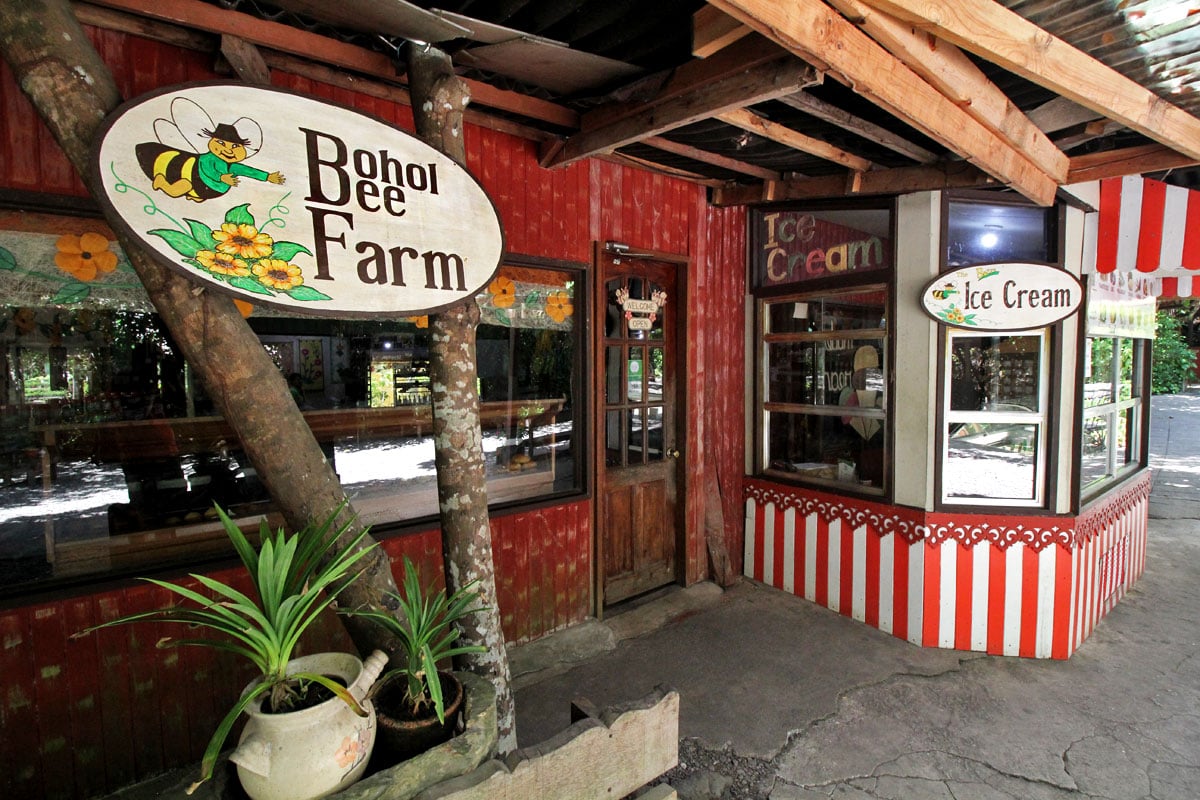 Shop selling all those aforementioned goodies.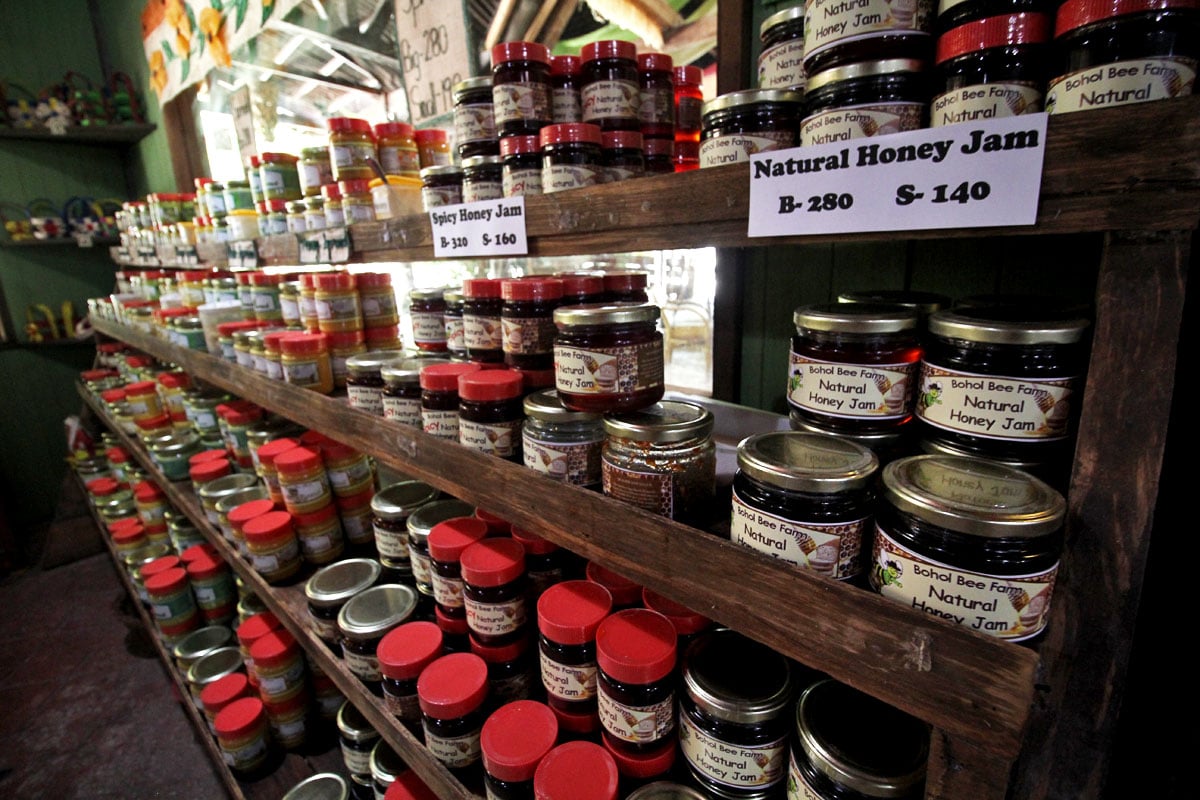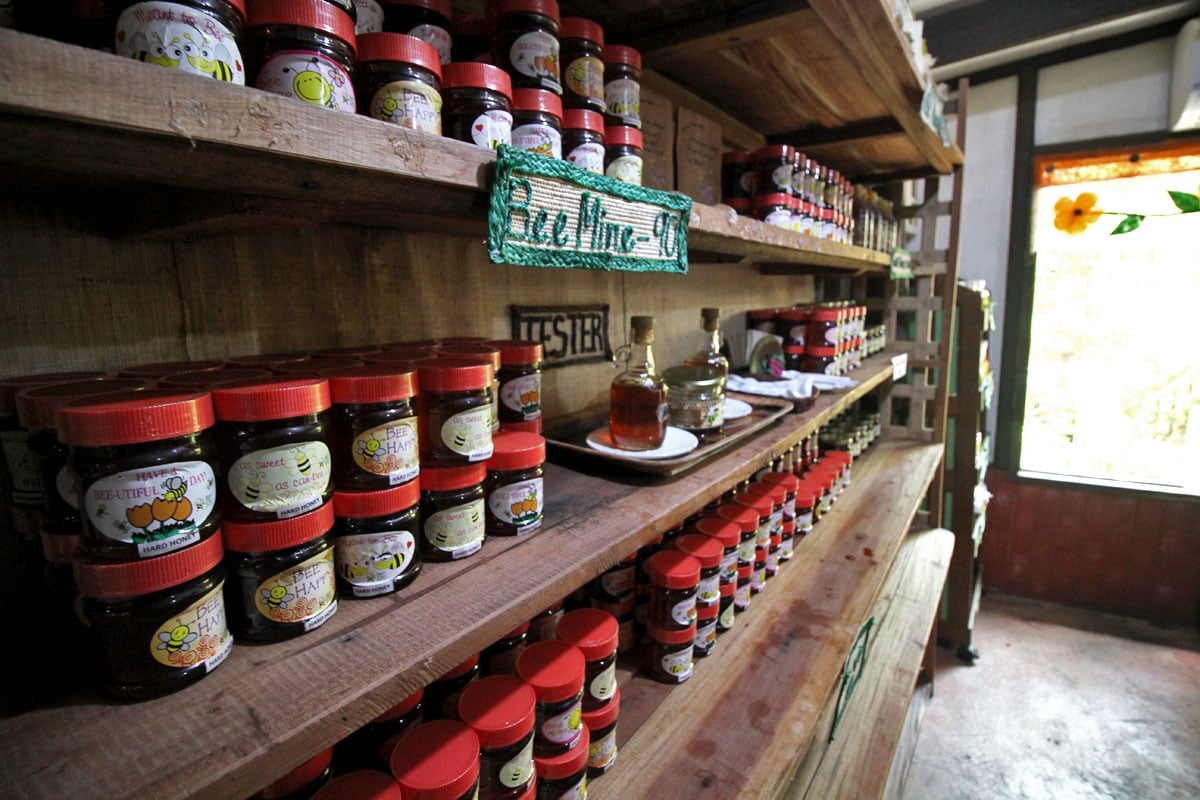 Herb Gardens
I saw many herb gardens like this one. The farm is known for organic farming so you'll find many of these herb and vegetable gardens throughout the property. This was just a small stand but they have bigger greenhouses as well.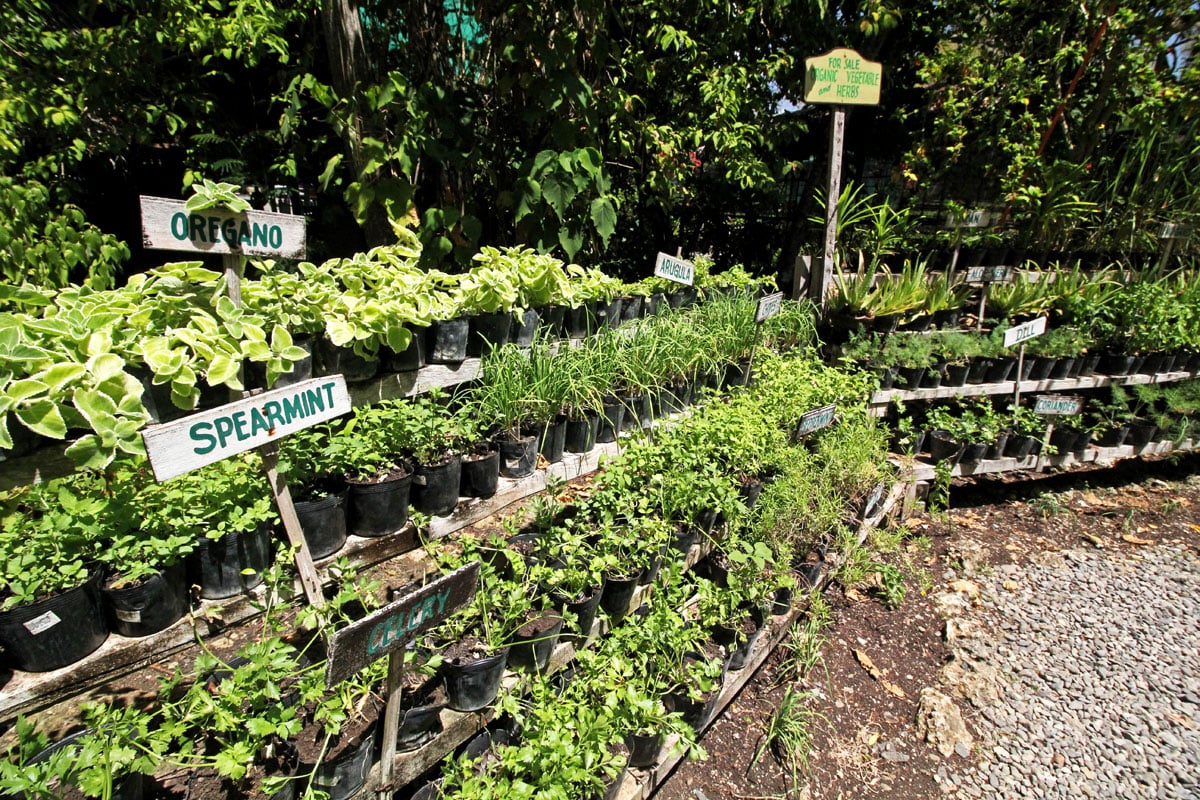 Like so. What the dill-y yo!

As Chef Aaron Sanchez would say, thilantro.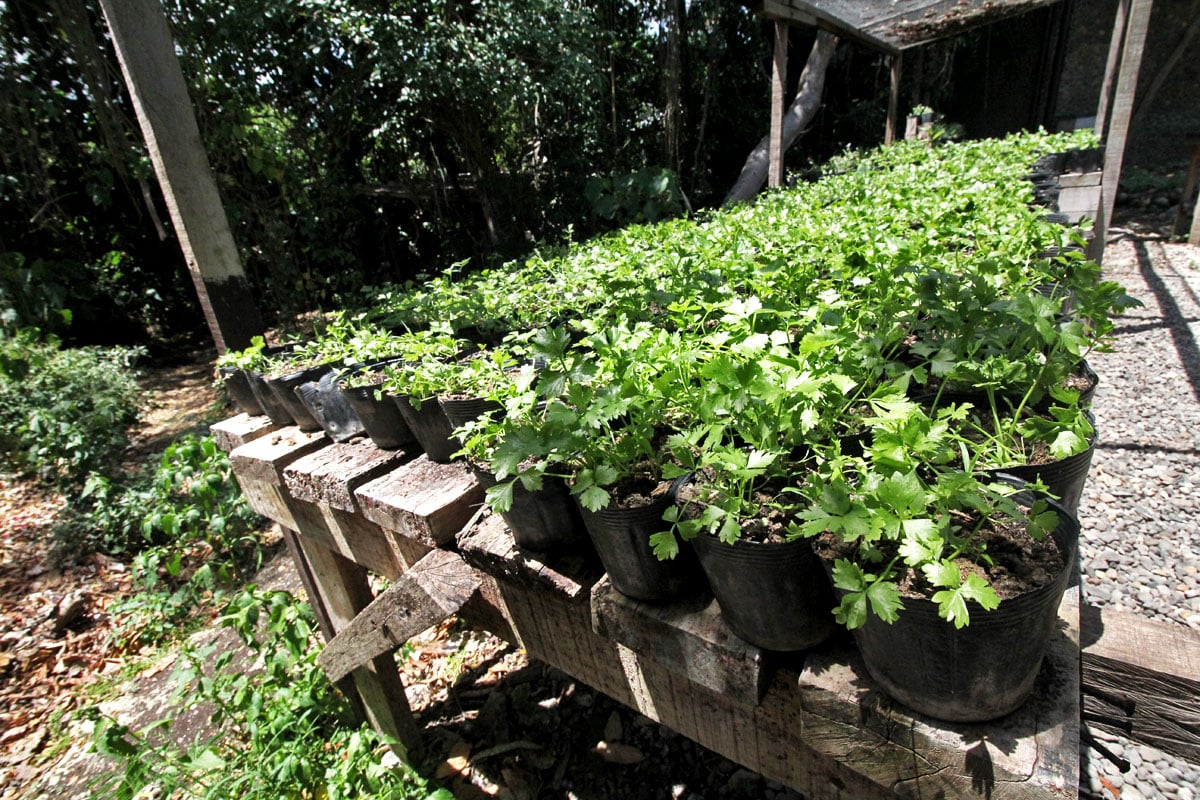 Organic lettuce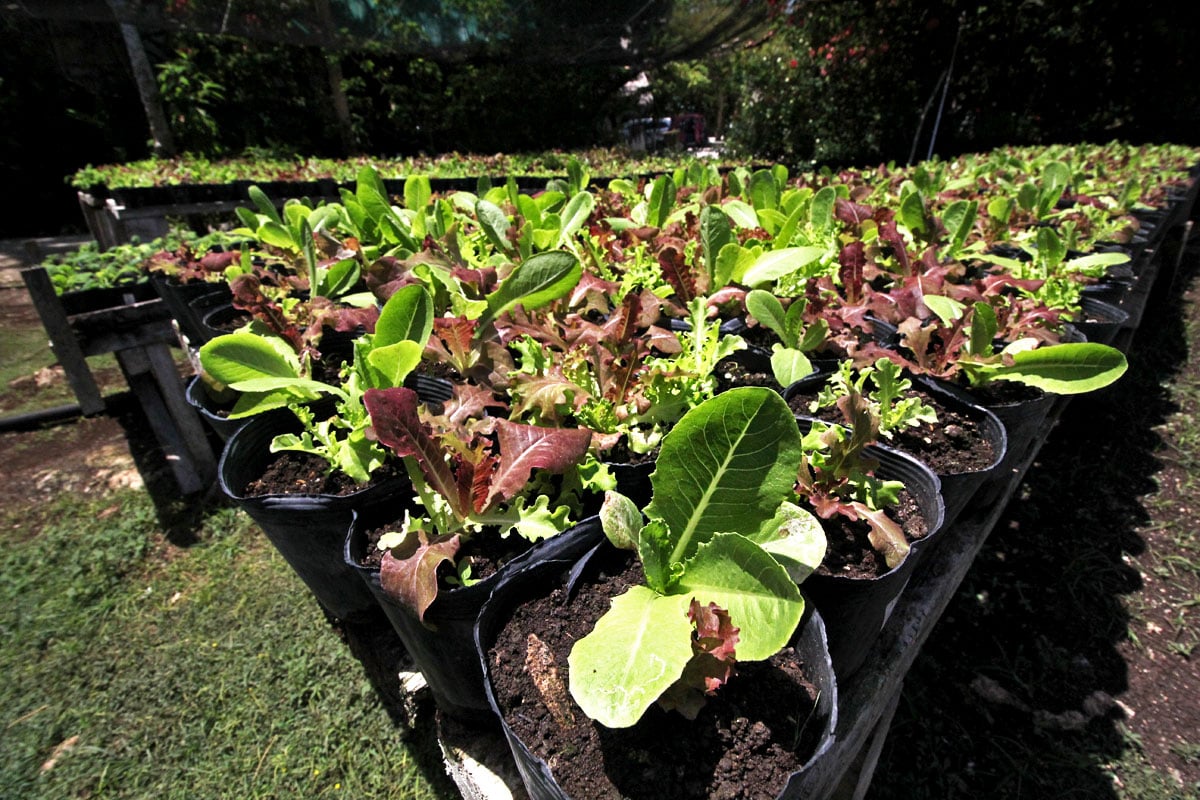 Restaurant
The best part about Bohol Bee Farm is this huge al fresco restaurant offering terrific views of the ocean. With its mishmash of rustic tables and chairs, wooden floorboards, and tree trunks sprouting floor to ceiling, it feels like you're dining in a giant treehouse overlooking the sea. Really pleasant atmosphere.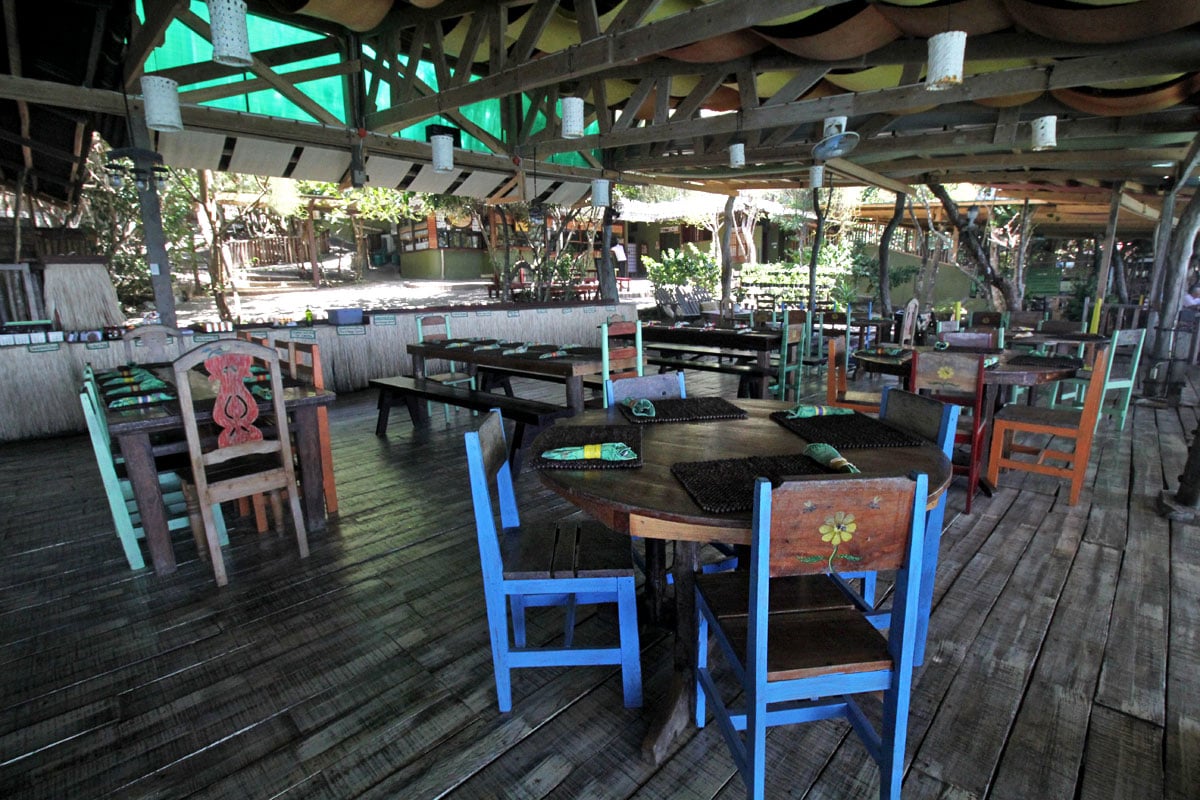 Waiting area or just a display? Not sure which, but it looks cool.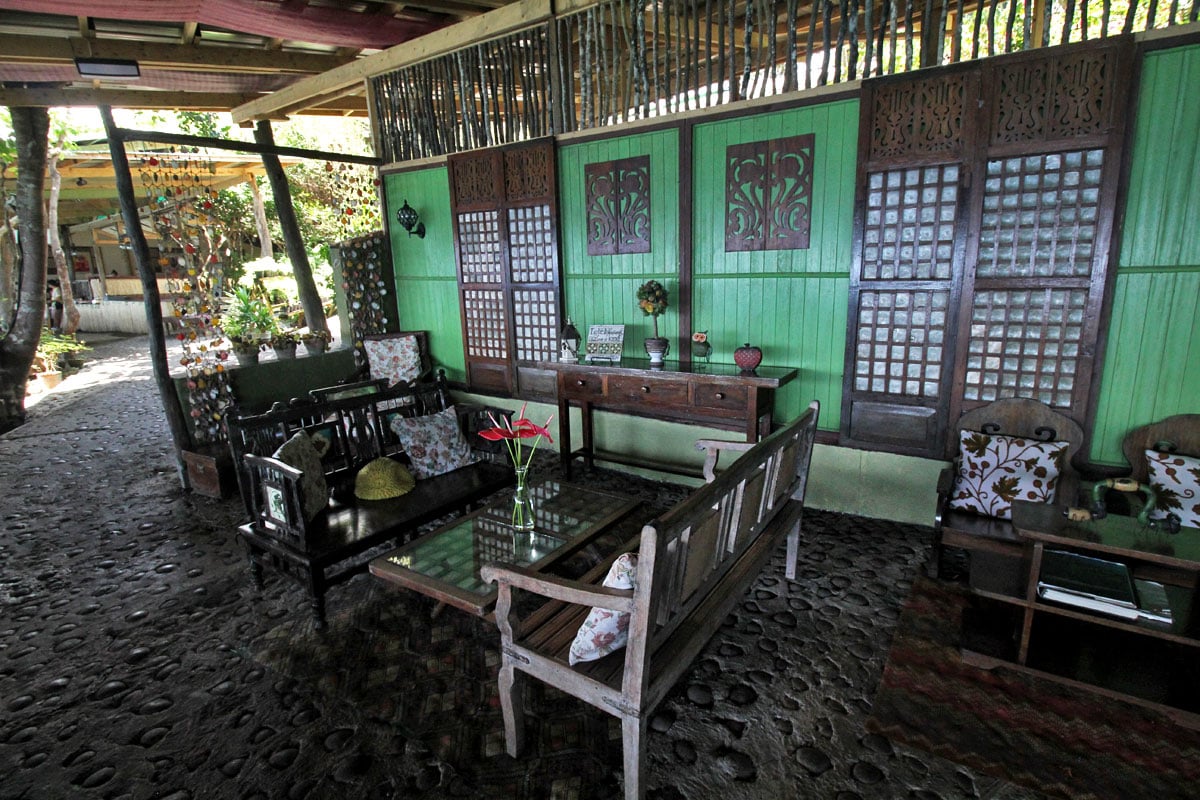 That big, white, blown out thing on the right which I have zero skills to properly photograph is the view. I suck. 😥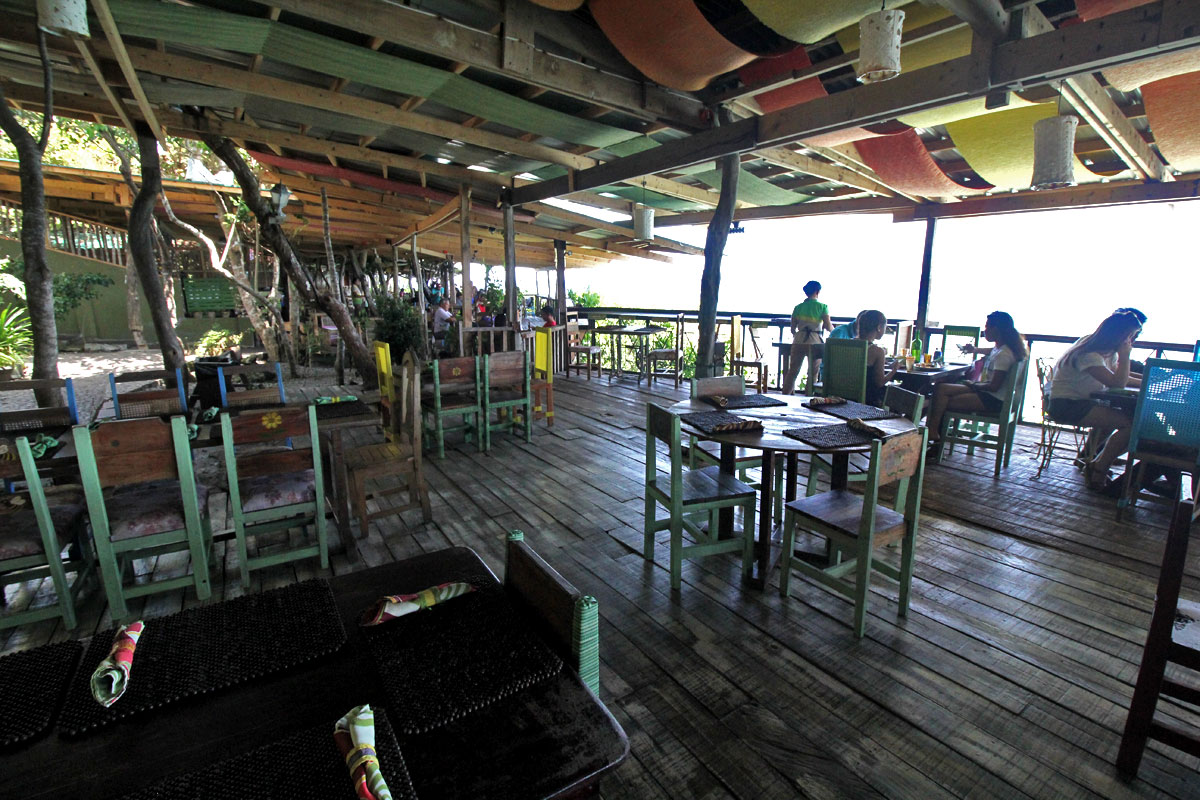 Aaaah, that's better. See what I mean about the view? It's awesome. You can also make your way down to that deck where you can chill and enjoy cocktails. I think you can get massages down there too. I believe it's also the jumping off point for all their water activities like scuba diving and stand up paddleboarding.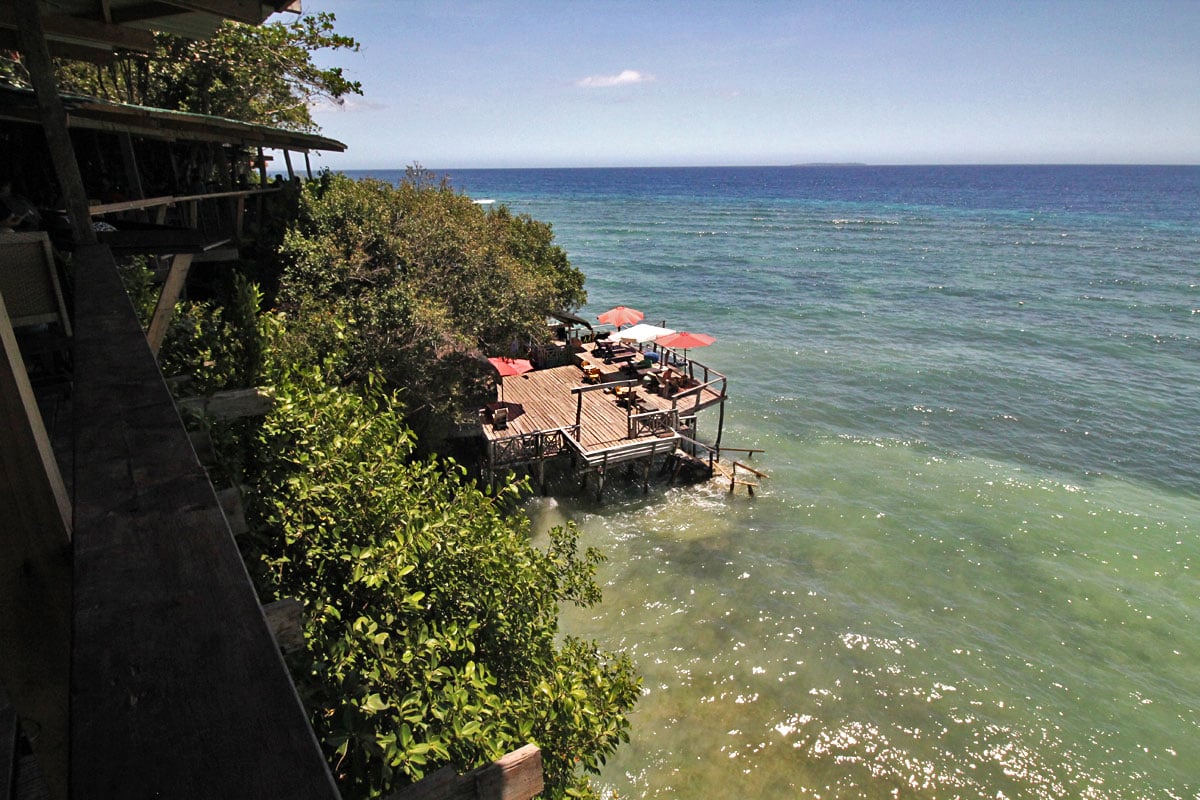 Now enough with the view, time to eat! For starters, they served us this complimentary plate of cassava chips and bread with two dips. Pretty eh?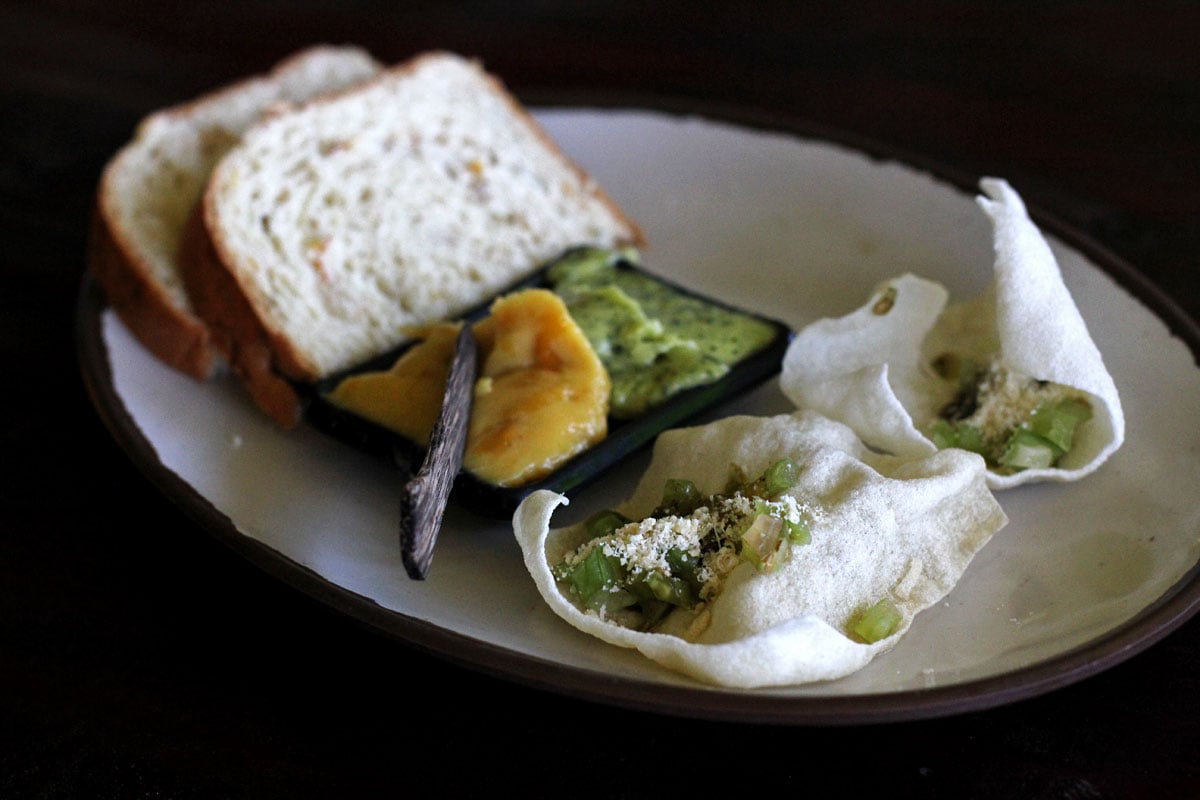 Cassava Fish Taco — PHP 220 — Fish taco served in one of their homemade cassava cones. They serve their ice cream in these cones as well. Everything tasted really fresh.

Cheese Pizza — PHP 260 — Good 'ol cheese pizza. We ordered this based on an online review but I think we should have stuck with greens-centric dishes instead. It wasn't bad but the pizzas at Giussepe near Alona Beach are way better.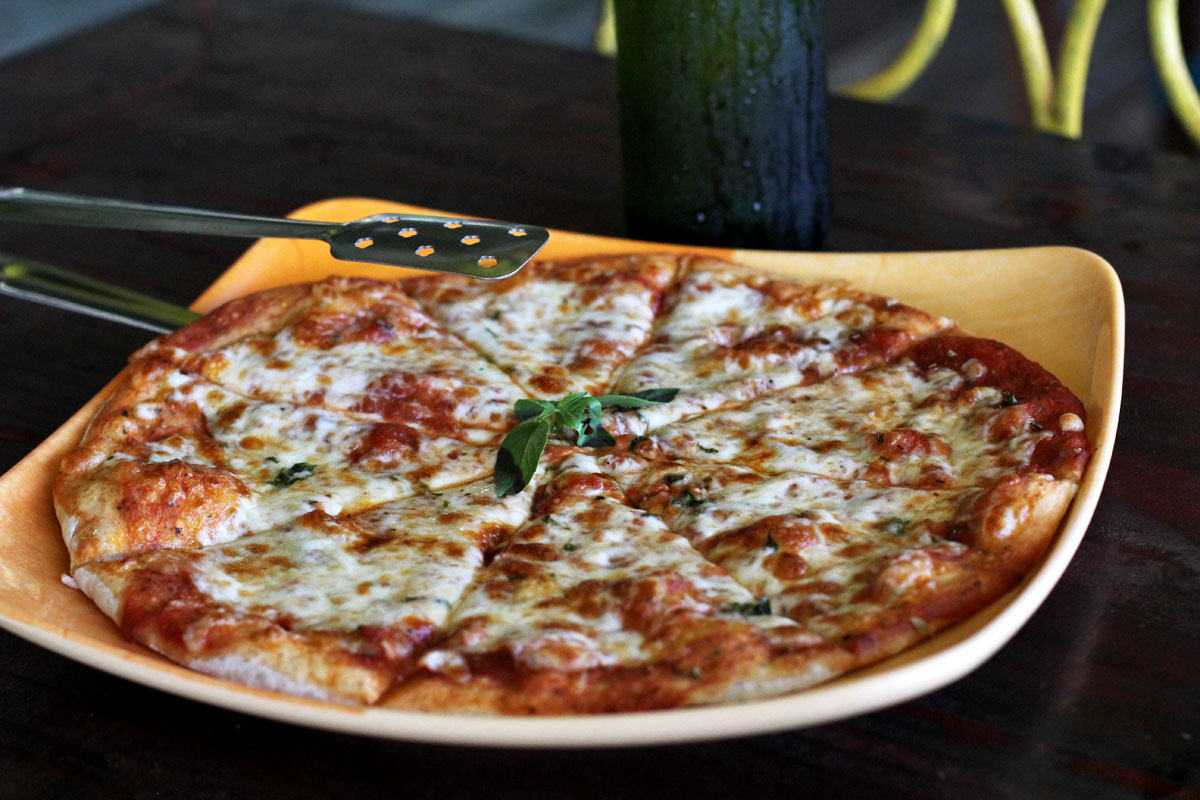 Malunggay Ice Cream — PHP 60/scoop — For dessert, I had a scoop of their homemade ice cream in a cassava cone. I asked the saleslady for suggestions and she quickly recommended the malunggay (moringa). They have many interesting local flavors here like langka (jackfruit), durian, lemongrass, spicy ginger, and pandan.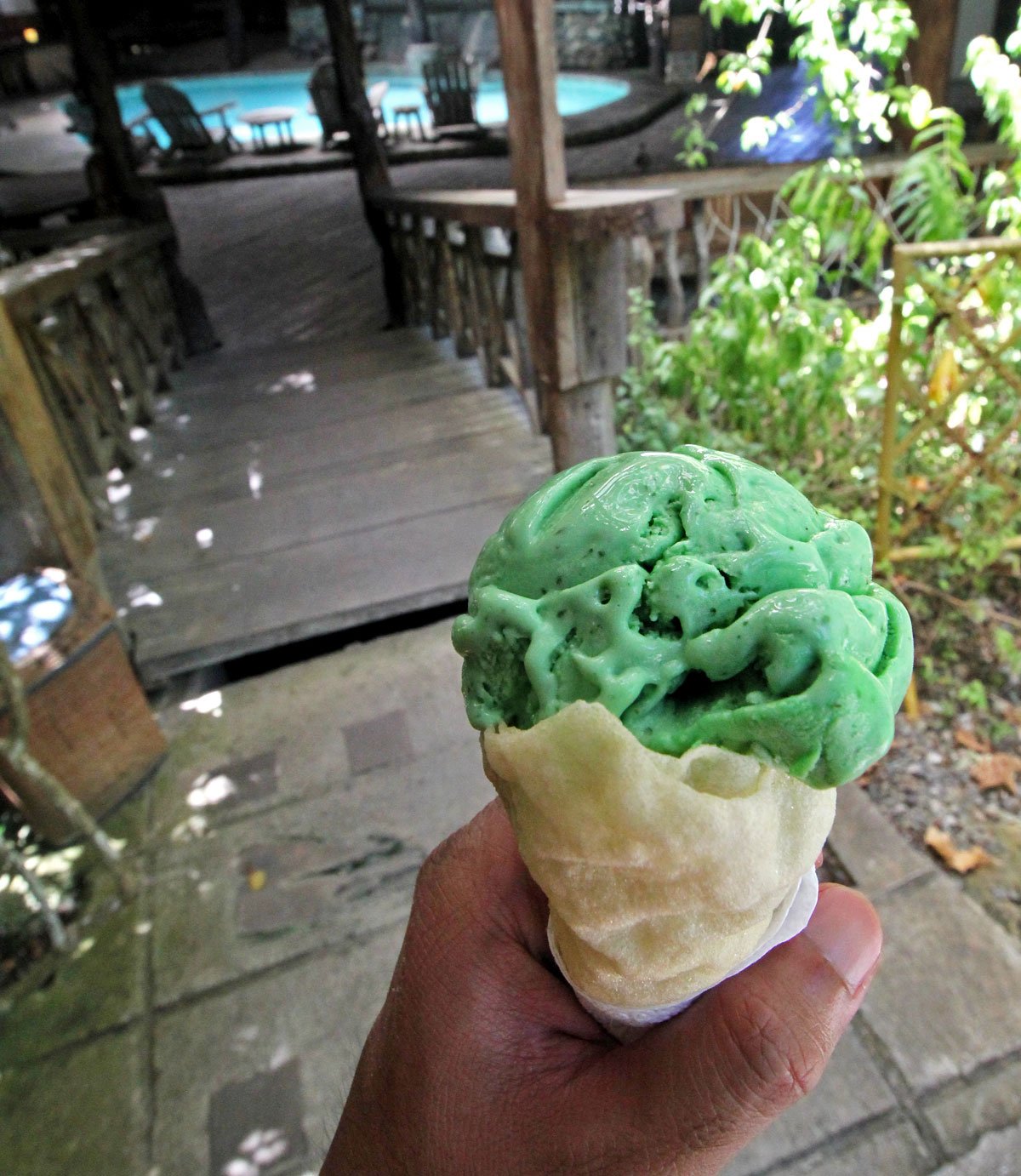 Swimming Pools
Ok, I couldn't sneak into any of the rooms to take pictures but I did find the swimming pools. They have a few. Here's the biggest one located in the main reception building. Like a swimming pool inside a barn, it looks like a portal in some M. Night Shyamalan movie. "I see dead people."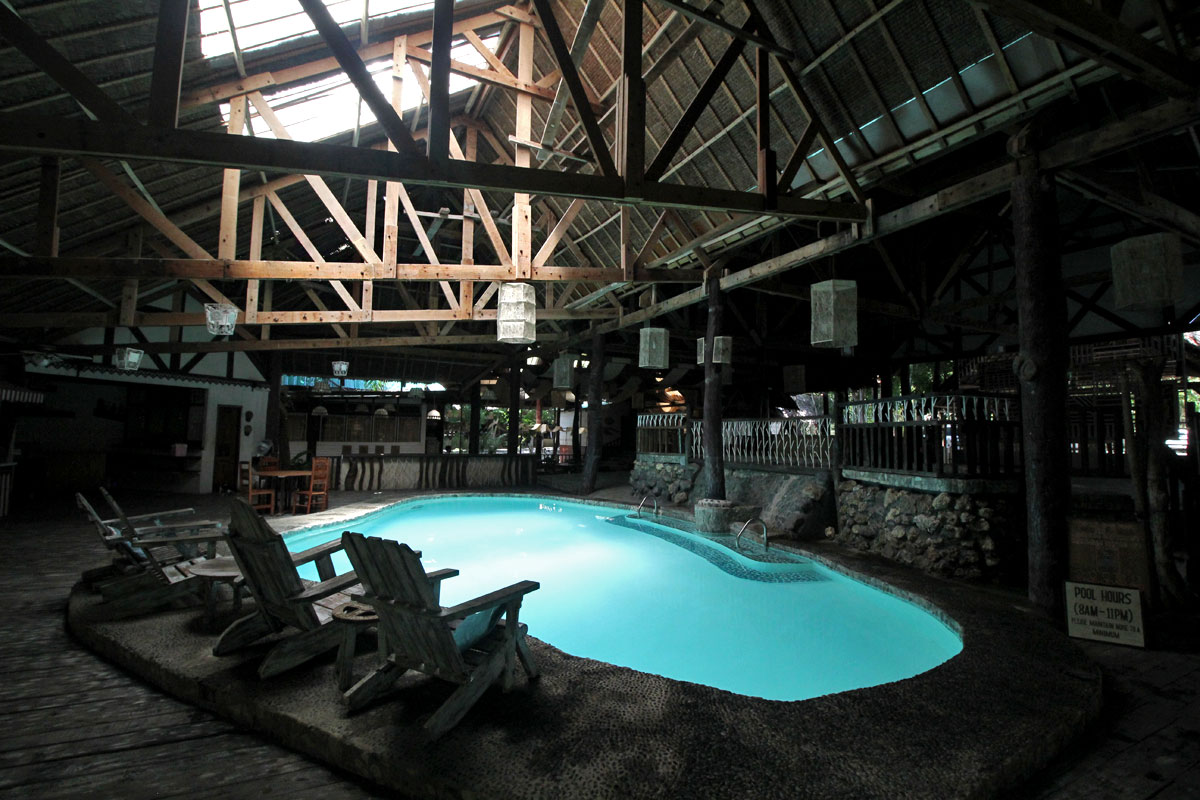 I liked these little ones better. They're more like hot tubs or jacuzzis. Nice right?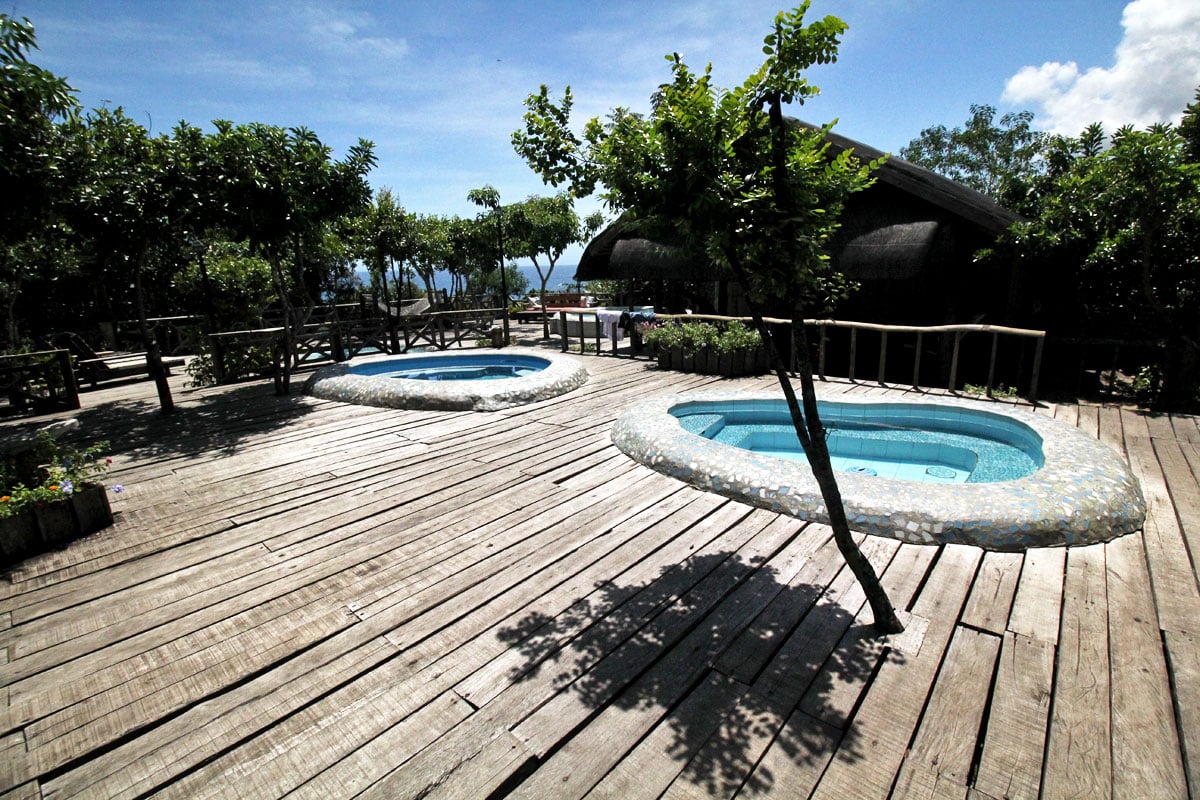 I guess they're for exclusive use only though, for people staying in those villas. Elitistas!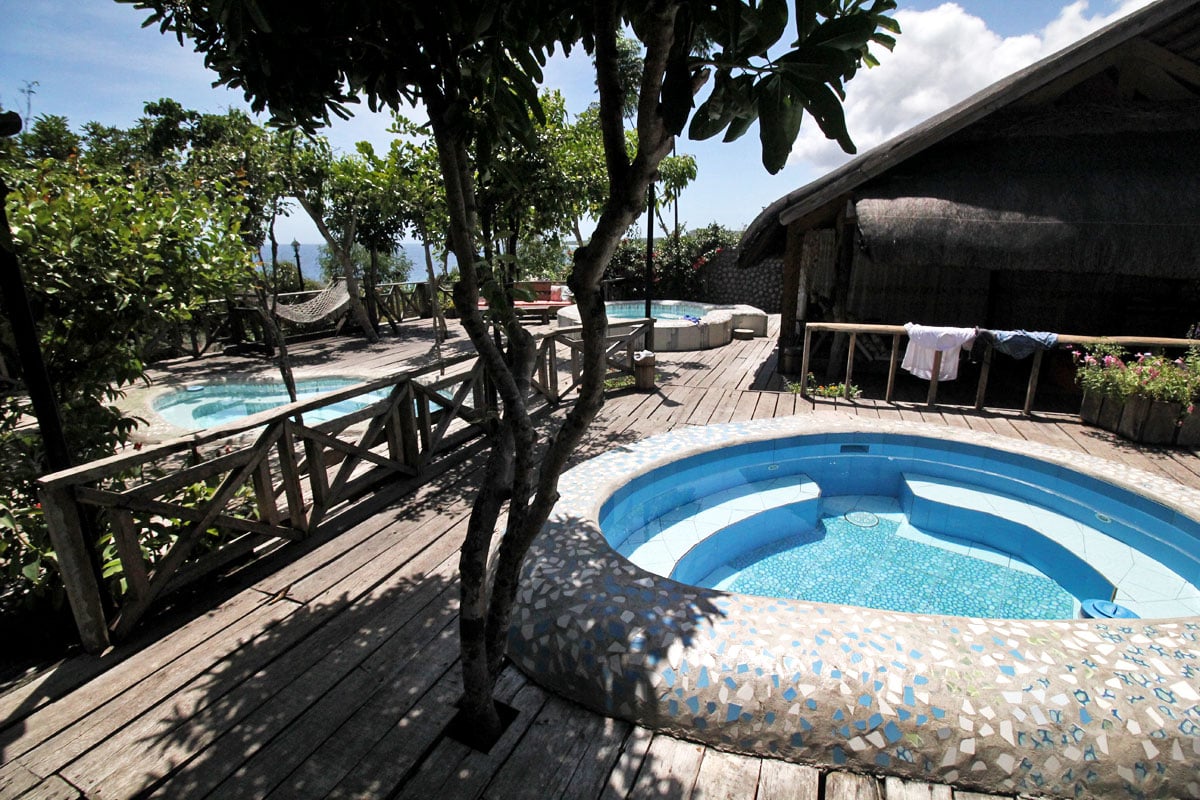 Whether or not you have an interest in farming, Bohol Bee Farm is a fun place to visit in Bohol. The views from the restaurant are stunning and their food is fresh and homegrown. They're a TripAdvisor Certificate of Excellence awardee and a mainstay on their list of top restaurants in Panglao. In fact, at the time of this writing, they were number one.
As mentioned above, I didn't see the rooms but they do have a few pictures on their website. They're nice. Rustic chic is the motif. I would have loved to see the apiaries as well but I couldn't find them on my own. I guess that's a good thing though. Probably not the best idea for dumb tourists such as myself to just walk in and get their asses stung. 😆
Bohol Bee Farm Resort & Restaurant, Panglao, Bohol, Philippines
Purok 1, Brgy. Dao, Dauis, Bohol, Philippines
Tel: (038) 510-1822
Mobile: 0917-304-1491
Website: boholbeefarm.com
Facebook: officialboholbeefarm
Email: [email protected]
Operating Hours: Mon-Sun, 5AM-10PM
Expect to Spend: About PHP 450-550 per person with drinks
Reservations: Not required
HOW TO GET THERE:
Bohol Bee Farm is located along the main road in Panglao a few kilometers from Alona beach. It's too far to walk so you'll need to hire a tricycle. It should cost around PHP 200-250 round trip from Alona Beach for up to three people.
For more Bohol travel tips, check out our First-Timer's Travel Guide to Bohol, the Philippines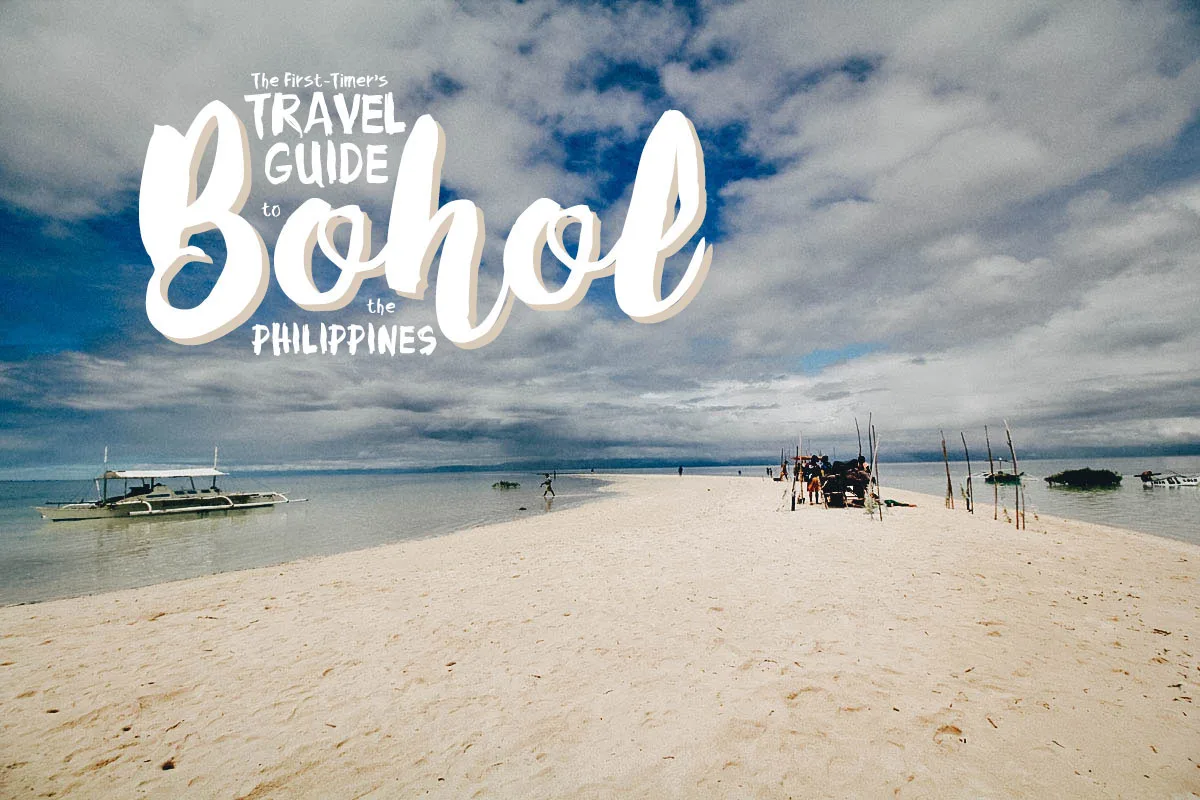 Disclosure
Some of the links in this post are affiliate links, meaning we'll get a small commission if you make a purchase or reservation at NO extra cost to you. We really appreciate your support as this helps us keep this website going. Thank you!