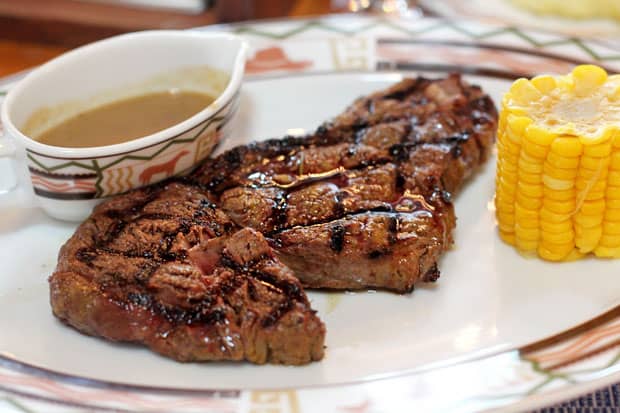 When Steak Comes Calling at Highlands Steakhouse, Tagaytay Highlands, Cavite
NOTICE: Some of our articles contain affiliate links. The ones that do will have a disclosure statement at the bottom. You can refer to our privacy policy and terms of use for more information.
I'm a seafood guy. Through and through.
I enjoy all kinds too. Cephalopods, Crustaceans, Fish, Mollusks. It's always the first section on a restaurant's menu that I check out. When Ren and I go grocery shopping, I love taking a peek at the frozen seafood section. I like seeing all the diver scallops, uni, and Chilean blue mussels, just waiting to be taken home. Of course, they're expensive so we rarely buy any, but I'm comforted by the fact that if I really wanted to, I can. In fact, if I had any say in it, my last meal on earth would be sushi, an omakase experience prepared by Jiro Ono or some other Japanese chef of that caliber. I love sushi so much that I even named my design portfolio and this blog after it.
With that said though, as much as I adore seafood, even I can admit that on some days, nothing in this planet's oceans can compare to a big, fat, perfectly cooked, juicy steak. Today, was one of those days. 😈
Highlands Steakhouse
Their breads are pretty good. Tasty but a little too soft for my liking.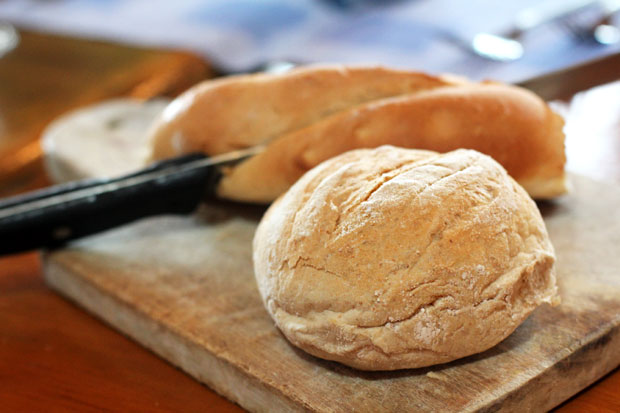 Seared Chilean Seabass – PHP 880 – Miso-glazed and served on a bed of vegetable spaghetti and ponzu sauce.
Perfectly cooked and flaky with a crisp layer of skin, this was really, really good. Chilean sea bass in any form always makes us happy, but I especially love it when it's miso-glazed like this. Absolutely delicious.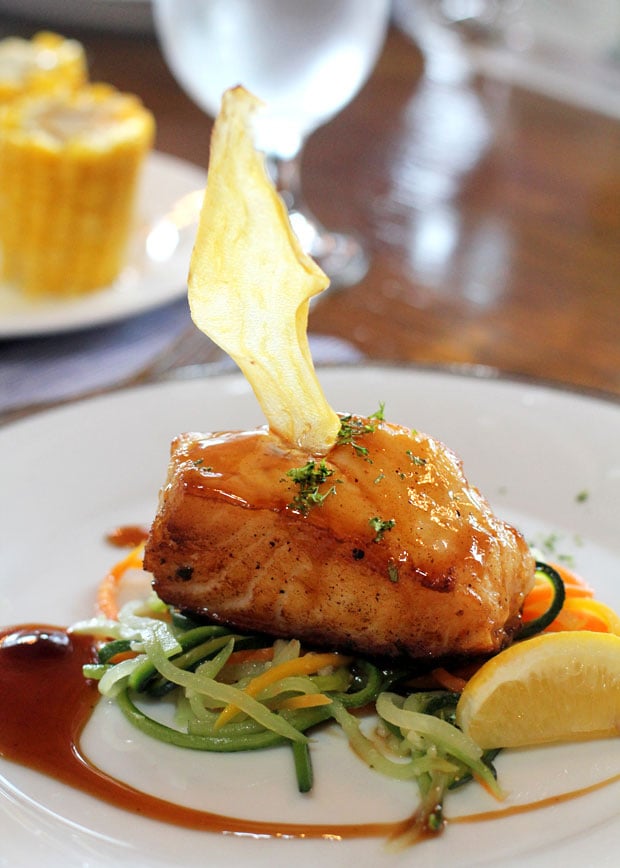 Ribeye Steak – PHP 1,380 (10 oz.)
The object of today's obsession. An astonishingly juicy, medium rare, smokey ribeye steak. Straight out of the kitchen, it was so perfectly cooked and tender that it practically melted in your mouth. I may be a seafood guy, but when steak this good calls, I answer.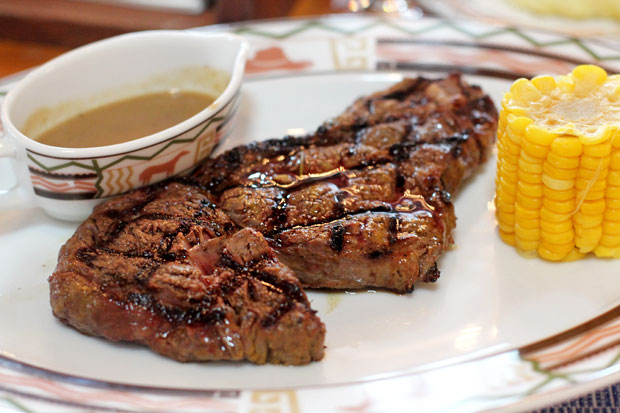 Each entree entitles you to two sides. In the foreground is a plate of creamed spinach, and behind it are some really good pan-fried button and shiitake mushrooms.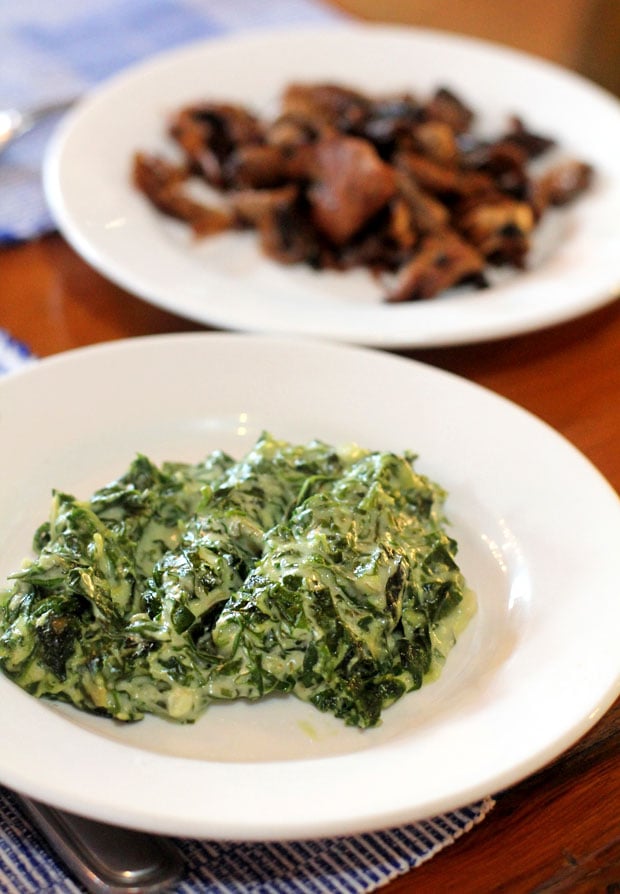 Tagaytay Highlands is an exclusive club, so unless you're accompanied by a member, you won't be allowed past the first gate. Not to fret though, because Highlands Steakhouse has a branch at SM MOA, the contact details for which you can find below.
If you enjoy some interactivity with your food, then I highly recommend the Cowboy Style Ribeye. Good enough for two, you get to cook the steak yourselves at the table. As unbelievably delicious as pre-cooked steak is out of the kitchen, it does deteriorate in flavor and texture as it cools, so you have to eat it quickly. Doing it cowboy style guarantees you hot, freshly cooked slivers of steak, from your first bite to your last. 😉
Highlands Steakhouse Tagaytay
Tagaytay Highlands, Belleview Drive, Tagaytay, Cavite
Tel: (046) 483-0820
Operating Hours: Mon-Sun, 10AM-9PM
Highlands Steakhouse SM Mall of Asia
2/F, Unit 213, SM Mall of Asia, Entertainment Mall, Seaside Blvd, Manila Bay Reclamation Area, Pasay
Tel: 556-0768
Operating Hours: Mon-Sun 10AM-10PM
JB and Renée are the Traveleaters behind Will Fly for Food, a travel blog for the gastronomically inclined.  They enjoy experiencing food from different cultures so they've made it their mission to try every country's national dish.  Read more about them and their National Dish Quest here.