Who here doesn't like Japanese candy and snacks?
*crickets*
That's what I thought!
Aside from sushi and Japanese food, snacks and sweets are among our favorite things about Japan. When we're there, we comb the aisles of a different konbini (convenience store) at least three or four times a day. And we always fly to Japan with a half-empty suitcase so we have as much room to bring home as many Japanese snacks as we can.
Needless to say, snacks and other Japanese treats are something we look forward to on every trip to Japan, but thanks to subscription boxes like TokyoTreat, we can get our fix from the comfort of our own home.
In this detailed Tokyo Treat review, I'll talk about how it works, what you can expect from your Tokyo Treat subscription box every month, and whether or now it's worth getting your own subscription.
If you're already familiar with Tokyo Treat and want to dive right in, then you can click on this link to start the ordering process. Otherwise, keep reading this Tokyo Treat review to learn why this monthly subscription box is one of the most popular in the market today.
Save This on Pinterest!
No time to read this TokyoTreat review now? Click on the save button and pin it for later!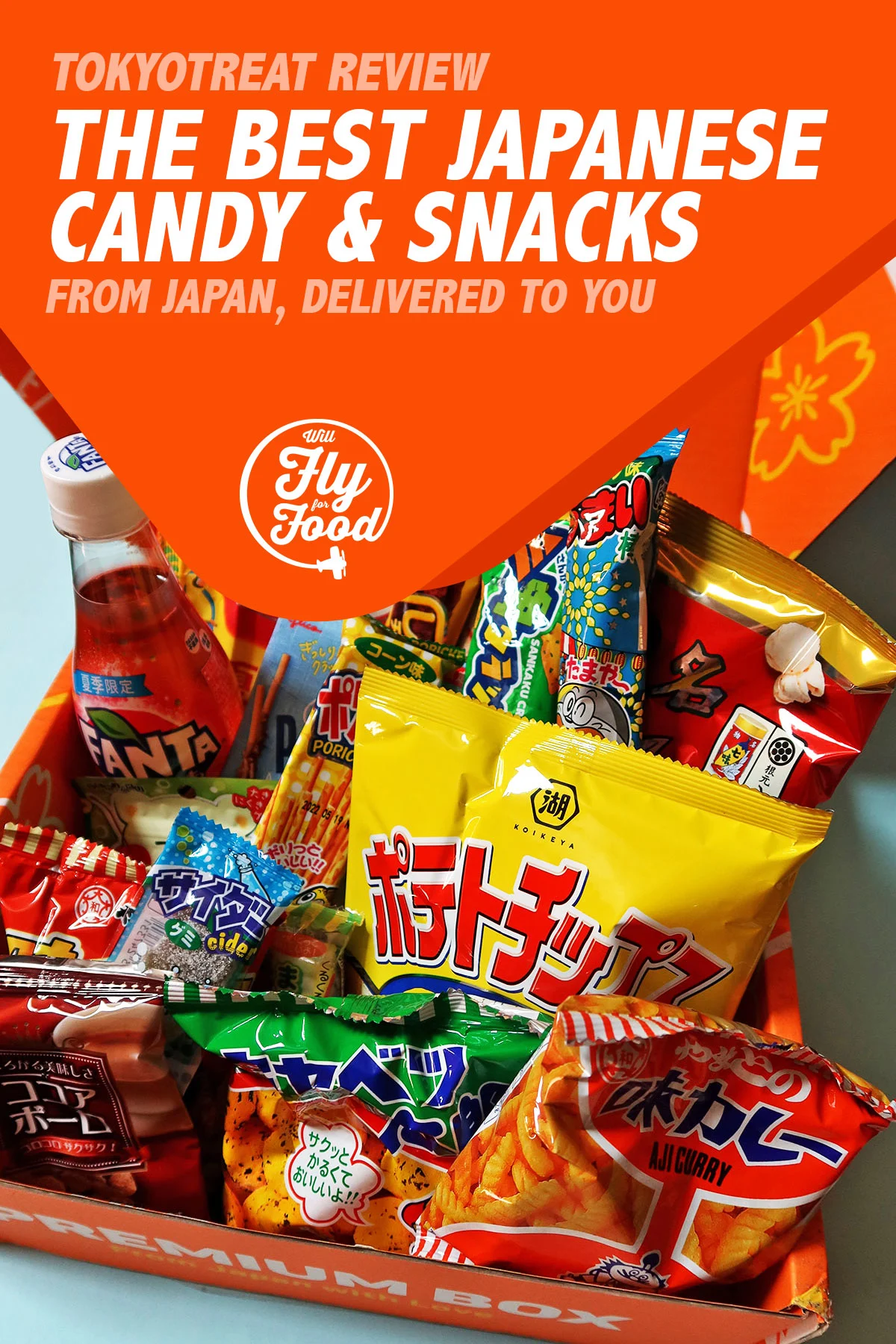 TOKYOTREAT REVIEW TABLE OF CONTENTS
This TokyoTreat review will cover the following points. Click on a link to jump to any section of the review.
WHAT IS TOKYOTREAT?
TokyoTreat is a subscription box service based in Tokyo, Japan. Every month, subscribers receive one box of sweet and savoury snacks based on a theme. They ship worldwide so you can enjoy the latest and most popular Japanese sweets no matter where you are in the world.
In August 2021, the theme was "Tropical Treats" so our box was filled with a variety of candy and snacks made from tropical ingredients like mango Kit Kats, coconut Pocky, and banana candy. In July 2021, the theme was "Summer Snackin" while in June 2021, it was "Anime Marathon Munchies".
The theme changes after every box so you can expect a new set of snacks to arrive at your door every month for as long as you're a Tokyo Treat subscriber. Fans of cherry blossom season can expect sakura-themed snacks in spring!
Tokyo Treat is the sister company of Sakuraco, a similar Japanese subscription box that sends artisanal cakes and snacks to its subscribers every month. While Tokyo Treat brings you the latest candy and snacks, Sakuraco sends lesser-known regional products from different parts of Japan.
Click on the link to learn more about Sakuraco and to determine which snack box is better for you.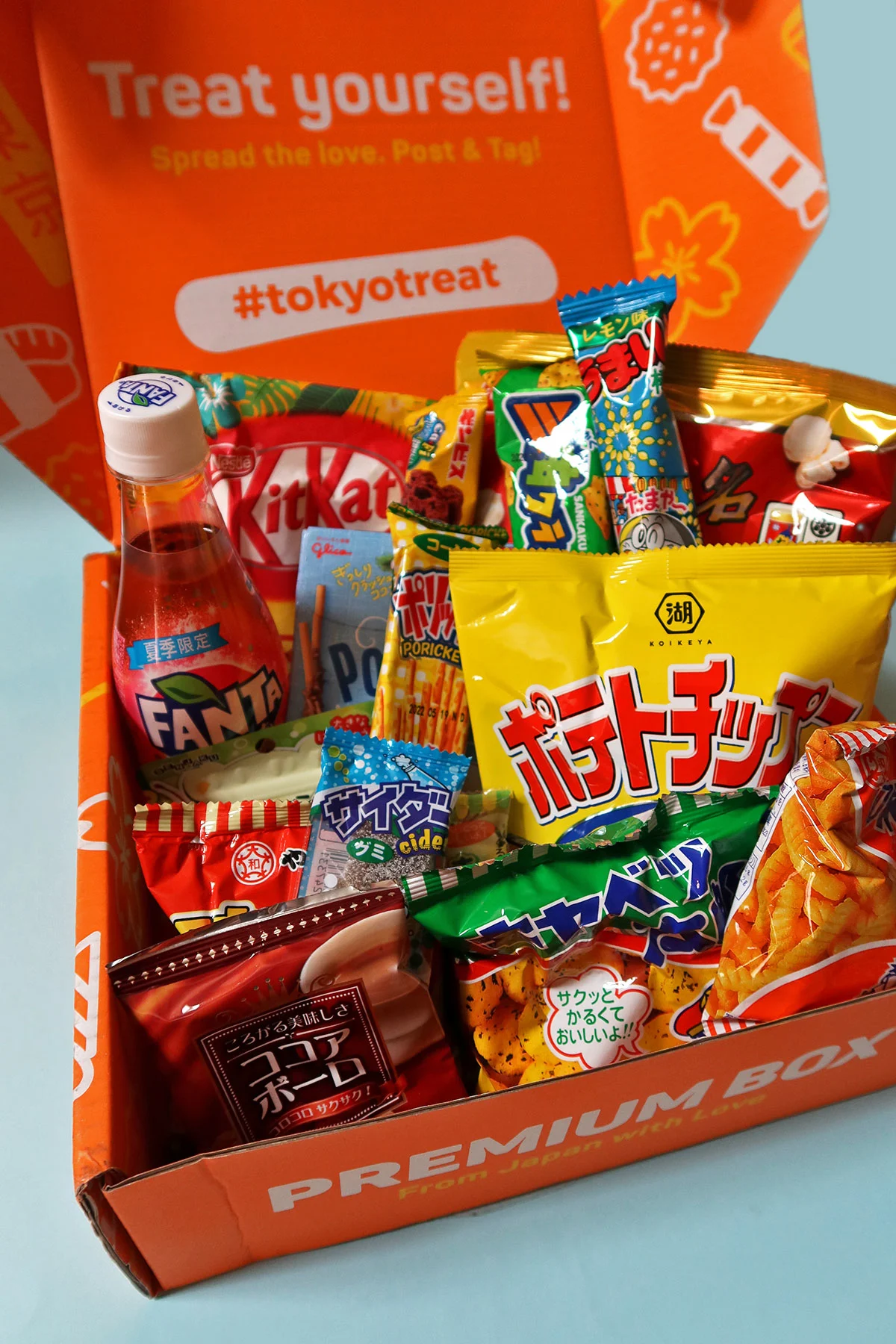 WHO WOULD ENJOY A TOKYO TREAT SUBSCRIPTION BOX?
If you love Japanese snacks and candy, then Tokyo Treat is for you. It makes a fun gift for people who have a fascination for anime, manga, and all things Japanese pop culture.
Personally, we prefer Kyoto over Tokyo so we appreciated the contents of the Sakuraco box more, but if you're young and love Tokyo's Akihabara and Harajuku neighborhoods, then you're going to enjoy getting these Tokyo Treat snack boxes.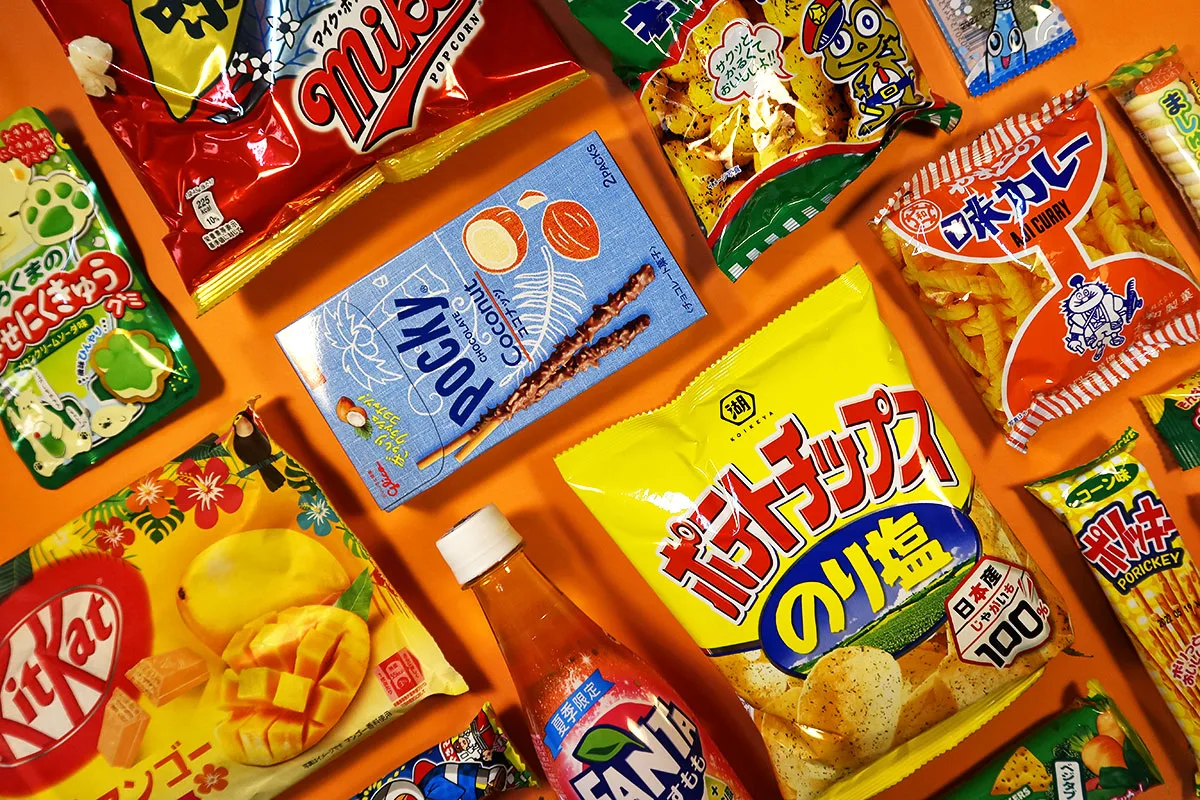 HOW DOES THE TOKYO TREAT SUBSCRIPTION WORK?
Tokyo Treat is a subscription-based service so you'll receive a new snack box every month for as long as you're subscribed. There are two types of Tokyo Treat boxes with four subscription plans for each. The longer you're subscribed, then the cheaper the price for each snack box will be.
Types of Tokyo Treat Boxes
There are two types of Tokyo Treat snack boxes – Classic and Premium.
Classic snack boxes contain an assortment of twelve (12) Japanese snacks and candy. Premium boxes contain all twelve items from the Classic box, plus five (5) additional premium drinks, candy, and snacks. So you'll be getting a total of seventeen (17) items in the Premium box.
Check out the subscription plans and prices below for both types of Tokyo Treat boxes.
Subscription Plans
PREMIUM
1 month – USD 35 / month (billed monthly)
3 months – USD 33.50 / month (billed quarterly)
6 months – USD 32 / month (billed bi-annually)
12 months – USD 31.50 / month (billed annually)
CLASSIC
1 month – USD 25 / month (billed monthly)
3 months – USD 24 / month (billed quarterly)
6 months – USD 23 / month (billed bi-annually)
12 months – USD 22.50 / month (billed annually)
Shipping
Please be advised that shipping charges are not included in the prices quoted above. Shipping will cost an additional USD 10.50 or USD 12.50 per box depending on where you are. You can refer to the FAQs section of this TokyoTreat review for more information on shipping.
WHAT'S INSIDE A TOKYO TREAT BOX?
As described, you'll get a total of twelve (12) items in the Classic and seventeen (17) items in the Premium Tokyo Treat box. Each item will fall under one of the following categories:
Popular Snacks: Japanese snacks and candy made by some of the most popular brands like Pocky, KitKat, Calbee, and Glico.
Dagashi: Dagashi is a type of cheap candy that became popular in Japan after the Second World War. You can think of it as the Japanese equivalent of American penny candy.
DIY Snacks: Fun Japanese snacks that you may need to put together before eating. Instructions are included.
Party Packs (Premium): Popular Japanese snacks that come in larger party packs to share with family and friends.
Anime Snacks (Premium): Japanese candy and snacks based on popular anime characters.
Drinks (Premium): Beverages made with interesting flavors and themes.
Every Tokyo Treat box comes with a booklet explaining all the different candy and snacks.
As described, the theme for this August 2021 box was "Tropical Treats" so a few of the snacks were made with tropical ingredients like mango, coconut, and banana. Expect a completely different set of snacks from Tokyo Treat every month.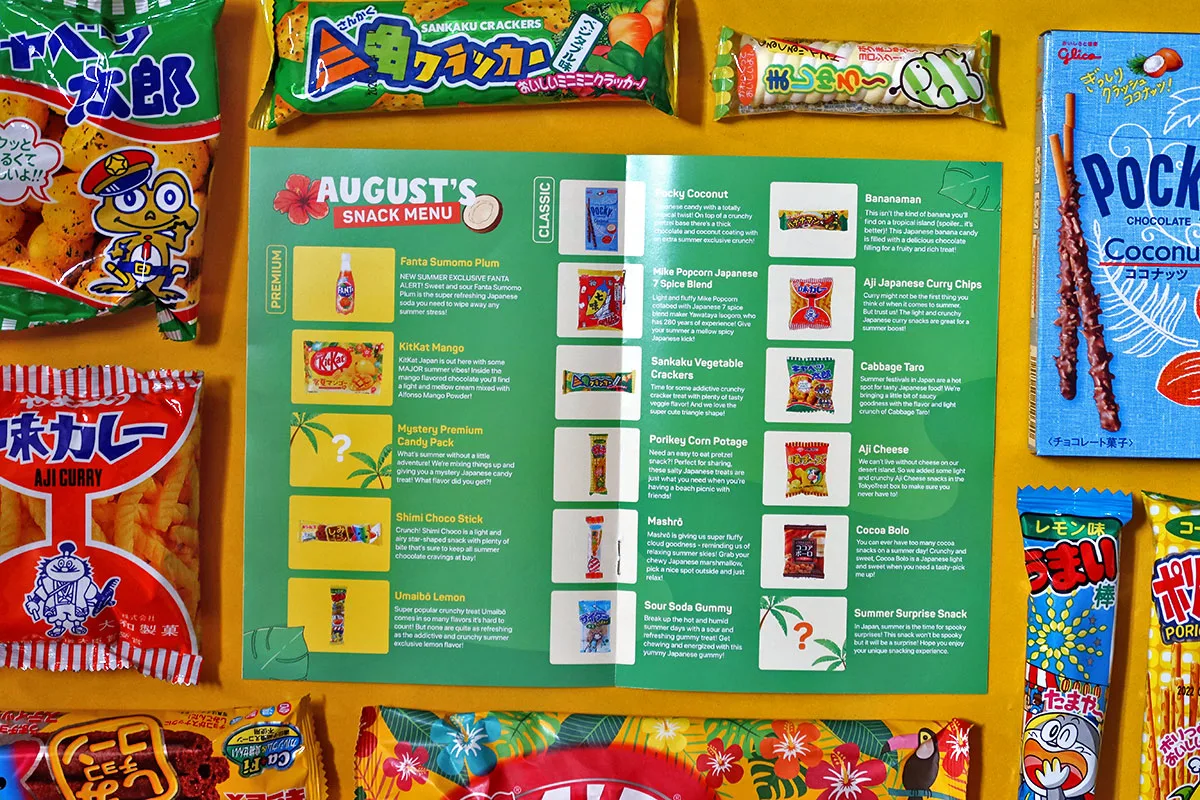 TROPICAL TREATS
Pocky Coconut
A tropical twist to one of the most beloved snacks from Japan – Pocky! The crunchy pretzel base is covered in a thick chocolate and coconut coating.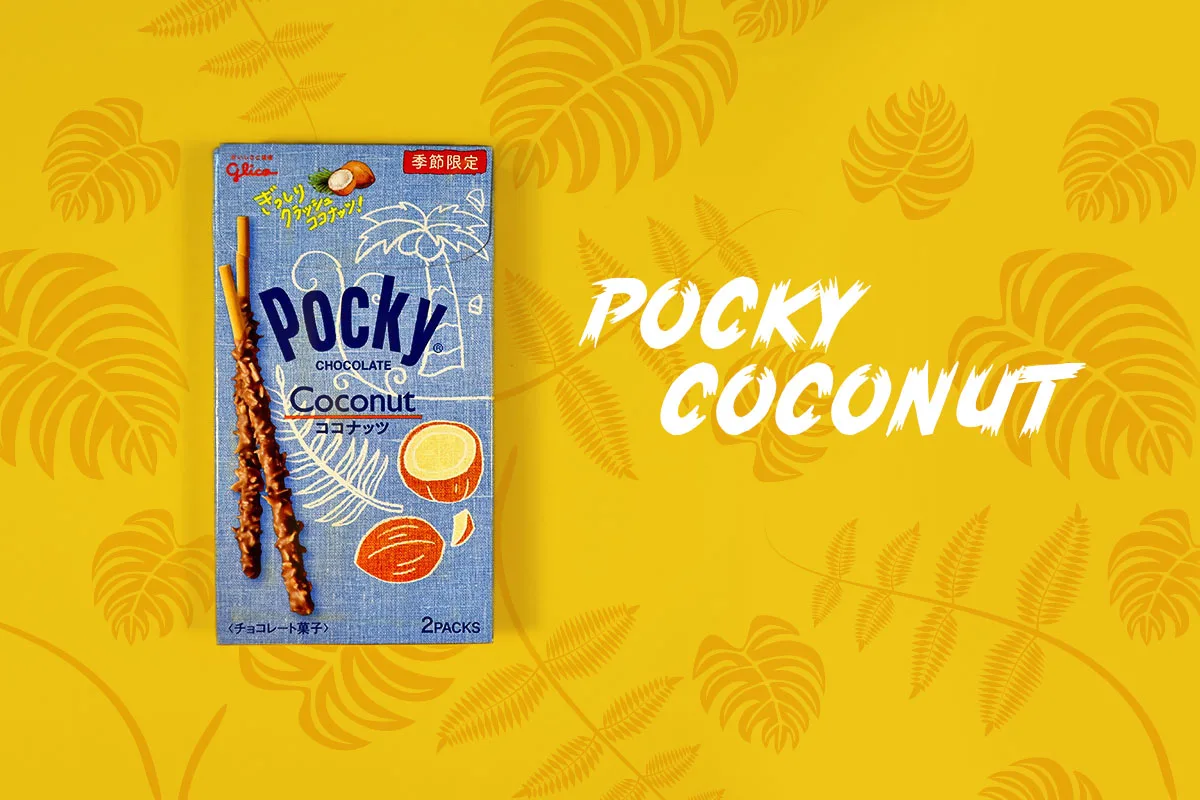 Sour Soda Gummy
Gummy candy flavored with cider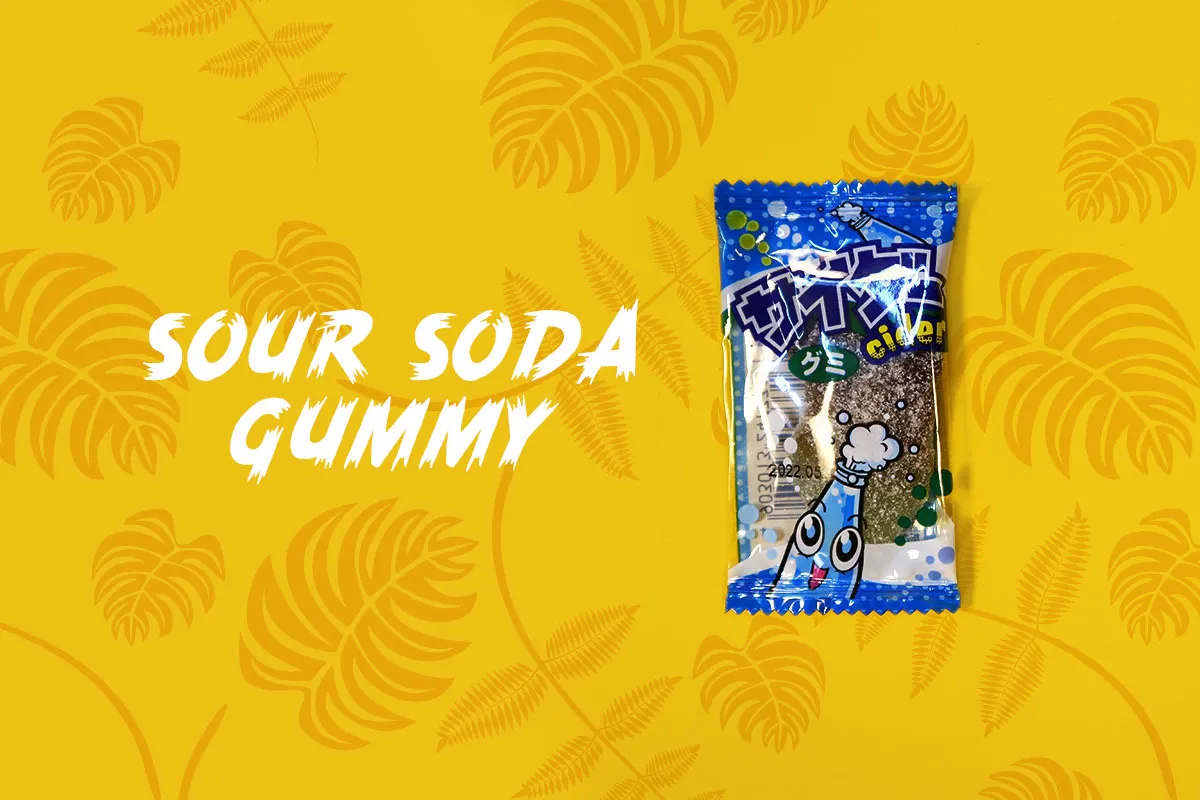 Umaibō Lemon (Premium)
Umaibō literally means "delicious stick" and refers to a cylindrical Japanese snack made from puffed corn. Available only in the Tokyo Treat Premium box, this version was flavored with lemon.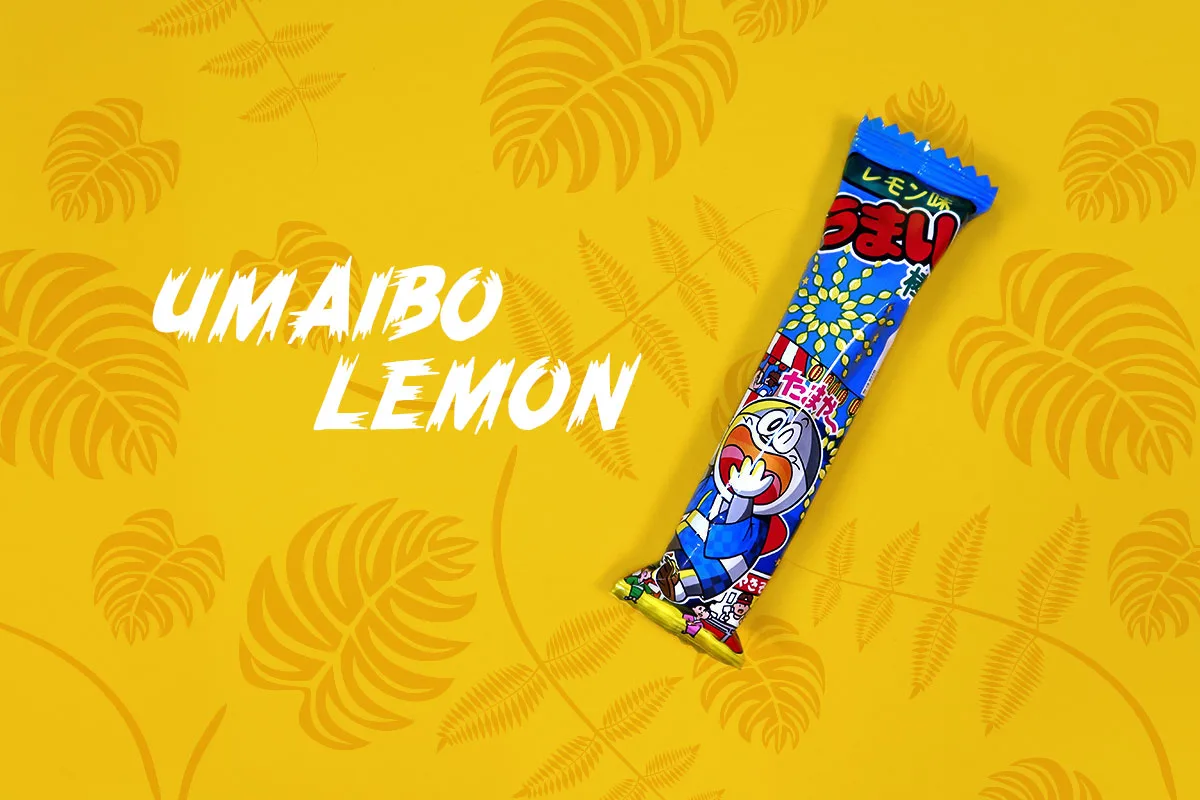 Bananaman
Banana candy with a chocolate filling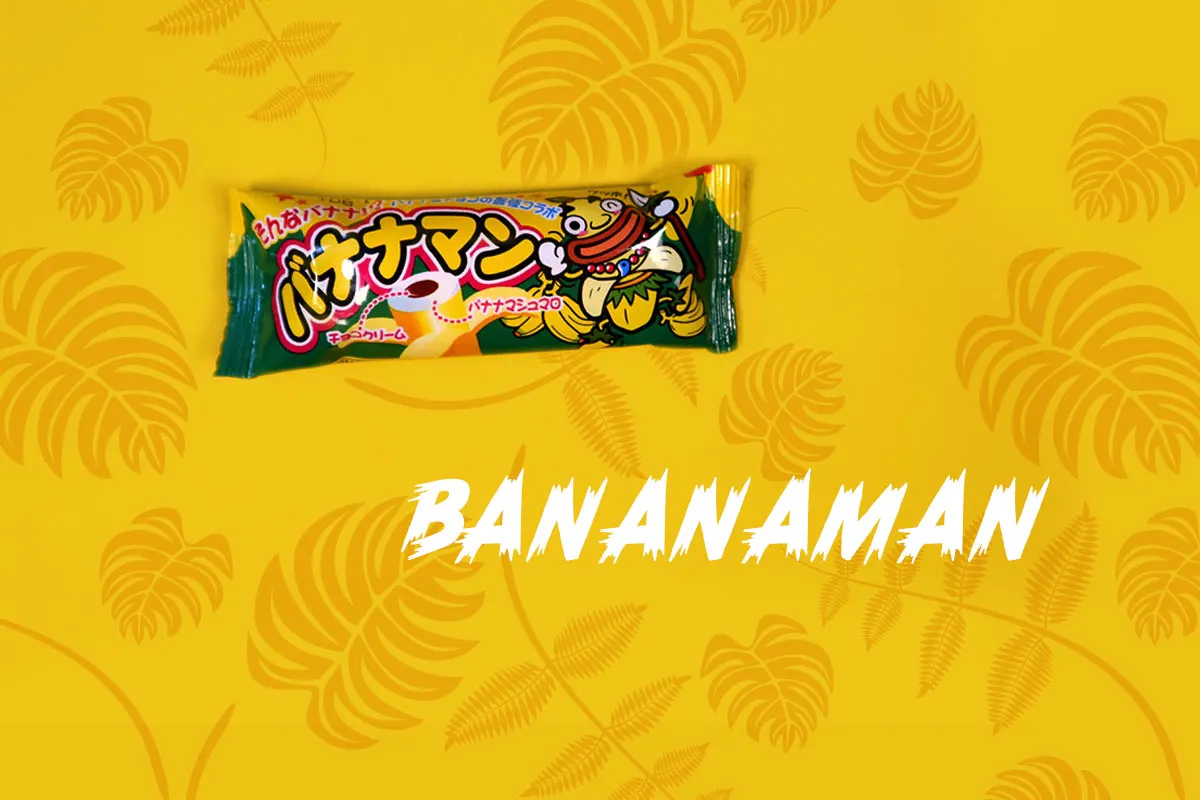 Mashrō
Mashrō refers to a type of candy made with marshmallows.
Fanta Sumomo Plum (Premium)
Available only in Tokyo Treat Premium boxes, this summer exclusive Fanta features the sweet and sour flavors of the sumomo plum.
Japan comes up with some of the most interesting flavors for drinks, so if beverages are of particular importance to you, then you may want to get the Premium.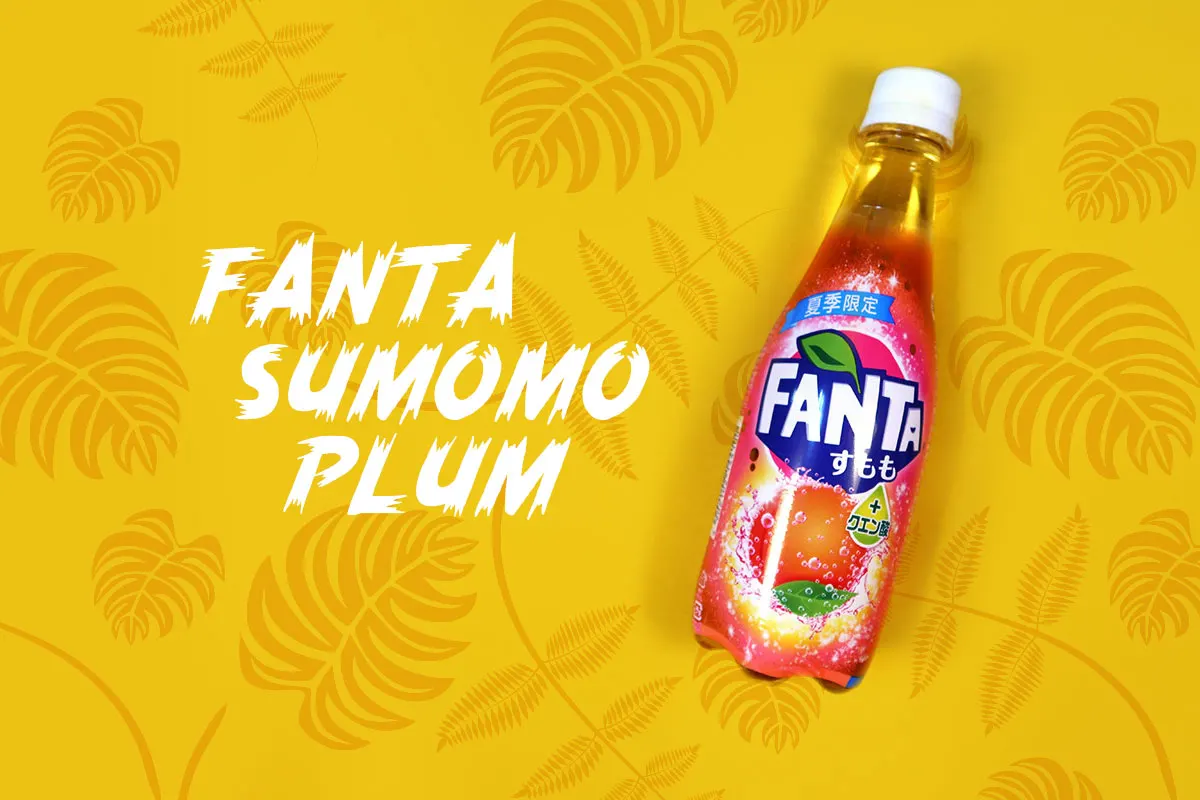 KitKat Mango (Premium)
It's time to share some Kit Kats!
As you may know, themed Kit Kats are popular in Japan. This party pack of mini mango Kit Kats is another Premium exclusive and one of the highlights of this month's box. It's made with mango-flavored chocolate filled with a light and mellow cream mixed with Alfonso mango powder.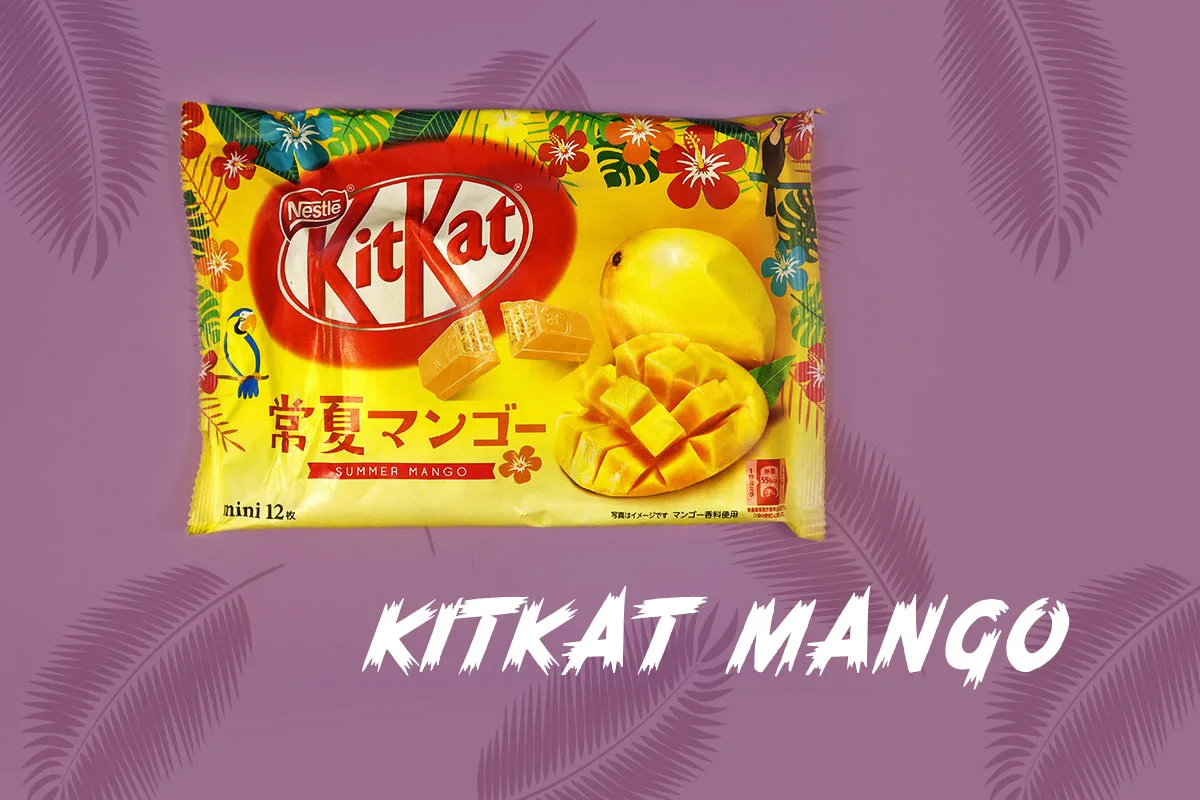 Porikey Corn Potage
Pretzels flavored with Japanese corn soup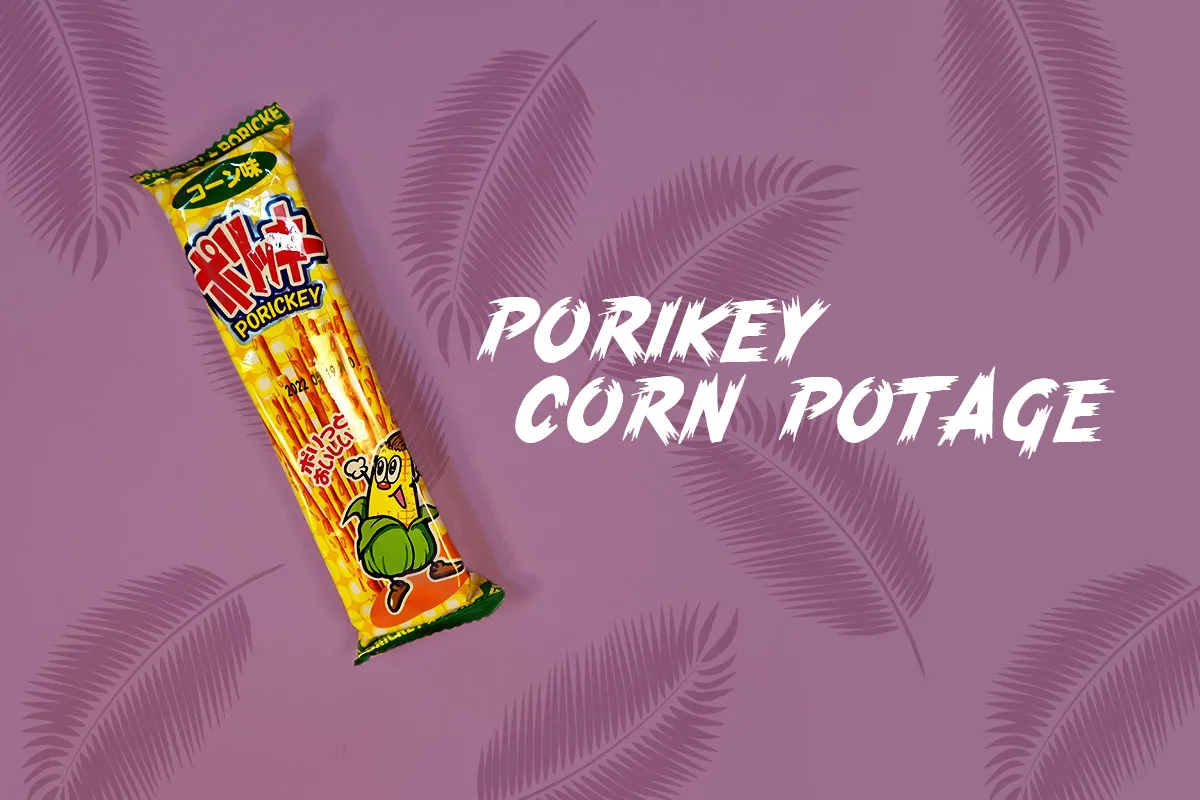 Summer Surprise Pack
I don't know if TokyoTreat does this every month, but this Tropical Treats box came with two mystery items. The first was this bag of chips.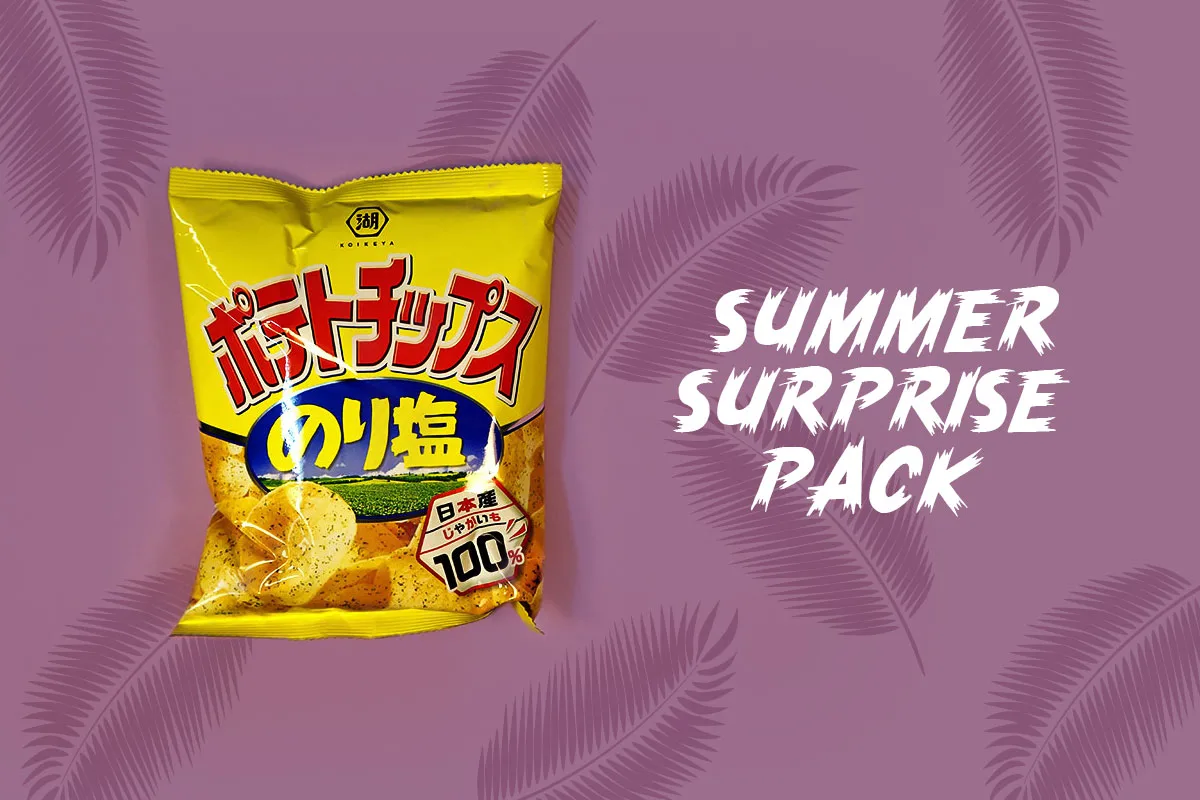 Mike Popcorn Japanese 7 Spice Blend
Popcorn snack flavored with Japanese seven spice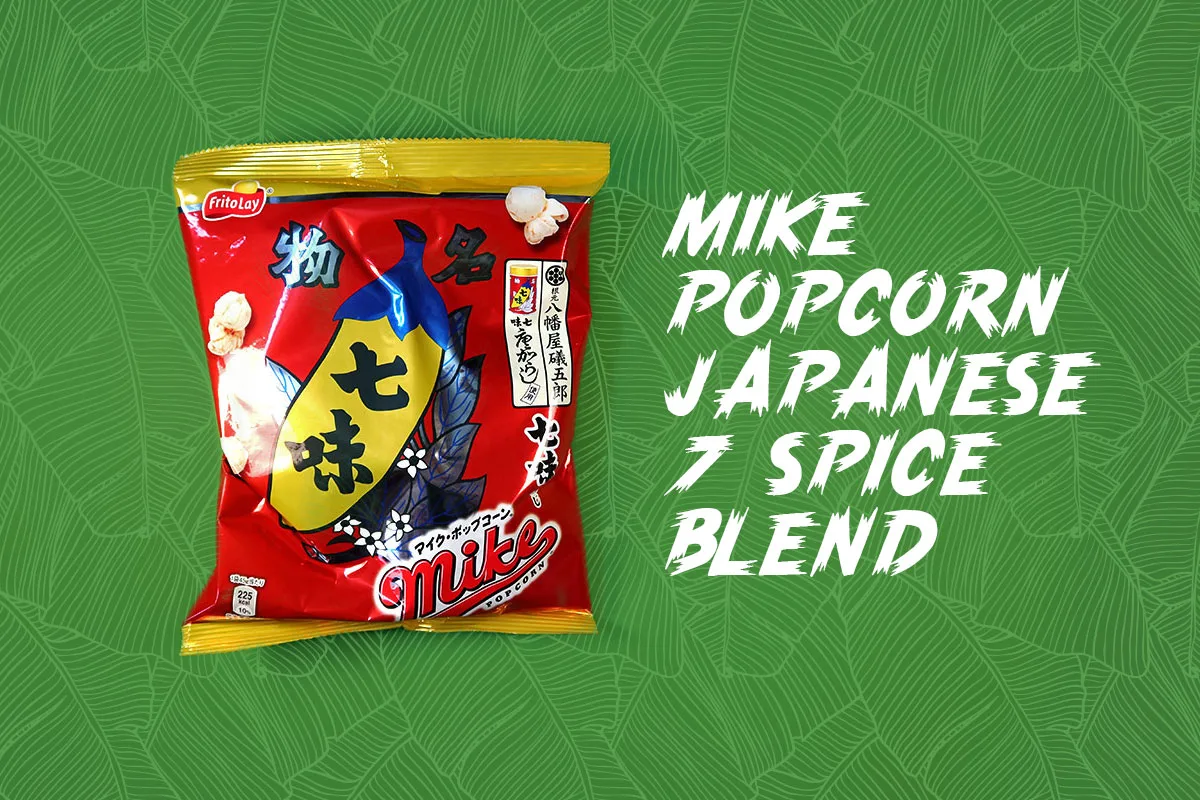 Aji Cheese
Light and crunchy chips flavored with aji cheese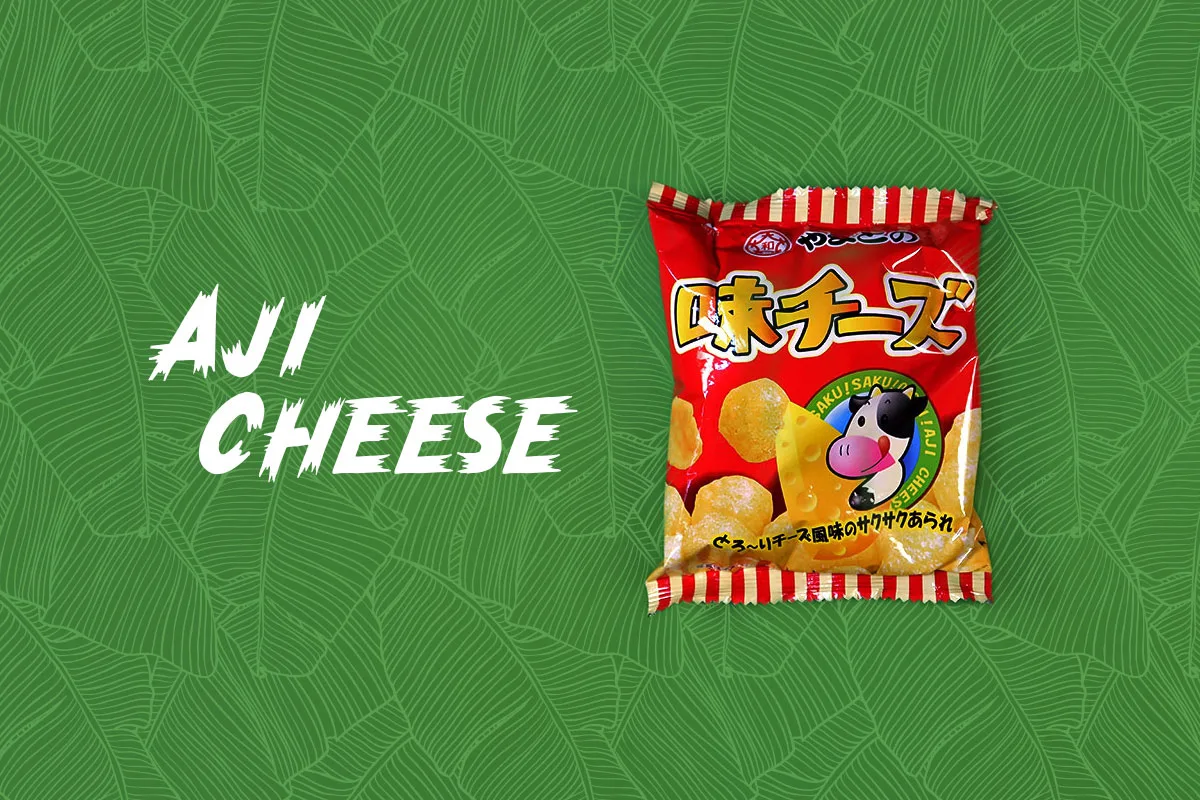 Cocoa Bolo
Cocoa-flavored snacks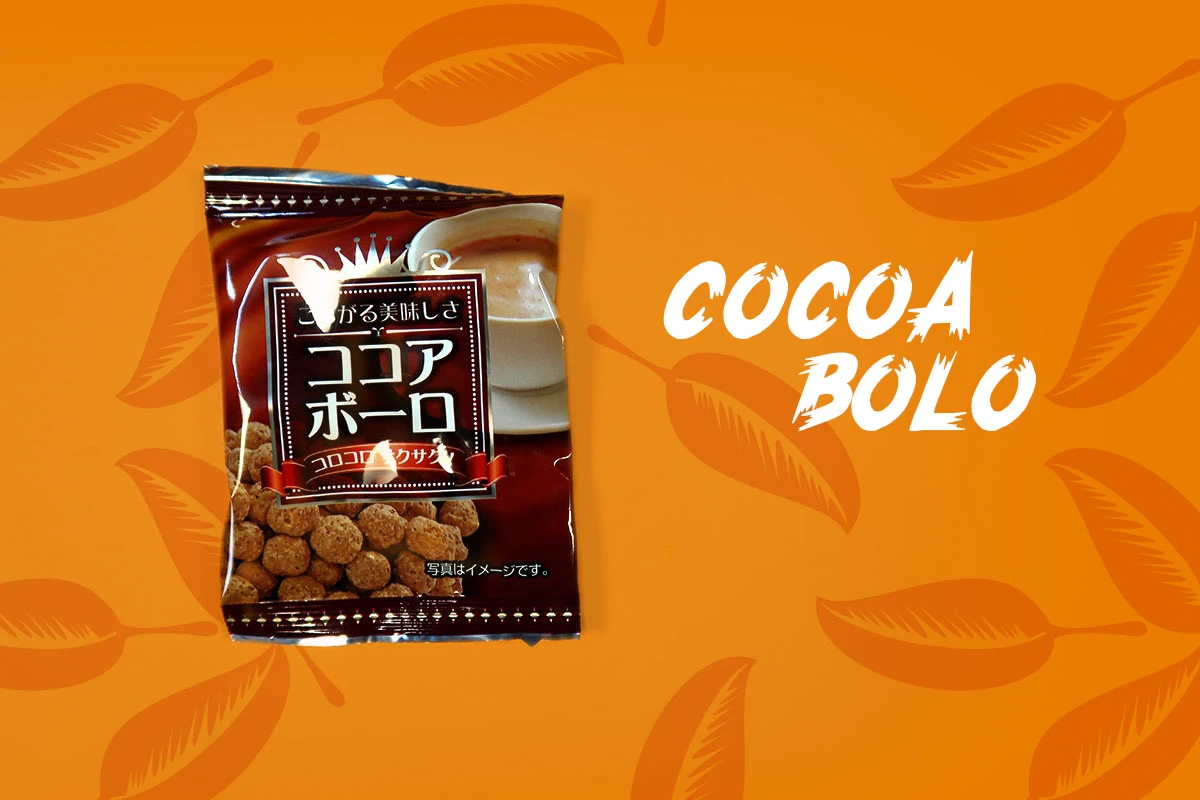 Cabbage Taro
Light and crunchy cabbage taro chips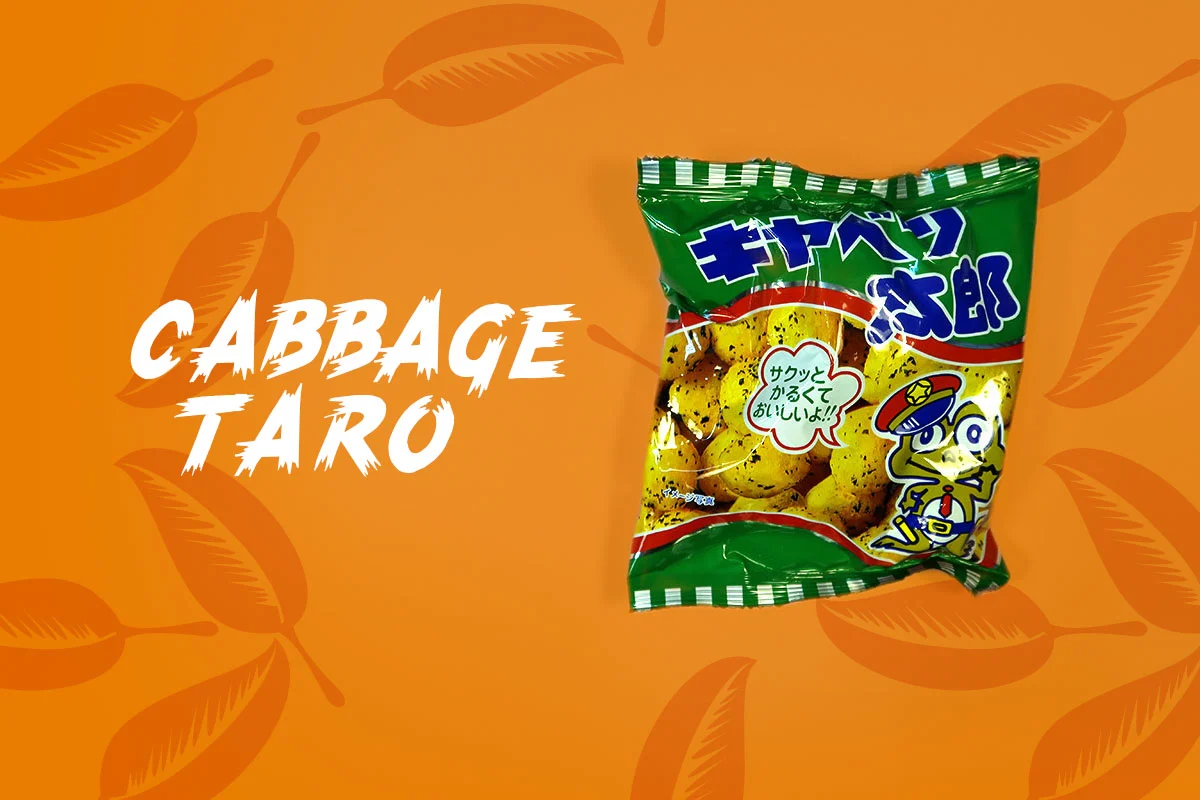 Sankaku Vegetable Crackers
Triangle-shaped vegetable-flavored crackers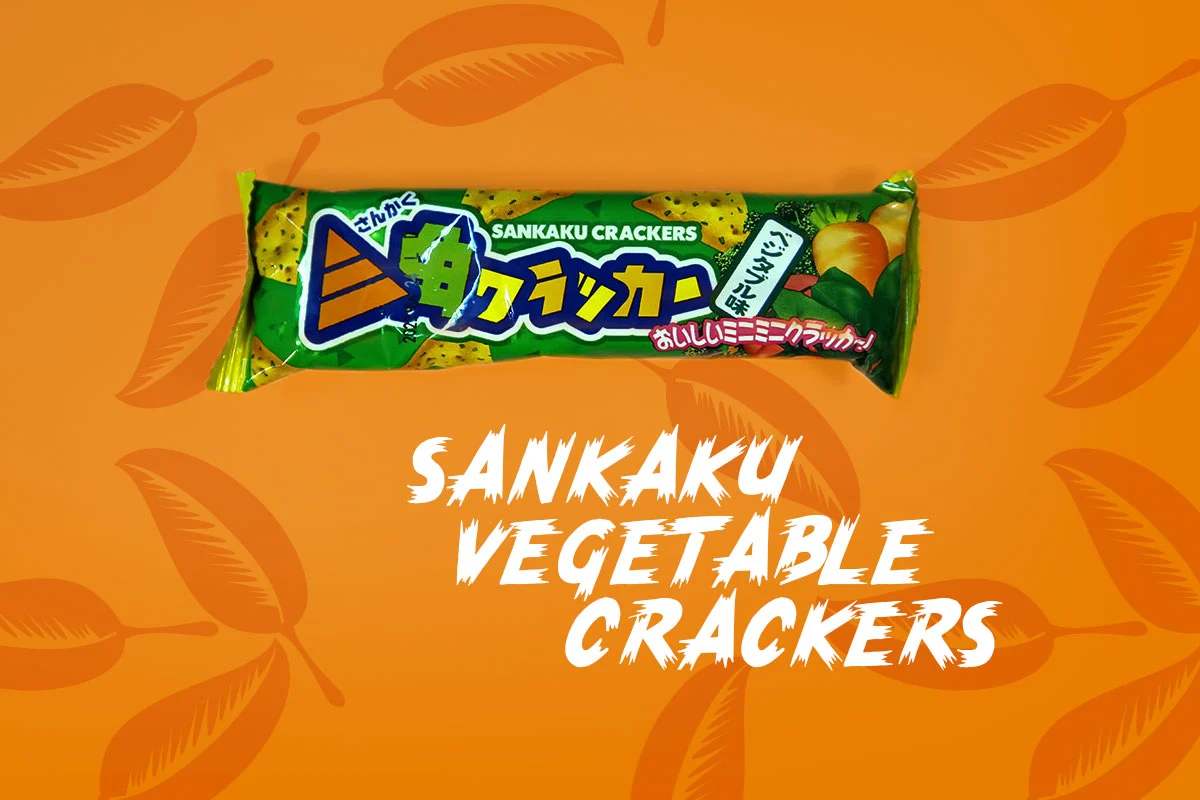 Mystery Premium Candy Pack (Premium)
This was the second mystery item included in the August 2021 Tokyo Treat Premium box. We haven't opened it yet but it looks to be a type of DIY snack kit.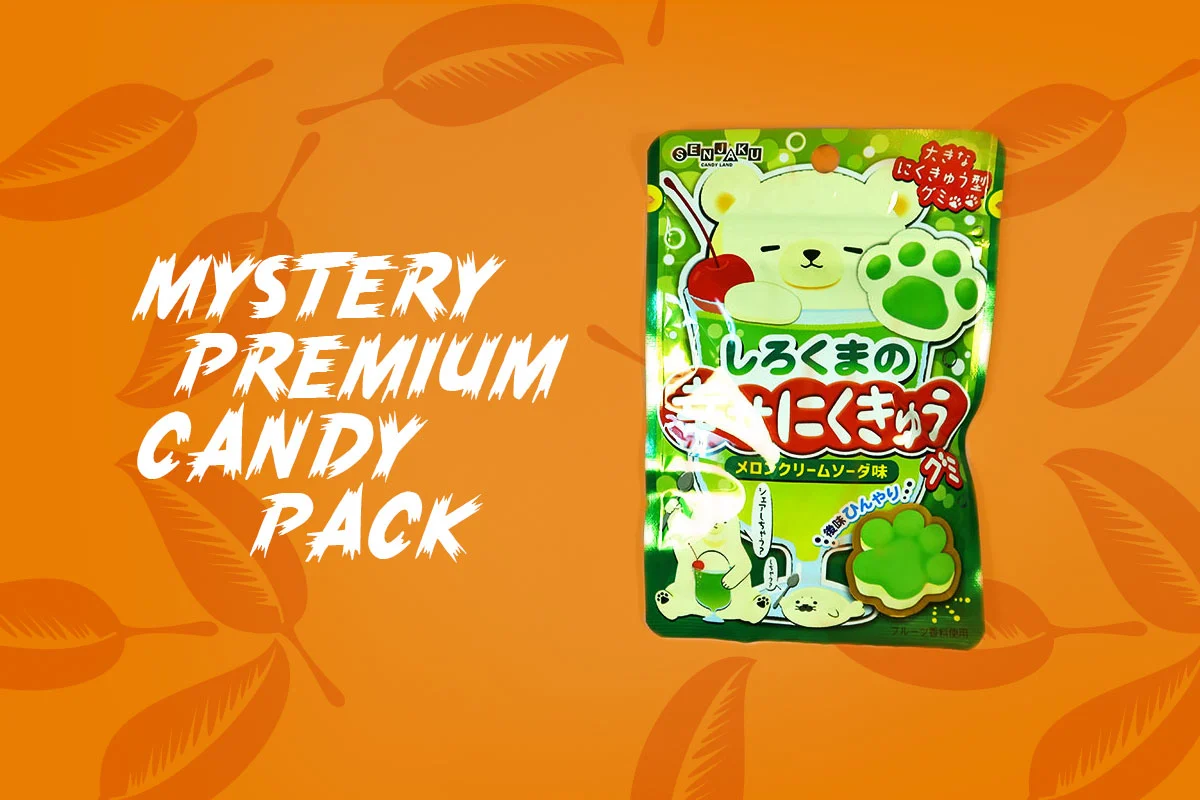 Aji Japanese Curry Chips
Light and crunchy Japanese curry-flavored chips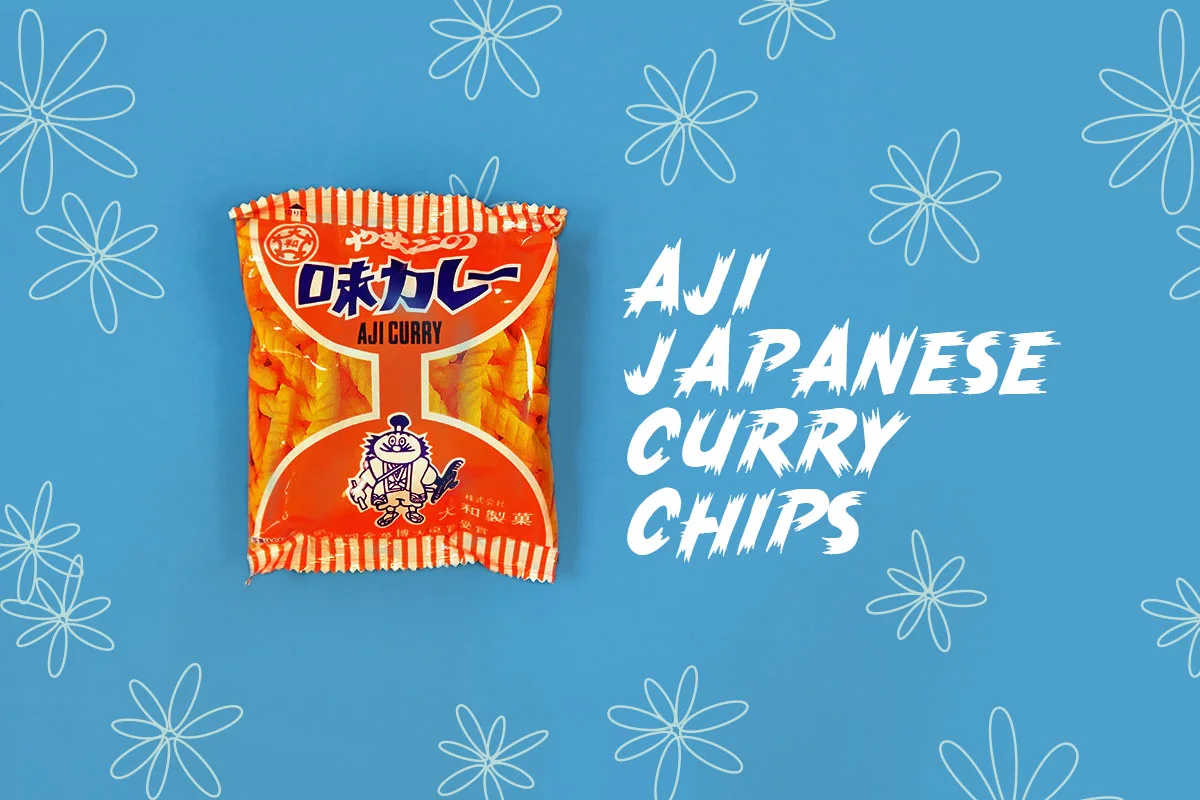 Shimi Choco Stick (Premium)
This was the last of the Tokyo Treat Premium items. It's a light and airy star-shaped chocolate snack.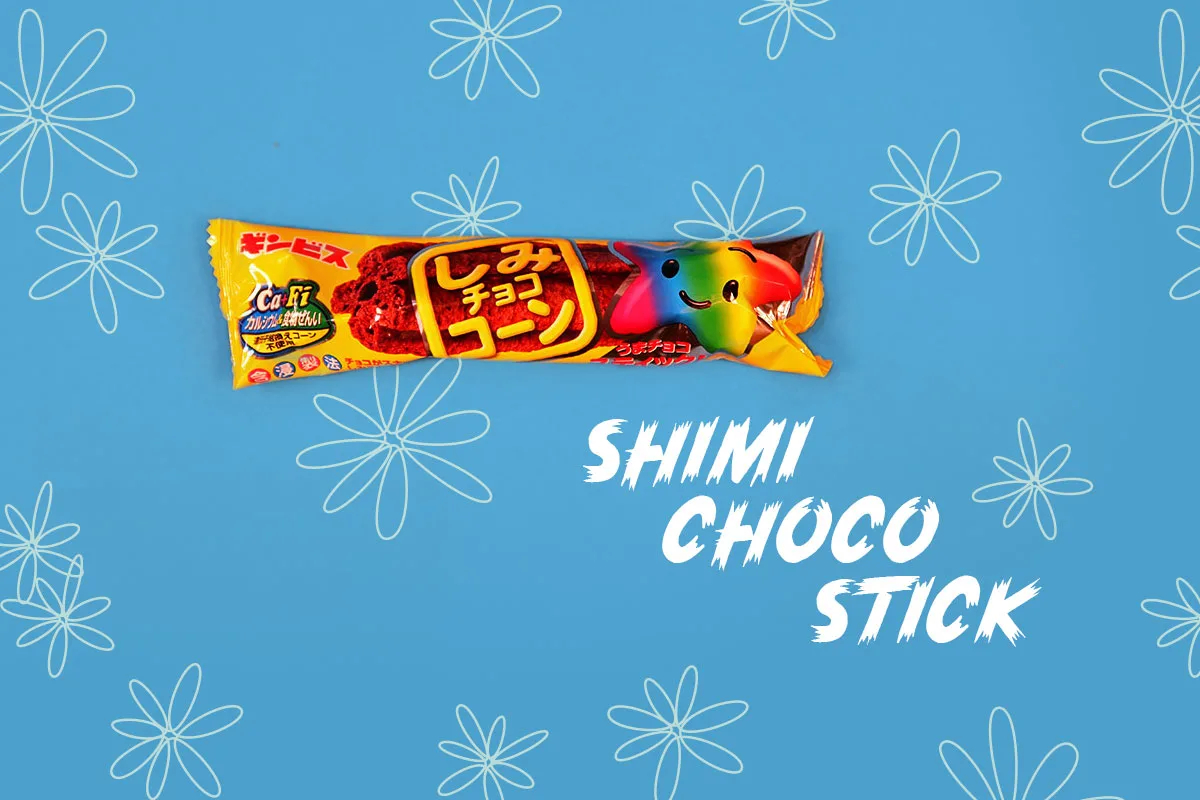 FREQUENTLY ASKED QUESTIONS (FAQs)
How much is shipping?
TokyoTreat used to do free international shipping from Japan but they've had to revise their shipping methods because of the current global situation.
As of August 2021, TokyoTreat will ship your boxes via Express or Priority shipping. You won't get to choose because the shipping method will be determined based on your location. Both methods will have a tracking number so you can follow the status of your shipment online.
Express shipping costs USD 10.50 or USD 12.50 per snack box and will arrive in 2-5 days. Priority shipping also costs USD 10.50 or USD 12.50 per snack box and will arrive in 14-28 days.
Hopefully, when travel restrictions ease, cheaper or free alternatives will become available again. You can refer to this page on their website for more information on shipping charges.
Will my TokyoTreat subscription automatically renew?
Yes, it will. If you get a 6-month subscription for example, then it will automatically renew at the end of the sixth month. If you don't want to receive more Tokyo Treat boxes, then it's important that you cancel your snack subscription so you don't get billed for another cycle.
Is the TokyoTreat Japanese subscription box worth it?
It depends. If you're a fan of Japanese candy and snacks and don't have the opportunity to visit Japan often, then yes it is. A Japanese snack box full of goodies is worth its weight in gold for any Japanophile.
However, the added shipping cost may make some people a bit more hesitant to pull the trigger. An extra USD 10.50 – 12.50 per snack box is a lot. I understand if that puts off some people so I hope the free shipping option becomes available again soon.
In our case, we live close enough to visit Japan at least once or twice a year. As good as these candies and snacks are, they're the type of stuff we can find in Japan ourselves. It's for that reason why I prefer the Sakuraco box. The Japanese snacks are more traditional, less common, and not as easy to find.
Is it worth getting the Premium over the Classic box?
Again, it depends. There's a difference of about USD 10 between the Premium and Classic snack box so it depends on how tempting the Premium items look to you. In our case, we'd probably stick with the Classic.
If you're unsure which one to get, then I suggest checking out the contents of past boxes on the Tokyo Treat website. If you love the Premium snacks, then go ahead and subscribe to the Premium.
If you still aren't sure, then maybe you can start with a per box subscription of either the Classic or the Premium. You can always change to a longer snack subscription once you figure out which Japanese snack box works better for you.
How is Tokyo Treat's customer service?
Unfortunately, I can't answer this question as I've never had to contact customer service. When they shipped out our box, it came with a tracking number so I could easily track its whereabouts. Delivery was on time so I had no reason to complain.
Based on what I've read from other reviews, TokyoTreat has excellent customer service. They usually reply within 24 hours and are polite and helpful with any concerns.
FINAL THOUGHTS ON THE TOKYOTREAT BOX
Japan is our favorite country in the world to visit. We love all things Japan so getting a box of Japanese sweets and snacks is always a welcome treat. I'm sure any Japanophile would agree.
It may be a few more months for travel to return to normal again, so if you can't wait to get your hands on the latest Japanese candy and snacks, then getting a TokyoTreat snack subscription is the next best thing.
In any case, I hope you enjoyed reading this TokyoTreat review as much as I enjoyed writing it. If you have any questions, then do let us know in the comment section below. Arigato gozaimasu!
Disclosure
TokyoTreat sent us the Tropical Treats box in exchange for an honest review. As always, all thoughts, words, and opinions expressed in this article are mine and mine alone.
Some of the links in this TokyoTreat review are affiliate links, meaning we'll make a small commission if you order a snack subscription at no additional cost to you. We only recommend products and services that we use ourselves and firmly believe in. We really appreciate your support as it helps us make more of these free travel and food guides. Thank you!
Vector graphics by yo-ichi and incomible via Depositphotos.