EDITOR'S NOTE: Traveleater Kirsten Powley of TourRadar writes about some of the most unusual museums you can visit in Japan.
Japan has a lot of beauty – the cherry blossoms, hot springs, stunning mountains and temples – but it also has plenty of quirks. You may know of the classics, like spending time in a photo booth plastering strange bug-eyed emojis to your pictures, but it gets much, much more bizarre.
Museums in Japan can be dedicated to just about anything you can think of, from the weird and wonderful to the strange and gross. Here are a few we've rounded up that we guarantee are worth your visit!
Save This on Pinterest!
No time to read this now? Click on the red save button and pin it for later!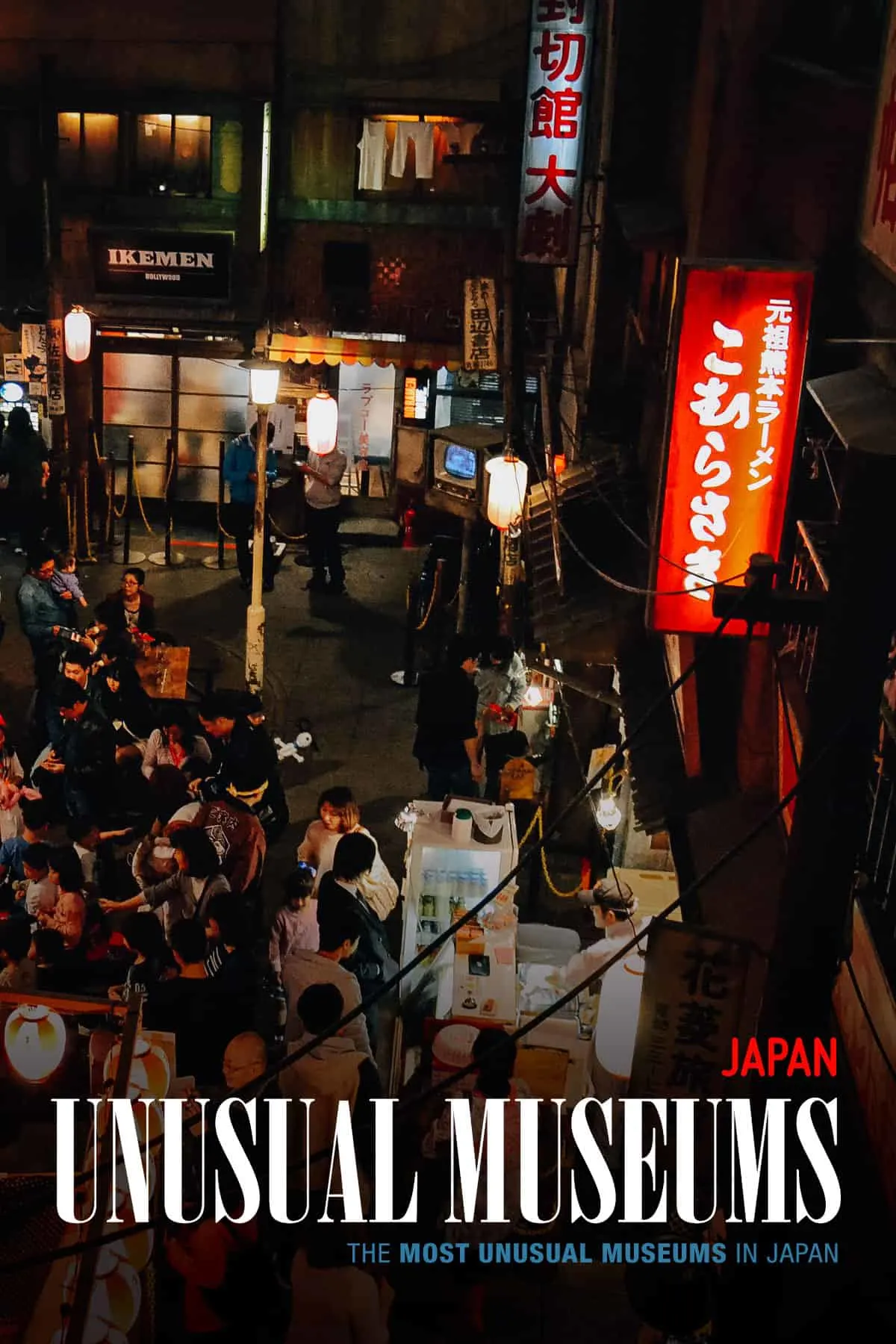 1. Shinyokohama Ramen Museum
No doubt when in Japan, you'll be eating a lot of delicious foods like noodles and ramen (and if you weren't planning on it, get it on your list now). How better to experience Japan's love of noodles than with a stop at the Ramen Museum, where you can taste a wide variety of ramen and even make your own – complete with personalized packaging.
Website: raumen.co.jp
Address: 2-14-21 Yokohama, Kanagawa 222-0033
Nearest Metro Station: Shin-Yokohama
Hours: 11AM to 10PM (closed Sundays)
Admission: 310 yen for adults, 800 yen for an annual pass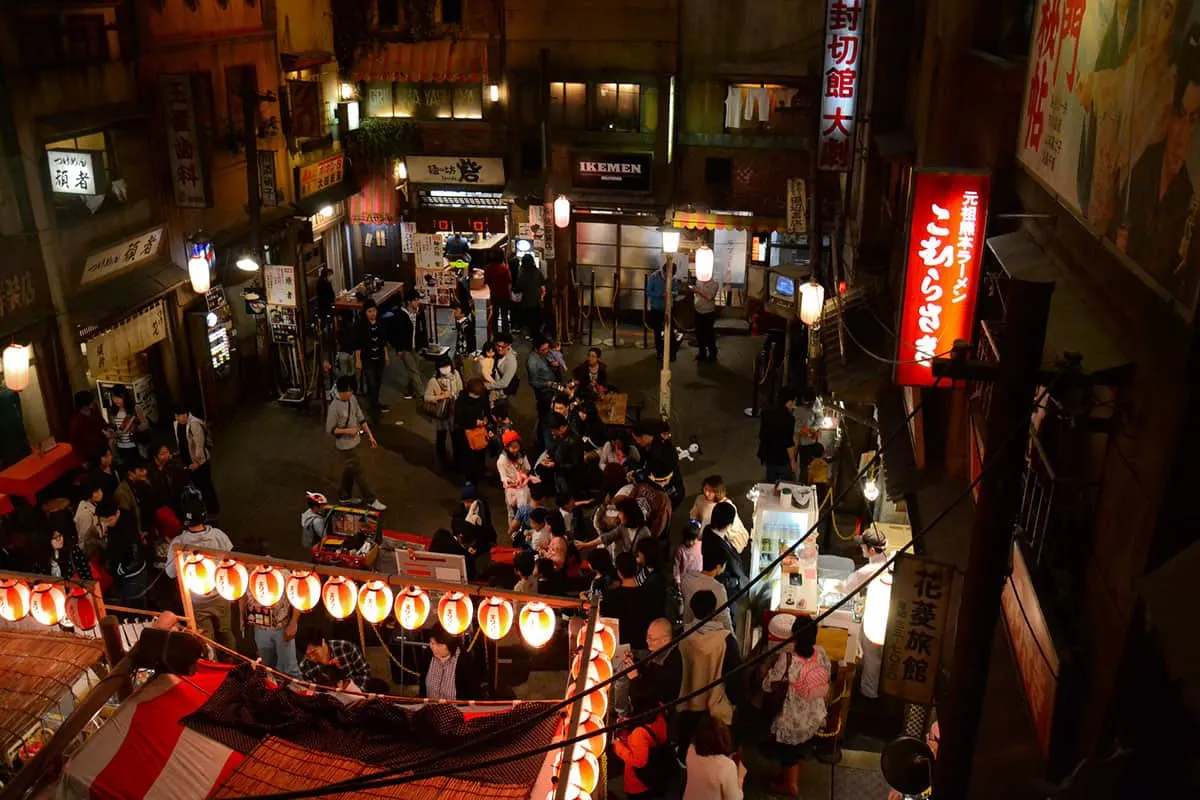 "Shin-Yokohama Raumen Museum" by Aapo Haapanen, used under CC BY 2.0 / Added text to image (header/Pinterest versions)
2. Meguro Parasite Museum
Gross yourself out at the Parasite Museum by looking at over 300 different parasite specimens, from tapeworms to leeches. Haven't you always wanted to see an 8.8 metre tape worm? Don't eat anything before this visit – you're bound to regret it. Word of advice: don't take a date here.
Website: kiseichu.org
Address: 4-1-1, Shimomeguro, Meguro-ku, Tokyo, 153-0064
Nearest Metro Station: Meguro
Hours: 10AM to 5PM (closed Mondays and Tuesdays)
Admission: FREE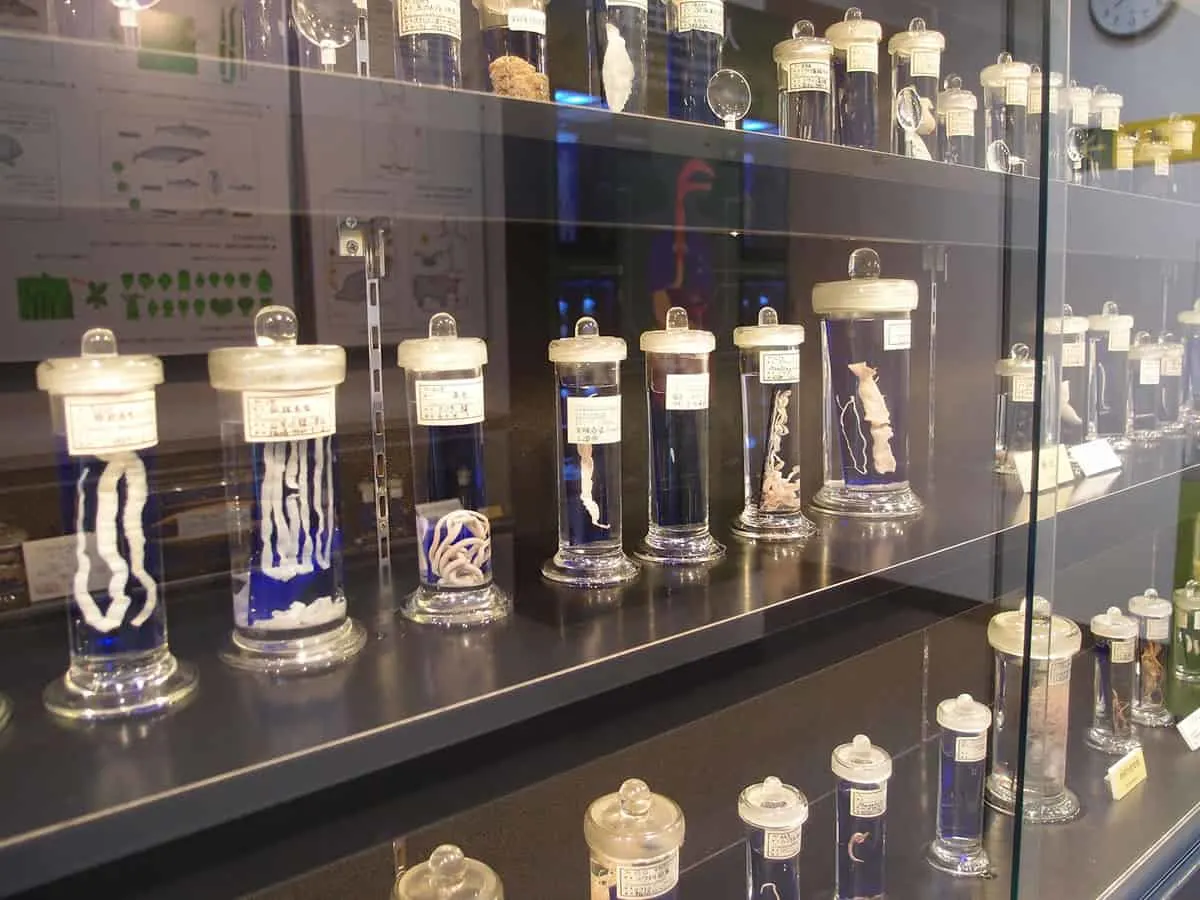 "Meguro Parasitological Museum" by Guilhem Vellut, used under CC BY 2.0
3. Ghibli Museum
Not so much a completely bizarre museum, but definitely a rite of passage when it comes to Japanese culture, the Ghibli Museum is a dedicated space for showcasing animation from Studio Ghibli, best known for films like Spirited Away and My Neighbour Totoro. The museum is designed in the style of their films, explains the history of animation and shows short movies exclusive to the museum. Try not to get too sad when you can't frolick in the under-12 playground.
Website: ghibli-museum.jp
Address: 1-1-83 Simorenjaku, Mitaka-shi, Tokyo, 181-0013
Nearest Metro Station: Mitaka (there's a bus that can take you right to the museum for 210 yen)
Hours: 10AM to 6PM (closed on most Tuesdays)
Admission: 1,000 yen (check the Ghibli Museum website for information on how to buy tickets in advance)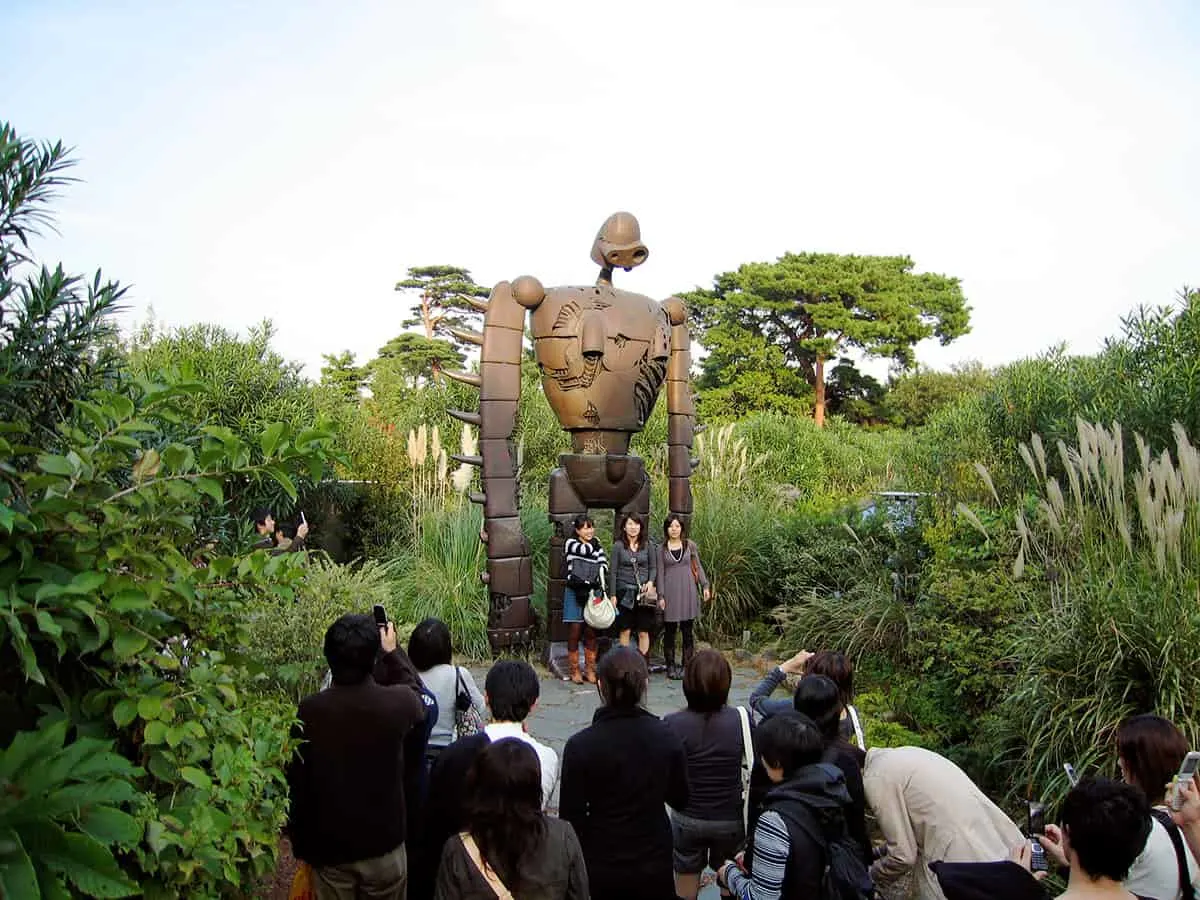 "Ghibli Museum" by Kim Ahlström, used under CC BY 2.0
4. Sand Museum – Tottori Sand Dunes
With stunning, intricately detailed and larger than life sand sculptures, this museum will blow your mind. Better than any local sandcastle competition you've ever seen, these pieces of art depict anything and everything from Machu Picchu to the fairy tales of the Brothers Grimm. As this museum is located in the Tottori Sand Dunes, you can finish off the visit with some sandboarding or camel-riding.
Website: sand-museum.jp
Address: 2083-17 Yuyama, Fukube-cho, Tottori City, Tottori
Nearest Metro Station: Tottori
Hours: 9AM to 8PM
Admission: 600 yen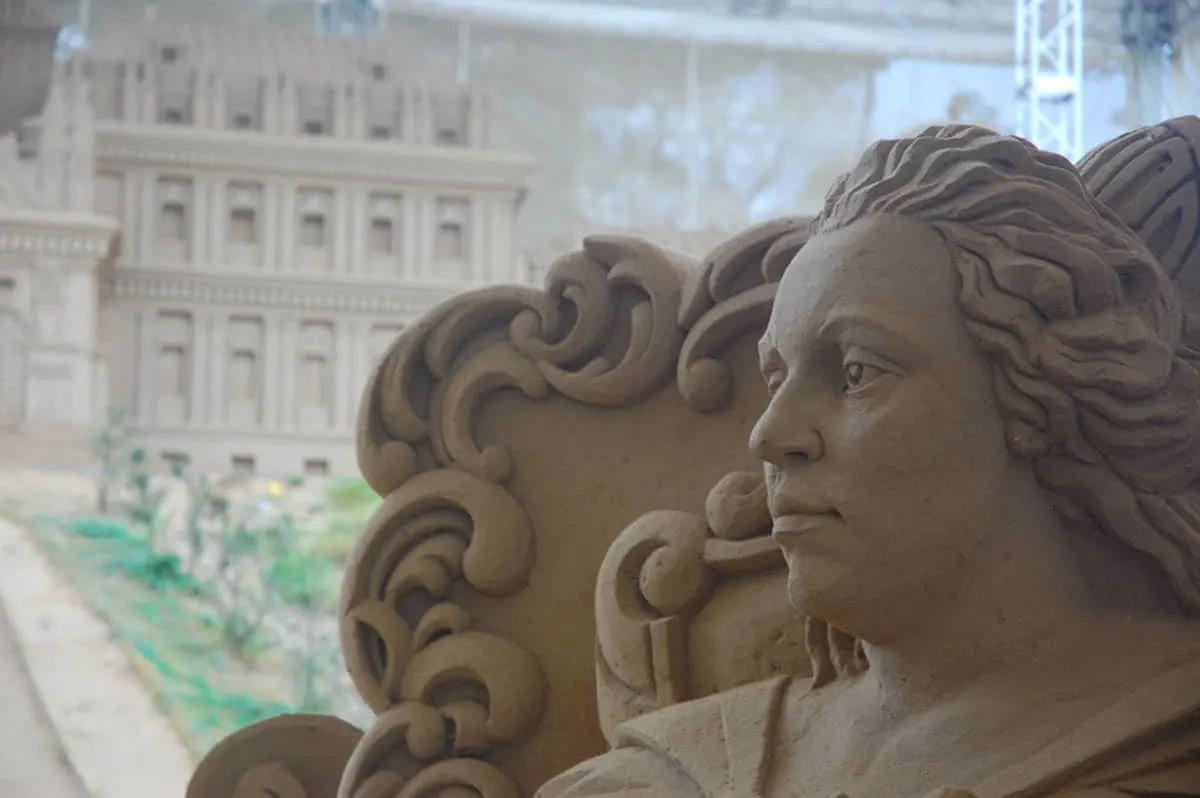 "DSC_2808" by Simon Desmarais, used under CC BY-SA 2.0
5. Trick Art Museum
If there's any museum that'll bring out the kid in you, this is it. Whether you're pretending you're trapped in a glass held by a vampire, getting eaten by a shark or holding a massive sushi roll, there's all kinds of photo opportunities to take advantage of that will leave your followers begging for more.
Website: trickart.info
Address: 4F Decks Tokyo Beach Island Mall, 1-6-1 Minato
Nearest Metro Station: Odaiba-Kaihinkoen
Hours: 11AM to 9PM
Admission: 900 yen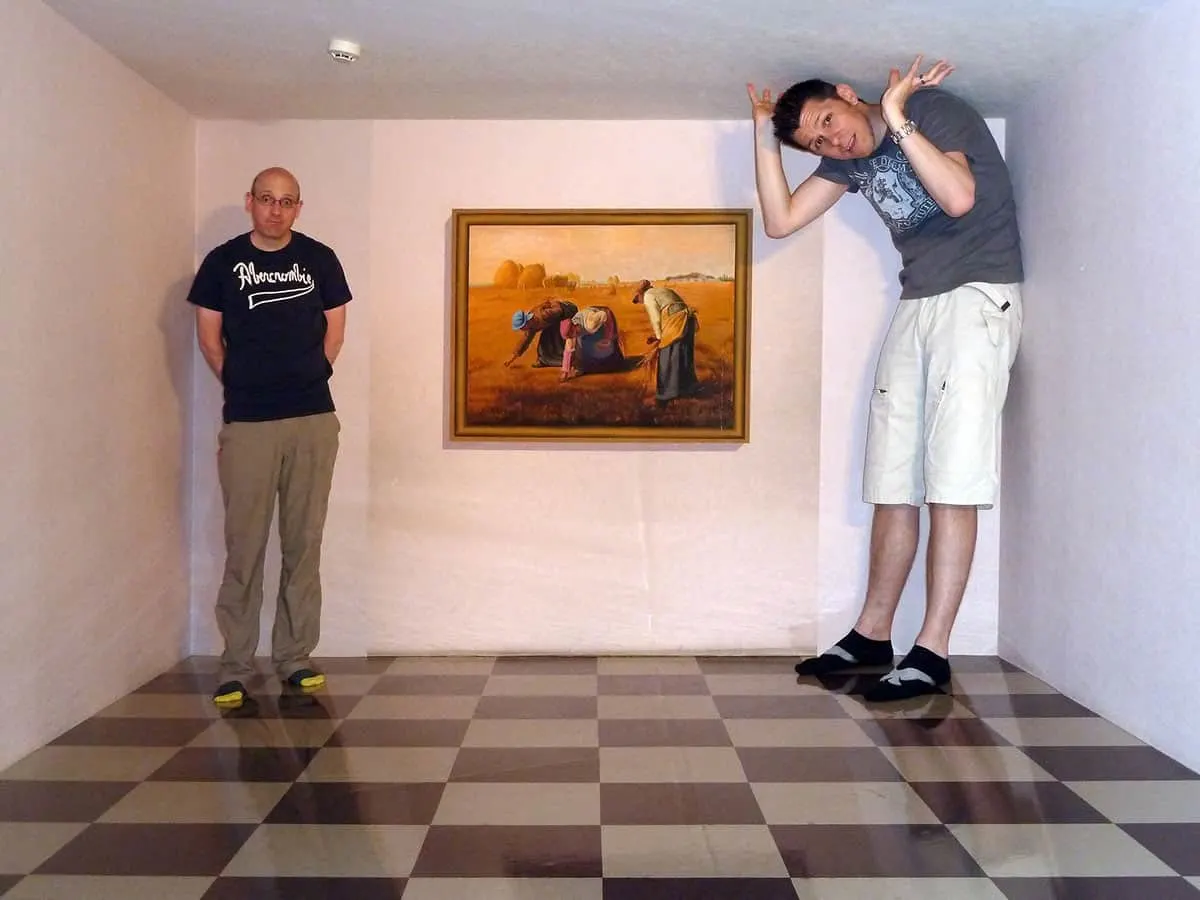 "Big & Small @ Trick Art Museum" by Rob Young, used under CC BY 2.0
6. Kite Museum
Welcome to the world's first ever kite museum, full of collections of vividly decorated kites in all shapes and sizes, with hand-painted dragons, faces and butterflies. It puts Mary Poppins to shame. The museum is located above the popular restaurant, Taimeiken so you treat yourself after a day spent learning about kites.
Address: 1-12-10, Nihonbashi, Chuo
Nearest Metro Station: Nihonbashi
Hours: 11AM to 5PM (closed Sundays)
Admission: 200 yen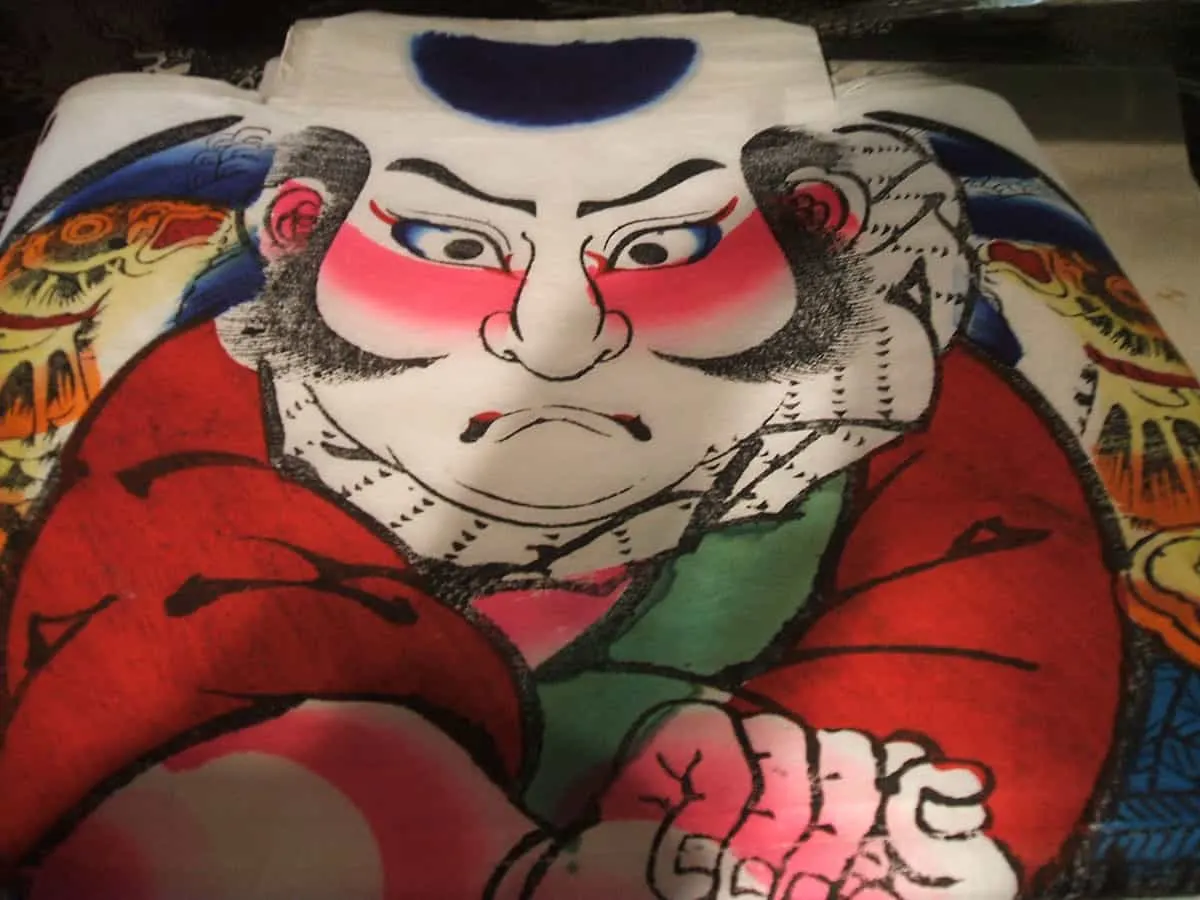 "Fearless" by federica intorcia, used under CC BY-SA 2.0
7. Ochanomizu Origami Kaikan
Dedicated to origami, the Japanese art of paper folding, visitors can learn about the dying washi (Japanese paper) process and walk around the gallery at this exhibition center. At their workshop, you have a shot at making your own origami souvenir to take home (or buying one in the store and pretending you're a paper-folding master).
Website: origamikaikan.co.jp
Address: 1-7-14 Yushima, Bunkyo
Nearest Metro Station: Ochanomizu
Hours: 9:30AM to 6PM (closed Sundays)
Admission: FREE
8. Sapporo Sewerage Science Museum
Obviously you've spent a ton of time thinking, "Hey, you know what I wish I knew more about? Sewage." So, as luck has it, Japan's one step ahead of you – there is indeed a museum teaching you all about how sewage works. Whether you'd be tempted to go here or not, you've got to admire Japan's ability to think outside the bog… sorry, I mean box.
Address: Asabu-machi 8-chome, Kita-ku, Sapporo
Nearest Metro Station: Shin Kotoni
Hours: 9:30AM to 5PM (closed Mondays)
Admission: FREE (extra motivation to visit?)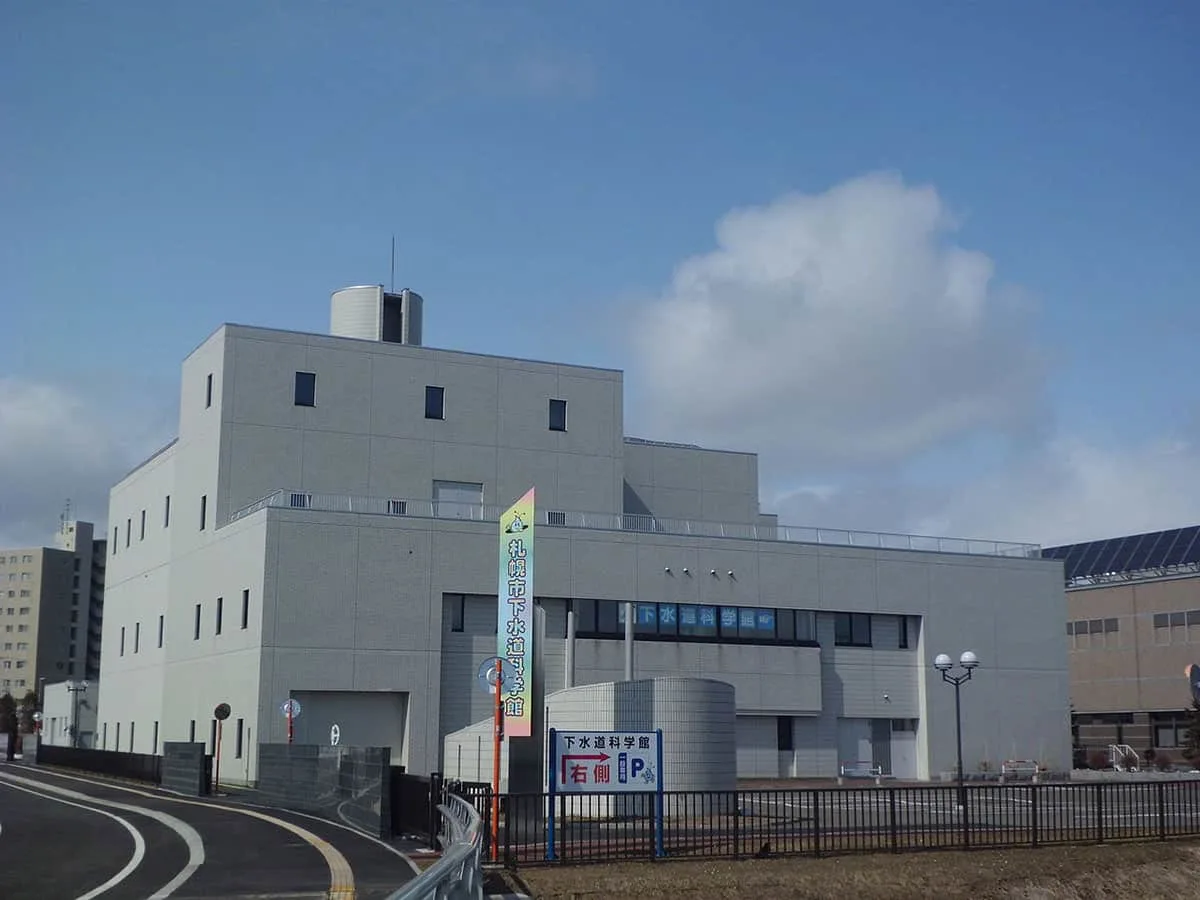 By 禁樹なずな (Own work) [CC BY-SA 4.0], via Wikimedia Commons
9. Samurai Museum
Strike a warrior pose at the Samurai Museum in Tokyo, as you pass countless historical costumes, headgear, swords and more. You can learn about the fighting spirit and martial arts the Samurai, the military nobility of premodern Japan, adhered to in the peak of their time. If you're the type that likes to play with the museum artefacts, you do have the opportunity to strike a warrior pose in your favourite Samurai costume and keep the photo for the memory book.
Website: samuraimuseum.jp
Address: 2-25-6 Kabukicho, Shinjuku
Nearest Metro Station: Shinjuku or Seibu Shinjuku
Hours: 10:30AM to 9PM
Admission: 1,800 yen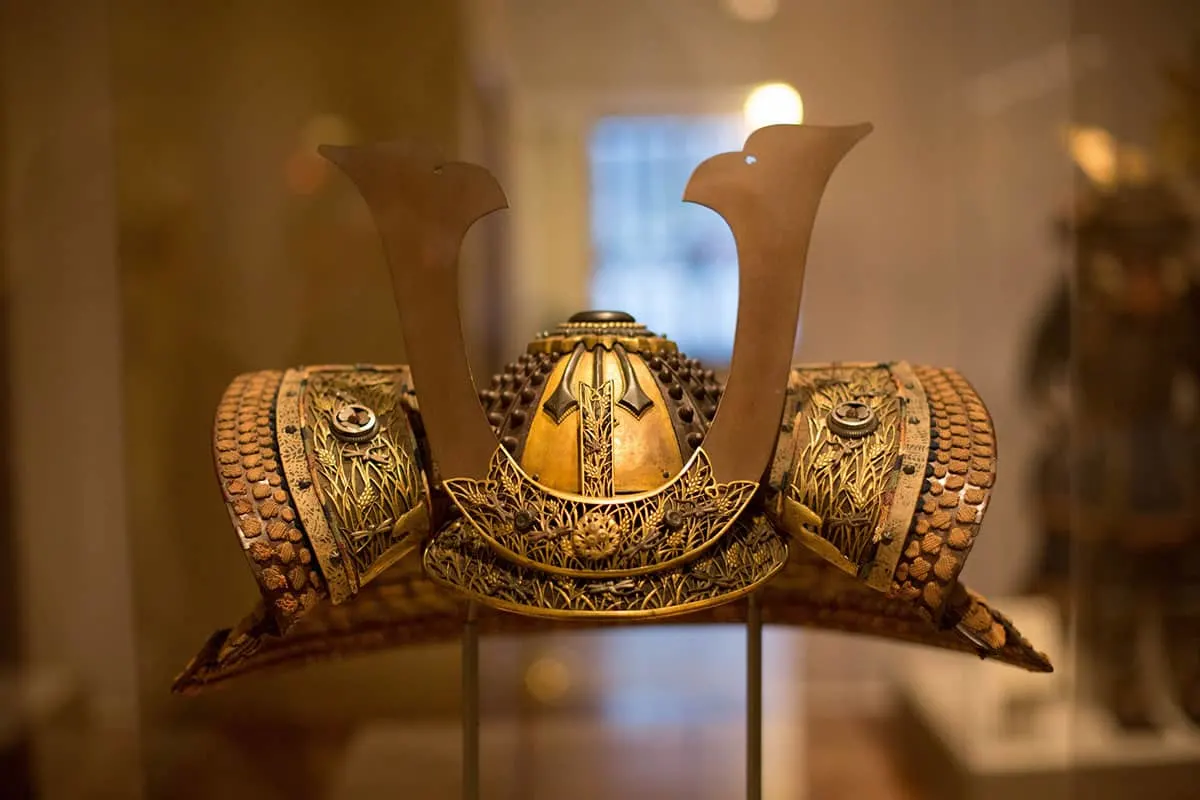 "20131226-SamuraiRedux-IMG_0718" by ocean yamaha, used under CC BY 2.0
10. Tobacco and Salt Museum
I know, I know, how could this museum about tobacco and salt possibly be interesting, even in Japan, especially when we've already seen the likes of Sewage and Parasite Museums? Well, it may be a dark horse, but this museum is actually entertaining, at the base of it outlining the importance of tobacco and salt in Japan's history, but also displays of vintage cigarette packets and smoking paraphernalia. There are also temporary exhibits, like the very in-demand 19th-century prostitutes' wigs.
Website: jti.co.jp
Address: 1-16-3 Yokokawa, Sumida
Nearest Metro Station: Tokyo Skytree
Hours: 10AM to 6PM (closed Mondays)
Admission: 100 yen
11. Ace World Luggage Museum
Ace luggage company was the world's first producer of nylon bags, and the owner has a lot of strange items in this personal collection. How can bags be strange, you ask? They're pretty much made out of every conceivable, endangered skin, from zebra-skin to seal, shark and even aardvark. Antique trunks have never been so oddly uncomfortable.
Website: acejpn.com
Address: 1-8-10 Komagata, Taito-ku, Tokyo
Nearest Metro Station: Asakusa
Hours: 10AM to 4:30PM (closed Sundays)
Admission: FREE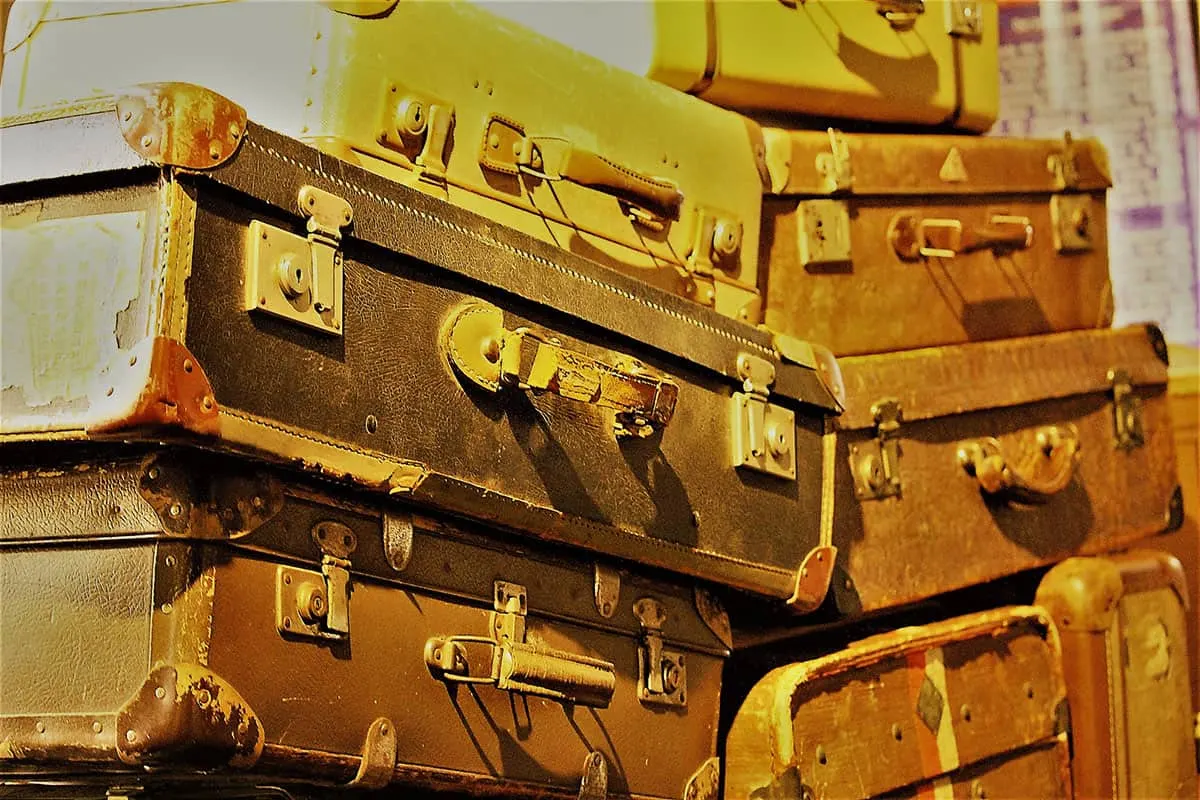 "IMG_1793" by Ilkka Jukarainen, used under CC BY-ND 2.0