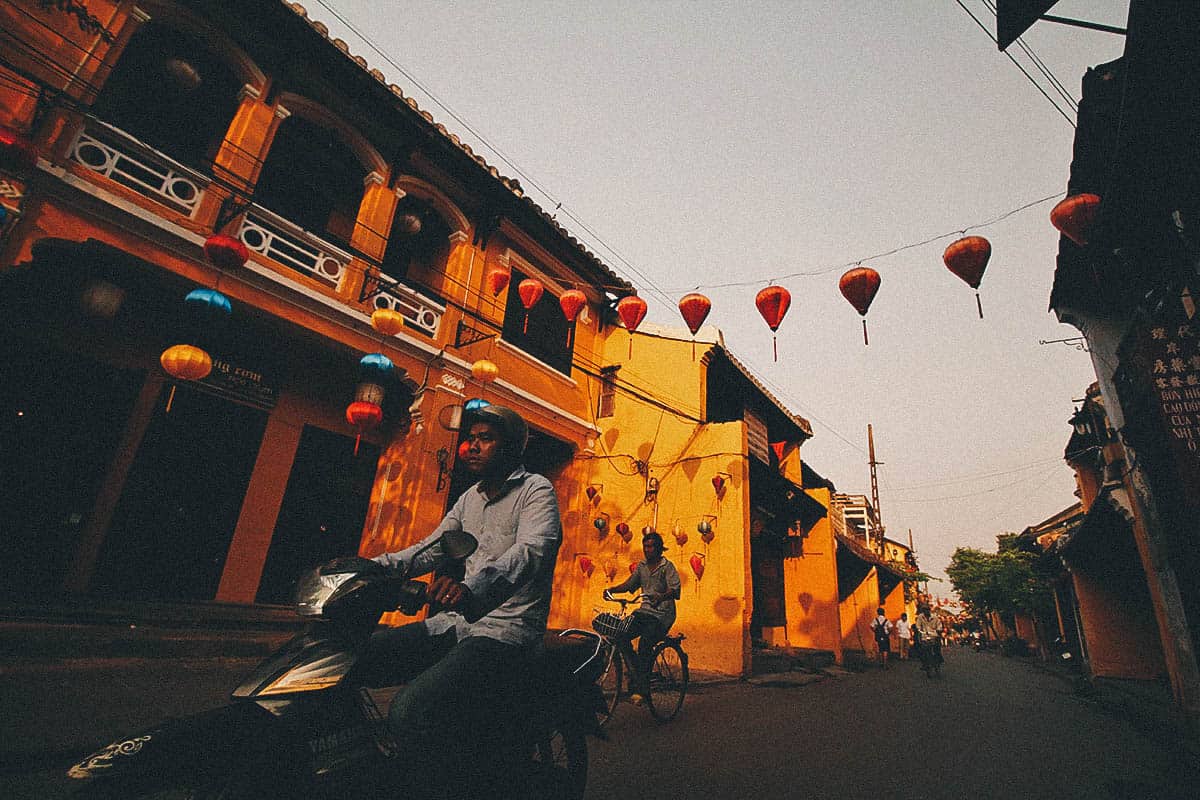 Hoi An Ancient Town: A Fairy Tale City in Vietnam
NOTICE: Your health and safety come first. Please adhere to the WHO recommendations and avoid any non-essential travel at this time. If travel is unavoidable for you, then please refer to these advisories on COVID-19 coverage from our friends at World Nomads and SafetyWing.
DISCLAIMER: Some of our articles contain affiliate links. The ones that do will have a disclosure statement at the bottom. You can refer to our privacy policy and terms of use for more information.
"You'll love Hoi An Ancient Town, Migs. It's like Penang, but much prettier. It almost doesn't seem real."
That was the message I sent my nephew Miguel after walking through Hoi An Ancient Town at night. We became enamored with the place the first time we saw it that morning. But at night, with its many colored lanterns all lit up, it transformed into something I wasn't expecting. It looked magical, like something out of a fairy tale.
When doing research for this trip, I often read how Hoi An was the only city in Vietnam that tourists would spend a considerable amount of time in. After our first night in Hoi An, it wasn't hard to see why.
Save This on Pinterest!
No time to read this now? Click on the red save button and pin it for later!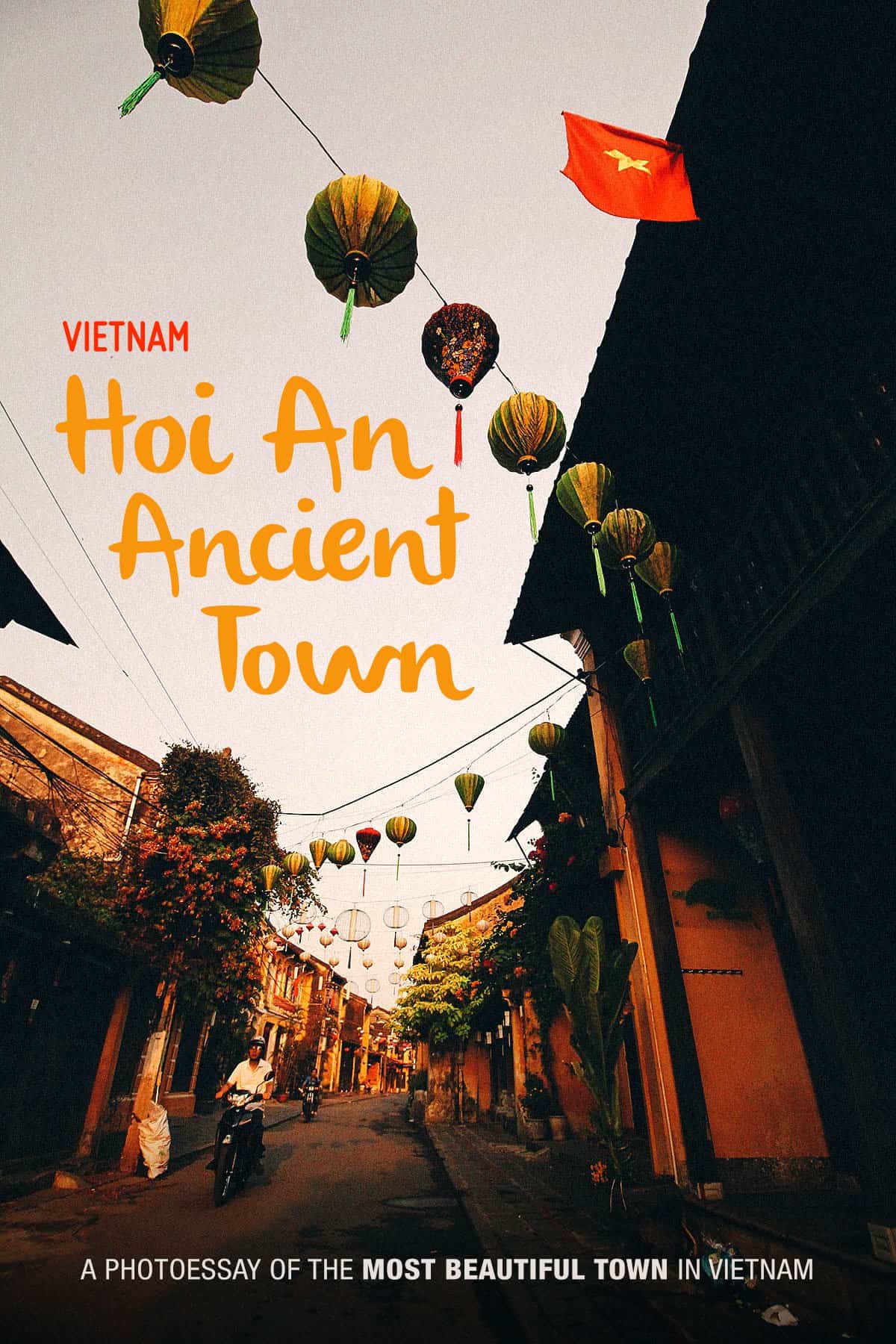 Hoi An Ancient Town
Hoi An is a city in Quảng Nam Province in Central Vietnam. It's a UNESCO World Heritage Site that was one of the most heavily-frequented trading ports in Southeast Asia from the 17th to the 18th centuries.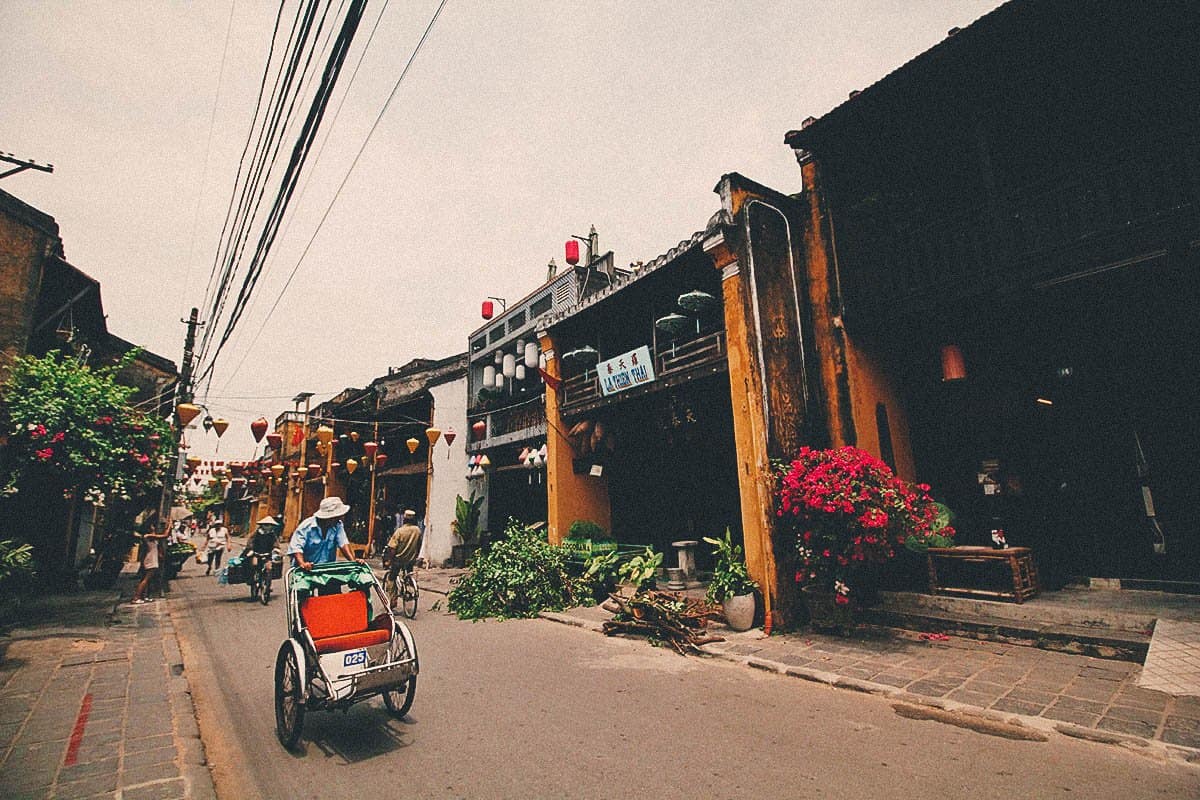 The name Hoi An translates to "peaceful meeting place". During its period of prominence, many foreign merchants lived in Hoi An, mostly Chinese and Japanese then later Europeans, creating a unique fusion of cultures that can't be seen anywhere else in Vietnam.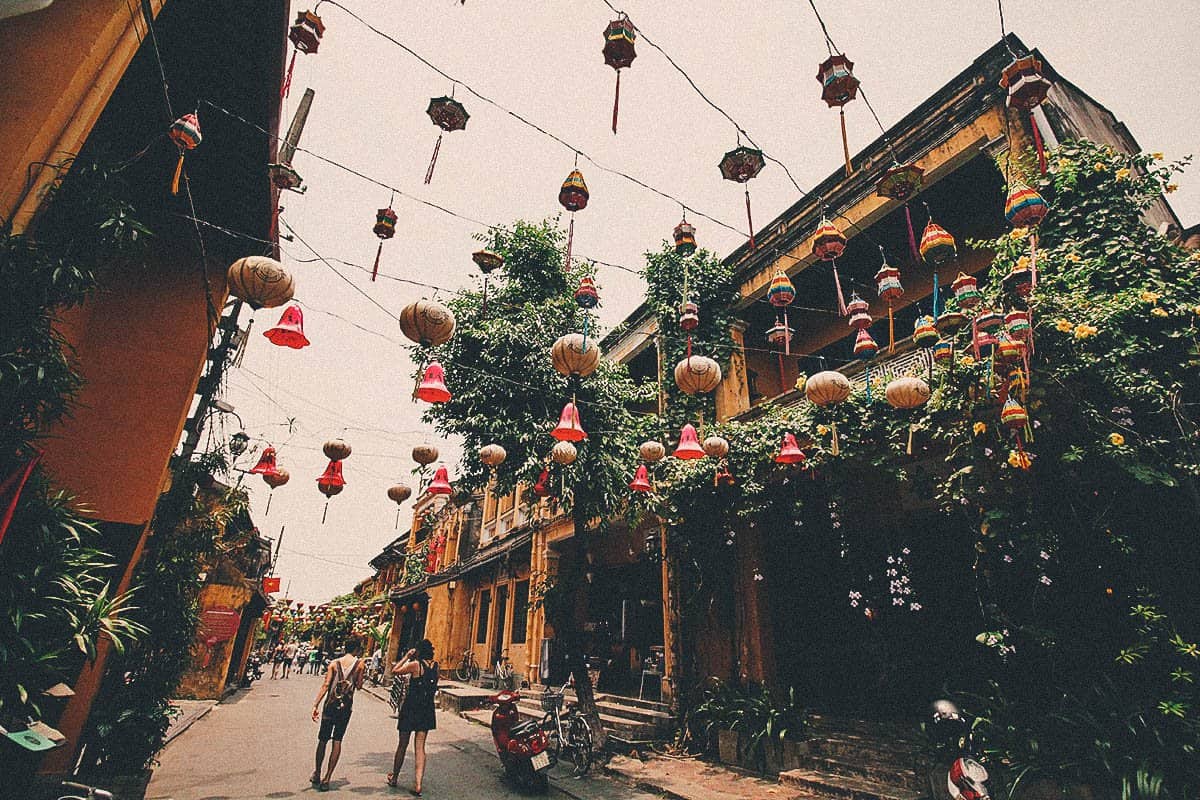 At that time, Hoi An was the exclusive trade conduit between Europe, China, India, and Japan, most notably for the ceramic industry. There are still a few ceramics shops in town though the Hoi An of today is better known for its textiles. Many Westerners have suits and dresses custom-made while they're here.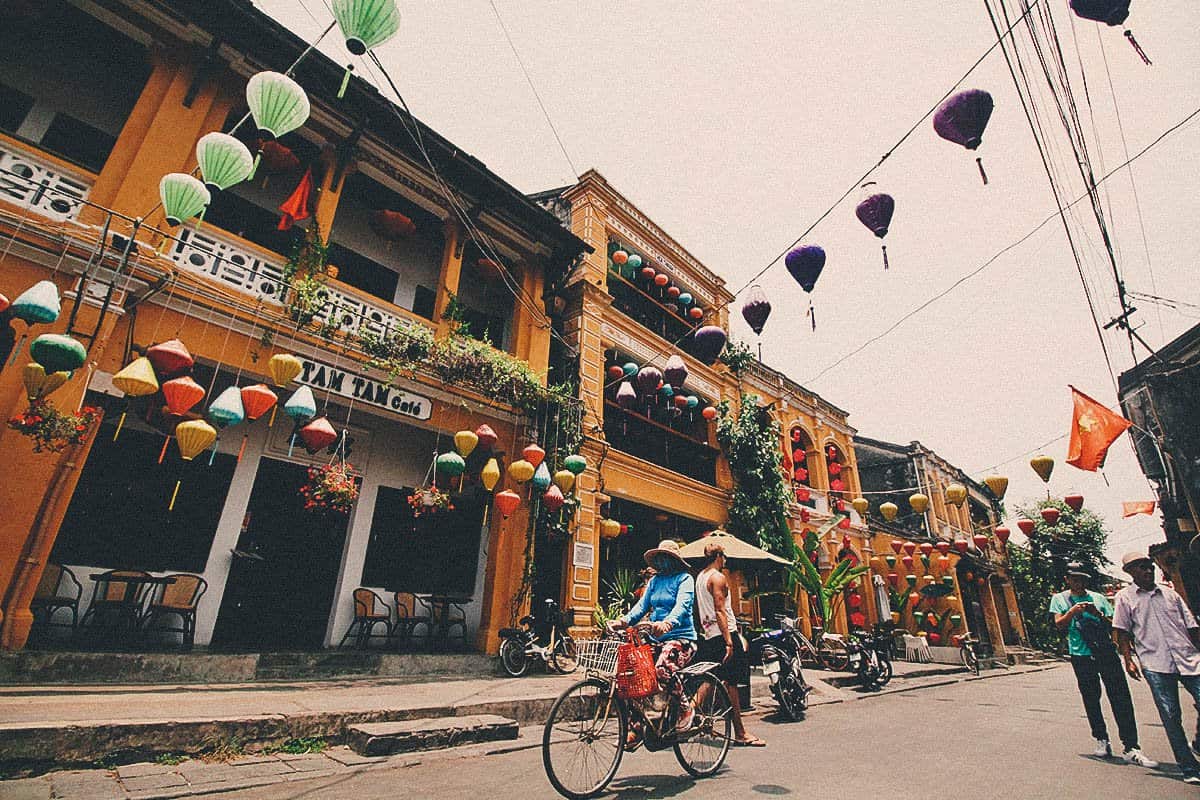 We were in Vietnam in April and it was HOT during the day, which is probably why the town is most active at night.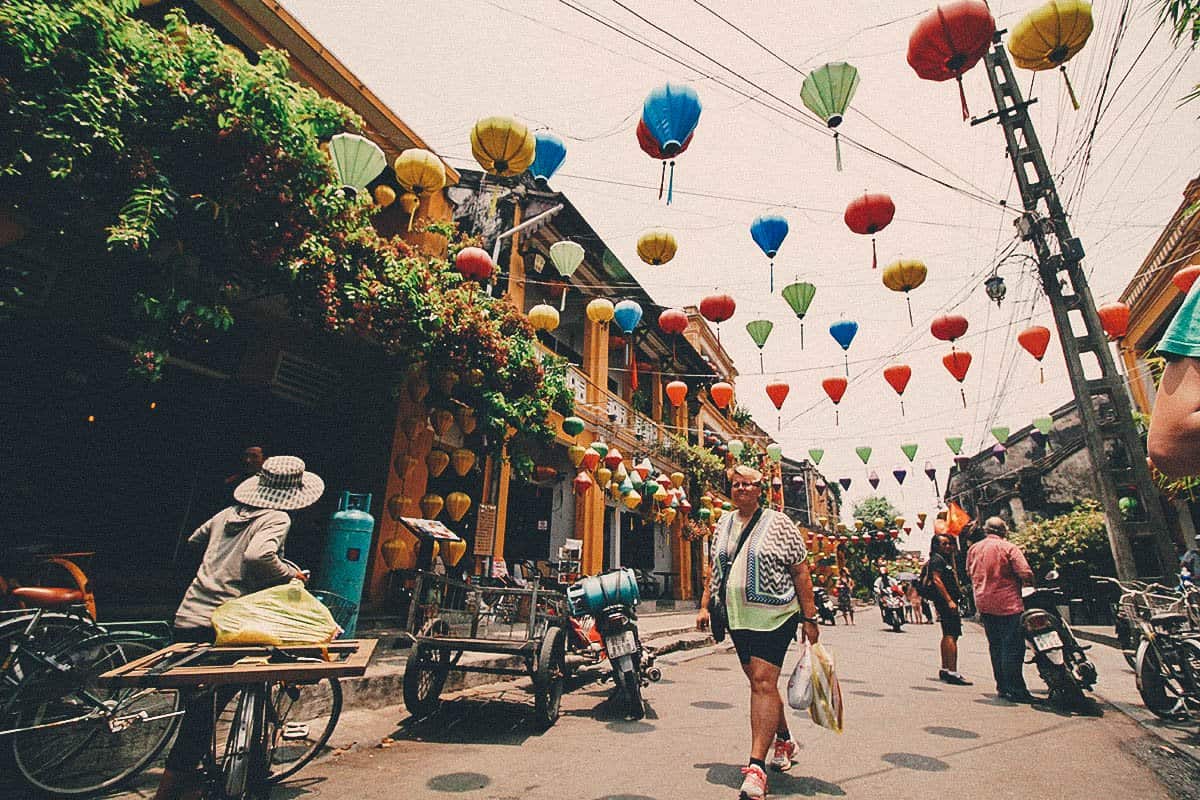 There's Ren becoming hysterical from the heat. 😆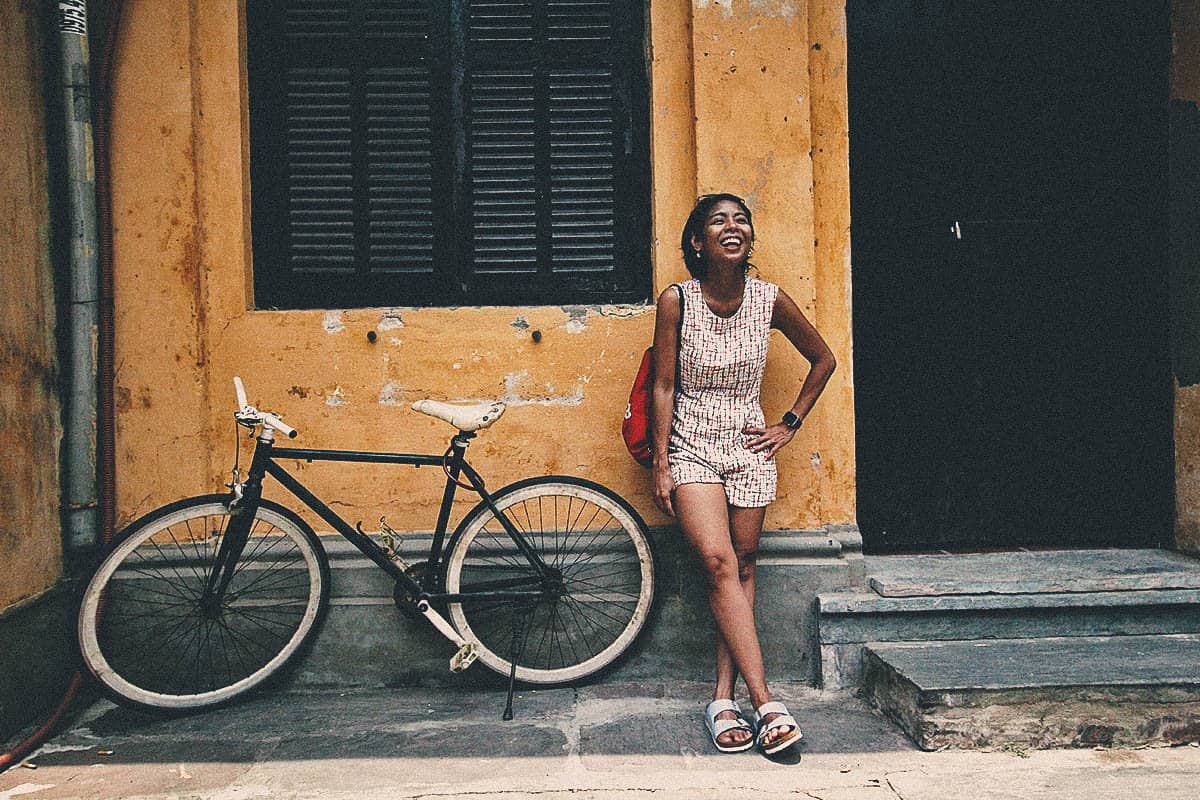 Hoi An's prominence fell at the end of the 18th century when the nearby port town of Da Nang became the new hub of trade in central Vietnam. Hoi An would remain largely untouched by the country's changes over the next 200 years, hence its state of remarkable preservation.



Hoi An Ancient Town is comprised of a few major streets criss-crossed by numerous narrow alleyways.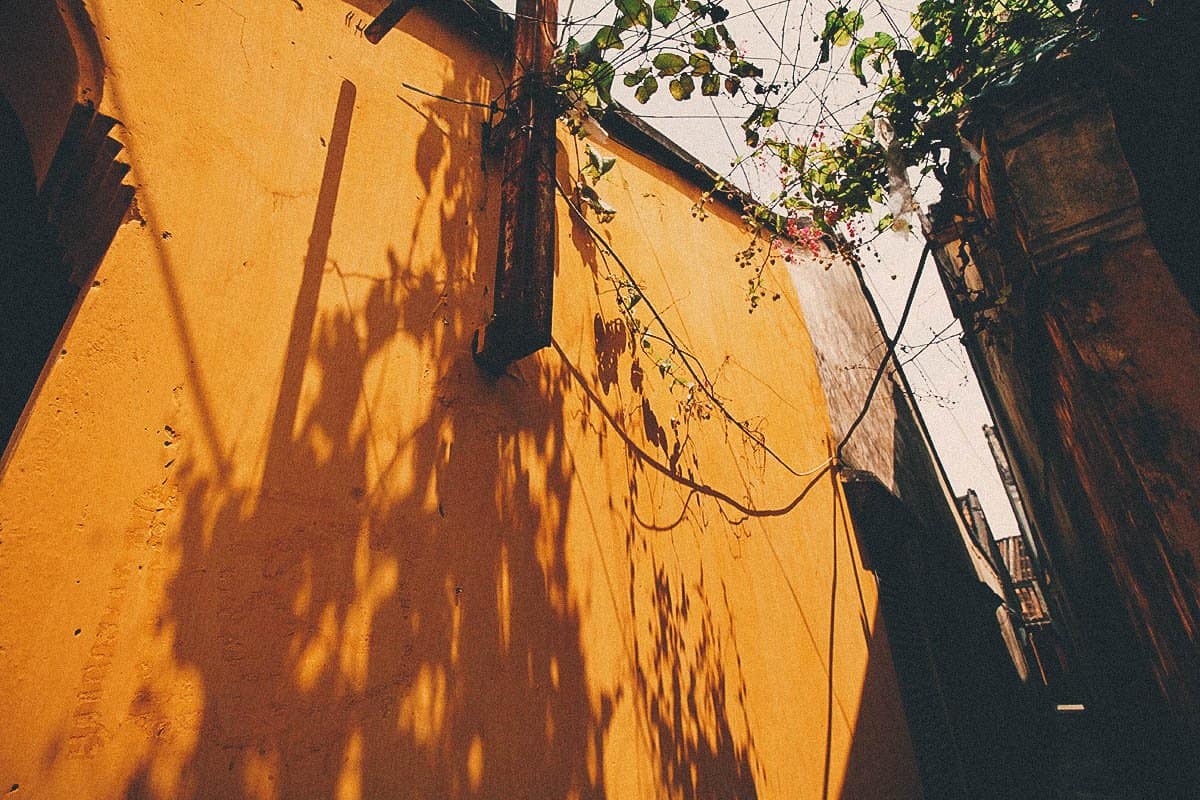 One of the most prominent features of Hoi An Ancient Town is the Thu Bon River. On either side of the river's banks are restaurants and bars where you can sit and enjoy the sunset over beers and plates of Vietnamese food. It's one of the best places to go people-watching and while away the time.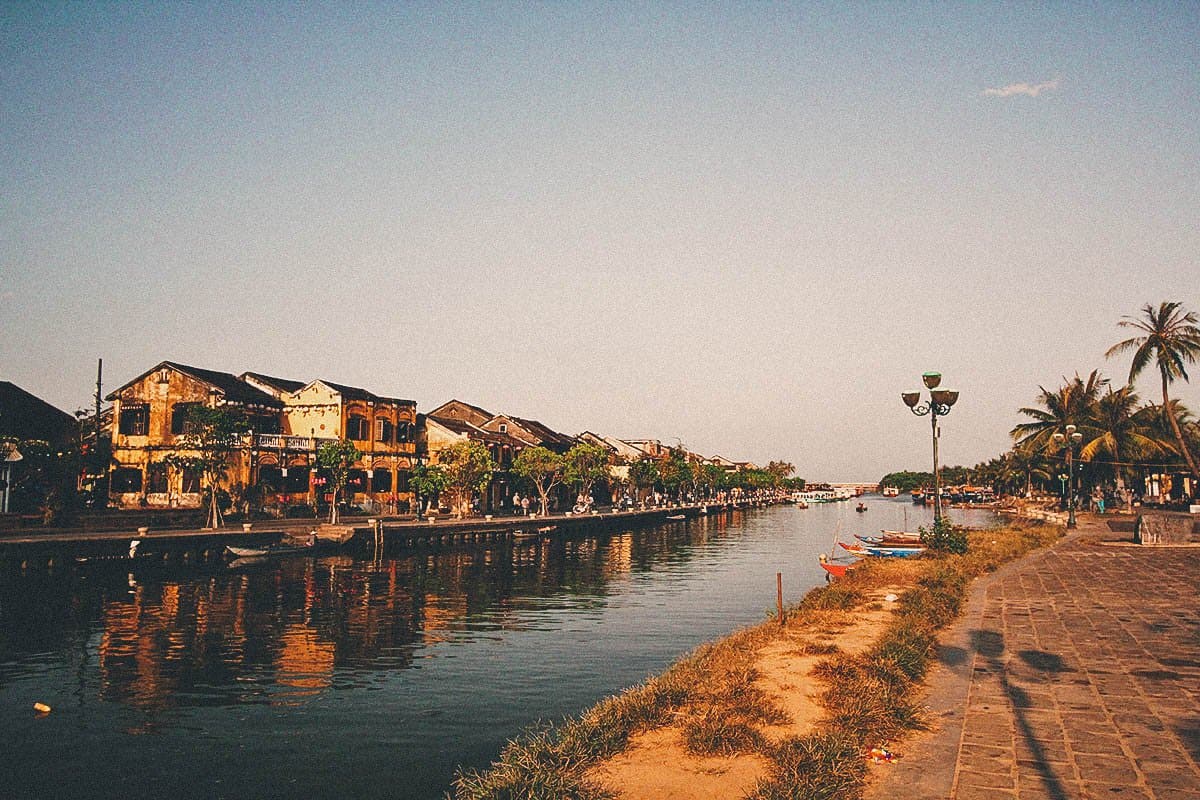 Here's an aerial shot of the river.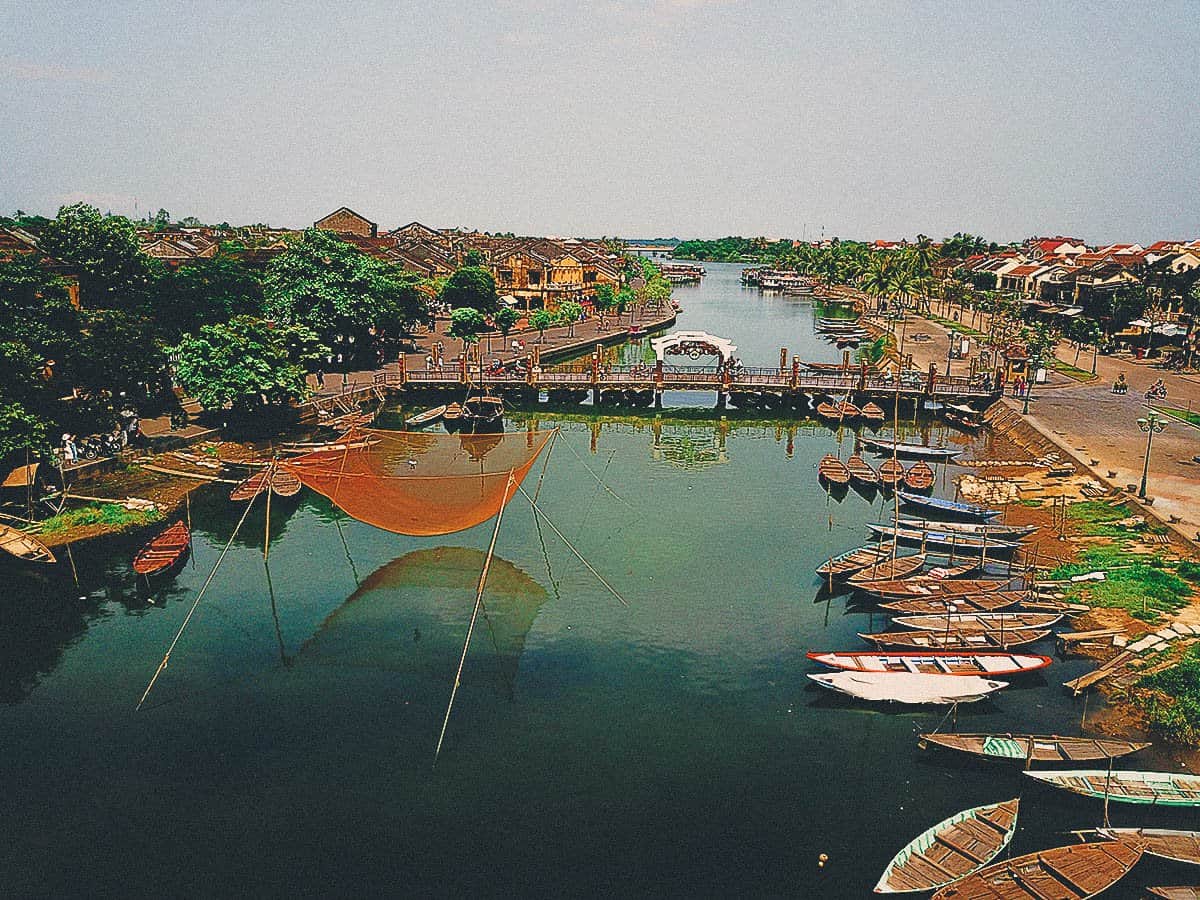 We didn't do it but taking a boat ride on the Thu Bon River is a popular activity among tourists. From what I understand, it costs about VND 100,000 per hour. It's popular around sunset when it's less hot.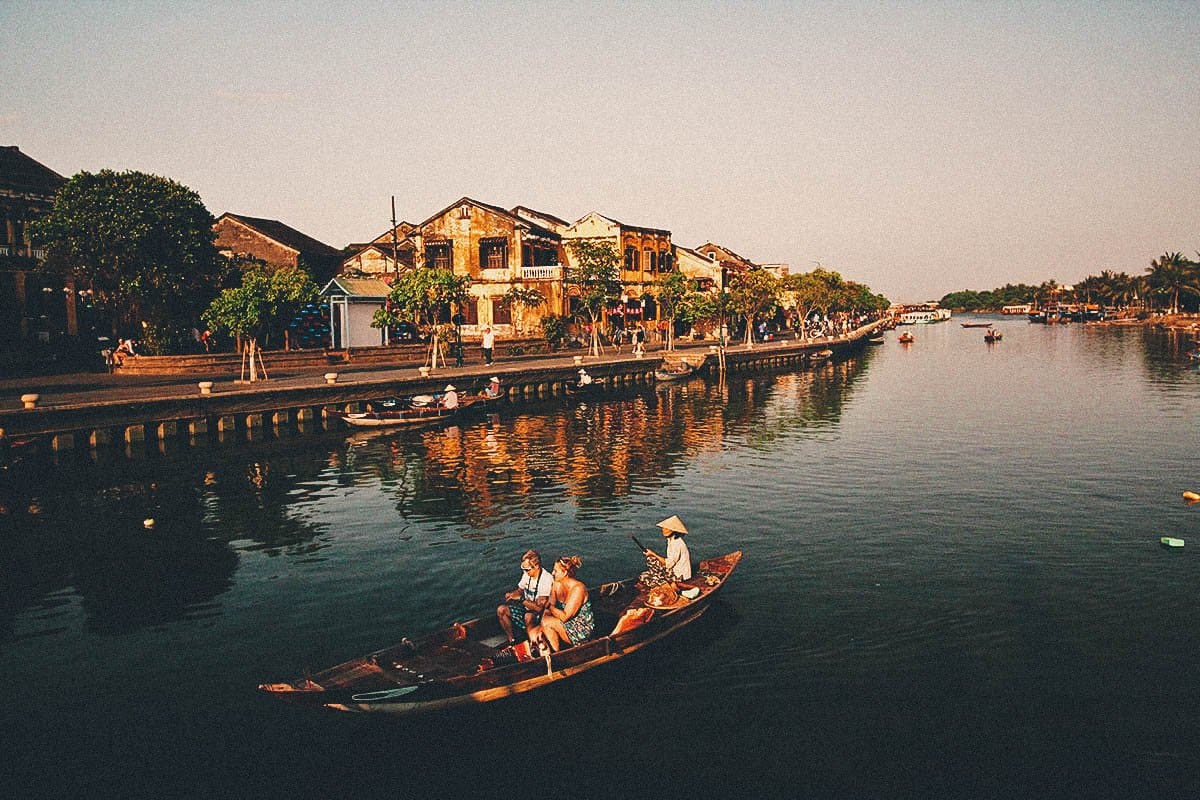 Shifu boatman chilling on his sampan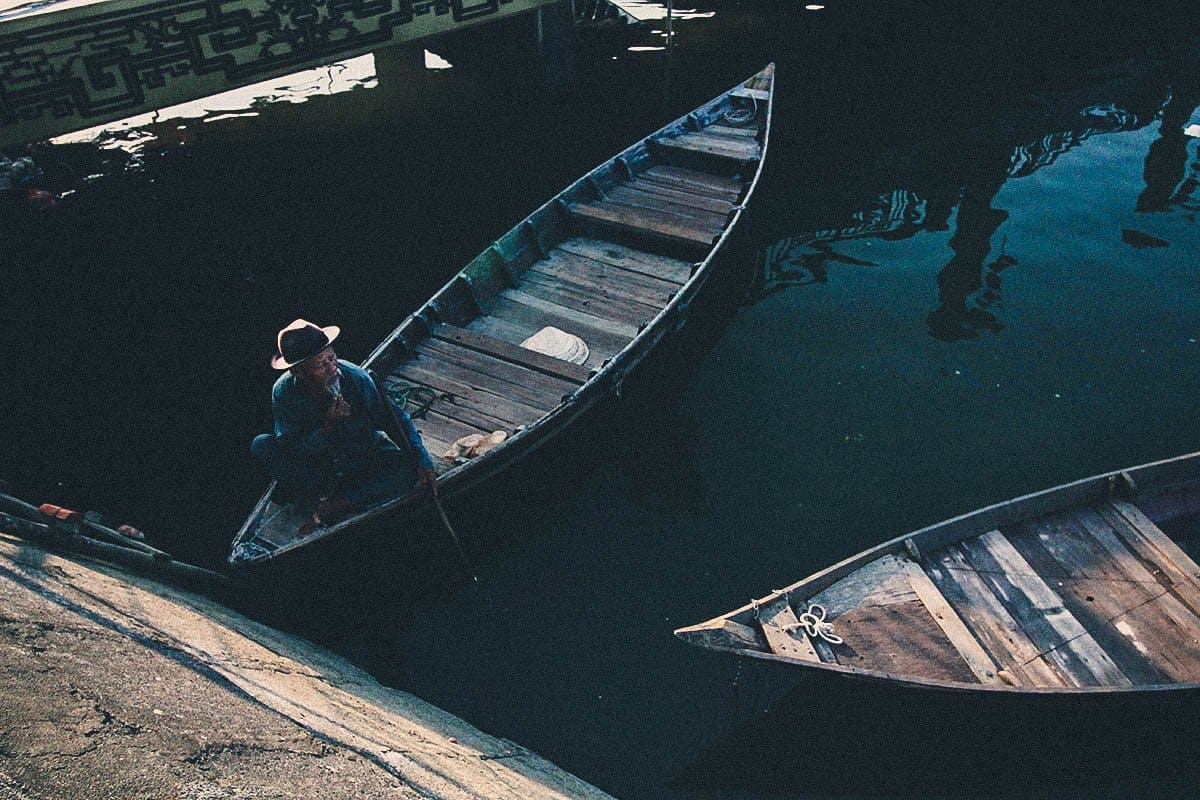 Hoi An Ancient Town Entrance Ticket
There are a few attractions in Hoi An that require an entrance ticket. The ticket costs VND 120,000 and includes 5 passes that you can use at any of the 22 sightseeing attractions in town. I'm not sure if there are other places to buy the ticket but I got mine at the tourist information booth on Nguyen Hue Street between Phan Chau Trinh and Tran Hung Dao streets. Proceeds are said to go to the restoration and upkeep of the Old Town.
I didn't have a problem paying for the ticket but some things about it struck me as odd. For instance, we got stopped and asked if we had a ticket a couple of times while walking around Hoi An Ancient Town. We weren't trying to enter any attractions or anything. We were just walking on the street. Only I had a ticket but that was enough for them to let both of us through. Weird. I'm not sure if those people were scammers, but to be safe, it's best for you to buy your ticket only at the tourist information booth. That way you can be sure it's legitimate.
They'll give you a map of the Old Town when you purchase a ticket. Here are the 5 places I visited.
Chua Ong Pagoda
The Chua Ong Pagoda is located at Tran Phu Street and is dedicated to Quan Cong, a former Chinese general.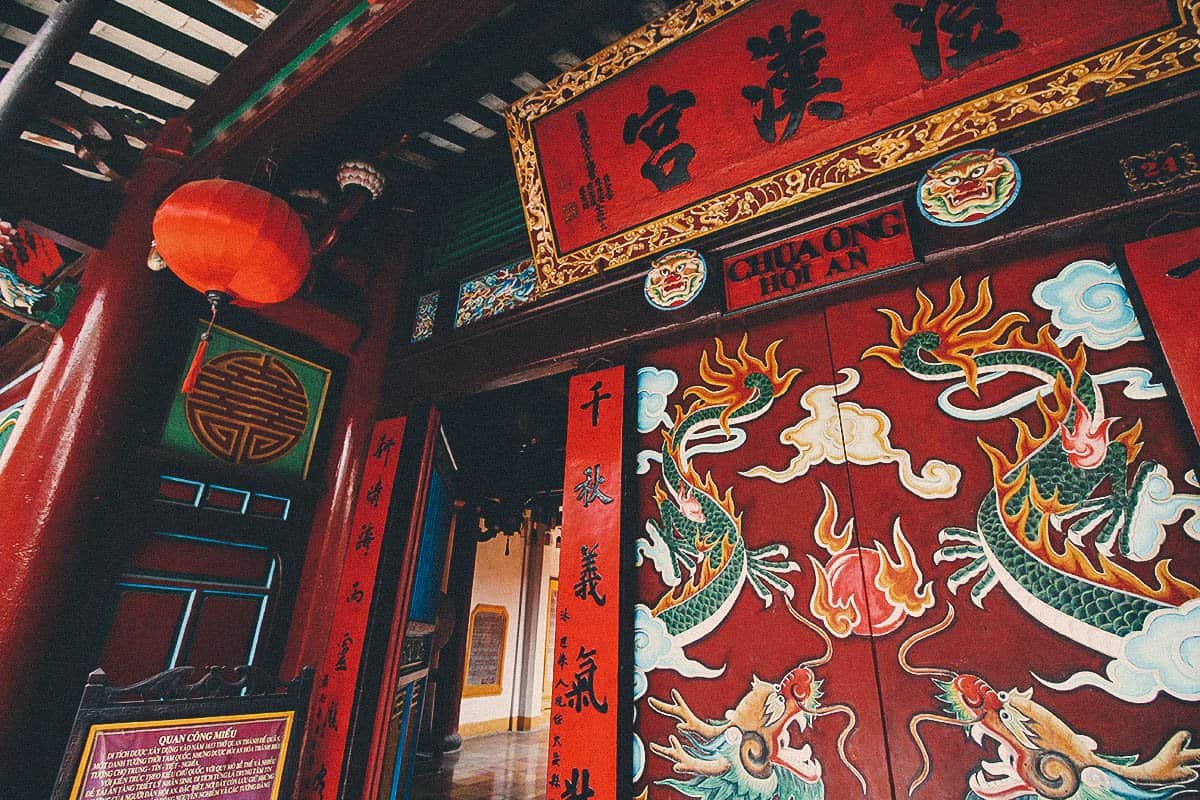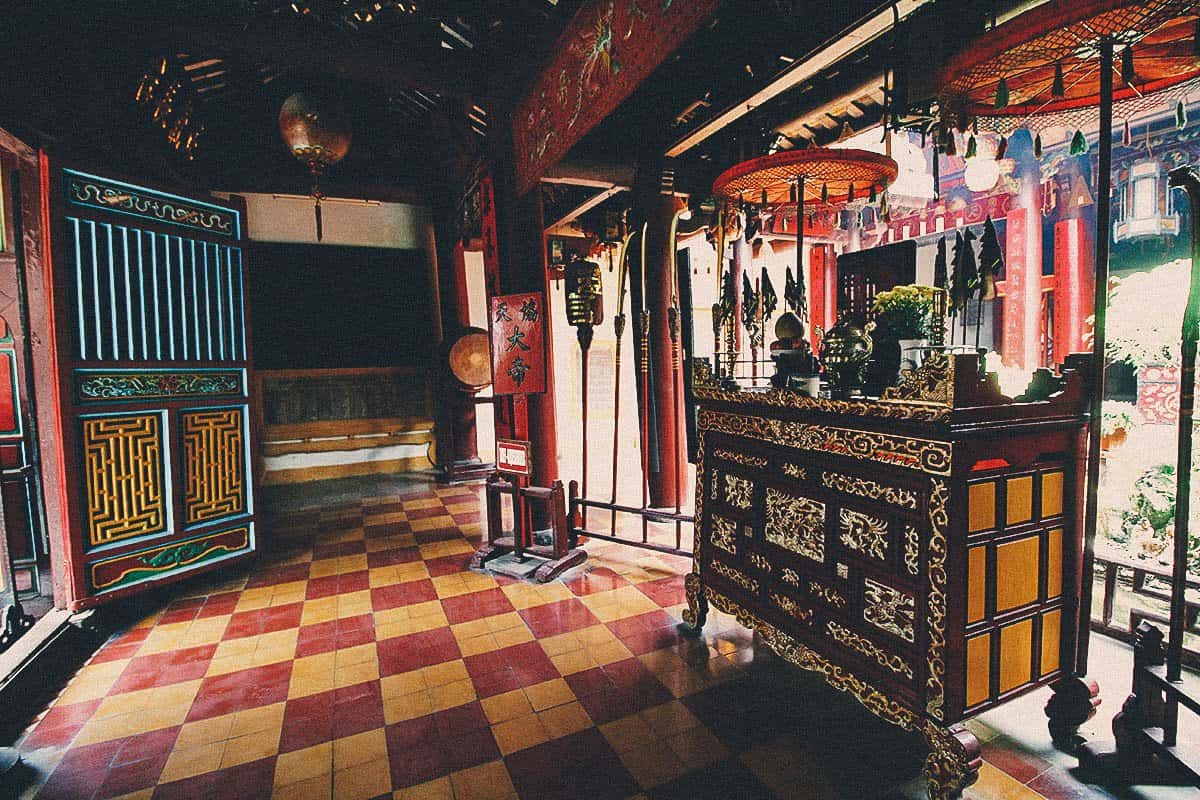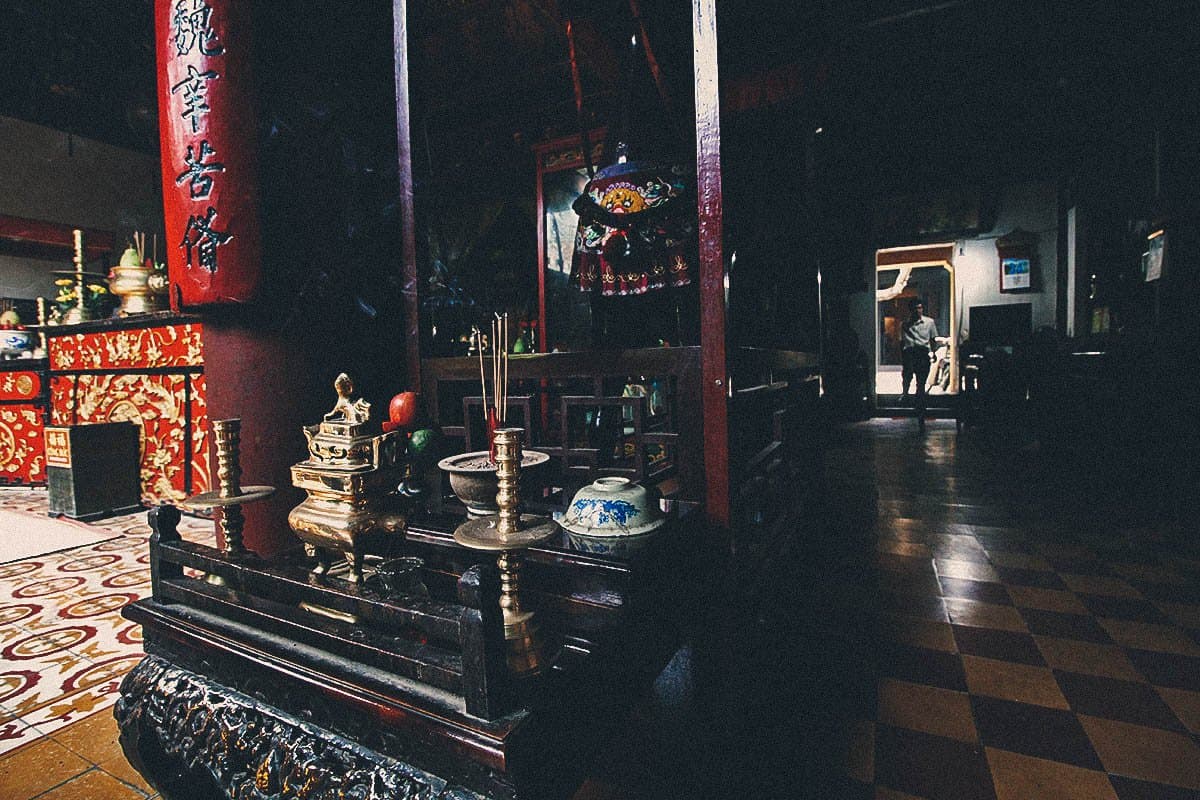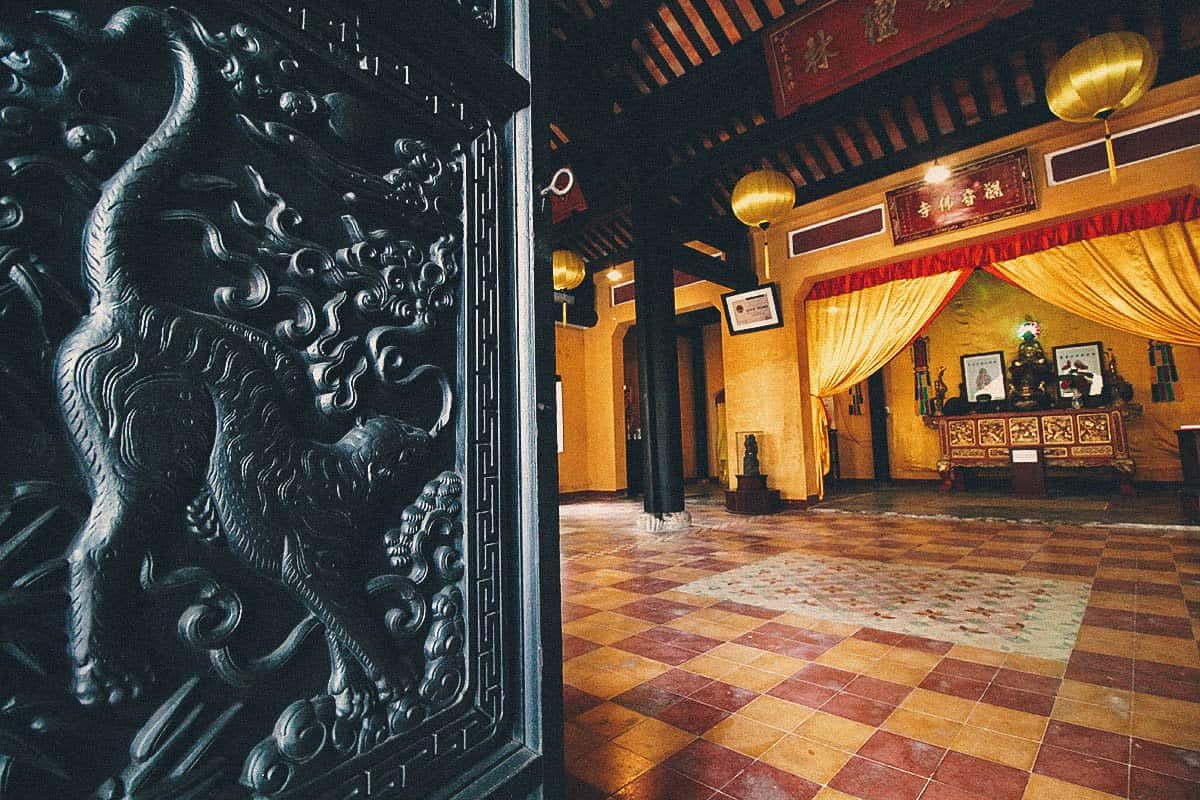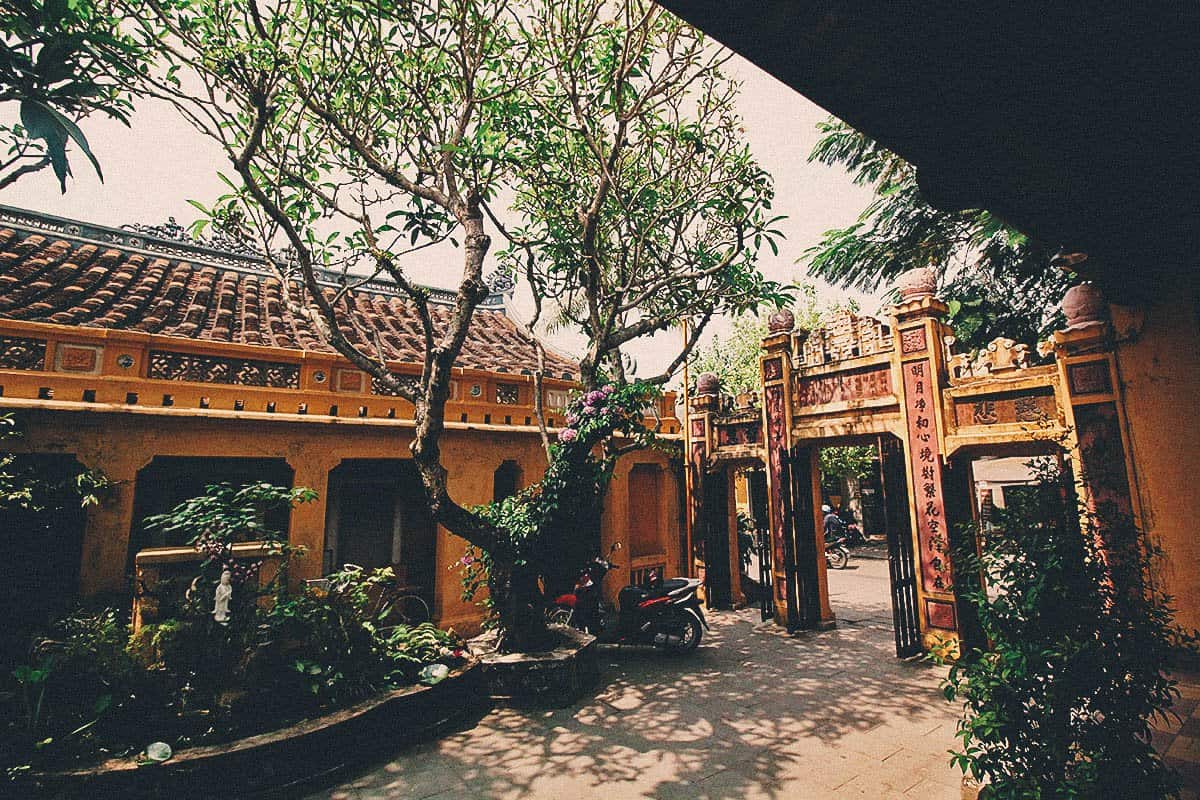 Minh Huong Communal House
This was an assembly hall for the Minh Huong people, which were ethnic Chinese who had fled to Vietnam after the fall of the Ming dynasty.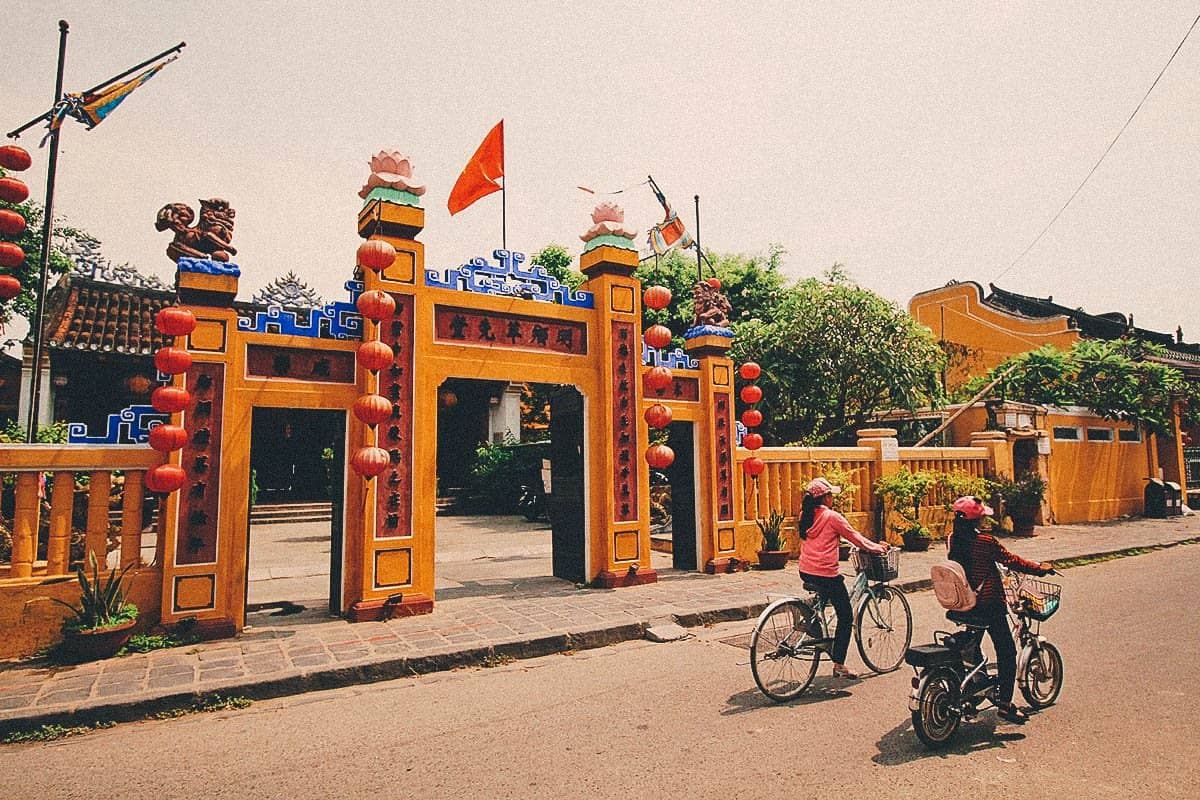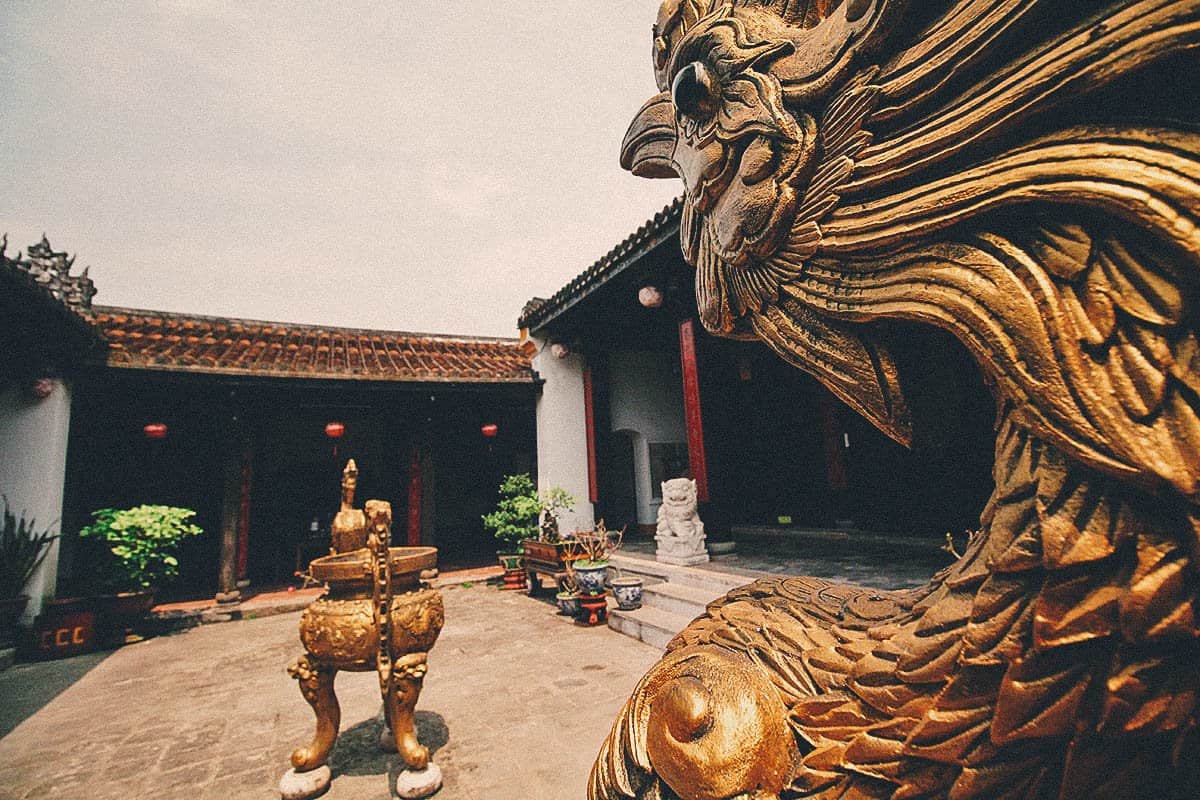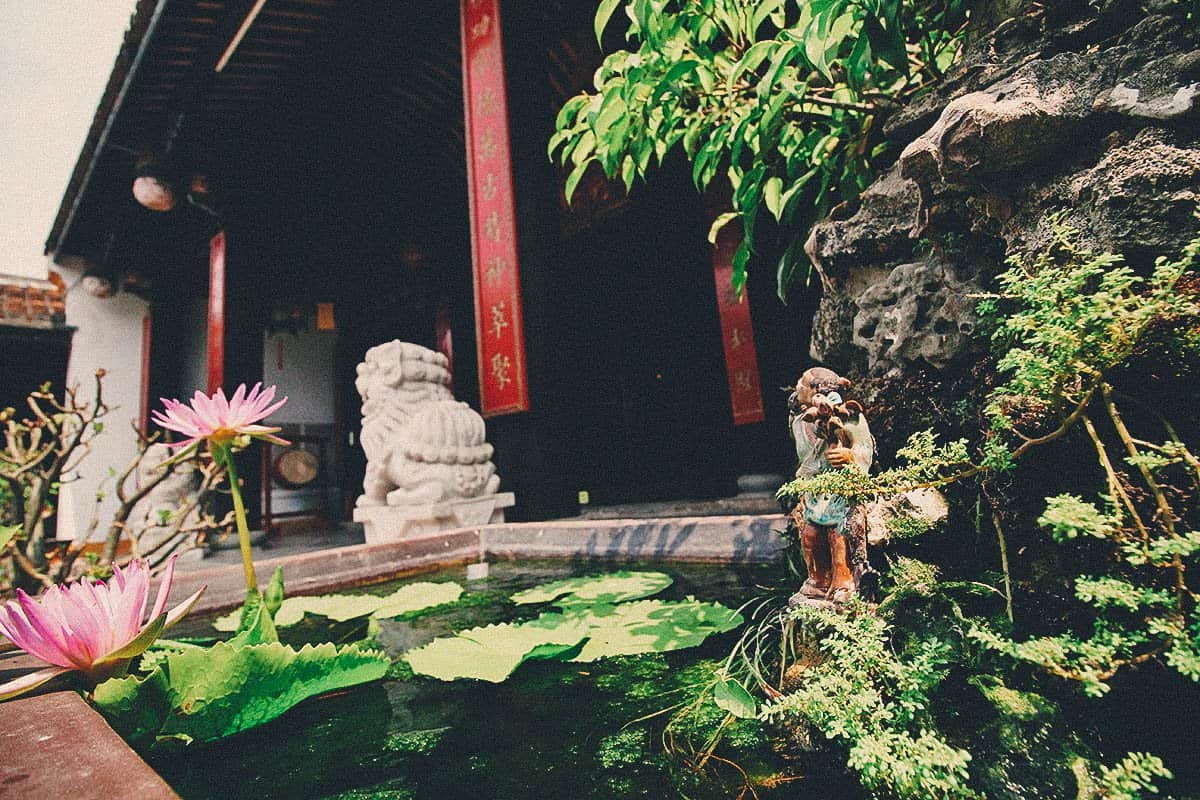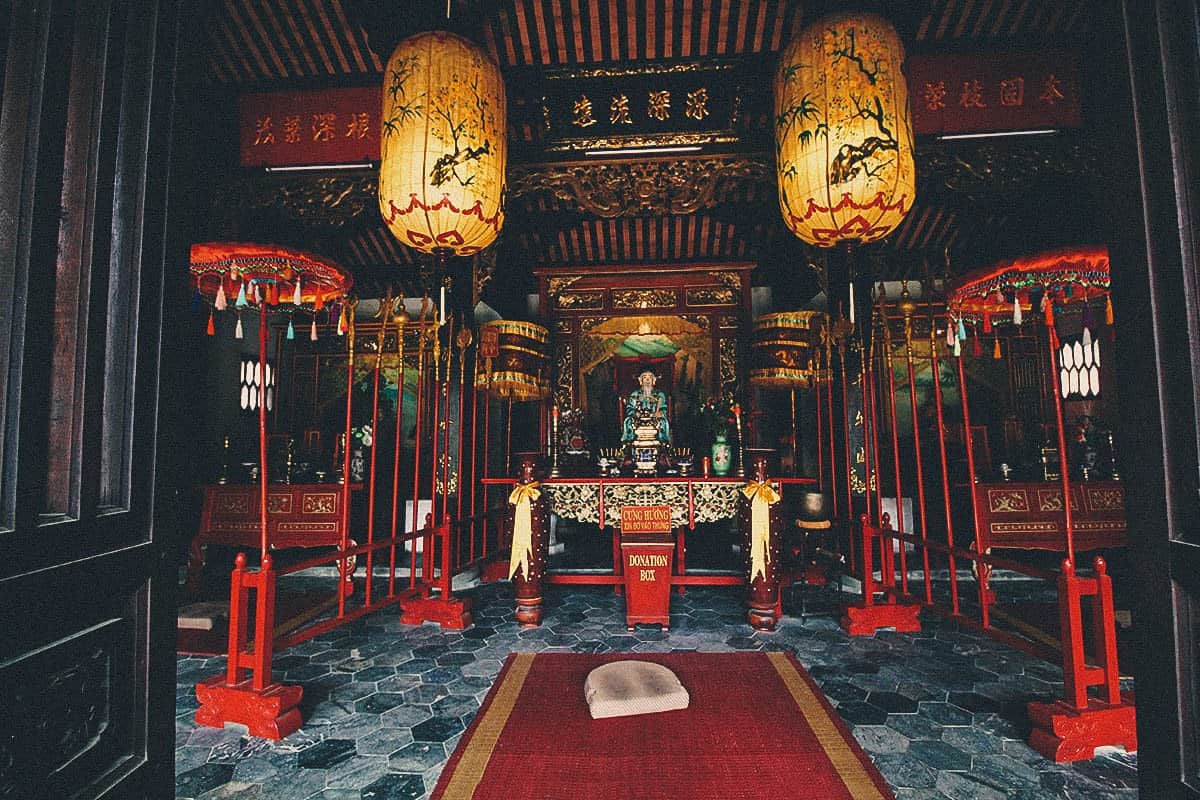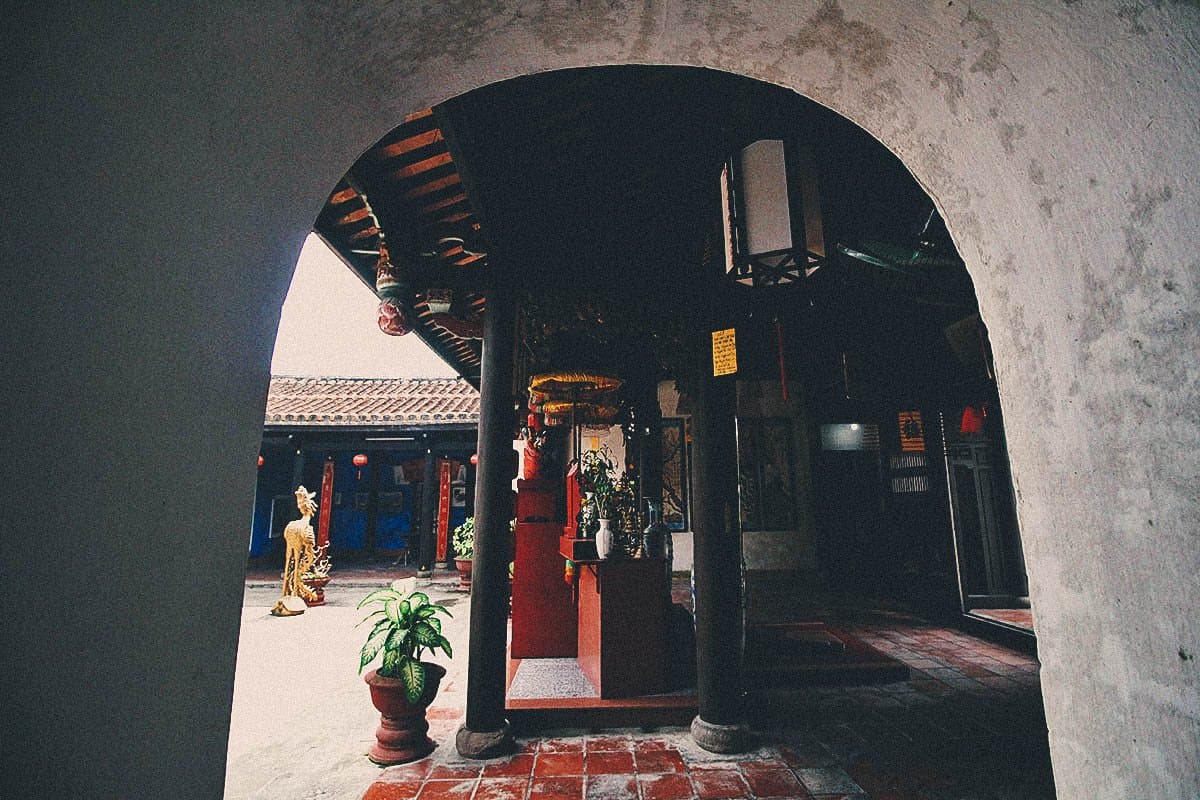 Hanging incense spirals



Artisan doing gold inlay work on a pedestal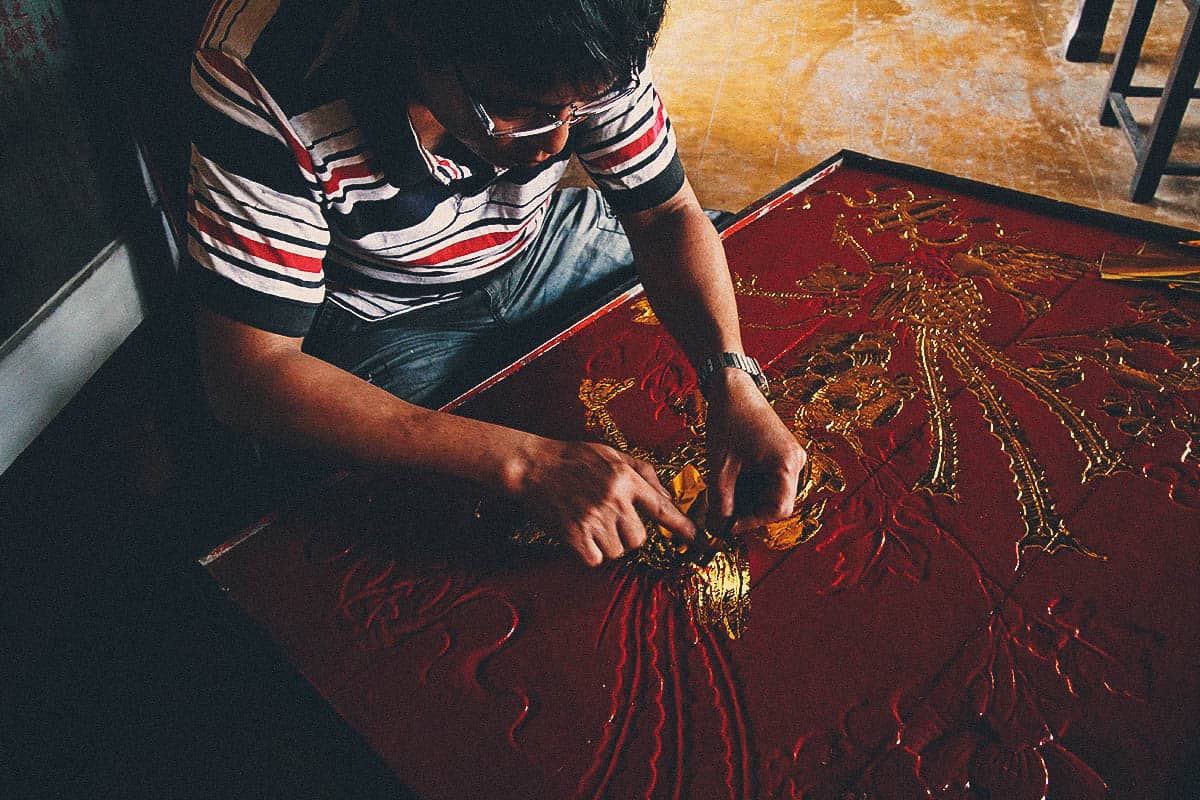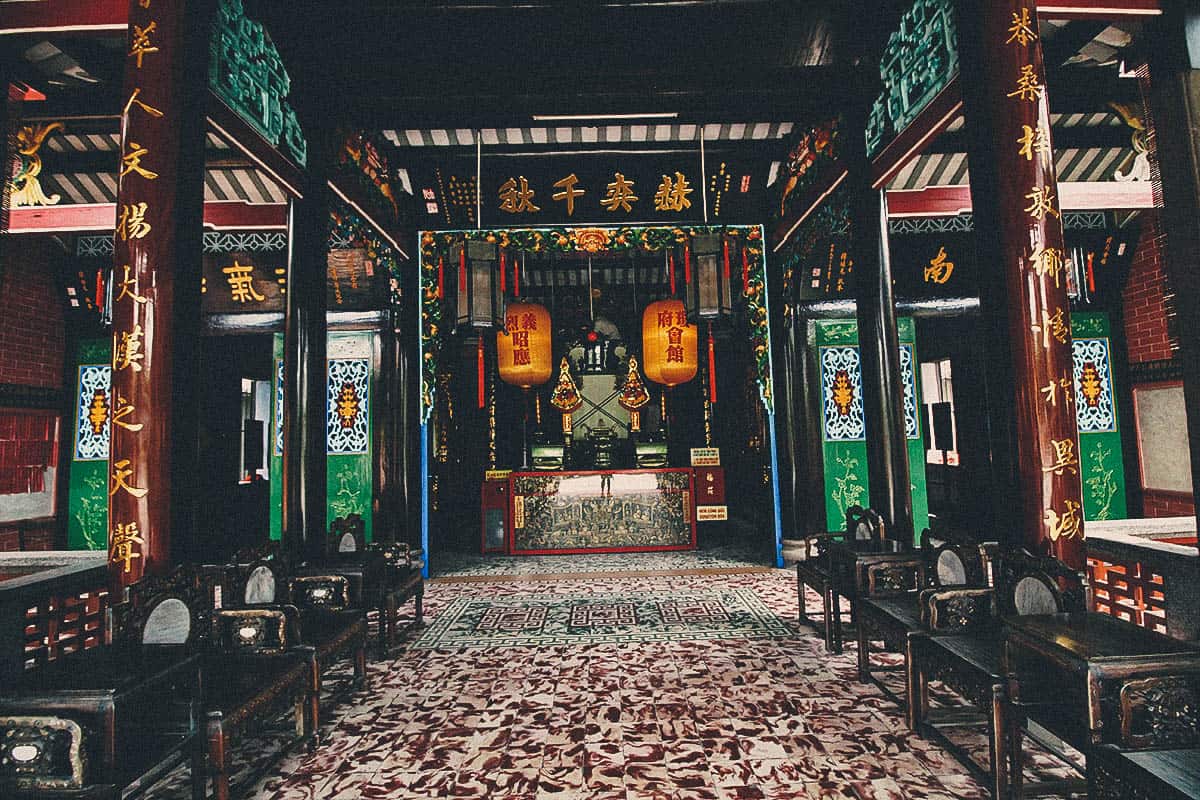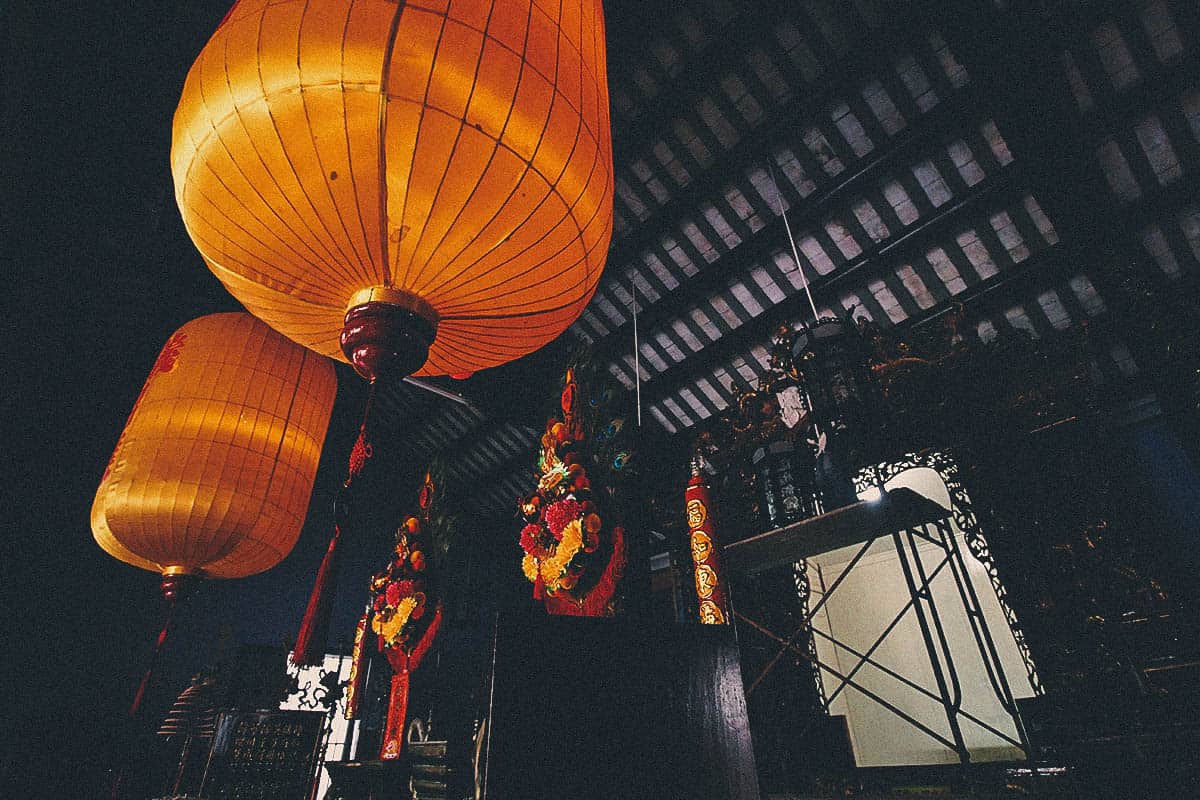 Old House of Tan Ky
Located by the Thu Bon River, the Tan Ky residence is recognized as the most well-preserved merchant house in Hoi An Ancient Town. It's been kept in good condition by seven generations of the family.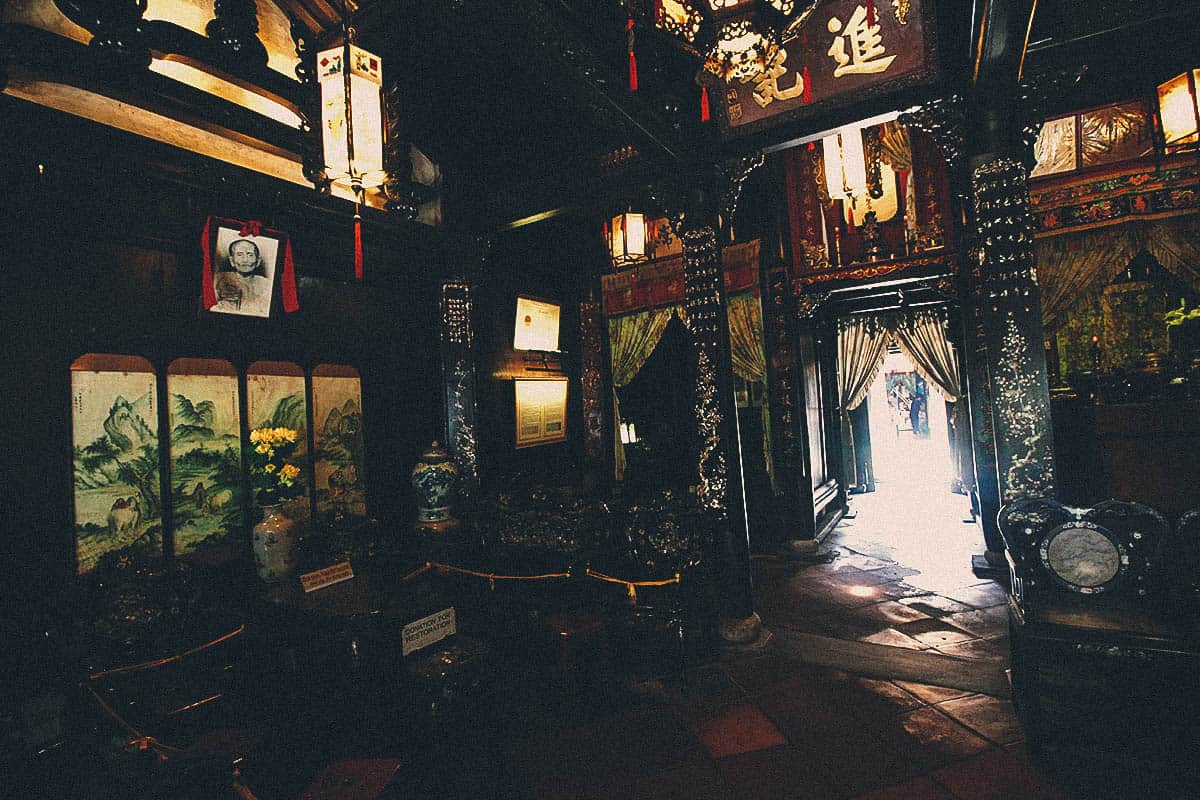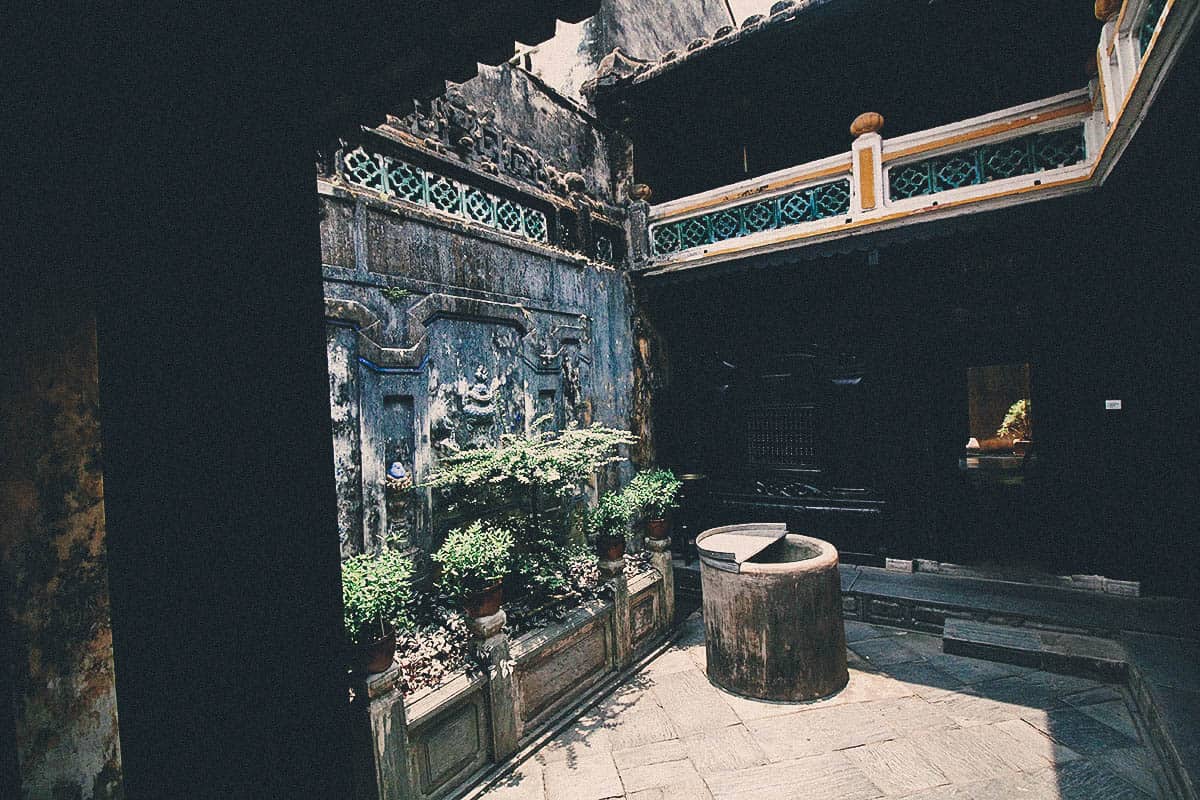 Japanese Covered Bridge
The Japanese Covered Bridge is one of the most prominent attractions in Hoi An Ancient Town. The town at one point was divided, with the Japanese settlement located across the bridge. It's a unique structure built by the Japanese and is the only known covered bridge with a Buddhist temple attached to one side.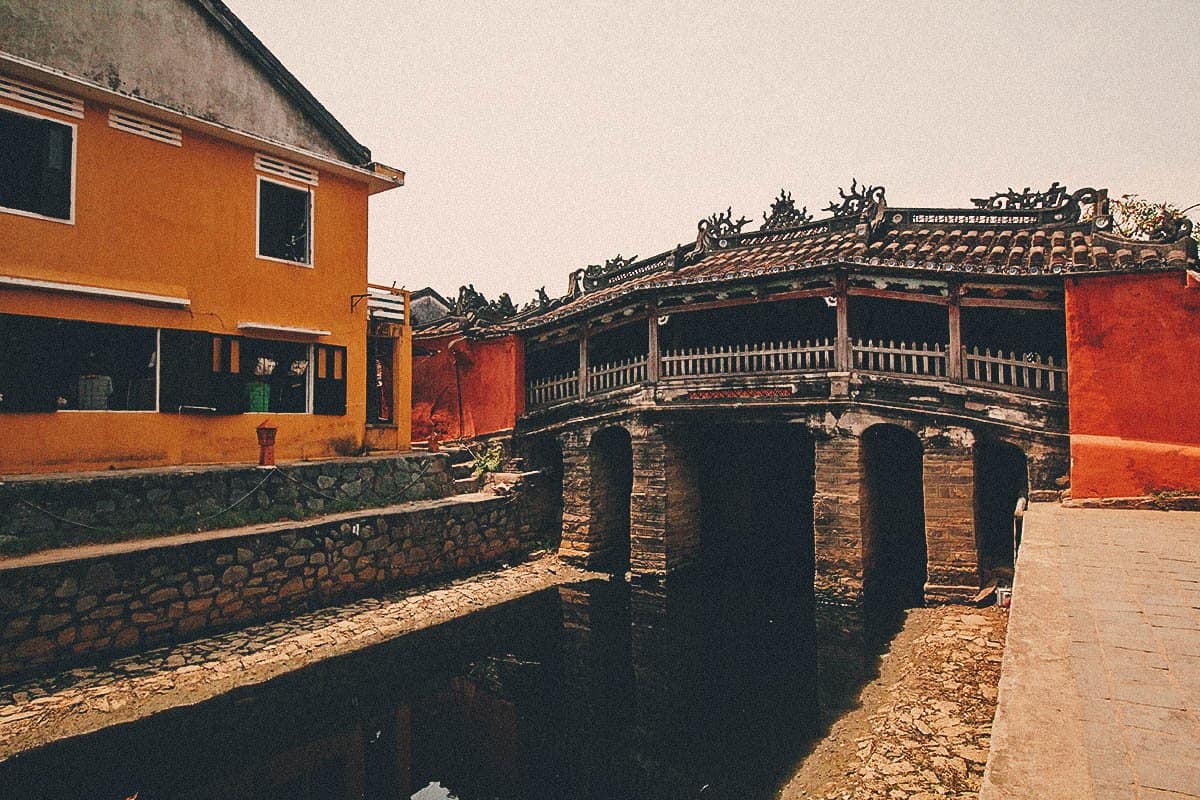 Inside the bridge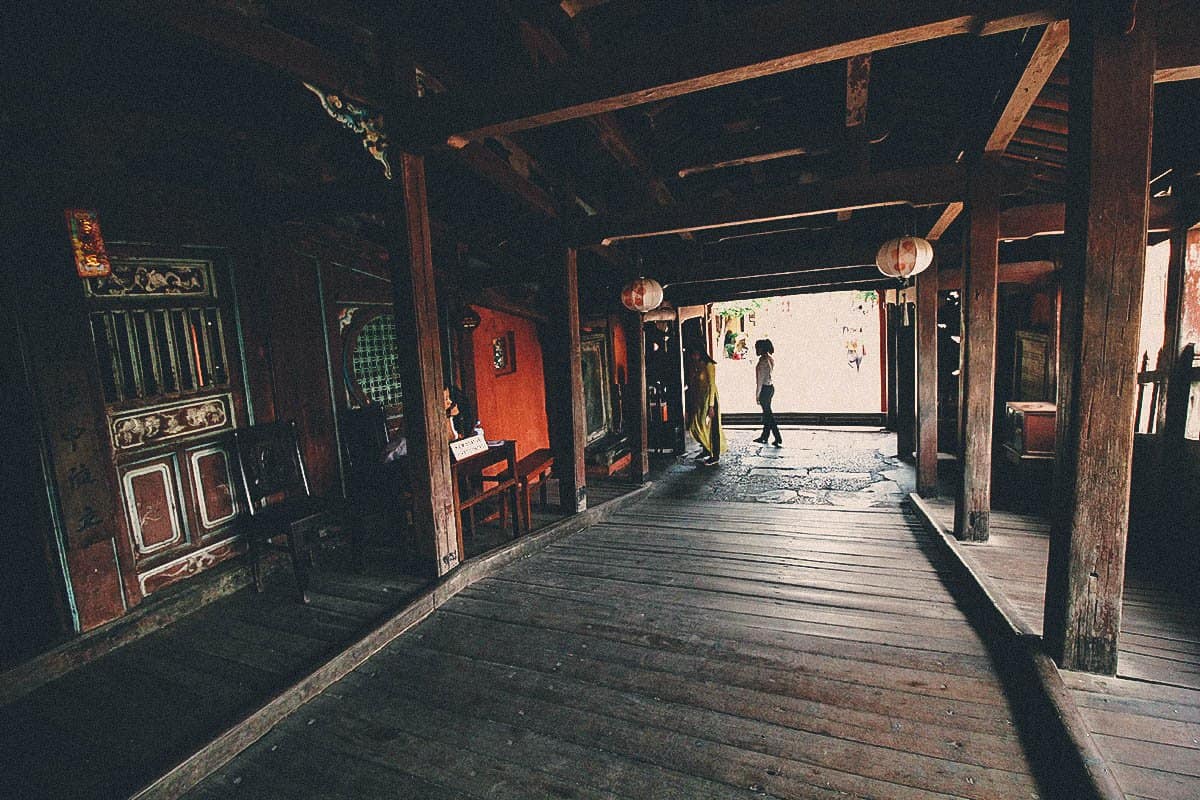 The Buddhist temple is accessible from inside the bridge.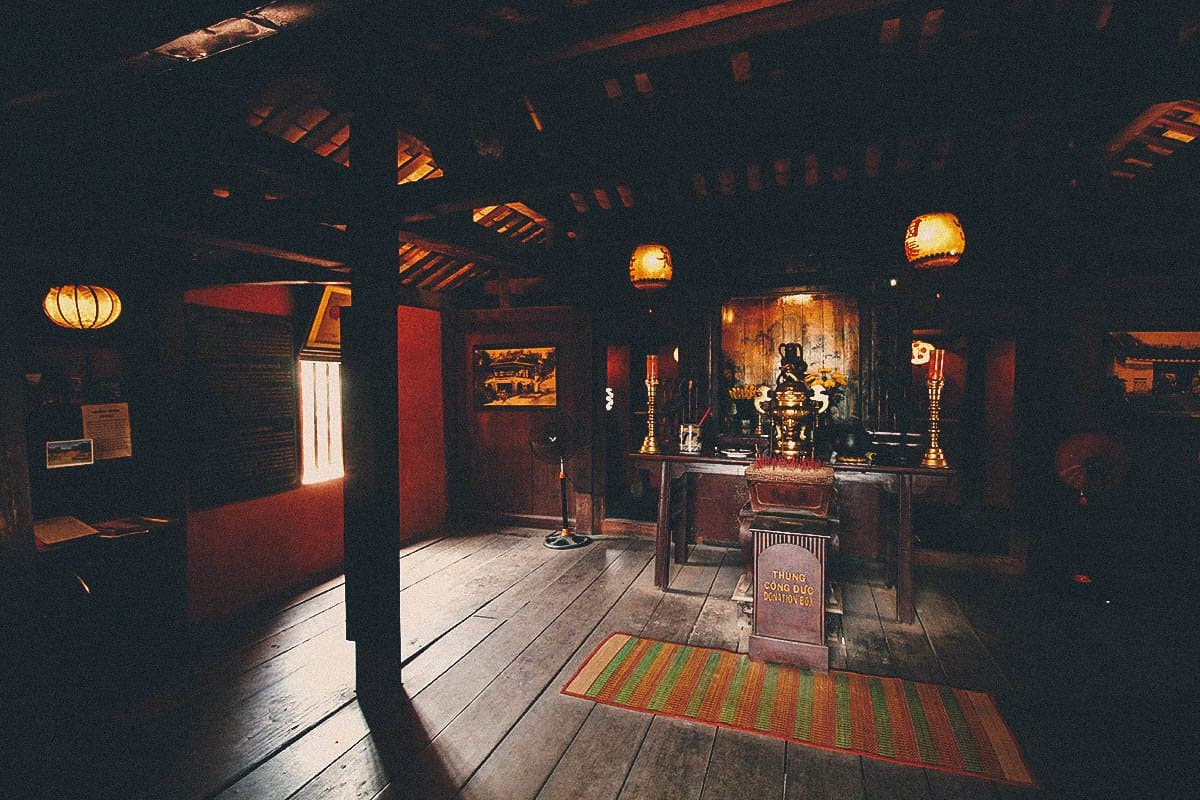 The view from inside the bridge. This inlet leads to the Thu Bon River.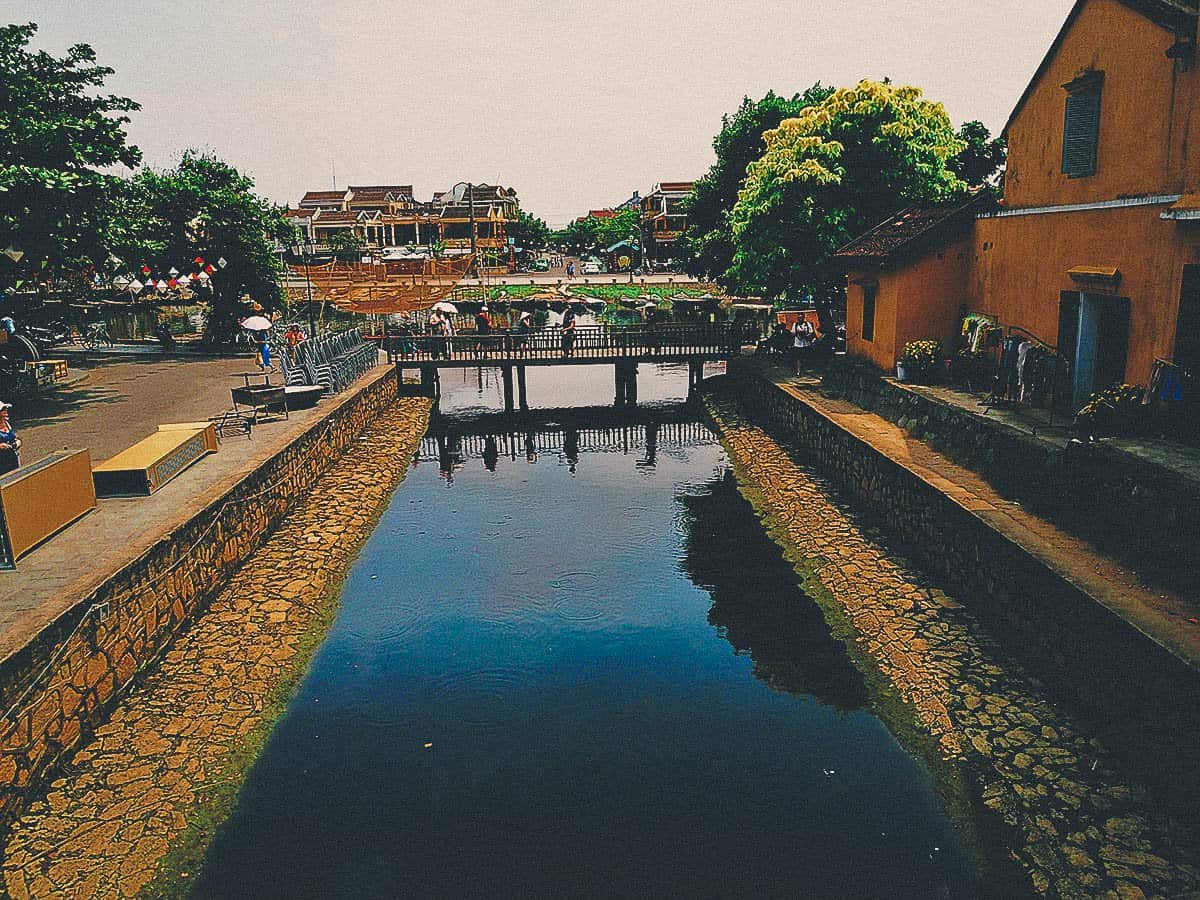 Phuoc Kien Assembly Hall
The Phuoc Kien Assembly Hall is also one of the most prominent attractions in Hoi An Ancient Town. It served as the assembly hall for the Fujian people, which was the largest Chinese ethnic group in Hoi An.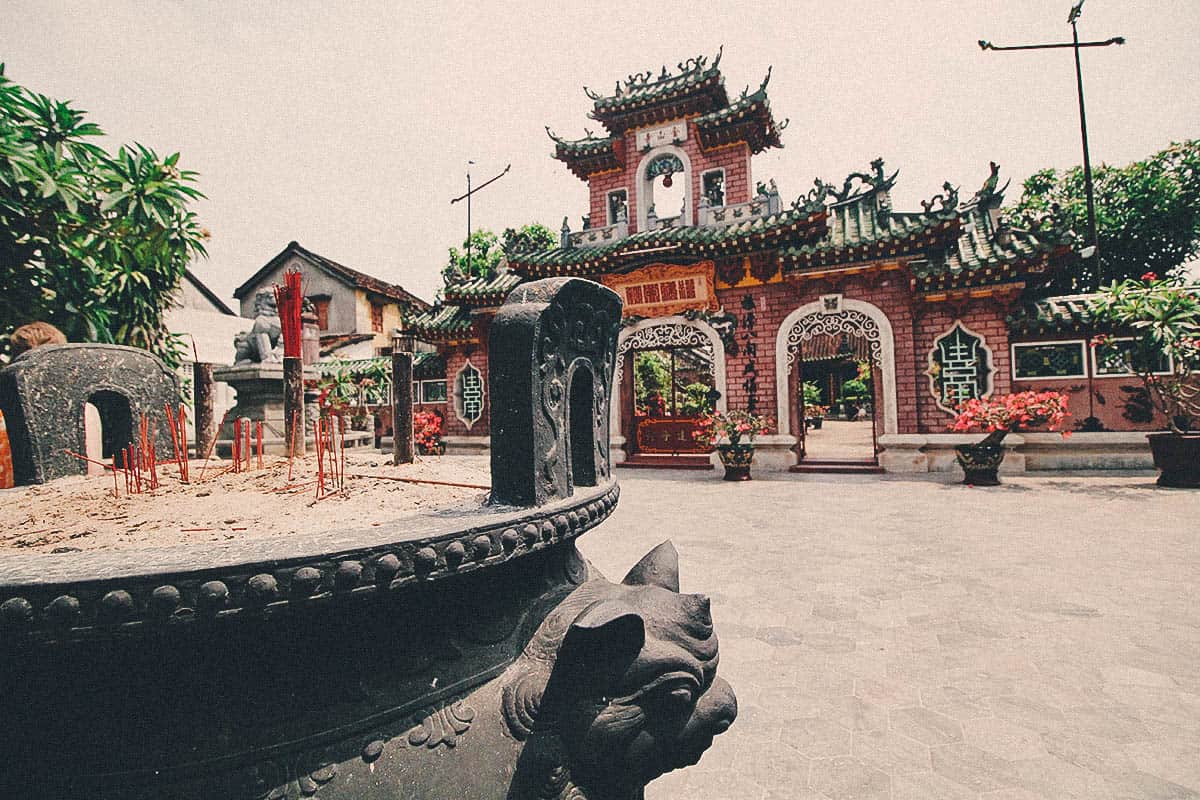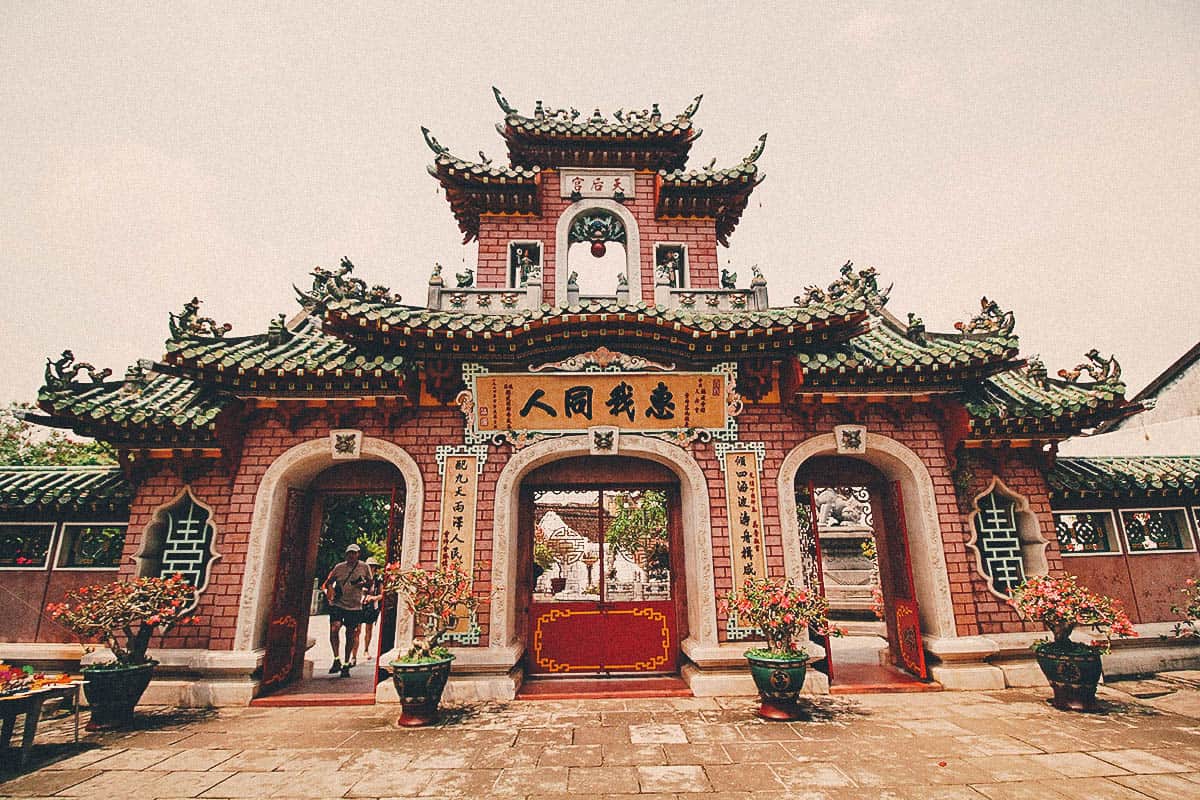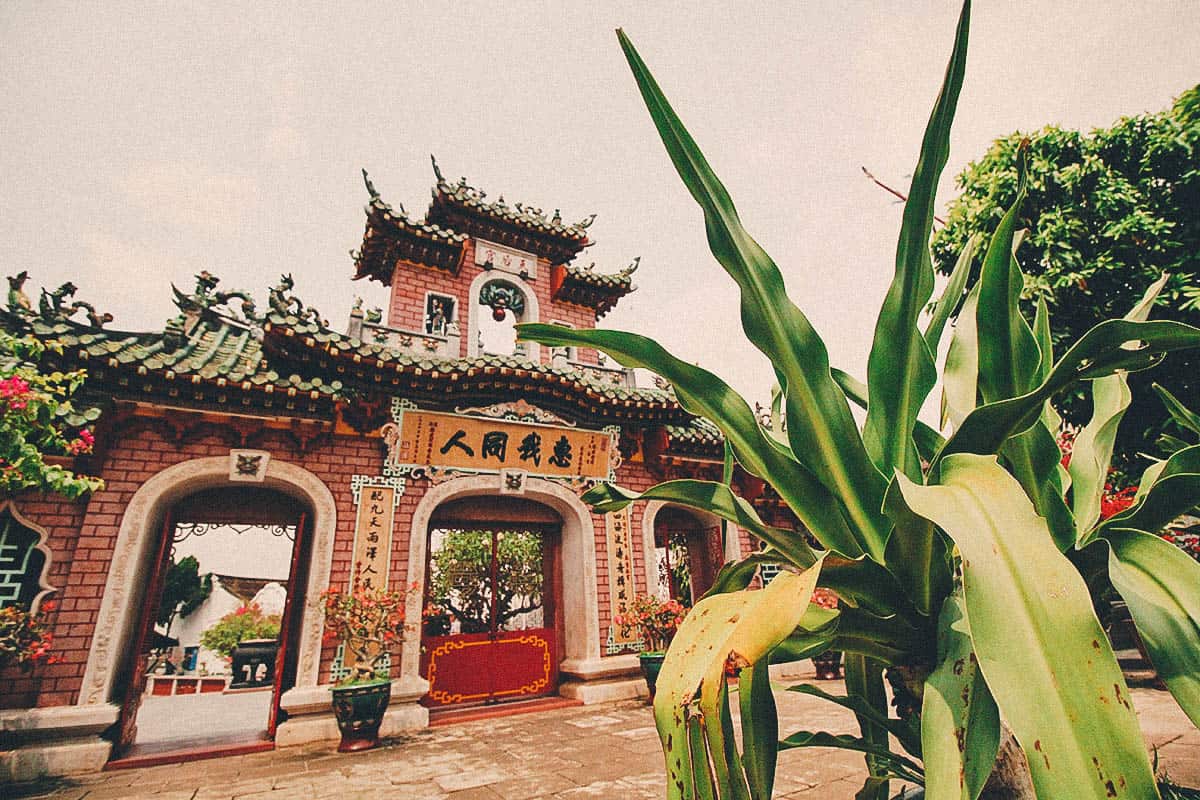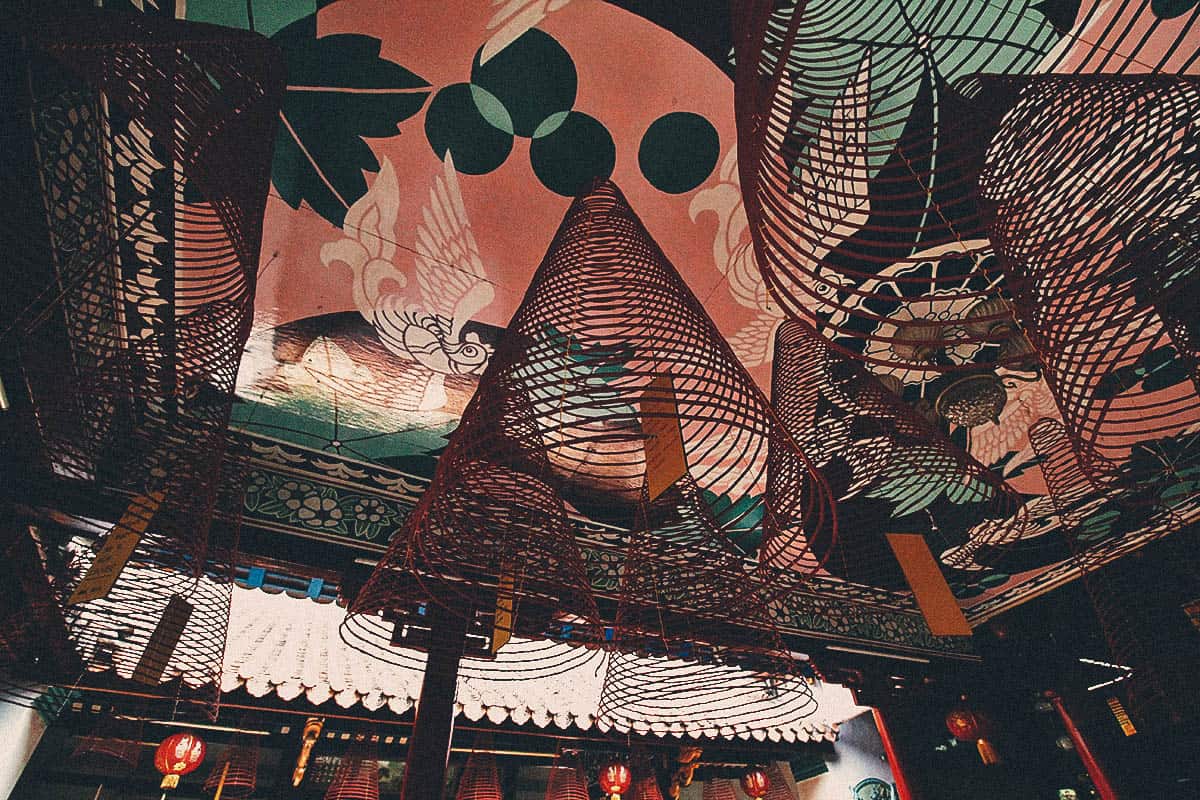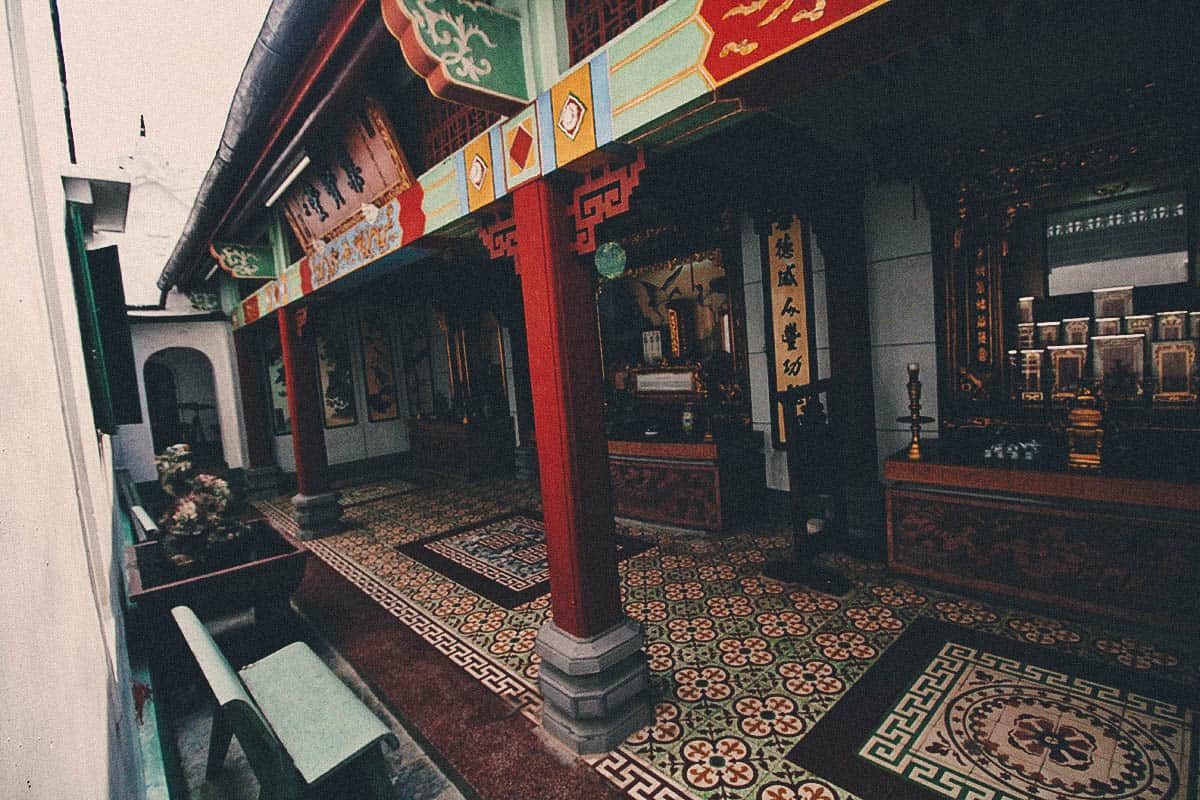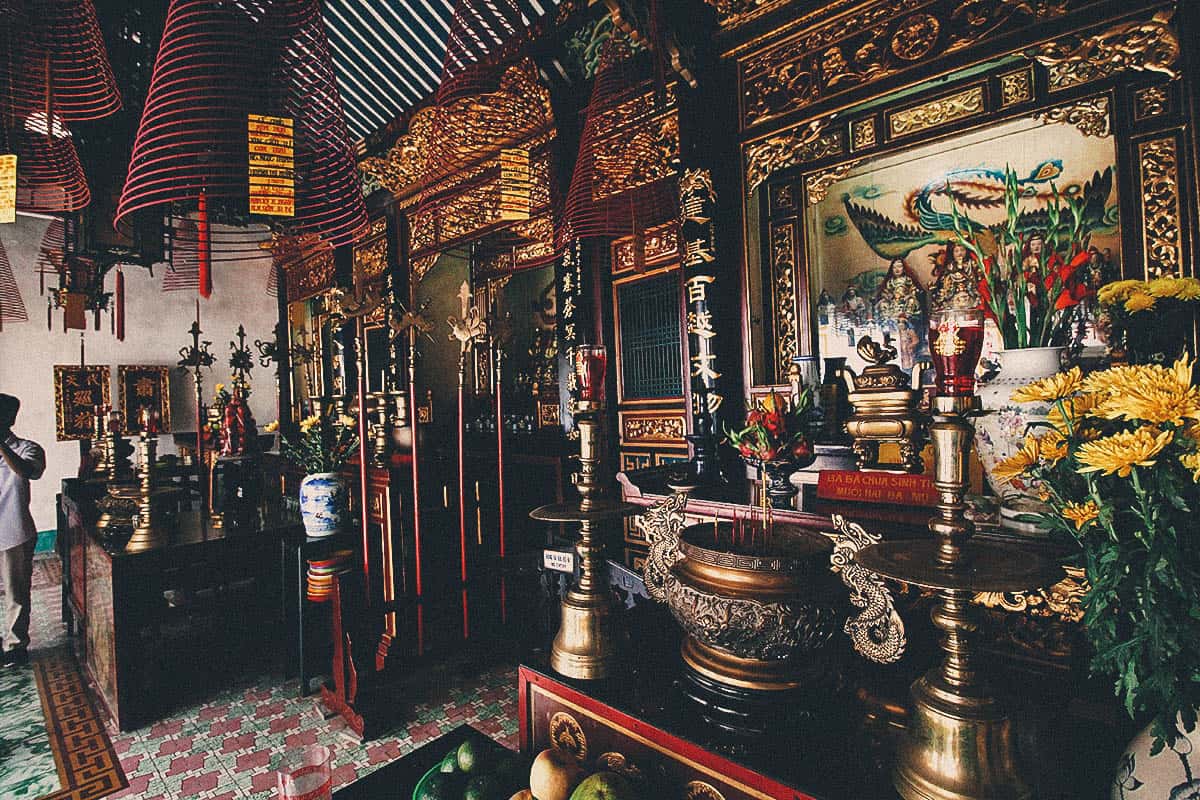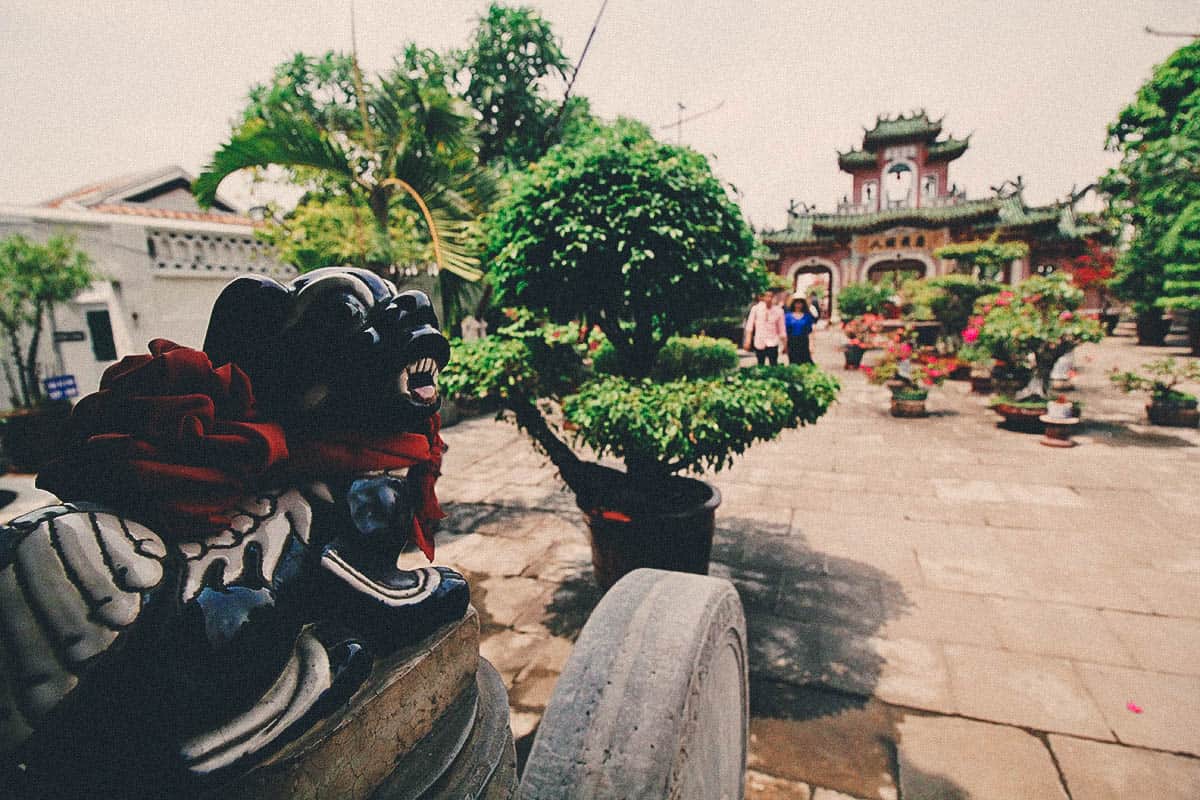 Central Market
In the heart of Hoi An is the Central Market. You don't need a ticket to go inside.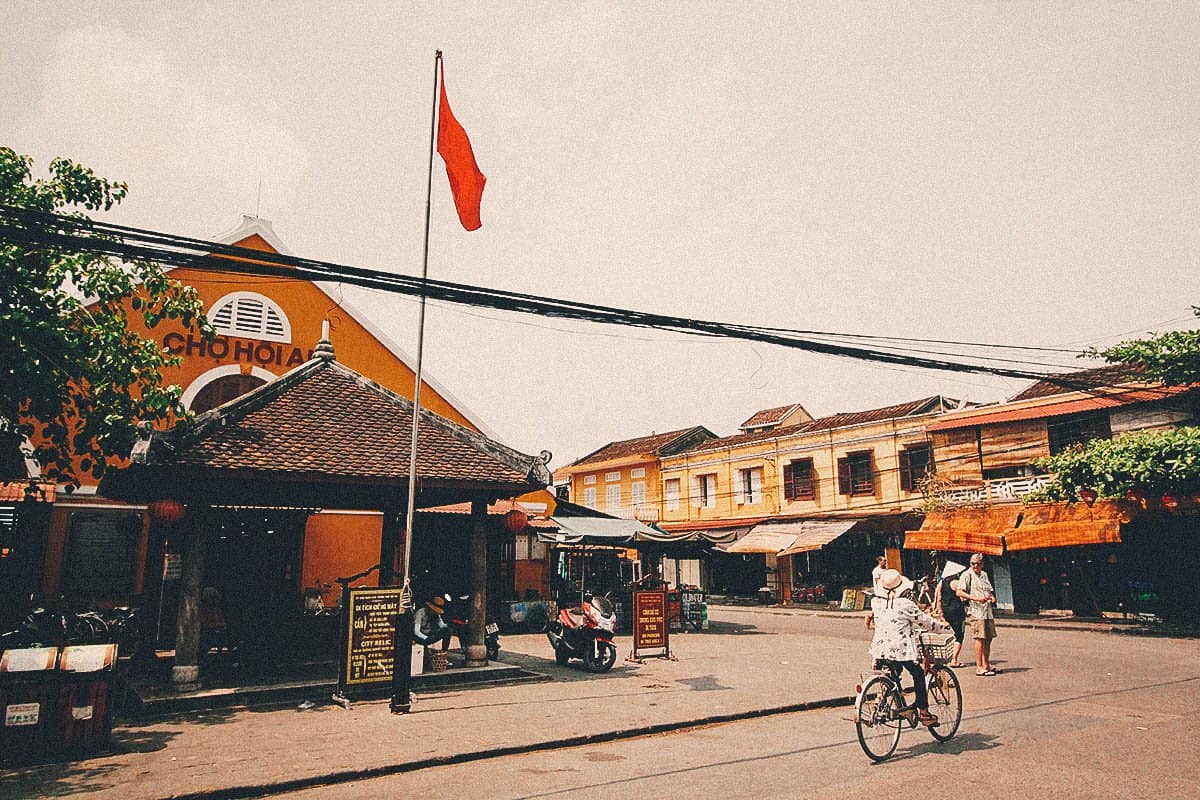 Delicious durian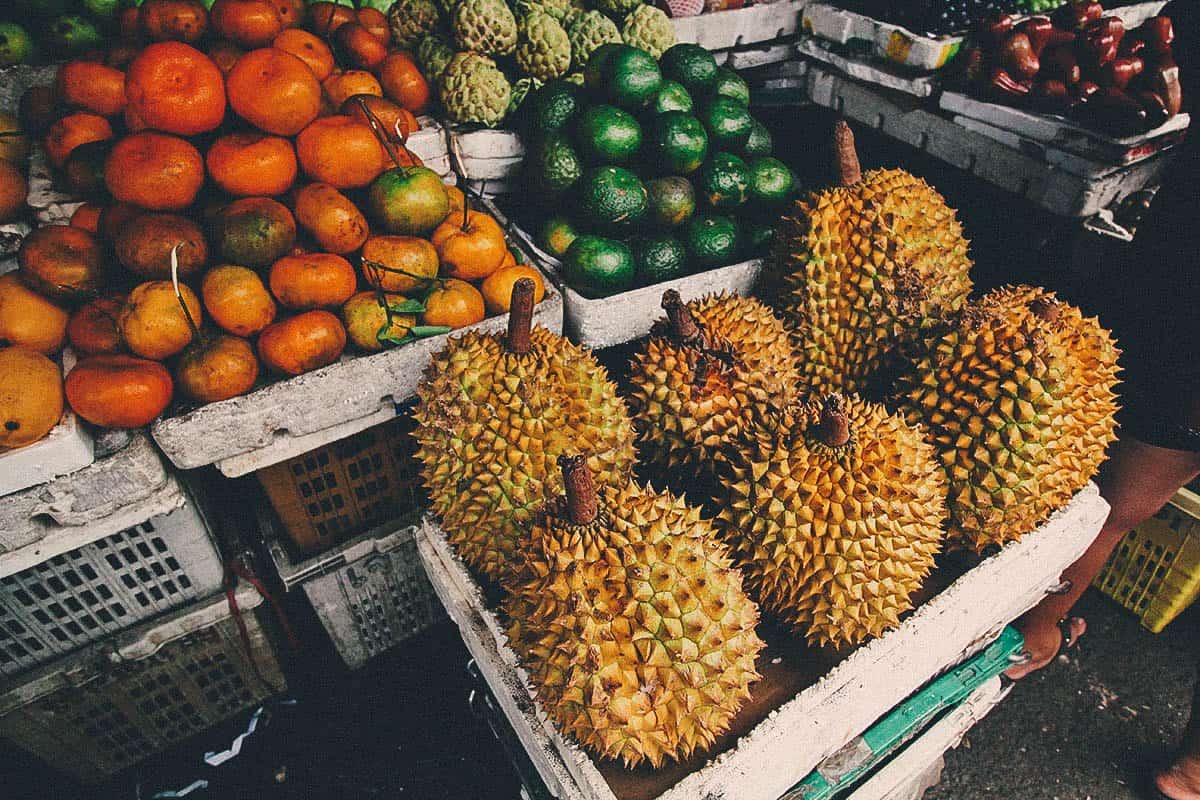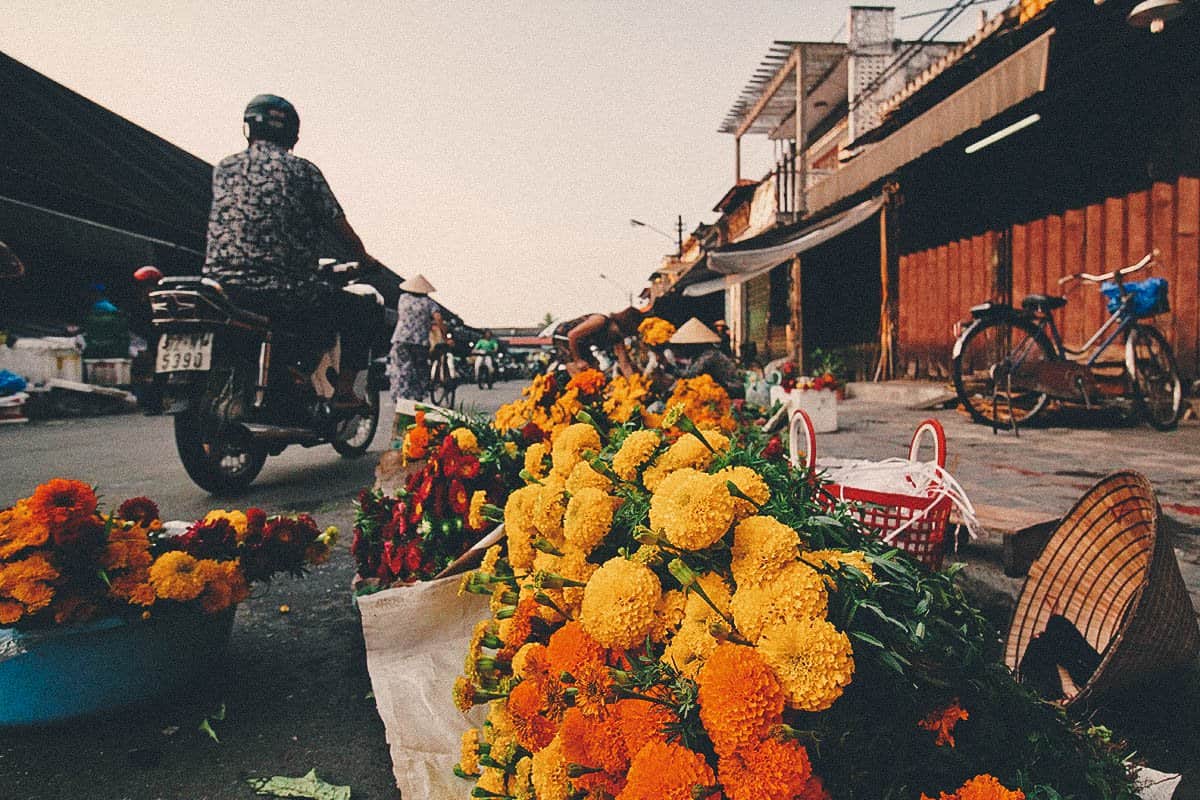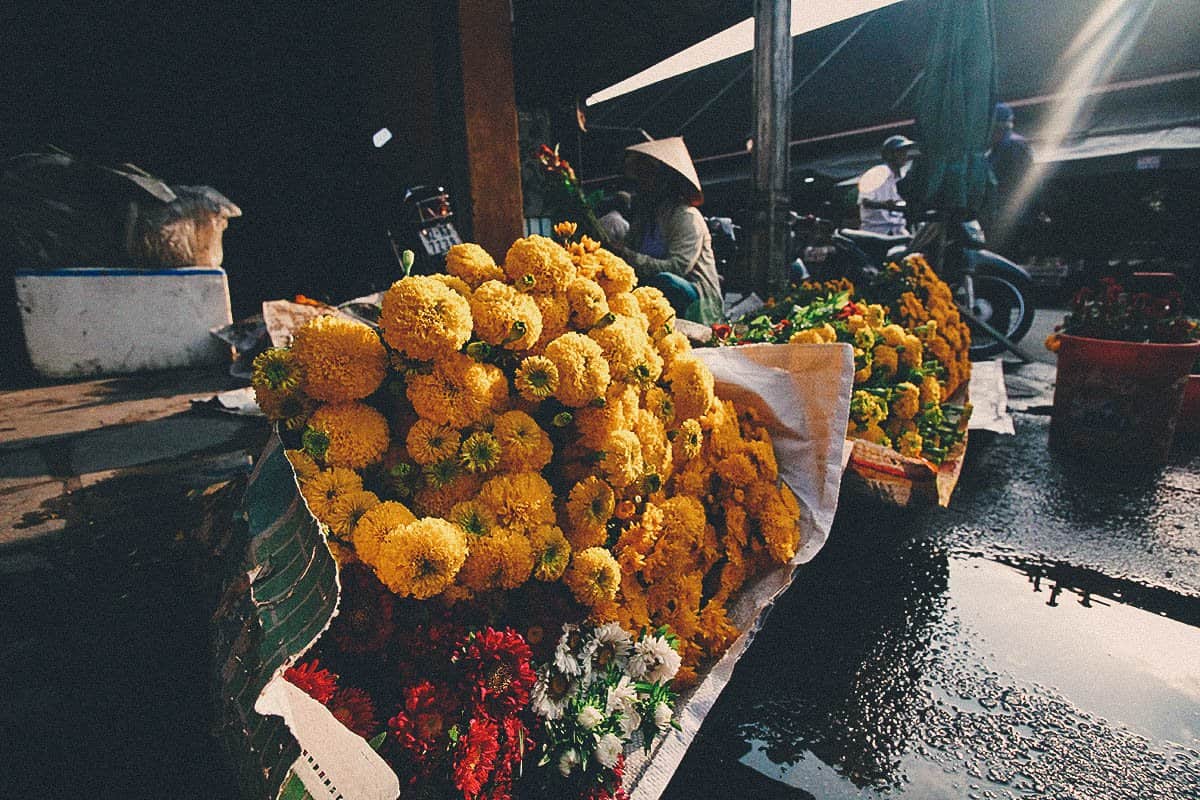 Inside the market are these many stalls offering Vietnamese food. We didn't try them but they seemed to be popular with both foreigners and locals alike.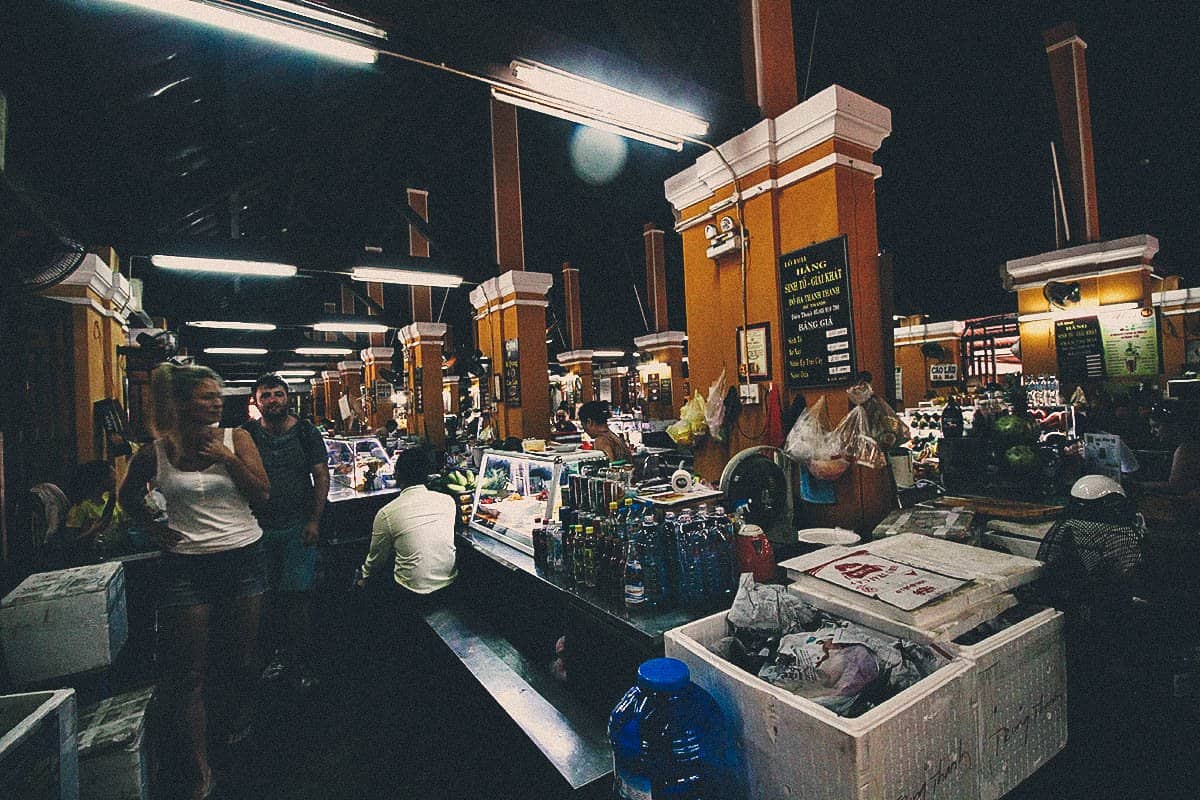 At the front of the market is this ancient well, approximately one of eighty in Hoi An.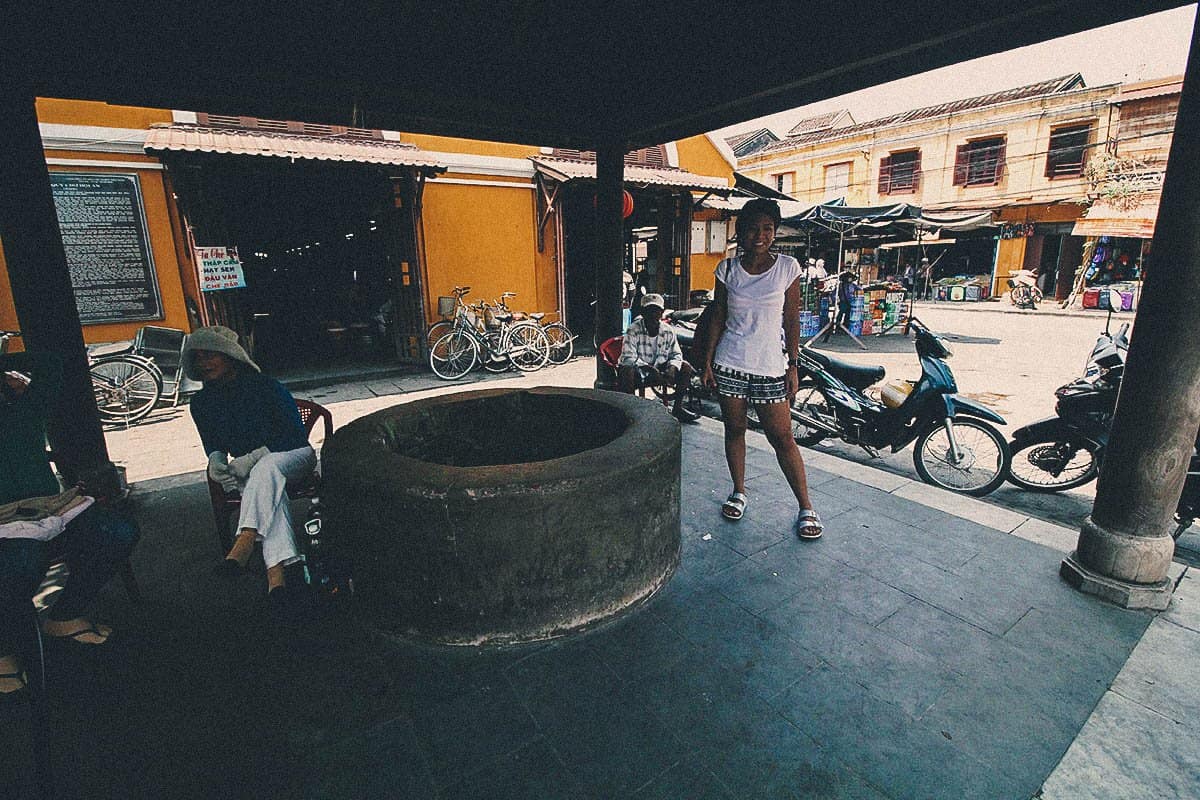 Hoi An at Night
As described at the top of this post, Hoi An Ancient Town is most magical at night. Drinking beers and watching sampans go by at one of the many restaurants overlooking the Thu Bon River is a great way to while away the time. We sat by the riverbanks and watched the sun go down before exploring the Ancient Town at night.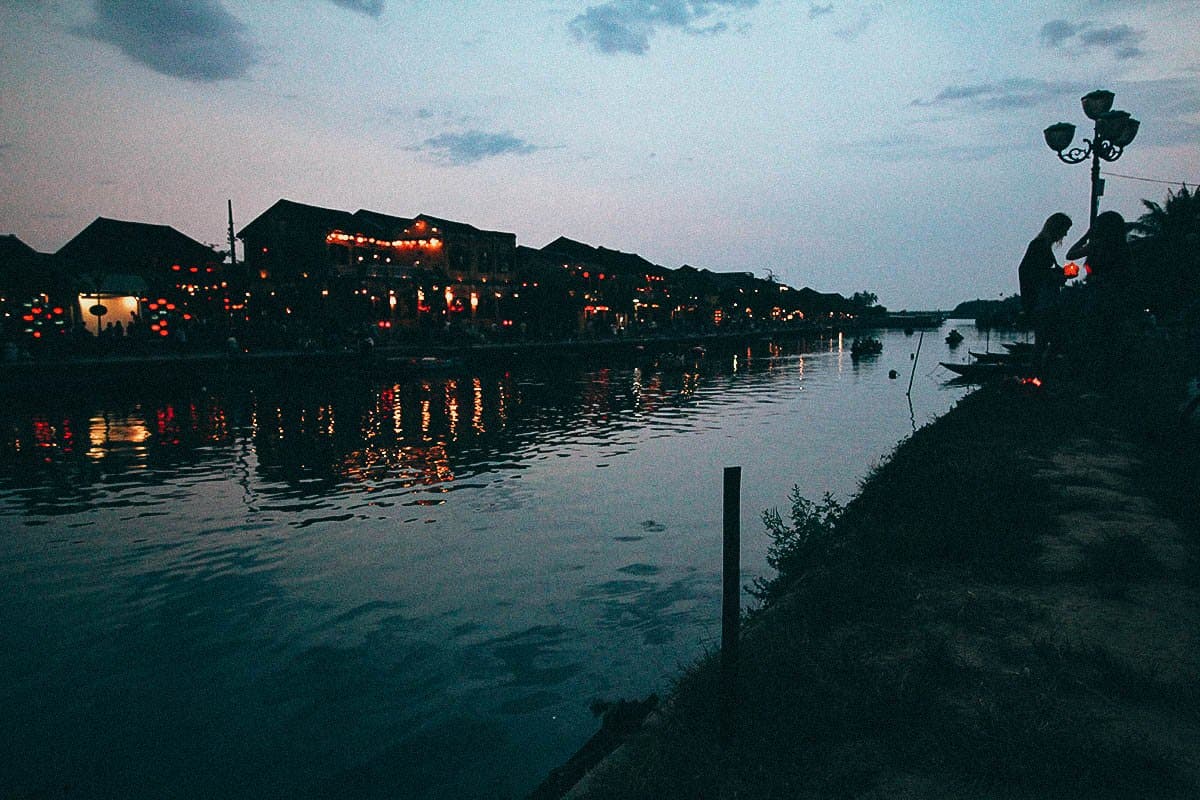 Many tourists would float candles along the river. I read that on the 14th day of every lunar month, the Full Moon Festival is held where you'll find hundreds of these candles on paper boats floating down the Thu Bon.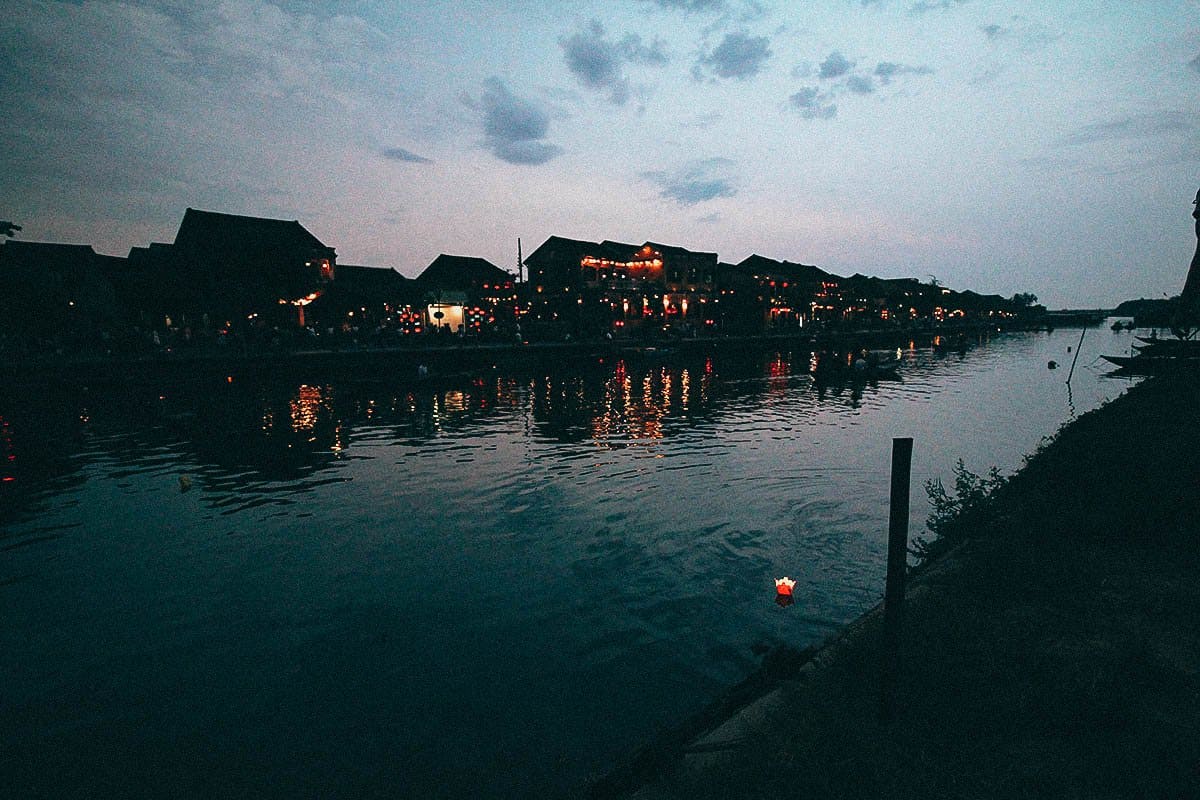 Even the bridge over the river gets lit up at night.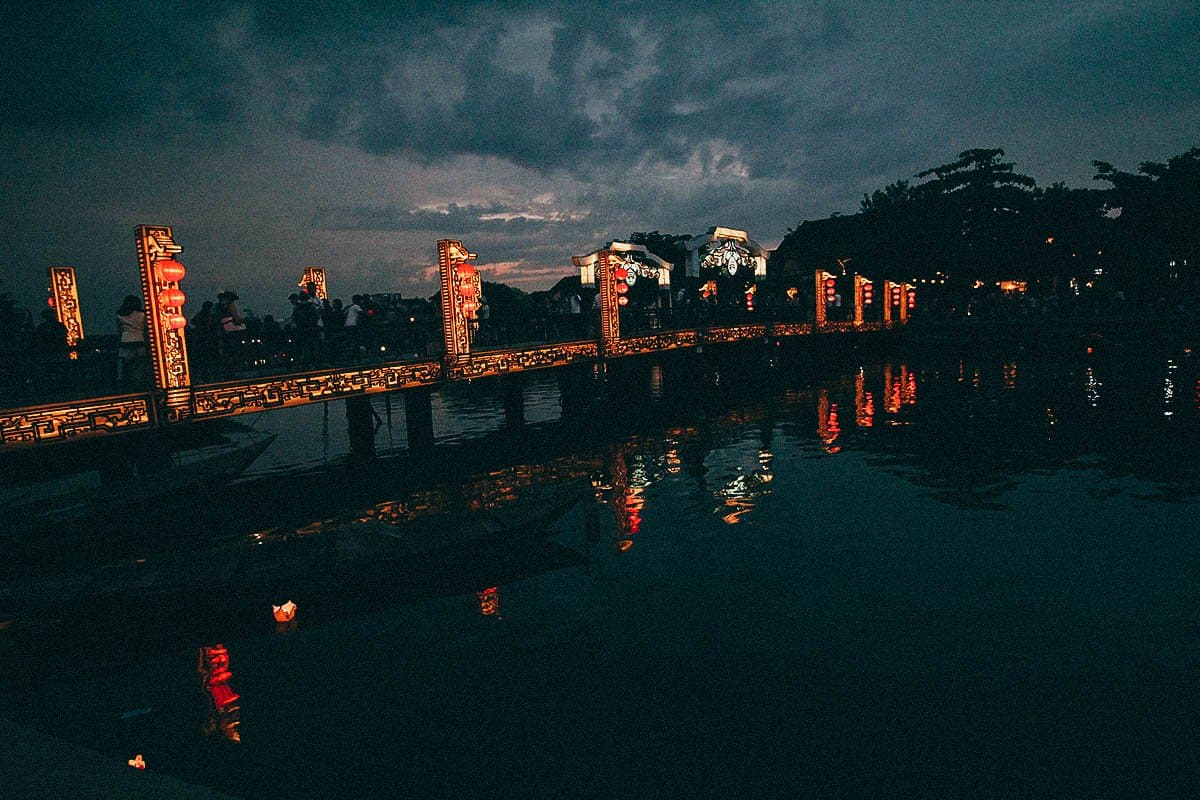 See what I mean by magical? The Ancient Town looks dream-like after dark.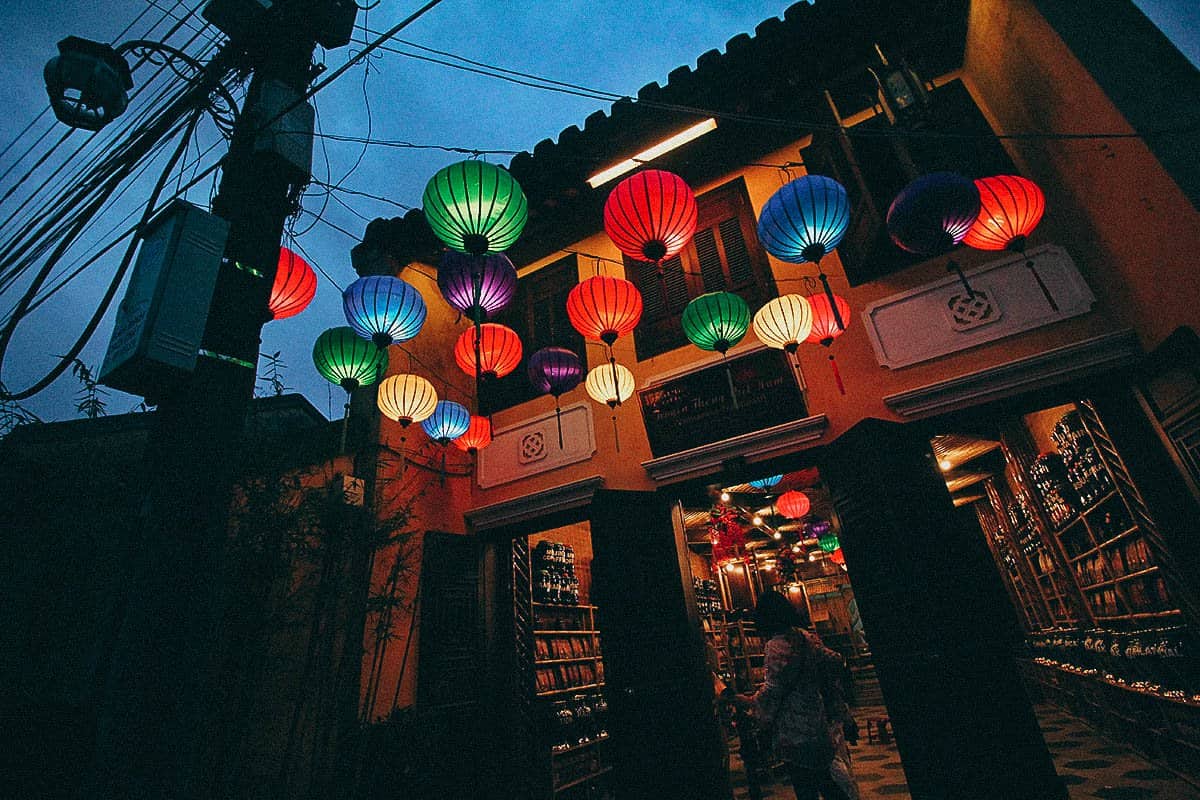 I don't know how and when this lantern tradition started but it looks incredible. Like I told my nephew, it's so pretty it almost doesn't seem real.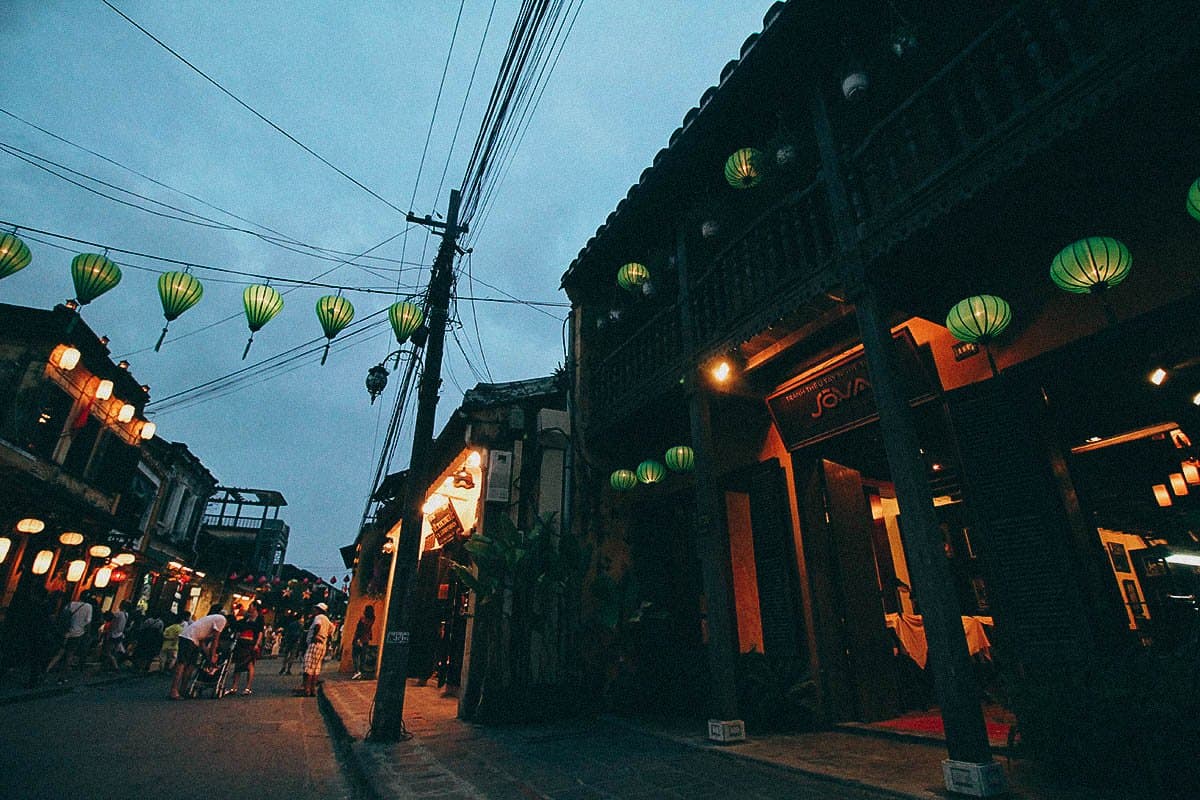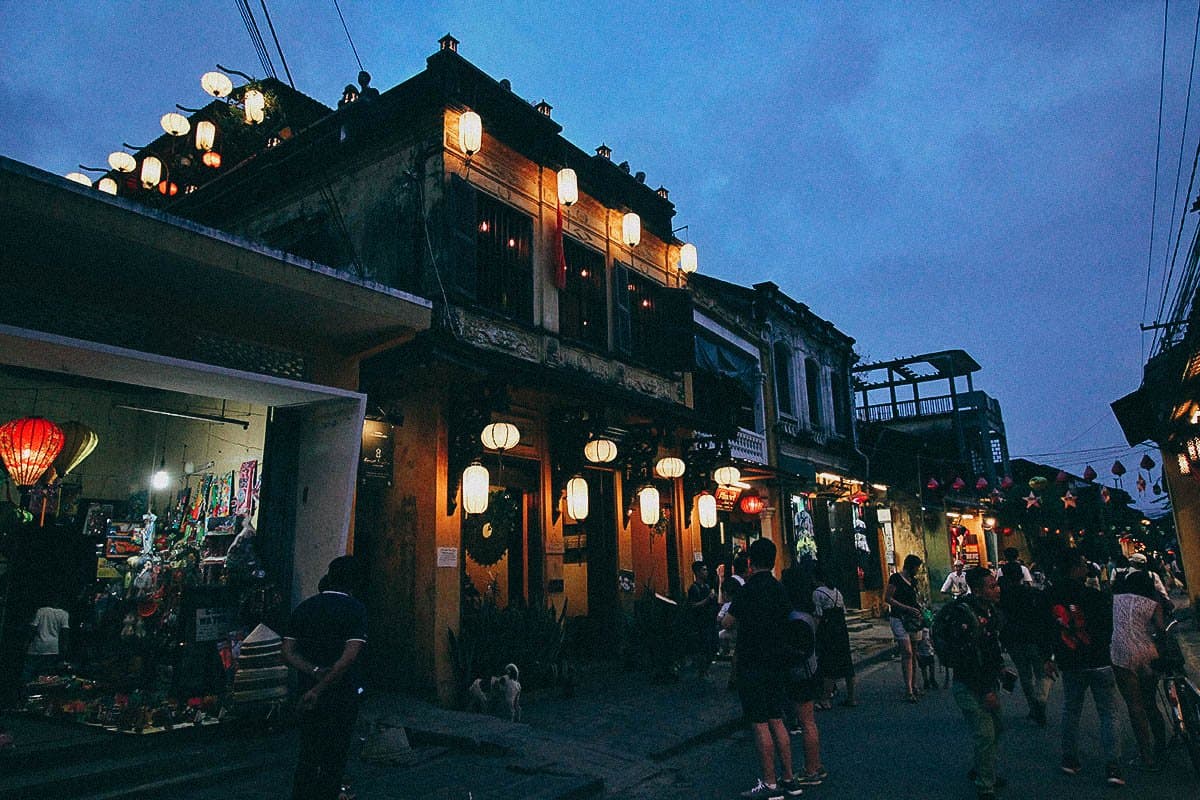 Lanterns of different shapes and colors everywhere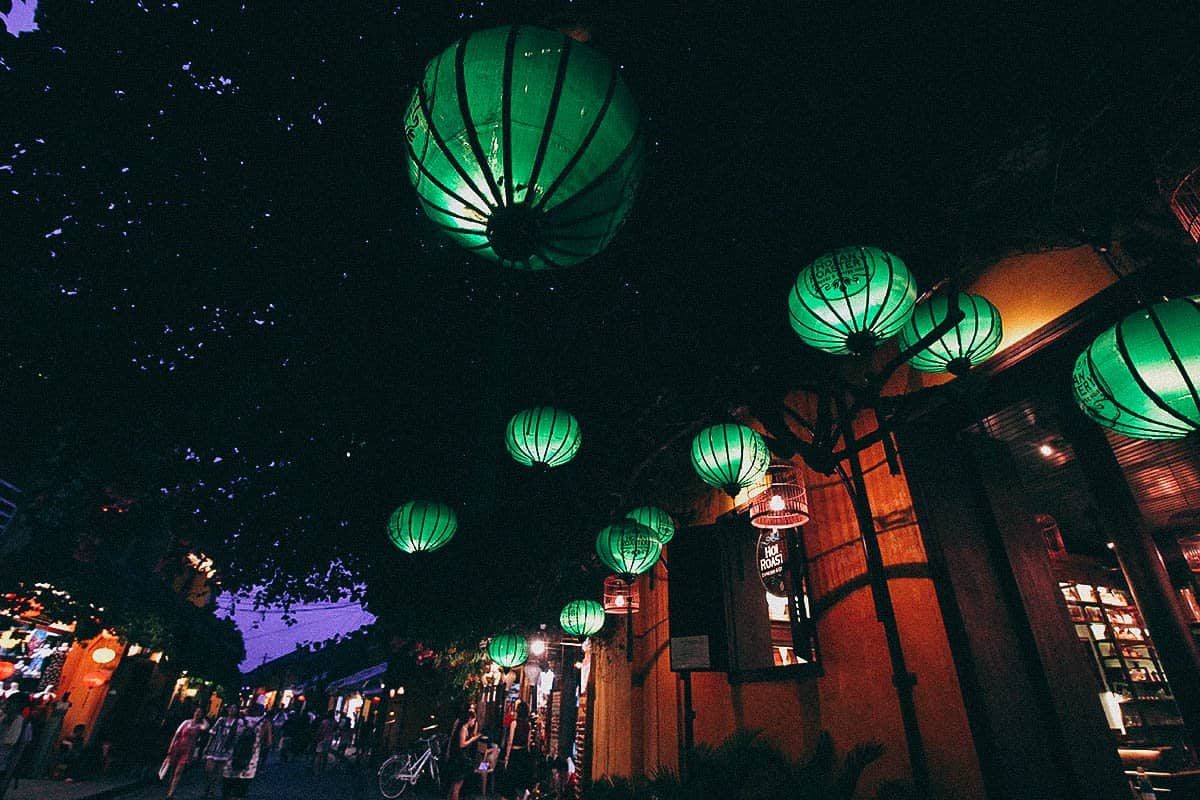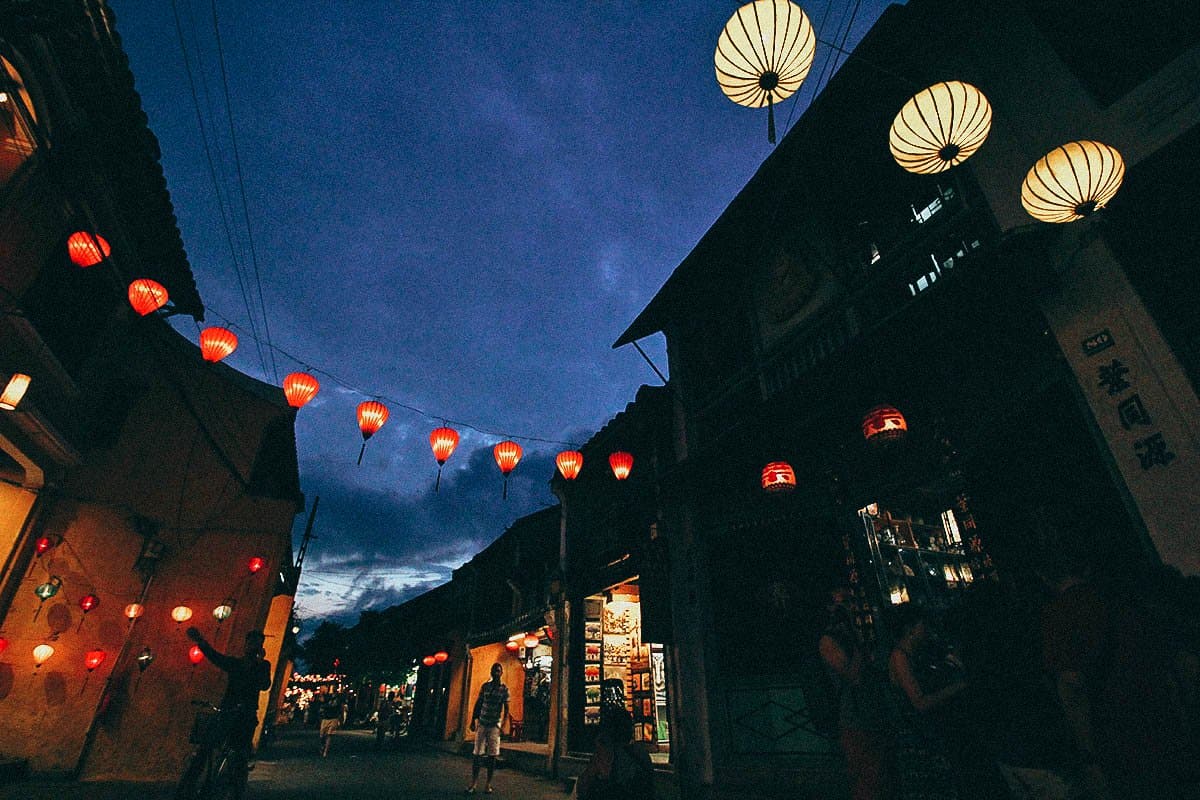 Have you seen that movie Big Fish directed by Tim Burton? In it was a magical scene where the townspeople of Spectre were having a lawn party with a constellation of lights strung up over their heads. That's exactly what Hoi An at night felt like.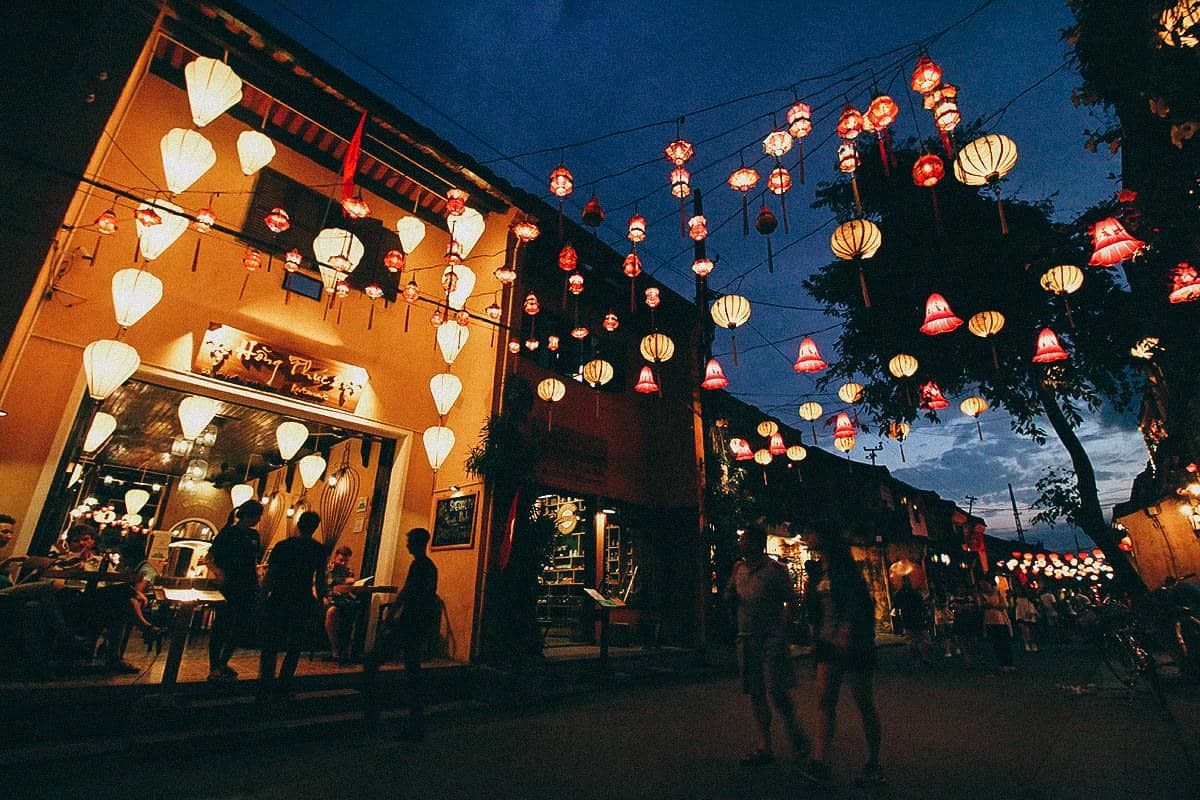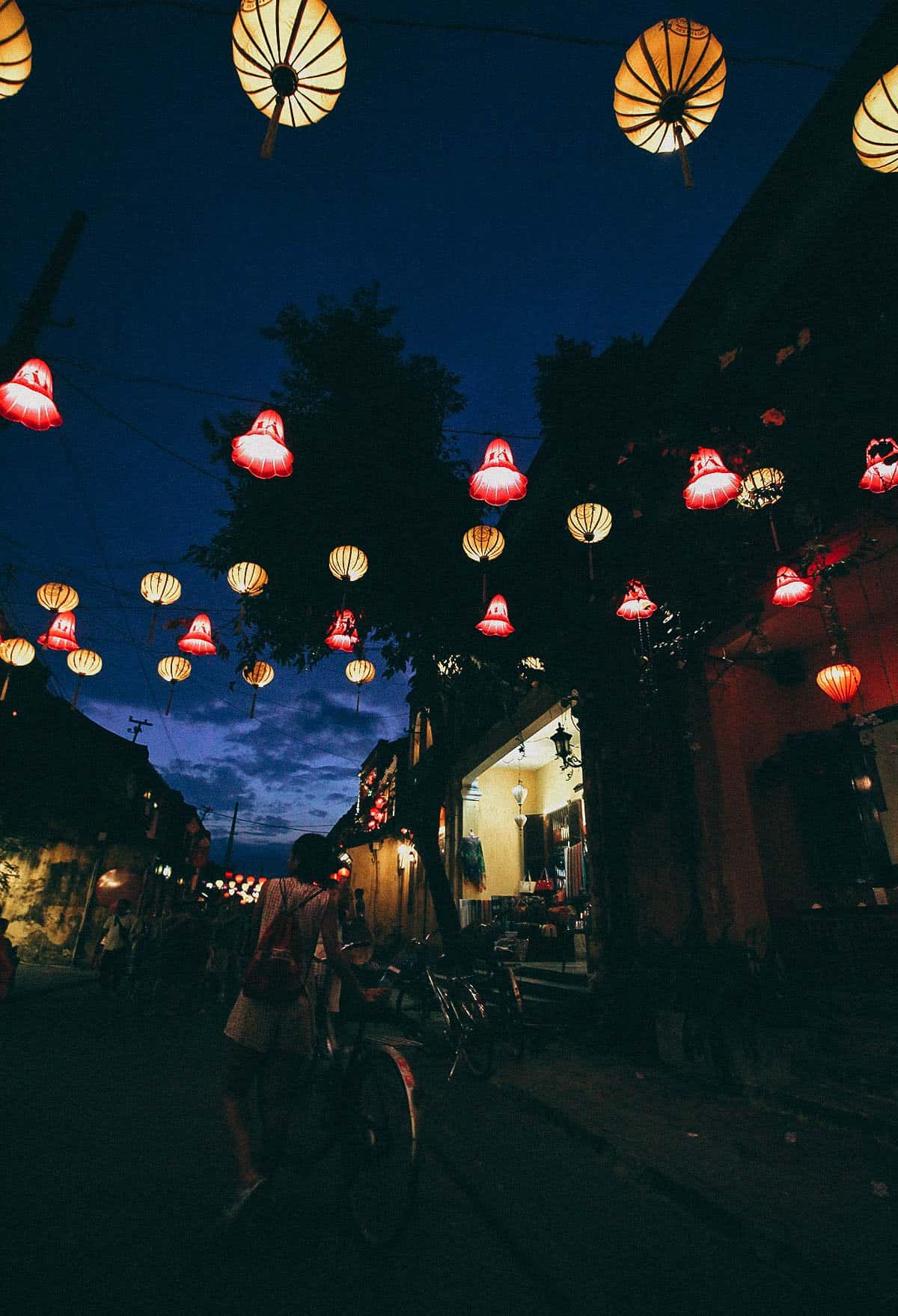 This was an ordinary night but I read the streets get even more lively during the previously mentioned Full Moon Festival.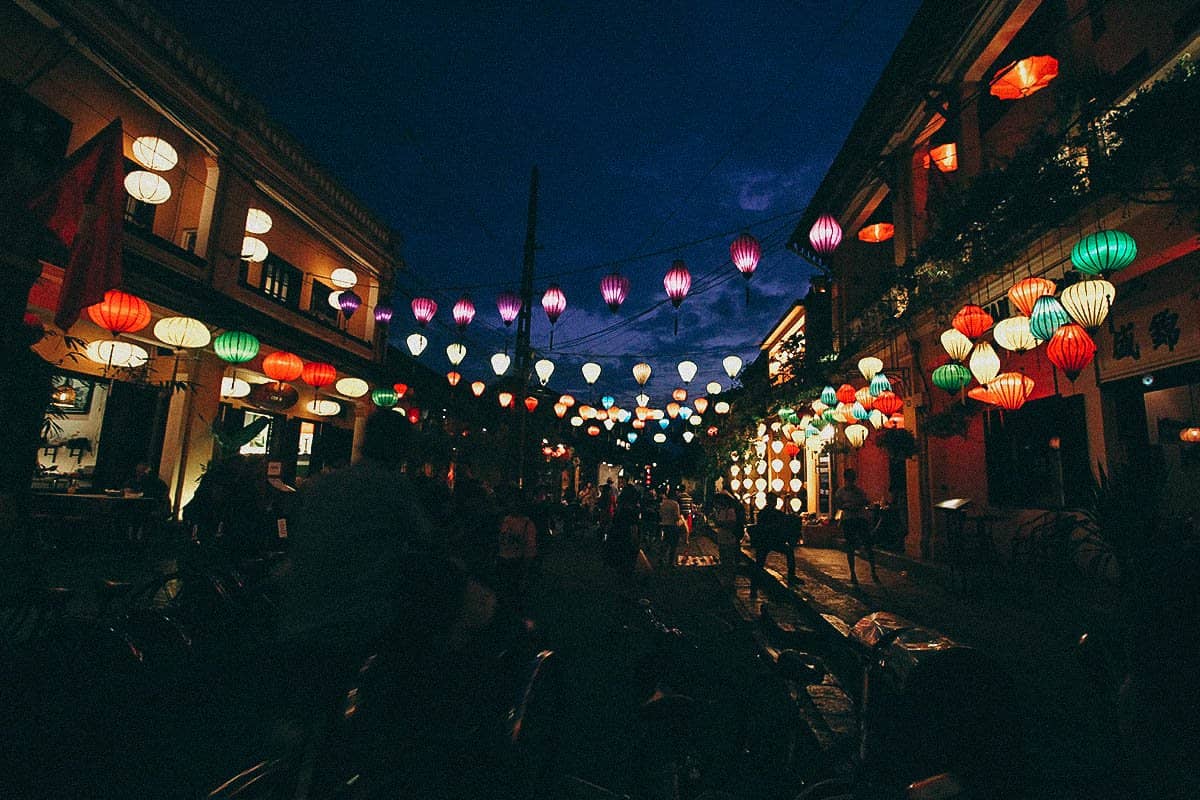 It does get pretty crowded at night so you'll need to weave your way through a steady flow of rickshaws and tourists.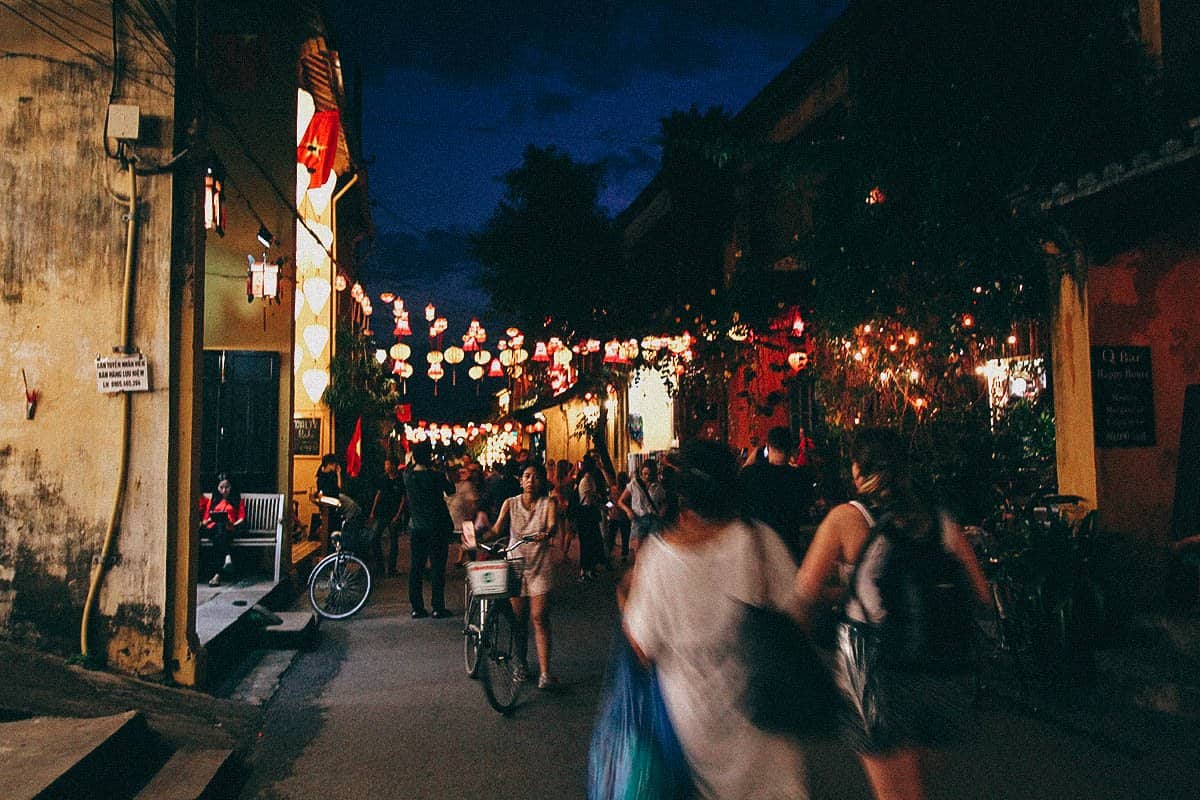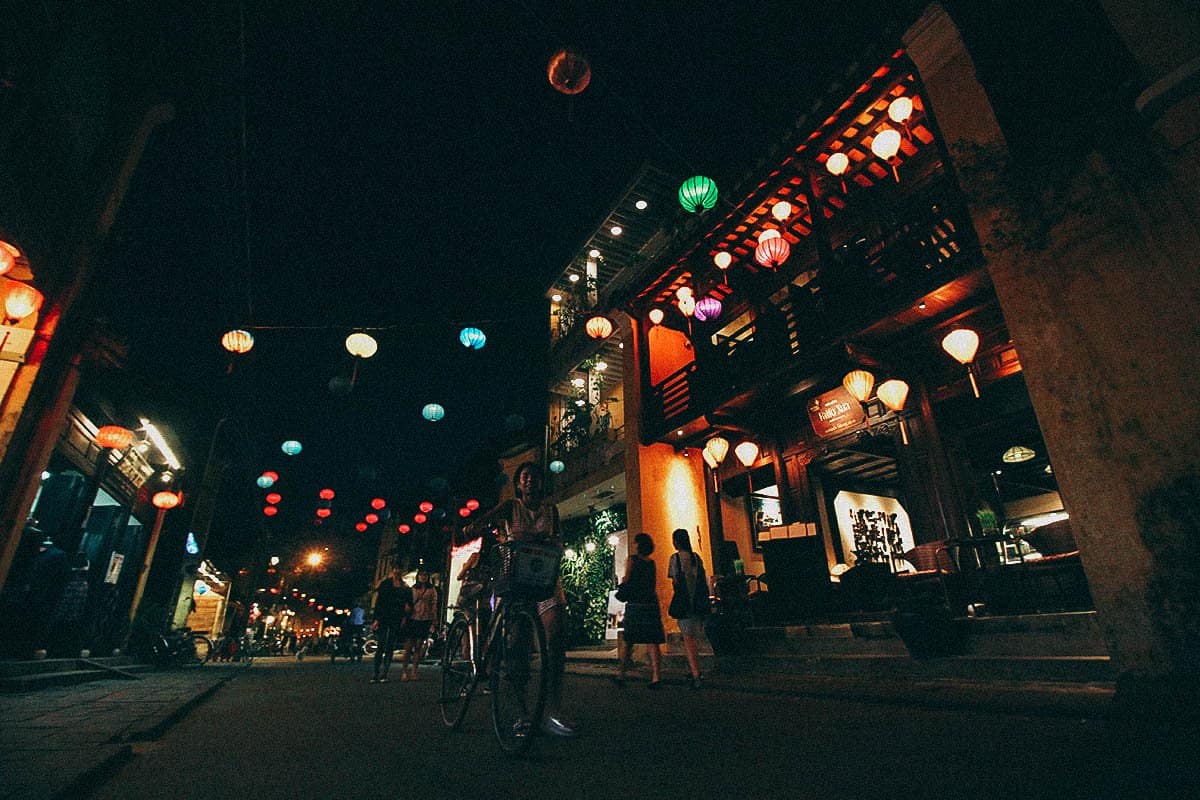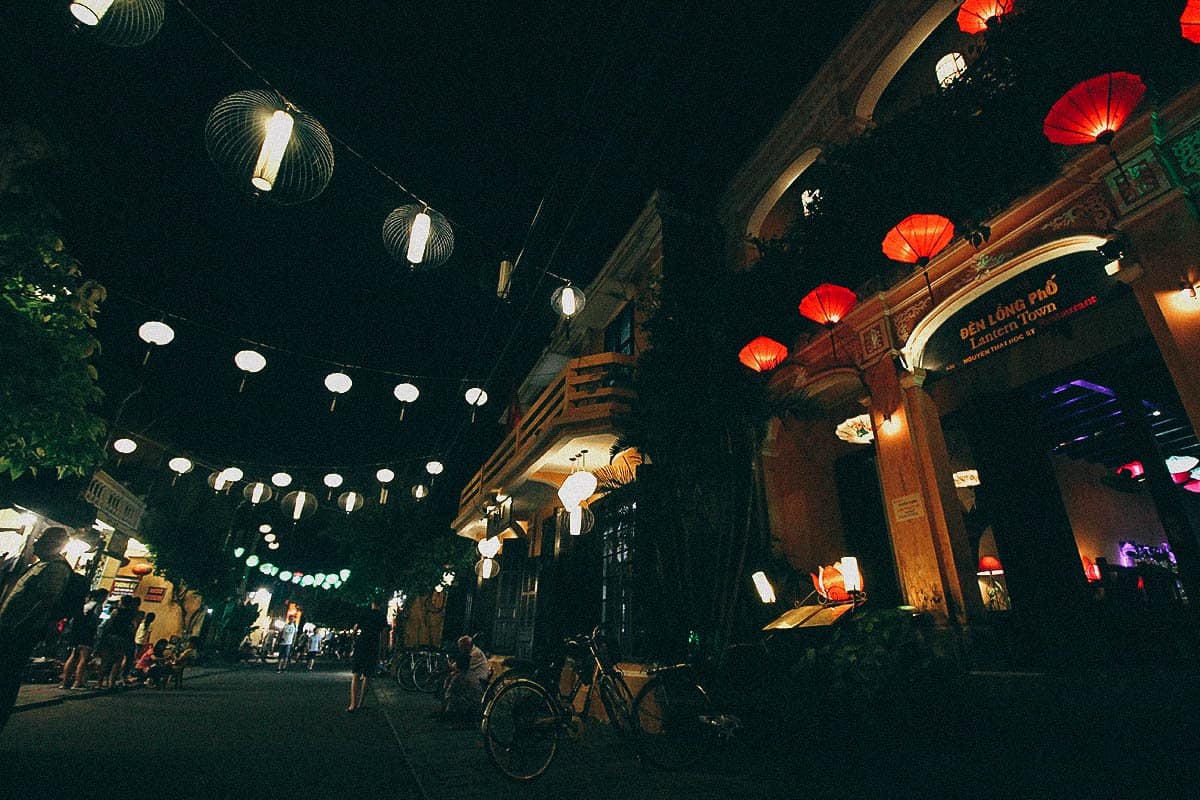 Hoi An at Sunrise
Now that I had experienced the Ancient Town at its liveliest, I wanted to see what it was like at sunrise with hardly any people around. At this early hour, it was just me, the occasional bicycle, and this dude in underpants walking around town like a boss. 😆 Good Morning Vietnam!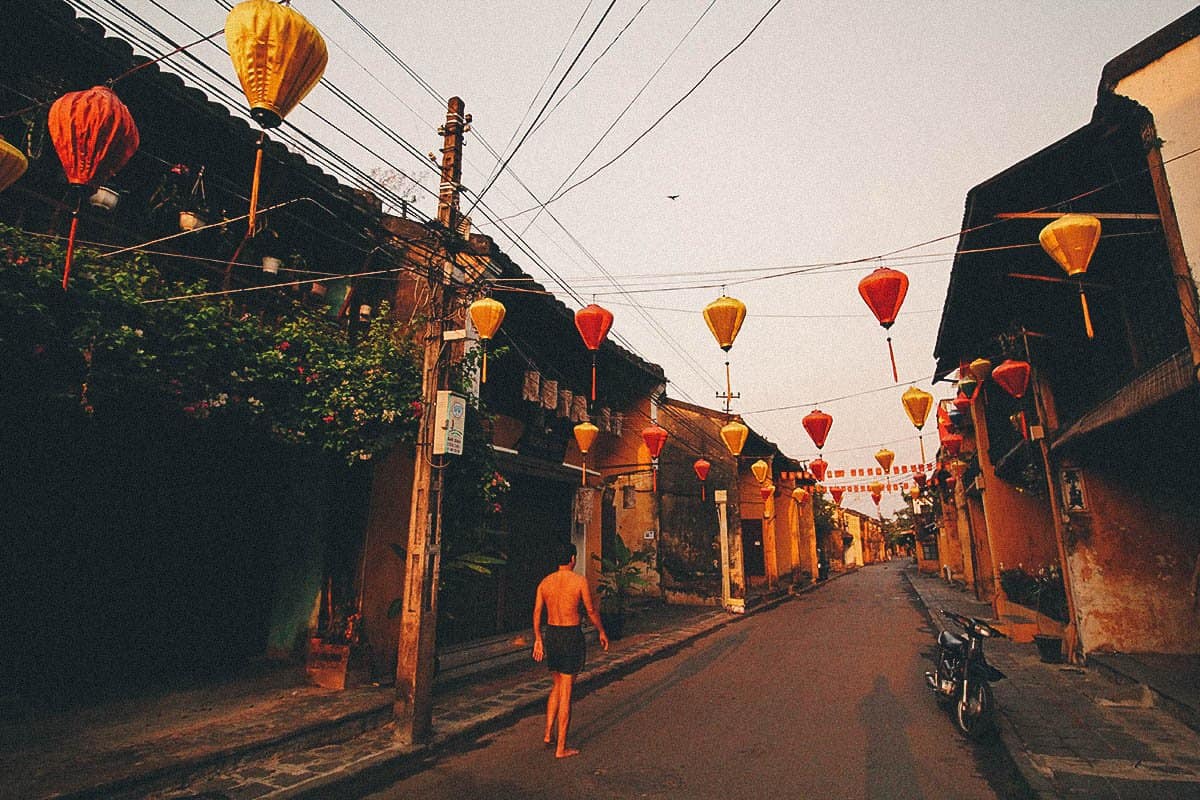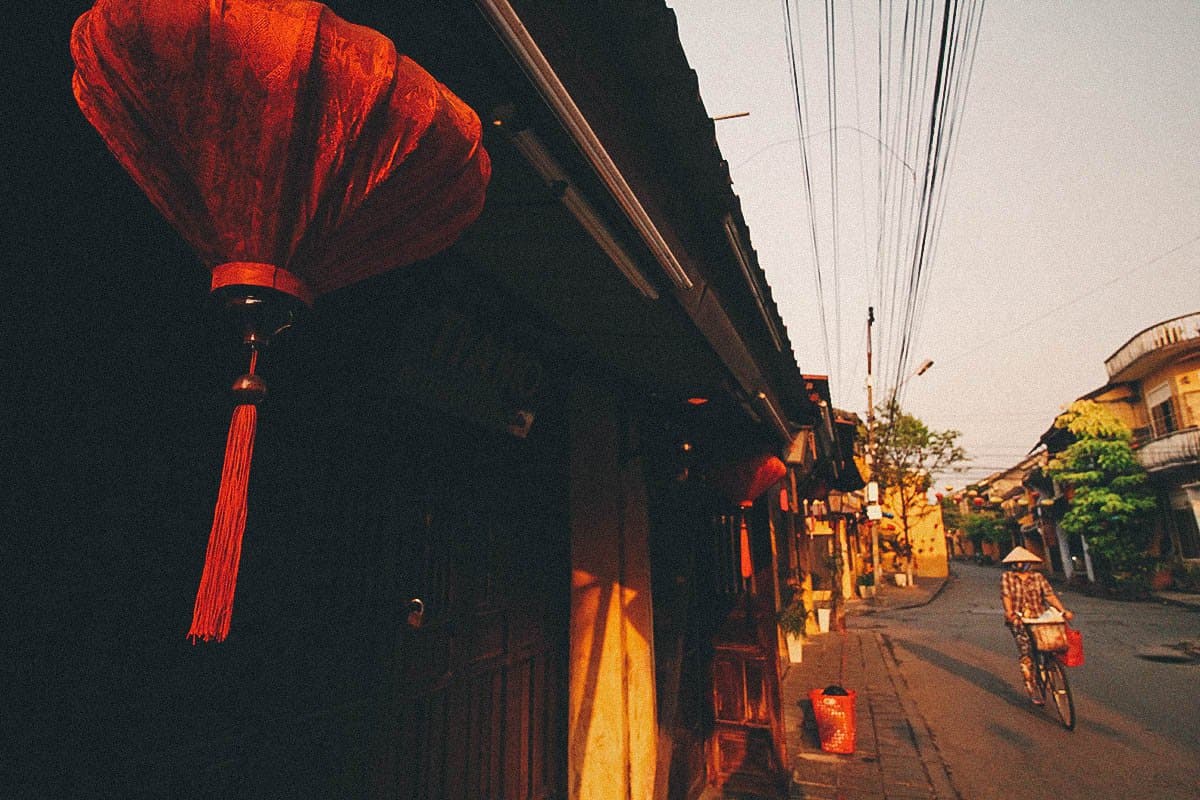 Bathed in a different light, the Ancient Town looked just as picturesque at sunrise.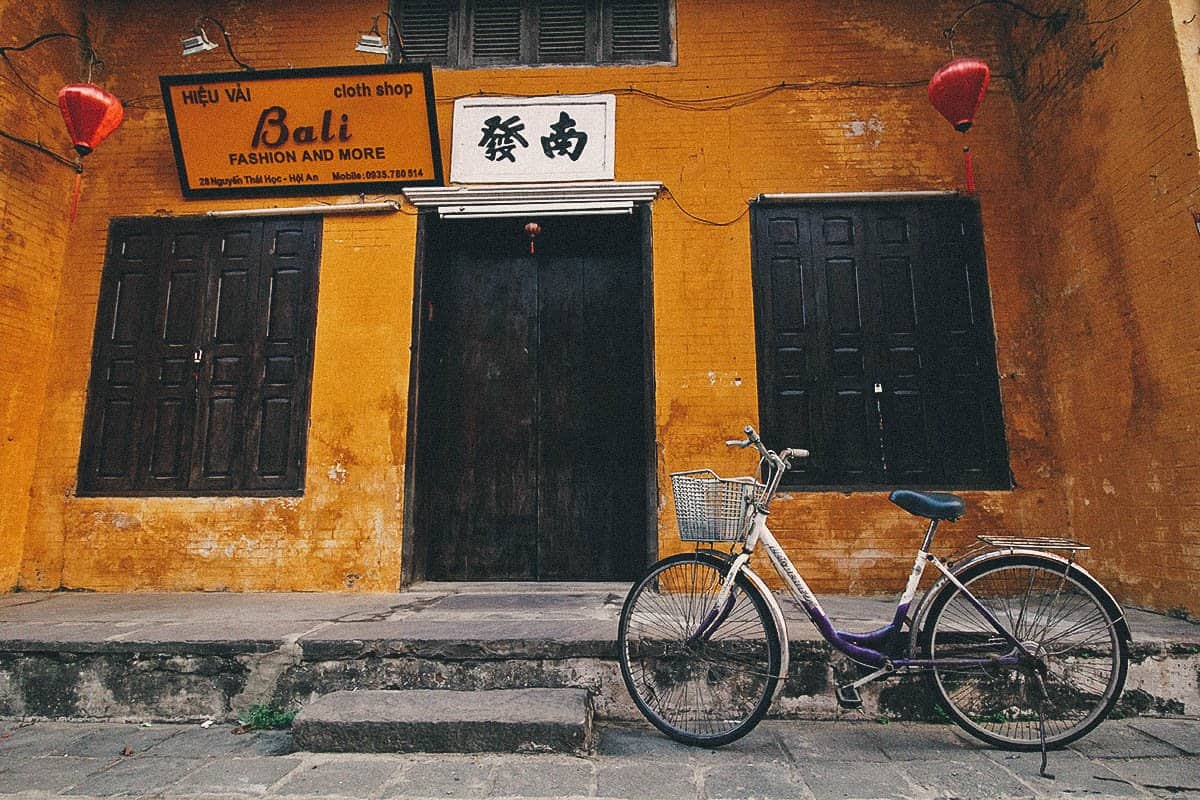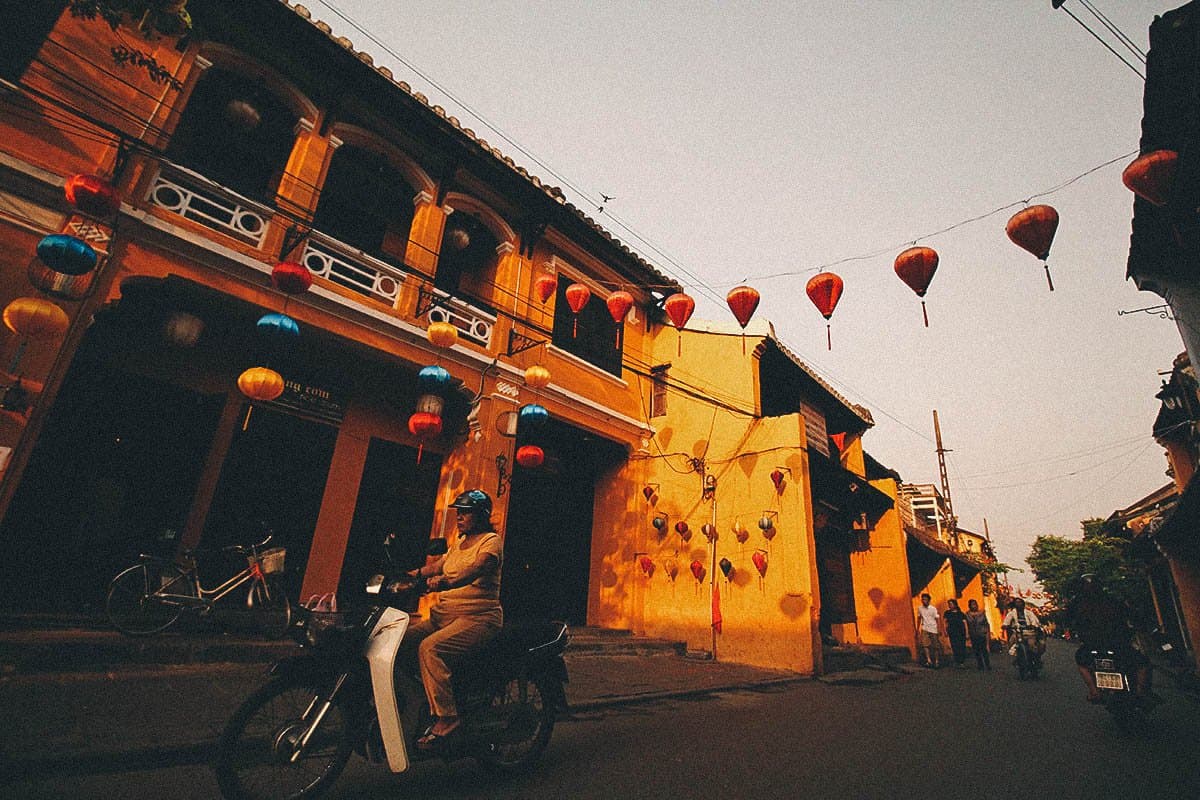 Shadow play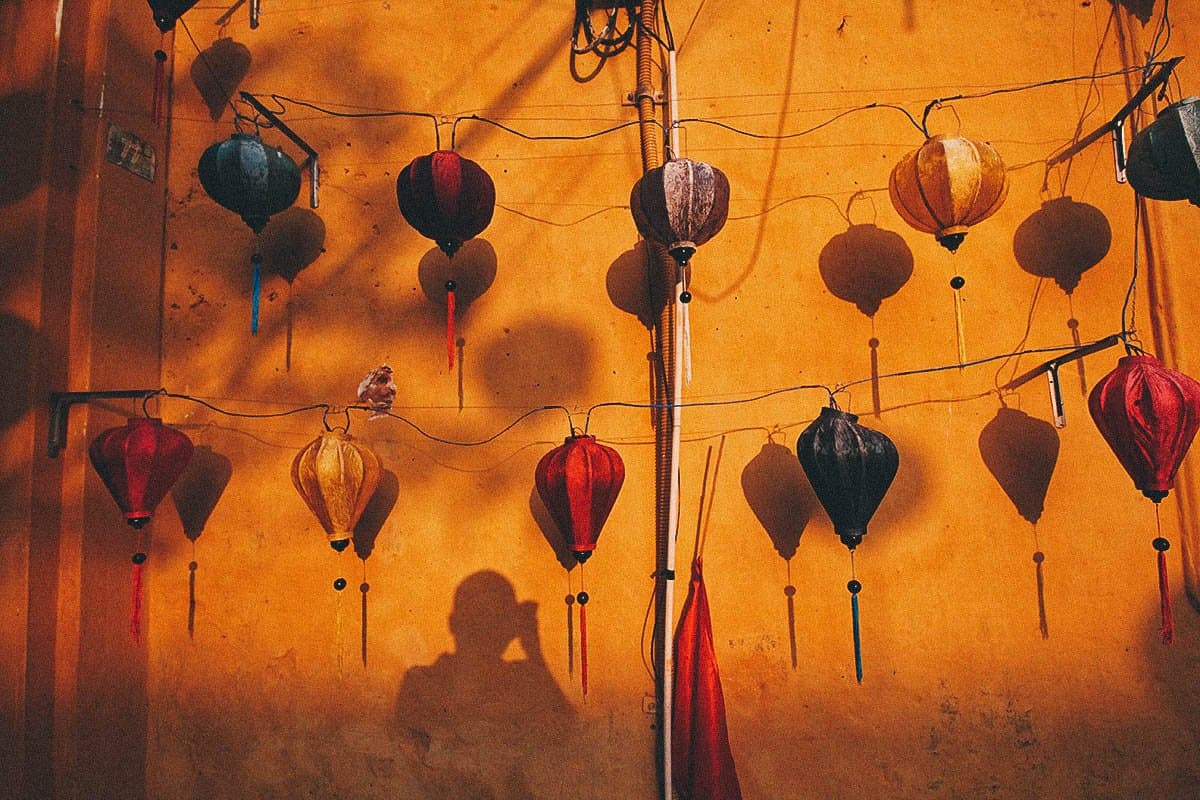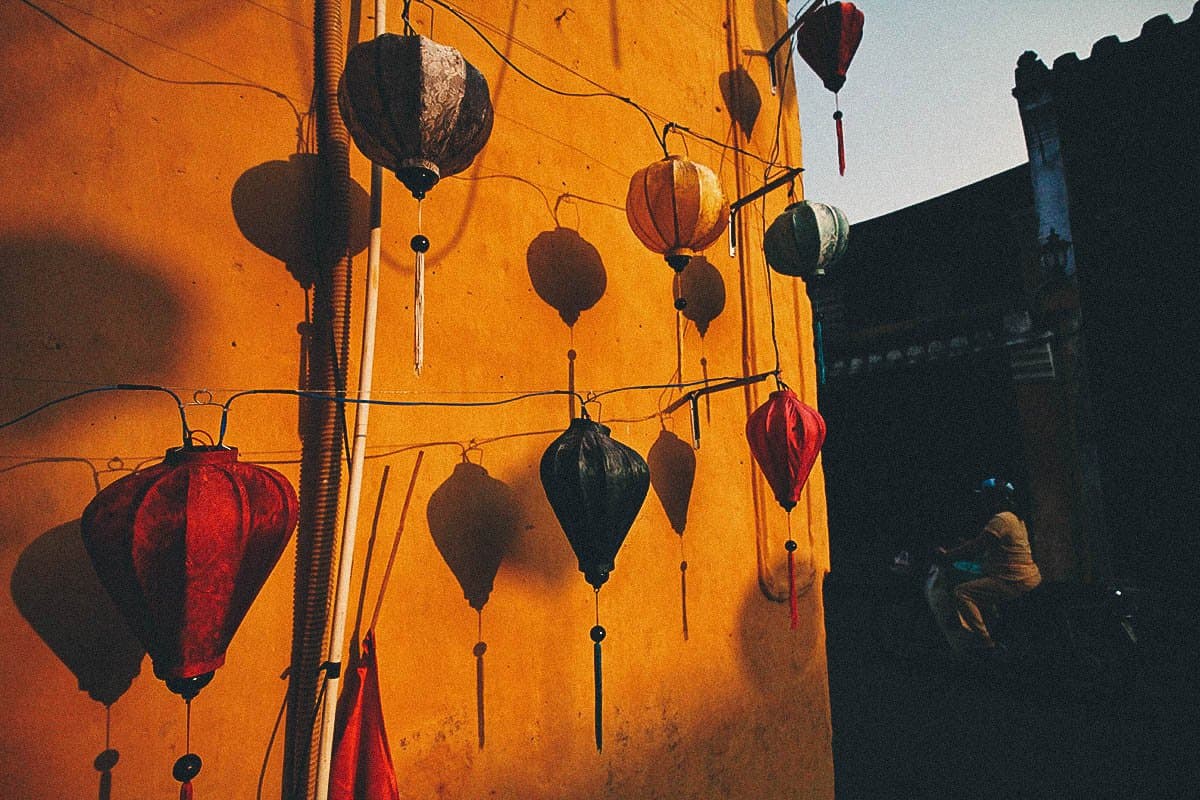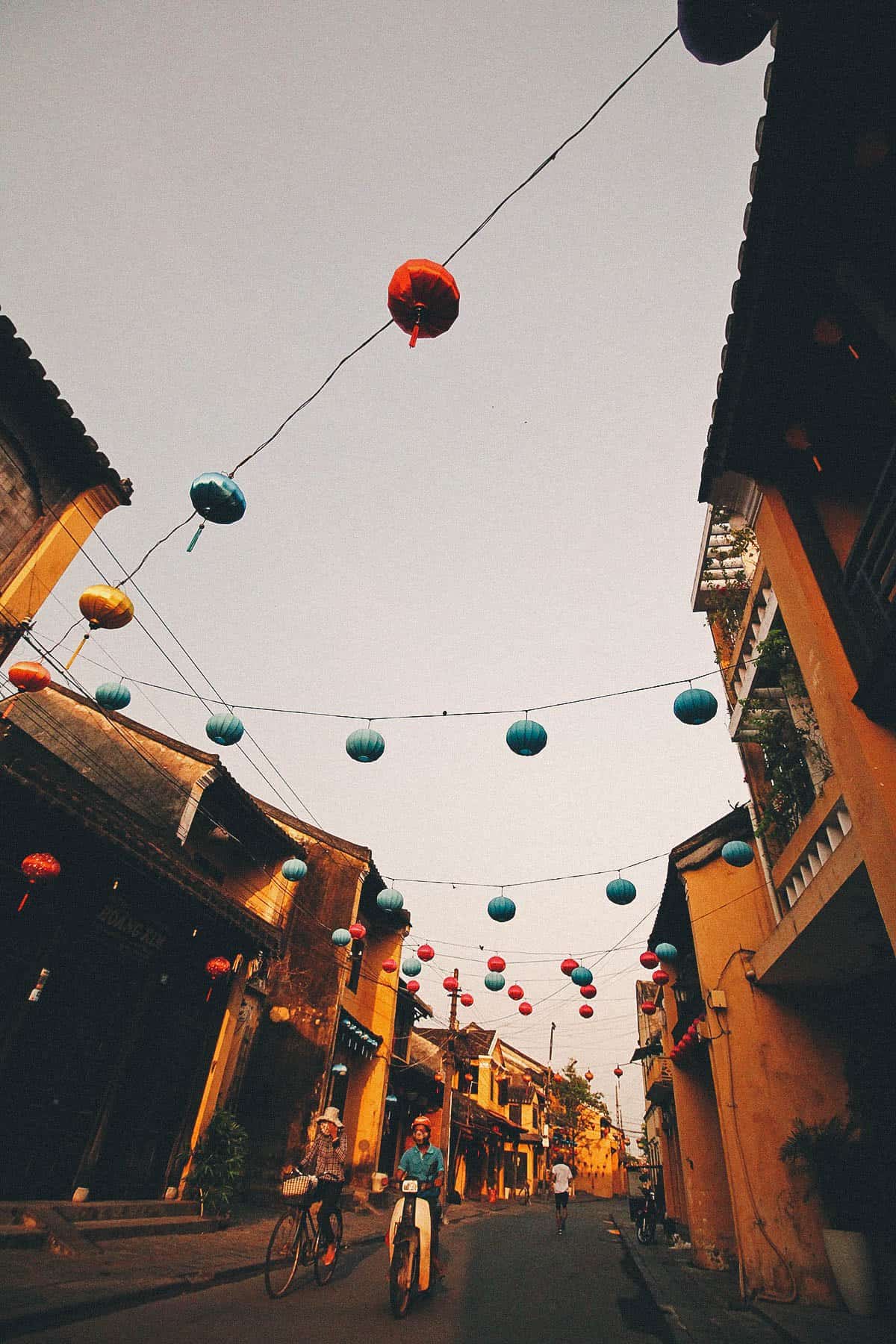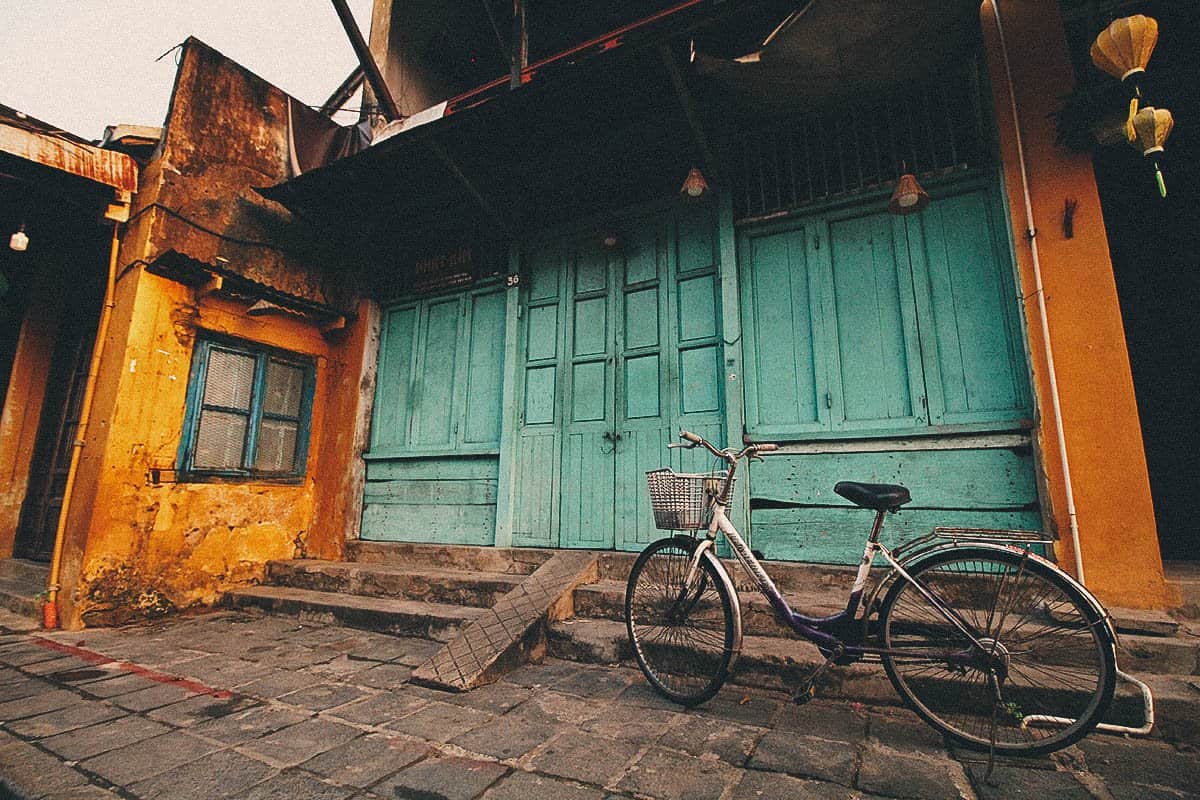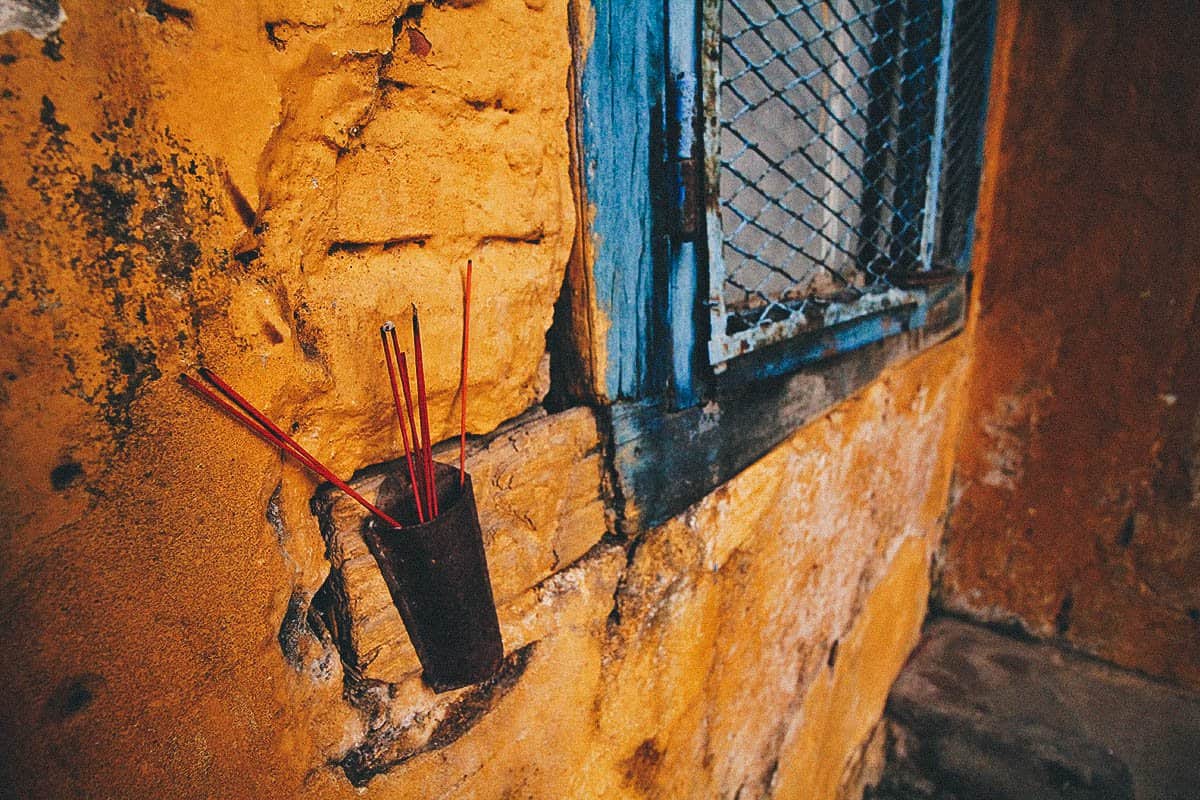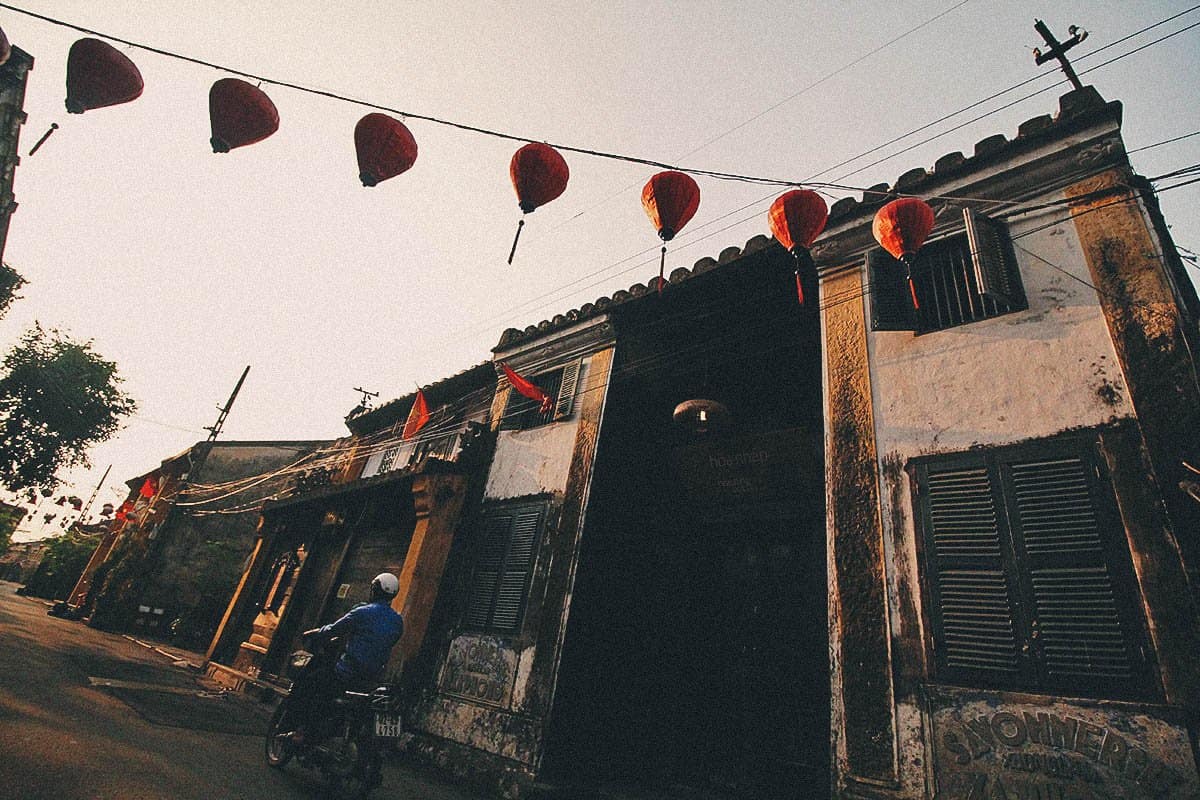 Because most of the buildings were constructed out of wood, it's vital for the structures to undergo periods of restoration and renewal using traditional methods of repair.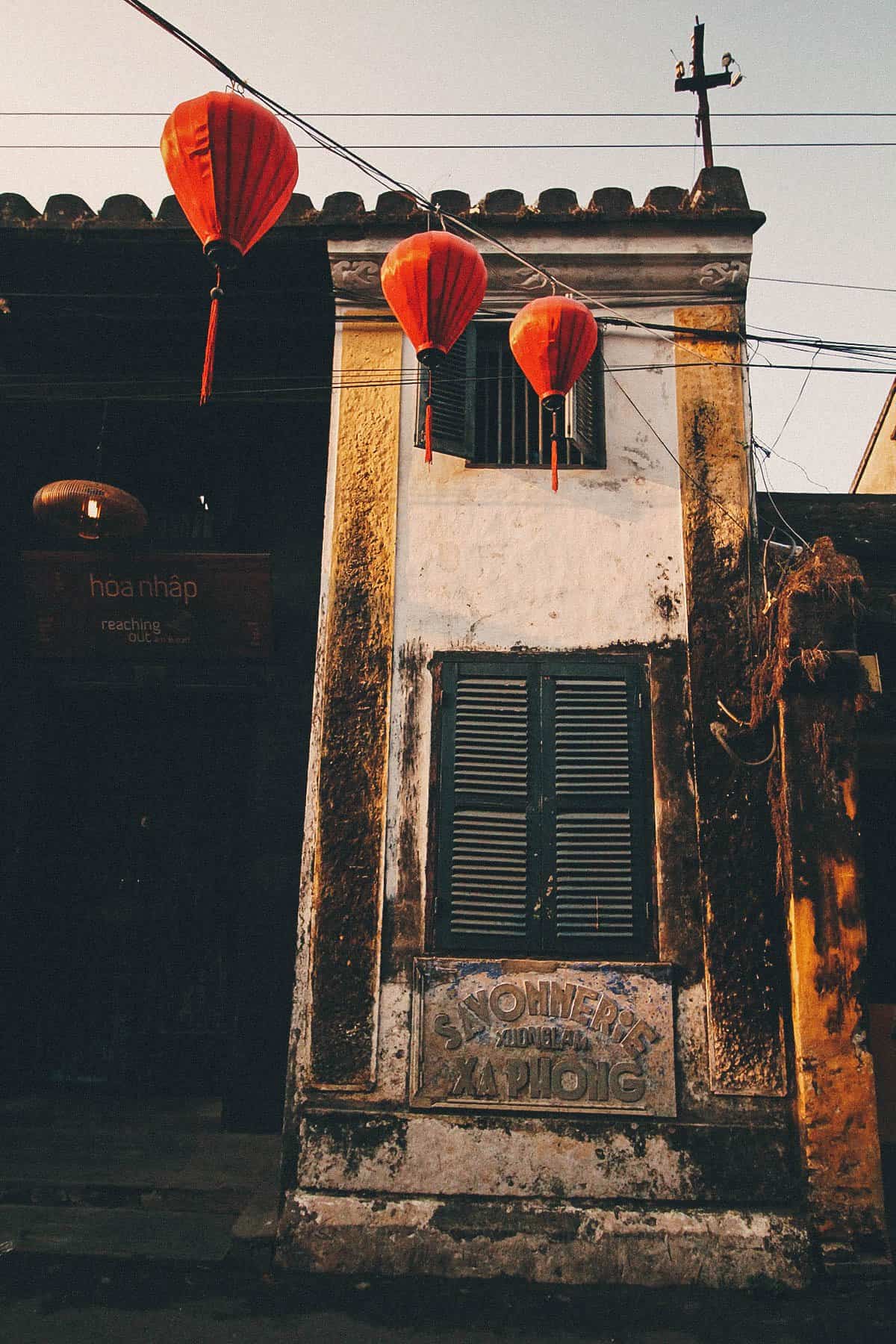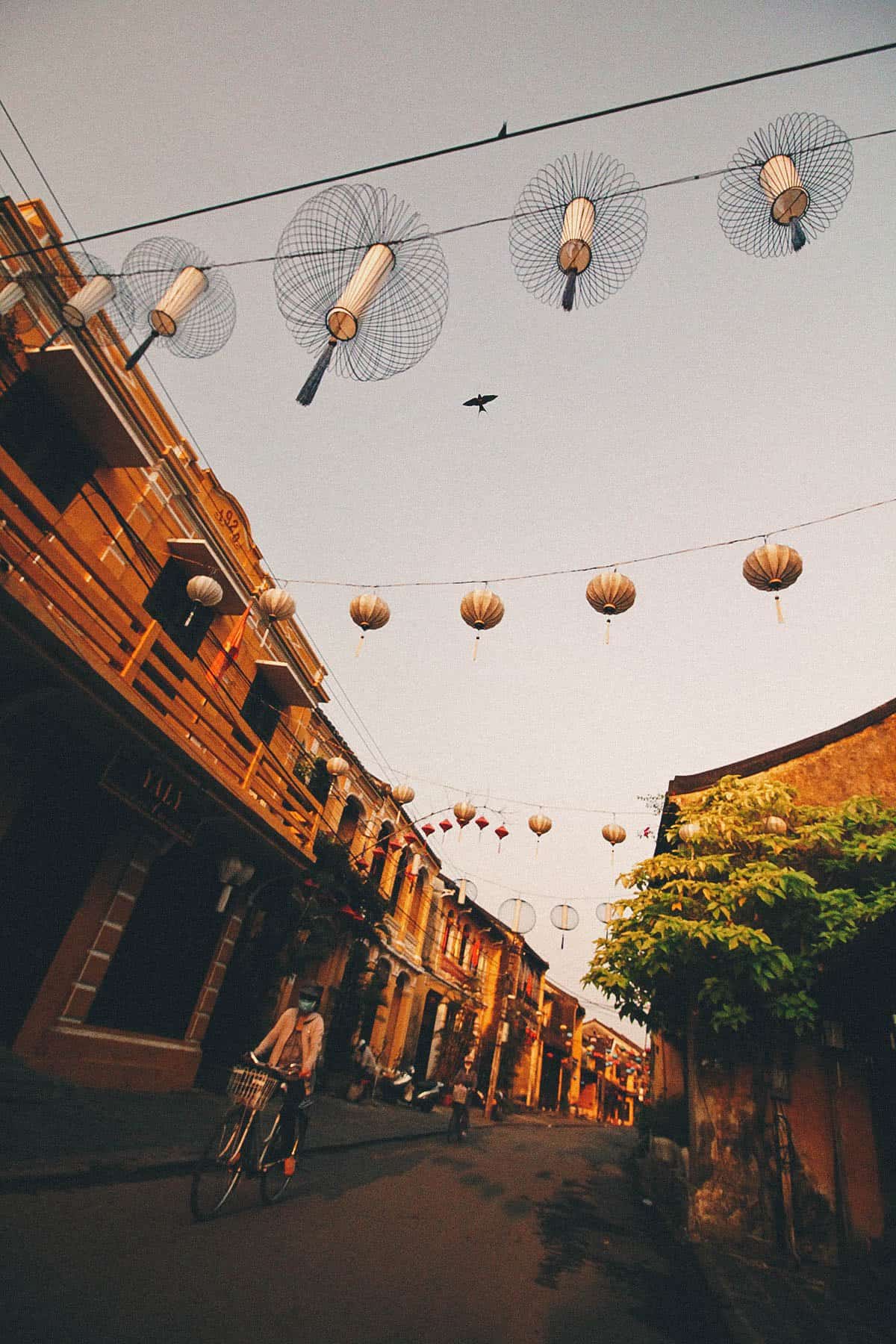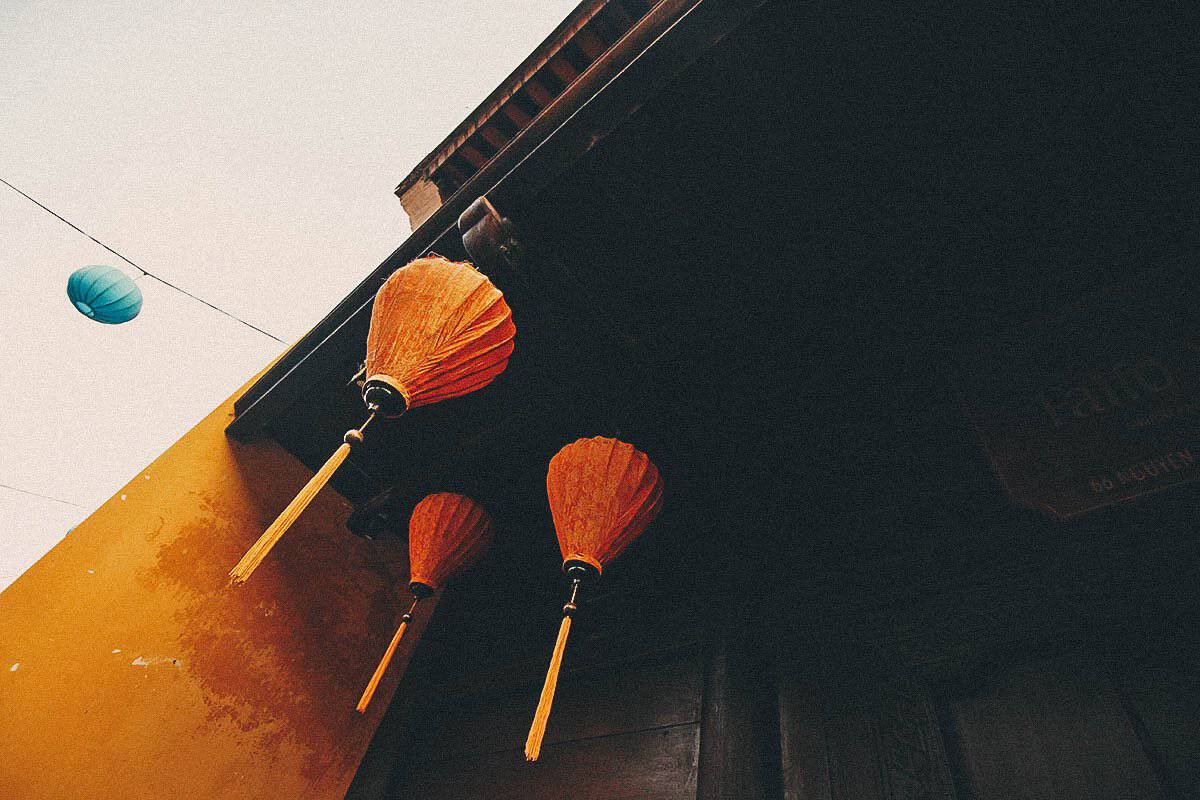 According to the UNESCO website, "Hoi An Ancient Town has retained its traditional wooden architecture and townscape in terms of plot size, materials, façade and roof line. Its original street plan, with buildings backing on to the river, with its infrastructure of quays, canals and bridges in its original setting, also remains. The historic landscape setting is also intact, consisting of a coastal environment of river, seashore, dunes and islands."
In short, it's authentic.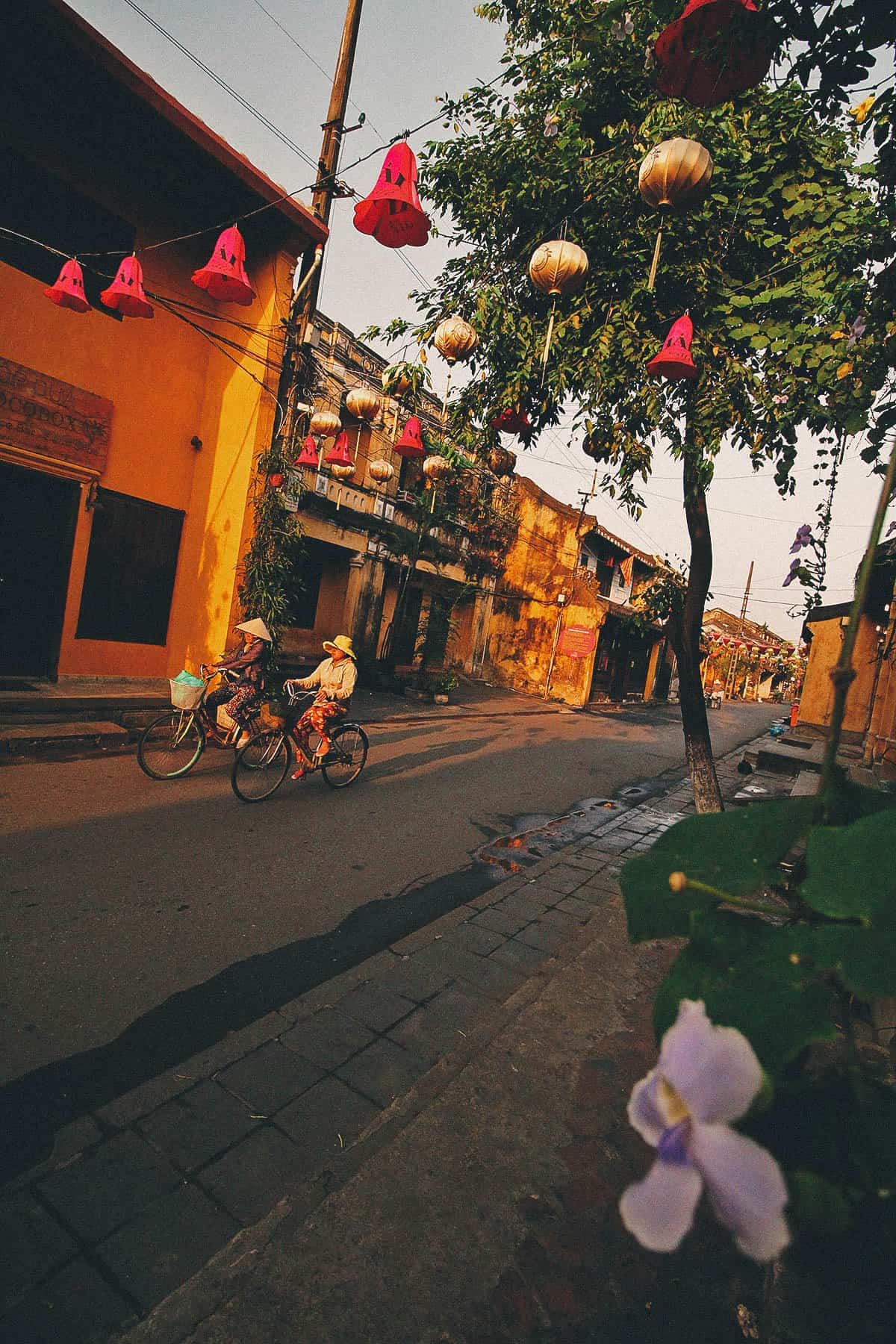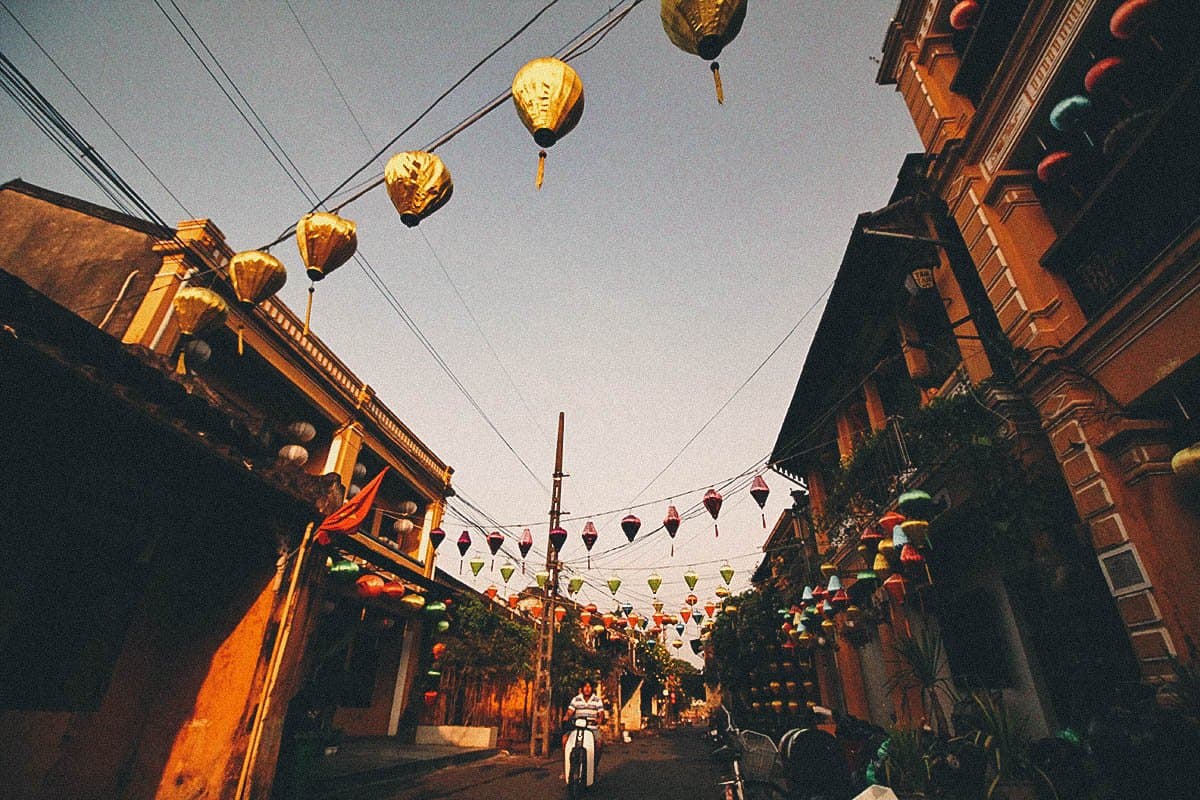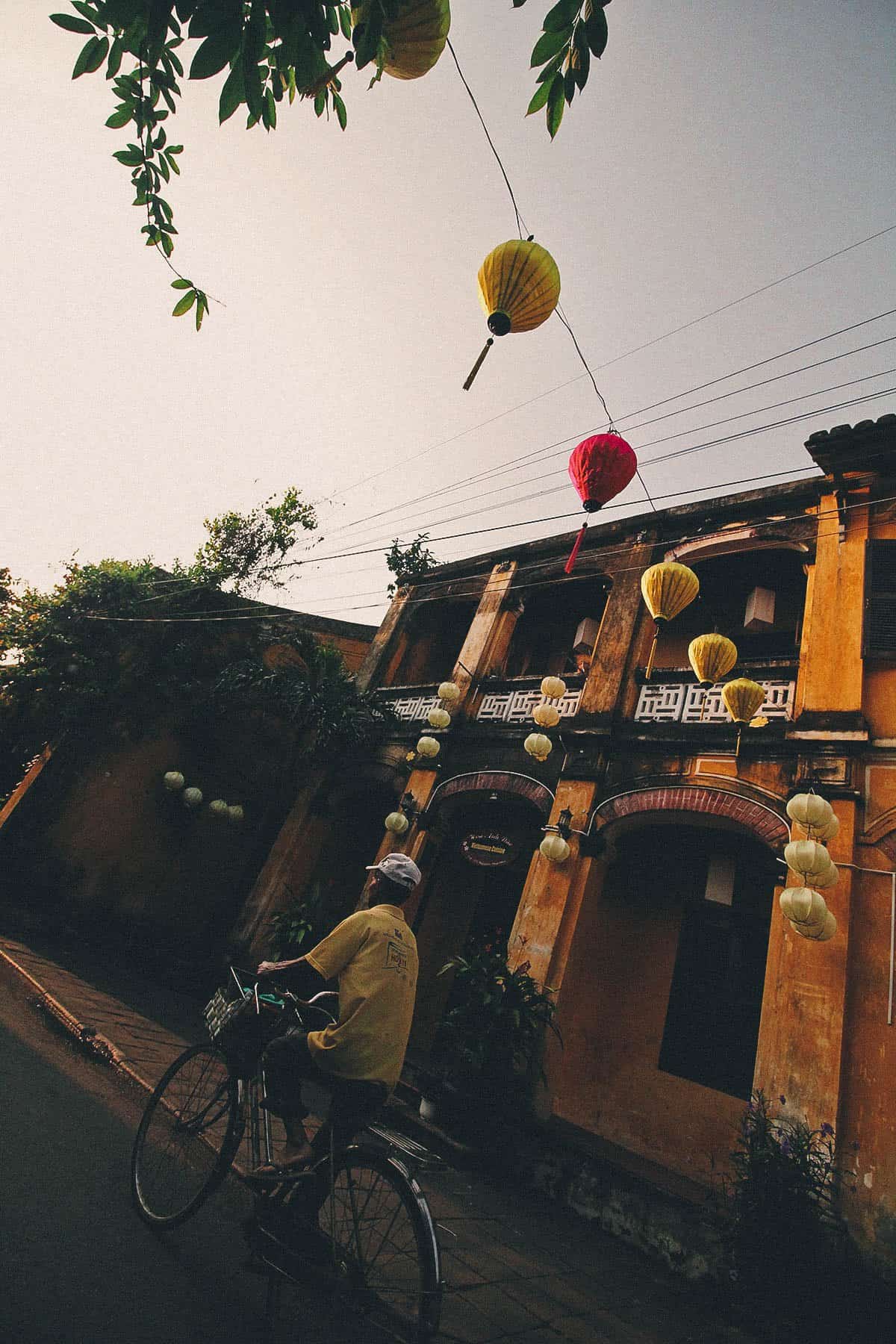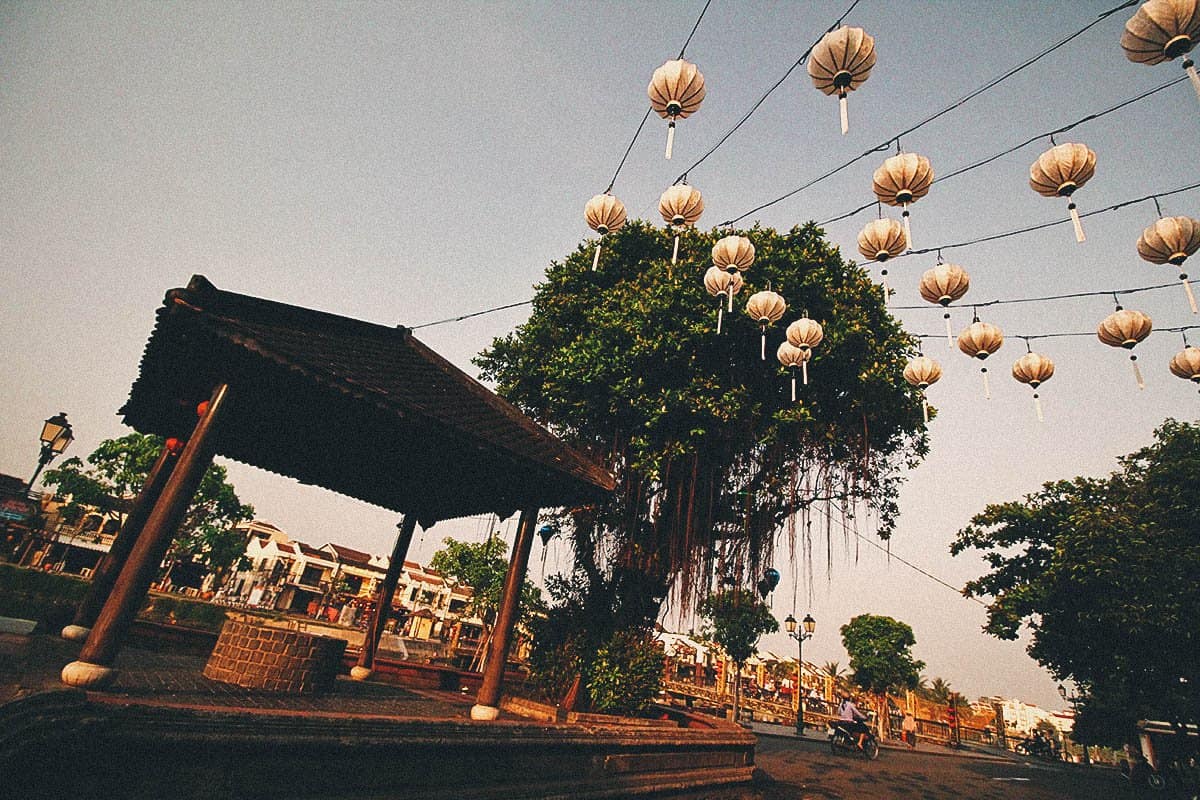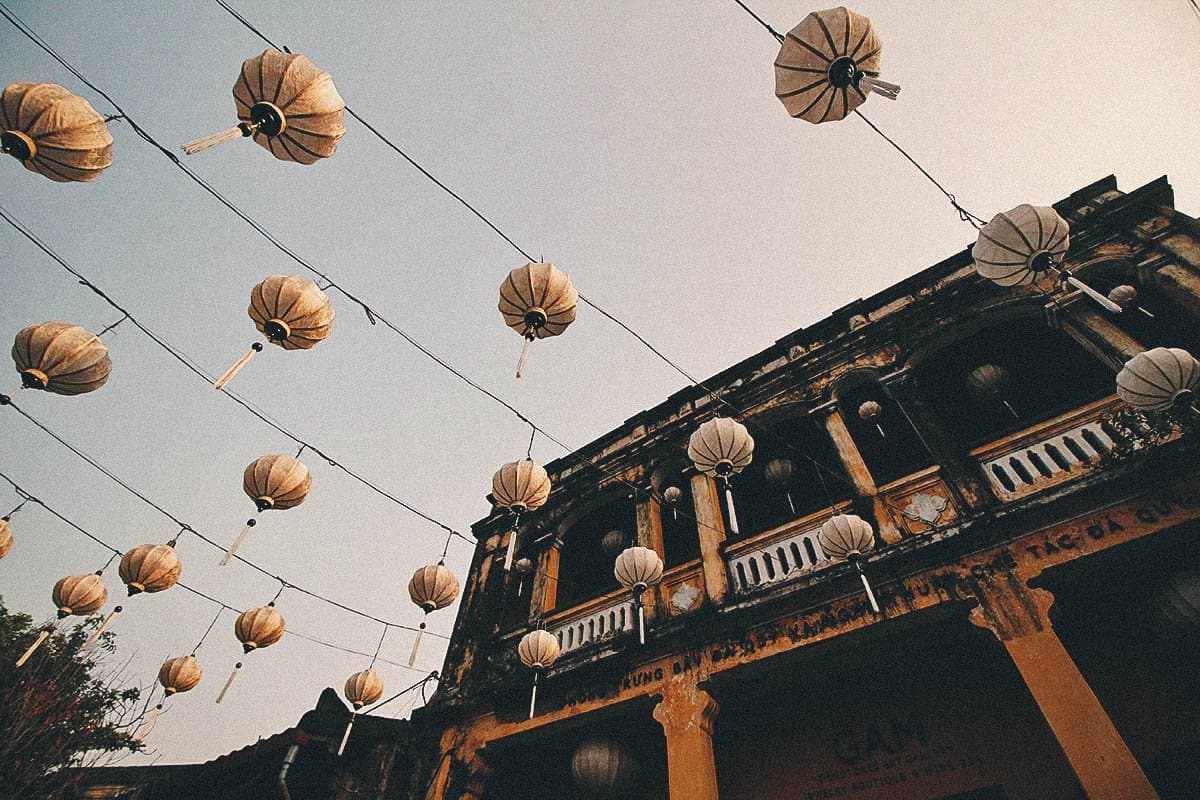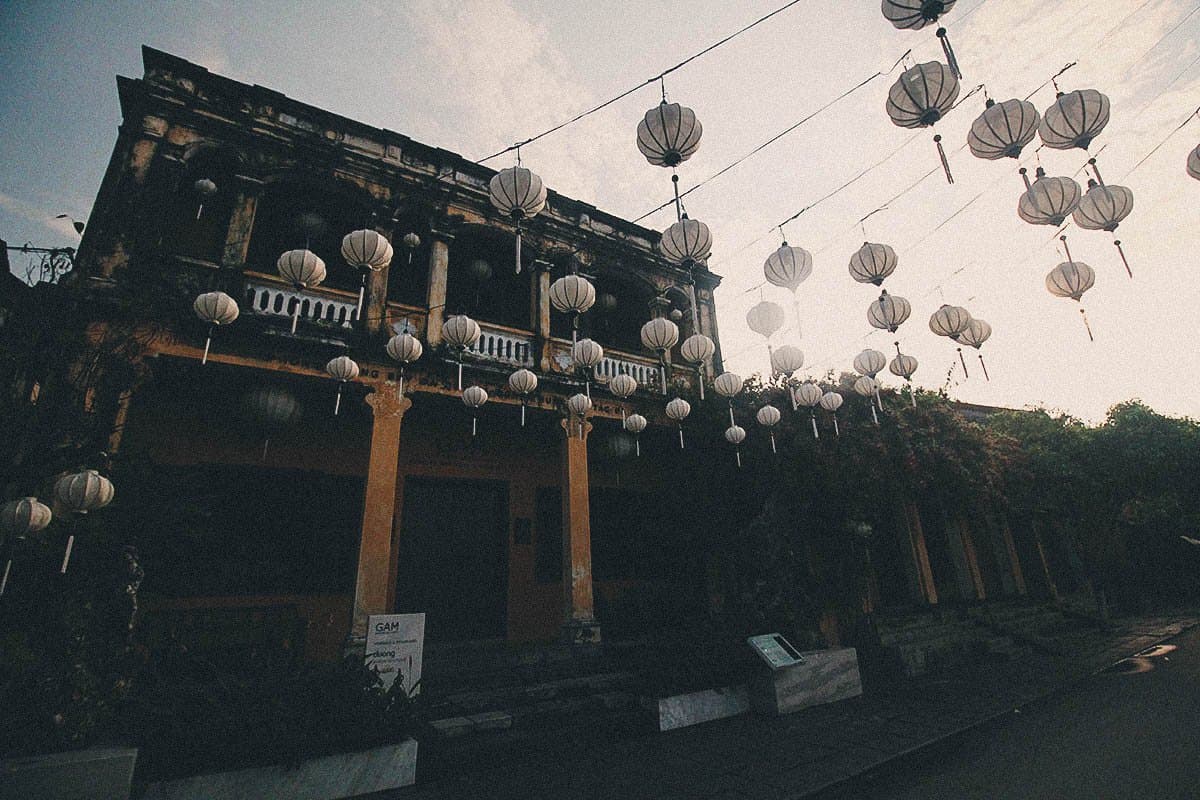 I took these sunrise shots on our last morning in Hoi An so it felt a little sad to go.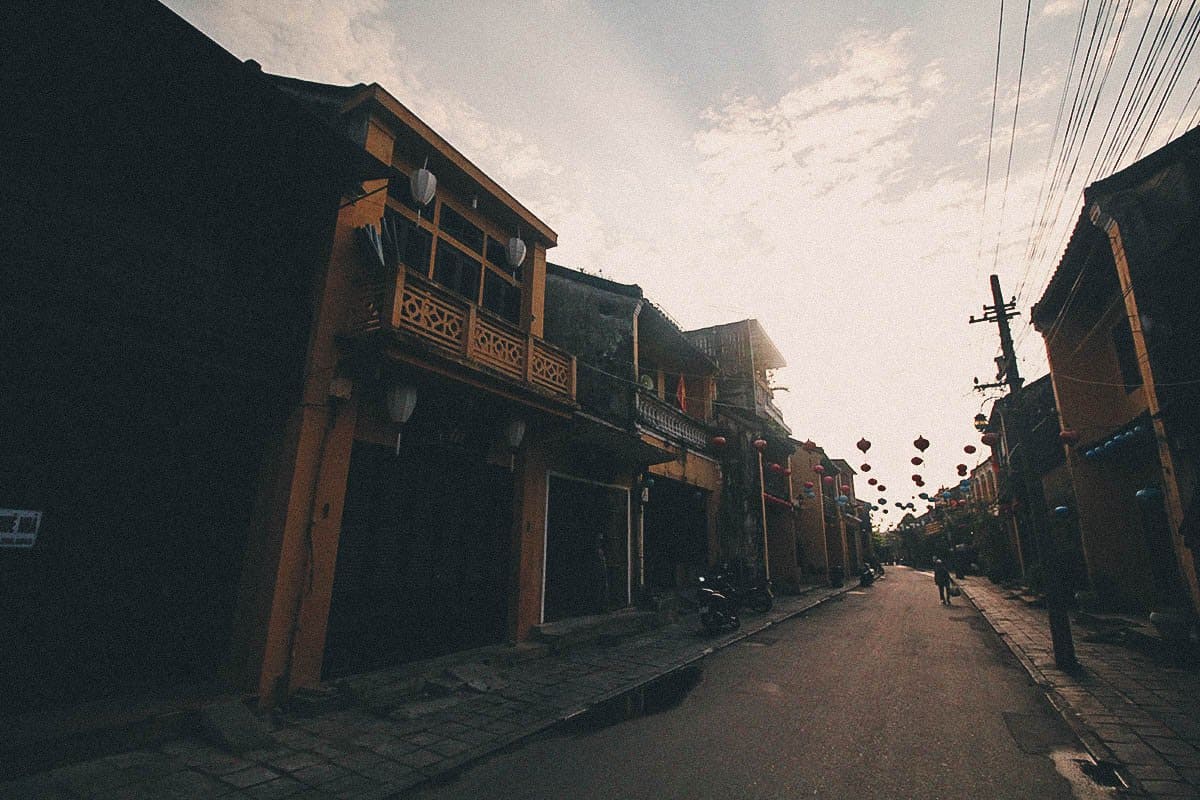 As mentioned at the top of this post, I can understand why tourists to Vietnam spend the majority of their time here in Hoi An. It's a unique place that you can't find anywhere else in the country. It's gorgeous, laid back, and it oozes with charm. I read that many tourists stay here for weeks, even months at a time. That's how captivating this little town is.
On the flipside, some people do find it touristy. It is, but I didn't care. It felt good being here so I didn't mind if it catered to tourists. There are plenty of touristy shops and restaurants, especially around the Thu Bon River, but you don't have to go to them if you don't want to. Aside from a couple of beers by the riverbanks, we didn't for the most part and stuck instead to our itinerary of local eateries and street food stalls, of which there are many. As described by UNESCO, the town retains its authenticity in spite of its popularity with tourists. It definitely didn't feel like a Vegas or Disneyland.
We stayed two weeks and visited three cities in Vietnam, four if you count Ha Long Bay, and Hoi An was easily our favorite stop. I won't be surprised if it winds up being yours too. ♥