Cappadocia, specifically the town of Avanos, is known for its pottery. A pottery hub since the Hittite period, it's fitting that one of its most popular regional specialties — testi kebab — is just as known for the vessel that it's cooked in as the dish itself.
Meaning "jug" in Turkish, testi or pottery kebab is an Anatolian speciality prepared in a clay pot or jug. It's usually made with lamb, beef, or chicken with vegetables like carrots, celery, onions, garlic, and potatoes. Traditionally cooked in a tandoor or clay oven, the pot is sealed with bread dough and left to simmer in its own juices for hours.
When ready, the blazing hot jug is brought out and cracked in front of you, releasing the aroma of its still gurgling contents whilst treating the diners to a little tableside theater. It's a tasty spectacle that's a must-try for anyone visiting Cappadocia.
Testi Kebab
Enticed by its pottery kebab display, we randomly walked into this restaurant thinking that all testi kebabs were created equal. We were wrong. As it turns out, the best restaurants require a few hours' notice to freshly prepare this dish so advanced booking is a must. Restaurants like this one that churn out pottery kebab on the spot likely precook them earlier in the day and just reheat when customers order.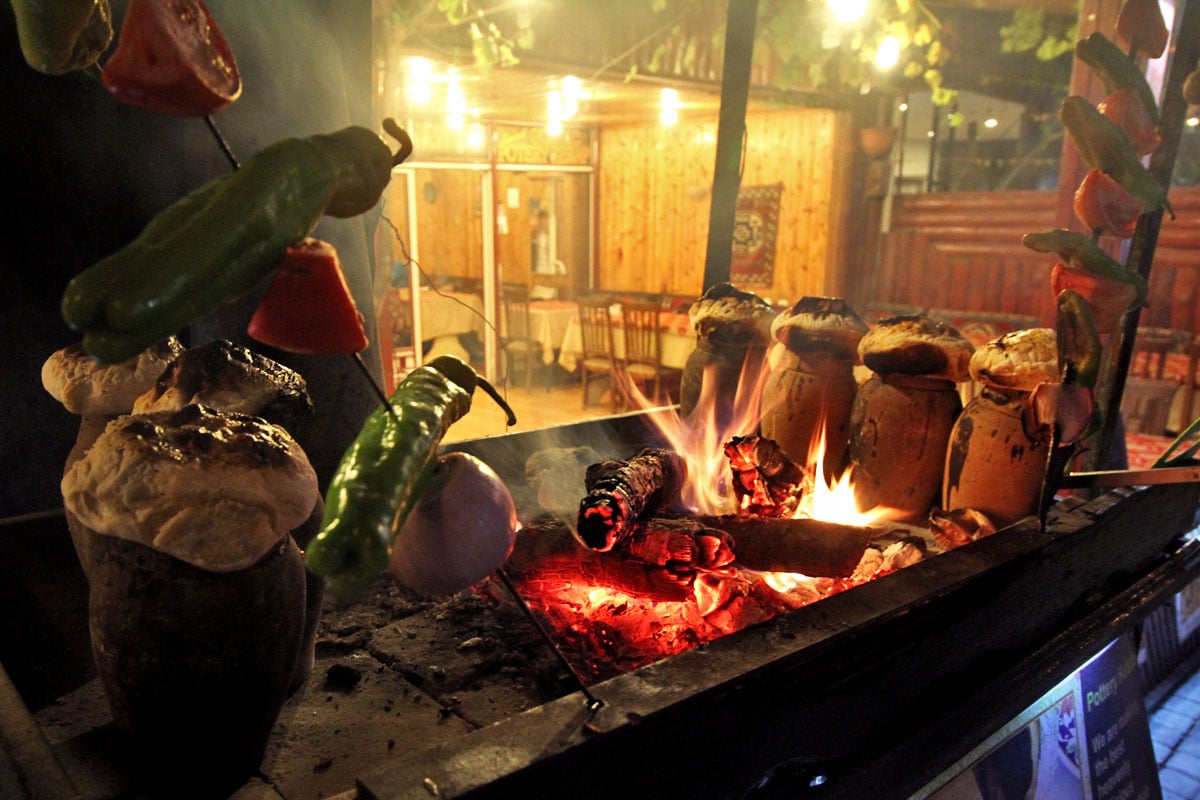 Clay pot capped by bread dough. Not sure if the bread is meant to be eaten. Ours wasn't very good.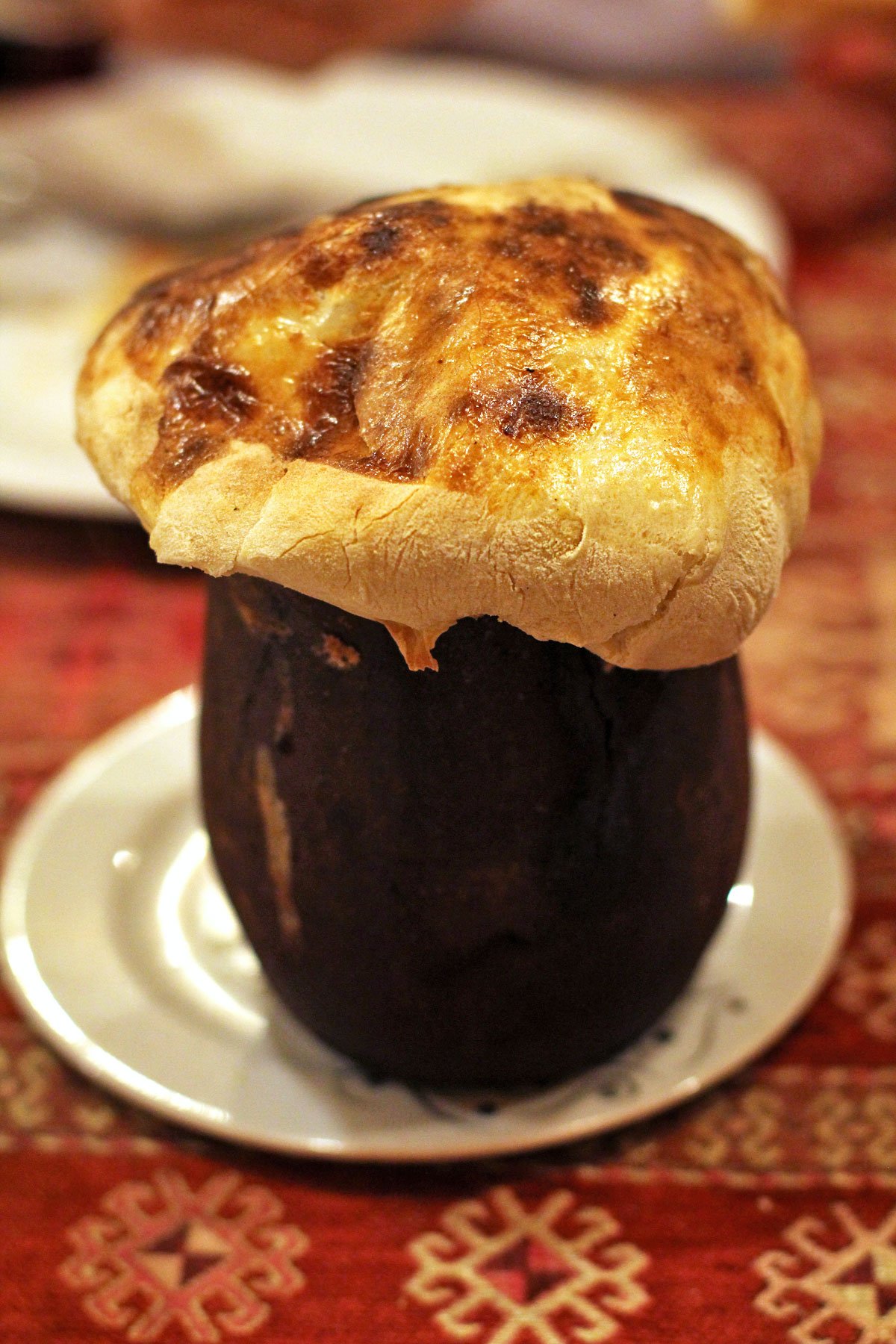 Being in Turkey, we went with the lamb pottery kebab. They didn't crack open the pot at this restaurant so we emptied its contents onto the plate of rice it was served with. A casserole dish, the flavors were wonderful though the meat wasn't as tender as I expected it to be, probably because the pottery kebab wasn't freshly made.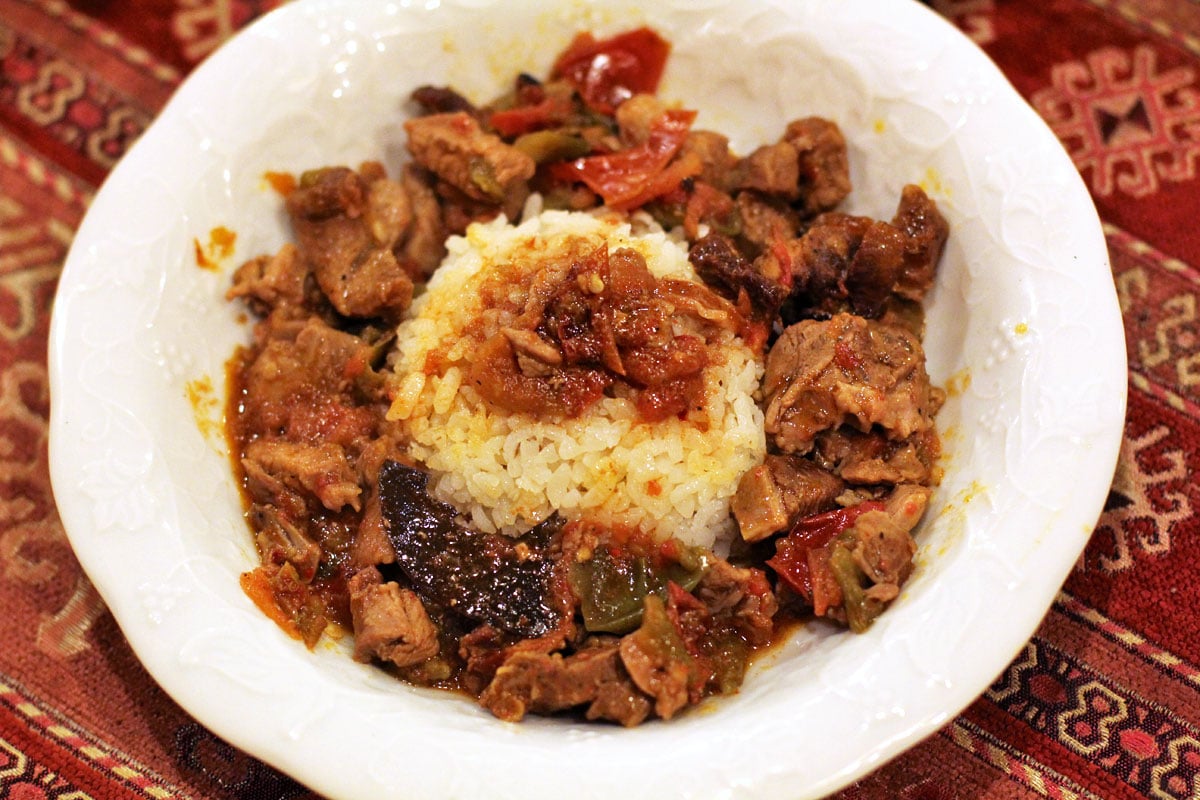 Whether or not you fly for food, testi kebab is a must-try dish in Cappadocia. We saw it being offered at many touristy restaurants in Sultanahmet in Istanbul, but being an Anatolian specialty, this is the best place to try it. As advised, look for a restaurant that requires advanced bookings for its pottery kebab. You may need to make the reservation at least three hours in advance so you can ask your hotel for help and recommendations.
For more Cappadocia travel tips, check out our First-Timer's Travel Guide to Cappadocia, Turkey