EDITOR'S NOTE: Palawan is stunning. It's no surprise it was voted the best island in the world for the second year in a row. Traveleater Carmela Alvarez shares some of her favorite destinations in El Nido.
Let's face it: Traveling gives way to elation. The excitement that traveling creates is just incomparable. Nothing is more exhilarating than journeying to another place and being in a different environment.
So when the opportunity to unwind presents itself, we need to grab it and book ourselves to the best travel spot. Taking into consideration hectic schedules and chaotic work life, to be given a chance to de-stress is a delight.
But more often than not, our expectations of an impeccable travel getaway are not met – shattering our hopes of a truly splendid time off.
But don't lose hope just yet! Here are eye-catching photographs of tropical settings that will make you want to head out to the nearest airport. Trust me, this is for real. By the end of this article, your appreciation for nature will be restored.
Here are the 12 most beautiful unspoiled islands of El Nido:
1. Cadlao Island
A visual feast indeed, Cadlao Island offers the most breathtaking views of El Nido. With luscious greens all around, it is definitely an ideal place to de-stress.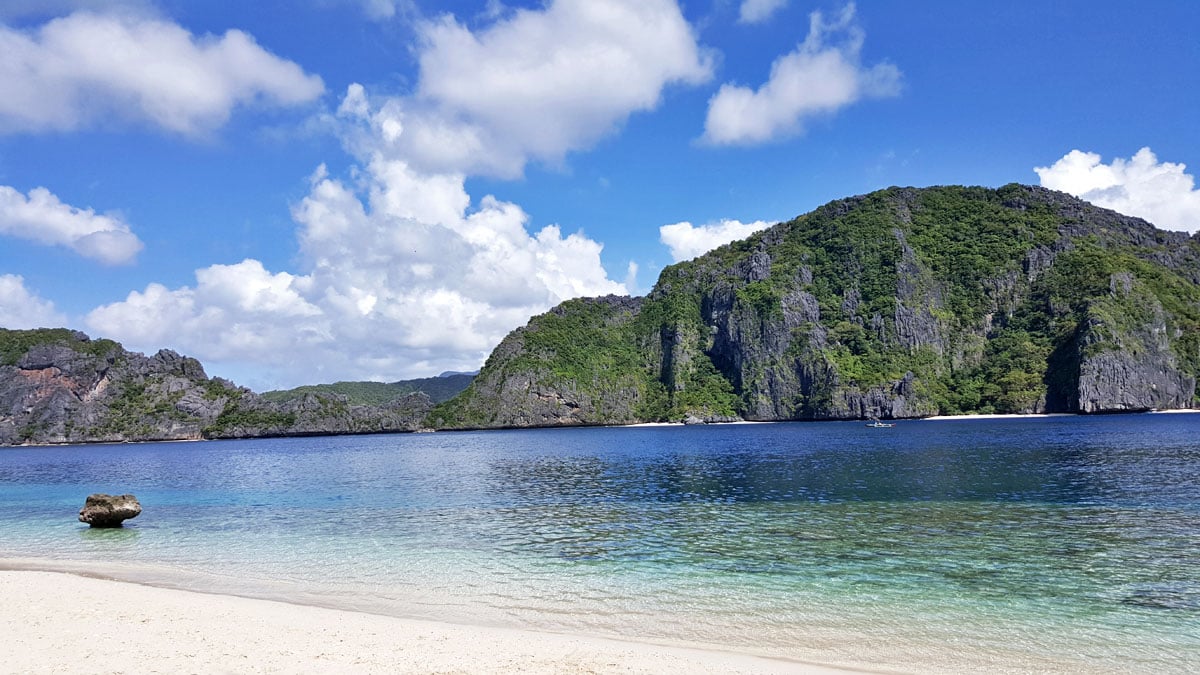 2. Entalula Island
If its stillness and serenity that you're after, this peaceful island in El Nido is the perfect spot for you. A dreamy white sand beach, Entalula Island gives you that perfect relaxation vibe with all the comforts of home.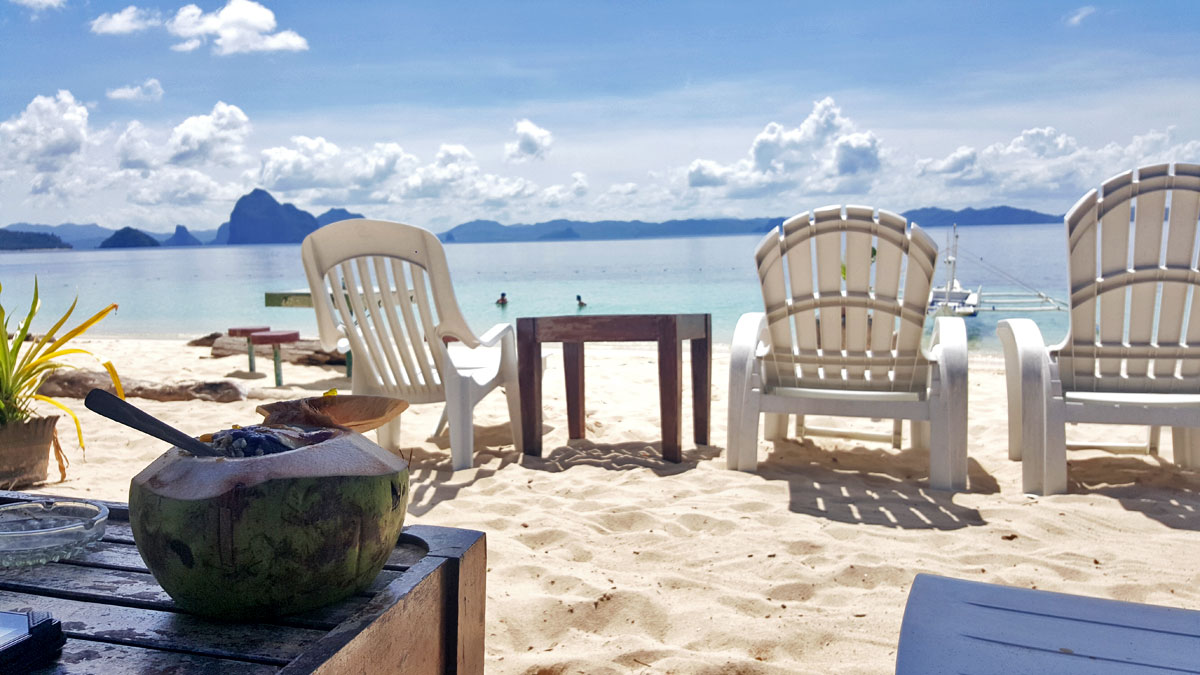 3. Mt. Taraw
The stunning Taraw Cliff, officially referred to as Mt. Taraw, is a travel getaway off the coast of El Nido where staggering cliffs and a mantle of rainforest can be seen. It's the highest peak in El Nido where travelers and tourists can do some serious rock climbing. Scary!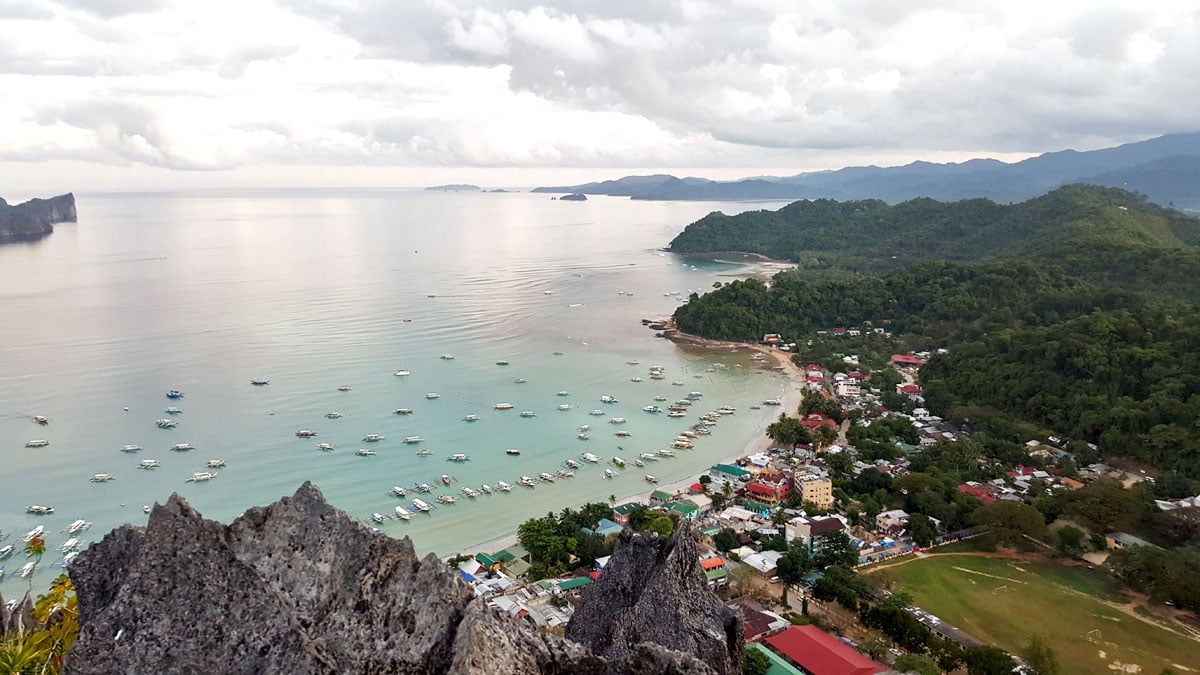 4. Simizu Island
An island that will surely leave you flabbergasted, Simizu Island in El Nido is home to dazzling cliff formations and mystic clear blue waters. A few meters away from the shore is an astonishing display of vibrant corals and various marine creatures.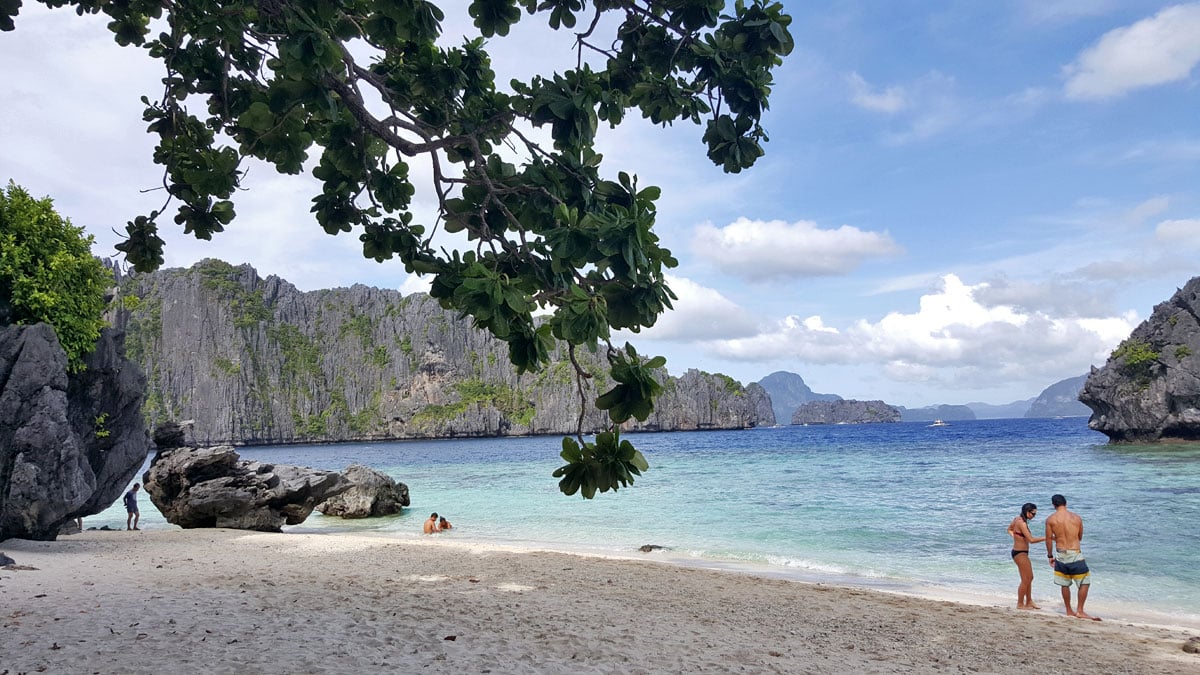 5. 7 Commando Island
If you are seeking that fitting island location where you can bum around and get lost from sight, this is it. 7 Commando Island is a well-known area for snorkeling and beautiful exhibits of marine life. It is filled with amazing beach spots, pristine waters, and a wide stretch of fine white sands where you can walk along barefoot or just lounge.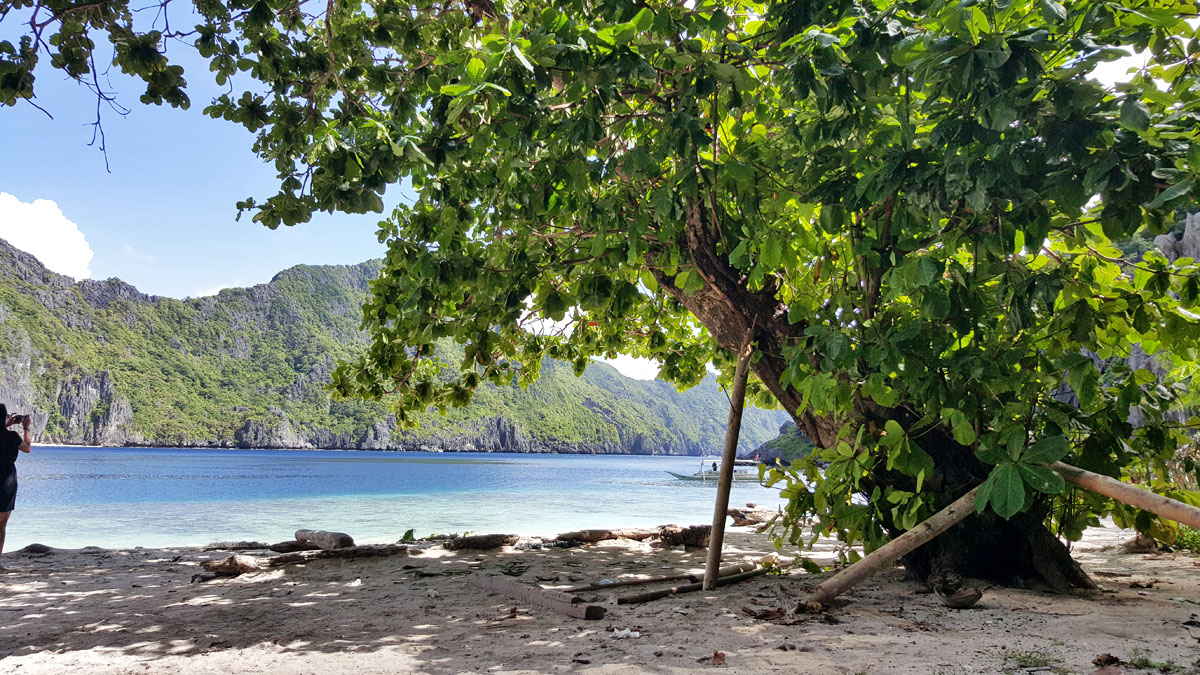 6. Hidden Beach
Discover out of this world rock formations all around. Take this perfect opportunity for a thrill and mystery adventure like discovering a hidden beach for yourself. You just might then be tempted to take a dive in the secret shores of El Nido and feel secured while bawling your eyes out at such beauty.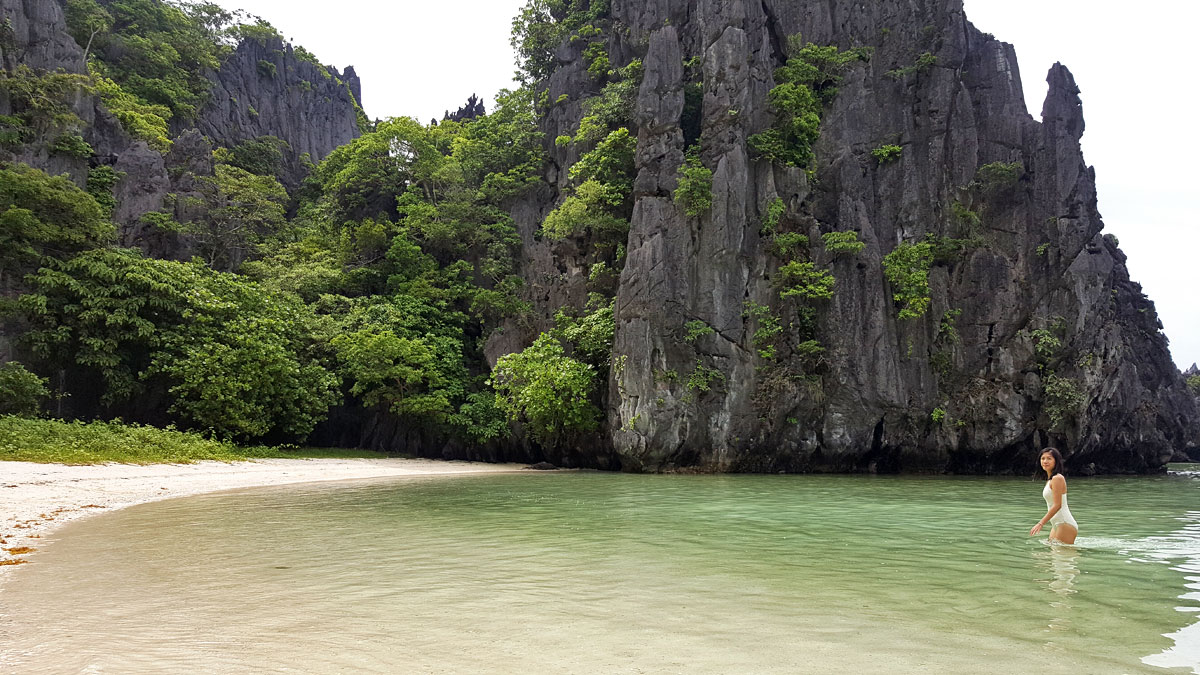 7. Nacpan Beach
A place where you want to spend your entire day but an entire day isn't enough. Blessed with a serene tropical setting, Nacapan Beach is a perfect place to relax, walk along the fine sandy beach, and enjoy its clear blue waters.

8. Las Cabanas
While most of the beaches in El Nido are reachable only by boat or kayak, Las Cabanas beach is easier to get to because you can reach it by foot or tricycle. This beach is definitely worth the trek if you're the type to want a whole beach to yourself.
TIP: Before leaving El Nido, I suggest you experience the Las Cabanas sunset with your loved one.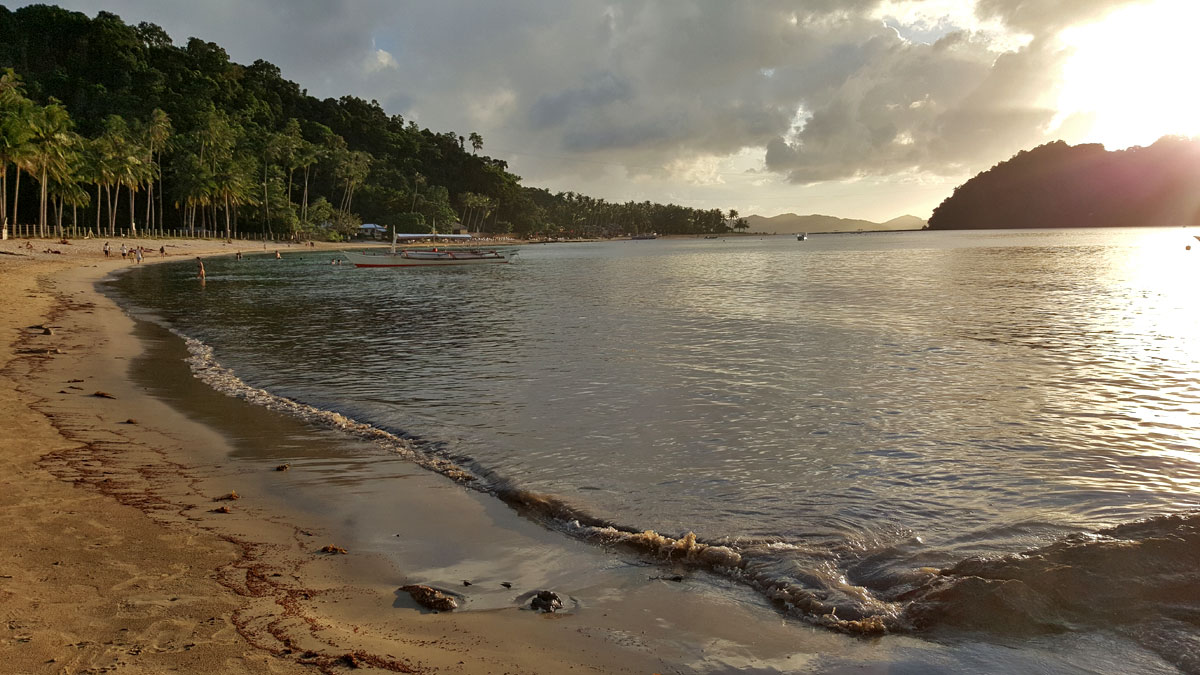 9. Papaya Beach
Papaya Beach makes you feel like you're lost in a tropical heaven. Nestled with sparkly fine sands, clear azure waters and towering cliffs and limestone karsts, this place makes you never want to leave. A truly beautiful island, Papaya Beach is a popular destination for people who want to loosen up and explore its waters.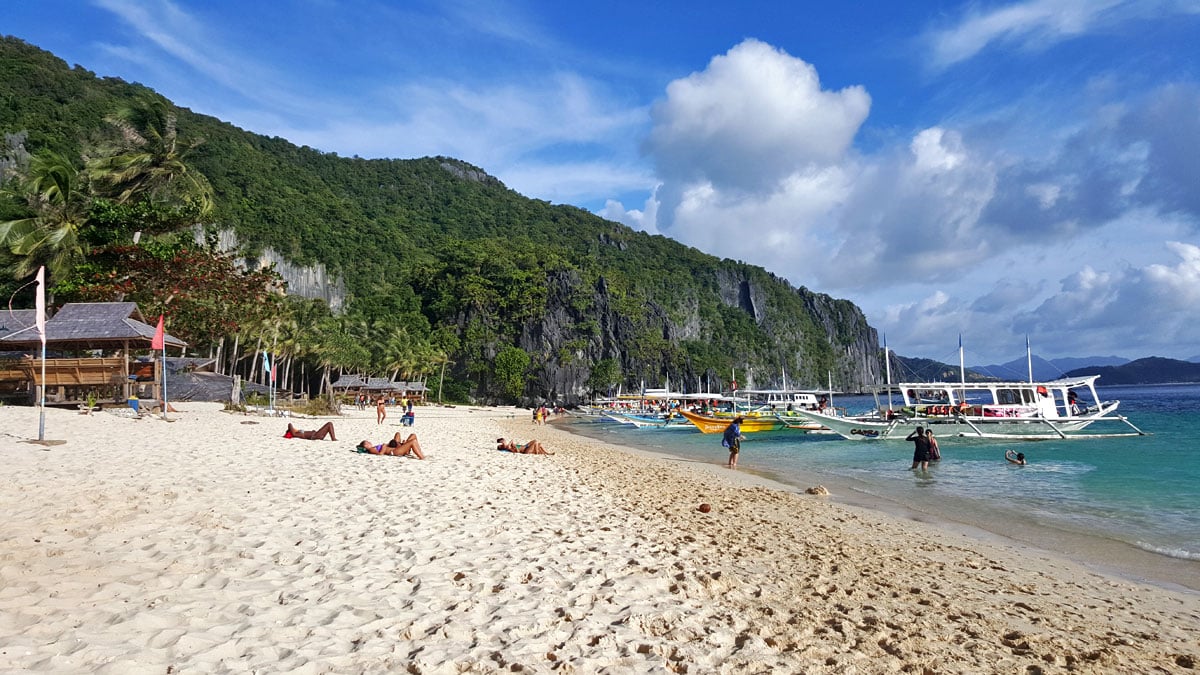 10. The Secret Beach
El Nido's Secret Beach makes you feel like you're spending time in your very own beachfront. This secluded area offers so many picture opportunities. It is surrounded by sensational rock formations that conceals the beach but at the same time, still offering amazing panoramic views.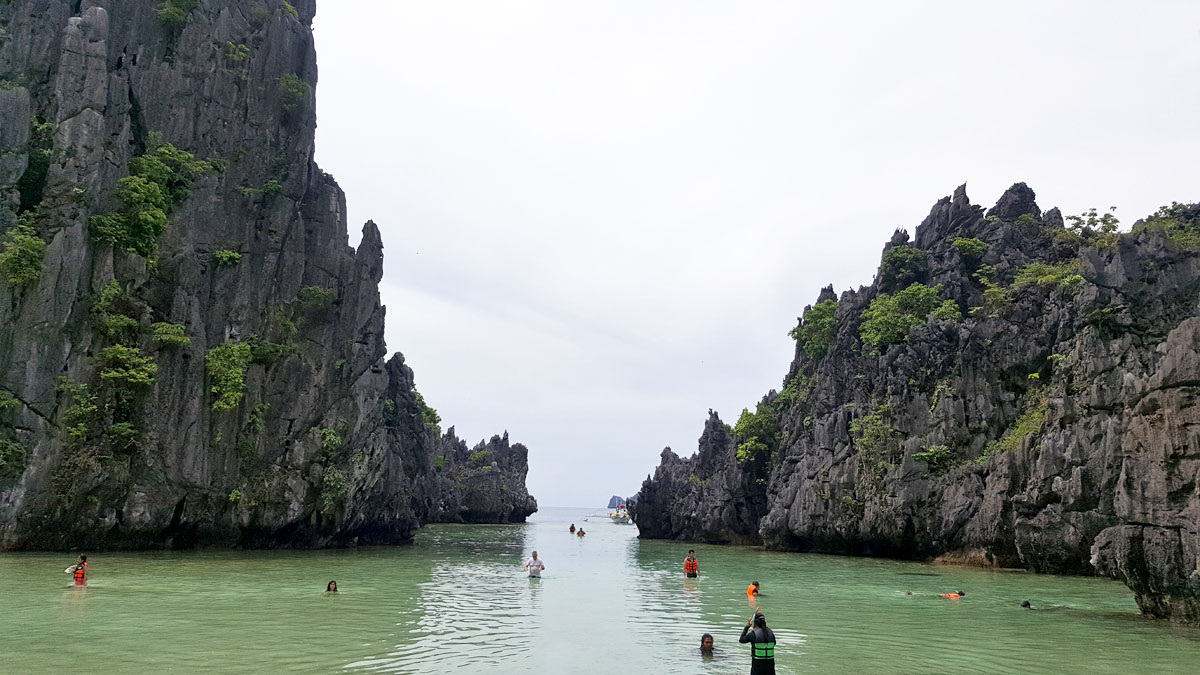 11. Big Lagoon
Renowned for its tranquil turquoise waters and stunning coral reefs, Big Lagoon is a placid spot ideal for kayaking or traversing calmly around the waters. The tall karsts and thick greens enclosing the site make the whole backdrop simply spectacular.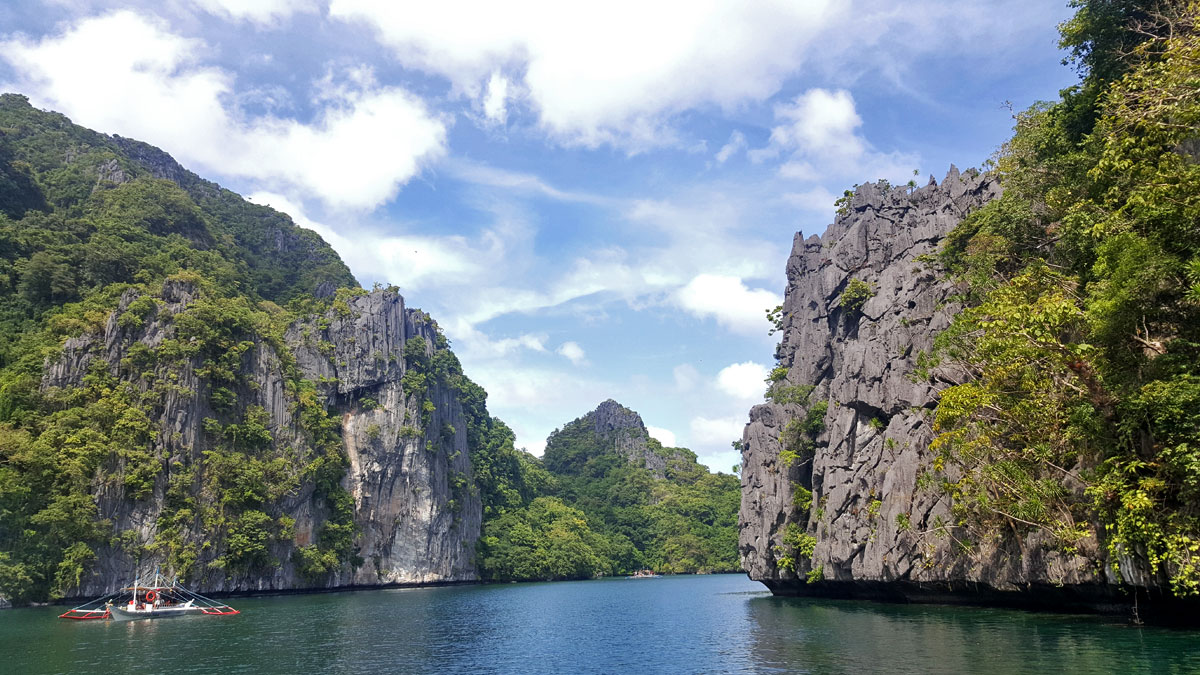 12. Small Lagoon
Small Lagoon is El Nido's tiny gem. It opens its doors for some relaxing paddling adventures such as kayaking or paddle boarding. A quiet and peaceful spot, small lagoon is also an ideal place for some snorkeling and swimming adventures.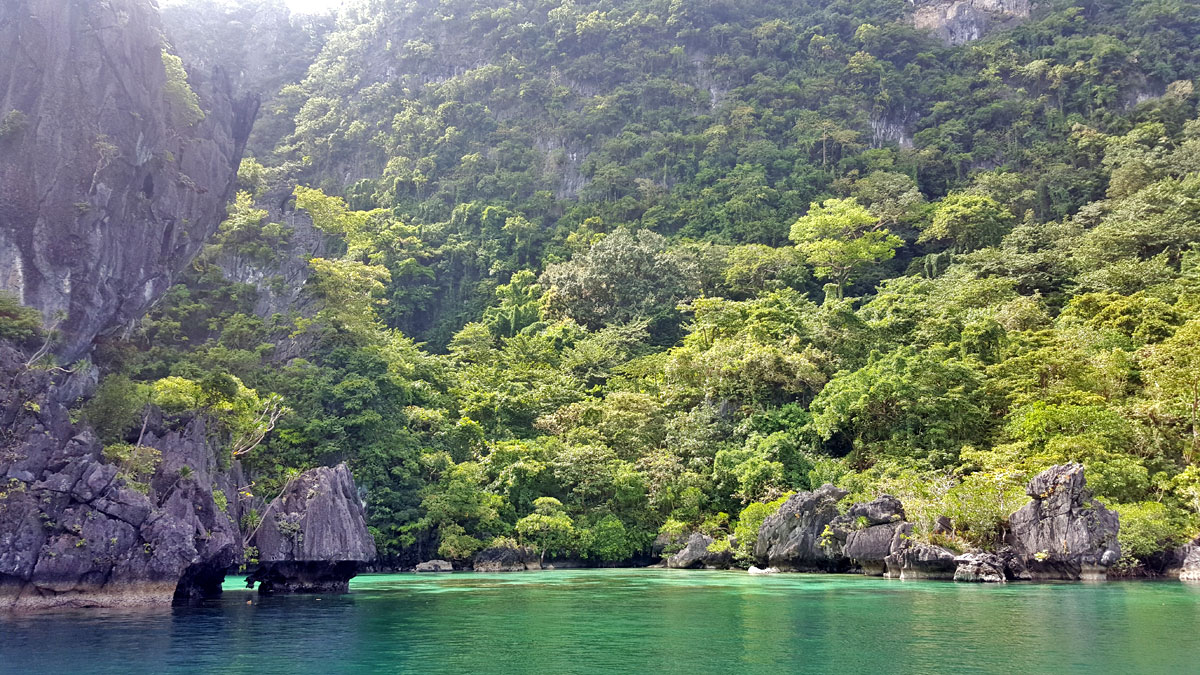 Do these islands make you want to pack your bags and take a long vacation? Why not make that a reality and see these beautiful islands for yourself!
Photos by Carmela Alvarez