Markets kick ass. Though you never would have heard me say that a scant three years ago.
As described in this post about Farmer's Market in Cubao, a wet market was probably one of the last places on earth you'd find me prior to keeping this blog. They're wet, they're filthy, and I don't cook, so there was absolutely no reason for me to spend any time in them. Ask me a few years ago to visit this wet market in Nasugbu, Batangas, and I would have chuckled and told you to go market your face.
Today, with my DSLR slung around my neck, I'm willingly pushing myself out of bed at 5 in the morning just to beat the morning market rush. I know, right?
So why the sudden 180? Well, apart from my newfound obsession of wanting to document anything food- and travel-related in the interest of Sushi Bytes, I also read that Market Man, one of my favorite food bloggers, routinely visits the Nasugbu Public Market at least once a month, even calling it one of the best markets he's been to locally. If you're familiar with Market Man and his exacting standards, then that statement should provide all the encouragement that you need.
So for the first time in the 10+ years that I've been spending weekends in Nasugbu, I was thrilled to finally explore this market, and I can happily say that it was one of the undisputed highlights of my trip. Thanks to this blog and Market Man, I got to experience first-hand just how much fun the simple act of visiting a market, and its surprisingly jovial cast of characters, can be. 😀
Located in Brgys. 3 and 10, the Nasugbu Public Market consists of 332 market stalls within a land area of one hectare. Open seven days a week, the area around the Public Market, locally referred to as kanluran (west), is the town's heart of commercial activity.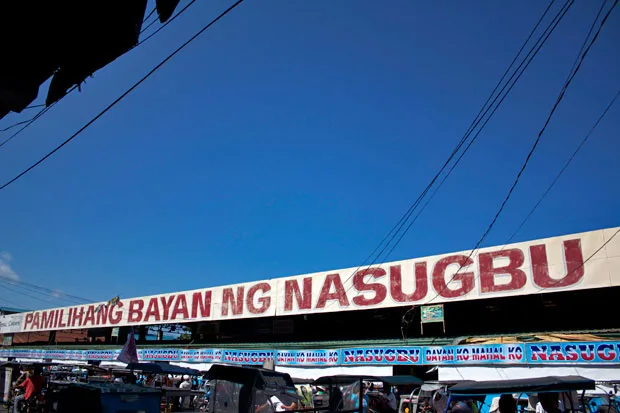 Fresh Produce
Aren't all the colors and textures stunning?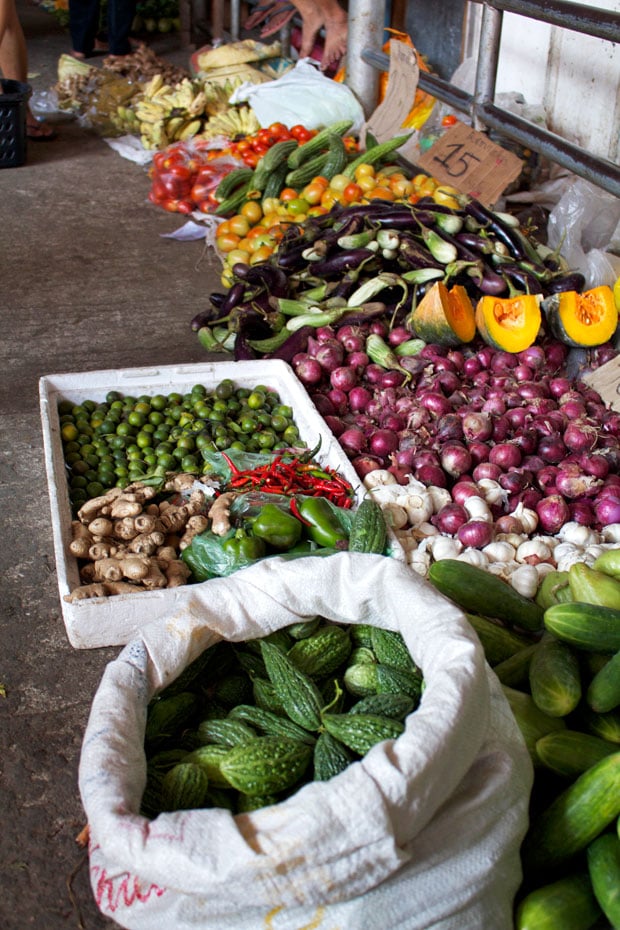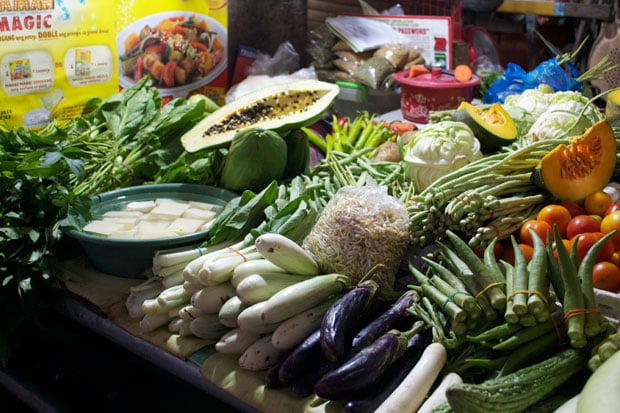 These were interesting. Green, shorter, and rounder than the usual eggplant, these were referred to as talong tagalog or native eggplant.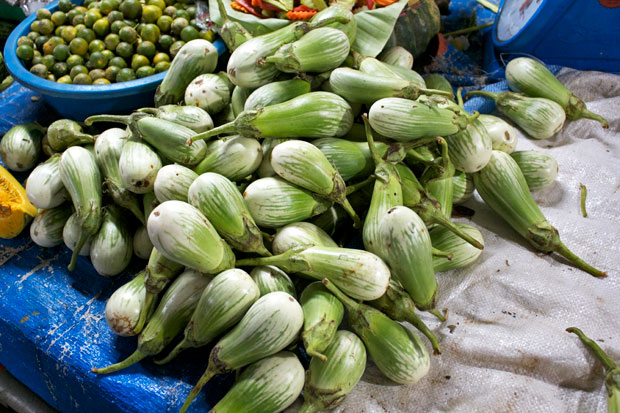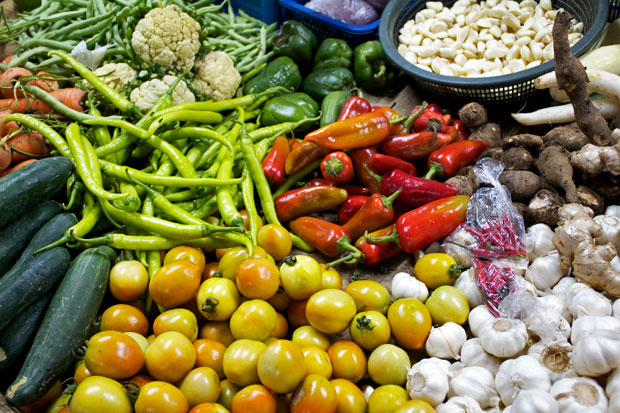 Chili under interrogation. So, does the heat really come from the seeds, or the membrane?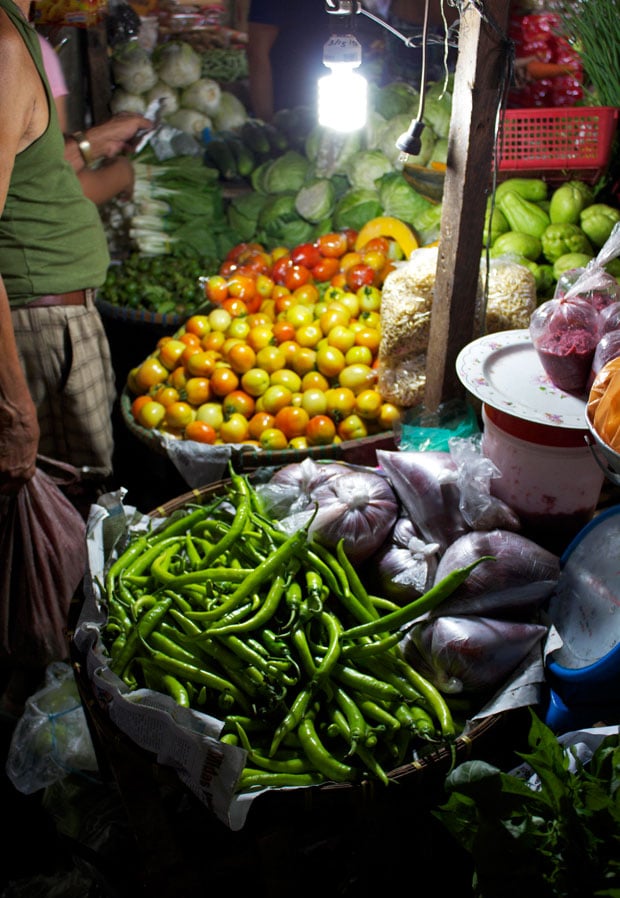 You've probably had cashew nuts before, but have you ever tried cashew apples? I haven't. Attached to the nut, the cashew apple (or cashew fruit) is a sweet, juicy, edible soft fruit, rich in nutrients and contains five times more vitamin C than an orange. If I weren't so focused on photographing everything, I would have had the presence of mind to bring back a few pieces. Dammit!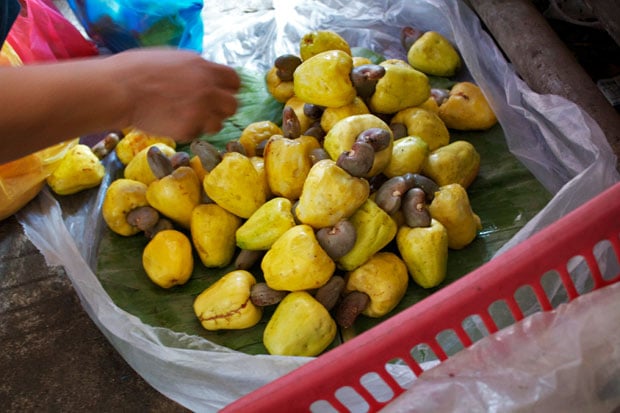 Notoriously strong Batangas coffee beans, otherwise known as Kapeng Barako.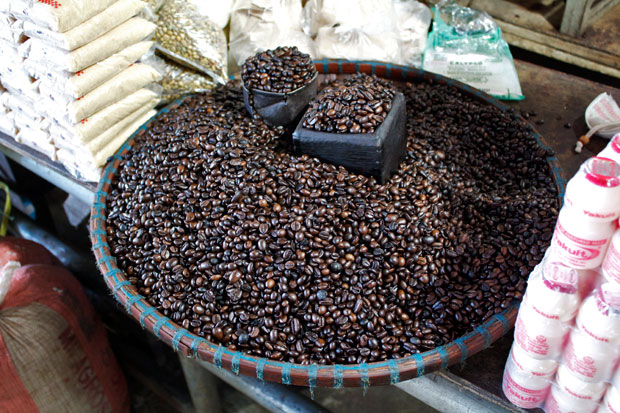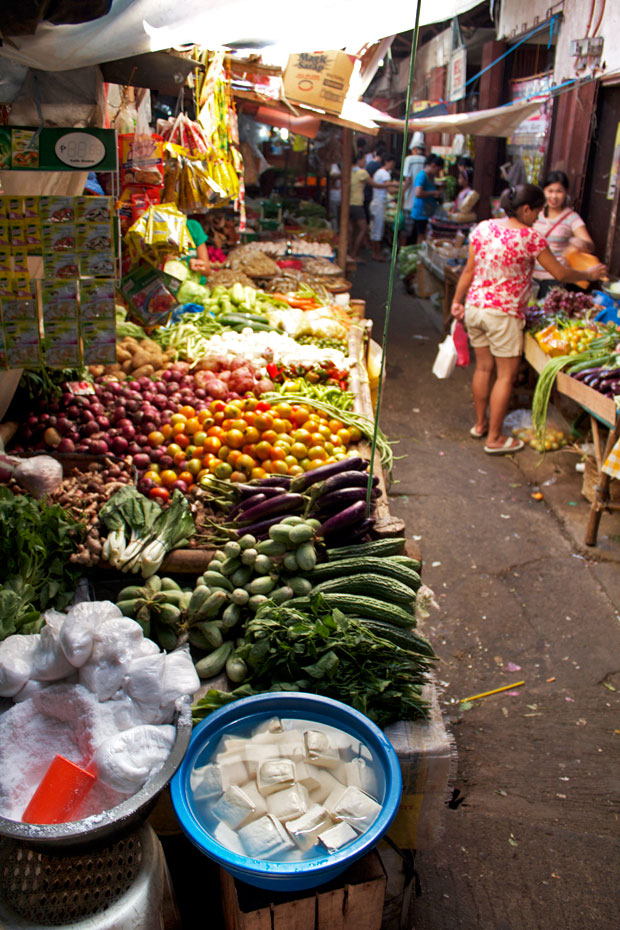 Raw, pure honeycombs. Having enjoyed these once before, you stick whole chunks in your mouth, suck out the honey, then spit out the combs. Really delicious and pure-tasting.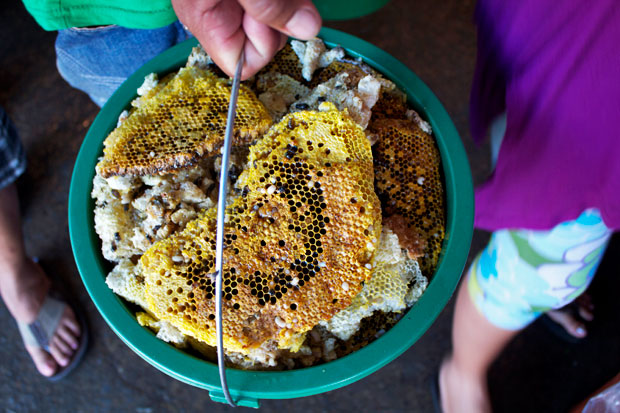 Dried Fish
Filipino breakfast fare galore. Got any biya or lamayo?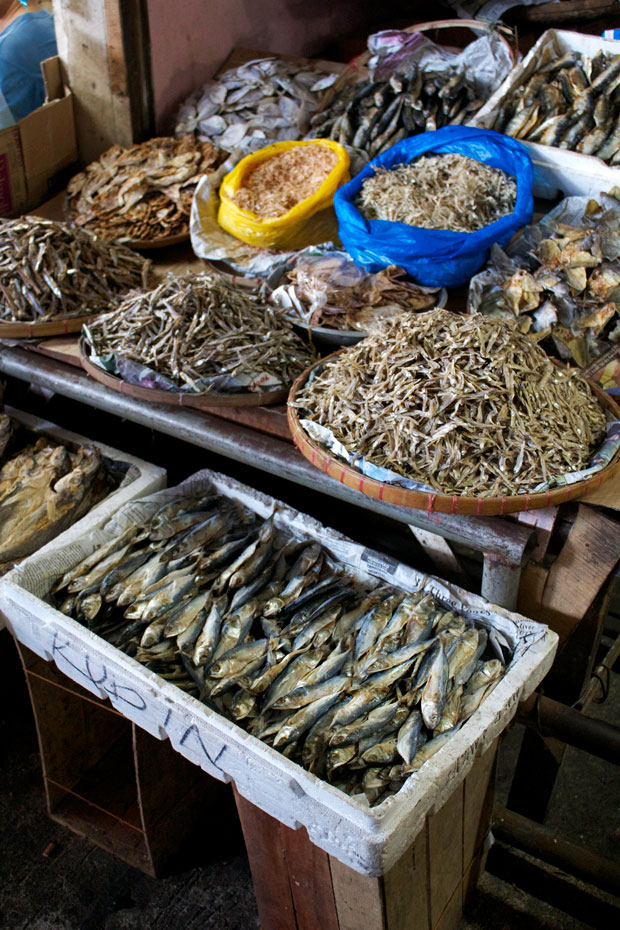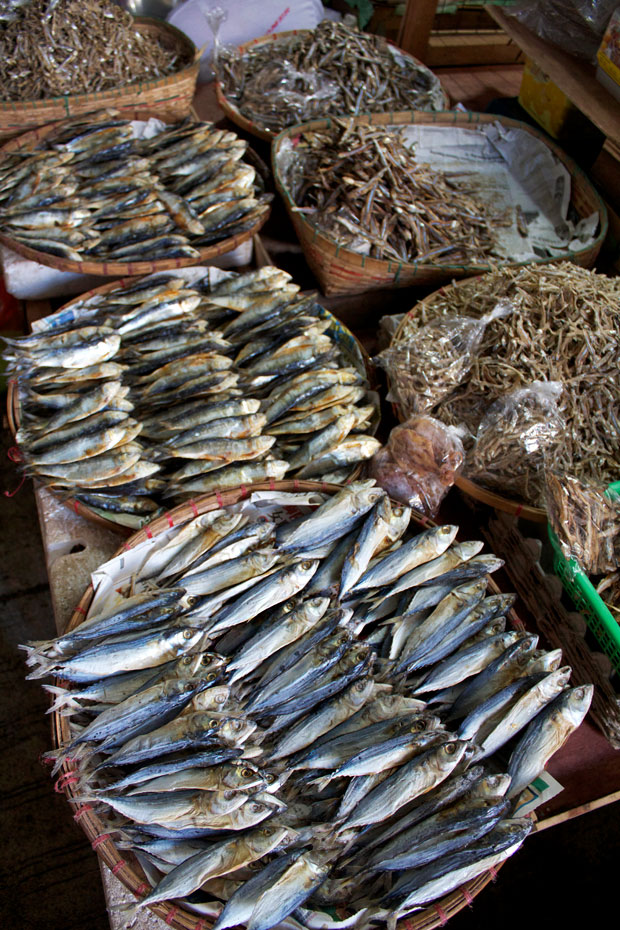 Seafood
Don't you just love how organized their seafood section looks?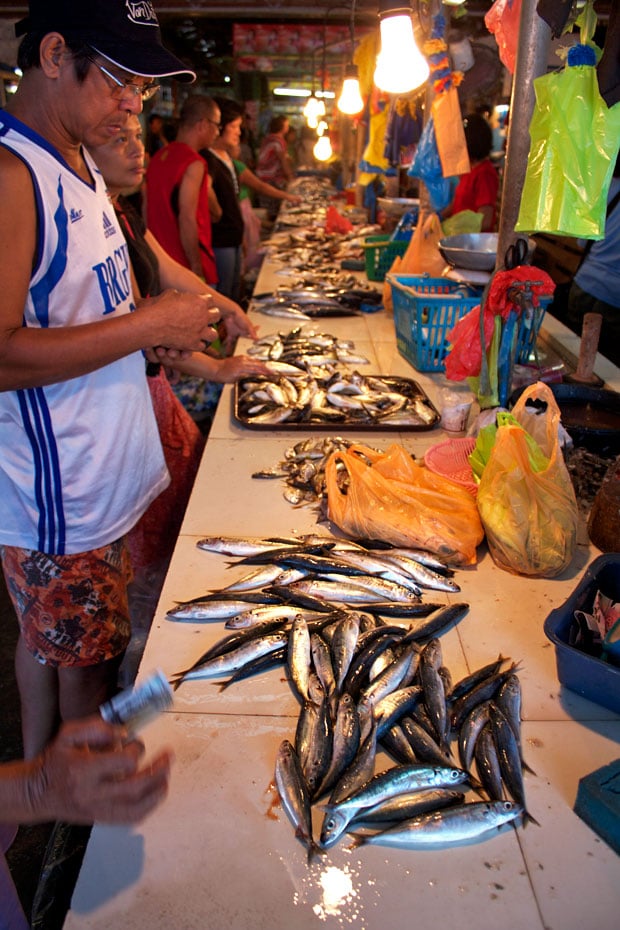 Are these barracuda?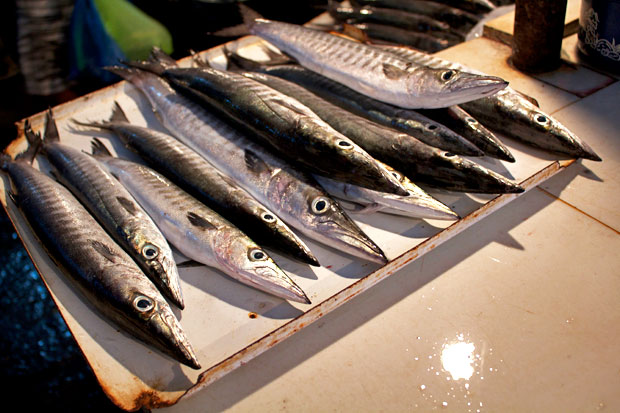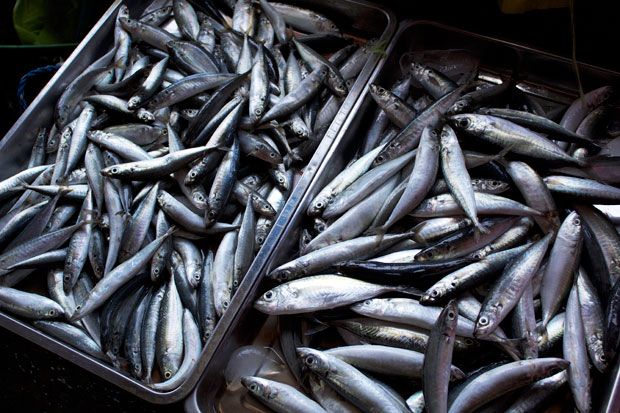 Vibrant lapu-lapu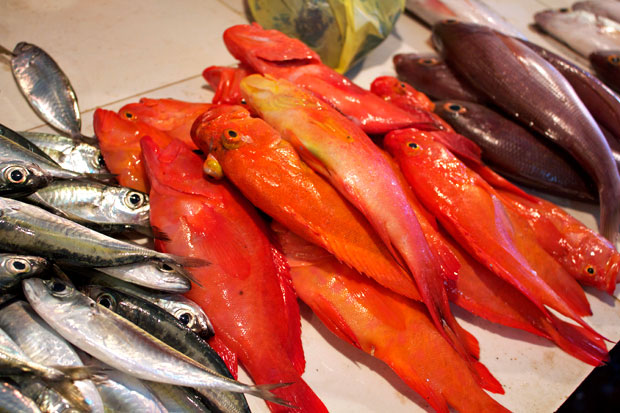 Tuna steaks?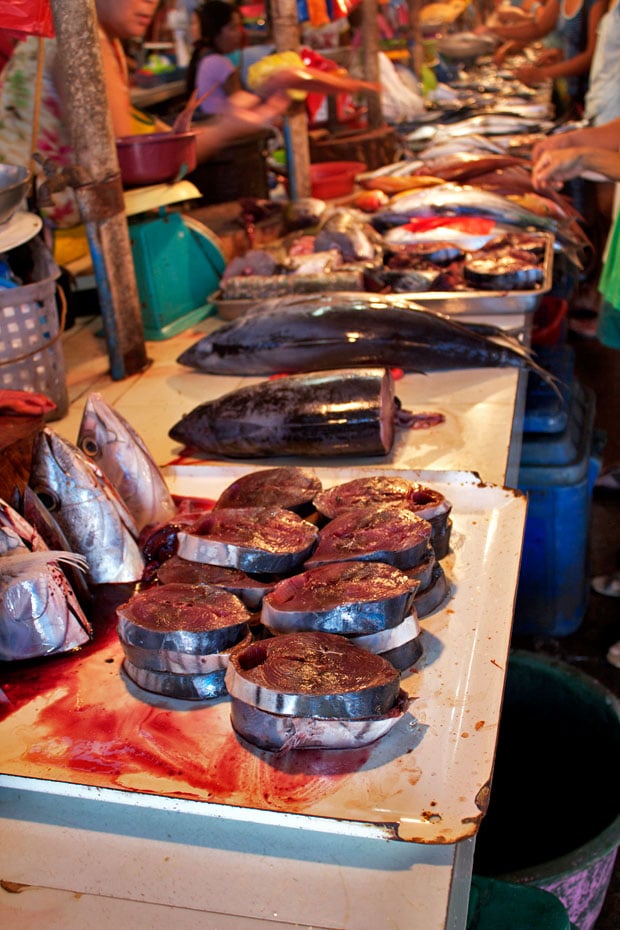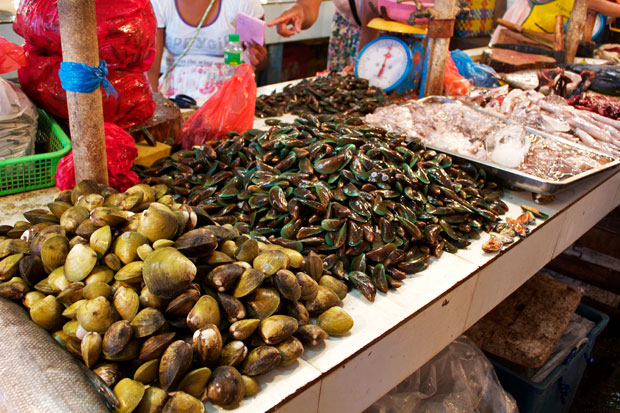 I'm feeling a little gutted today.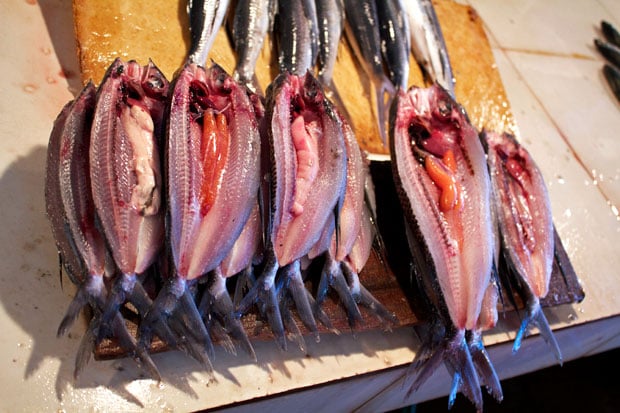 An accordion of fish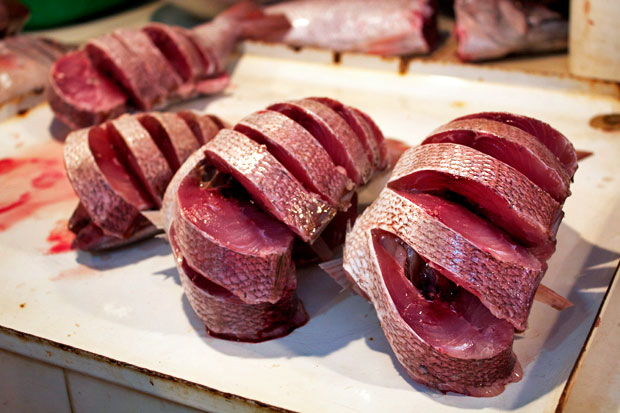 Chicken, Beef, Pork
Chicken heads. I wonder what they do with these? At Avilon Zoo in Montalban, they feed them to the giant Arapaima. 😈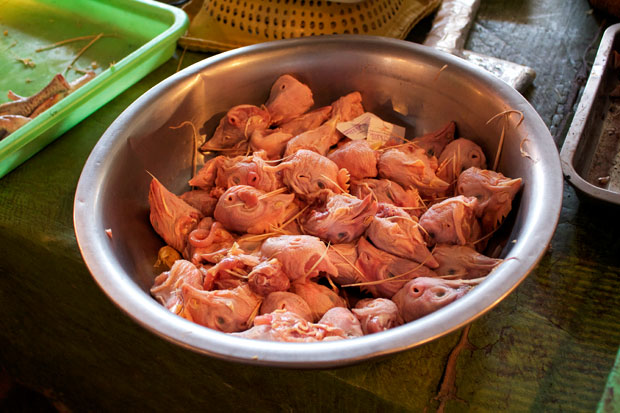 If you think this looks bloody awful, it is. A hodgepodge of pork offal, trust me, these taste much better than they look. 😉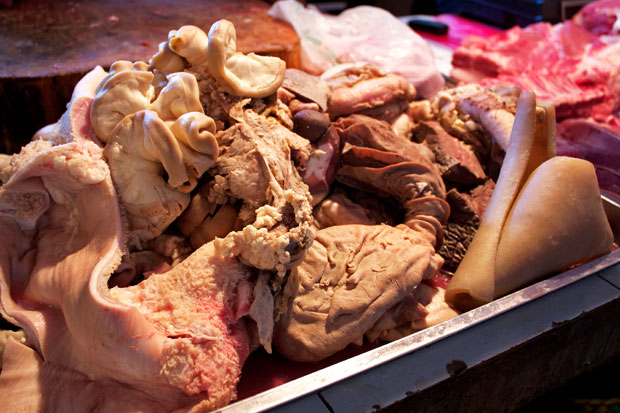 More offal-ness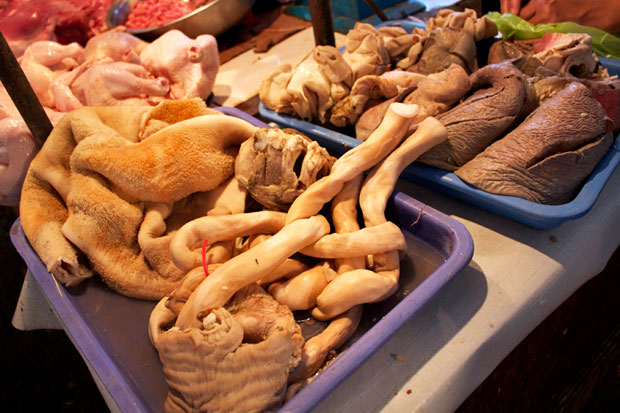 Congealed chicken blood, colloquially referred to as "Betamax", for their color and shape.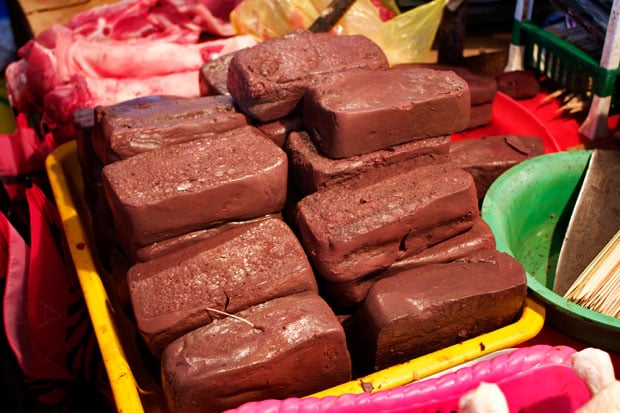 Smiling Faces
As much fun as I had taking pictures of all the food, I had an even better time photographing the vendors. I swear, we Filipinos are such a joyous bunch. It's amazing how much laughter a few clicks of the camera can generate. 😀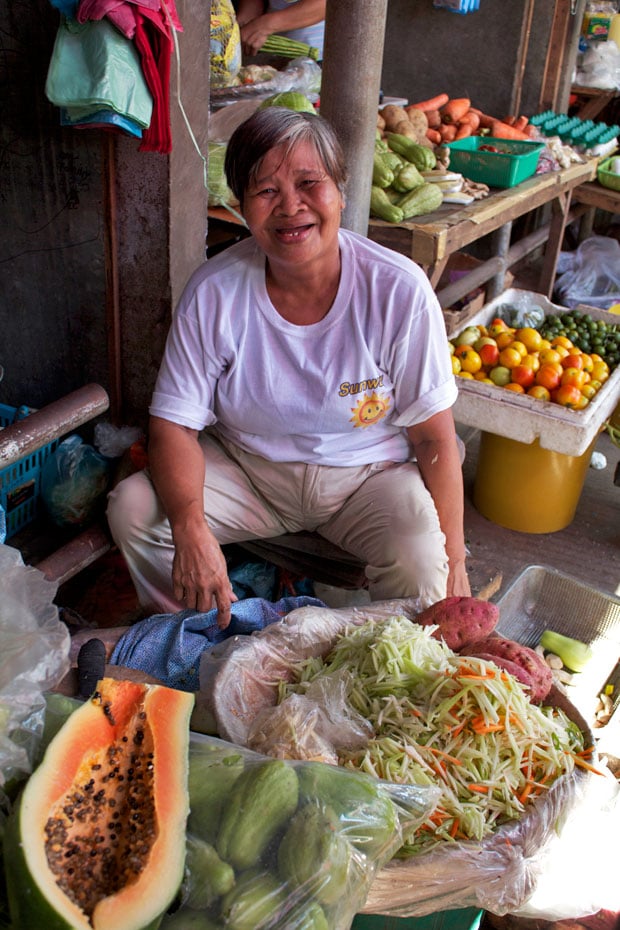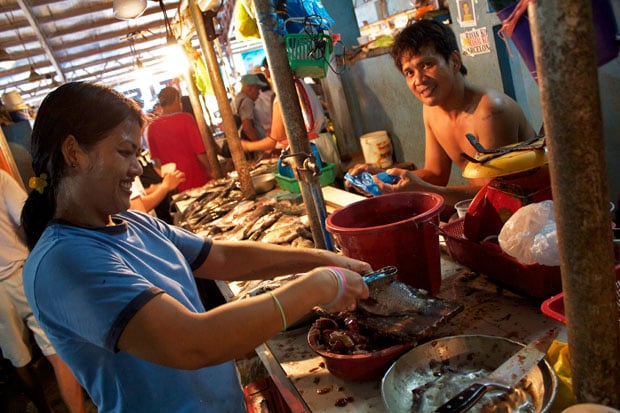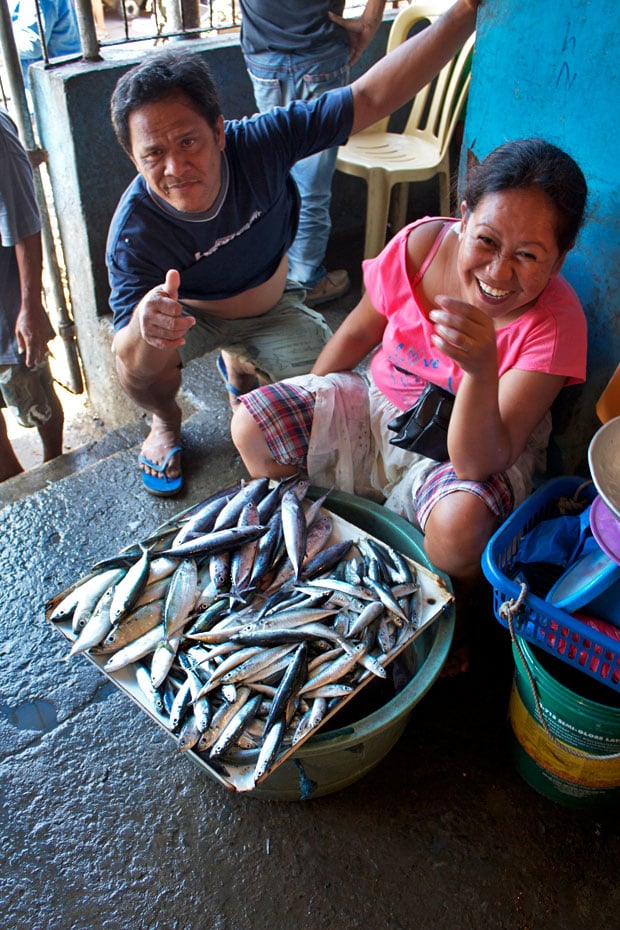 This fishwife was a little shy, though I bet she was all smiles behind that fan. 🙂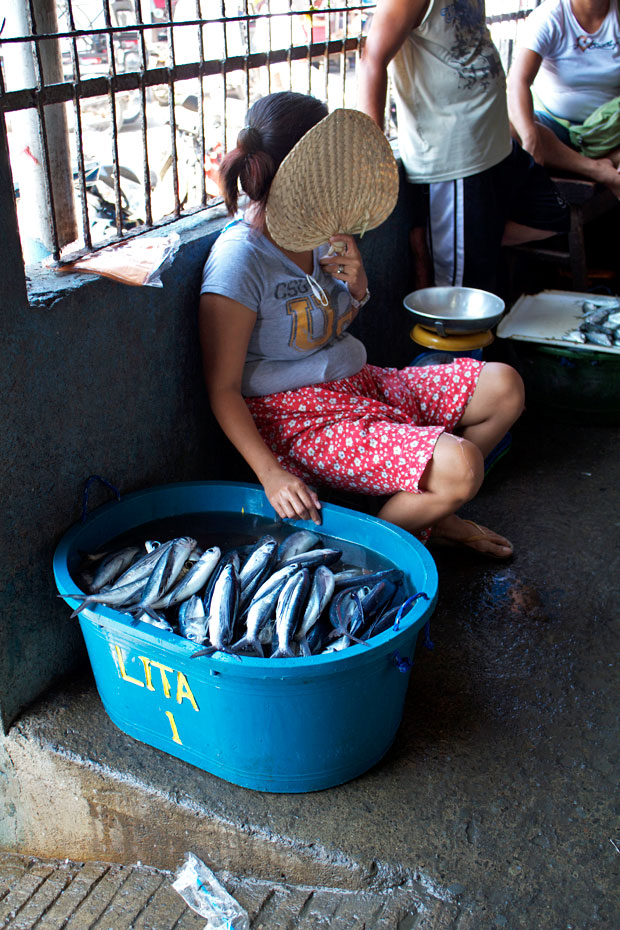 Smile! 🙁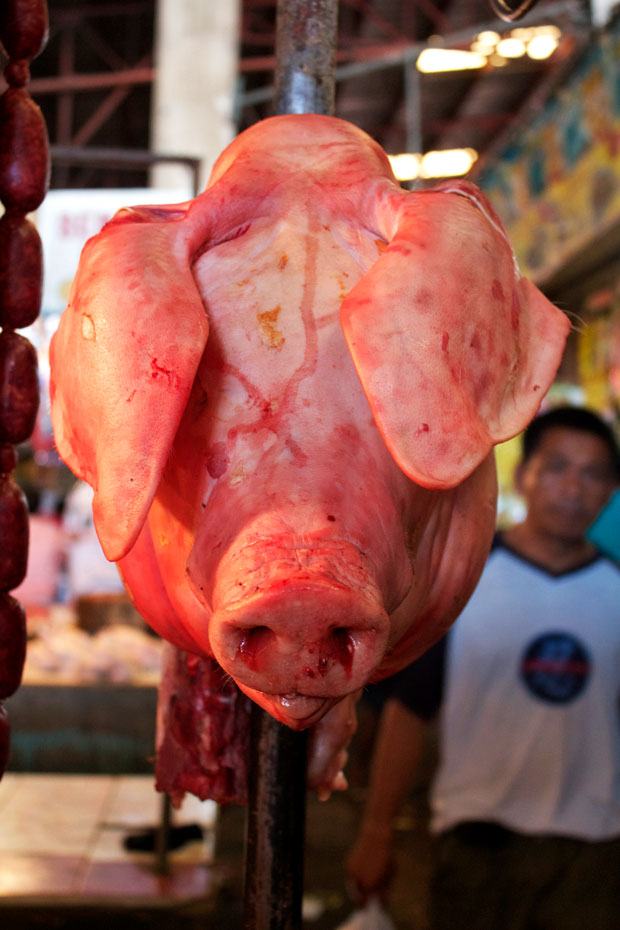 Unfortunately, the most interesting thing I saw at the market today was the one thing I failed to photograph – beautiful specimens of curacha – which are these primordial-looking crustaceans known in English as the spanner or red frog crab. Thought to be endemic to the waters of Sulu in the province of Zamboanga, they can apparently be caught somewhere off the coast of Batangas as well. A gorgeous deep orange-red, even when fresh from the ocean, the lone vendor selling them today ran out by the time I got back to take pictures. 👿
You can find photographs of these fascinating little creatures, as well as a couple of recipes, on this blog post, written by none other than Market Man himself. 😉