This bed and breakfast in a remodeled ancestral house is one of the main reasons why we went back to Taal Heritage Town.
The first time we saw this place was in early March when we did Pio Goco's food and walking tour. At the time, it wasn't open yet. Scheduled to open a week later, it was in the finishing stages of its renovation but you could already see its potential. Mattresses were still covered in plastic, tools were everywhere, dust was flying all around. But even then, you just knew this place was going to be beautiful. So beautiful in fact, that it made us change one of our travel patterns.
Whenever we go on a trip, Ren and I spend most of our time exploring so we don't always go for the nicest hotels. Why spend more on a room that you'll only be sleeping in right? This was one place though where we were happy to make an exception.
Heritage Living at Paradores del Castillo
An ancestral house built in the early 1900s, Paradores del Castillo is located along Calle H. Del Castillo just a few steps away from Casa Villavicencio and the San Lorenzo Ruiz Steps.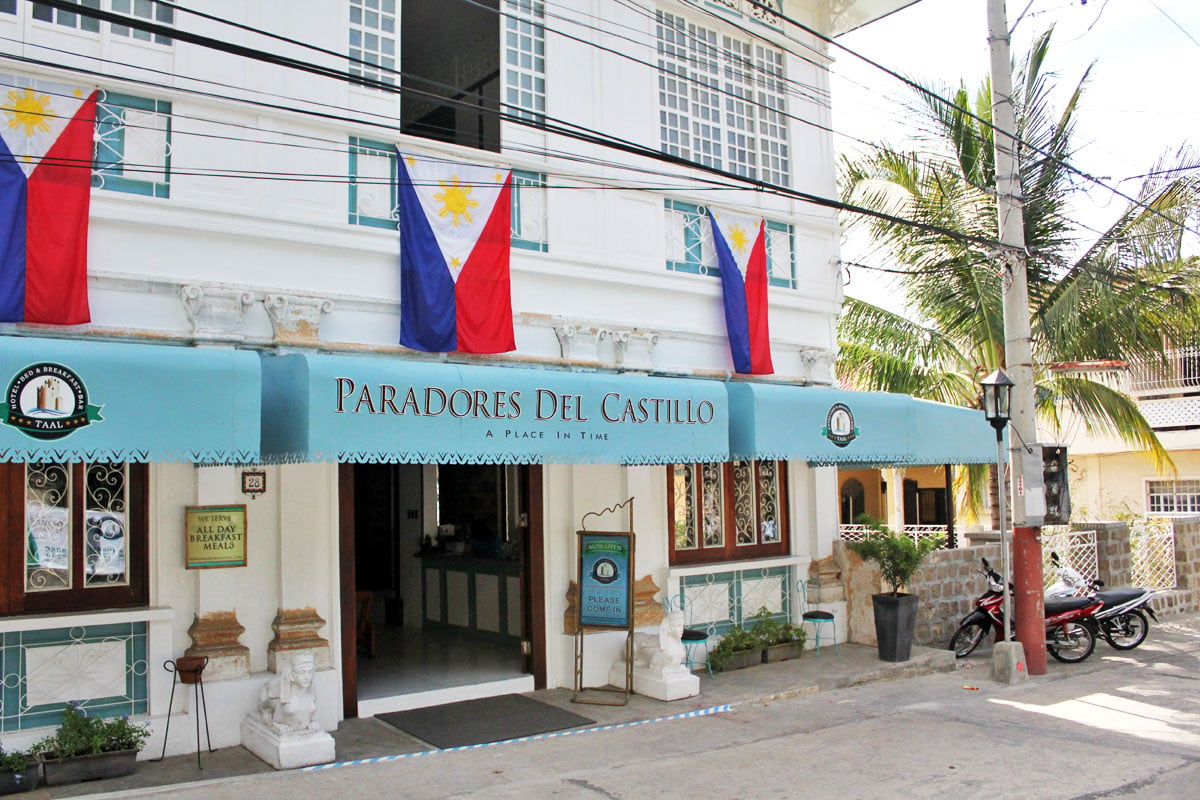 Common Areas
The lobby. Paradores del Castillo opened its doors in March 2015 so everything looks and feels brand new, despite being decorated with antiques. Does that make sense? 😛 Loved the high ceilings and open-air feel to the space. It felt good being there.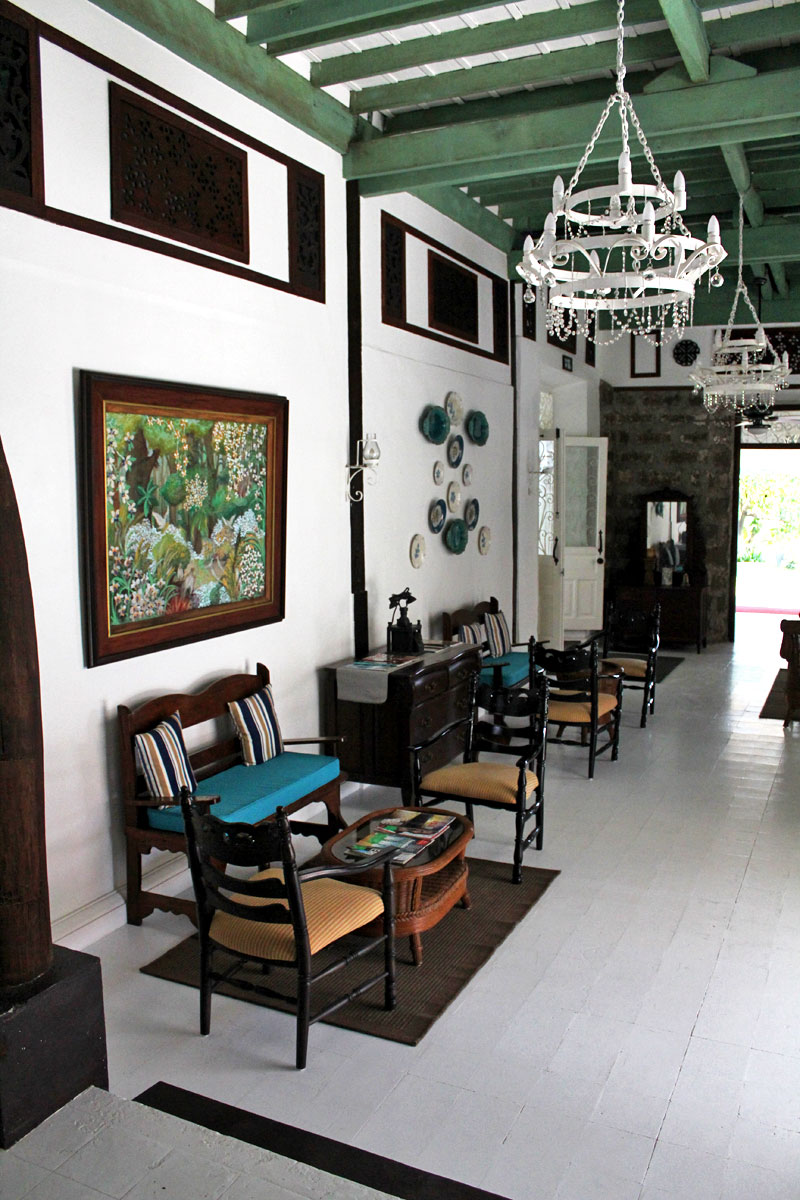 Welcome drinks in mason jars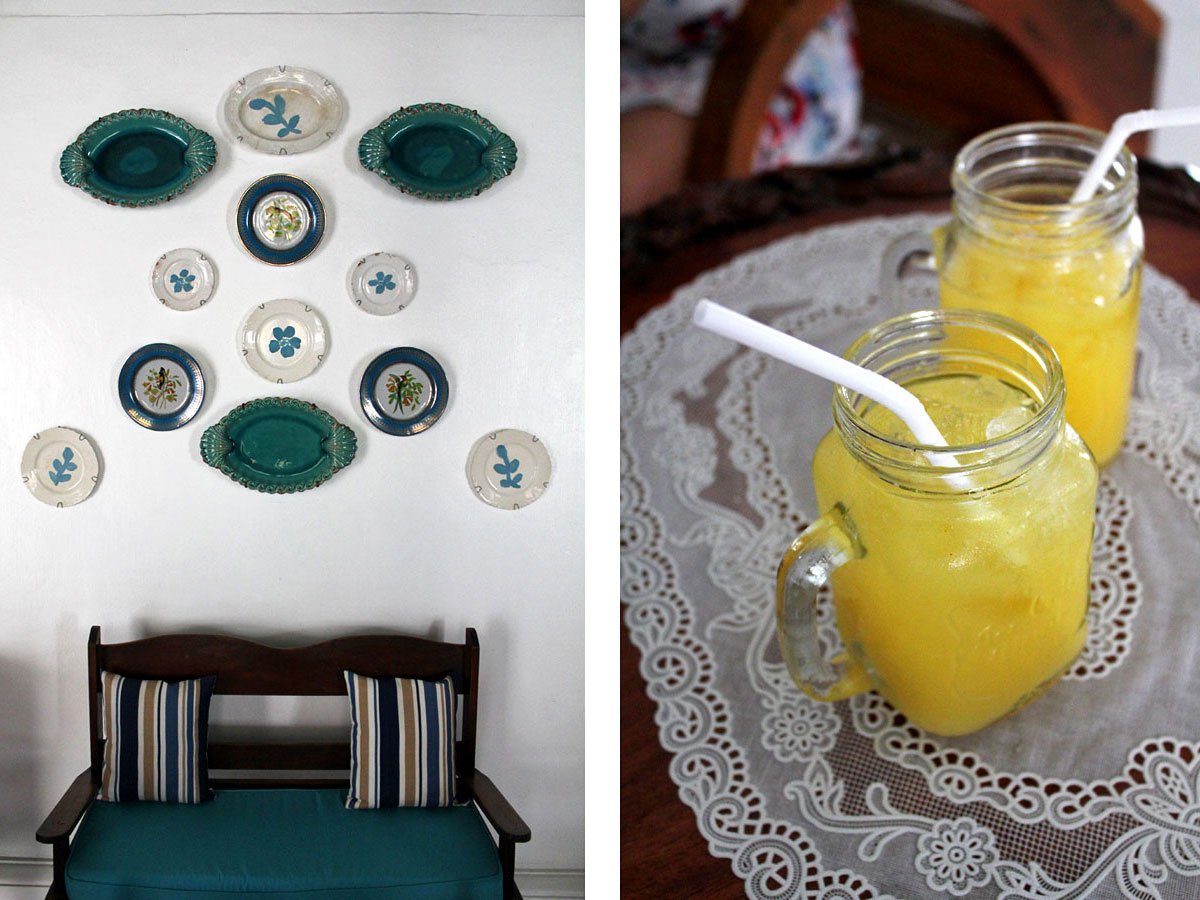 Stairwell leading up to the rooms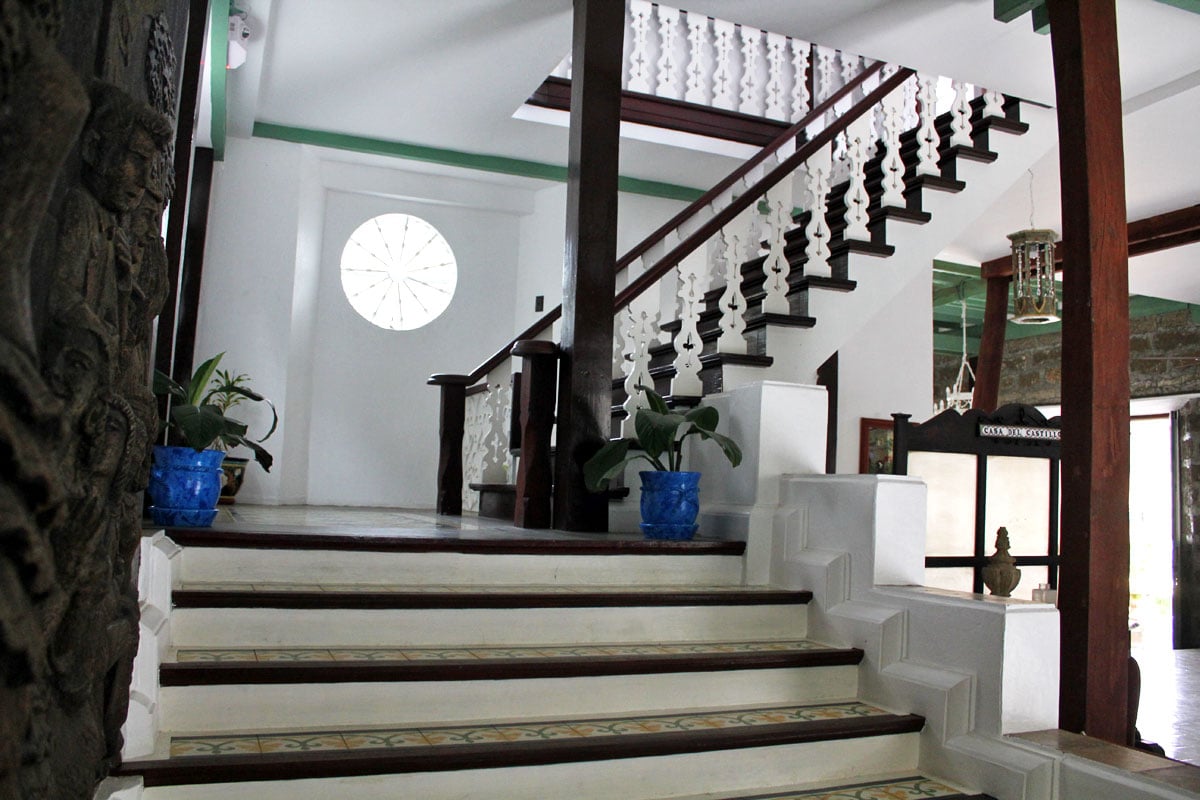 L: I love these wide staircases that are characteristic of Filipino ancestral homes.
R: The second floor common area. Guests are free to lounge upstairs, though I'm not sure if you can eat or drink here. Doesn't seem like it.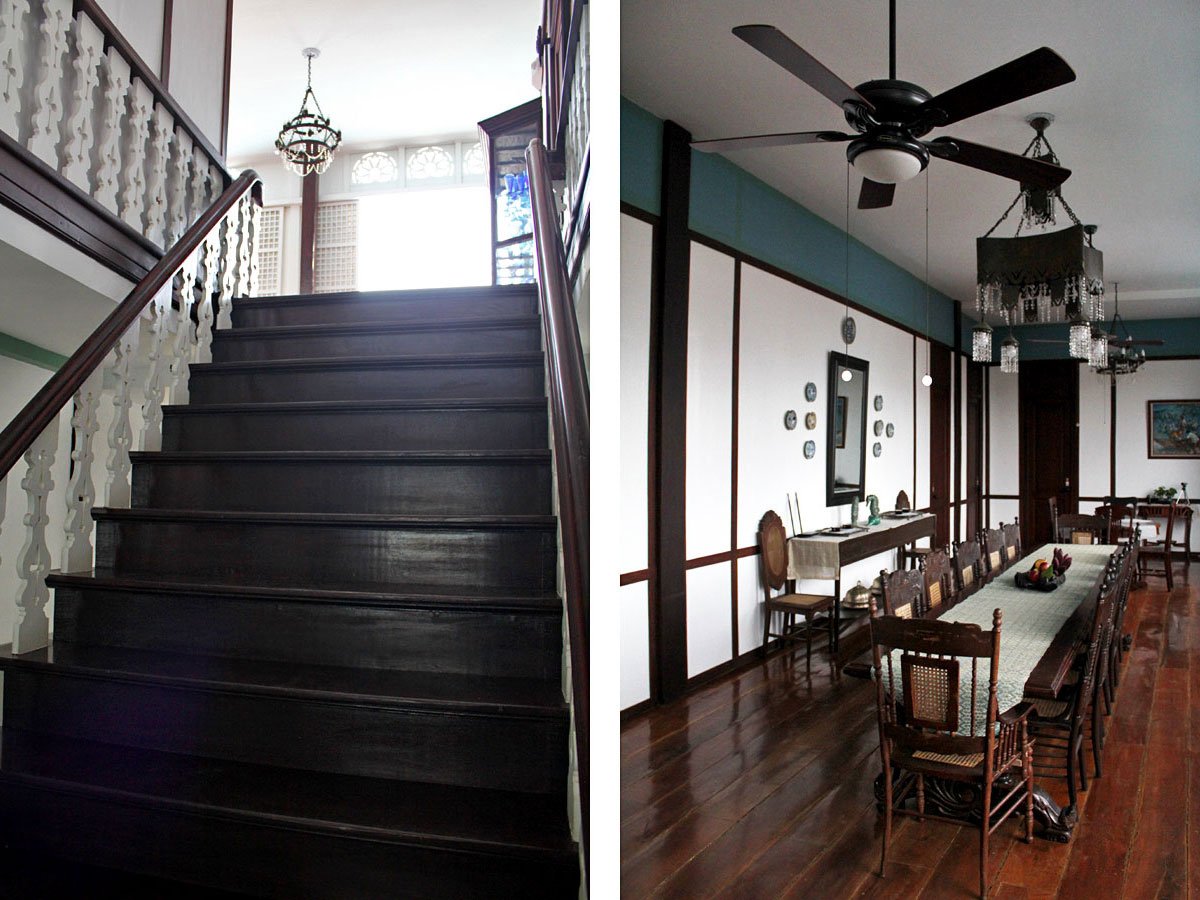 Admiring the details, and light streaming through those large open capiz windows.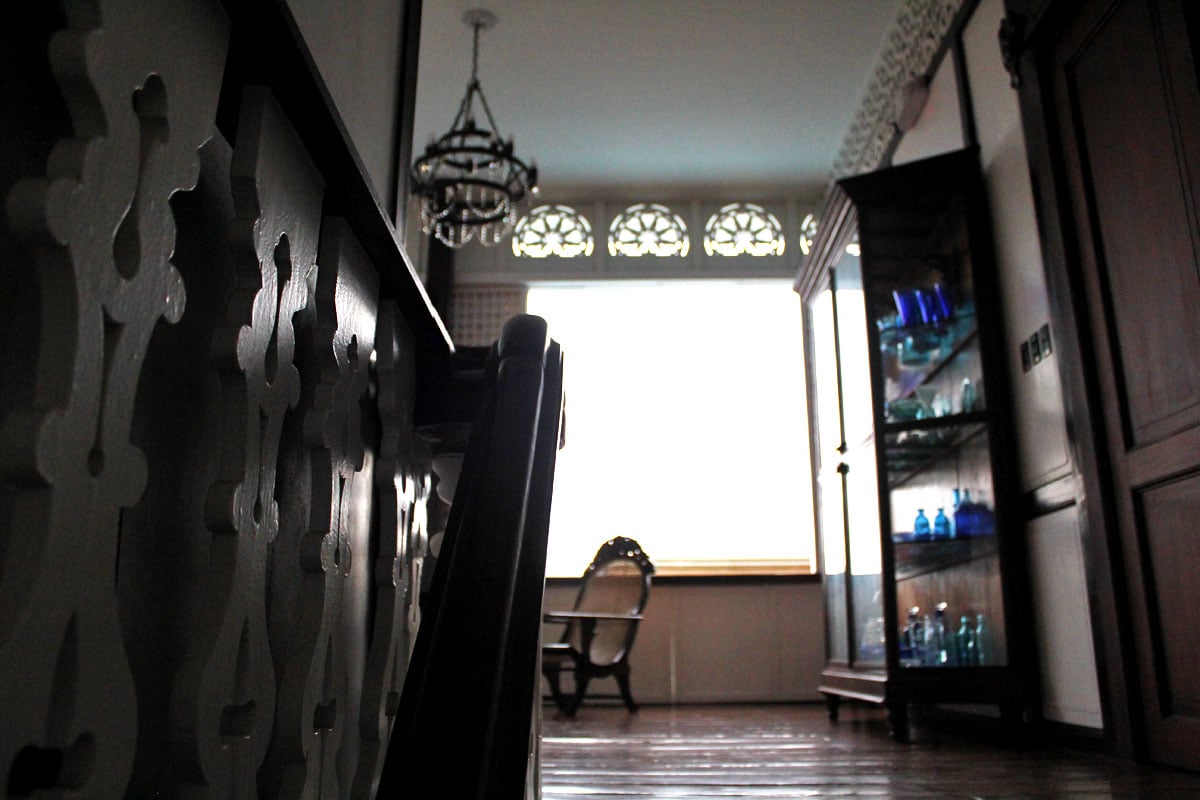 Second floor patio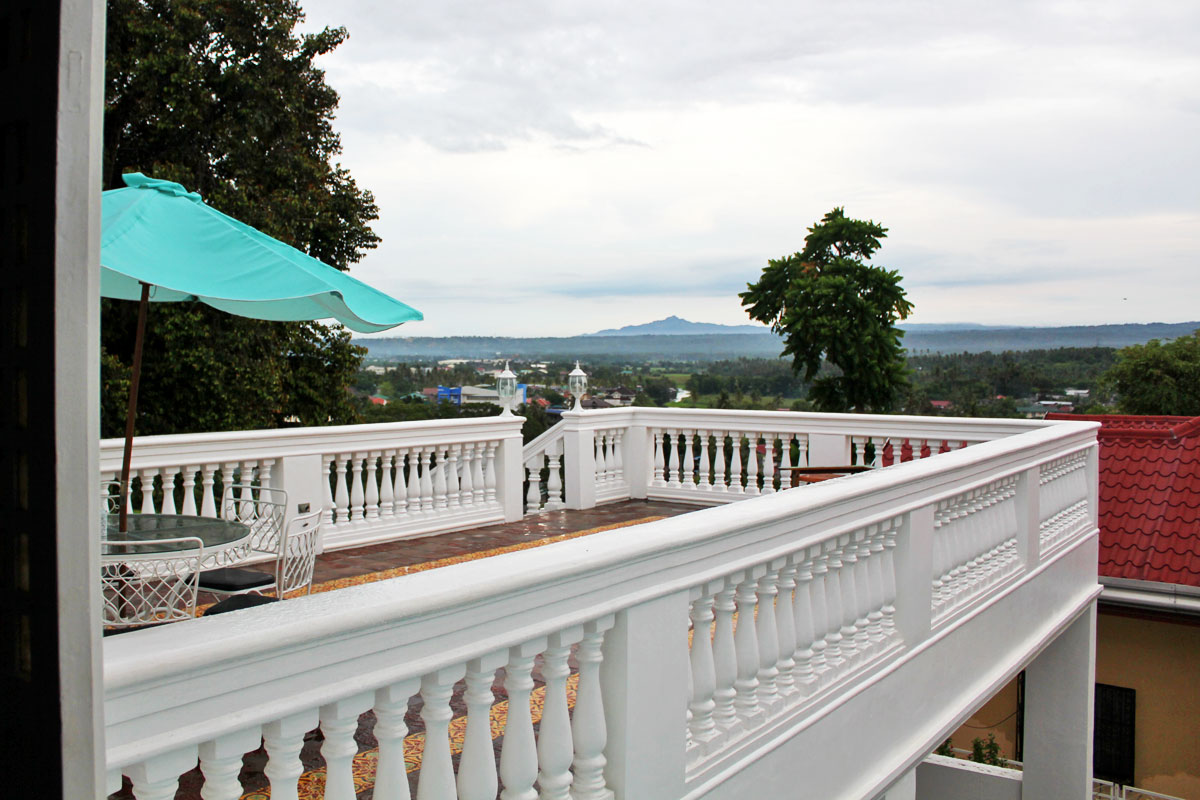 L: Love love love capiz windows. They make any space feel so airy and light.
R: Vintage glassware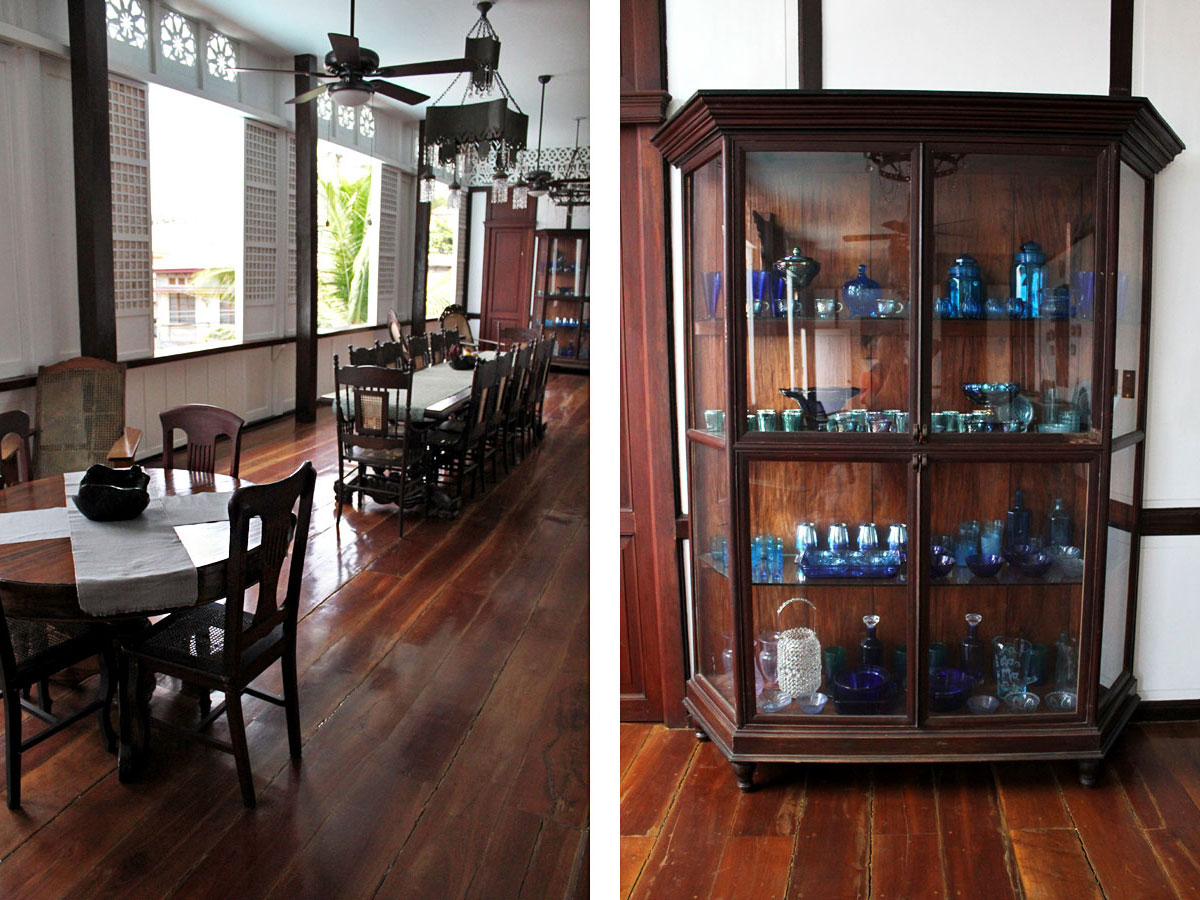 Santol (Deluxe Queen Room)
Our gorgeous, coma-inducing room. They have standard rooms here that go for PHP 2,500 a night, but those don't have en suite bathrooms so we went with this deluxe queen room instead. It's a little pricier at PHP 3,000 a night, but worth it. That includes breakfast as well.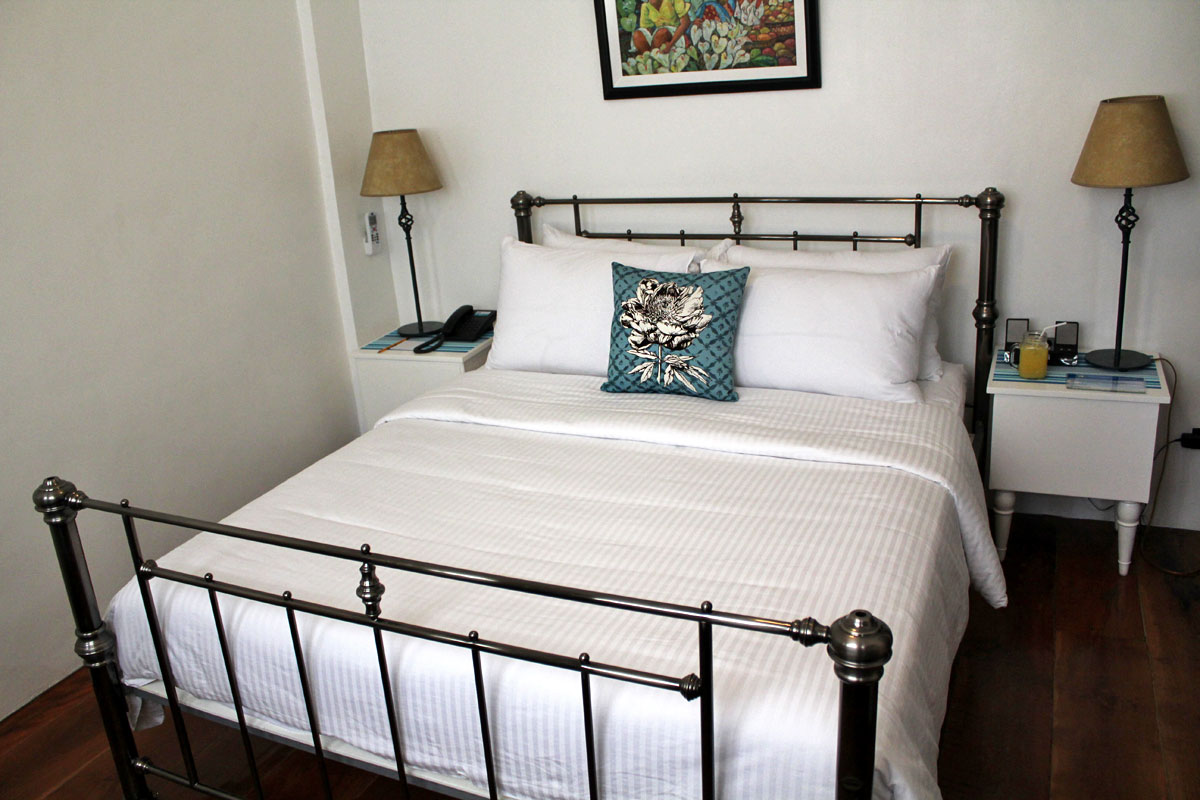 What sets Paradores del Castillo apart are the modern conveniences. Despite looking and feeling like an ancestral house from the late 1800s, you still have all the comforts of the 21st century like fast in-room wifi and a flat screen cable TV.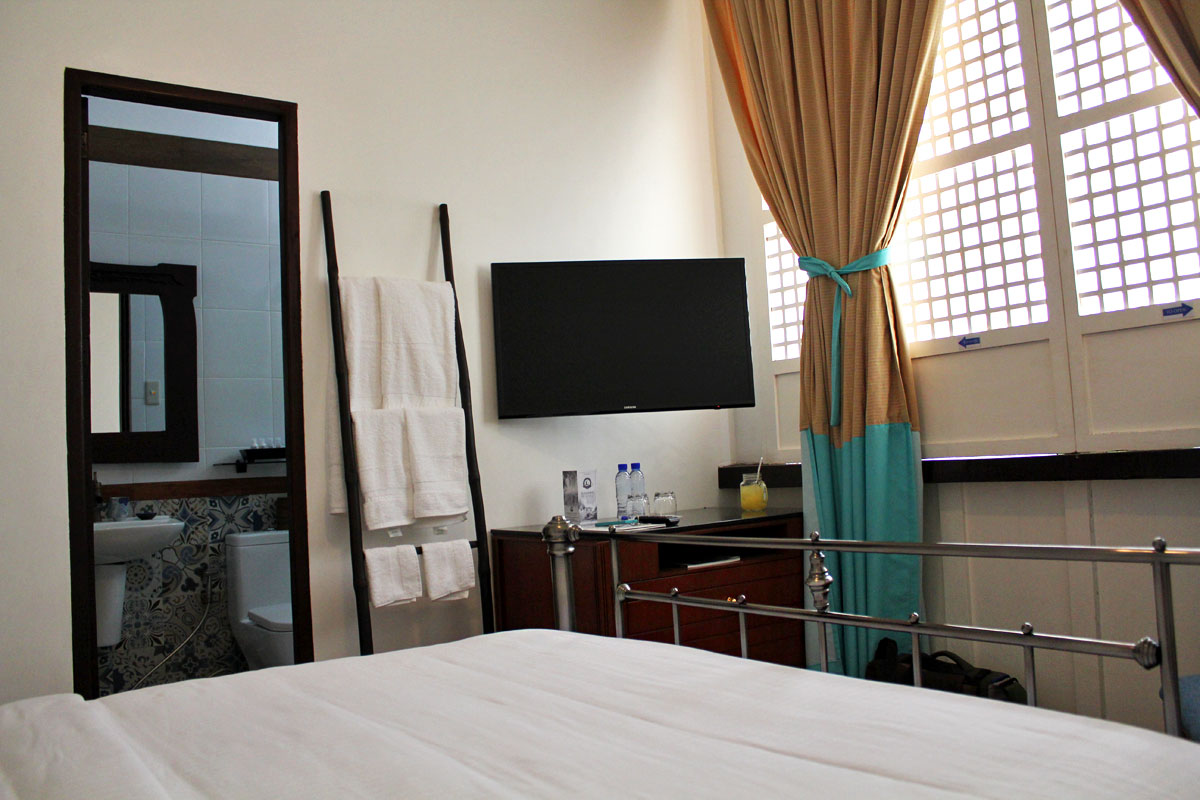 L: Every room is equipped with both a ceiling fan and a split type air-conditioner.
R: Beautiful bathroom with vintage accents but modern conveniences like a bidet and dual flush toilet.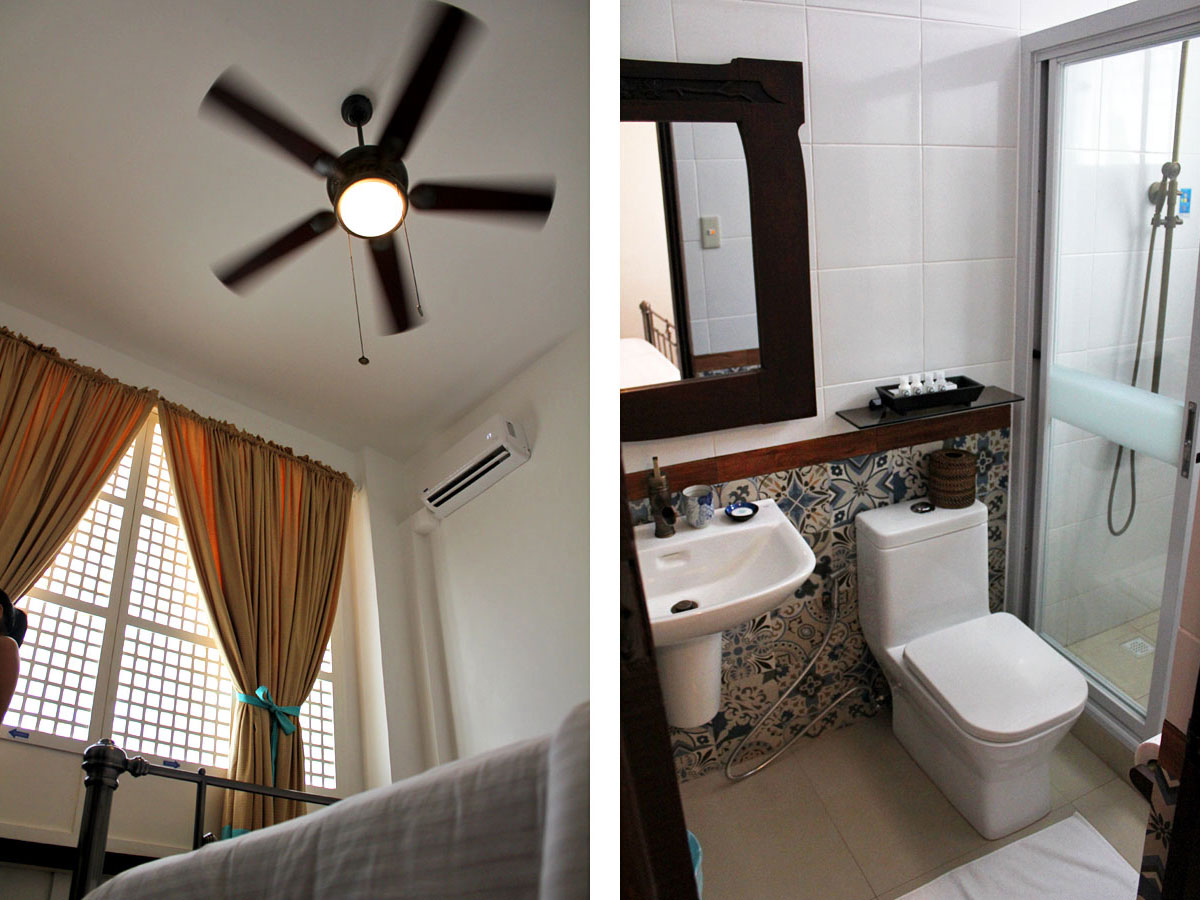 iPod dock. You know, for music and stuff.

These are the vintage accents I was talking about earlier. Aren't they cool? Love that brushed bronze rain shower head.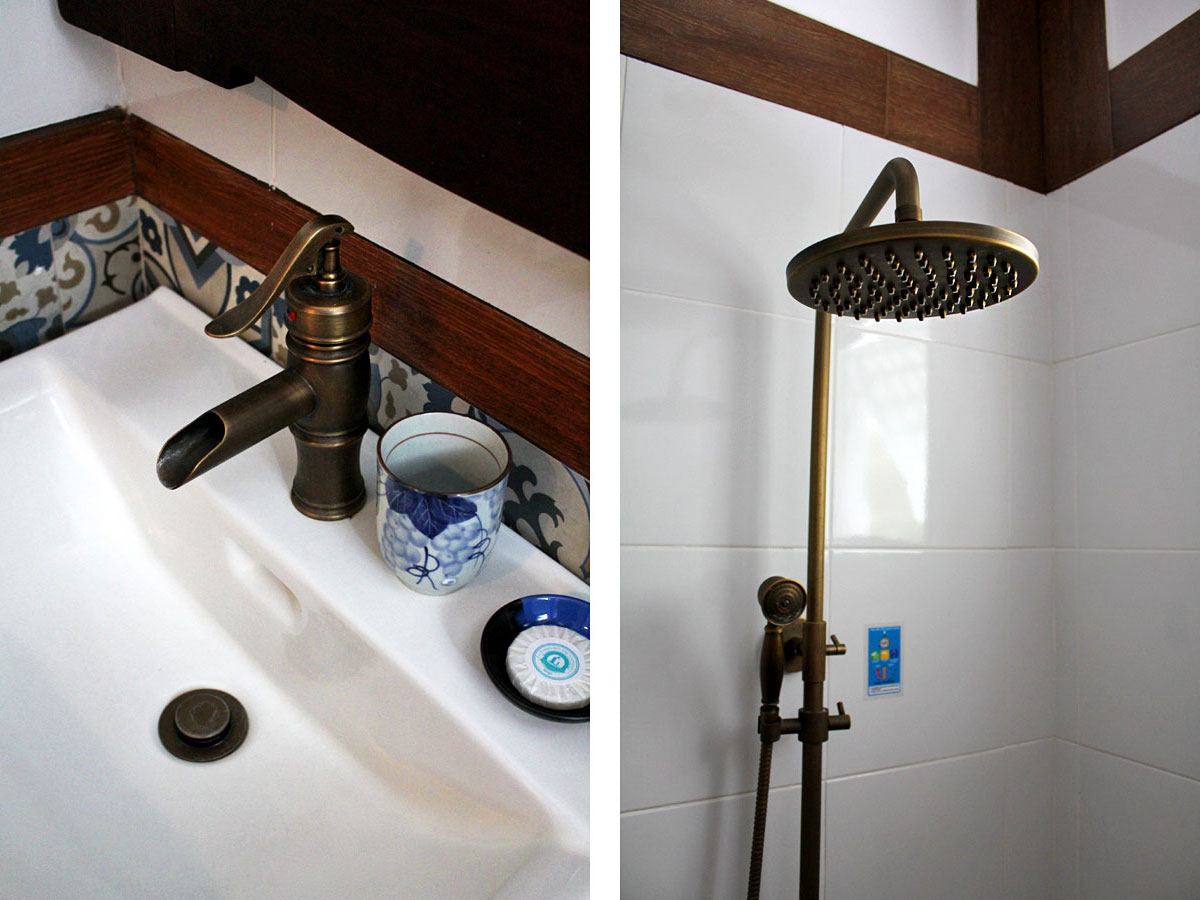 Breakfast at the Bamboo Lounge
Open from 7-11AM, the Bamboo Lounge overlooks the garden, making it the ideal place to enjoy breakfast.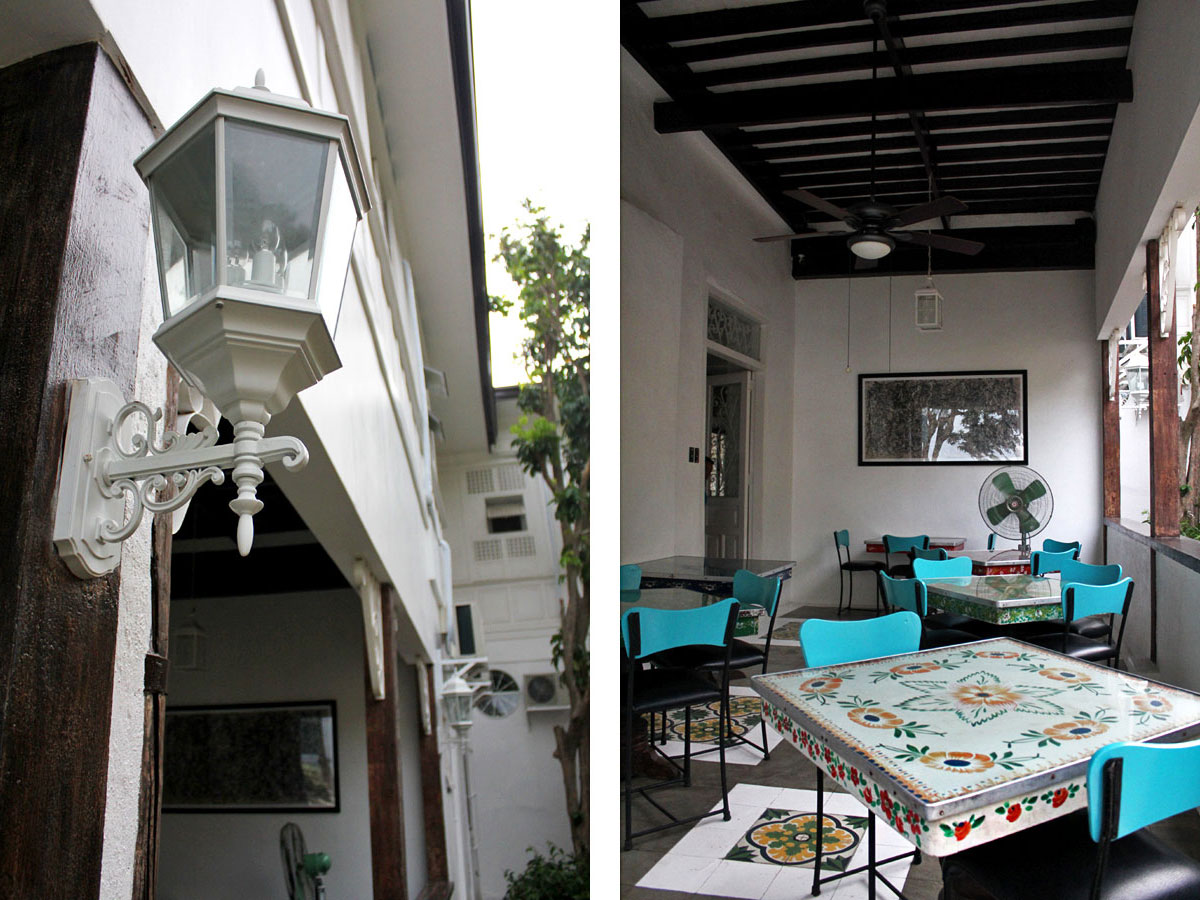 You can also go up to the second floor via this stairwell from the garden.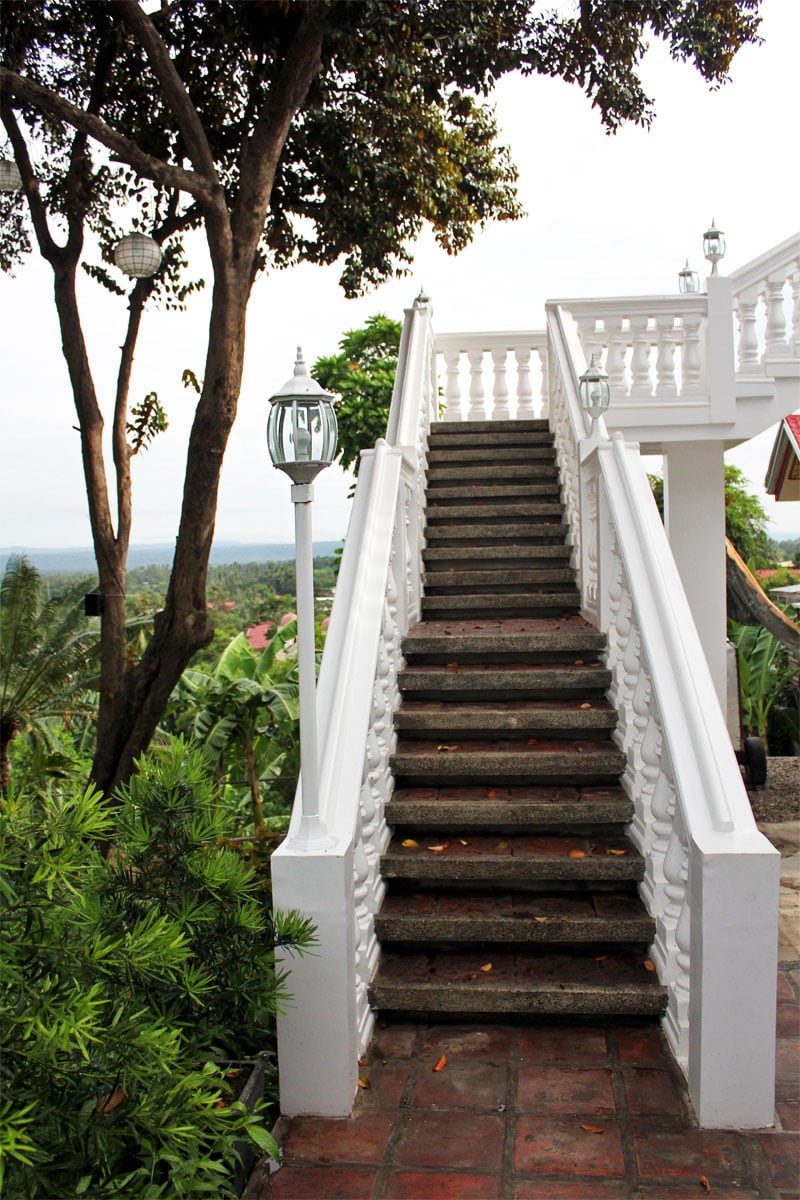 Our favorite part about bed and breakfasts? The breakfast of course! Don't these plates of Filipino breakfast look incredibly appetizing? I got the Vigan longganisa (Filipino sausage) while Ren had the tapang Taal (dried or cured beef). Both were beautifully plated. It was like sunshine on a plate!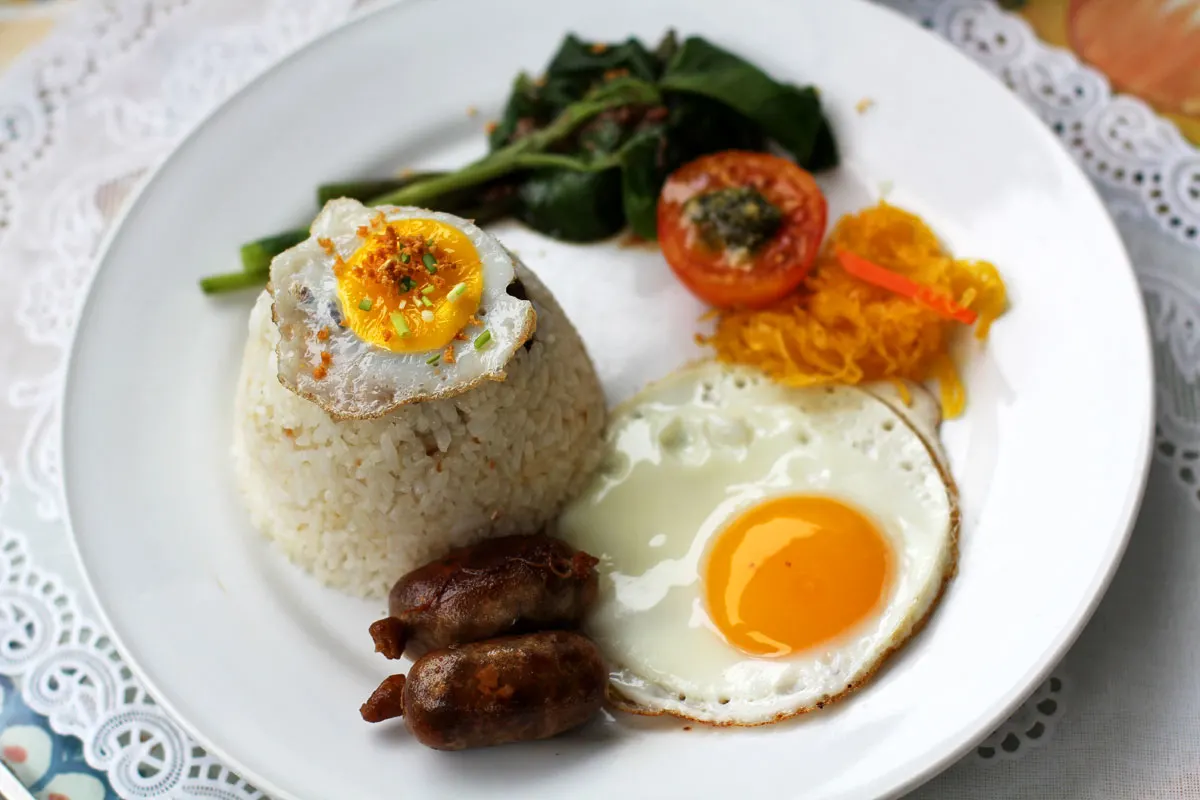 Aren't those little fried eggs on top of the rice cute? You can't really see it in the picture but mine had another sausage hiding beneath the egg. If you're a non-Filipino and have never enjoyed Filipino breakfast before, then you're in for a treat. Filipino breakfasts are some of my favorite things to eat in the world. So comforting.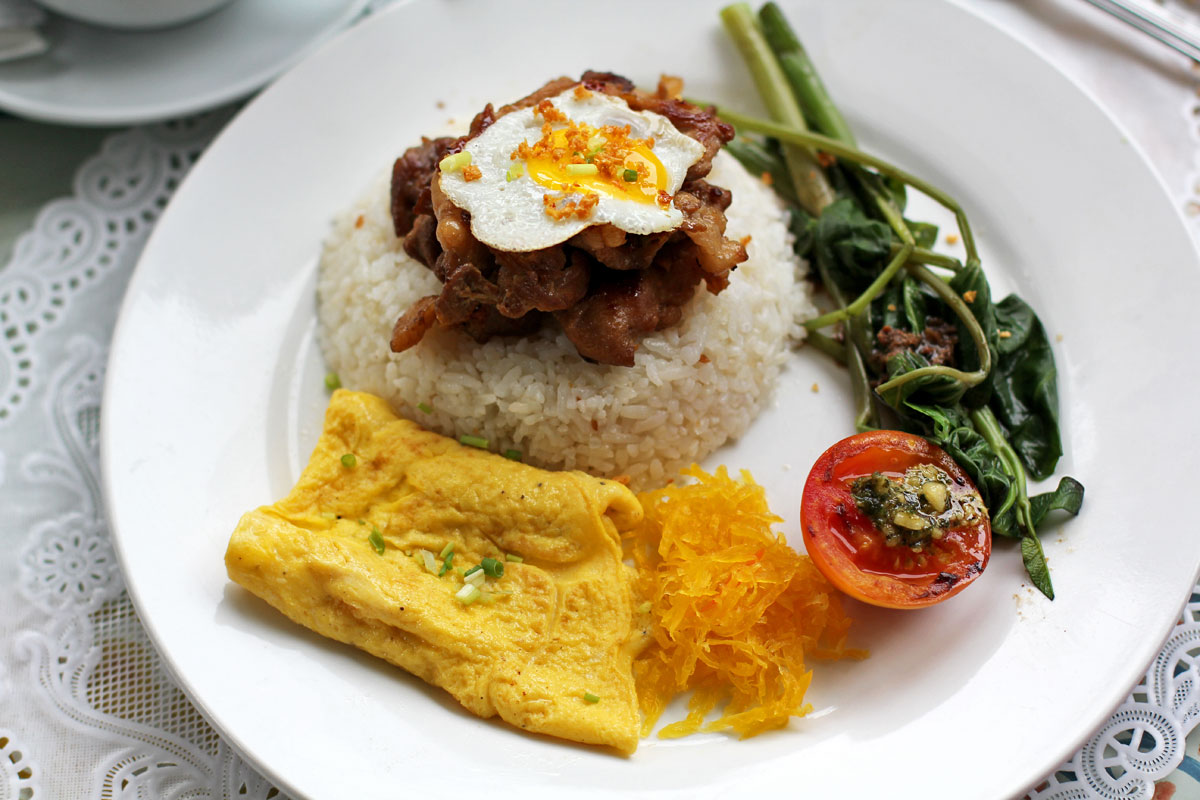 Another thing we loved about Paradores was how courteous and attentive the staff was. Everyone was always smiling, greeting us, asking us how we were doing and if we needed anything. I know the hotel is new so they're trying really hard, but it's clear that the staff has been well-trained. I hope this is something they keep up because it makes a world of difference. It makes guests feel important and well cared for.
I know bed and breakfasts serve only breakfast by definition, but it would be nice to see them expand their menu. At the moment, they only offer select bar chow dishes apart from breakfast, but it would be cool to see them serve lunch and dinner as well. That and the addition of a pool would be awesome. Taal can get brutally hot during the summer so the addition of a pool, even a small one, would make this place perfect.
You can book a room at Paradores de Taal through Booking.com or Agoda. Be sure to check both sites to find the best deal.
Paradores del Castillo, Taal Heritage Town, Batangas
No. 28 Calle Dr. H. del Castillo Street, Barangay Zone 14, Taal, Batangas, Philippines
Tel: +63 43 740-4060
Mobile: +63 922-803-8856 / +63 917-500-6041
Website: paradoresdetaal.com
Facebook: Paradores del Castillo
YouTube: Paradores del Castillo
Google+: Paradores del Castillo
Email: [email protected]
Approximate Room Rate: Starts at PHP 2,500 a night (as of June 2015)
Check-in: Starts at 2PM
Check-out: Until 12NN
MAKE A RESERVATION: Booking.com | Agoda
For more Taal travel tips, check out our First-Timer's Travel Guide to Taal Heritage Town, Batangas, Philippines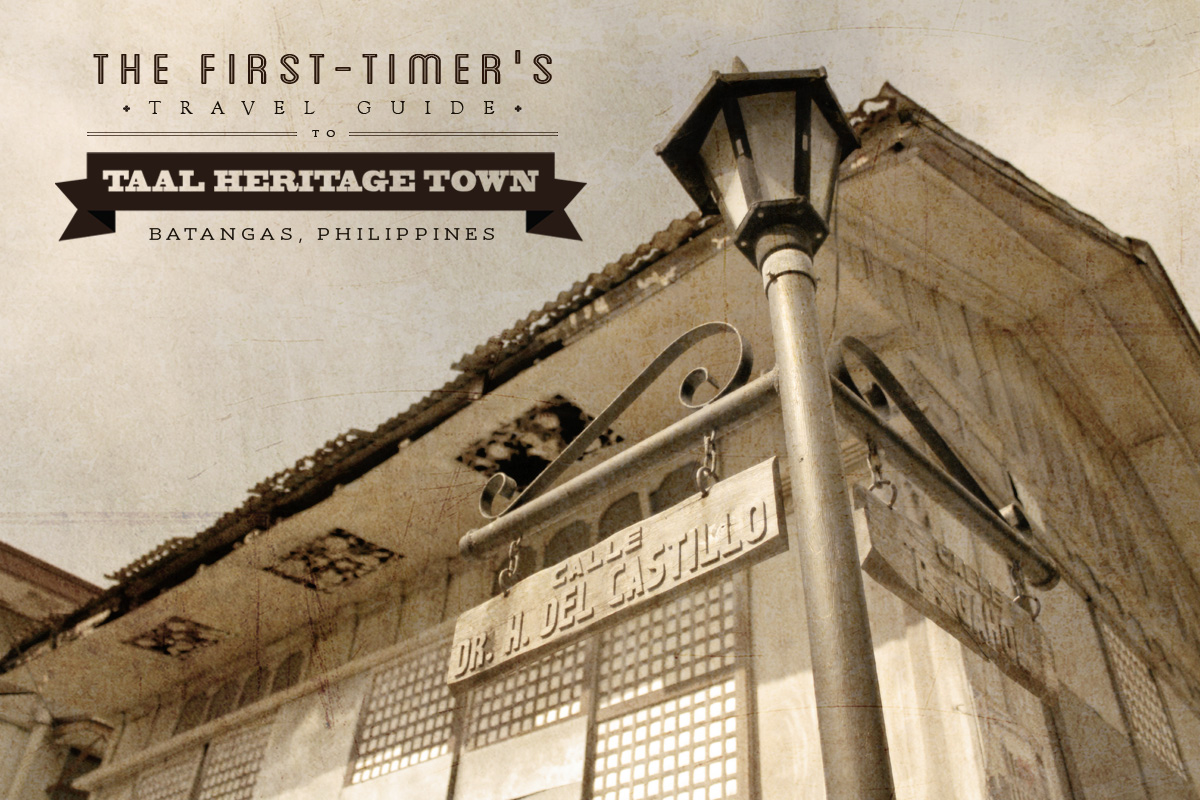 Disclosure
The hotel links in this post are affiliate links. If you make a reservation, then we'll get a small commission at NO extra cost to you. We really appreciate your support as this helps us keep this website going. Thank you!