Bathing in an onsen is one of the best things you can do in Japan, especially in winter. Japan is a volcanically active country so there are thousands of hot spring facilities scattered throughout its many islands. Popular with both international and local tourists, it's said that onsens are one of the biggest drivers of domestic Japanese tourism, and I can see why.
To be honest, I didn't always get the appeal of onsens. What was so fun about taking a dip in a hot pool with a bunch of naked strangers? Couldn't I just do that in my hotel room's bathtub? I didn't understand what the allure of an onsen was, until I actually tried it.
When I paid a quick visit to Kinosaki Onsen in Hyogo this January, I was shocked to see so many Japanese onsen-goers walking around town in thin yukatas and getas. It was the height of winter and my hands were practically numb from the cold! How could they stand it?
It wasn't until this onsen experience in Yufuin did I understand that the Japanese weren't born with some superhuman resistance to the cold, it was imparted to them by bathing in the onsen.
Ren and I spent a few days exploring Northern Kyushu so we made it a point to visit two hot spring towns to solve this mystery of the onsen.
Ryokan Kotonokashin
An onsen is best experienced in a ryokan. If you're unfamiliar with the term, a ryokan is a traditional Japanese inn which features tatami-matted rooms and communal baths. It's a relaxing atmosphere ideal for onsen bathing. We had stayed in traditional Japanese rooms before but Kotonokashin was our first in an actual ryokan.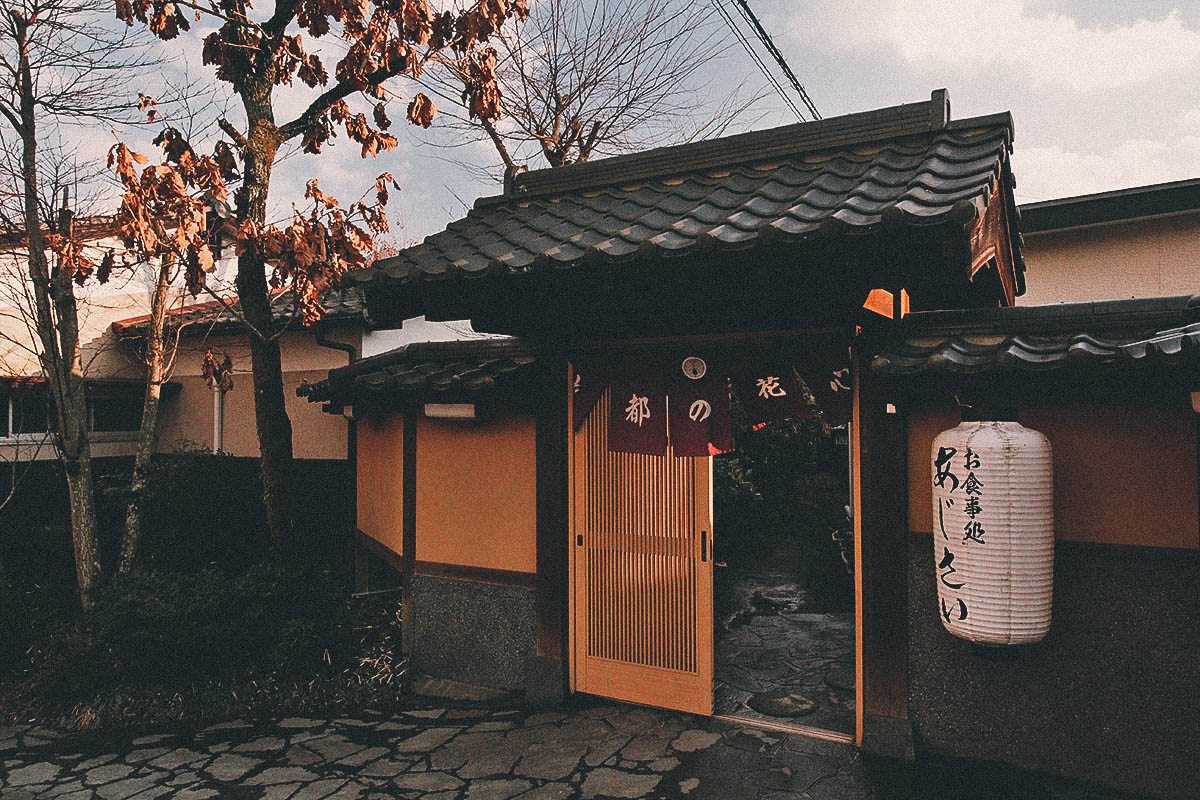 This was the entrance to a series of rooms and two onsens at Ryokan Kotonokashin.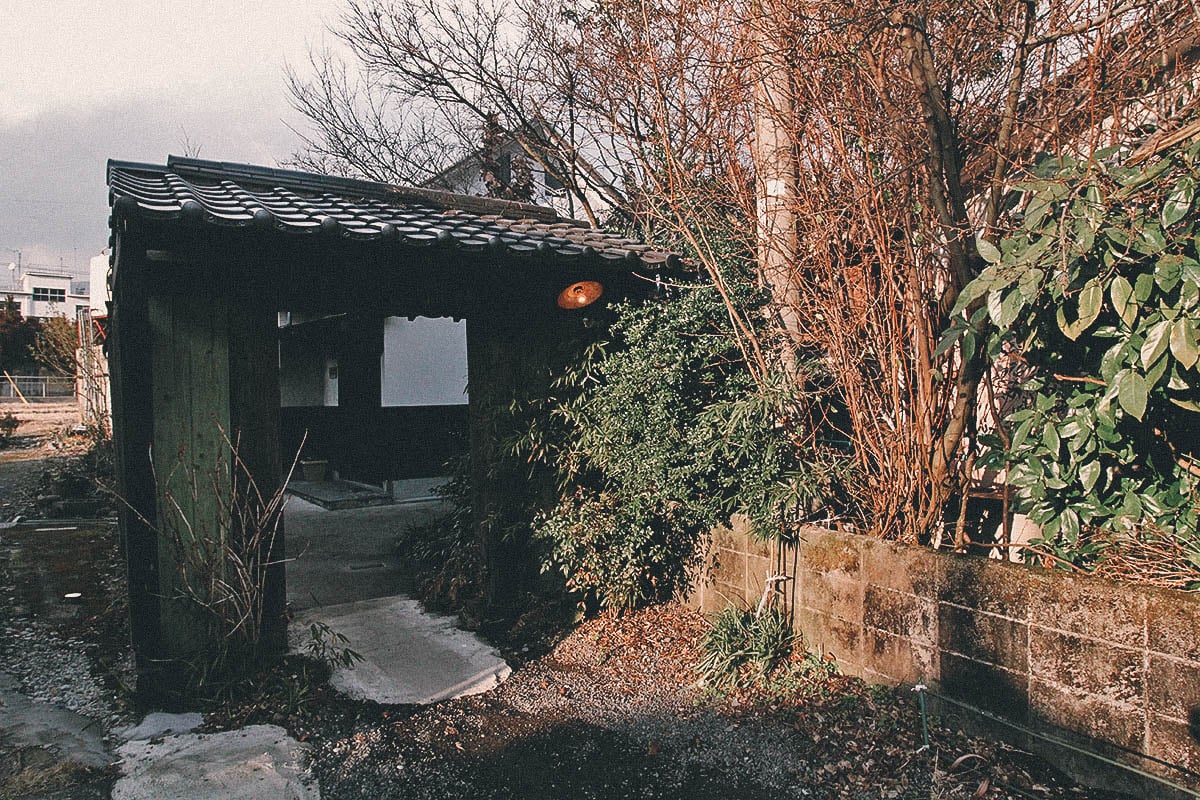 Entry foyer of our room. Like anywhere in Japan, you leave your shoes by the door and use the slippers inside the room. Inside that closet is a safe and small refrigerator. Our yukatas were inside as well.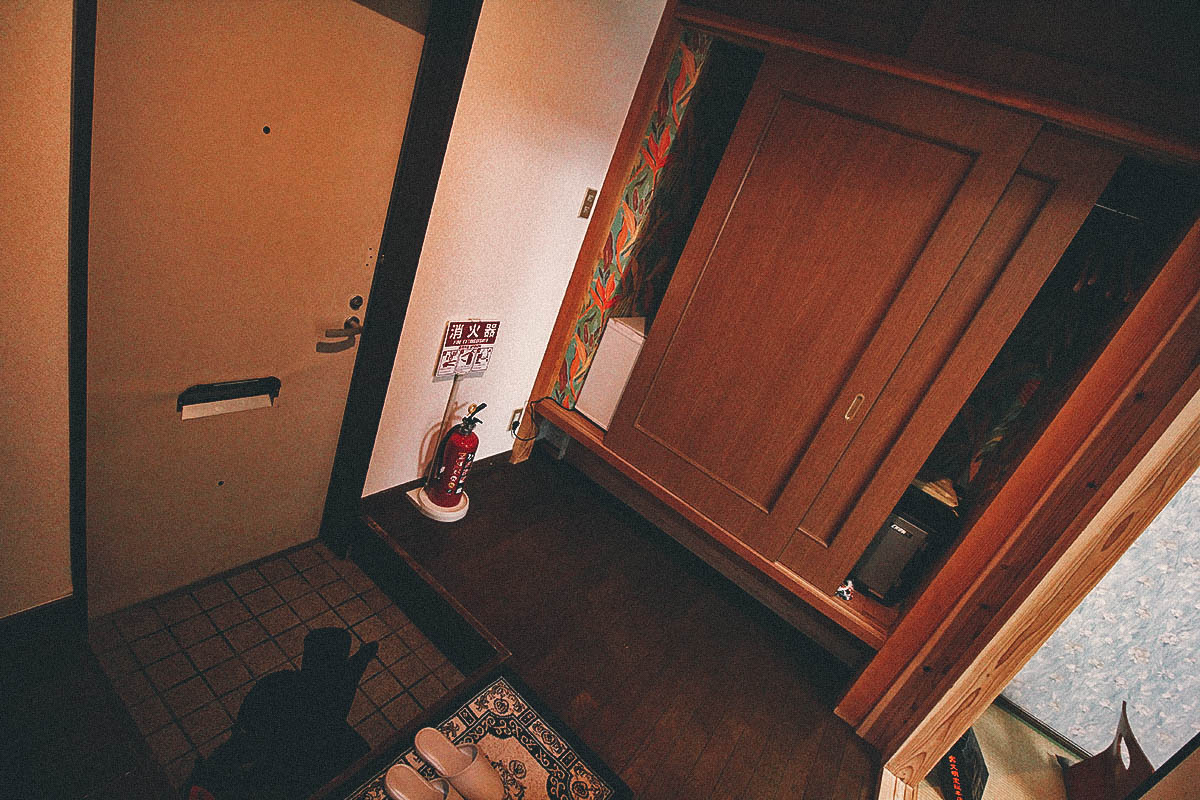 Wash basin, towel rack, and Japanese smart toilet. Whenever Ren sees one of these awesome toilets, she asks if she can have one for her birthday. 😆 Toilet room floors in Japan usually aren't heated which is why you'll often find a pair of slippers inside. There's no shower here as you're meant to bathe in the onsen.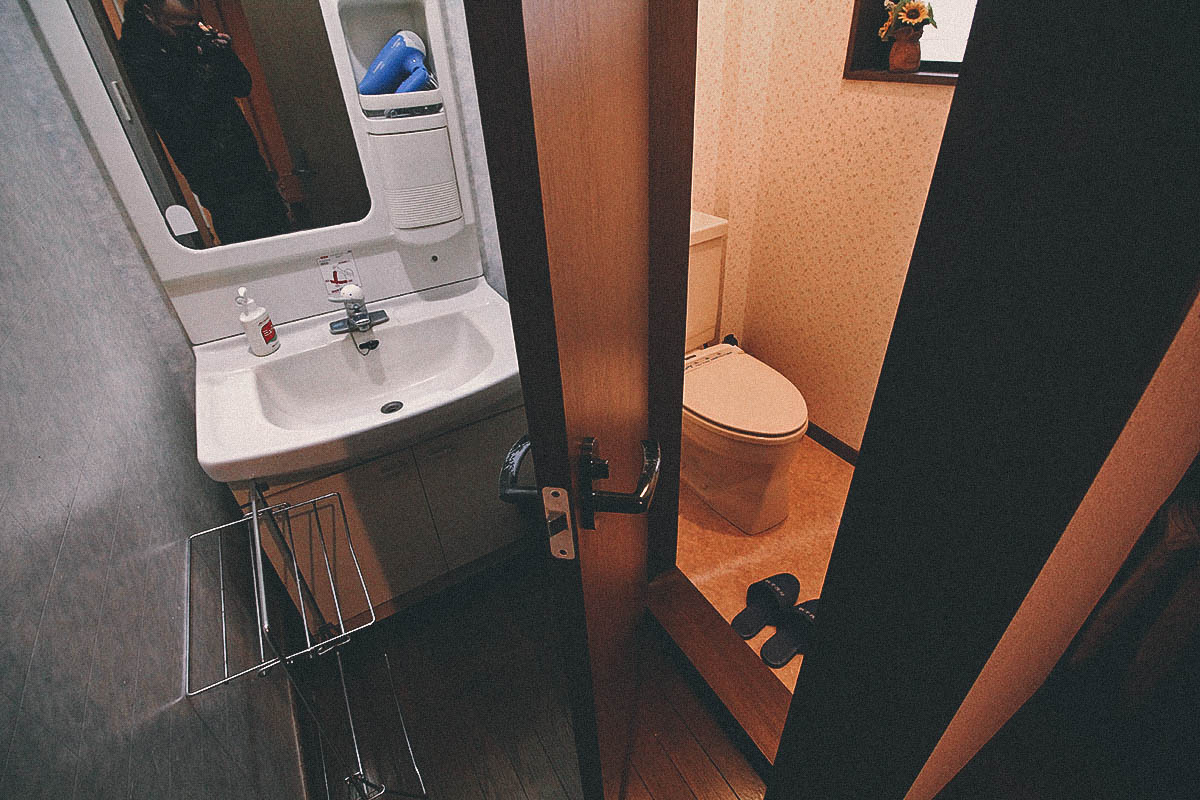 Here's our room. These traditional Japanese rooms all pretty much look like this. You'll find a Japanese low lying table with tatami mats over a heated floor. Those Japanese-style mattresses and futons are usually kept in the closet but they were already prepared and waiting for us when we arrived. Thank you! 🙂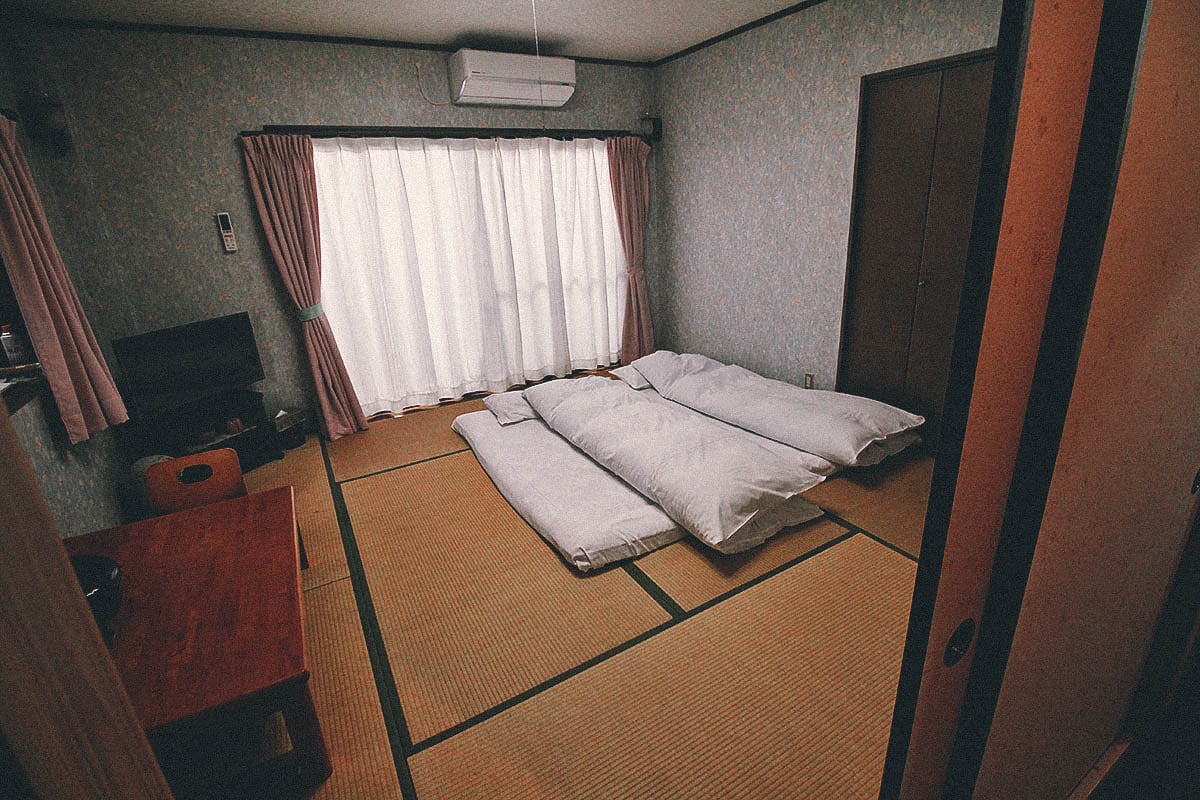 Every traditional Japanese room we've stayed at so far has a round lacquered box on the table. It's where they usually keep the pot and cups for tea.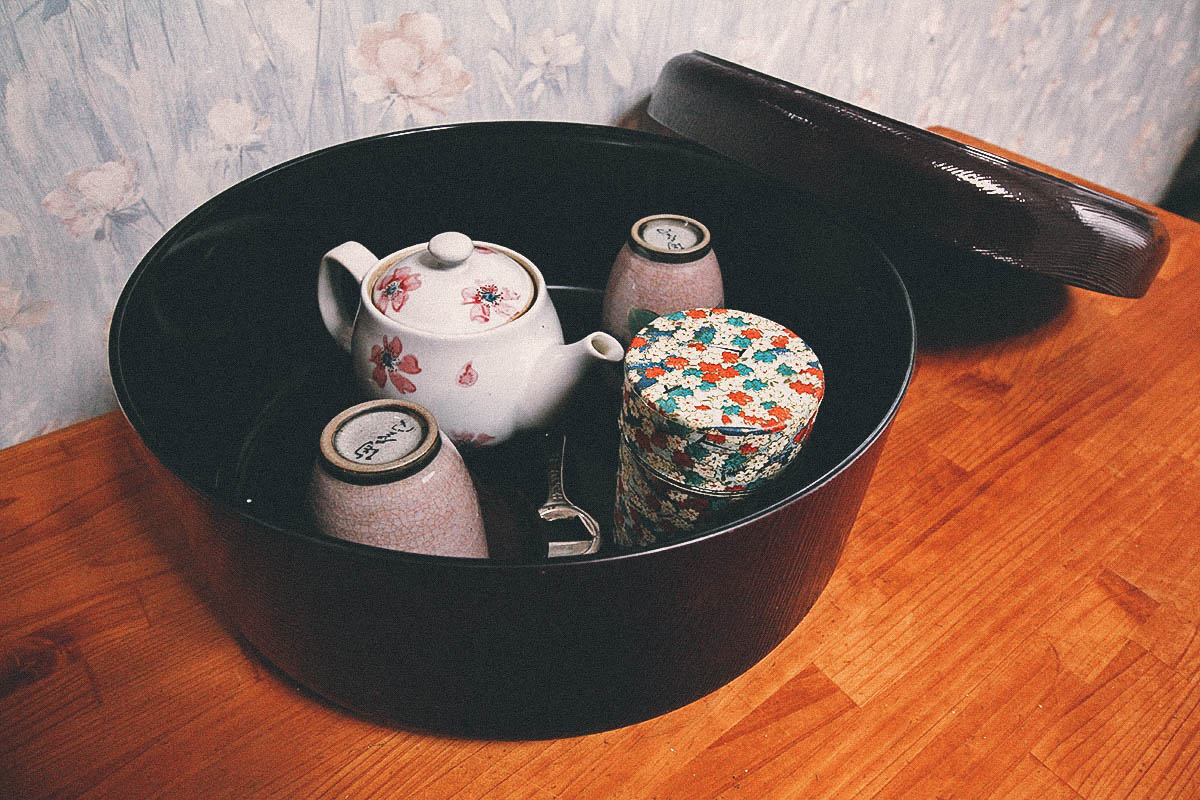 At first, we wanted to stay at a ryokan purely for the experience but sleeping on the floor like this is surprisingly comfortable. The firmness of the floor was great for my lower back which is prone to aches and pains. I slept like a baby!
I love how spacious these rooms feel as well without the clutter of furniture. We enjoyed these ryokans so much that we don't want to stay at Western-style hotels anymore. Ryokans tend to be more expensive but we booked this room through Agoda for a reasonable USD 96.45 a night in February 2017.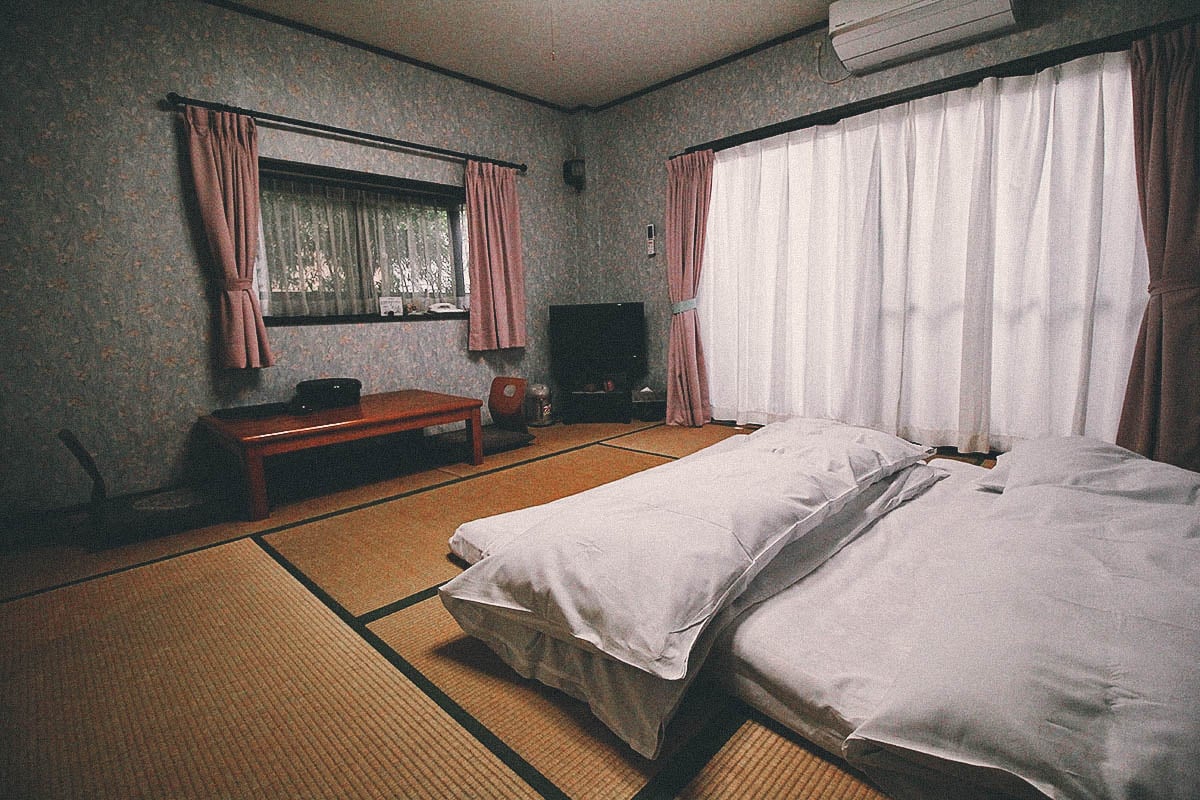 One of two hot spring baths at Ryokan Kotonokashin. Use of the onsens isn't included in the room rate but you can bathe in them for a nominal JPY 150 per person. That allows you up to three one-hour sessions. Be sure to change into yukatas and geta slippers in your room before using the onsens.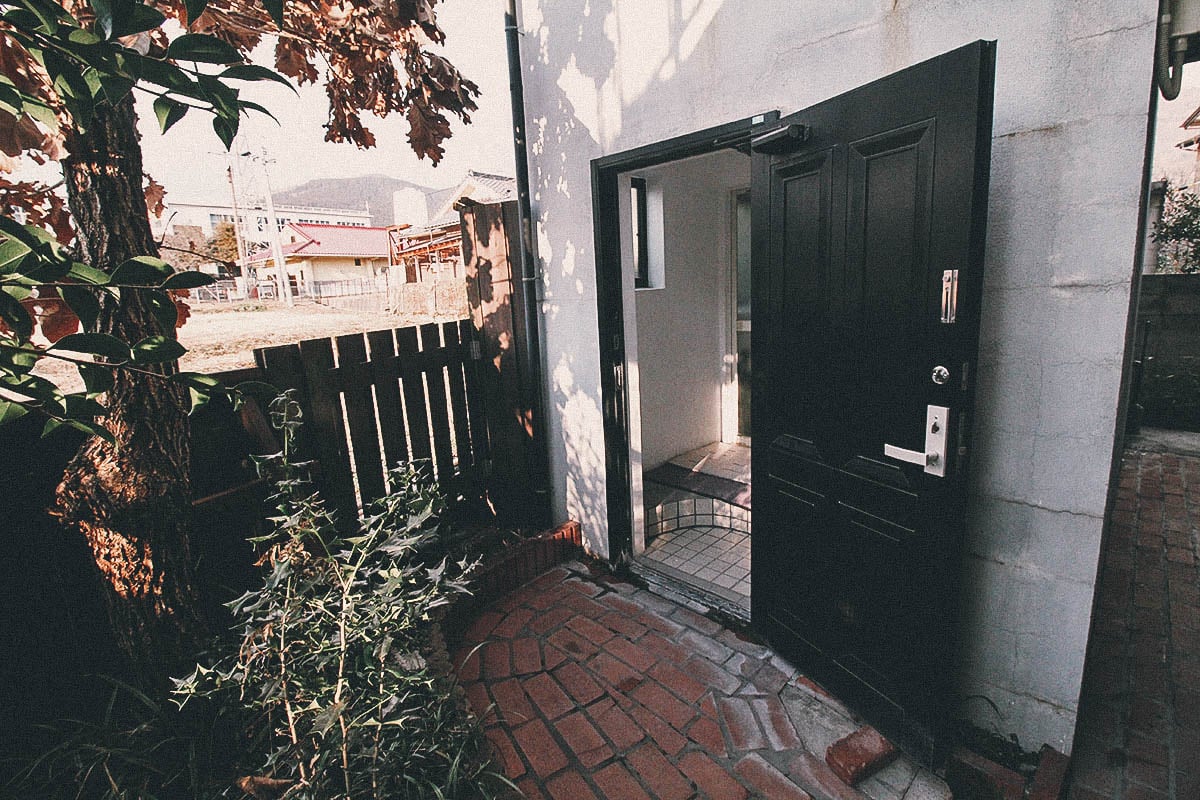 This onsen is open for 24 hours. We preferred the other onsen though so we didn't use this one. Unlike public onsens which segregate men from women, these are private onsens so couples or families can use them together.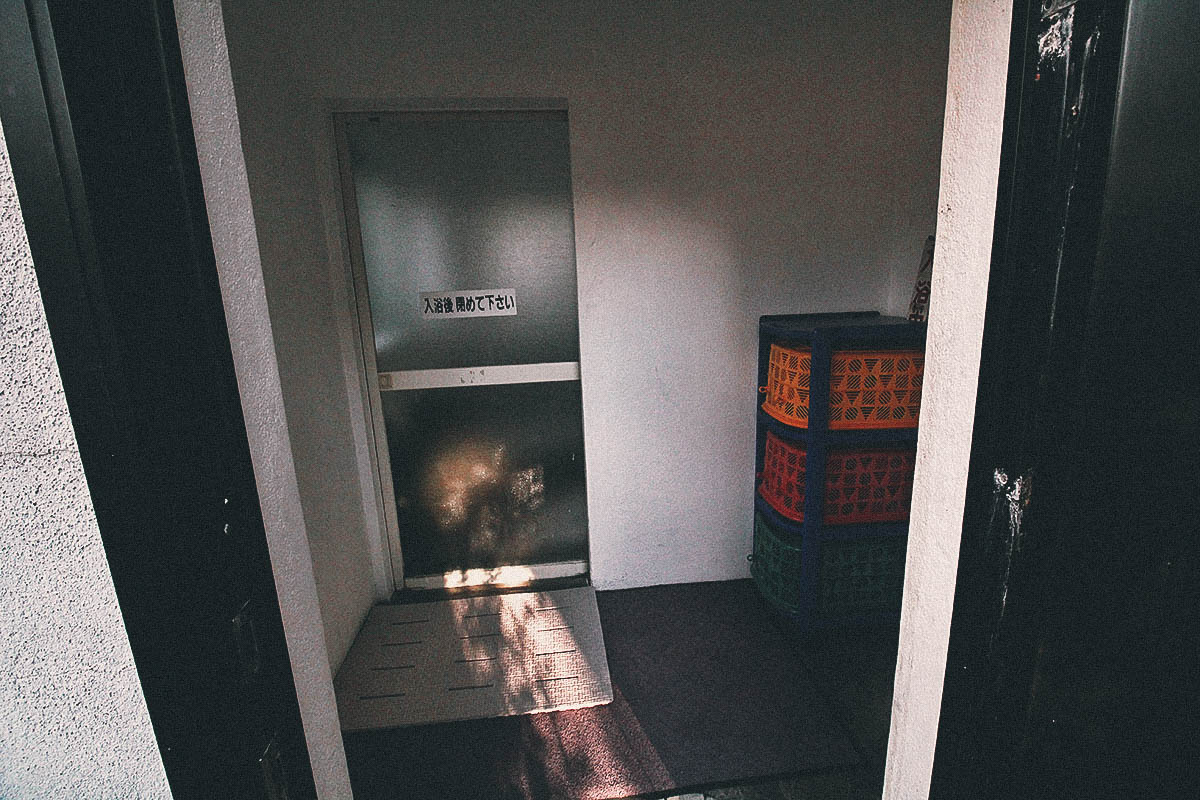 This is the other onsen. It's open from 6:30AM-3AM. It was designed to look and feel more natural so we chose this one.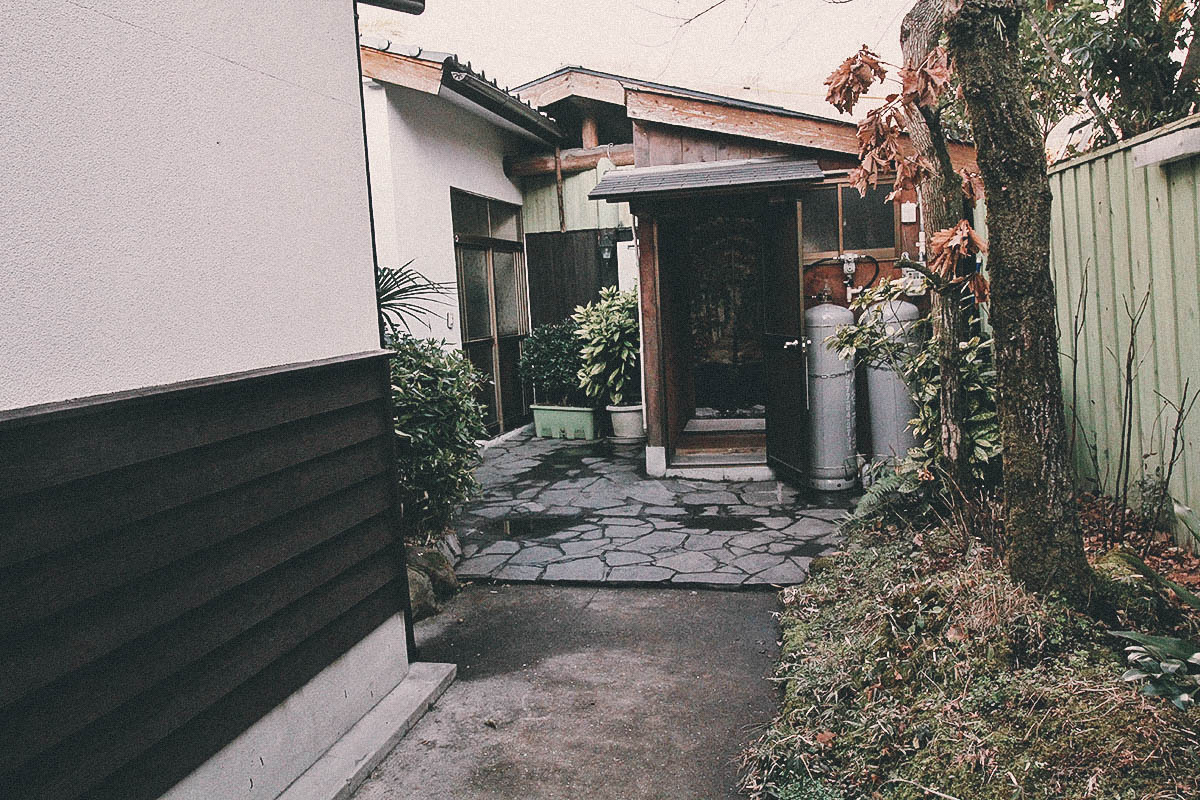 I have a good-sized tattoo on my right arm. As you may know, people with tattoos are often turned away from public onsens in Japan. If you have a tattoo, then these private onsens are the way to go. You just lock the door and bathe in the onsen for up to an hour. You leave your yukata and other belongings in those baskets while you bathe.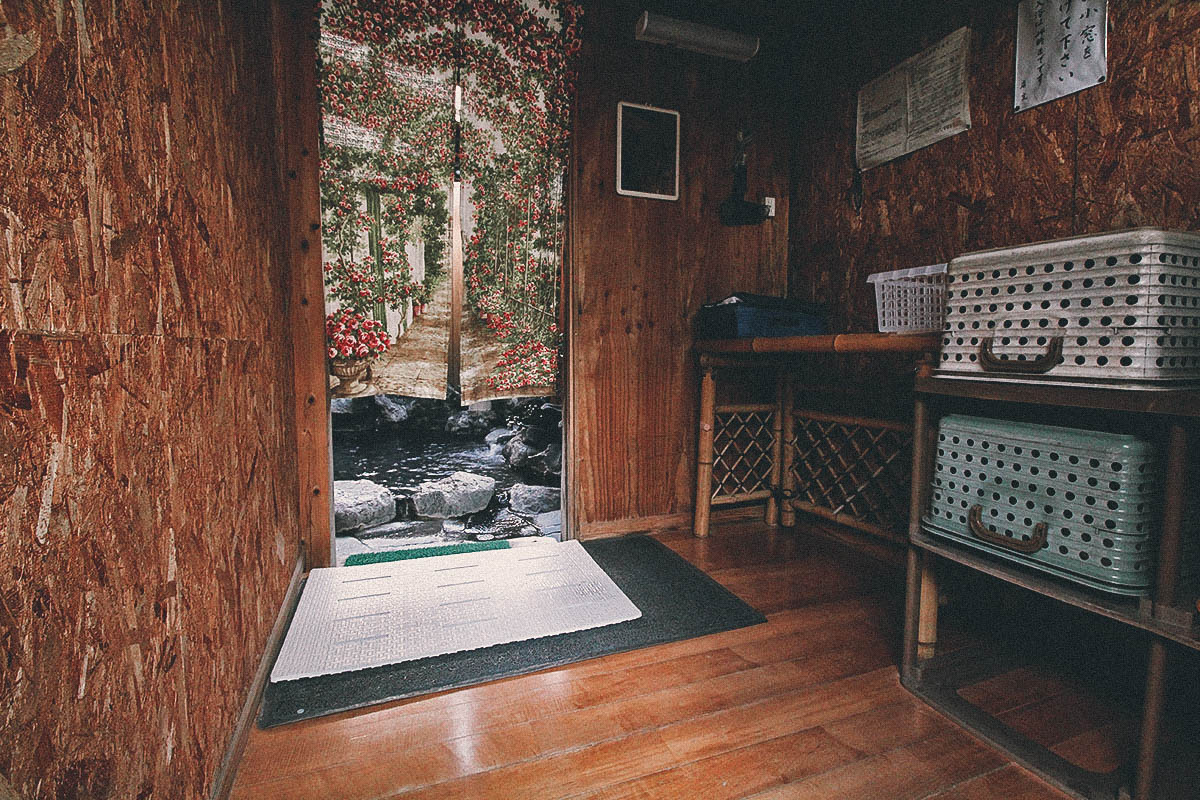 Isn't it pretty? As described, this was our first time experiencing an onsen. The water gets to a scalding 34-41° C so when you first get in, you don't think you can handle it so your instinct is to get out. But your body quickly acclimates and it feels like heaven when it does.
Aside from relieving stress, bathing in onsens has many noted health benefits which is why it's popular among the Japanese, especially in the colder months. It was the height of winter when we went so it was freezing outside. But bathing in the onsen warmed our bodies so much that we didn't feel the cold at all after getting out.
It's no wonder Japanese onsen-goers are able to walk around in just yukatas and getas in winter! It feels sooo good and you become almost impervious to the cold! ♥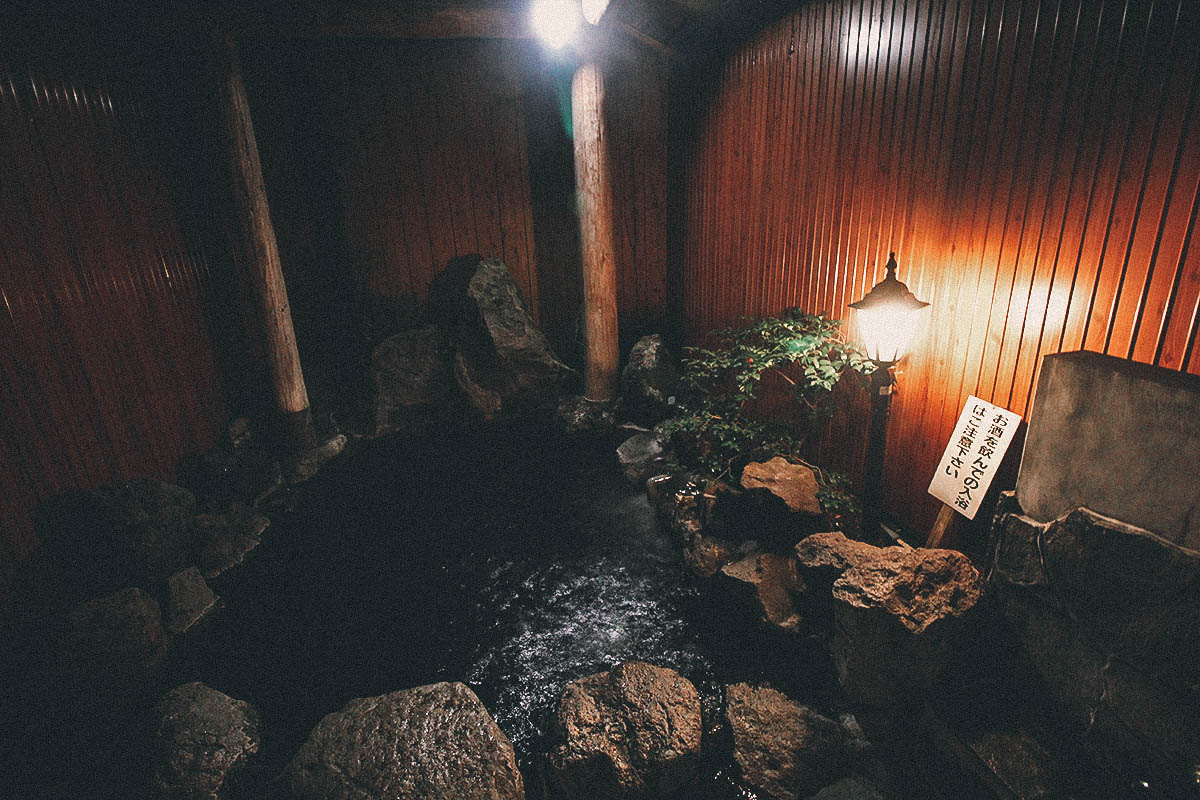 Needless to say, we became fans of the onsen and ryokan experience and will look for them on return trips to Japan whenever possible. Kotonokashin is a lovely ryokan run by kind Japanese ladies who made us feel very welcome.
The booking we made didn't come with breakfast but you can make reservations with traditional Japanese meals included. Unlike many ryokans however, meals here are served in a communal restaurant-like space instead of your room. Based on their reviews, a few guests seemed to be disappointed by that but if it doesn't bother you, then you'll enjoy your stay here.
If you'd like to make a reservation at Ryokan Kotonokashin, then you can do so through Agoda. There are many ryokans with onsens in Yufuin so be sure to go through the listing to find one that best suits you. Alternatively, you can look for accommodations in Yufuin on Booking.com as well.
Ryokan Kotonokashin, Yufuin, Oita, Japan
1018-22 Yufuincho Kawakami, Yufuin, Yufu, Japan, 879-5102
Approximate Room rate: USD 96.45 per night without breakfast (as of February 2017)
HOW TO GET THERE:
Ryokan Kotonokashin is tucked away in an alley off the main road so it's a little hard to find on your own. We arrived by bus at Yufuin Interchange so we needed to take a taxi anyway. We showed the driver our reservation printout and he knew right away where to take us. It was about a 15-minute ride from Yufuin Interchange and cost a little over JPY 1,000 for two people. If you arrive at the train or bus station in Yufuin, then it's about a 10-15 minute walk to the ryokan. You can refer to the map on their Agoda listing for the location.
MAKE A RESERVATION: Agoda
Disclosure
Some of the links in this post are affiliate links, meaning we'll get a small commission if you make a purchase at NO extra cost to you. We really appreciate your support as it helps us keep this website going. Thank you!