This could very well be the most popular restaurant in Sapporo. The wait certainly made it feel like it.
Nemuro Hanamaru is a kaiten-zushi (conveyor belt) restaurant on the the 6th floor of JR Tower Stellar Place. It flirts with the top spot on TripAdvisor's list of best restaurants in Sapporo (currently #2) and is virtually on every "where to eat" blog post. We love kaiten-zushi restaurants and had heard so much about the seafood in Hokkaido that we wanted our first meal to be sushi. With all its rave reviews, there was no better place to have it than here at Nemuro Hanamaru.
Unfortunately, with this being the week of the Sapporo Snow Festival, that first meal had to wait. For TWO-AND-A-HALF hours to be exact. 😯
Best Kaiten-Zushi in Sapporo?
Soon as we checked in to our AirBnB rental, we made a quick stop at the Odori site of the festival before making a beeline for JR Tower. It was still relatively early at that point, around 6PM, so we thought we could beat the dinnertime crowd. WRONG. This was peak of peak seasons in Sapporo so popular restaurants like this are at their peak of peak popularity! 😡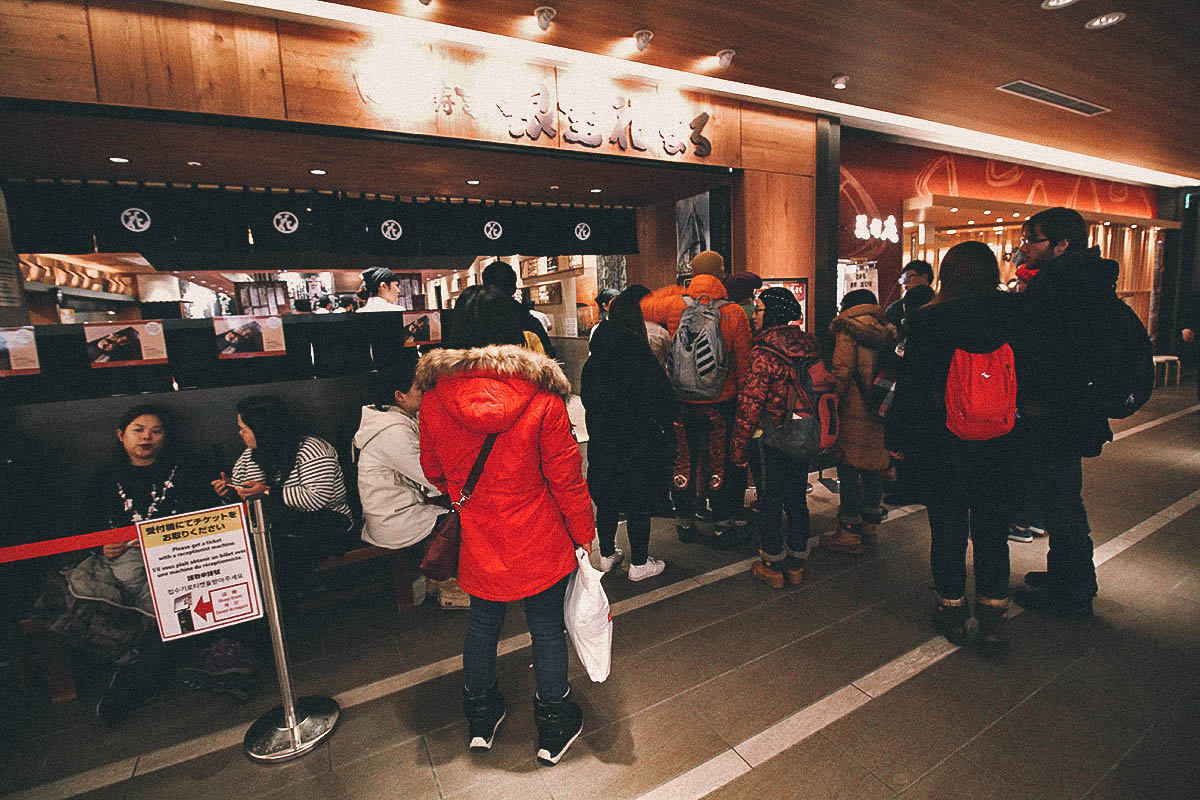 A sea of hungry people. What made it even more difficult was that you didn't want to risk leaving and having them call your number while you were gone! We were physically waiting here for about one-and-a-half hours which is by far the longest I've ever had to wait for a table. It's funny, the entire 6th floor of Stellar Place was filled with restaurants but only Nemuro Hanamaru had any kind of line. See those people seated on the right side? They were sitting at another restaurant's waiting area but they were actually Nemuro Hanamaru customers! Crazy!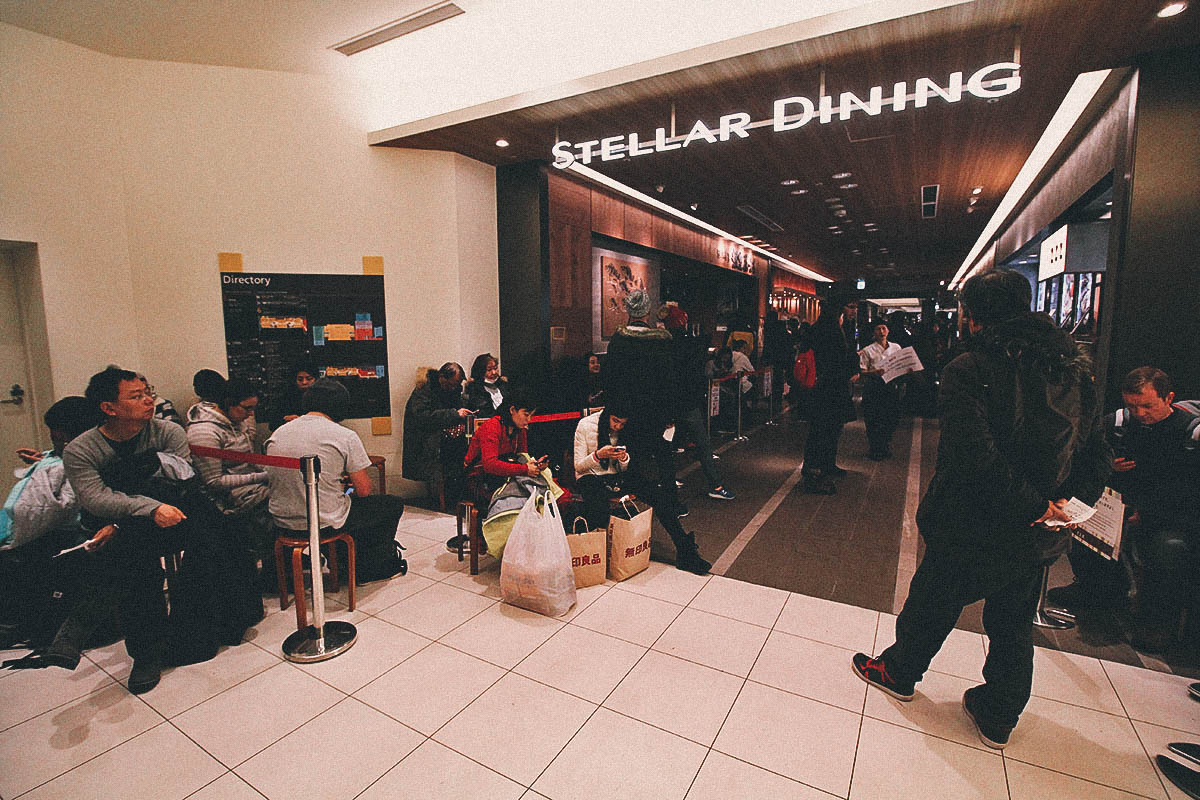 Before you punch in your group info to get a ticket, the host will tell you approximately how long you'll have to wait. I kid you not, I was standing here for much of the time and despite warnings of 2-3 hour waits, not one person said no and walked away. EVERYONE was willing to wait. What the hell do they serve here? Nemo?!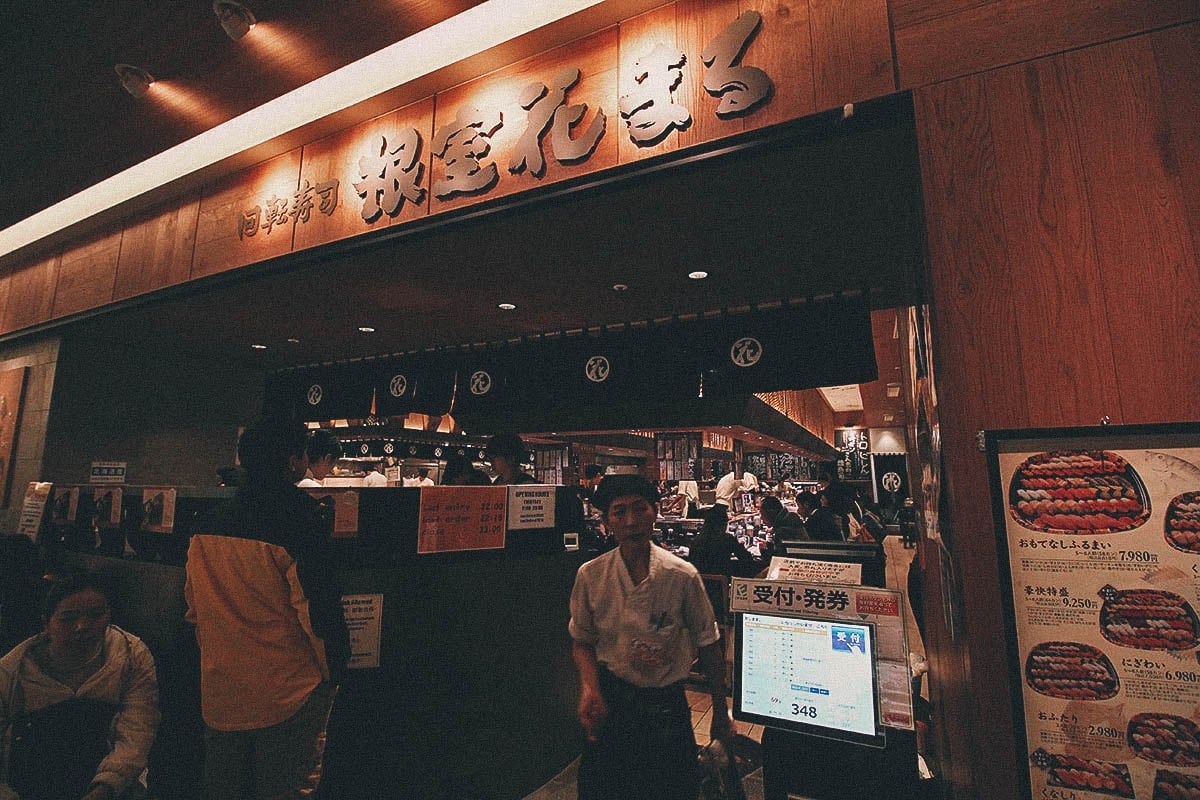 After nearly two-and-a-half hours of drifting in and out of consciousness from hunger, we were finally seated. Woohoo! Now let's see what makes this place so damn popular.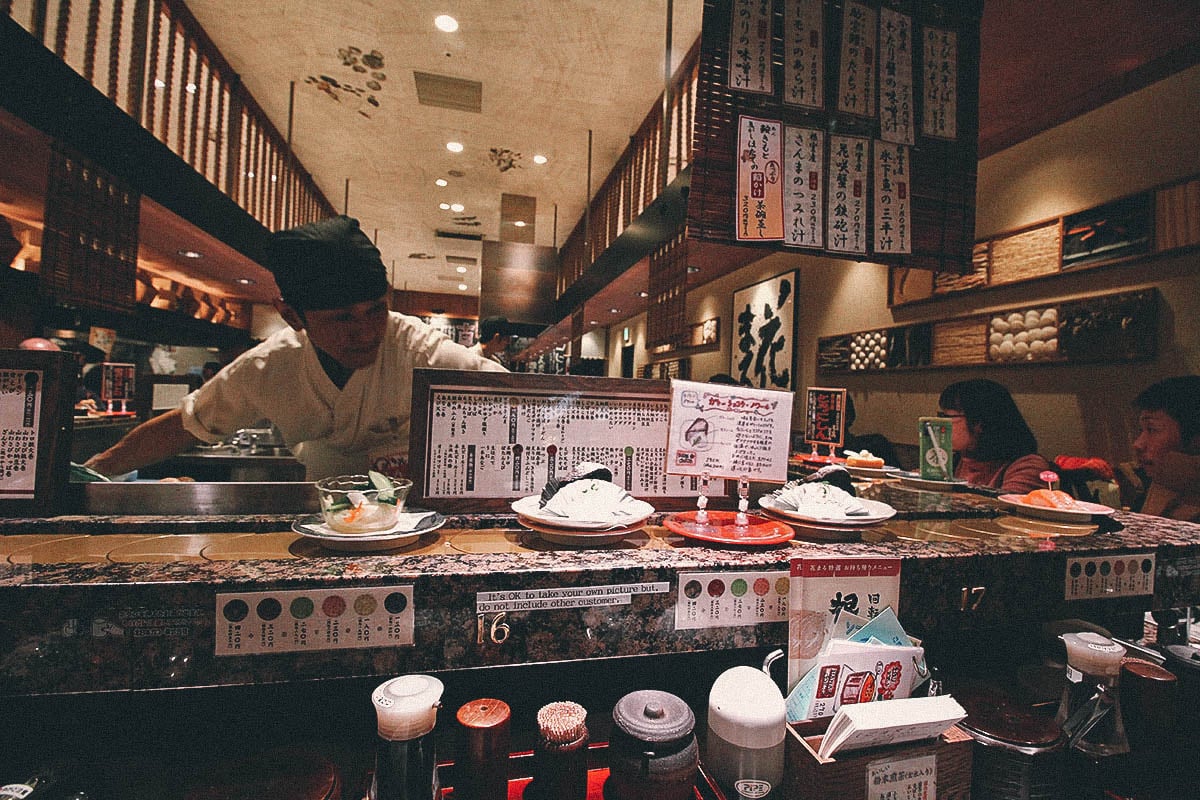 TIP: At kaiten-zushi restaurants, it's best to order directly from the chefs for the freshest sushi. You won't want to just grab plates off the conveyor belt because you don't know how long they've been sitting there. We were starving though at this point so we didn't care. 😆 If you've never eaten at a kaiten-zushi place before, plates of sushi are color-coded by price. This plate of octopus or squid was in the middle of the pricing scale.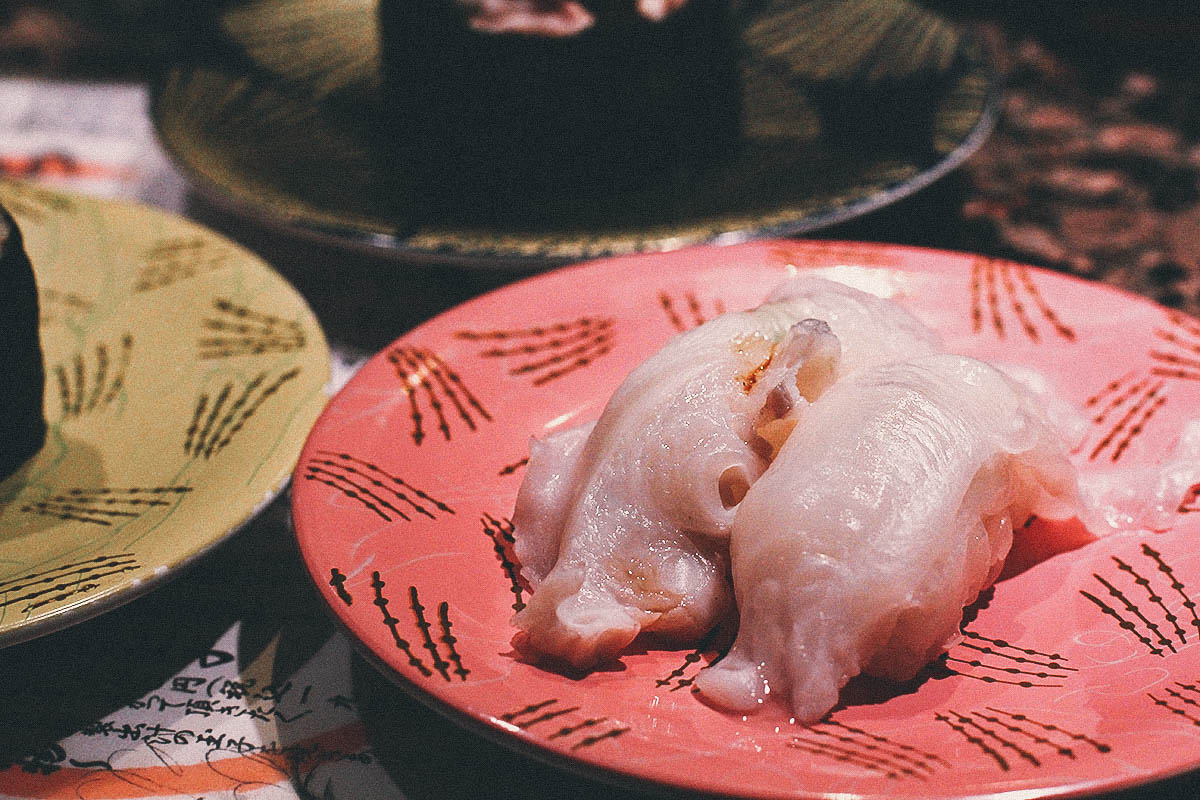 Shirako or cod sperm sushi. This was delicious and one of the most expensive plates you can get here.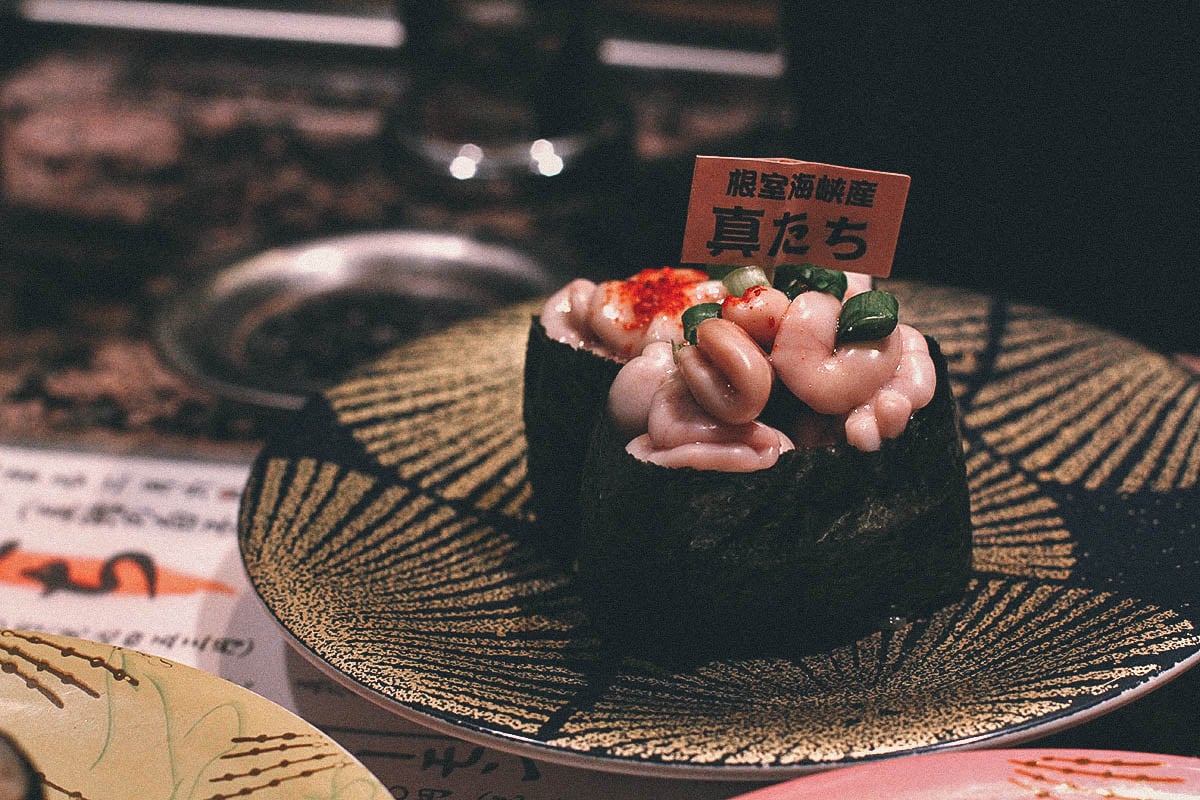 TIP: If you're hungry and don't want to pay too much, then get the chicken karaage. Each order comes with 3-4 pieces of chicken and is on the second cheapest plate at the restaurant.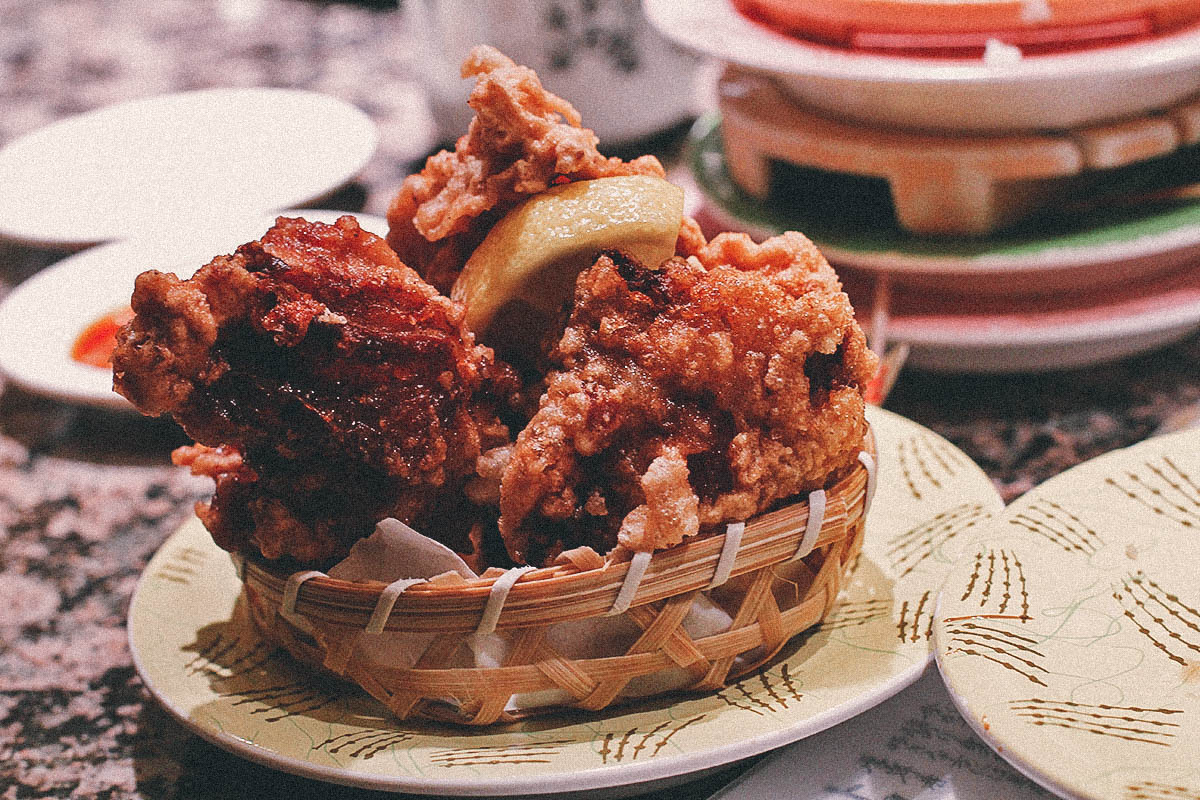 Not sure what type of fish this was but it was really good.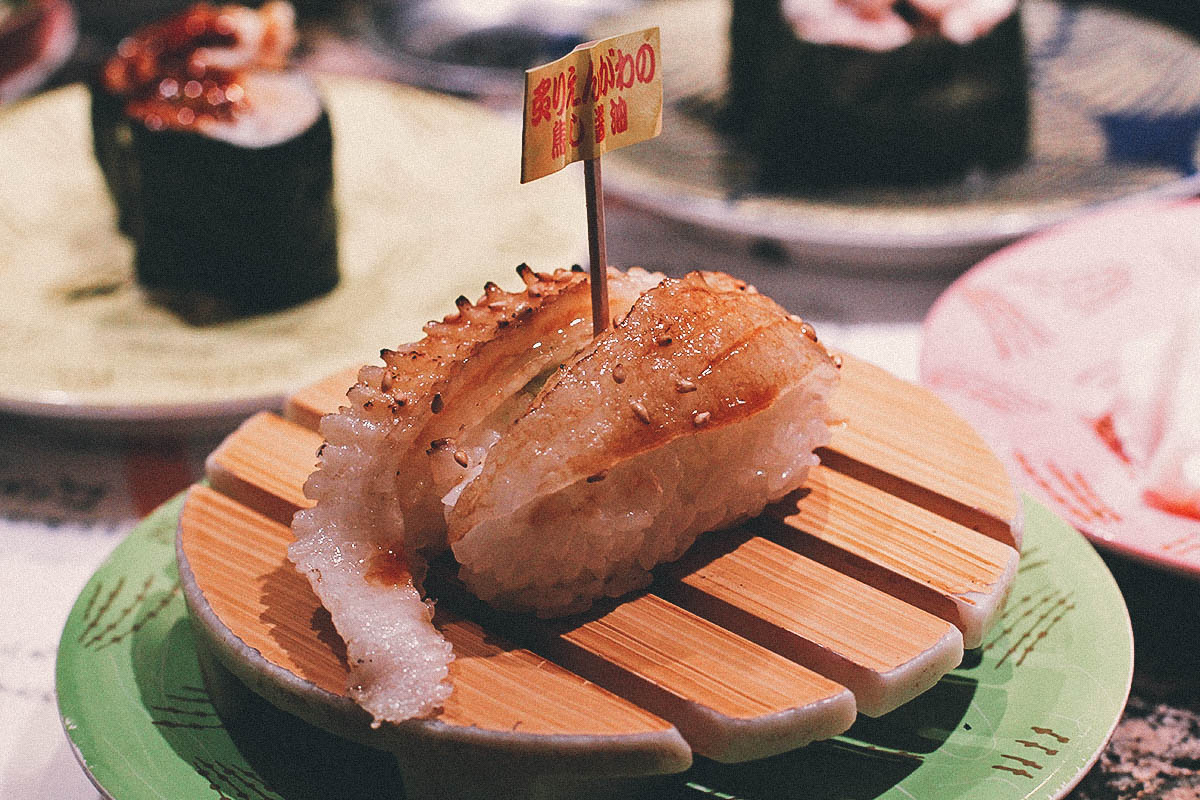 Group shot. As you can tell from that stack of empty plates to the left, we ate a lot more than what's pictured here. We were so famished by the time we were seated that taking pictures was the furthest thing from our minds! We must have blindly grabbed the first four or five plates that came our way. 😆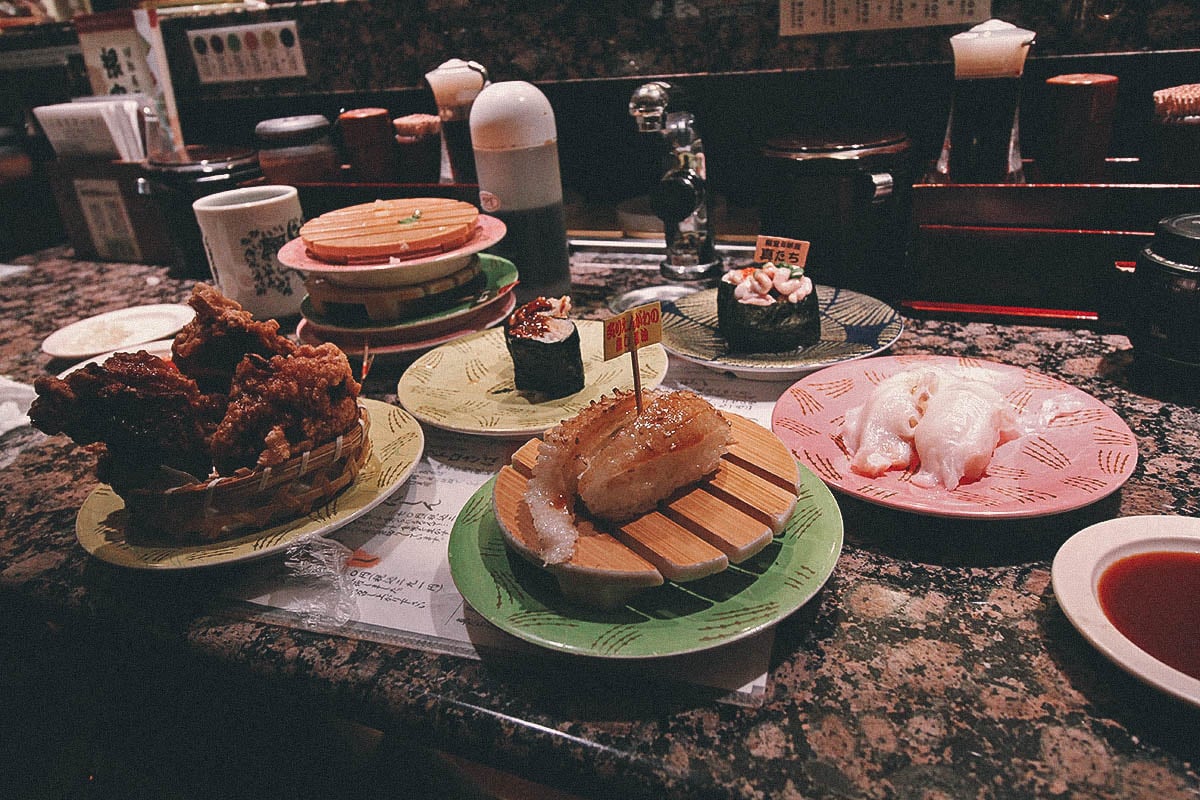 One of the best plates we had tonight – hotate or scallop. Raw, grilled, or seared, scallops are always delicious no matter how you have them. This was phenomenal.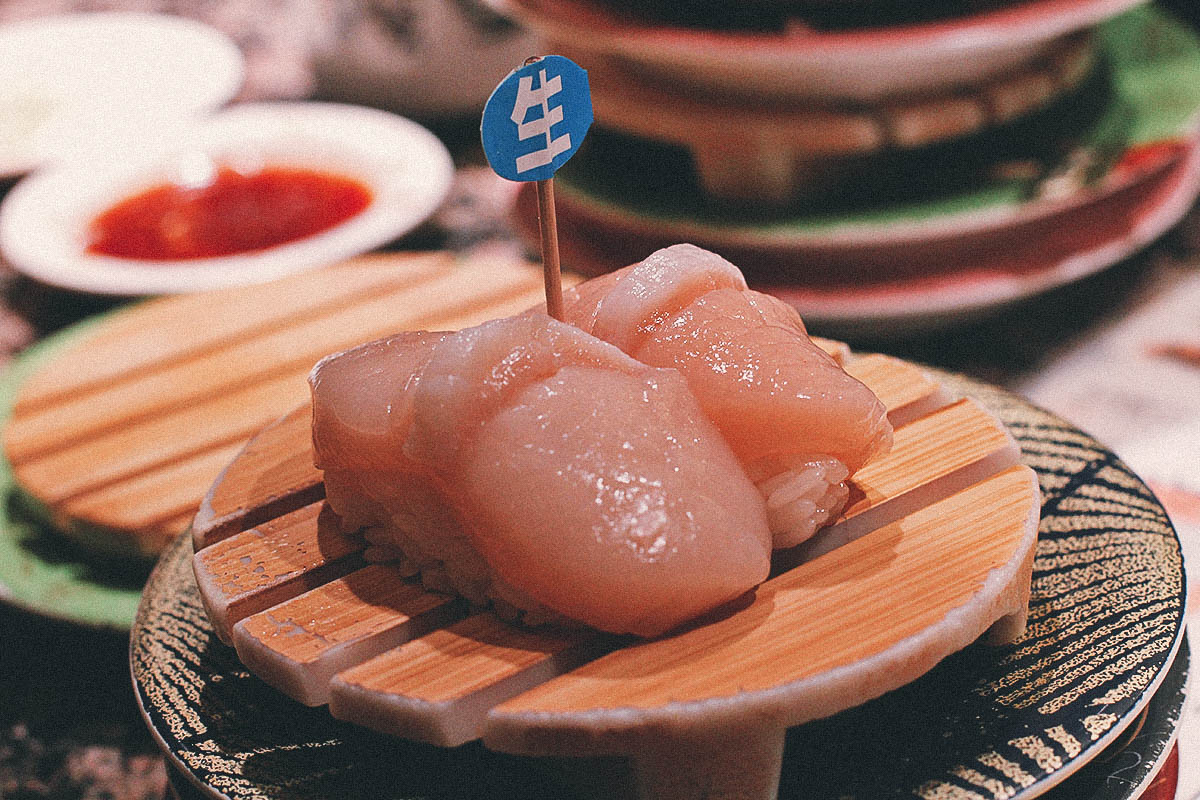 So was it worth that two-and-a-half hour wait? Well, yes and no.
The sushi was super delicious. The thing is, we've never had bad sushi in Japan, at least not by our non-Japanese taste buds. As my Japanese friend puts it, "sushi is sushi man". What he means by that is that the difference between good and great sushi is probably not as significant as you'd think. As long as the fish is fresh and prepared properly, then chances are you'll walk away happy no matter where you go.
What really sets Nemuro Hanamaru apart I think is the price. Before we were seated, I heard an American woman chiding her daughter for ordering too many of the most expensive plates. It had me worrying that the place would be expensive! But after stacking up 15-16 plates combined, our bill came out to around JPY 3,600 which at the time was about USD 30. I was shocked! That is really cheap for the quality of sushi we got, especially in Japan. No wonder this place is so popular!
Now is it worth waiting two hours for? That depends on you. If you're famished and don't have the patience, then you can probably find comparable sushi elsewhere. There are plenty of good restaurants here in Sapporo. But if you don't mind the wait, then the reasonable prices are justification enough. Kaiten-zushi restaurants are a lot of fun and it's an experience we always look forward to in Japan.
With that said, we were here during the Sapporo Snow Festival which is the busiest time of the year to go. I seriously doubt it'll be this crowded any other week. If you want to ensure yourself of the shortest waiting times, then it may be best to go at odd hours like 3-4PM no matter what time of year it is.
Nemuro Hanamaru, Sapporo, Japan
6/F JR Tower STELLAR PLACE, Nishi 2, Kita 5, Chuoh-ku, Sapporo-shi, Hokkaido 060-0005
Tel: +81 11-209-5330
Website: sushi-hanamaru.com
Operating Hours: Mon-Sun, 11AM-11PM
What we paid: Around JPY 3,600 for about 15-16 plates
HOW TO GET THERE:
Take the subway to Sapporo station. Follow the signs to JR Tower Stellar Place then go up to the 6th floor. The restaurant is next to the entrance of Daimaru department store.
For more travel tips to Sapporo in winter, check out our Sapporo Winter Travel Guide.