Hong Kong, like Singapore, is one of the more expensive cities in Asia. But when it comes to lodging, it seems to have a lot more affordable hotel options than Singapore. At least that was the case when we were searching for one. If you go to booking.com's list of Hong Kong hotels and click "Lowest price first", you'll find several listings in the USD 30 per night price range. You'll be lucky to find any like that in Singapore.
We had plenty of options in Hong Kong but Mini Hotel in Causeway Bay really stood out. Not only was it affordable and centrally located, it's also one of the most stylish boutique hotels we've ever stayed at. Cheap + chic = take our money!
Lobby
The lobby of Mini Hotel Causeway Bay isn't on the ground floor so you'll need to take the lift down to the basement to check in. We paid HKD 429 a night here in September 2016. Not bad at all.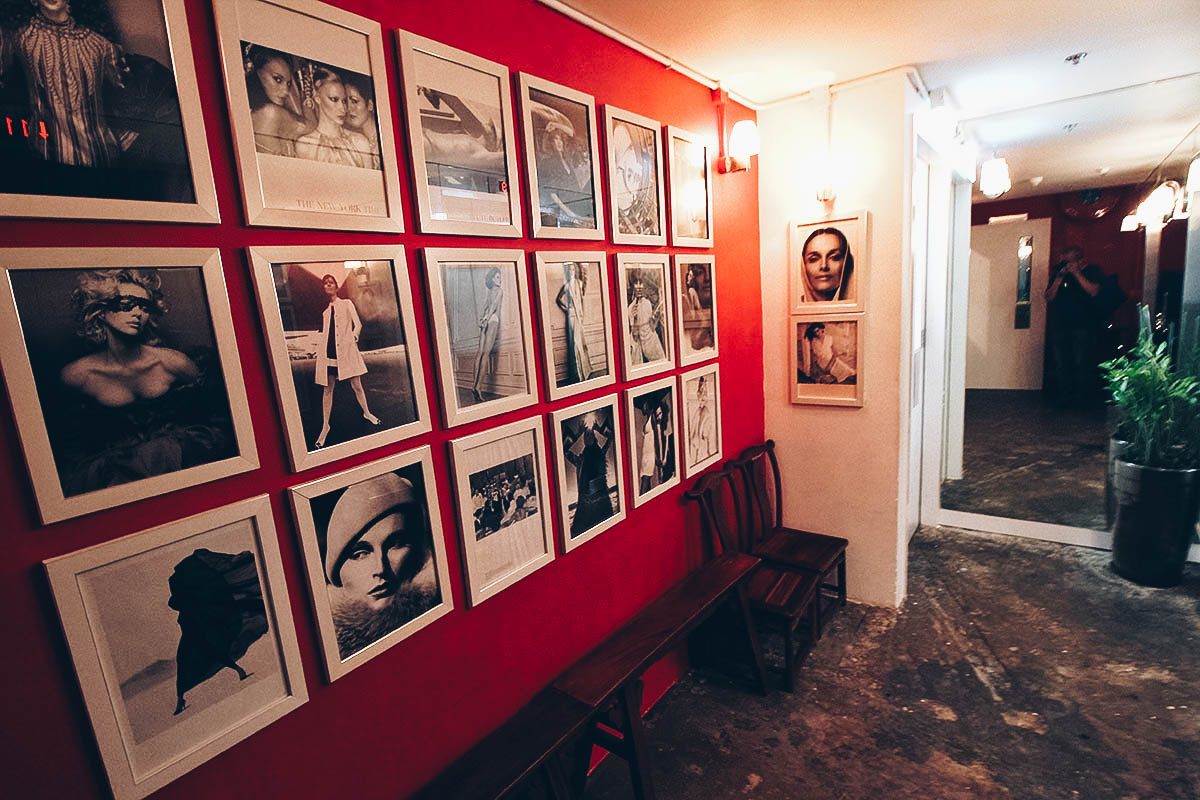 What did I tell you? Isn't this place nice? I was blown away by how chic this lounge area was! Loved the cowhide chairs.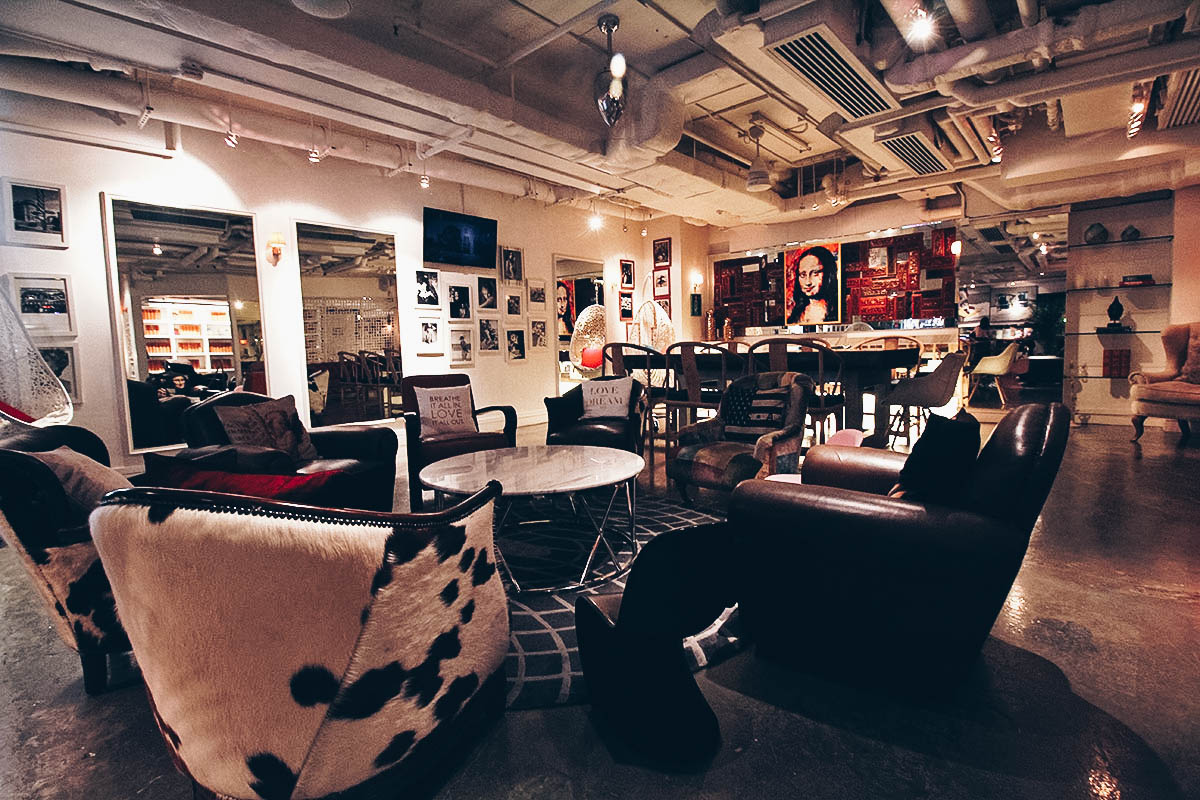 Contemporary Mona Lisa painting and dining table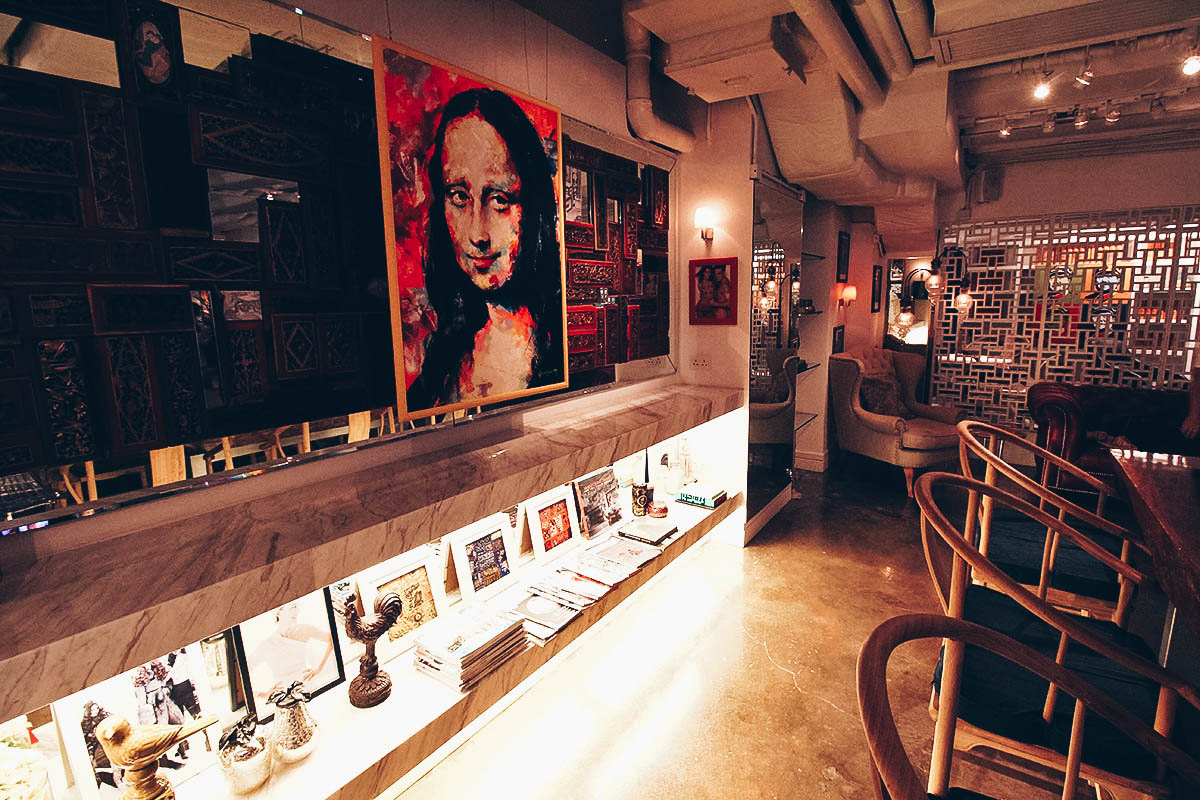 A look from across the room into the mini-library. This chair was pretty sweet too.

The Matrix of Chairman Mao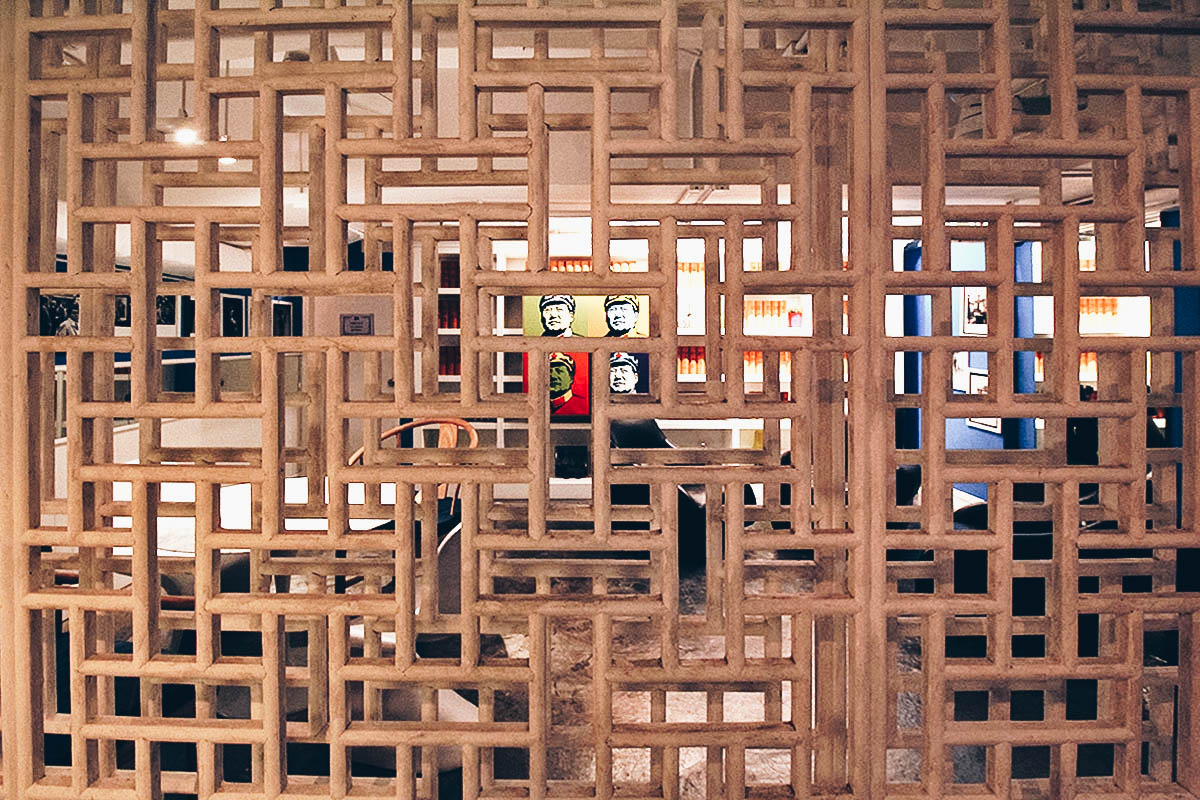 The furniture pieces here are beautiful. I really like that red tufted sofa. It just screams drug lord. 😈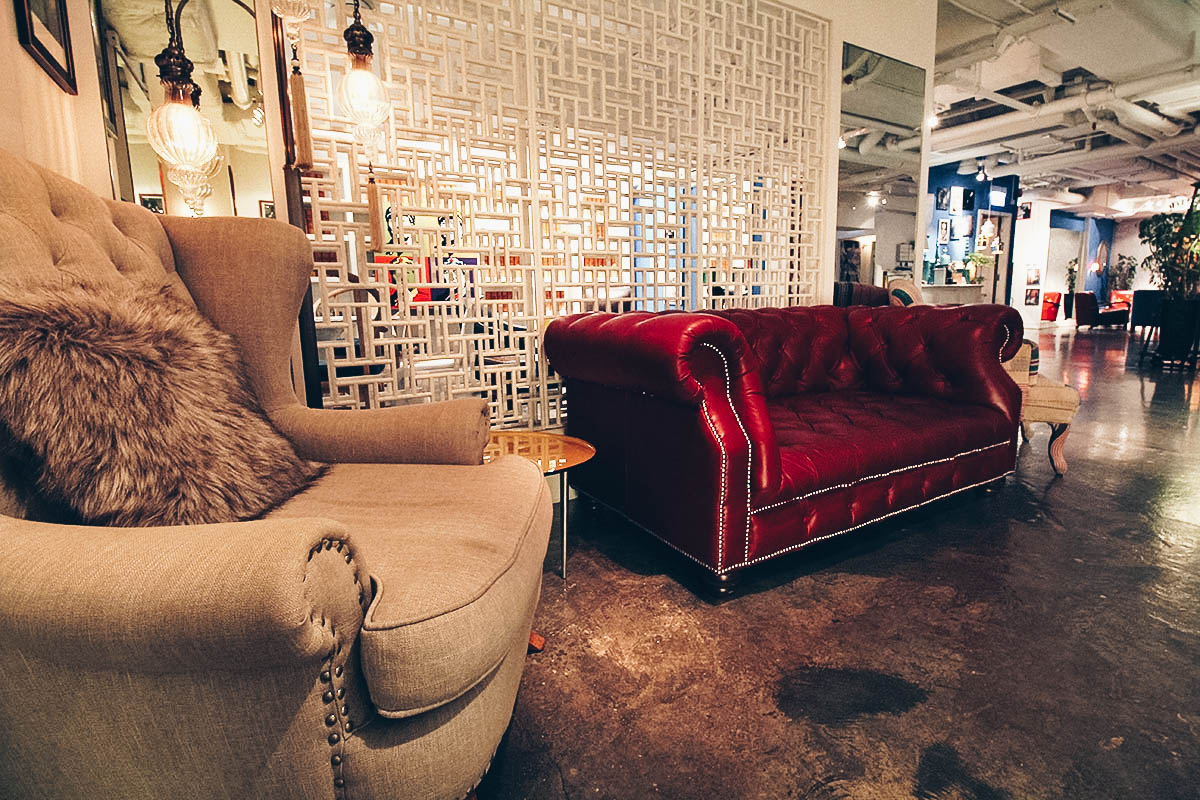 Check out that funky table lamp. It looks like some funky piece of chemistry equipment.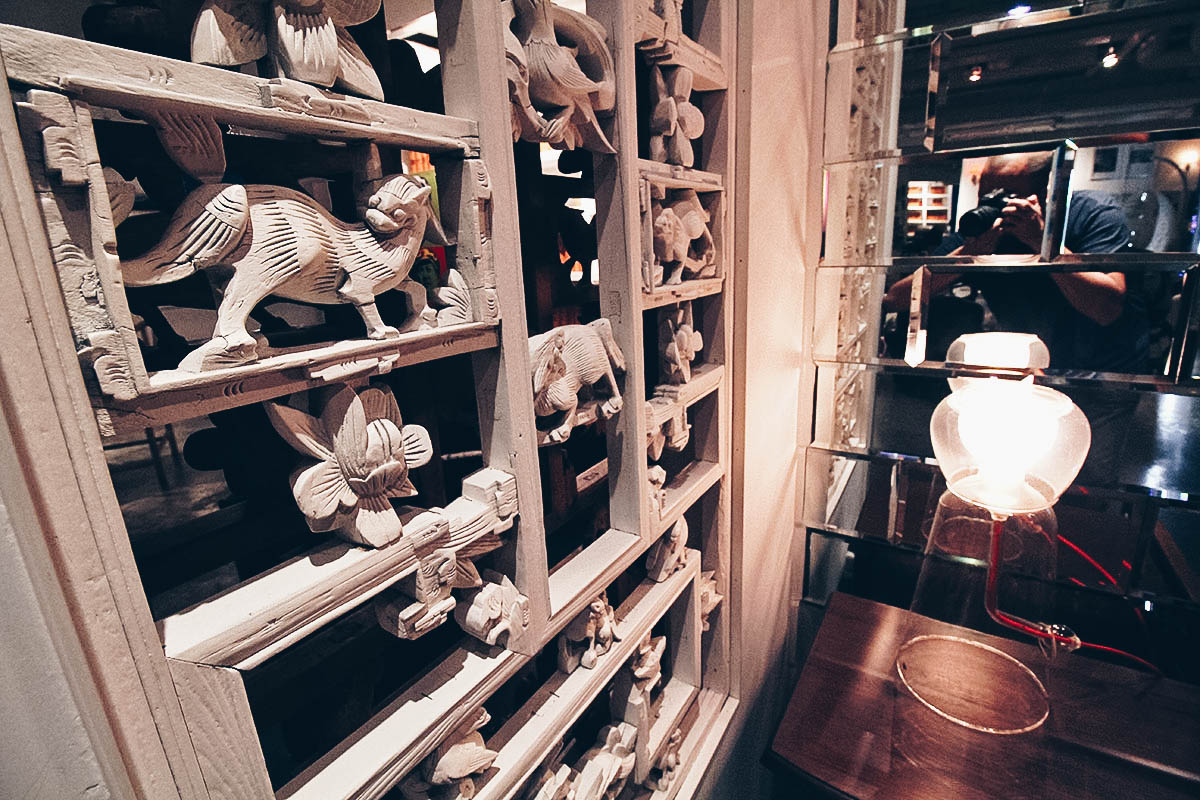 Hanging egg chair and vending machine

No need to fret if someone beats you to the egg chair. They have two facing each other. 😉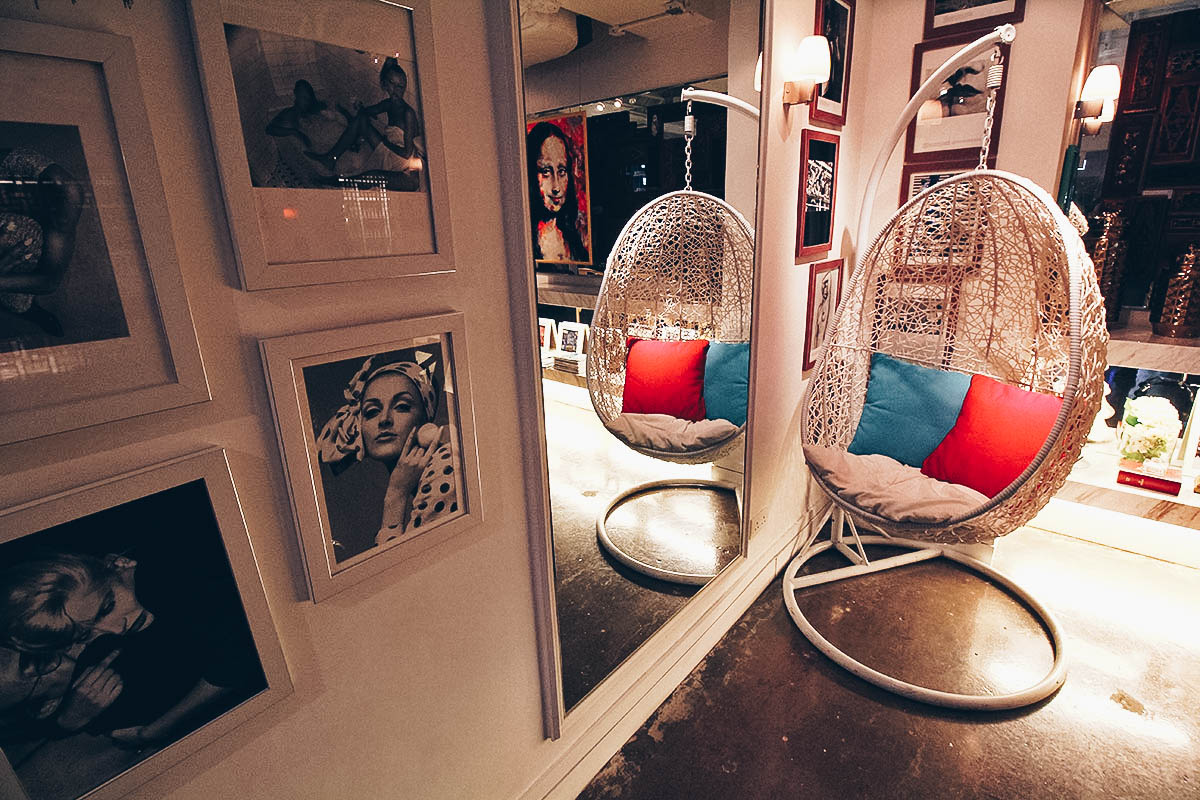 Yes, please do.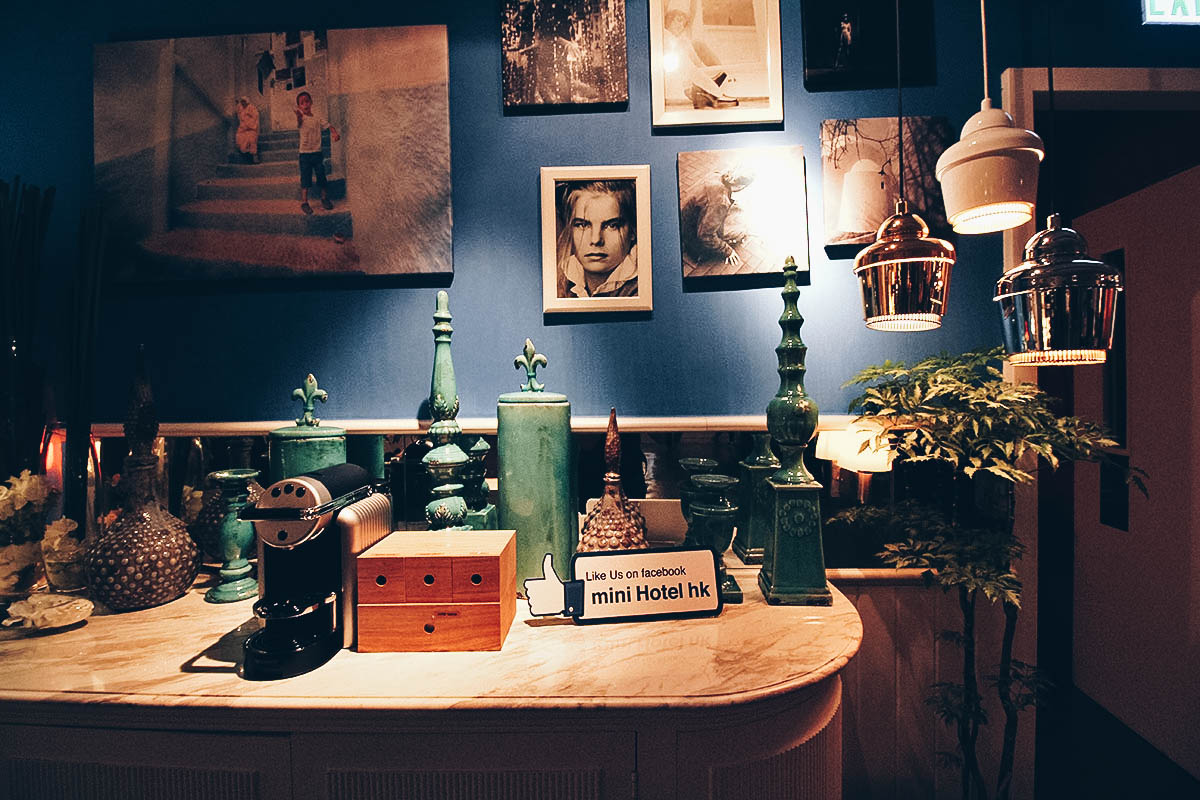 Another piece of furniture I like. Can you guess which one?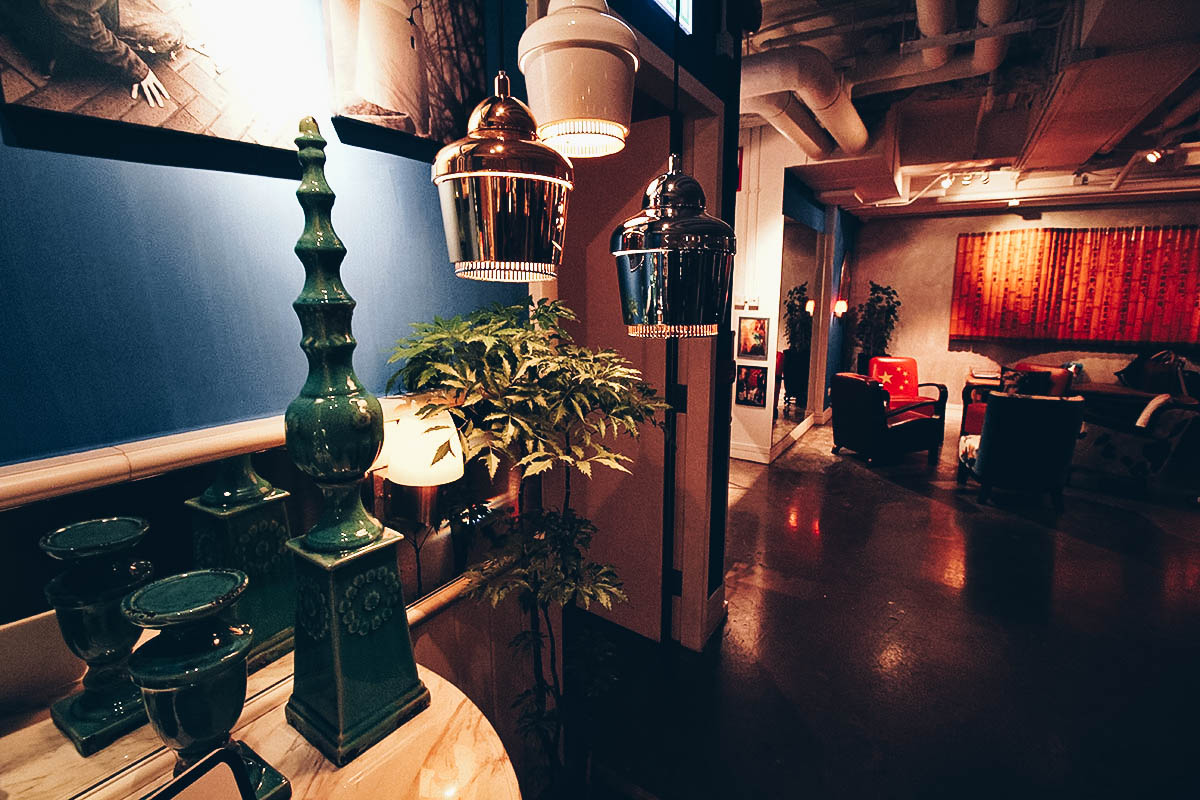 Yup, digging that red Chinese flag chair!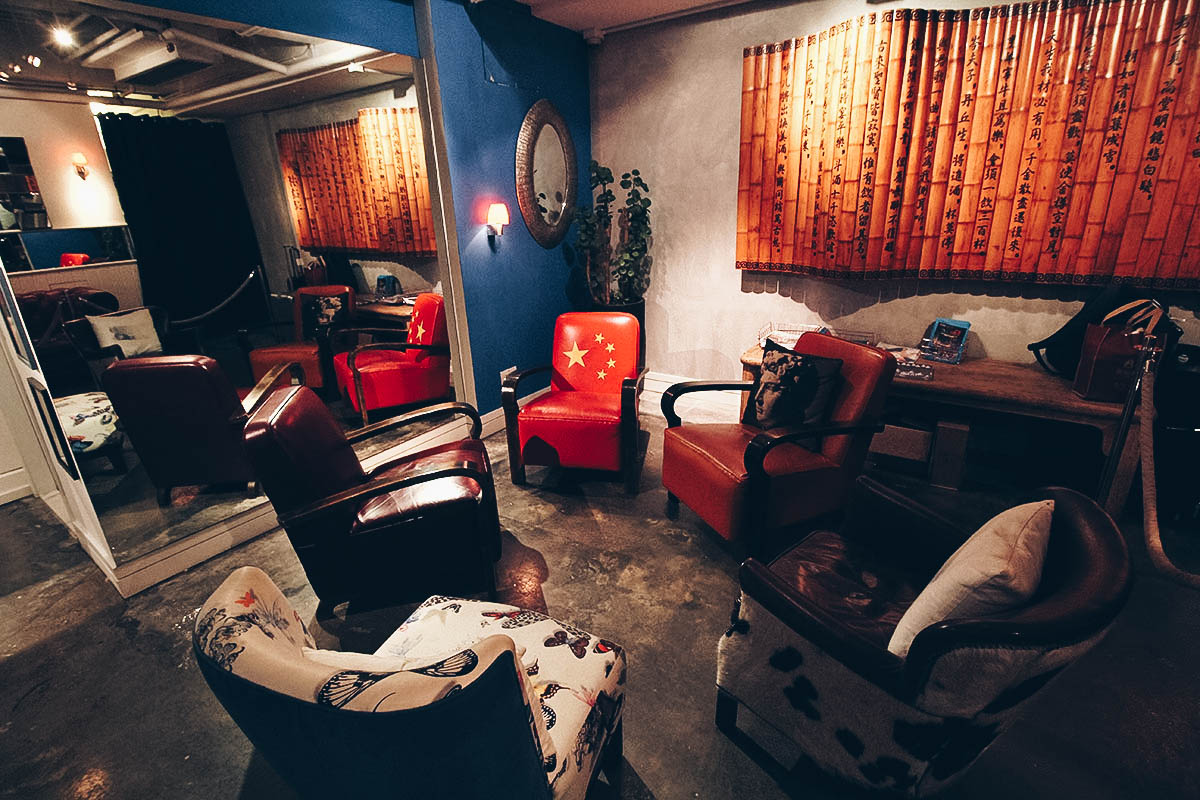 Chic shadow play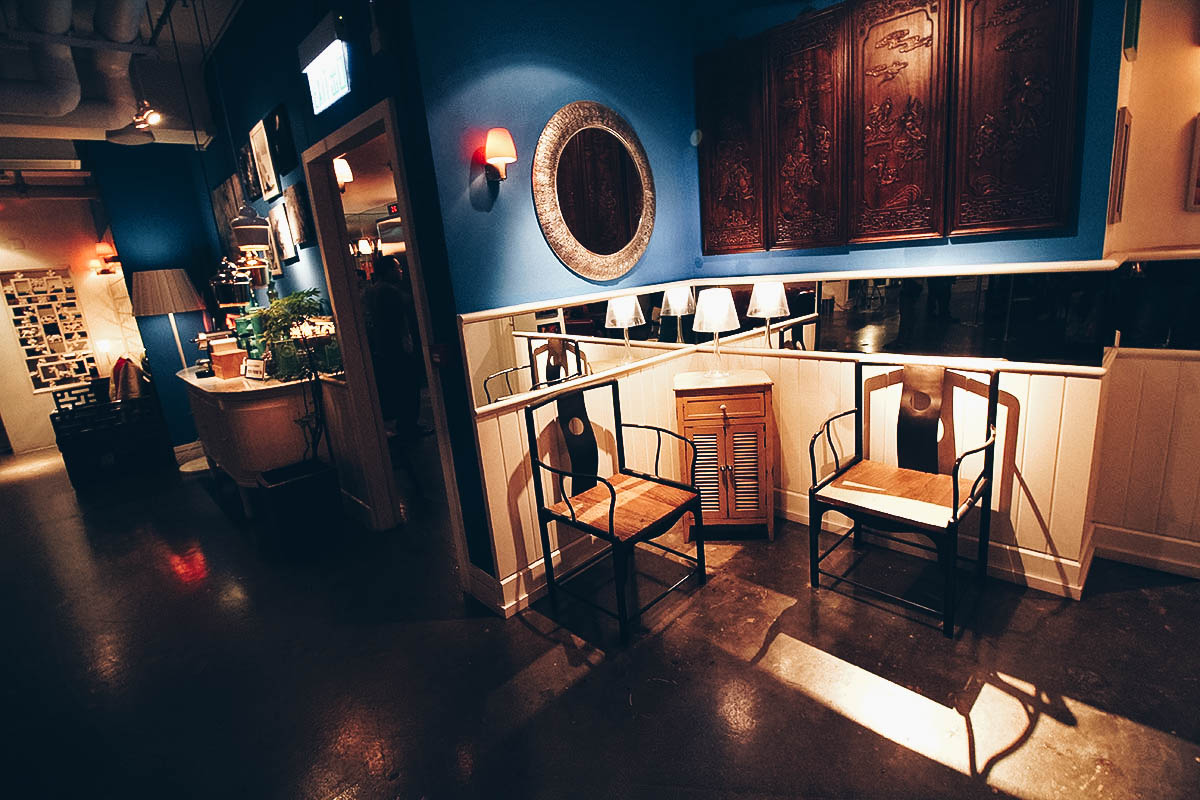 The Room
Tiny but sparklingly clean room. The rooms here are small but this is pretty much what you can expect from hotels in Hong Kong. There's a hotpot on that rack to the left and a safe underneath the bed.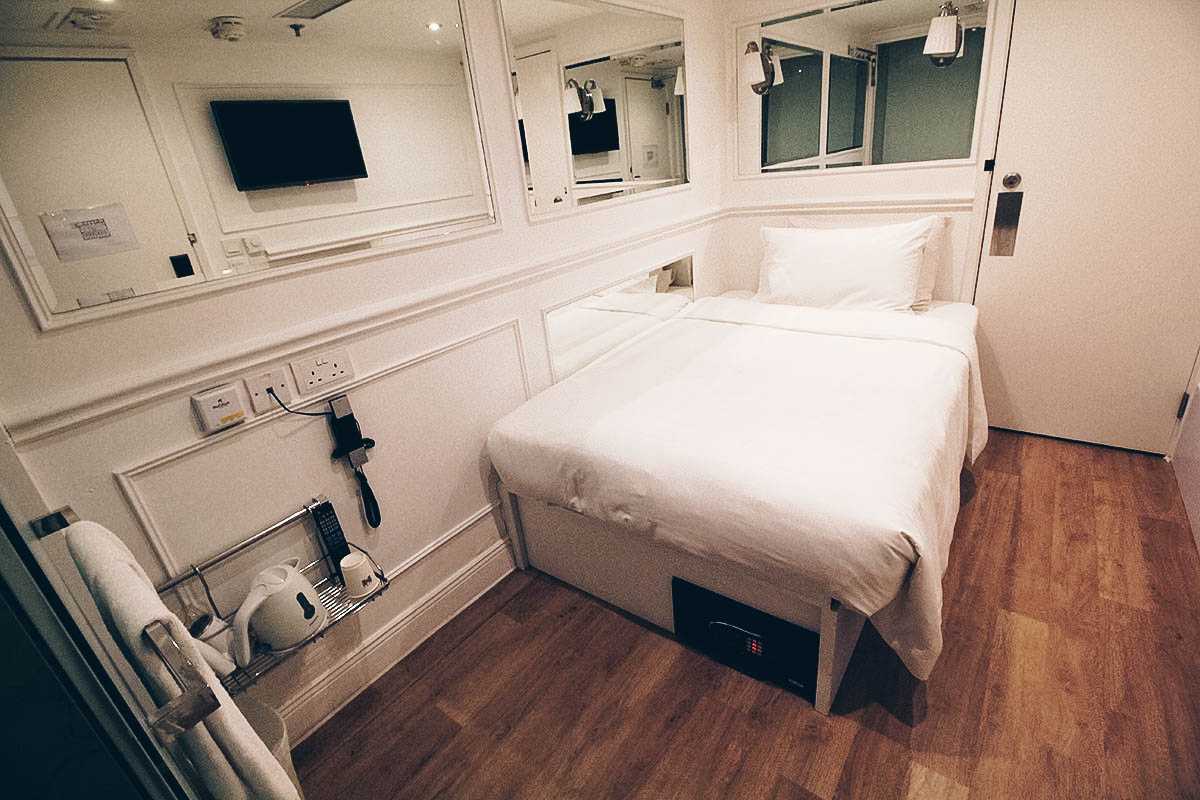 Despite being tiny, the room pretty much had everything we needed. Almost. It would have been nice to have a small side table to keep our belongings at night (cellphones, wallet, jewelry, etc) and a mini-ref would have been cool too. I know…mini-ref side table! 😉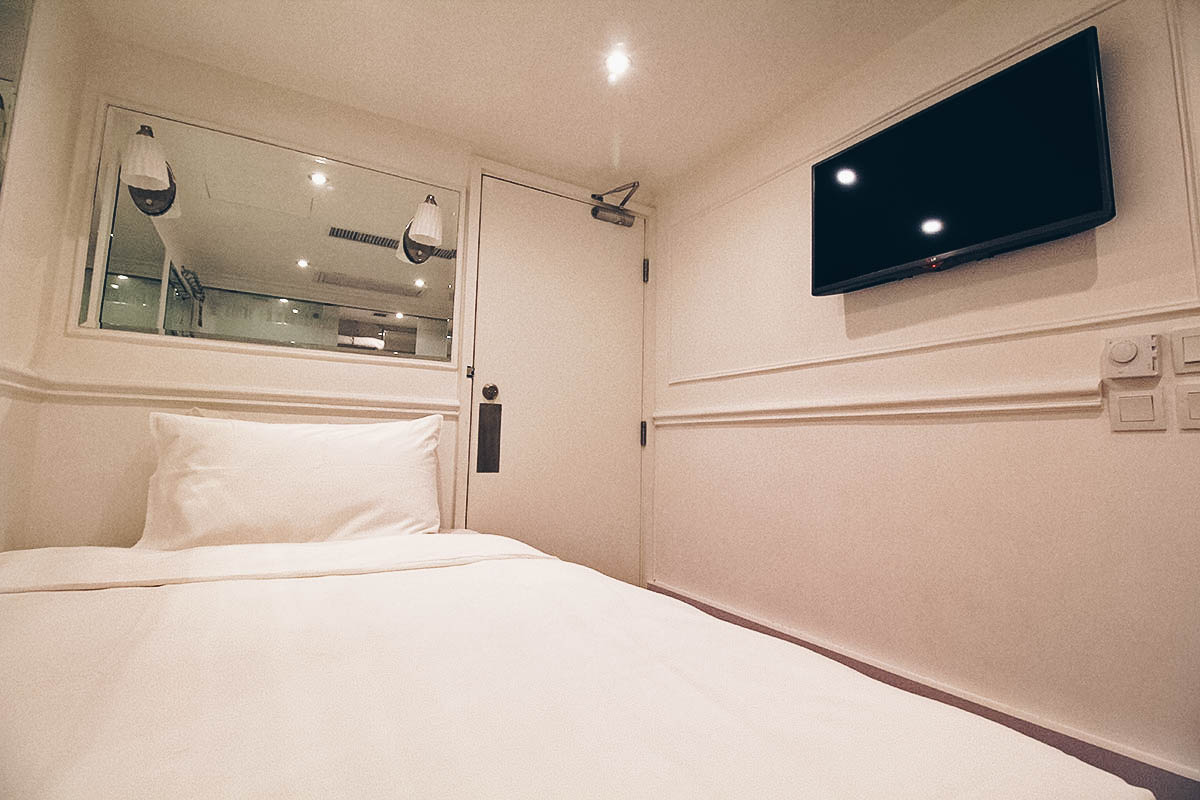 Small but clean bathroom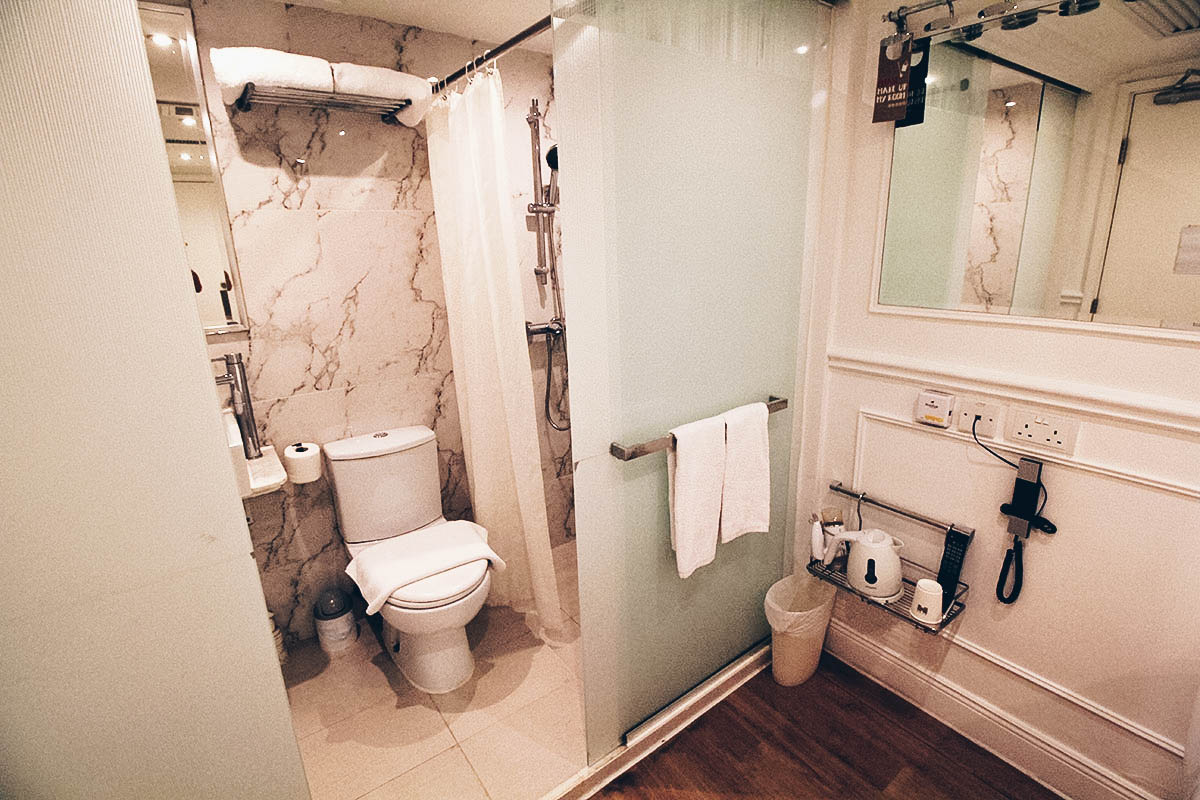 We liked Mini Hotel so much that we wouldn't think of staying anywhere else in Hong Kong. Well, except maybe at another Mini Hotel. They have two branches in the city, one here at Causeway Bay and another in the Central district. Mini Hotel Central is every bit as stylish as this one.
You can make a reservation through Booking.com or Agoda. Be sure to check both sites to find the best deal.
Mini Hotel, Causeway Bay, Hong Kong
8 Sun Wui Rd, Causeway Bay, Hong Kong
Tel: +852 2537 4941
Facebook: minihotelhongkong
Twitter: minihotel_hk
Instagram: minihotelhk
Email: [email protected]
Approximate Room Rate: HKD 429 per night (as of September 2016)
HOW TO GET THERE:
Take the MTR to Causeway Bay station (Exit F1). Walk southwest to Kai Chiu Rd then make an immediate left on Yun Ping Rd. Walk straight on Yun Ping Rd then make a right on Hysan Ave. Walk straight then make a left on Sun Wui Rd. Mini Hotel will be on your left.
MAKE A RESERVATION: Booking.com | Agoda
Disclosure
The hotel links in this post are affiliate links. If you make a reservation, then we'll get a small commission at NO extra cost to you. We really appreciate your support as this helps us keep this website going. Thank you!