People who've been to Macau rave about its architecture. They marvel at how much it feels like Europe. Along with a picture of brunch, a friend of mine once posted this description on his Facebook page:
"Sunday Macau brunch with a lovely bottle of white Douro and sounds of bossa nova in a tiny, overgrown, centuries-old courtyard. If not for the Chinese waiter, no way this wasn't Portugal!"
Much of Macau may be neon-lit today but in some spots, you'd think you were in Europe not Asia. And there's no better place to get that feeling than in Senado Square. Awash with Portuguese influence, its cobblestone streets and pastel-colored buildings will take you back to a time that's much different from the Vegas-like Macau of today. I'm not much into gambling so this is the side of Macau that I was really looking forward to.
Senado Square
Strike a pose, there's nothing to it…vogue! 😆 Senado Square or Largo do Senado is so beautiful it encourages people to pose for pictures like no one's watching. The Mid-Autumn festival was going on when we went hence that big red popup fortress photobombing my shot.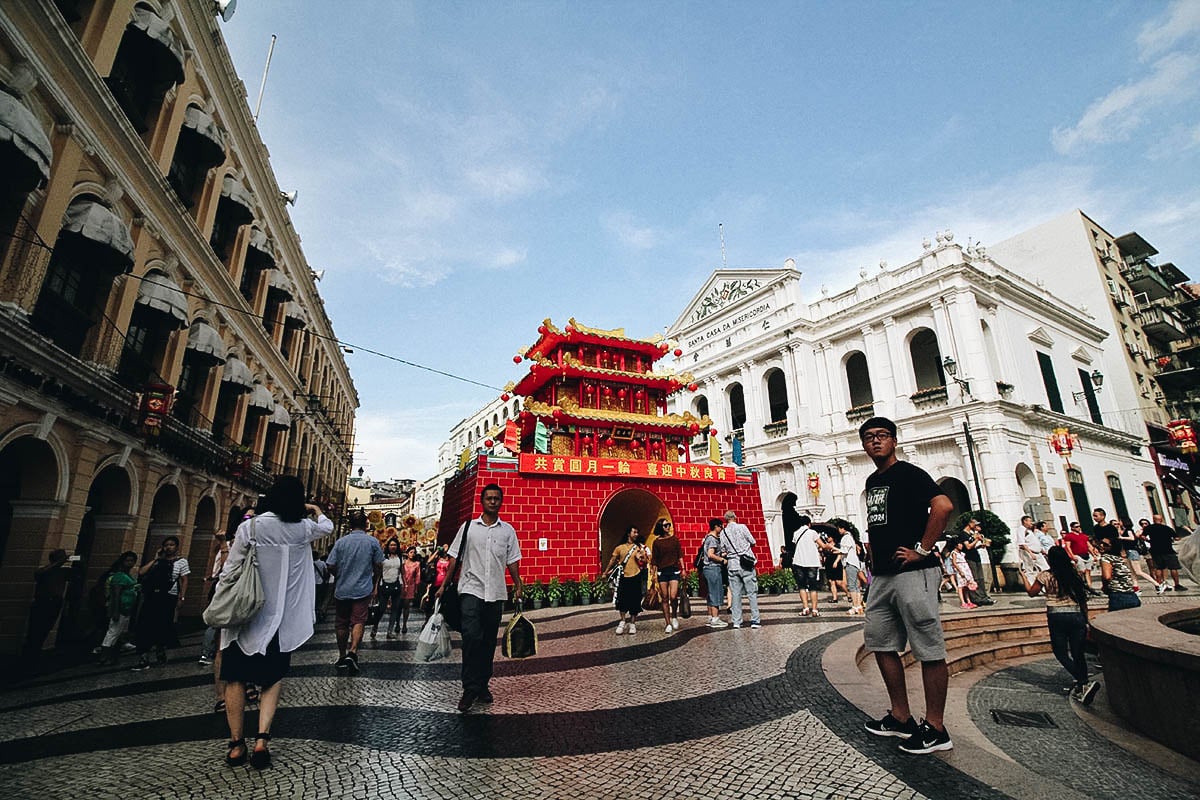 Senado Square is part of the Historic Centre of Macau which was inscribed as a UNESCO World Heritage Site in 2005.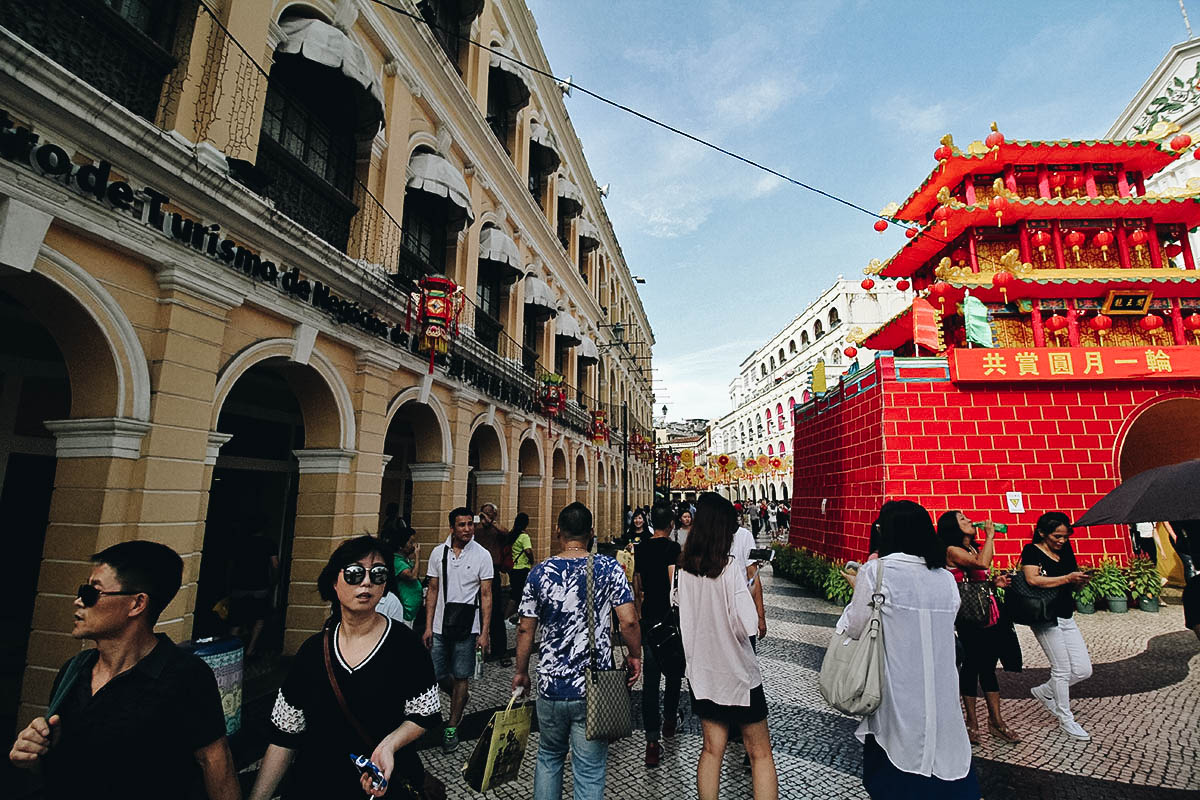 All of Senado Square is paved with these black and white stones that simulate waves.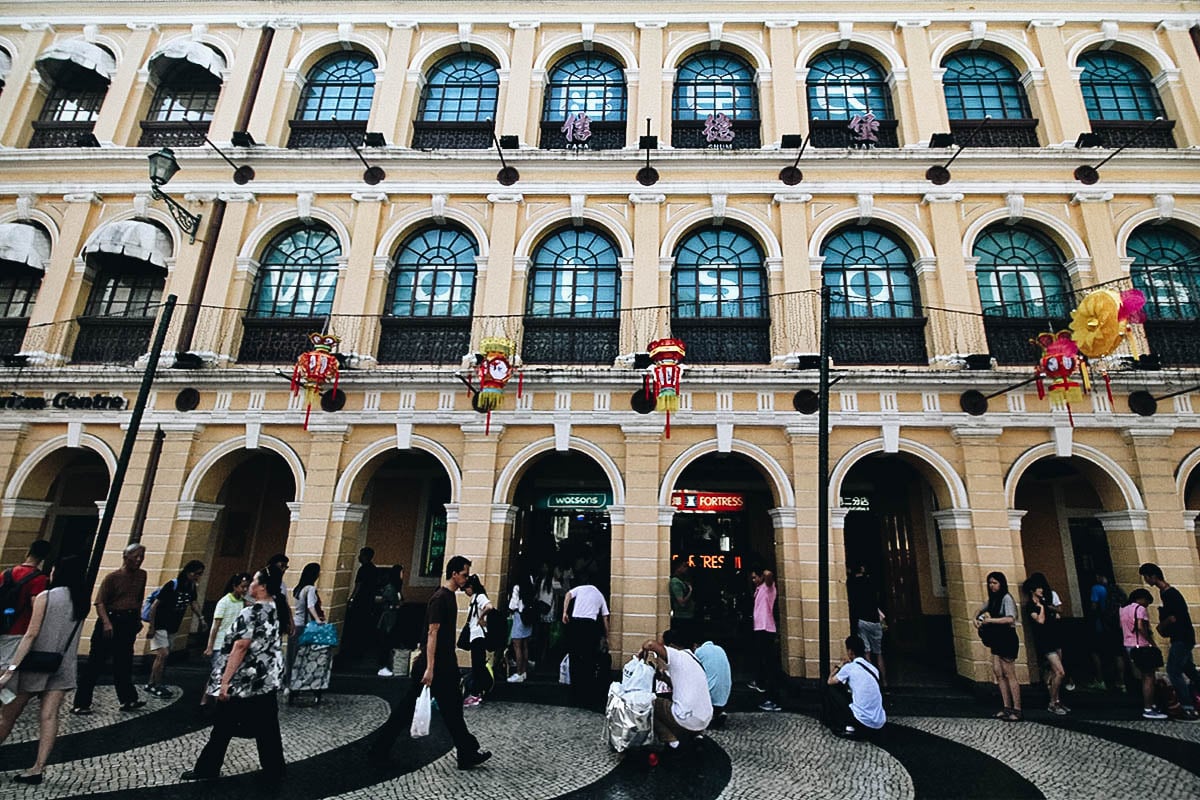 It looks like these lanterns were strung up for the Mid-Autumn Festival as well. From here, it's about a 10-minute walk to the Ruins of St. Paul. Just follow the signs (or throng of people) to get there.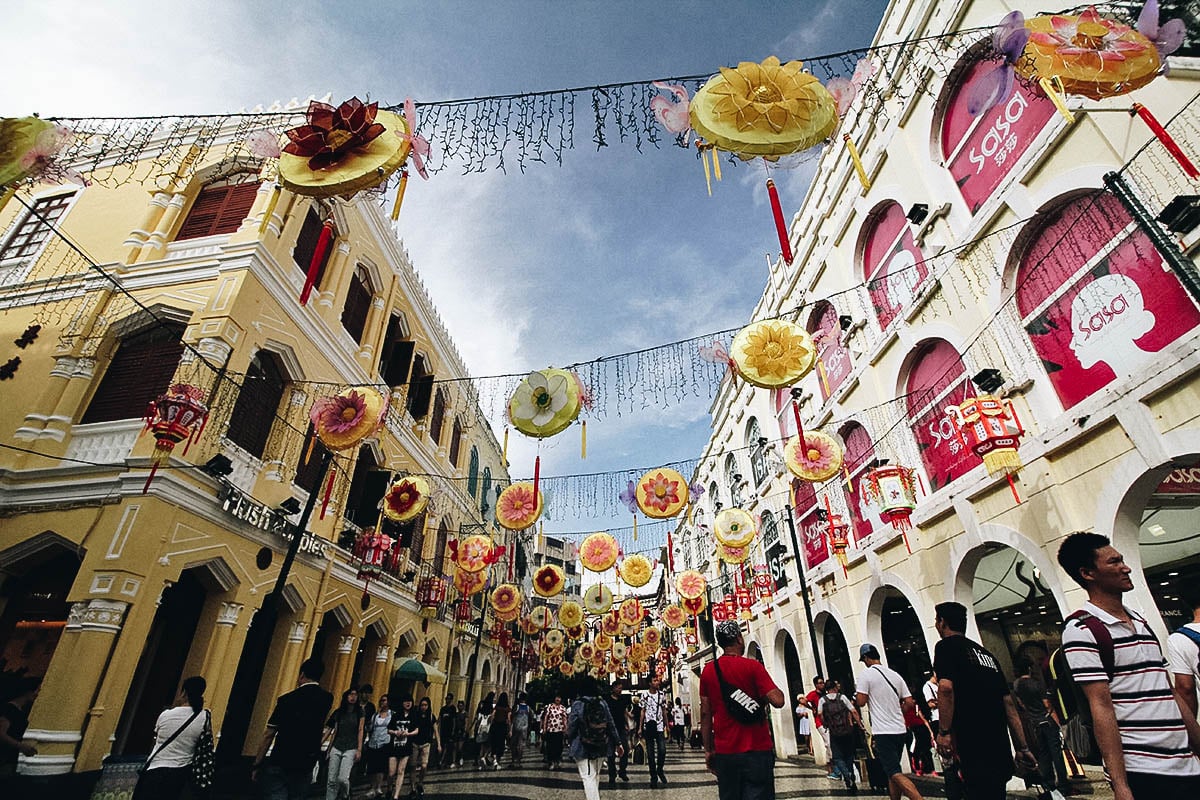 Lovely pastel-colored buildings.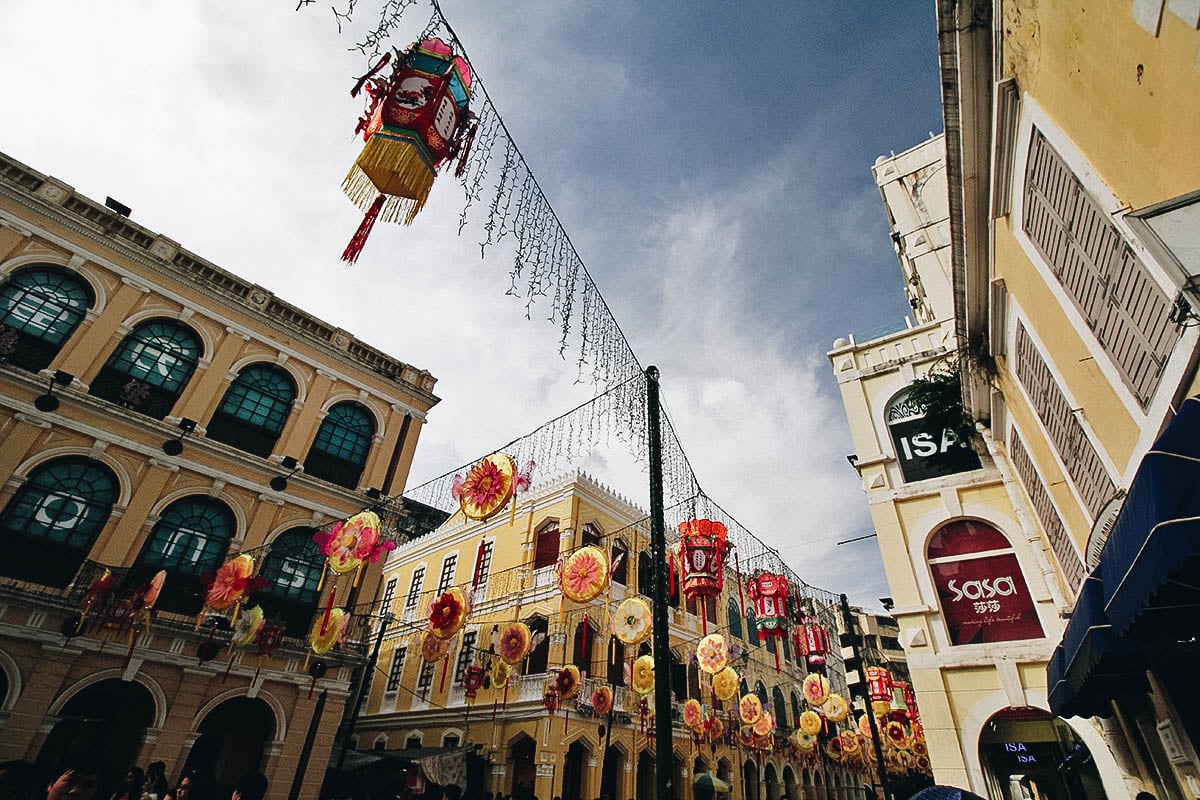 The Holy House of Mercy or Santa Casa da Misericórdia. This building used to be a medical clinic that later served as an orphanage and refuge for widows of sailors lost at sea.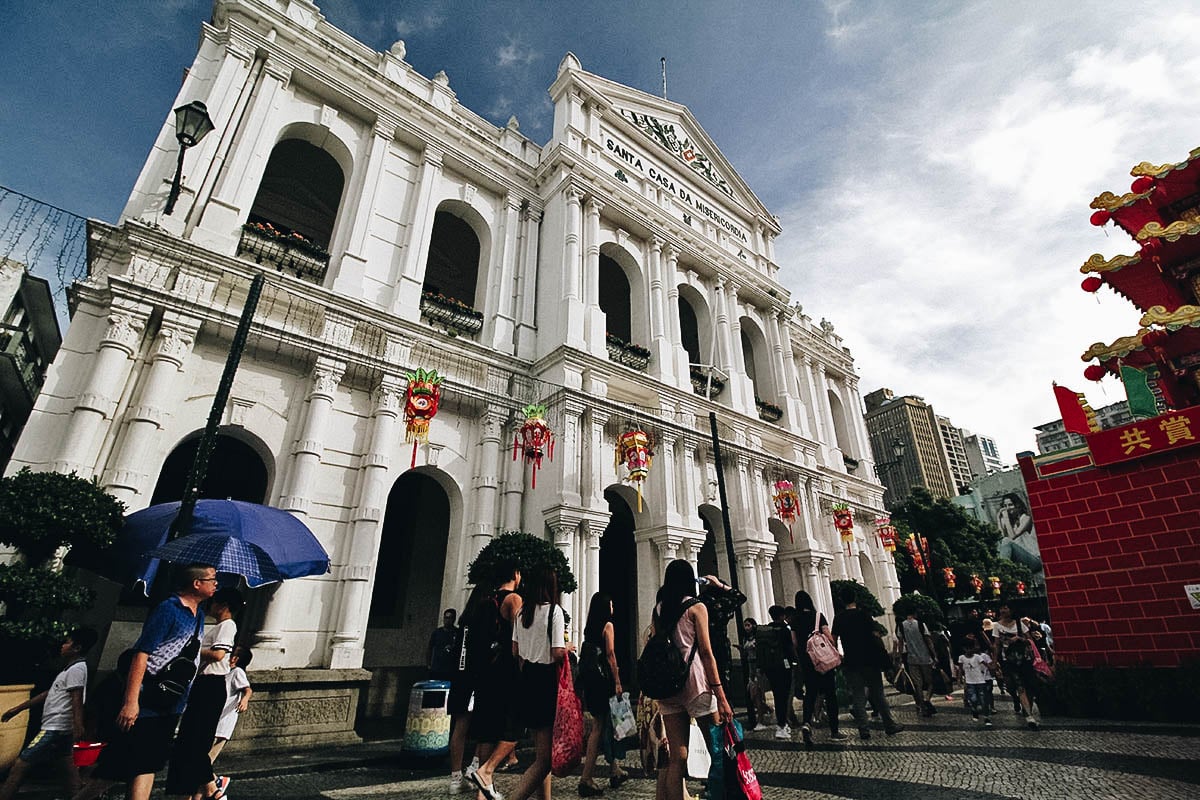 L: "Hey, why you take my picture?" "Hey! Why you photobomb my shot!?" 😡
R: This picturesque alleyway feels so much like Europe!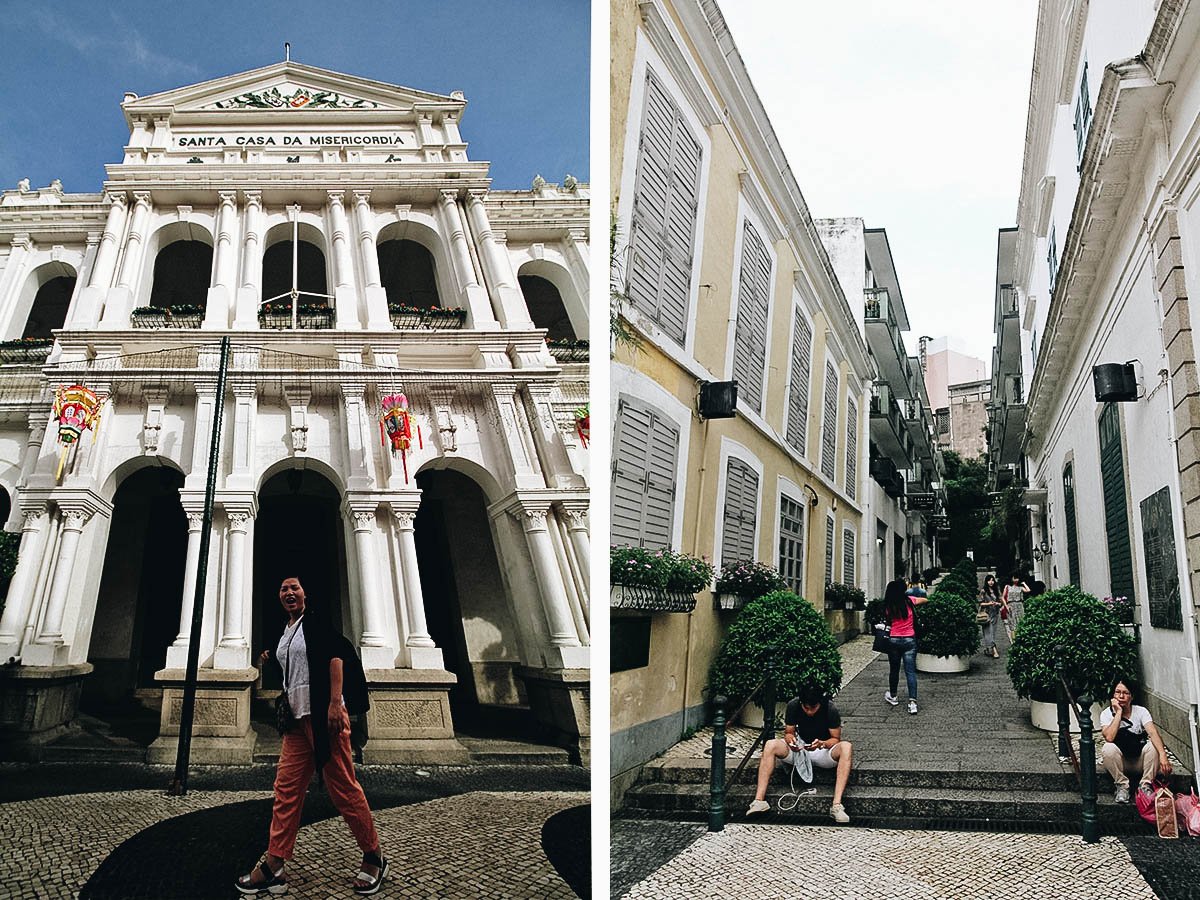 You'll pass this beautiful church on the way to the Ruins of St. Paul. Built in 1587, St. Dominic's Church or Igreja de São Domingos is also a UNESCO World Heritage Site and part of the Historic Centre of Macau.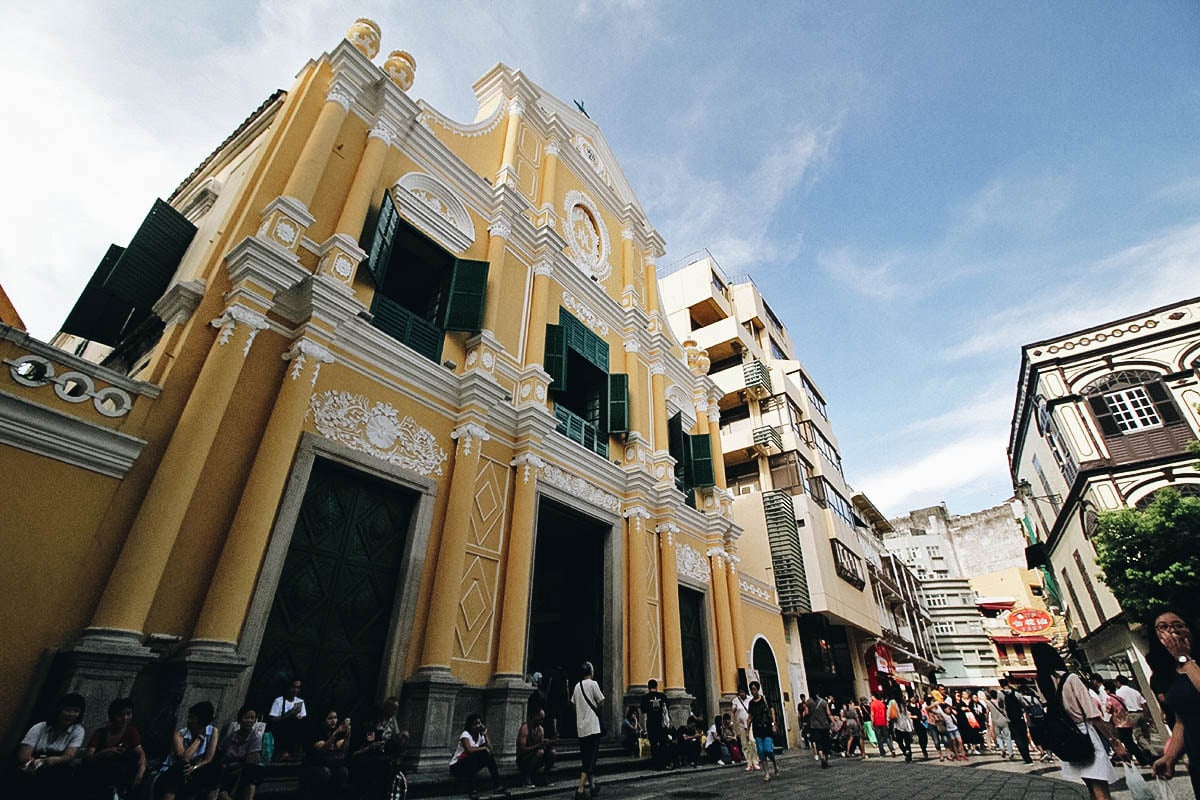 First time here? Don't forget to make three wishes!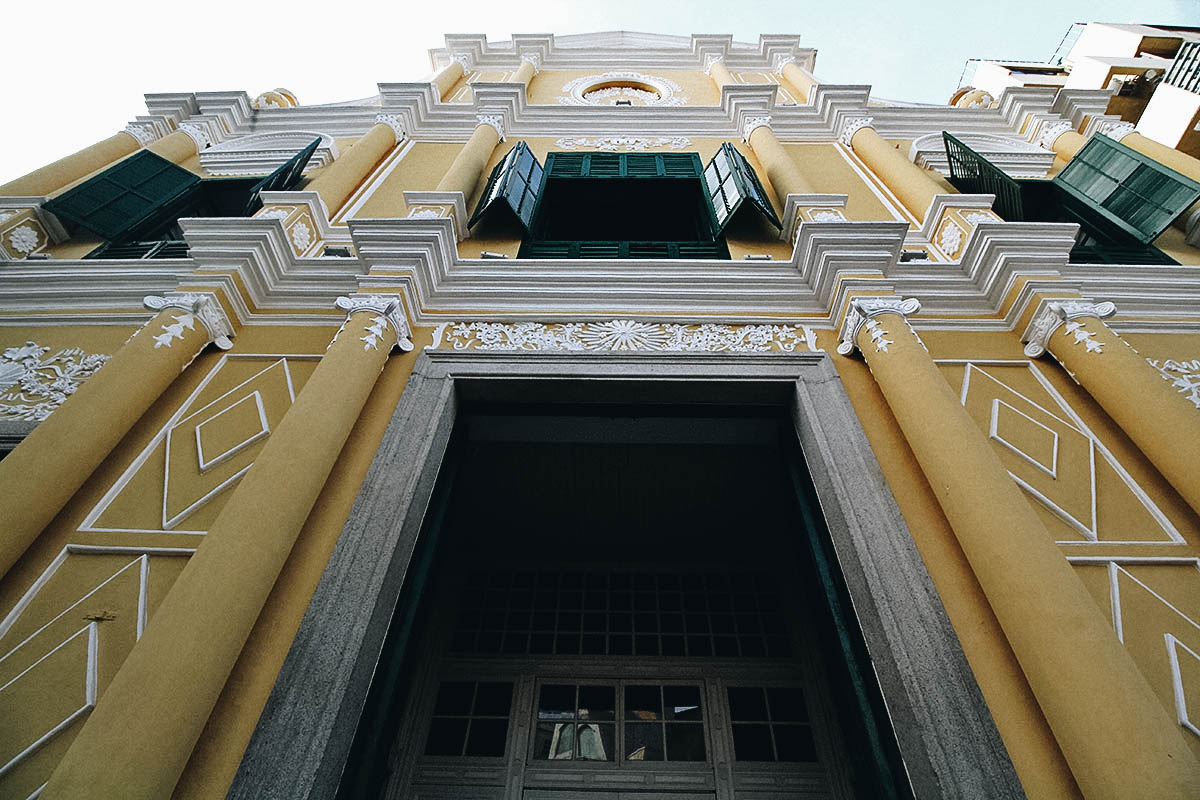 St. Dominic's Church is one of the performing grounds for the annual Macau International Music Festival.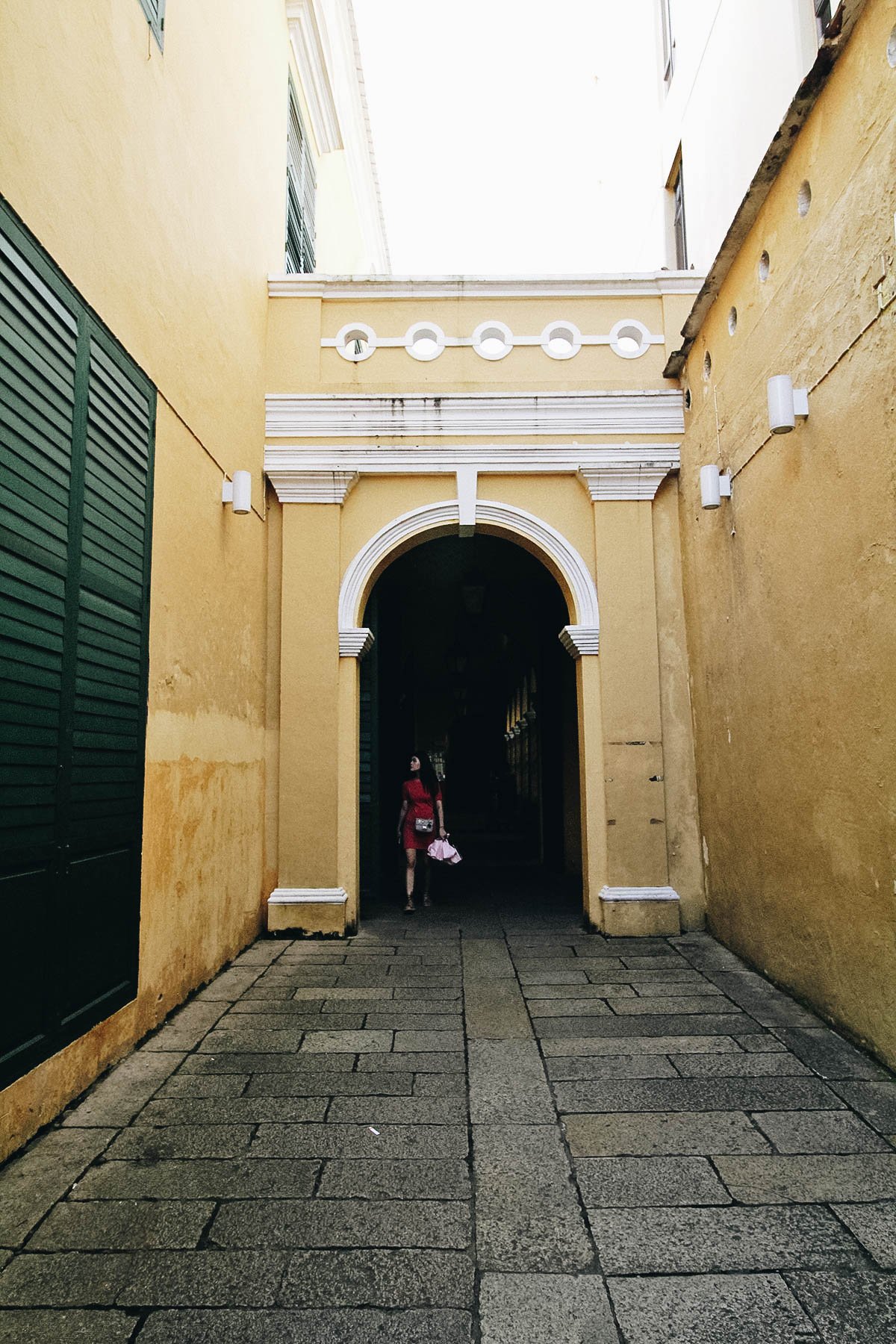 There's Ren and her cousin Brooke on the front stoop. They weren't letting anyone in anymore by the time we got there so I couldn't get a shot of the interior. 🙁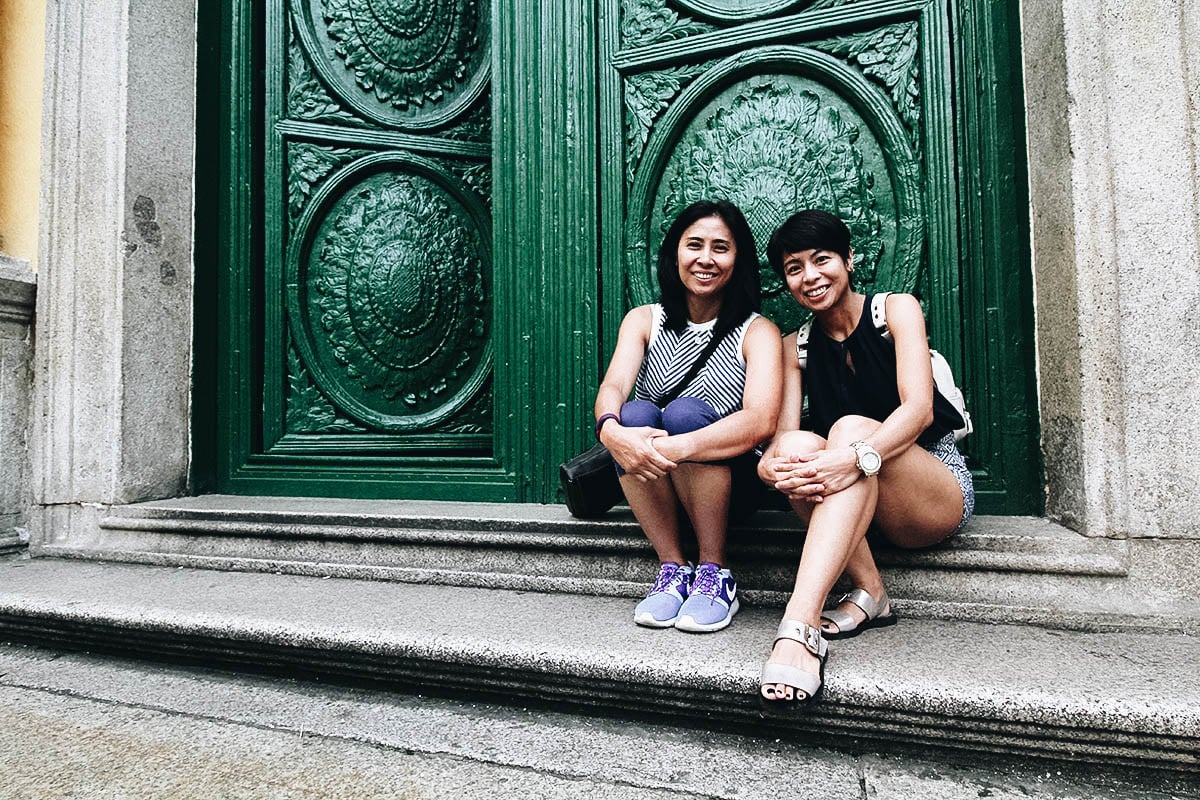 On the way to the Ruins of St. Paul are these cobblestone side streets with plenty of shops and restaurants.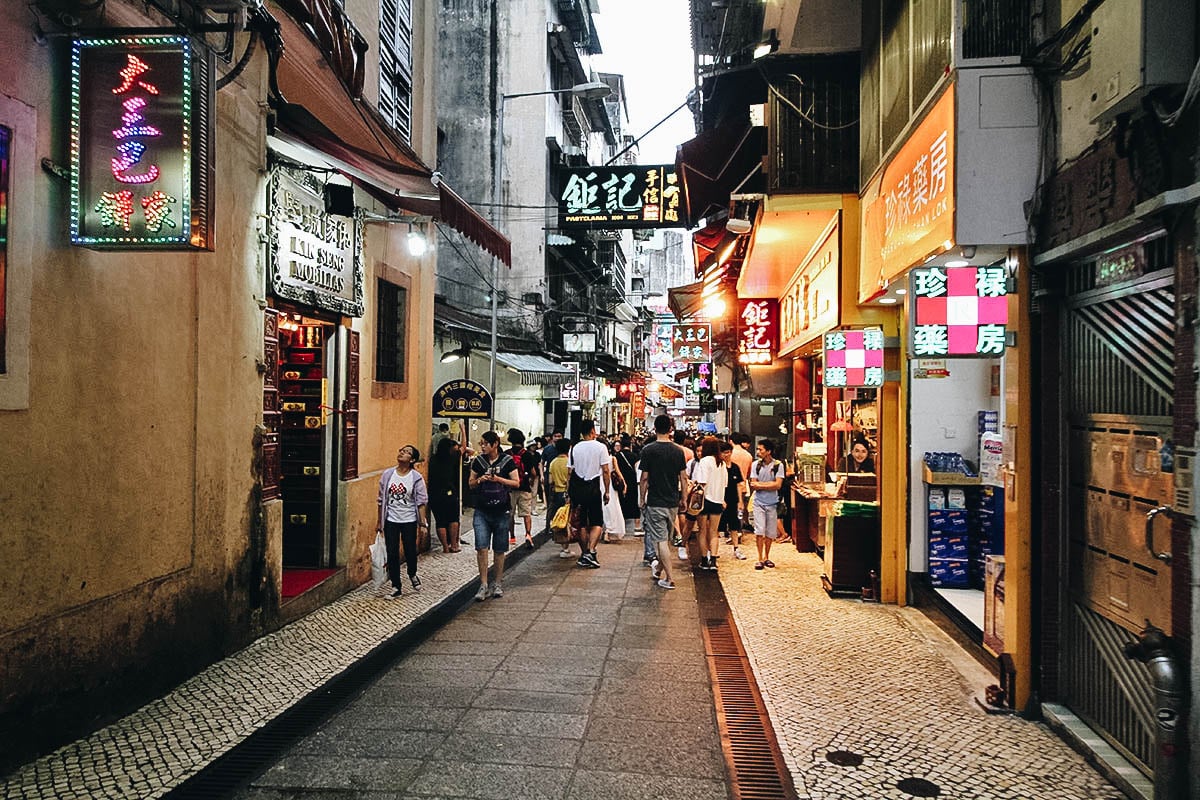 Nice eh? Love the street lamps.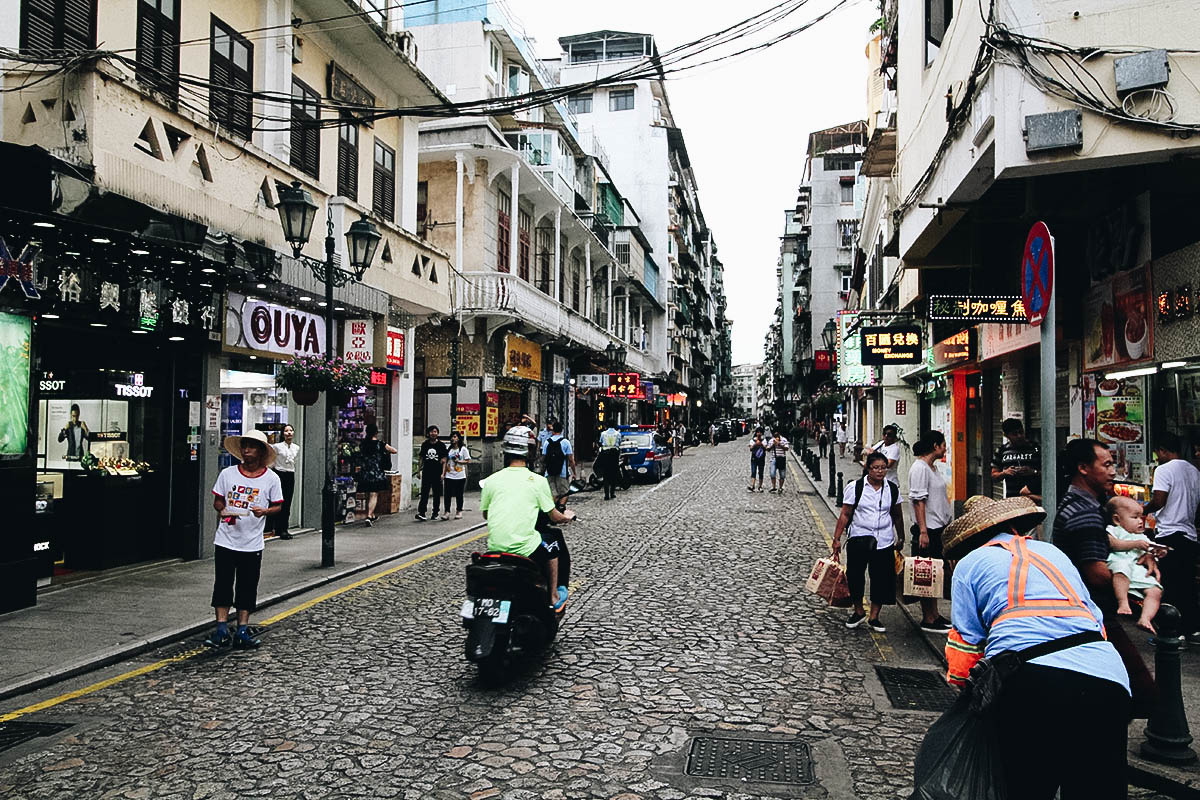 Ruins of St. Paul
The Ruins of St. Paul is arguably the most recognizable attraction in Macau. It's a pretty dramatic sight perched atop a hill. Chances are you have a friend who's posted a selfie standing on these very steps with the ruins in the background. I wonder how people would have reacted had I run up to the top and started shadow boxing like Rocky? 😆 To the right of the ruins is Mount Fortress (Fortaleza do Monte) and the Macau Museum.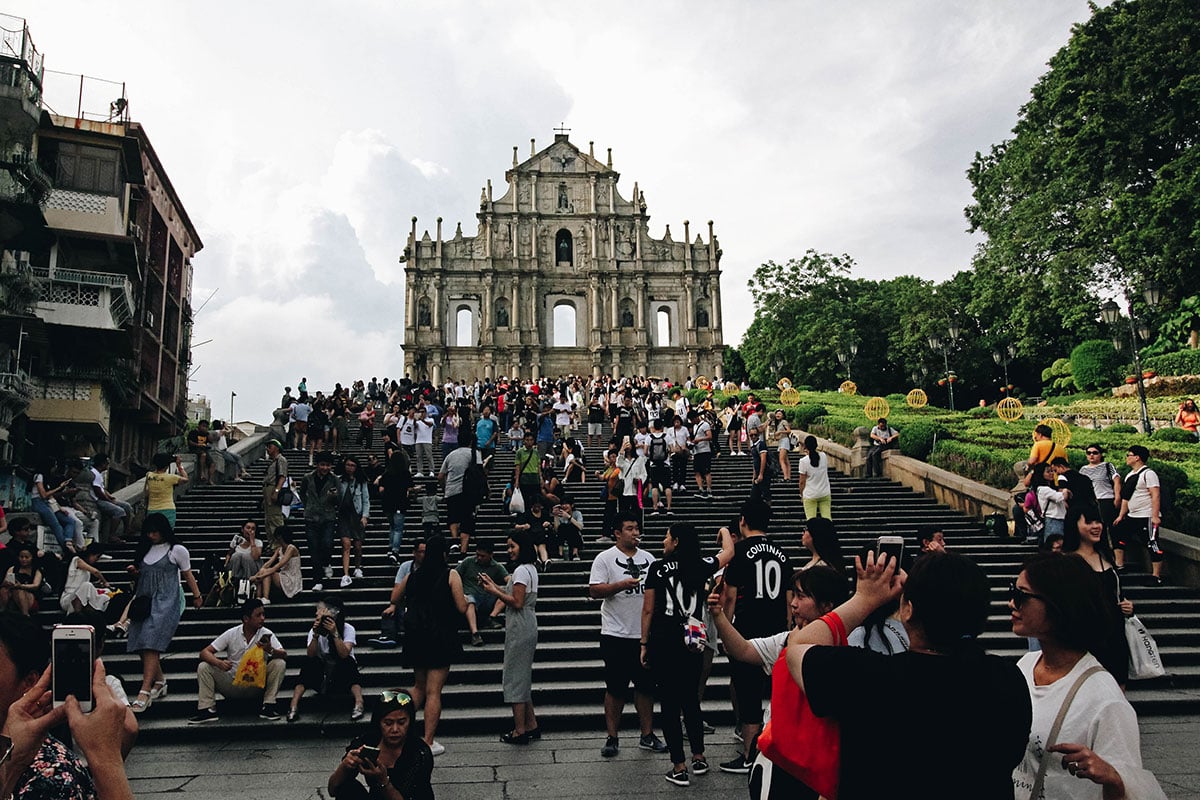 It's called Ruins of St. Paul because the facade is pretty much all that's left of it. First built in 1580, it survived two fires and was once the biggest Catholic church in East Asia. It caught fire for a third time after a typhoon hit Macau in 1835 and has been left in ruin ever since.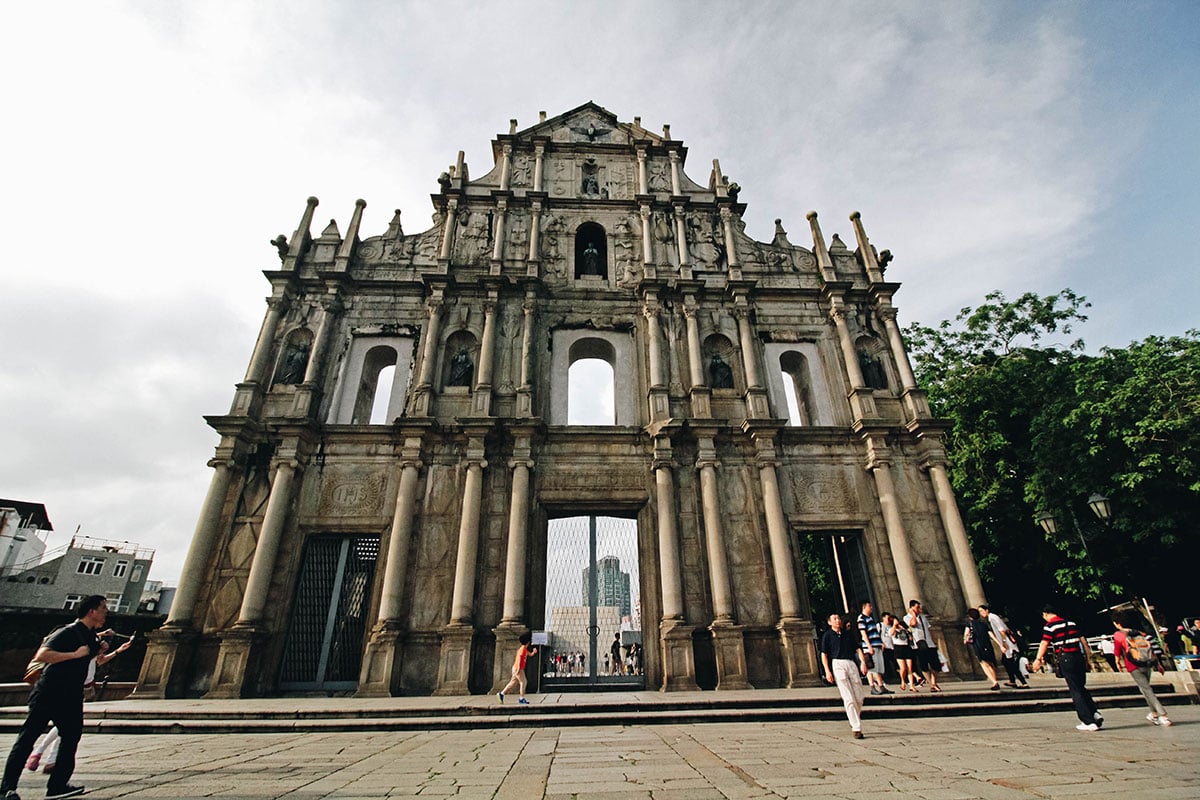 It still looks pretty cool even if it's just a facade.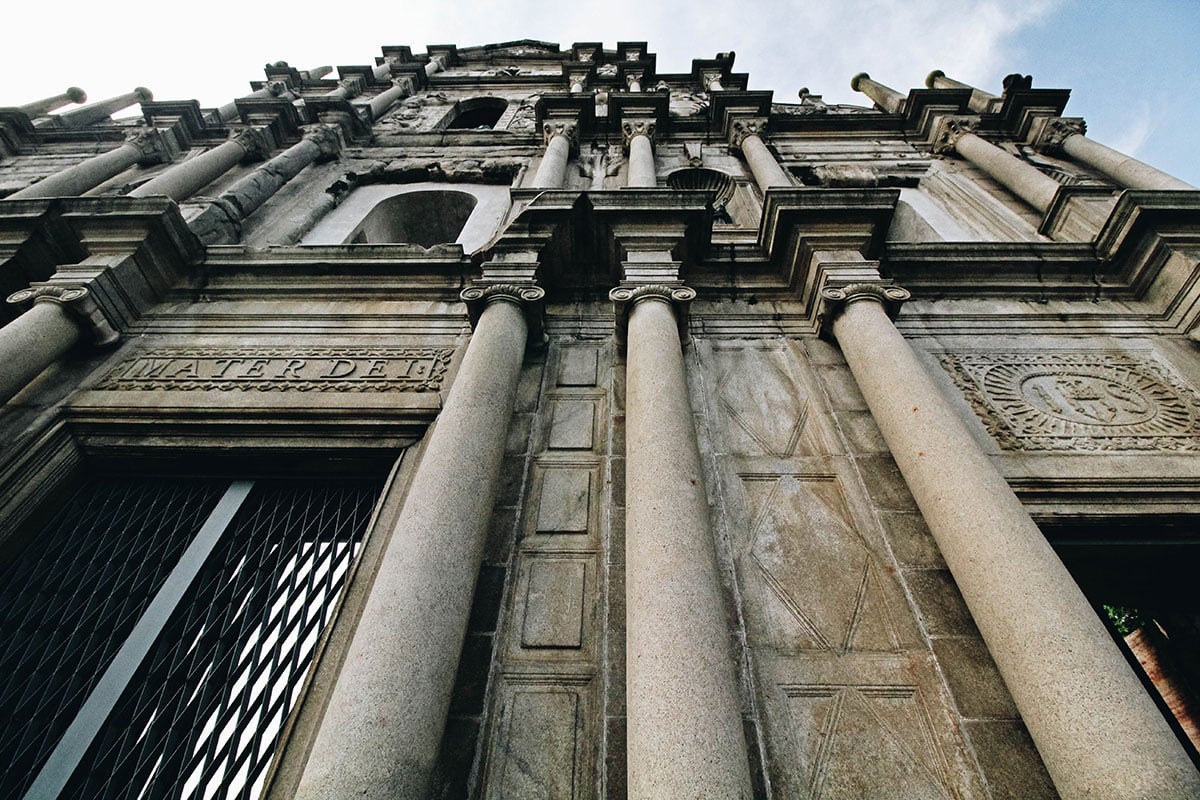 If you walk past the facade, you'll find an open courtyard where the church used to be. Beyond that are steps that take you down to this small room with a few religious artifacts. If you're in the mood for a museum, then the aforementioned Macau Museum is a good place to spend an hour or so.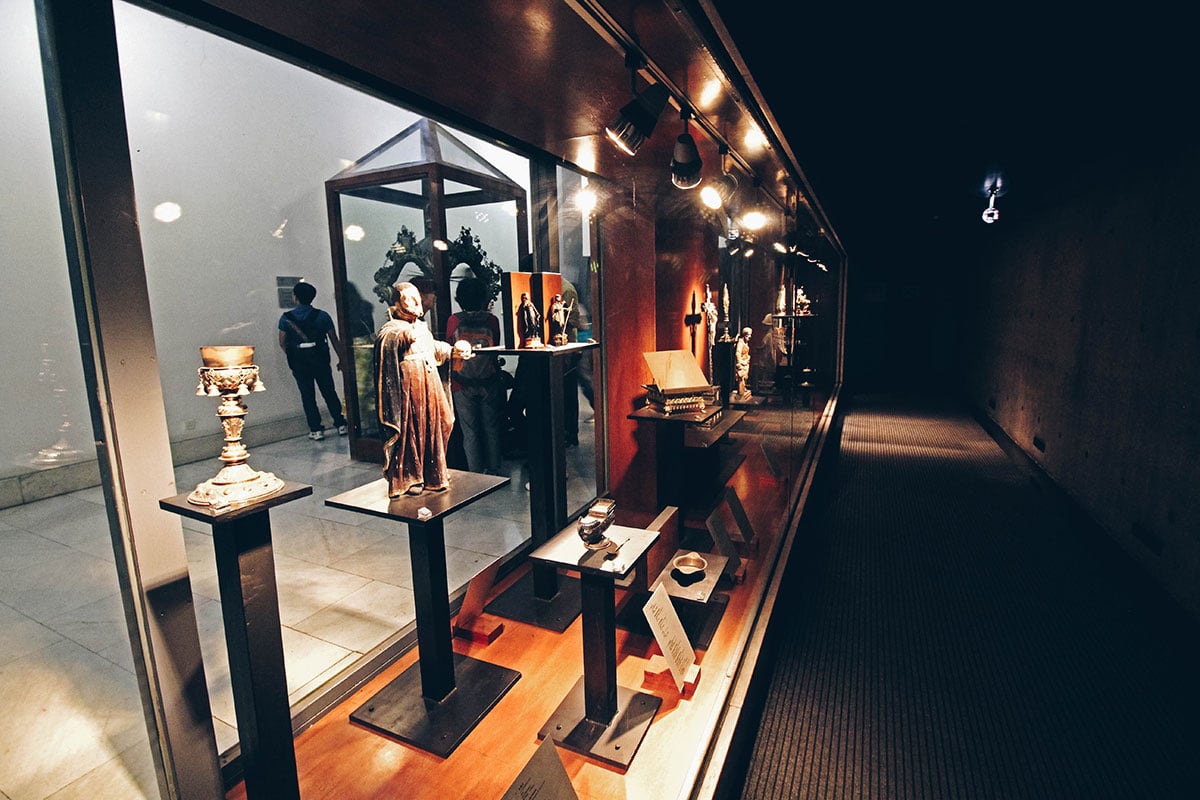 Other Areas
After visiting the ruins, we walked back down and past the Leal Senado building to get to St. Augustine's Square. The olive-colored building on the left is the Dom Pedro V Theater while the yellow building on the right is St. Augustine's Church. Pretty aren't they? There were no tourists in this area so it made for a more pleasant experience.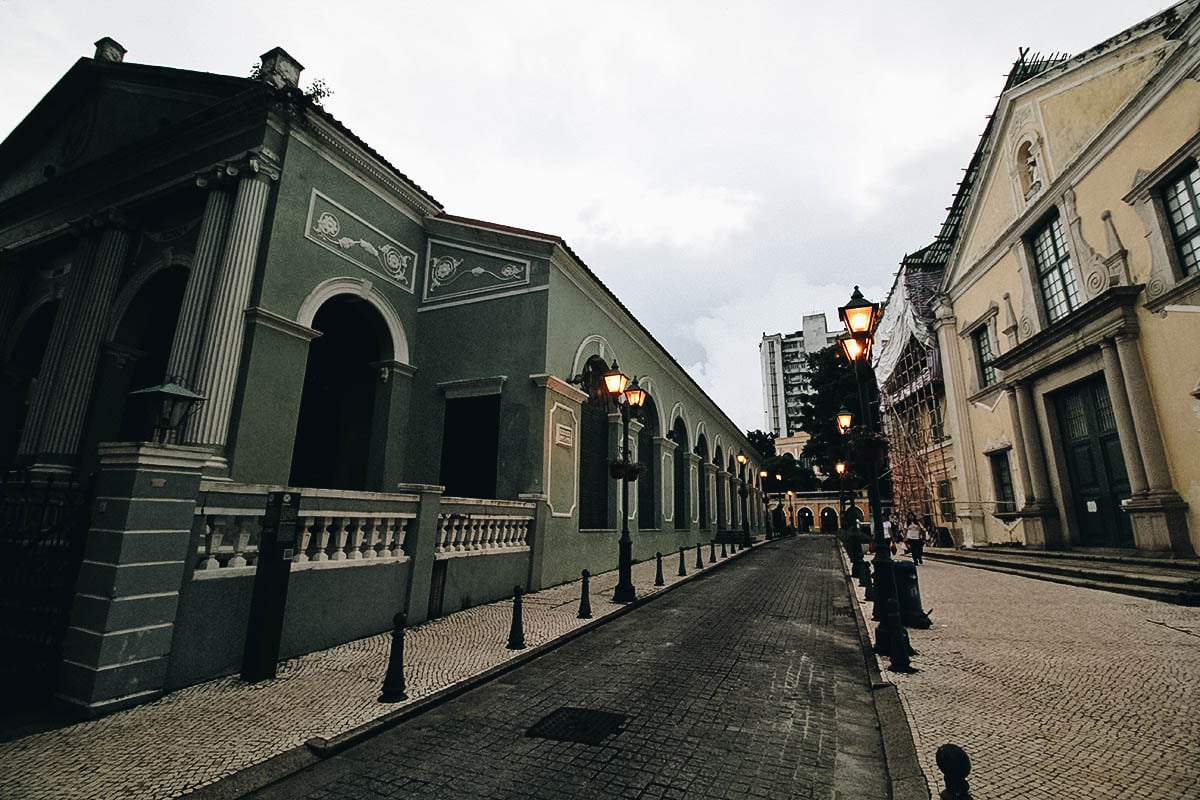 Beautiful building and street lamps. There's more to the Historic Centre of Macau than Senado Square and the Ruins of St. Paul so you may want to do some exploring if you have the time.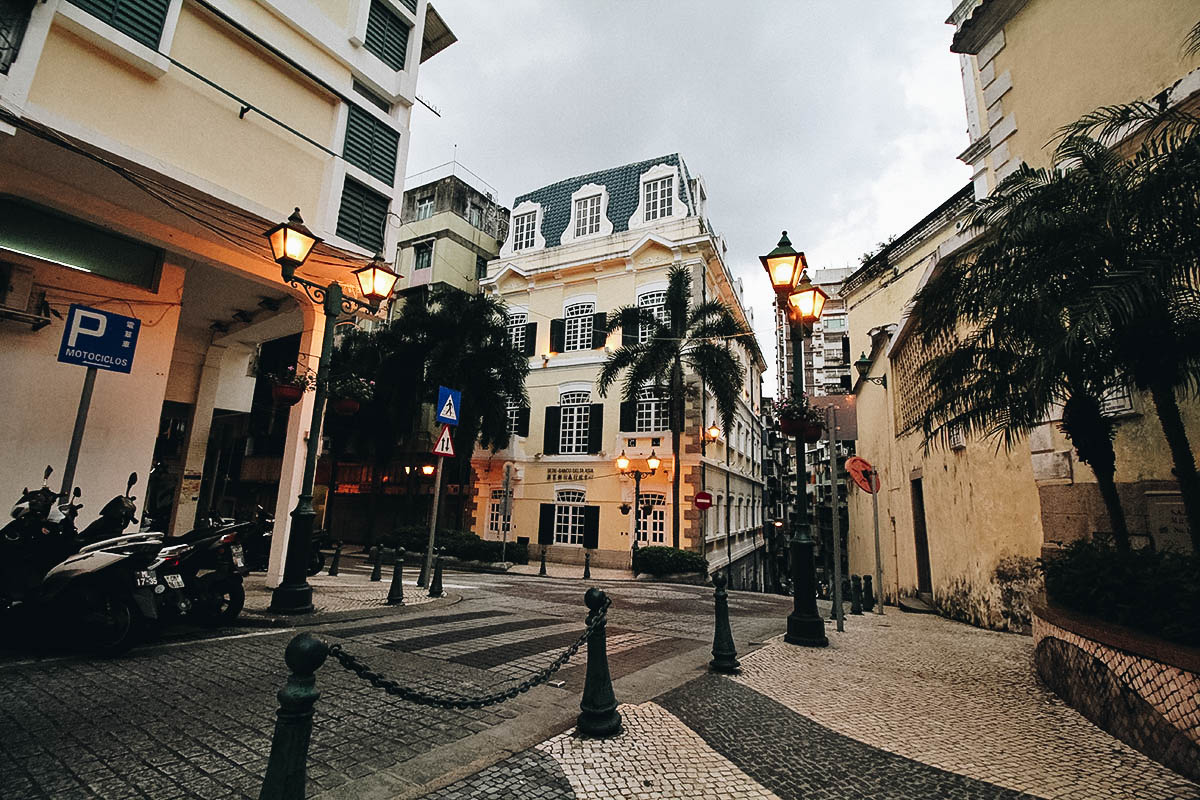 This goes without saying but I'll say it anyway — a trip to Senado Square and the Ruins of St. Paul is a must for any first-time visitor to Macau. You can skip other attractions if you don't have the time but you can't miss these. They're the heart of old Macau and your trip won't be complete without them. As you can see from the video and pictures above, they get crazy crowded over the weekend so it's best to go during the week if you can.
How to Get There
From the ferry terminal, take a free shuttle to Grand Lisboa Hotel. From there, it's about a 5-minute walk to Senado Square. Follow the signs to the Ruins of St. Paul.
For travel tips to Macau, check out our Day-Tripper's Travel Guide to Macau