There were two other people sitting at the bar with us. Both were salarymen in ruffled suits, each with a briefcase propped up behind them against the wall. They were chatting with the owners and exchanging what sounded like jokes in Japanese.
There was an ease to their exchange that reminded me of neighborhood bars I used to frequent after work. Clearly, they were regulars at this izakaya in Susukino, unwinding with draft beers and a few skewers of yakitori before calling it a day.
If you're unfamiliar with the term, an izakaya is a type of gastropub in Japan. It's the Japanese equivalent of an American bar (like Cheers) or an Irish pub. They're informal and unpretentious establishments where office workers would go to loosen their ties and get a quick drink after work. Bar food figures prominently on an izakaya's menu, so you'll often find regulars snacking on alcohol-friendly dishes like edamame, karaage, and yakitori.
We were in the market for some good yakitori so a quick google search led us here.
Yakitori at Korombia Izakaya
"And the winner of our google search is…Ms. Korombia!" 😆 Not sure what Korombia means in Japanese, if it even means anything, but that's exactly what we thought when we saw the name. As memorable as it is, we were drawn to this place not because of its name, but its rating. At the time, Korombia had a respectable 3.22 on review website Tabelog, which is a solid score for that site.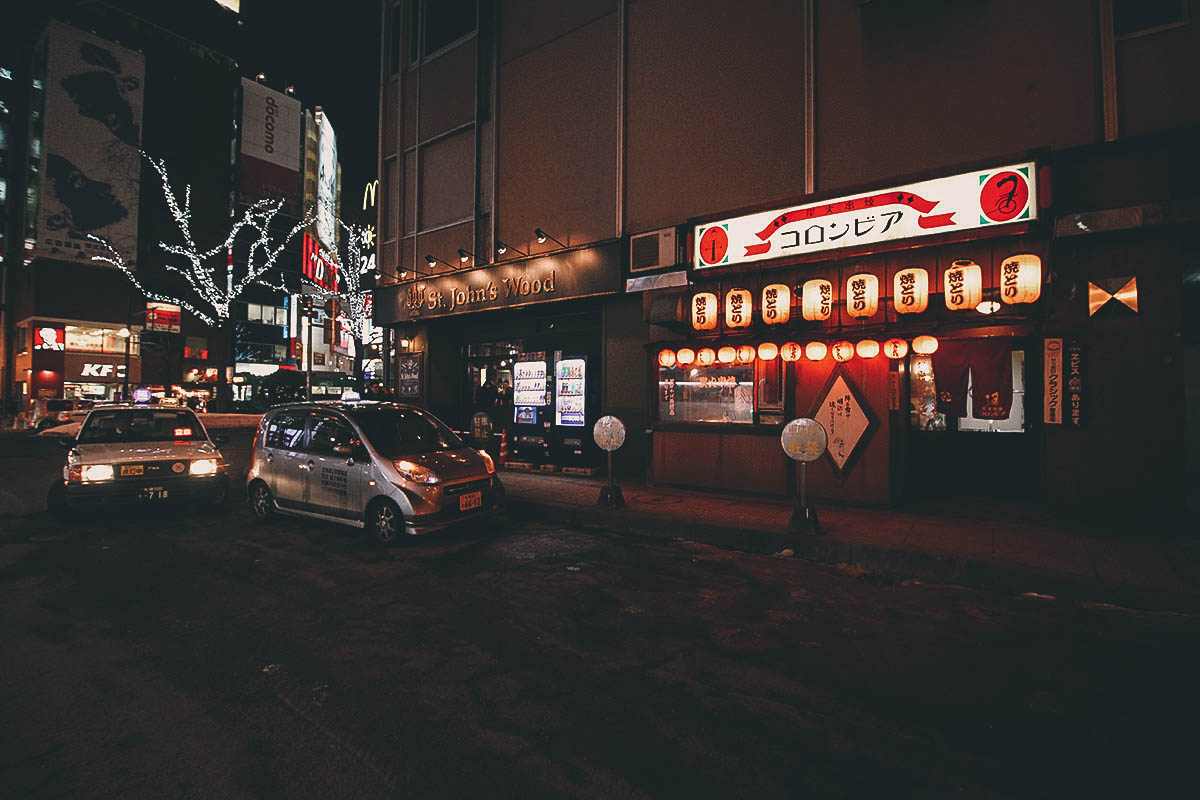 Korombia has a few tables and a wraparound bar. There's one of the salarymen pondering the meaning of his existence. Can you spot Ren?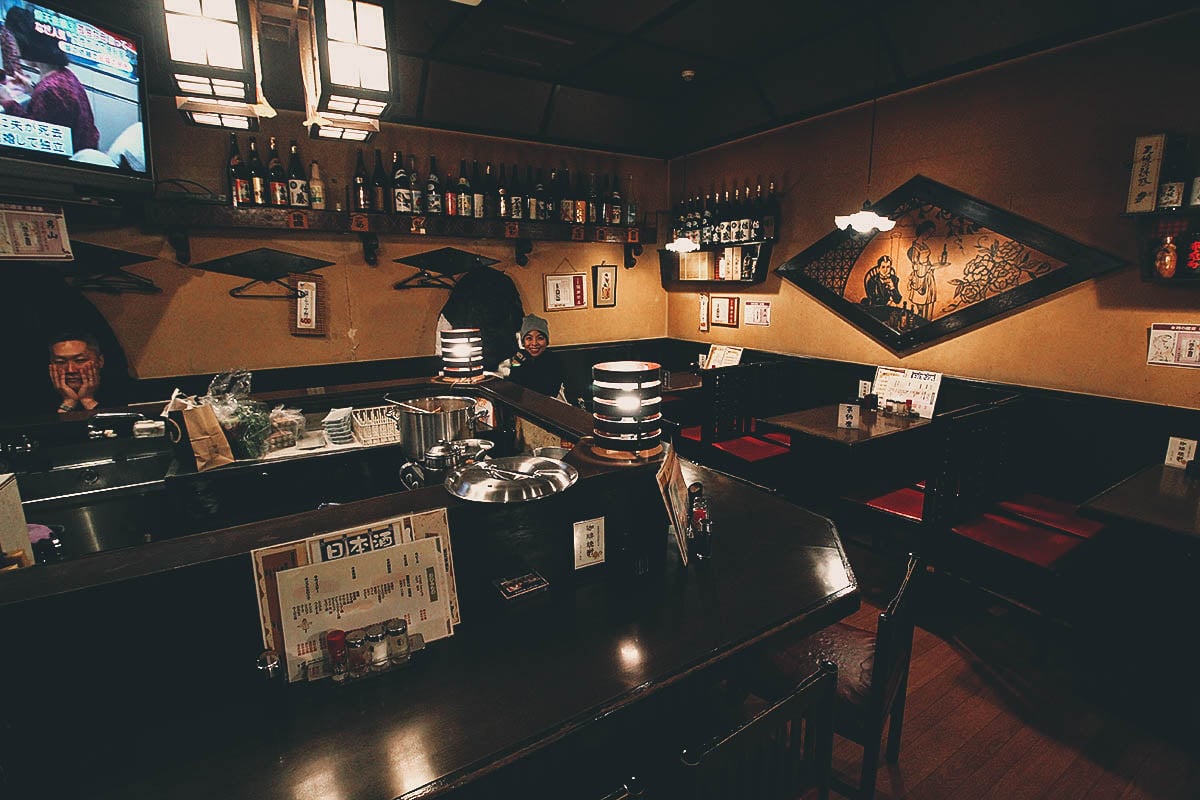 Our sticks of yakitori. The word yakitori is used to collectively describe skewered dishes though it technically means just chicken. The proper blanket term for grilled skewered meat, both poultry and non-poultry, is kushiyaki. Most sticks of kushiyaki at Korombia are between JPY 300-390. Pictured here is the omakase set of six assorted skewers for JPY 980.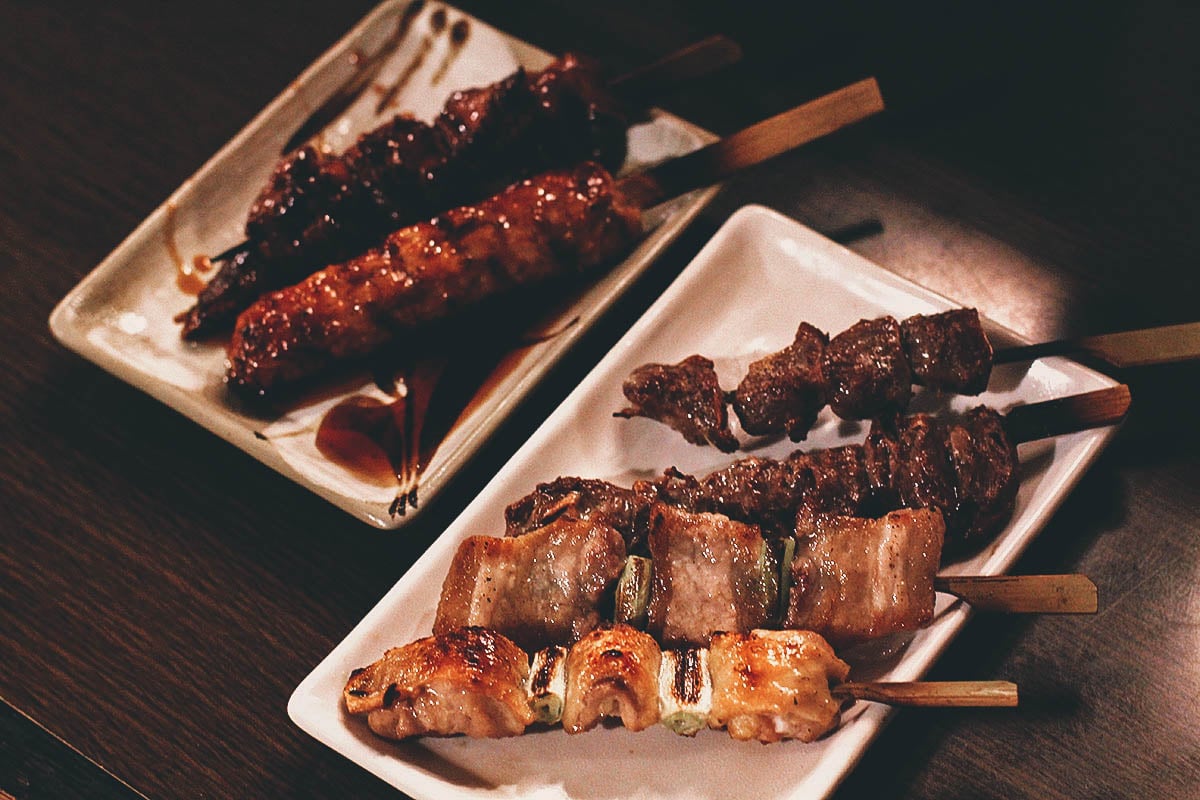 Look ma, we ordered veggies!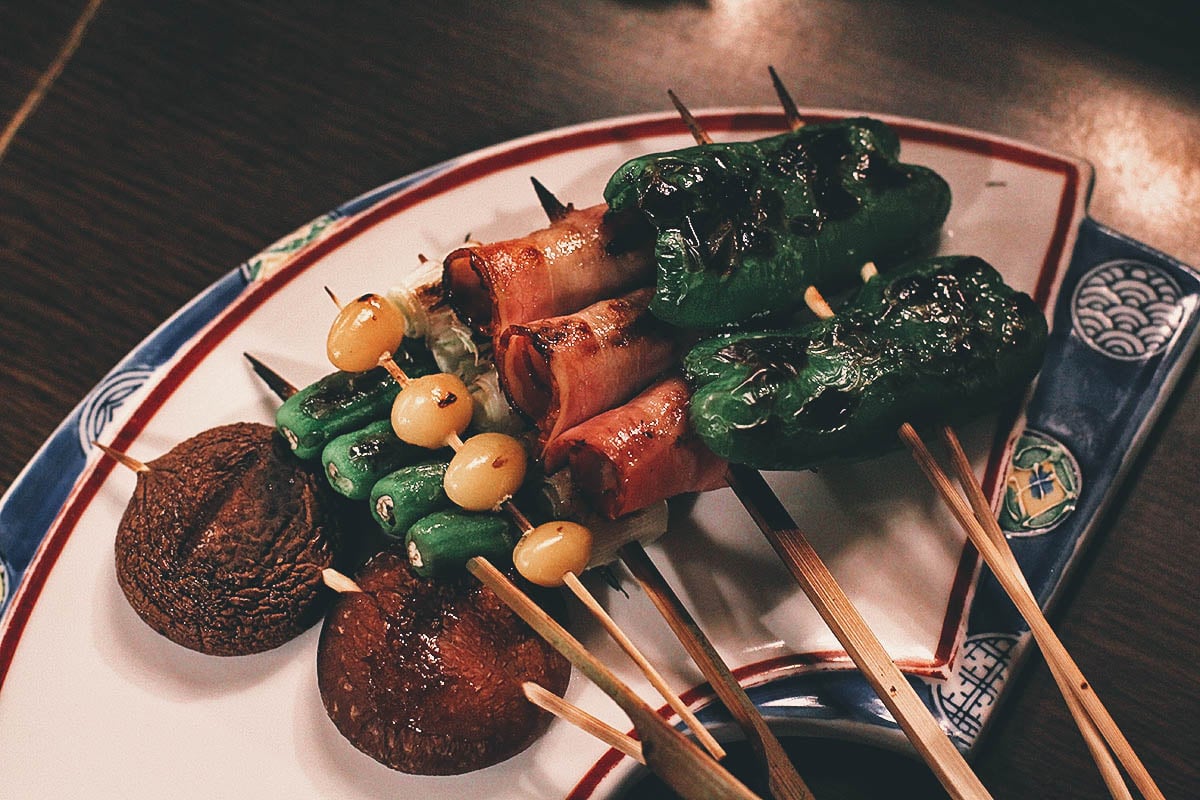 Can you guess what this is? It's chicken skin yakitori. 😈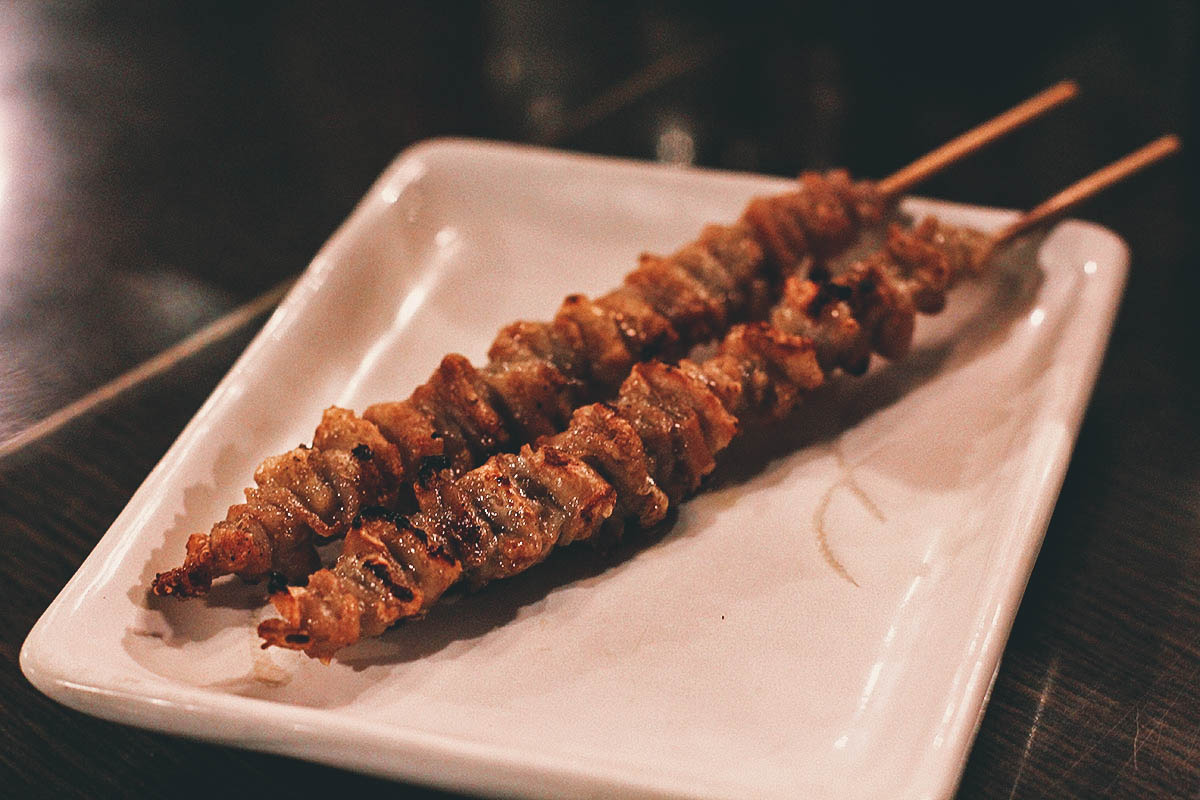 Uzura or quail egg kushiyaki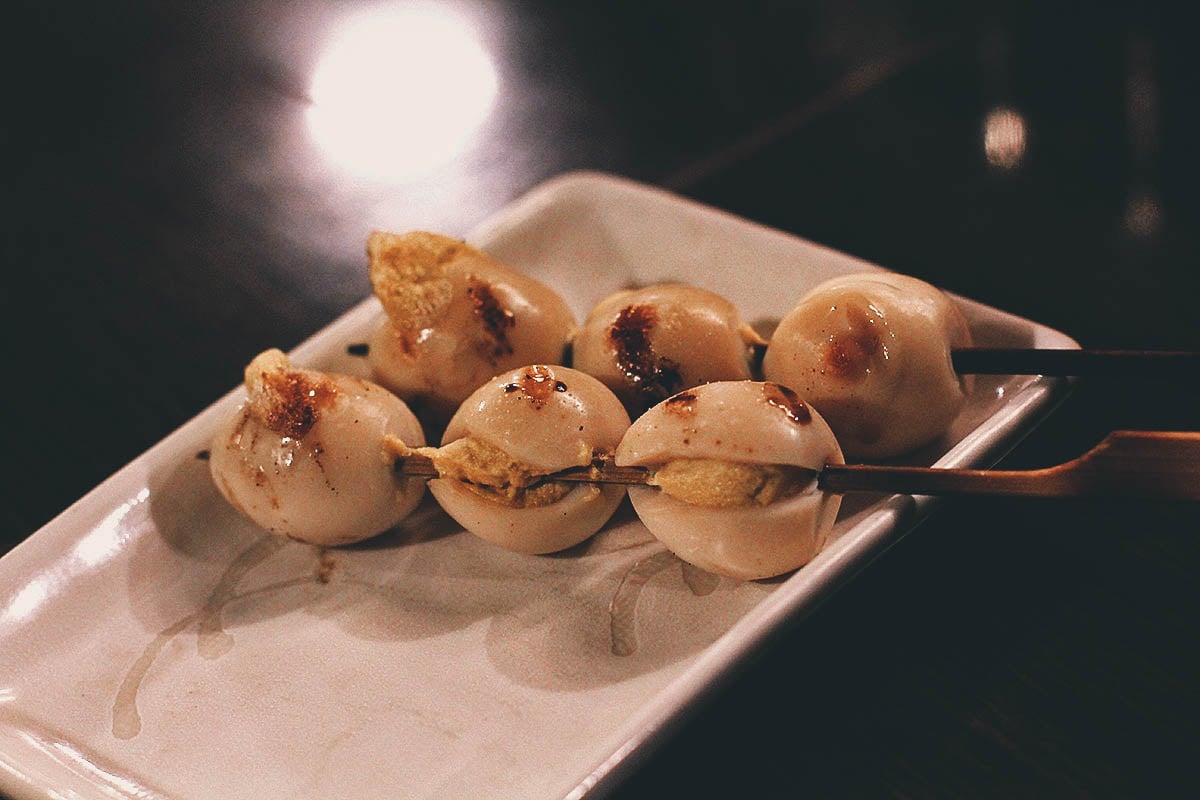 How about these? Can you guess what they are? I'll give you a clue: it's the part of the chicken referred to in some circles as the "pope's nose".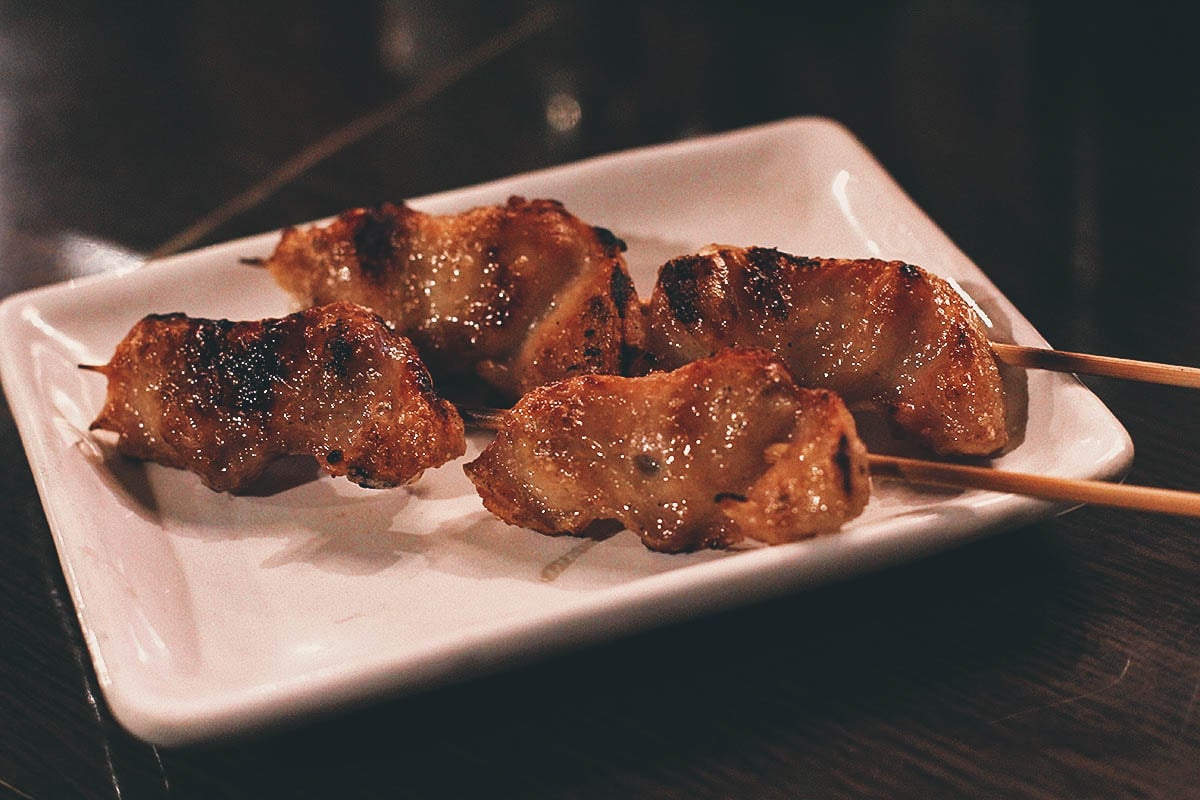 These were labeled as "helical mollusks" so I guess they're a type of snail? They were chewy and my least favorite from the bunch.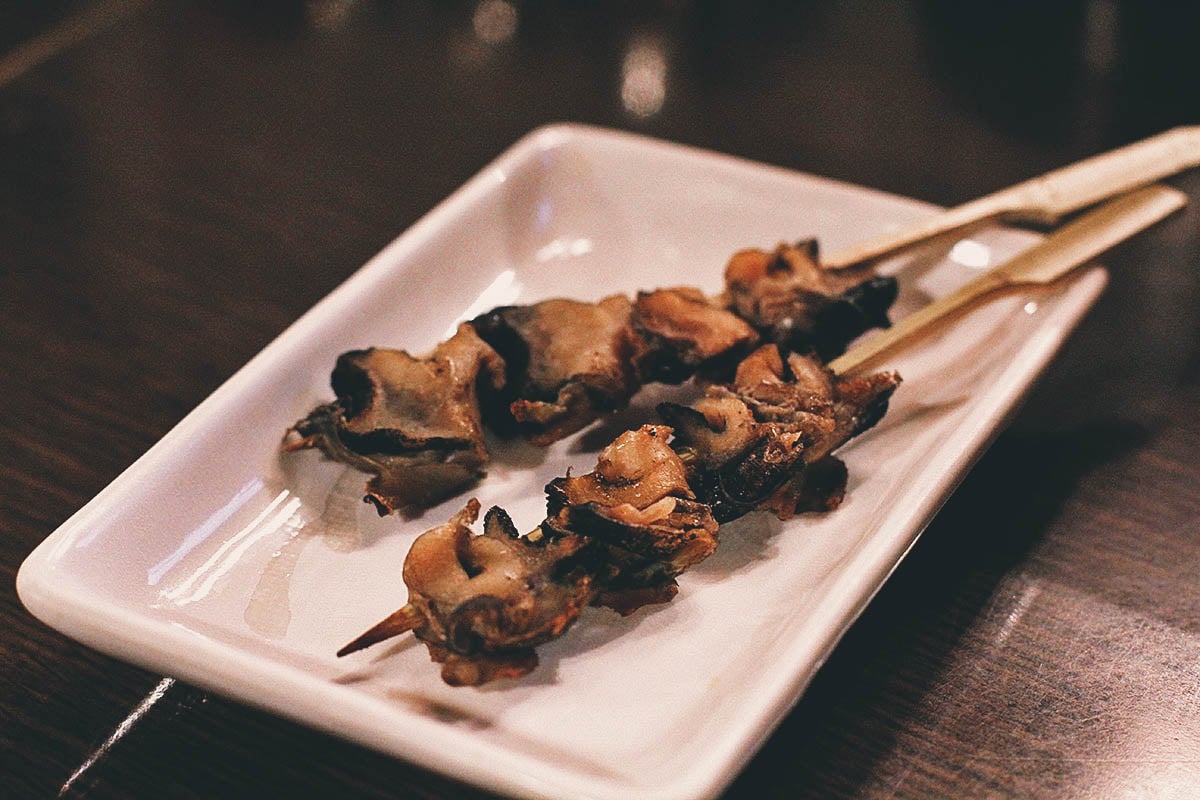 Our Japanese friend told us that Sapporo is known for their onigiri (rice ball) so Ren got this salmon onigiri for JPY 180. It was delicious.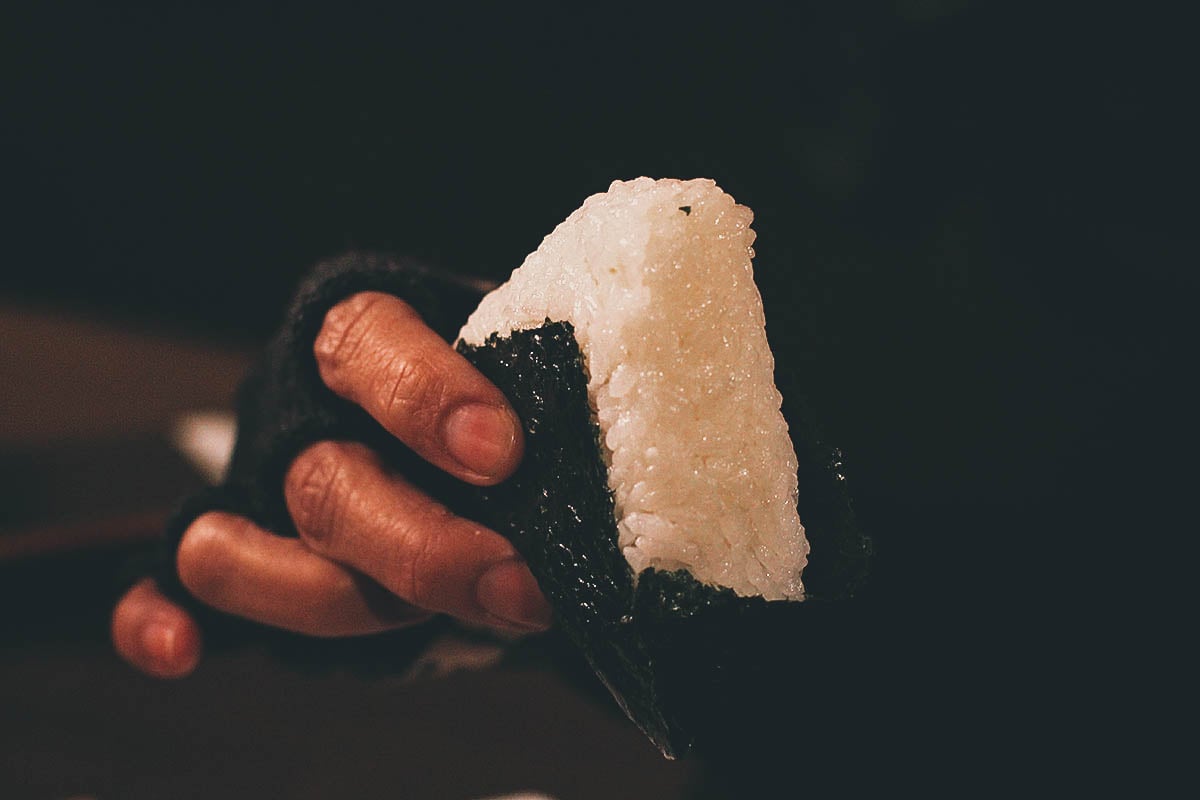 We came here for the yakitori so this was a pleasant surprise. As you can probably guess from the title, what you're looking at here is chicken sashimi. Yes, RAW chicken. I had heard about chicken sashimi before but I never expected to find it here.
I read up on it and chicken sashimi apparently comes from a specific breed of chicken known as the "blue foot chicken". It was originally bred in Canada and presents a lower risk of salmonella infection. Even then, it needs to be super fresh to be safely eaten raw, and a special license is required to serve raw chicken in Japan.
If you're an adventurous eater and have a passion for Japanese food, then I strongly urge you to try this. The yakitori was delicious but this was easily the best thing we had tonight. The flesh was as tender as raw fish. Unreal!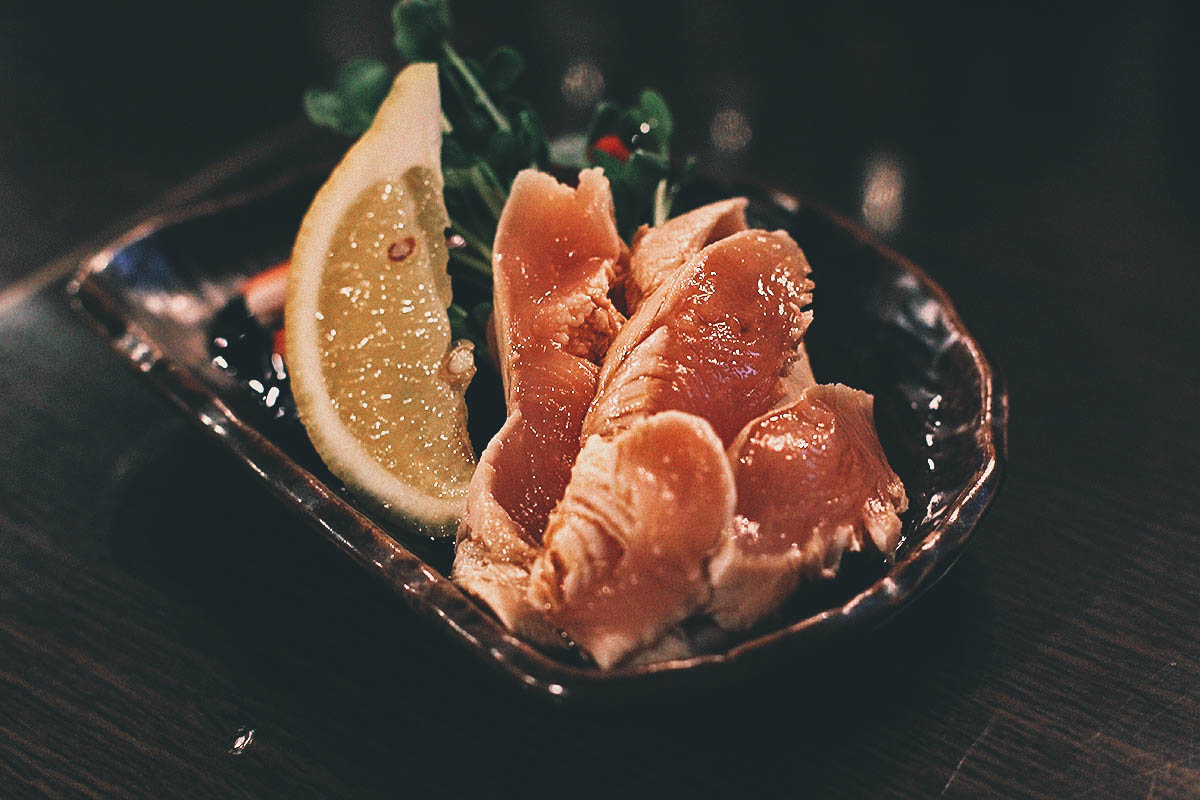 Unless you're vegetarian or vegan, I can't imagine anyone not liking yakitori, especially if you drink beer. It's easy to eat and makes the perfect Japanese bar food. On top of that, it's quick to prepare and there's almost always plenty of variety.
If you like having a few drinks at the end of the day when traveling, then an izakaya is the perfect place for a nightcap. I don't know about you, but I love to eat while drinking. Food always seems to taste so much better. 😆 Korombia is close to Susukino station so it's easy to get to. I don't know how common chicken sashimi is in Sapporo, but if that's something you want to try, then all the more reason you should go.
Korombia, Sapporo, Japan
4-16 Minami 4 Jonishi Chuo-ku, Sapporo, Hokkaido
Tel: +81 11-221-7522
Operating Hours: Mon-Sun, 5:30PM-12MN
What we paid: Around JPY 3,400 each with drinks
HOW TO GET THERE:
Korombia is right next to Susukino station. CLICK HERE to see exactly where it is on a map.
For more travel tips to Sapporo in winter, check out our Sapporo Winter Travel Guide.