What a gem this boutique hotel in the heart of Selçuk turned out to be. Just a stone's throw away from Isa Bey Mosque and St. John's Basilica, it has everything we look for in a hotel. It's charming, it has personality, it's comfortable, and it's conveniently located.
We stayed in five hotels during our recent 2-week trip to Turkey and Amazon Petite Palace was easily our favorite. Here's why.
The Hotel
The courtyard. Loved this space. You can't really see it here but there's a small pool towards the back as well. Rooms are to the left, and to the right upstairs are the reception and dining areas.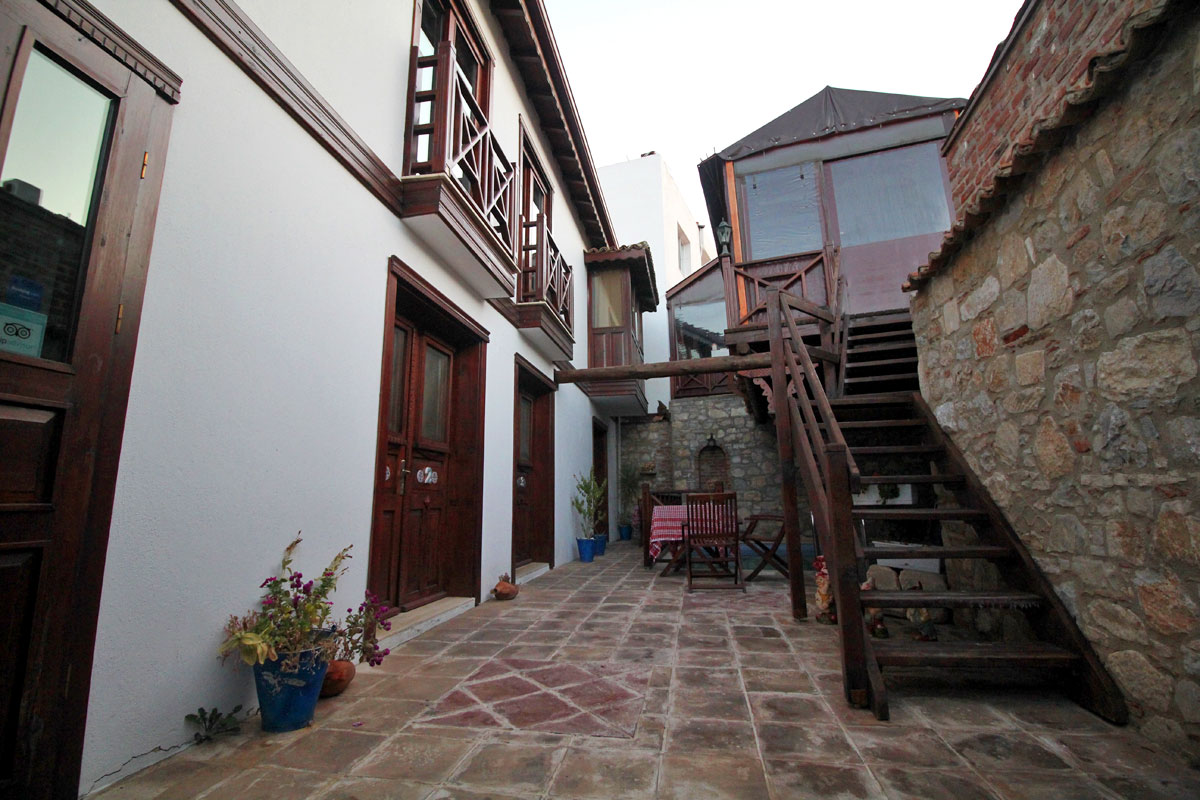 View from above. Looking at their website, they have doubles, triples, a family room for four, and a three-bedroom apartment.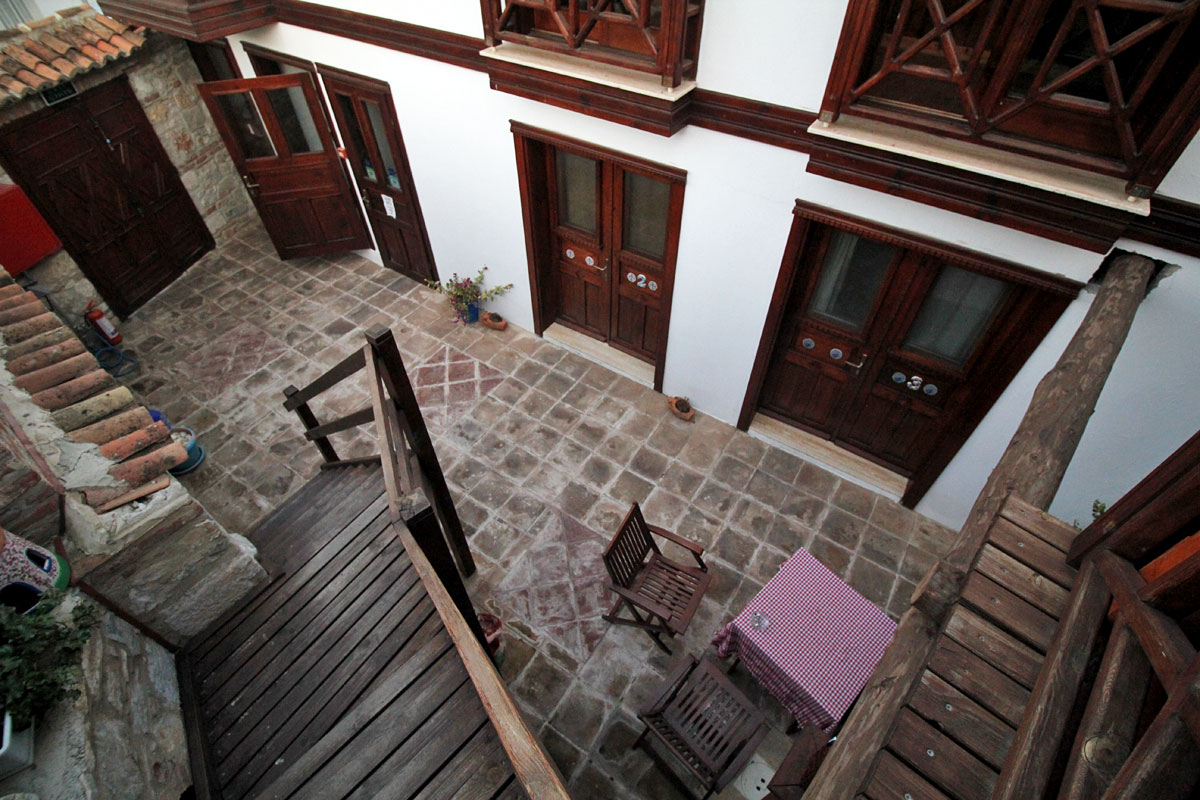 Tiny swimming pool tucked away in a corner of the yard. Cute right? It was too cold to swim in November though.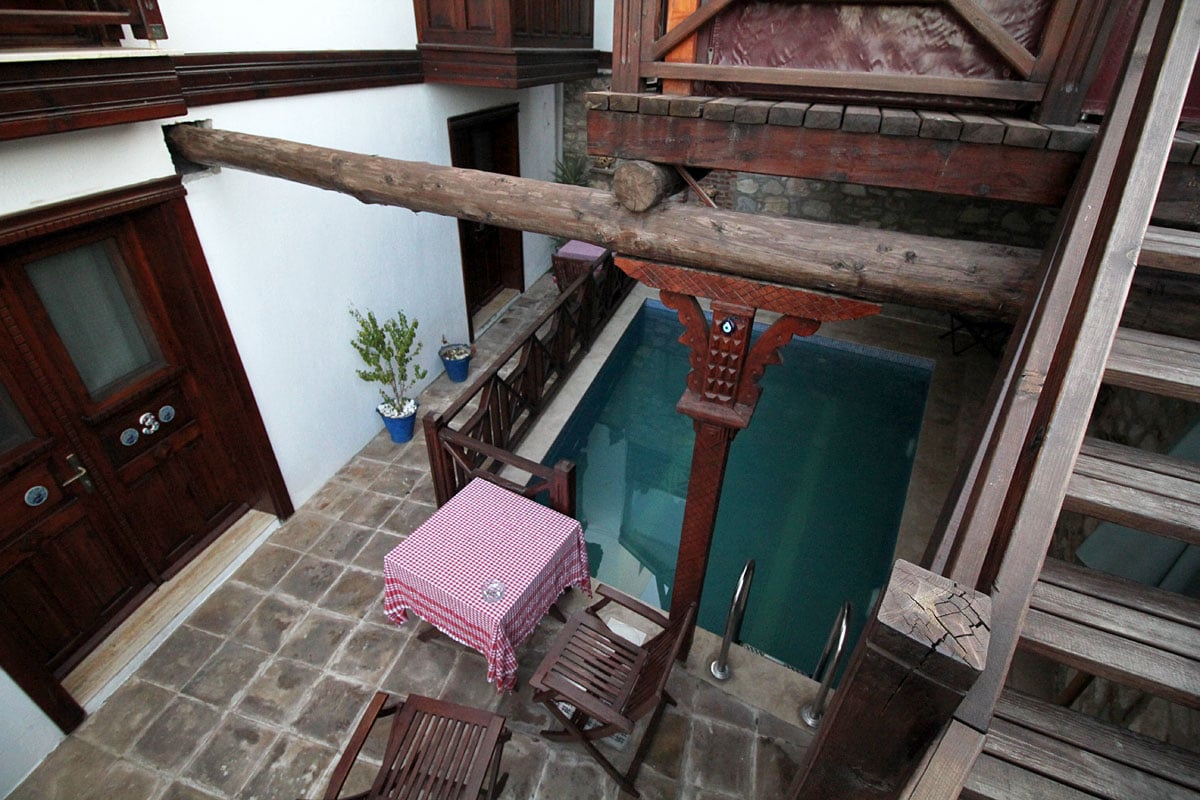 The courtyard looks even better early in the morning. Check out that light. ♥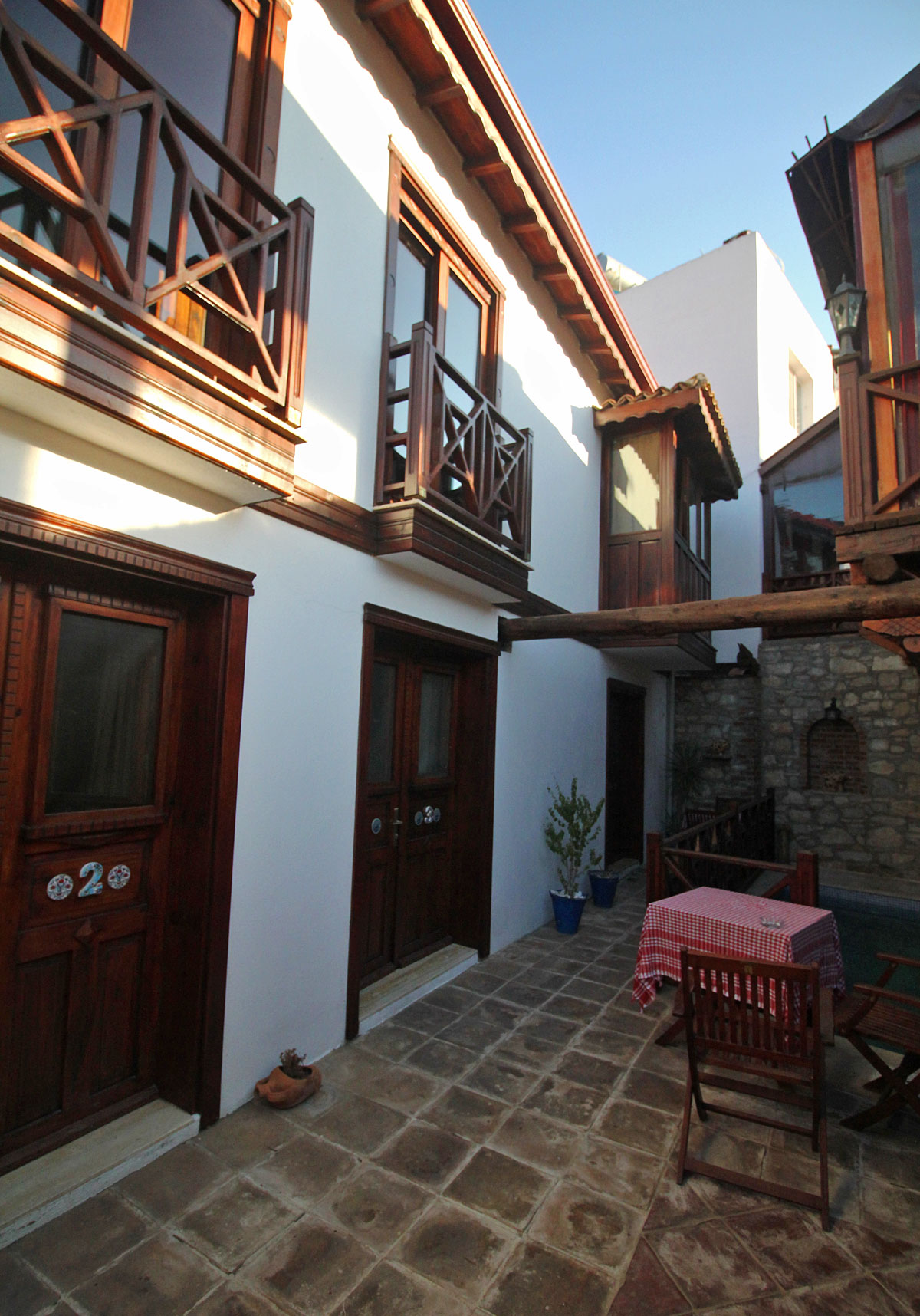 Breakfast is calling.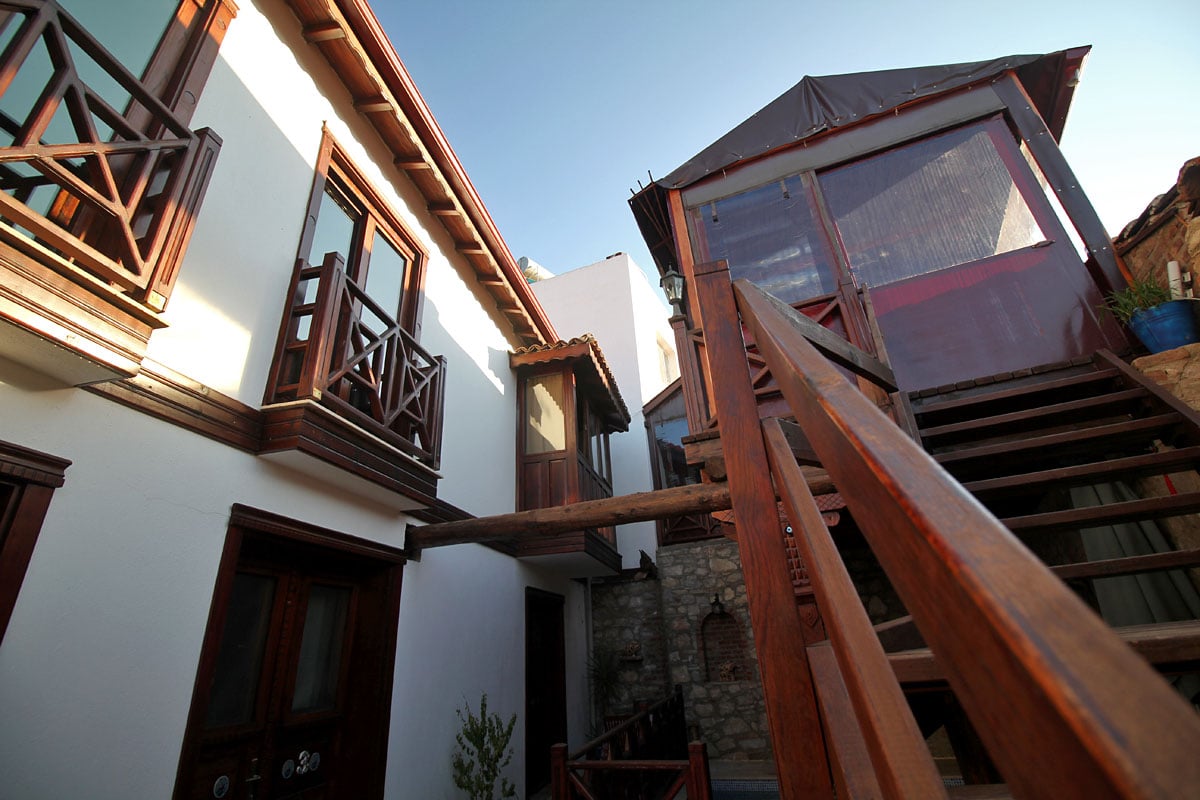 Evil eyes to ward off vengeful stares. For the unfamiliar, these talismans are meant to protect the bearer from curses cast by malevolent glares. Like this: 👿

The Room
Our home in Selçuk — room no. 3.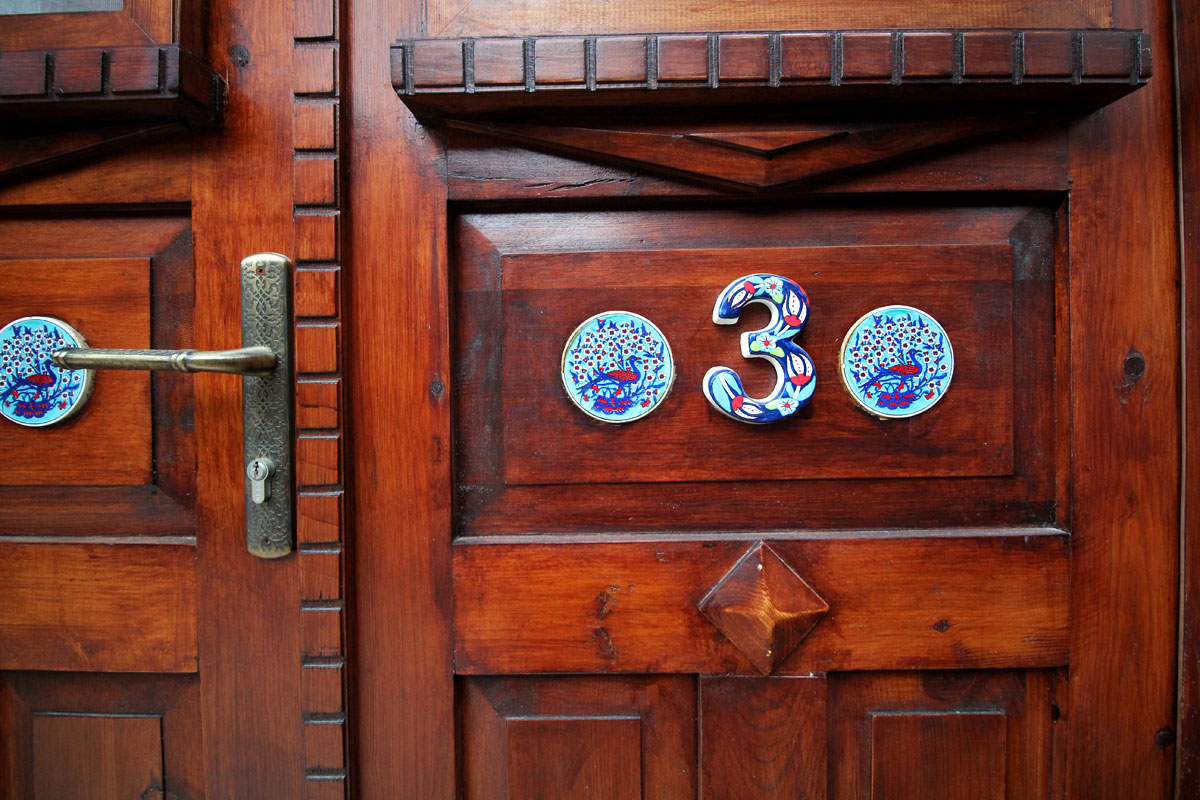 Beautiful right? As mentioned up top, our room at Amazon Petite Palace was our favorite in Turkey. It's big, fully amenitized, and has a rustic, barn-like charm to it without feeling old. Love that brick wall and old gas lamps.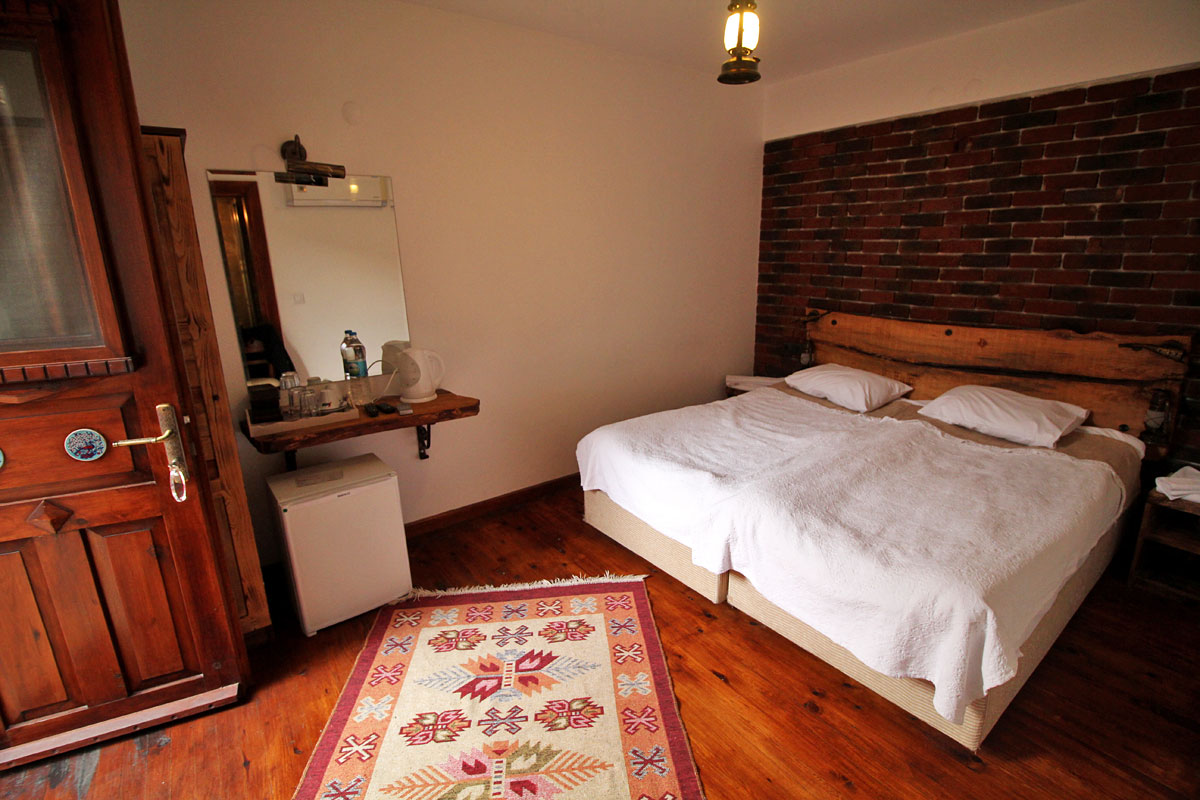 Old gas lanterns used as bedside lamps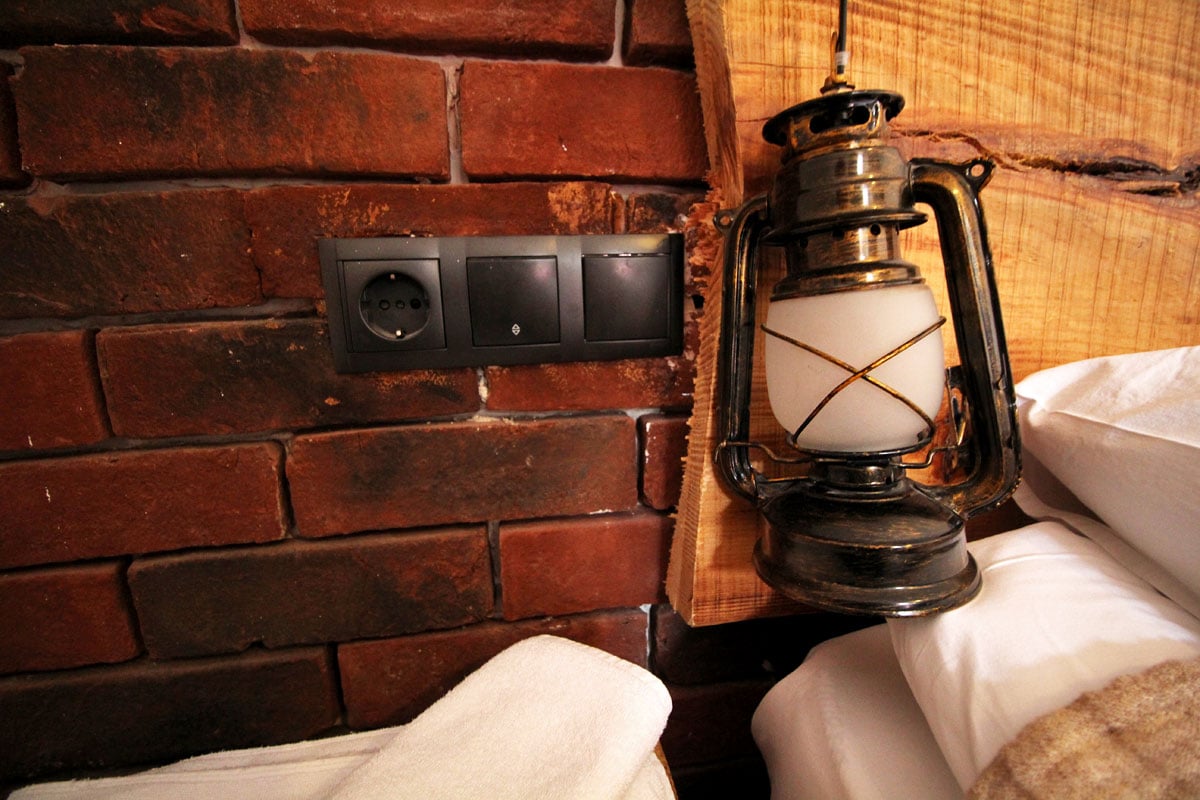 Nice clean bathroom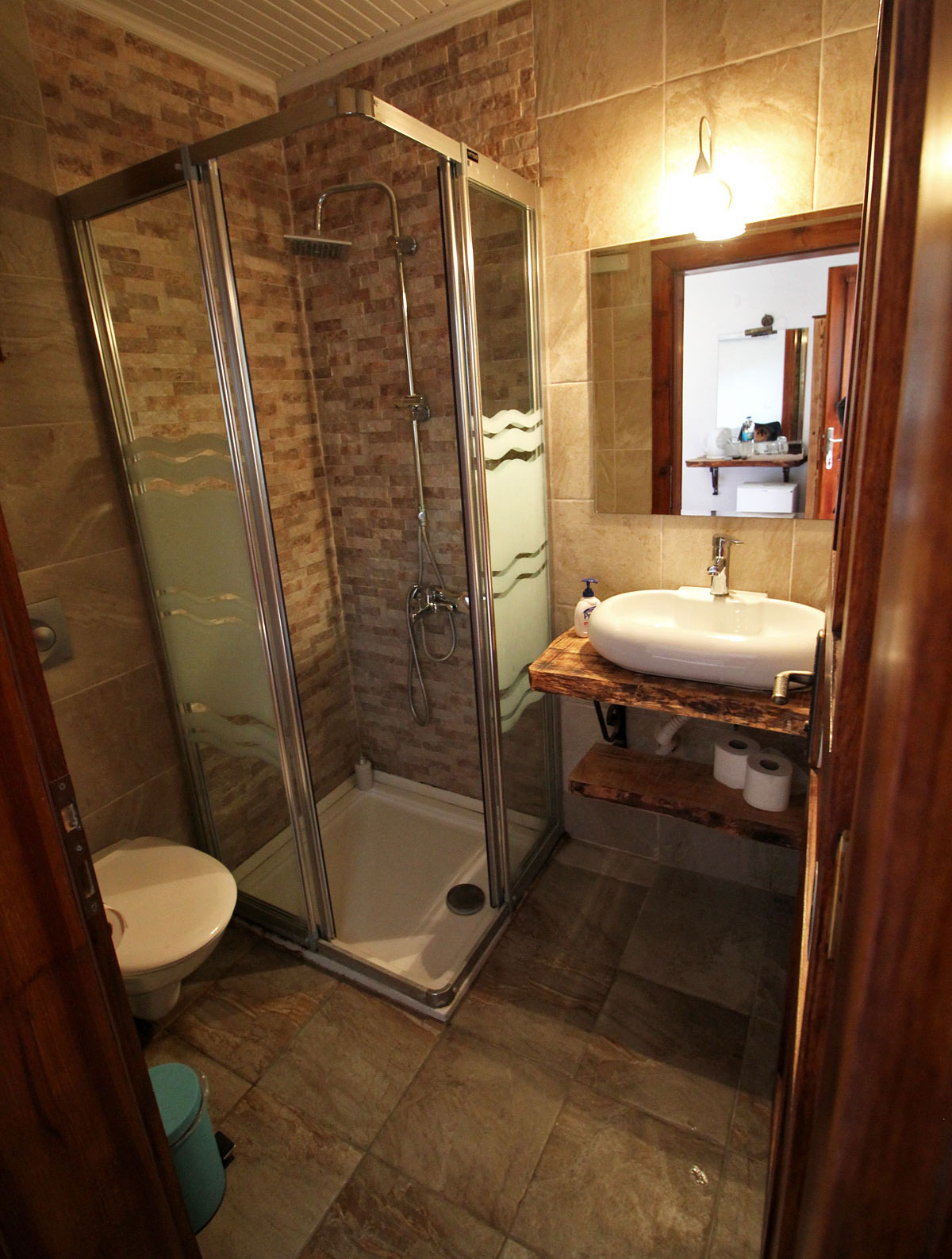 Rustic in charm but not without its modern conveniences. Airconditioner, cable TV, mini-refrigerator, hot pot, and free wifi to make your stay as comfortable as possible.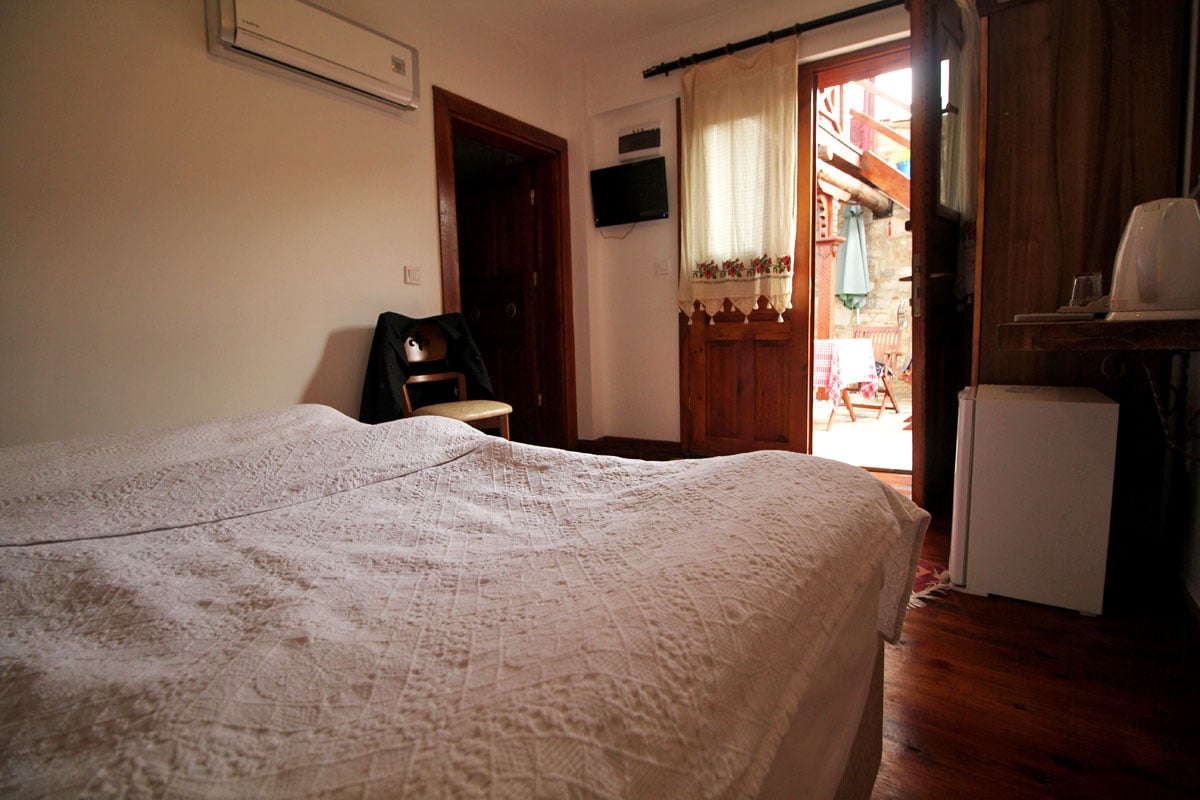 Breakfast
Dining area. Breakfast is served from 8-10AM daily.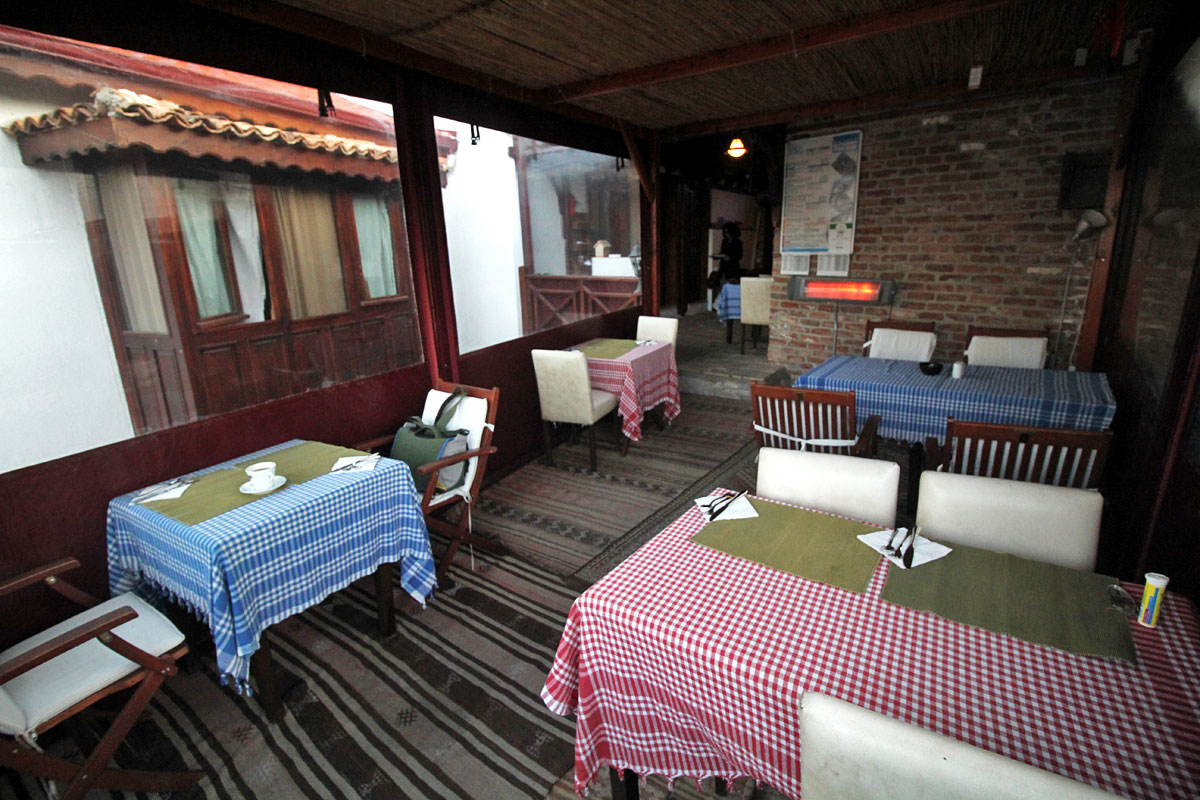 The spread. It didn't take us long to fall in love with Turkish breakfast. So healthy.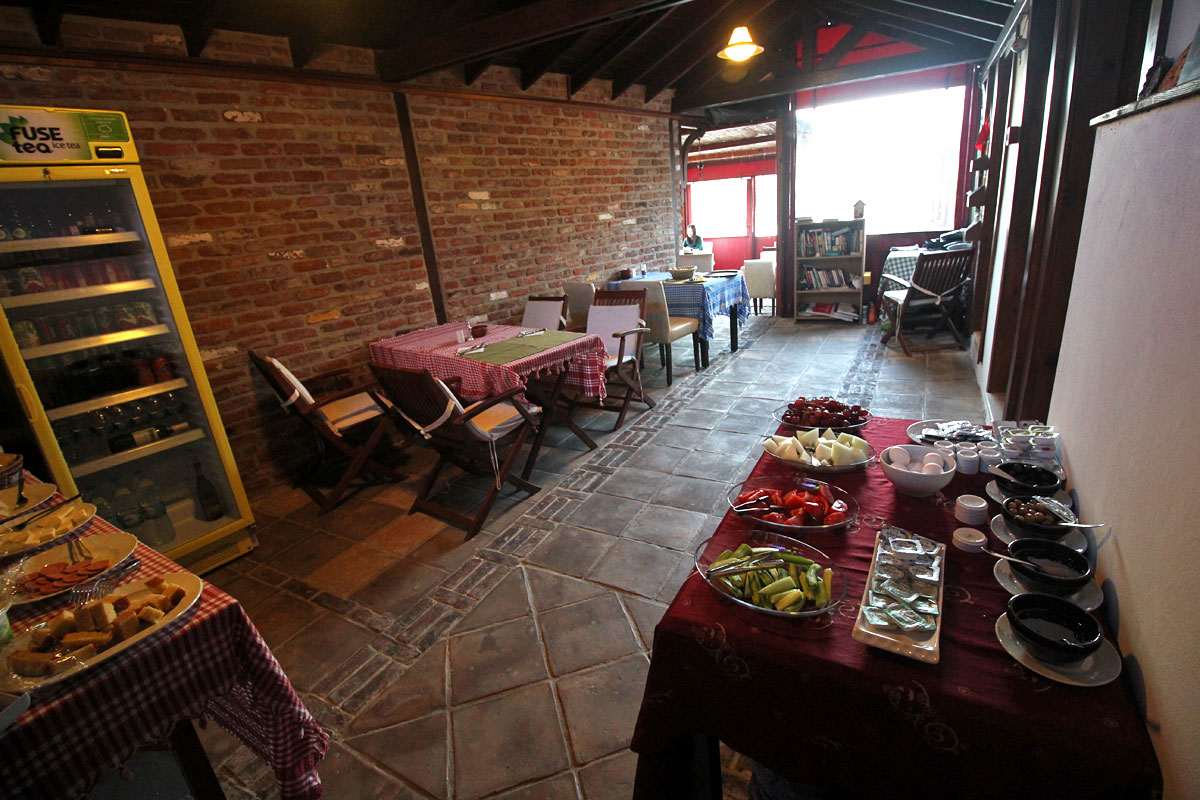 Fruits, cheese, eggs, and the ever-present tomatoes and cucumbers.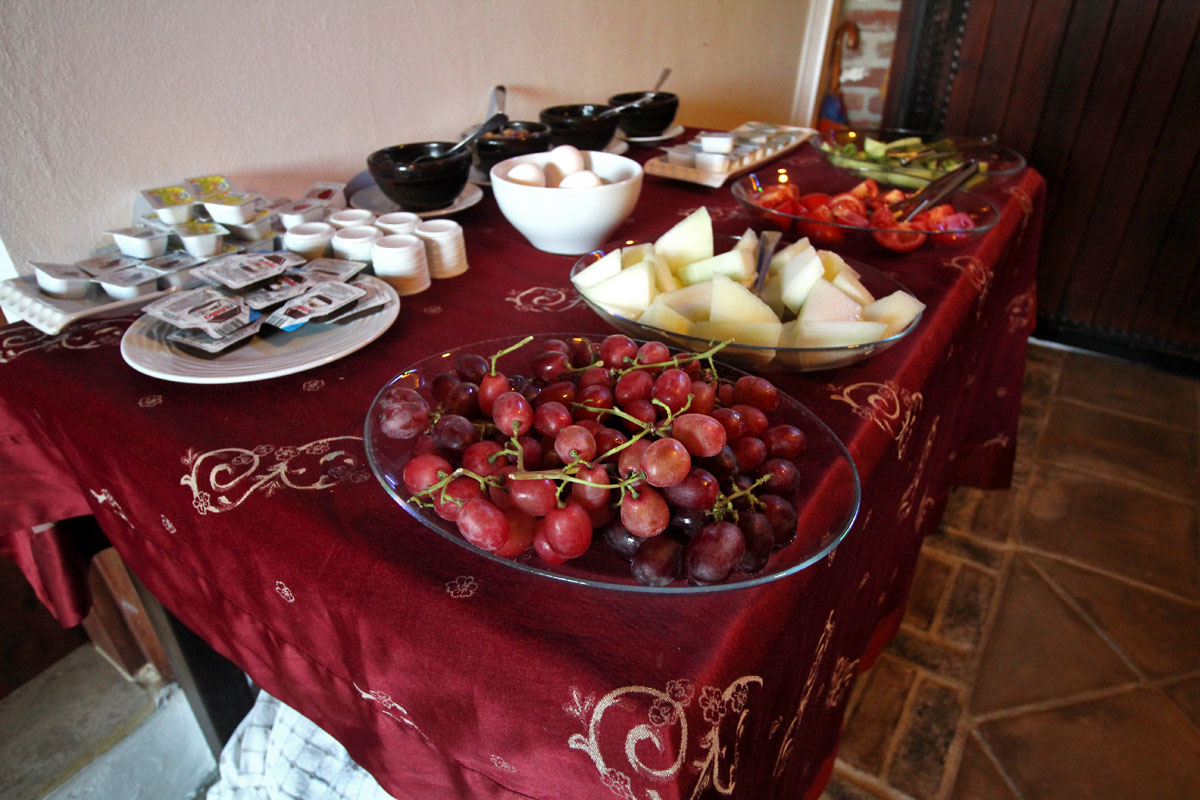 Breads, deli meats, olives, more cheese, juices, and an espresso pod machine.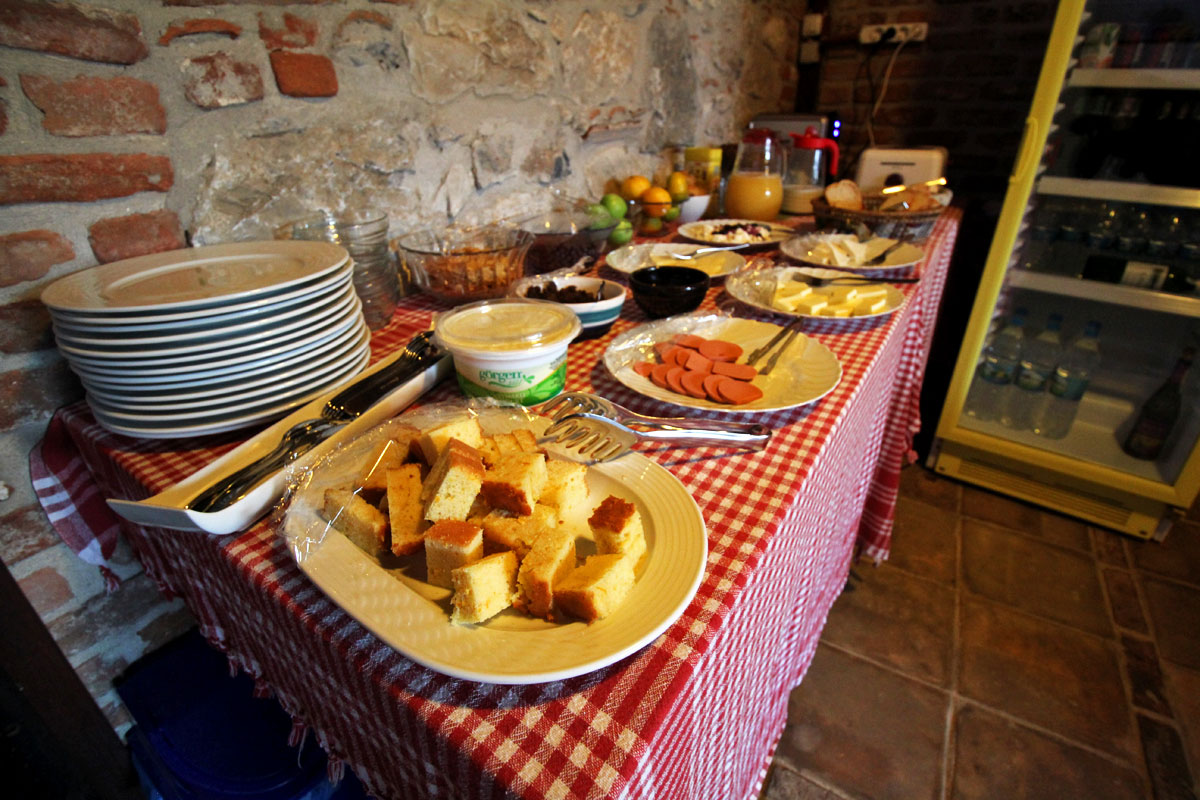 If Amazon Petite House appeals to you, then you'll be pleased to know that they have another hotel just a couple of blocks away called Amazon Antique. Equally charming with its Mediterranean blue and white color scheme, we had actually booked a room at Amazon Antique but found a sign on the front door directing us to Amazon Petite Palace instead. With November being off-peak, I guess they operate just one hotel during slower seasons.
Click on the links to book a room at Amazon Petite Palace (Booking.com | Agoda) or Amazon Antique (Booking.com | Agoda).
Amazon Petite Palace, Selçuk, Turkey
Ataturk Mah. 1054 sok. No:33 Selçuk, İzmir, Turkey
Tel: +90 232 892 3231 / +90 533 447 1748
Facebook: amazonpetitepalace
Email: [email protected]
Approximate Room Rate: 37 Euros per night (as of July 2018)
HOW TO GET THERE:
If you'll be arriving in Selçuk by bus, then you can take a taxi to the hotel from the otogar (bus station). If by train, then you can can either walk to the otogar (5-10 mins) to catch a taxi or walk all the way to the hotel if your bags aren't too heavy. It isn't that far — maybe 20-30 mins from the train station — but you'll be walking up steep hills.
About 100 meters from St. John's Basilica, the hotel is a little hard to find so I suggest adding the hotel to your Sygic Travel map and using GPS on your mobile phone to find it. That's what we did.
MAKE A RESERVATION: Booking.com | Agoda
For more Selçuk travel tips, check out our First-Timer's Travel Guide to Ephesus in Selçuk-Izmir, Turkey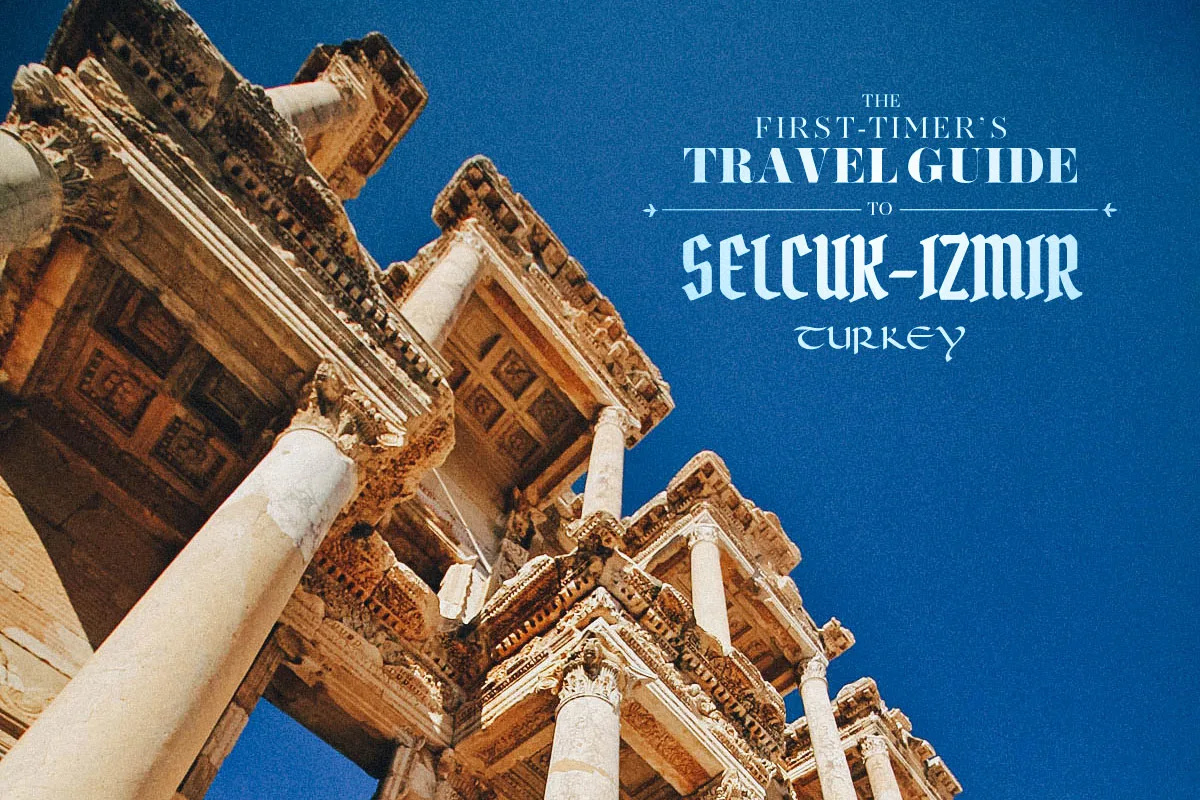 Disclosure
The hotel links in this post are affiliate links. If you make a reservation, then we'll get a small commission at NO extra cost to you. We really appreciate your support as this helps us keep this website going. Thank you!