We scratched away furiously to maximize our time.
Making the sharp climb towards Meryem Ana, our driver said he could give us 30-45 mins at the shrine before taking us back down the mountain to the south gate of Ephesus.
We didn't have a proper notepad so we tore in half the map from our hotel and shared the one pen we had to write our wishes at the back. Already rushed to jot down our thoughts before arriving at the shrine, our pen ran out of ink, leaving us with little choice but to press hard and scratch our intentions on paper.
Not that it made any difference really. Like saying a prayer privately, the only thing that mattered was that we communicate our wishes and give thanks because in the end, we knew that She could hear.
Which is a strange attitude to have considering that neither of us are very religious. Reading people's comments on TripAdvisor, that seems to be the magic of a place like Meryem Ana Evi.
House of the Virgin Mary
Meaning "Mother Mary's House" in Turkish, Meryem Ana Evi is said to be the last house where the Virgin Mother lived before Her Assumption (Catholic) or Dormition (Orthodox). Located on Mt. Koressos in Ephesus just 7 km from Selçuk, it's believed that she was taken here by John the Apostle shortly after the Crucifixion. Entrance to Meryem Ana is 25TL.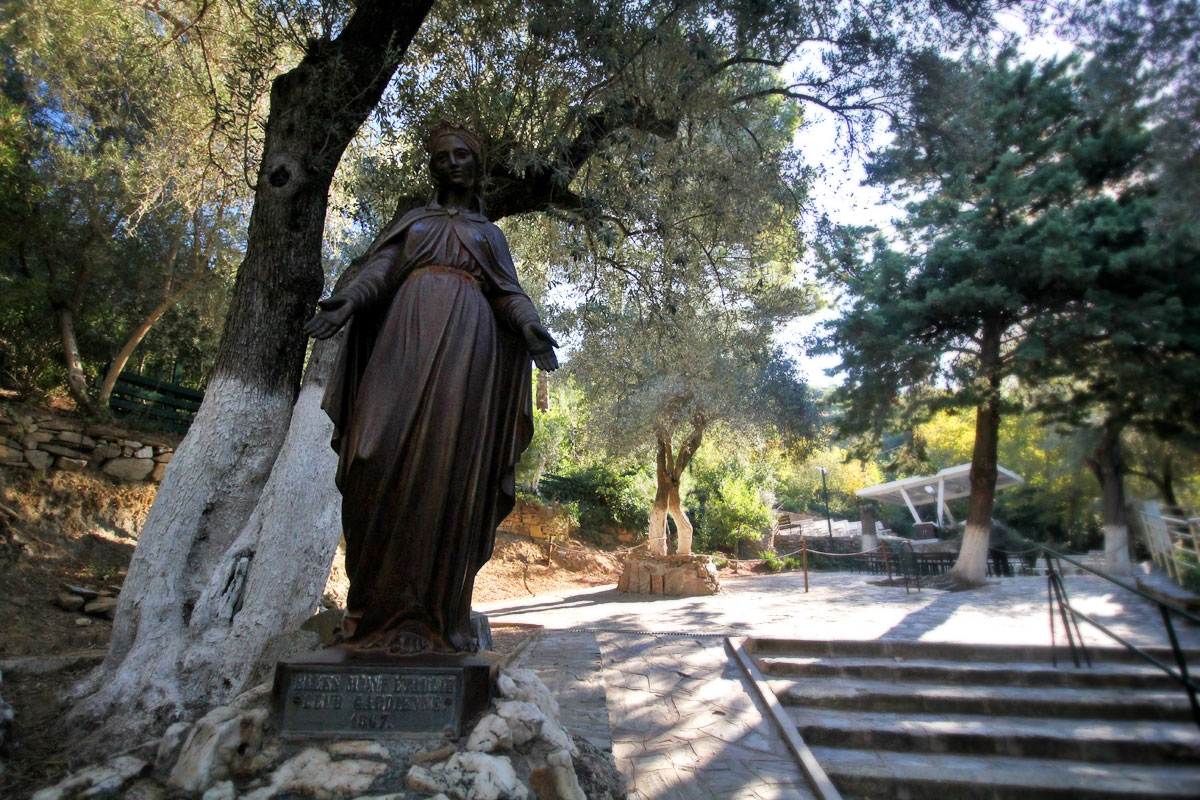 The actual house, now a chapel. Upon entering, you'll be met by a single large room where an altar with a statue of the Blessed Virgin Mary is displayed. On the right side is a smaller room believed to have been her sleeping chambers.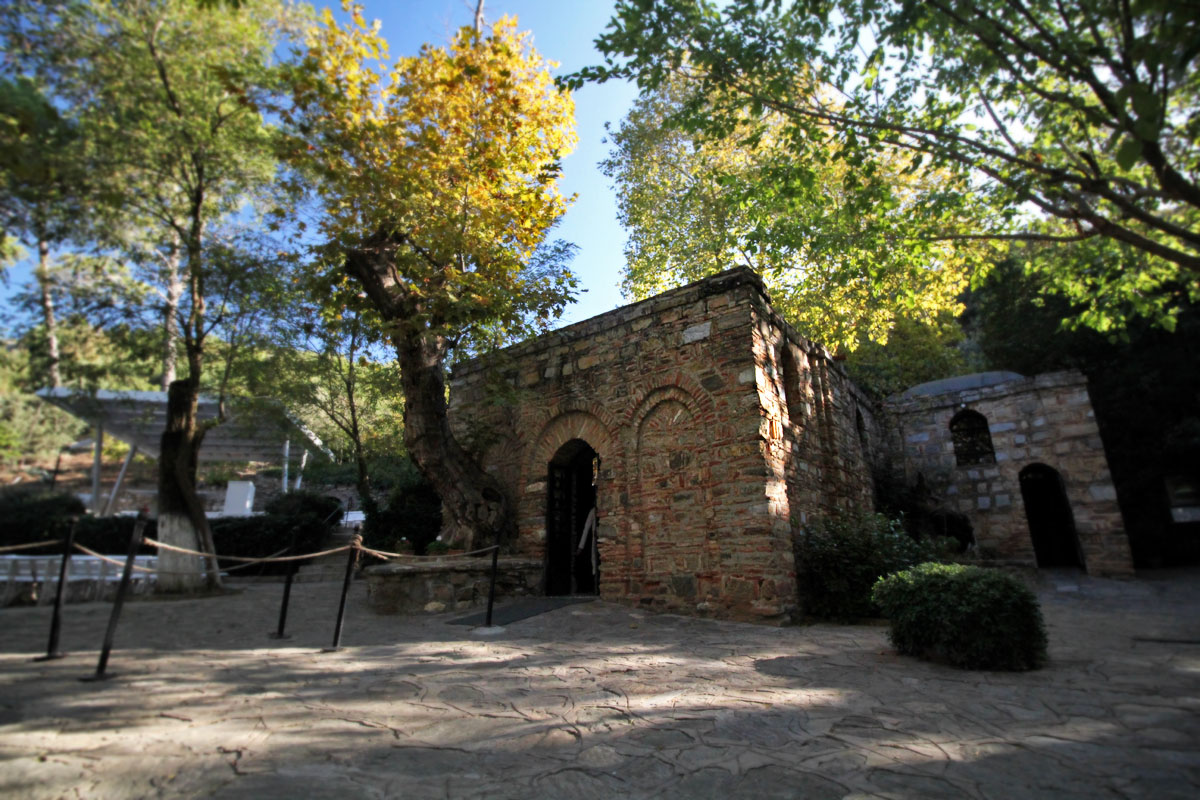 For a few lira, you can buy candles inside the chapel and light them on this rack.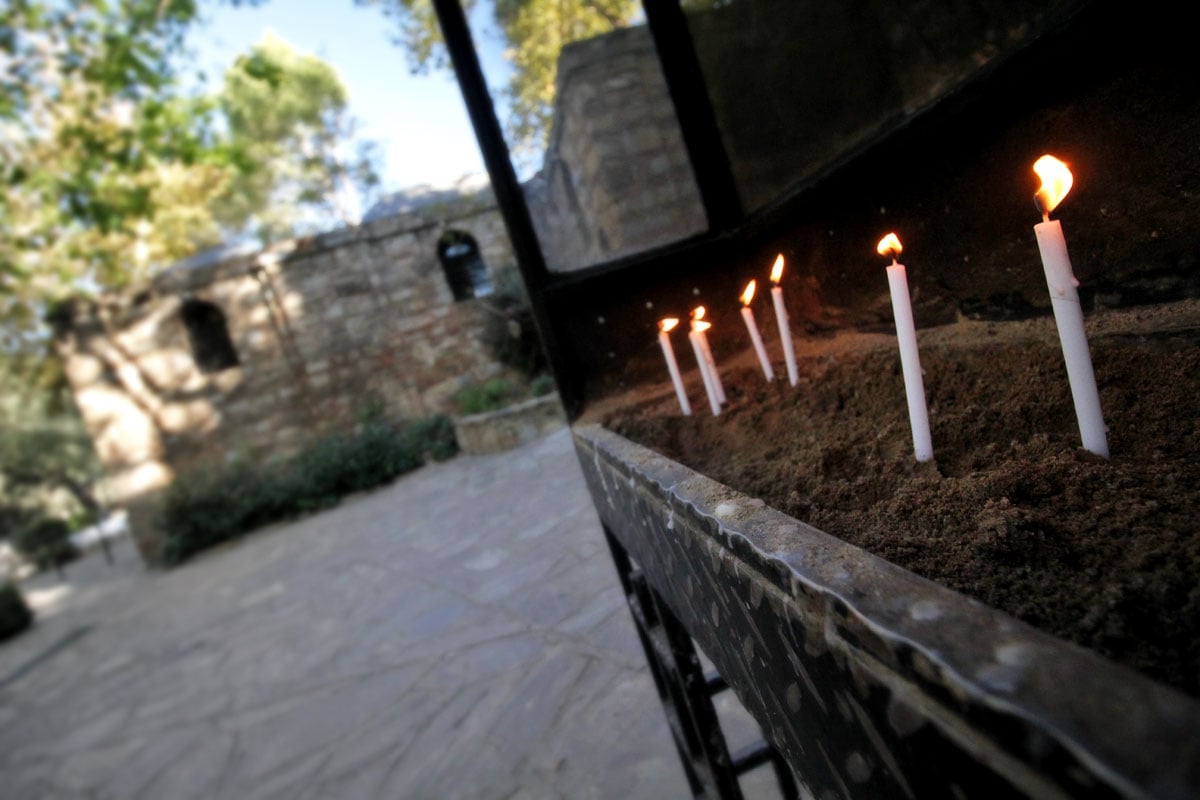 This is why we were in such a rush to write our wishes down in the taxi. Pilgrims have been tying their personal intentions to this Wishing Wall for decades. There's Ren saying a prayer for the healing of her mother who's been ill for over two years now.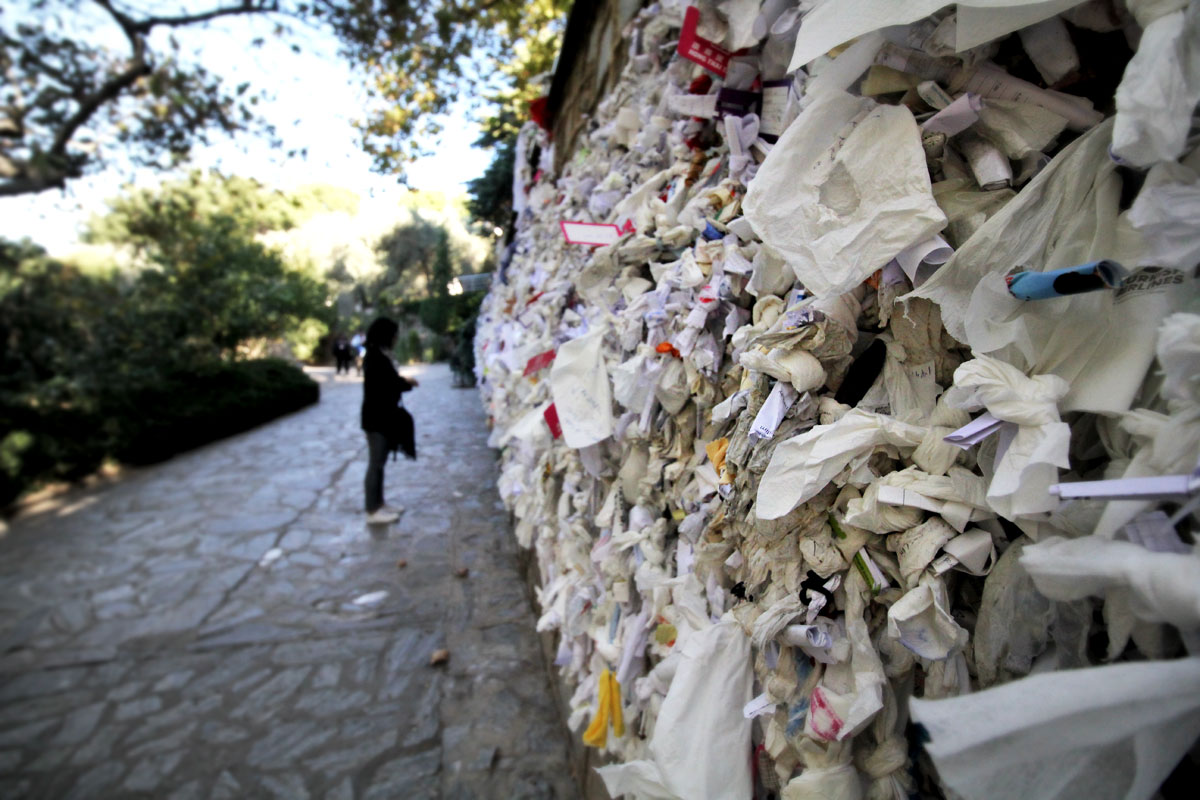 Prayers, wishes, and notes of thanks left by pilgrims from across the globe. Meryem Ana is visited and venerated by both Christians and Muslims alike.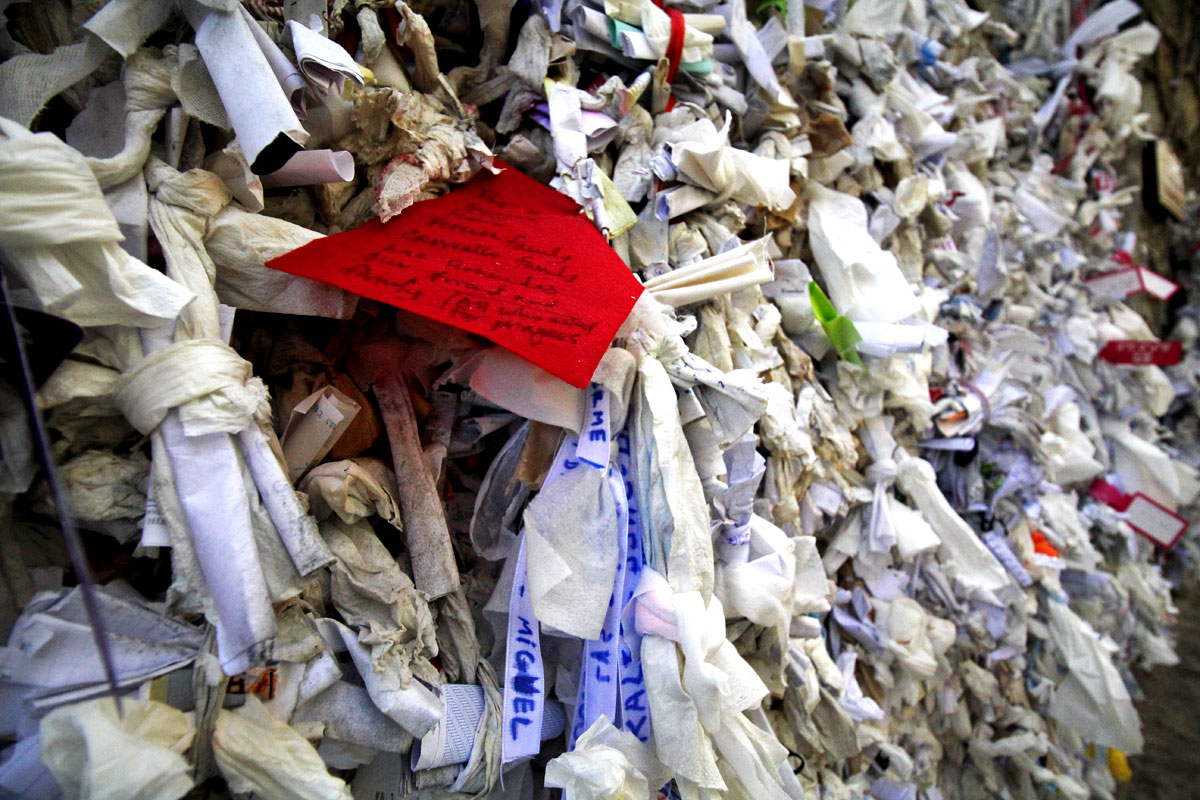 Of wishes and wells. Located right next to the Wishing Wall are water fountains or wells believed to have miraculous powers of healing and fertility. I had a few mouthfuls.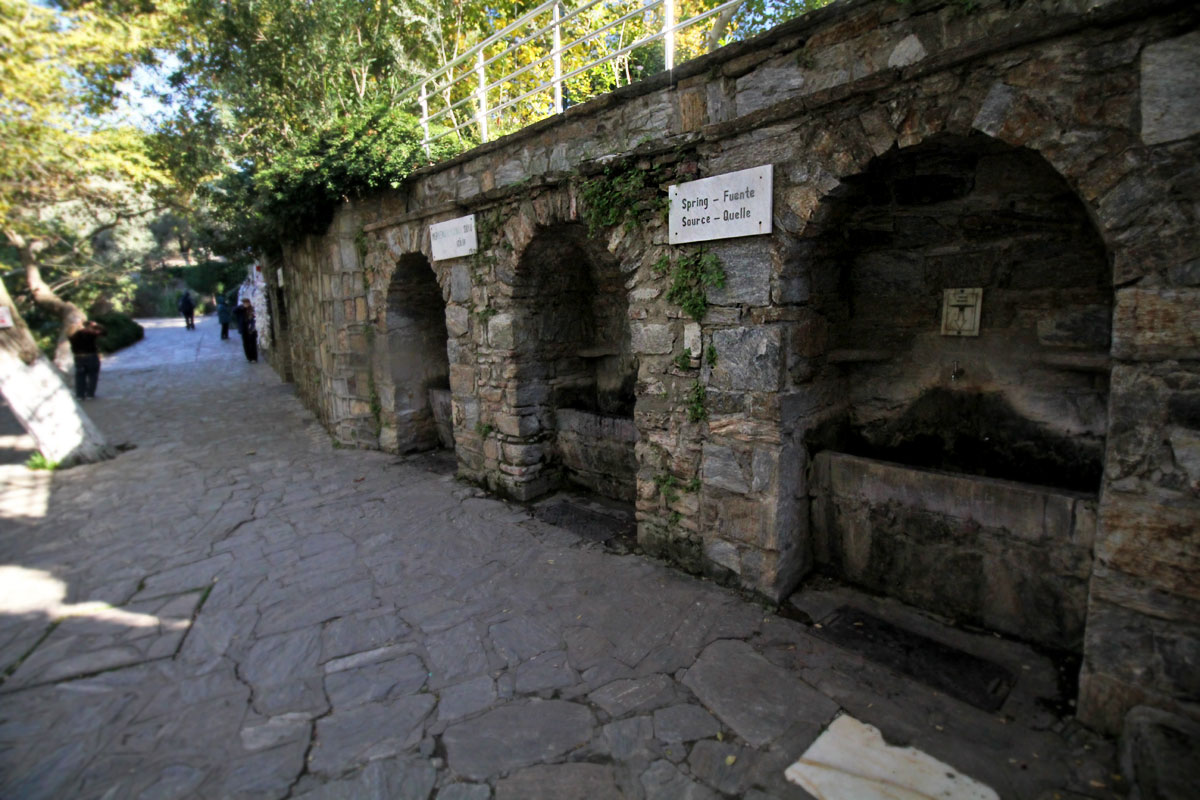 For lack of scientific evidence, it's important to note that the Roman Catholic Church has never pronounced in favor of the authenticity of this house, nor have they ever spoken against it. In spite of that, the shrine has received several papal Apostolic Blessings and visits, the earliest coming from Pope Leo XIII in 1896 and the most recent from Pope Benedict XVI in 2006.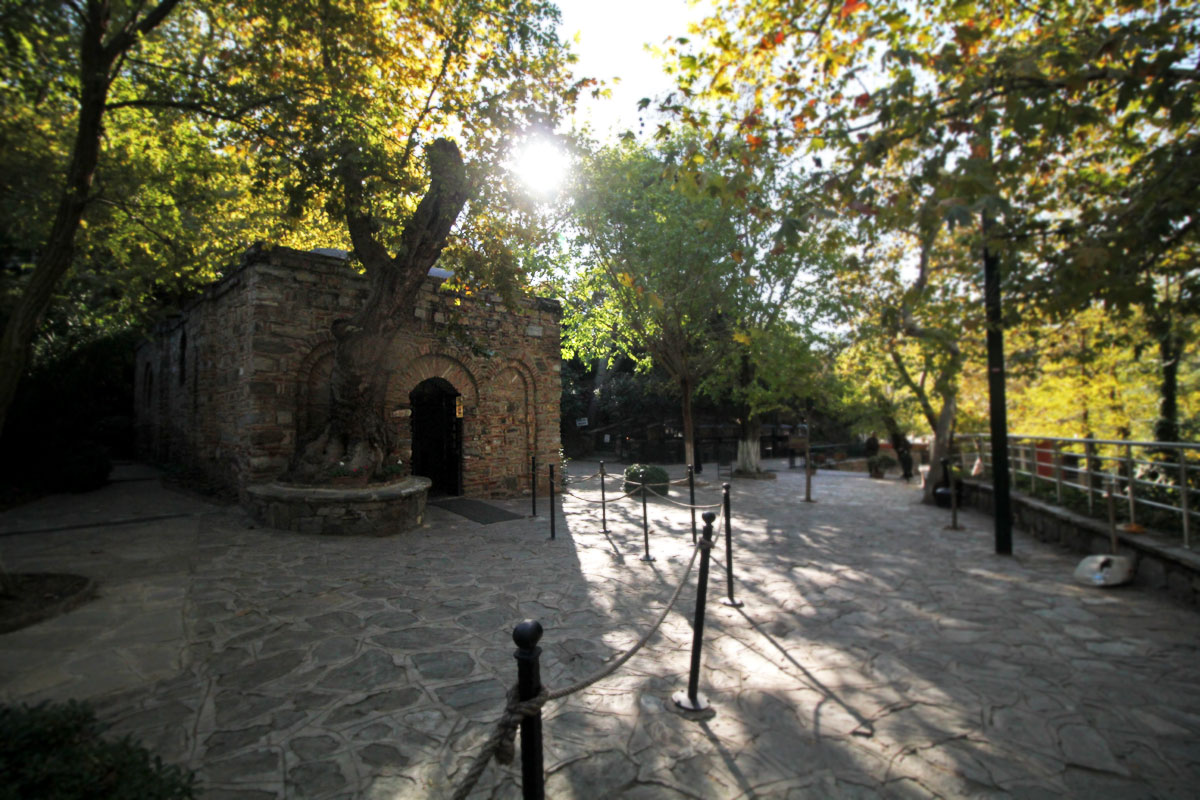 As mentioned up top, I may not be the most religious person in the world but the significance of a place like this wasn't lost on me. I'm non-practicing now but I was raised Catholic, so the experience of entering the house of the Virgin Mother was still a moving one for me. I'm sure it is for many.
Meryem Ana Evi, Selçuk-İzmir, Turkey
Orman Yolu Park, 35922 Ephesus, Selçuk-İzmir, Turkey
Tel: +90 530 469 0844
Facebook: MeryemAnaEvi
Email: [email protected] / [email protected]
Operating Hours: Mon-Sun, 8AM-5PM (Nov-Feb) / 8AM-6PM (Mar-Oct)
Entrance: 25TL
HOW TO GET THERE:
Meryem Ana is 7 km and around a 20-min taxi ride from Selçuk. You can ask your hotel to call a taxi for you or you can hire one at the otogar (bus station). The rate is fixed and should cost 80TL round trip. The driver will wait for you at Meryem Ana for 30-45 mins before driving you back.
It's common practice to pair Ephesus with Meryem Ana. Instead of taking you back to Selçuk, the driver will drop you off at the south gate of Ephesus at no extra cost. You'll work your way from the south to the north gate, then either walk (3 km) or take a minibus back to Selçuk (3TL).
For more Selçuk travel tips, check out our First-Timer's Travel Guide to Ephesus in Selçuk-Izmir, Turkey