NOTICE: Some of the information on this website may have changed due to the current global situation. It's important to check with the proper authorities for the latest updates on travel restrictions and requirements.
DISCLOSURE: Some of our articles may contain affiliate links or sponsorships (disclosed at the bottom). You can refer to our terms of use for more information.
Sumaguing, in a word, is awesome.
I've been to the underground river in Palawan before and the experience wasn't as memorable as this, at least not for me. I'm not saying that to be disrespectful or to talk it down either. The underground river is amazing in its own way, but it wasn't nearly as much fun as Sumaguing. With its demand for physicality and potential for real danger, Sumaguing Cave can make you feel like a wuss when you're there and a badass right after.
It's funny, I've done the short caving course several times and it seems like I'm left with an indelible memory each time.
When I went there with my sister and her then-boyfriend David, I watched a grown man take a crap at a bus stop. No joke. Just minutes into the cave, David felt number two coming along. He had little choice but to hold it at this point, so he did, for over an hour. Later, we were making our way back up to the surface when he took off on his own, bolting up those million steps like it was nobody's business. I'm not kidding, he ran up so fast it was like he grew wings or something. When I finally reached the top, I couldn't see him but I knew exactly where he was — behind the bus stop/shed. Out in the open like this, it was the only place he could be. My suspicions were confirmed when a passing dog stopped at that very spot just past the shed to stare at something (or someone). David must have been done at that point because he shot out almost instantly to shoo away the dog. Relieved, he said he wiped his ass with an old newspaper that he found lying next to the shed.
Another time, I took Ren to Sumaguing when we were still dating. One part of the cave requires you to jump from one rock to another. Ren did just that, but not without slamming into our guide Ivan and knocking out his gas lamp. We had to sit in pitch blackness for about half an hour while we waited for Ivan to get a replacement from town. Both scary and cool, I can still remember the sound of icy mountain water dripping melodically all around us.
And during this last trip, I fooled my buddy Pat into thinking that we had to swim through a donut hole at some point in the cave. I told him that we had to hold our breath for about 15-20 seconds to safely make it through. With a look of genuine panic on his face, he stuttered: "But…but…but…what if I can't hold my breath that long?!" An understandable fear, considering he can't swim. I let him off the hook shortly after. 😆
These are fun memories, but if you're under the impression that Sumaguing Cave can be taken lightly, think again. On this same trip, I asked our guide if anyone had ever died in the cave, and he said: "yes, not too long ago during habagat (monsoon) season". A tourist had apparently gone in unassisted when the rains started coming down hard and flooding the cave. He never made it out, and his body has yet to be recovered.
Equal parts breathtaking and precarious, Sumaguing Cave is fun but you do have to proceed with caution. Here are a few things to keep in mind to (safely) make the most of your Sumaguing experience.
All hail from the King's Curtain, one of many stunning rock formations in Sumaguing.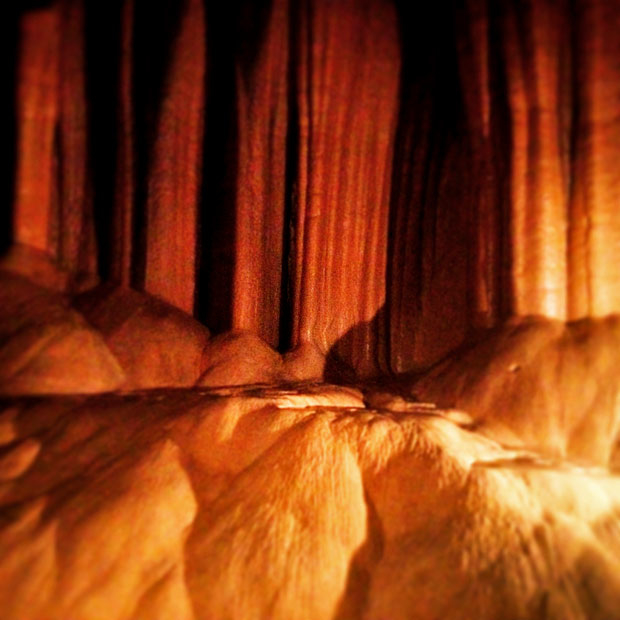 THINGS TO REMEMBER
1. Register, Get a Guide, and Bring your Receipt
Sumaguing Cave's cardinal rule: Register at the tourism office and get a guide. I don't care how experienced a spelunker you think you are. This cave is dangerous on your own so don't even think about it. Aside from keeping you safe, guides add value by telling you stories and sharing little tidbits of information.
When you register at the tourism office and pay the environmental fee (PHP 35), they'll give you a receipt which you should carry with you at all times. A "passport" of sorts, you may be asked to present it before entering sites like Sumaguing Cave.
2. Wear Flip-Flops and Shorts
You'll be asked to remove any footwear at a certain point so it's best that you wear flip-flops. Plus, you'll be wading through pools of water (sometimes up to your chest) so be prepared to get wet. Be sure to wear appropriate clothing. Getting through the cave will require some measure of limberness as well so you don't want to wear anything that's too tight or restrictive.
3. Keep your Valuables in a Waterproof Bag
As described above, you'll definitely get wet in the cave so you need to store any valuables in waterproof containers. If you don't have a waterproof bag, then you can use Ziplock plastic bags. If they don't fit in your pockets, then be sure to carry them in a bag that you can sling over your shoulders. The cave is very slippery in parts so it's important to have both hands free in case you need to catch yourself.
4. Bring a Waterproof Camera
As much as I wanted to bring my DSLR with me, it would have been risky to do so. The chances of it getting wet or smashed are high, so it would be best to bring a small, waterproof point-and-shoot instead.
5. Leave the Kids at Home
Simply put, Sumaguing Cave isn't for young kids. It's too dangerous so be sure to leave the wee ones in your hotel room.
6. Be Back before Nightfall
You don't want to be stuck in the cave come nightfall so be sure to start early. They'll advise you of this at the tourism office anyway. For the short course, the latest time you can start is 4PM. For the longer Lumiang-Sumaguing cave connection, I believe it's 1PM.
How to Get There
Sumaguing Cave is about an hour's walk from the town hall. Just walk towards Yoghurt House and keep walking until you get there. But before you do that, be sure that you register and get a guide first from the tourism office first. As already described, Sumaguing Cave is dangerous and shouldn't be attempted on your own.
SUMAGUING SHORT COURSE
Estimated Time Needed: 1.5 – 2 hrs
Fitness Level: Moderate
Guide Fee: PHP 500 (up to 4 pax) / PHP 600 (5 pax) / PHP 1,000 (2 guides, 6-9 pax) / PHP 1,200 (2 guides, 10 pax) / PHP 1,500 (3 guides, 11-12 pax) / PHP 125 per person (13 pax or more)
Roundtrip Transportation (optional): PHP 350 per van
LUMIANG-SUMAGUING CAVE CONNECTION
Estimated Time Needed: 4-5 hrs
Fitness Level: High
Guide Fee: PHP 800 (up to 2 pax, +PHP 400 for each additional person)
For more Sagada travel tips, check out our First-Timer's Travel Guide to Sagada, Mountain Province, Philippines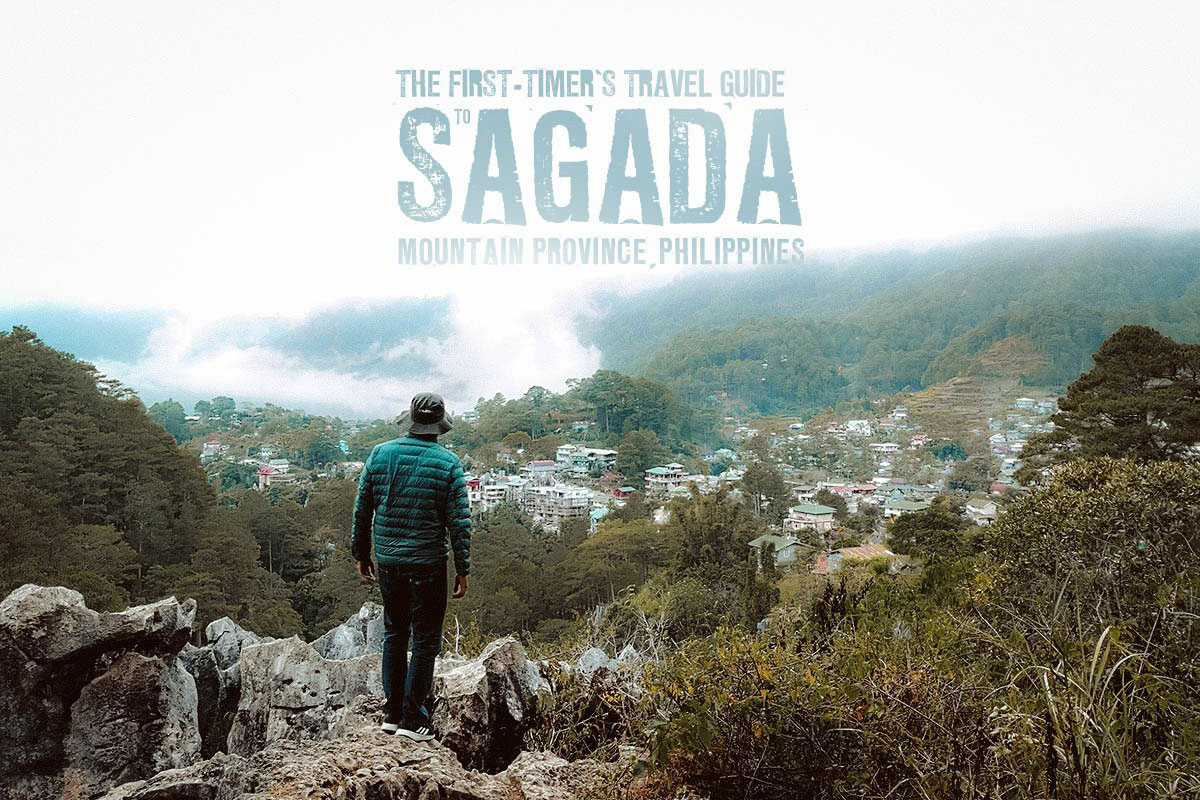 iam 45 wife, i like go there how ever my weight is 73kilos, is it advisable for me?
Hi Alma, just tread carefully and listen to your guide and you should be fine. You guide will help everyone in your group get through it. I once went with a friend who weighed well over 200 lbs and he got through it without any problems. :)
we are planning to visit sagada and also try to explore sumaguing cave.. but i am scared because i have asthma. i have never done spelunking in my entire life.. i am 46,with my 12 year old daughter and my hubby who is 45 and weighs more than 80 kilos.. any advice? ? ☺
Hi Bets, I have asthma too! Sumaguing cave isn't really strenuous. It can be a little precarious, but I wouldn't call it strenuous so I don't think you'll have a problem with your asthma. But if you have an inhaler, then may as well bring it with you just in case. Just be sure to follow what your guide says and you should be ok. Have fun! :)
Monday 29th of January 2018
Hi JB! I'm planning a trip soon, and the Sumaguing Cave looks intriguing. I'll definitely need a guide, but I'm planning to visit it straight after reaching Sagada in the afternoon (coming from Banaue). Any idea if there is a system I can find a guide with an existing group and share in a tour, or do I need to engage my own guide and possibly pay more?
Monday 29th of January 2018
Hi Gary, you can register at the tourism office and ask if they have any groups going that afternoon. Some people are happy to split the guide fees so you may be able to join. Have fun and safe travels!
Monday 10th of April 2017
Hello. This is worth reading :) Thanks for posting.
Monday 10th of April 2017
You're welcome Caroline! :)
Thursday 16th of February 2017
Hi, I'm planning to go in May. My concern is that I'm bringing my younger sister with me, she's a teenager but she stands quite short. Will it be fine for her, I read she will be required to jump from one stone to another. I'm a little scare that she may not be fit for it. She stands at least 5 flat.
Friday 17th of February 2017
Hi Inin, she should be fine. Just stay with your guide and everything should be ok. Have fun and be safe! :)