I was pumped for this.
All set to go canyoneering, we were supposed to see the falls the more adventurous way. The Rambo way. The way that dared you to climb up rocky faces and jump into shallow pools of water from a million feet up. Crazy, macho, chest thumping shit.
But instead, like an old lady, chronic swelling flared up in my left foot on the eve of our trip, so I had to settle for the more even, less adrenaline-filled route. You know, the same route that my 72-year old mother took. The one that took the rapelling device out of my hand and put a dainty picnic basket in its place, as if to say:
"You're really not that macho dude, so carry me instead and save yourself from an embarassing afternoon screaming in terror like a little girl."
Hoorah. 😐
Kawasan Falls
Walking leisurely by a river, you take a scenic, one-and-a-half kilometer stroll upstream to get to the falls, which will be the first of three that comprise Kawasan.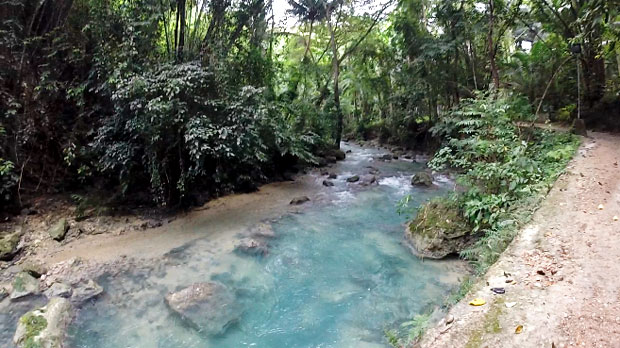 Lush greenery all around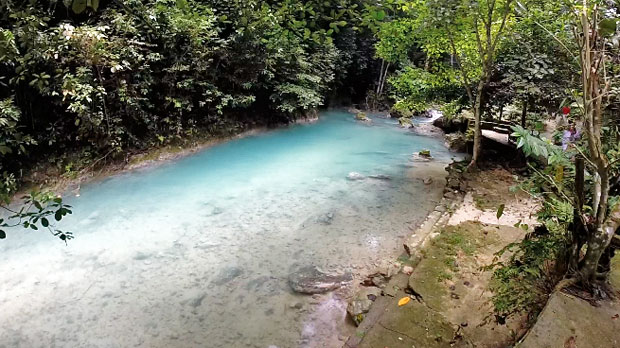 Kawasan shows itself after about twenty minutes of walking.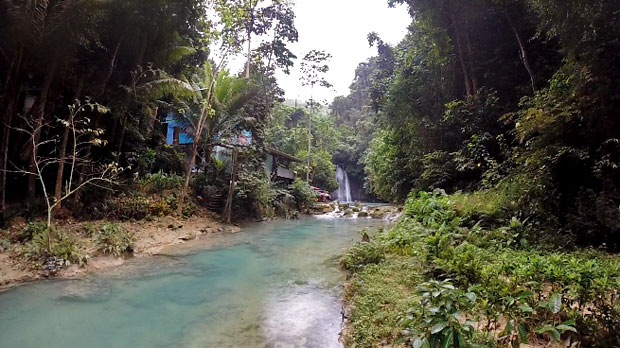 For PHP 300, you can rent one of those bamboo rafts to bring you directly underneath the falls for an exhilerating water massage. It's super fun so I highly recommend it. Just be sure to clarify the price before hopping on so you don't get cheated. I made a video of our experience that you can view at the bottom of this post.
There are also tables for rent for PHP 500. Oddly enough, there's a resort at the base of the falls where you can stay for the night. They offer meals as well, though based on what I've read online, it's best to bring your own food because their prices aren't fixed, if you know what I mean.
I think it's kinda stupid and wrong to have a resort here anyway, don't you think? 😕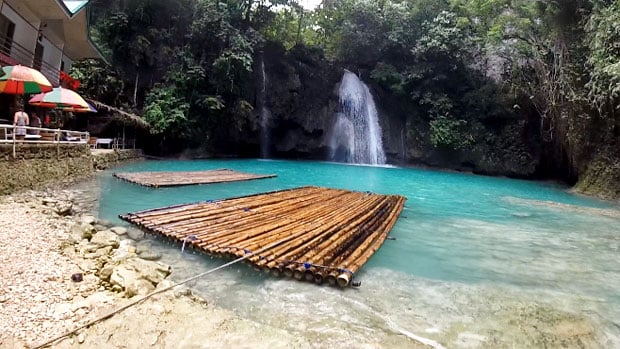 The main waterfall, pictured here, is the largest of the three. A fifteen-minute trek will take you up to the second, then to a third after that.
Like many waterfalls, Kawasan is steeped in folklore. Legend has it that the spirits of the forest have asked for sixty human souls in return for disturbing their once peaceful paradise. I don't now how many lives its claimed to date, but people have been drowning here, at a reported rate of one death every two years. 😯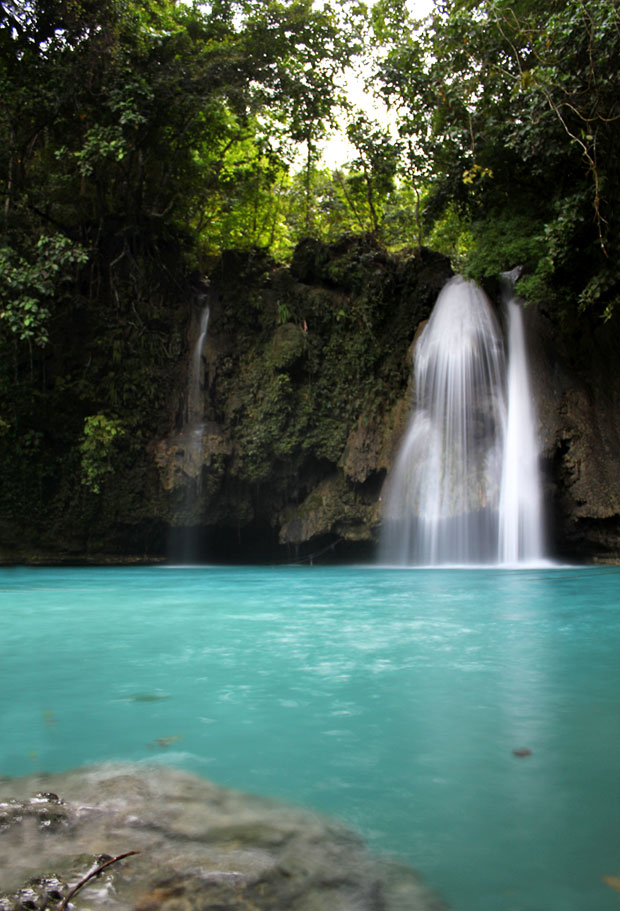 Though this wasn't the adventure I was hoping for, it was loads of fun nonetheless, and something that the entire family can do. Just be sure to always stay safe, because as mentioned above, people have drowned here.
If you're relatively fit and able though, then I suggest doing the canyoneering thing. It looks like loads of fun and something that I will definitely do on a return visit here, picnic basket willing. 🙂
More on Cebu
Where to Stay in Cebu: Club Serena Resort, White Beach, Moalboal, Cebu, Philippines
Swimming with Whale Sharks in Oslob, Cebu, Philippines
Zubuchon, at Last we Meet
Plantation Bay Resort and Spa, Marigondon, Mactan Island, Cebu, Philippines
Kenneth Cobonpue Showroom, Cebu City, Philippines
Ayer Lechon, Cebu City, Philippines