EDITOR'S NOTE: This article was written in partnership with Henry of Pelham winery.
When you think about Niagara, chances are, you think about Wine Country. Often considered Canada's Napa Valley, Niagara is Canada's largest, most productive viticulture area and a celebrated cultural hub for wine making.
Niagara's geographical location and climate make the region optimal for producing specific types of quality wine. There is also a special culture and history within the region, which many wine enthusiasts say make it the heart and soul of Canada's wine production.
This article will explore what makes the Niagara region so unique for creating wine, along with an overview of common wines made in the region.
Save This on Pinterest!
No time to read this article on Niagara wines? Click on the save button and pin it for later!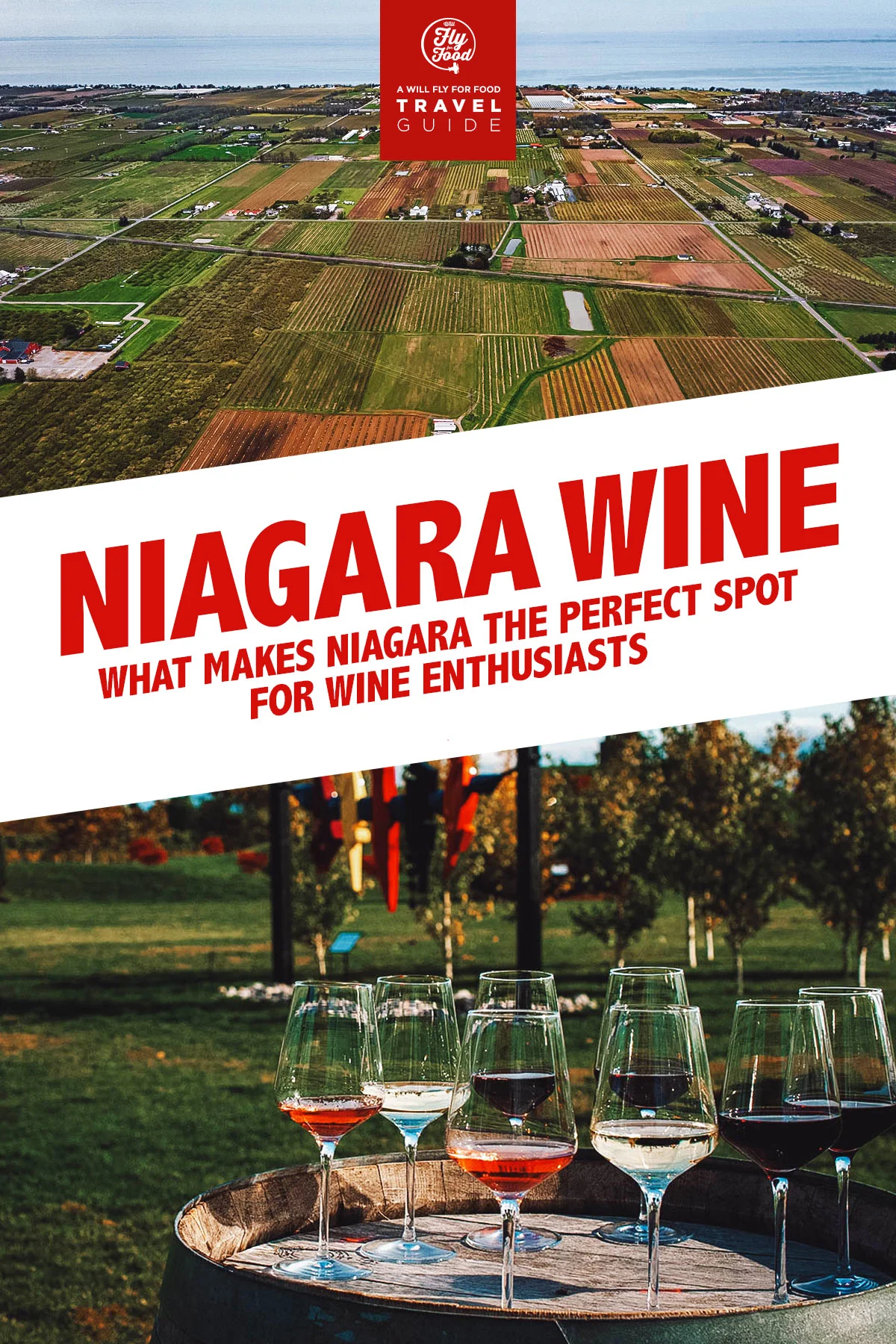 VITICULTURE & WINEMAKING IN NAGARA
Viticulture is defined as the science, production, and study of grapes, with a focus on harvesting them for winemaking.
The Niagara region is optimal for wine production, primarily because of its climate and terrain. Nestled within the Niagara Escarpment and situated between the Great Lakes, the region avoids extreme temperatures making it ideal for growing and harvesting grapes for award-winning wines.
Presently, the region is home to more than 100 Niagara wineries, many with a global presence. Although licensed winemaking didn't take off until the 1970s, grapes have been grown in the area since the 1800s. Compared to European wine production, Ontario's wine is still in its infancy, but over a short number of decades, the industry has grown and established itself as a member of the international wine community.
As winemaking became a strong part of Niagara's culture, there came a demand for education in the industry. Grape growing and winemaking education in Niagara made its debut at the post-secondary level in 1996 with Brock University's Cool Climate Oenology and Viticulture Institute (CCOVI). In 2000, the Niagara-on-the-Lake campus of Niagara College established the Winery and Viticulture Technician program.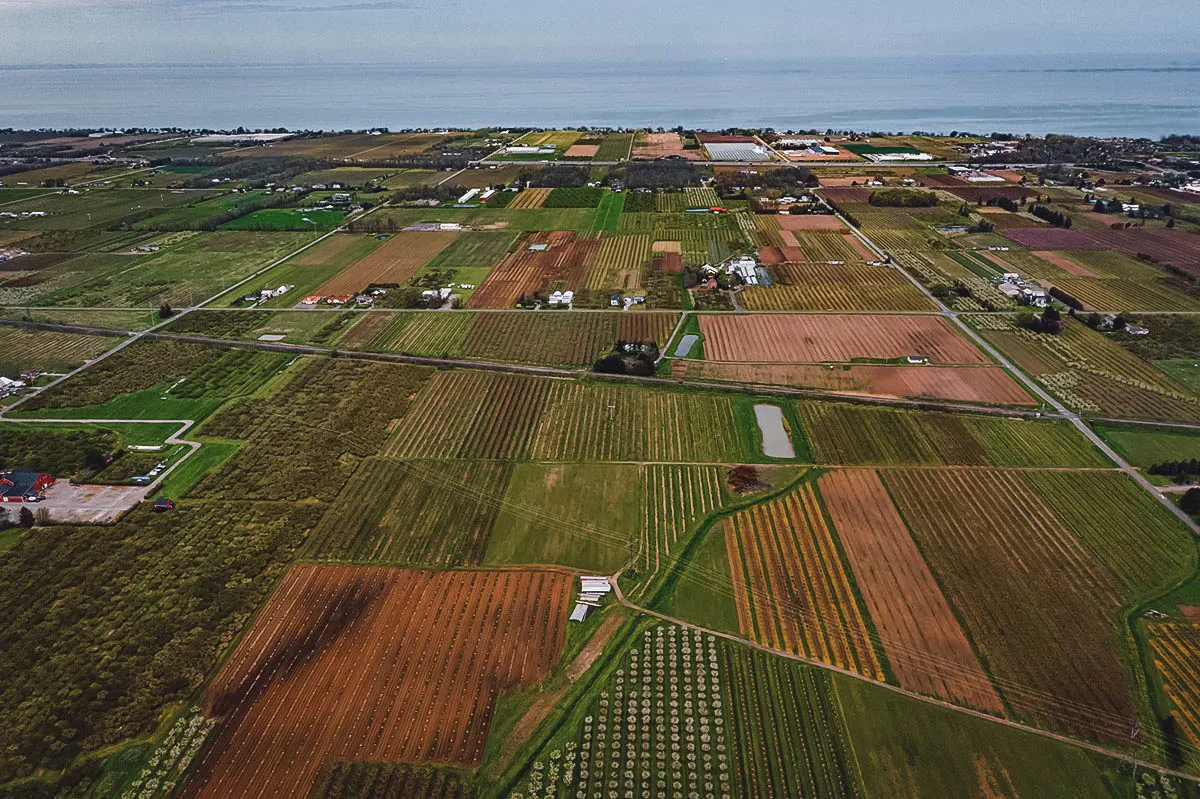 Photo by jimfeng via iStock
CULTURES, TOURS, & FESTIVALS
While this year looks a bit different, historically, the Niagara Region welcomes tourists to join in and celebrate the culture of the area. Visitors are invited to attend festivals and events, dine at some of the best restaurants, and experience winery tours and tastings.
Throughout the year, several companies in the Niagara Region offer winery excursions. Guests enjoy visiting multiple wineries, each offering tours of the property and wine tastings.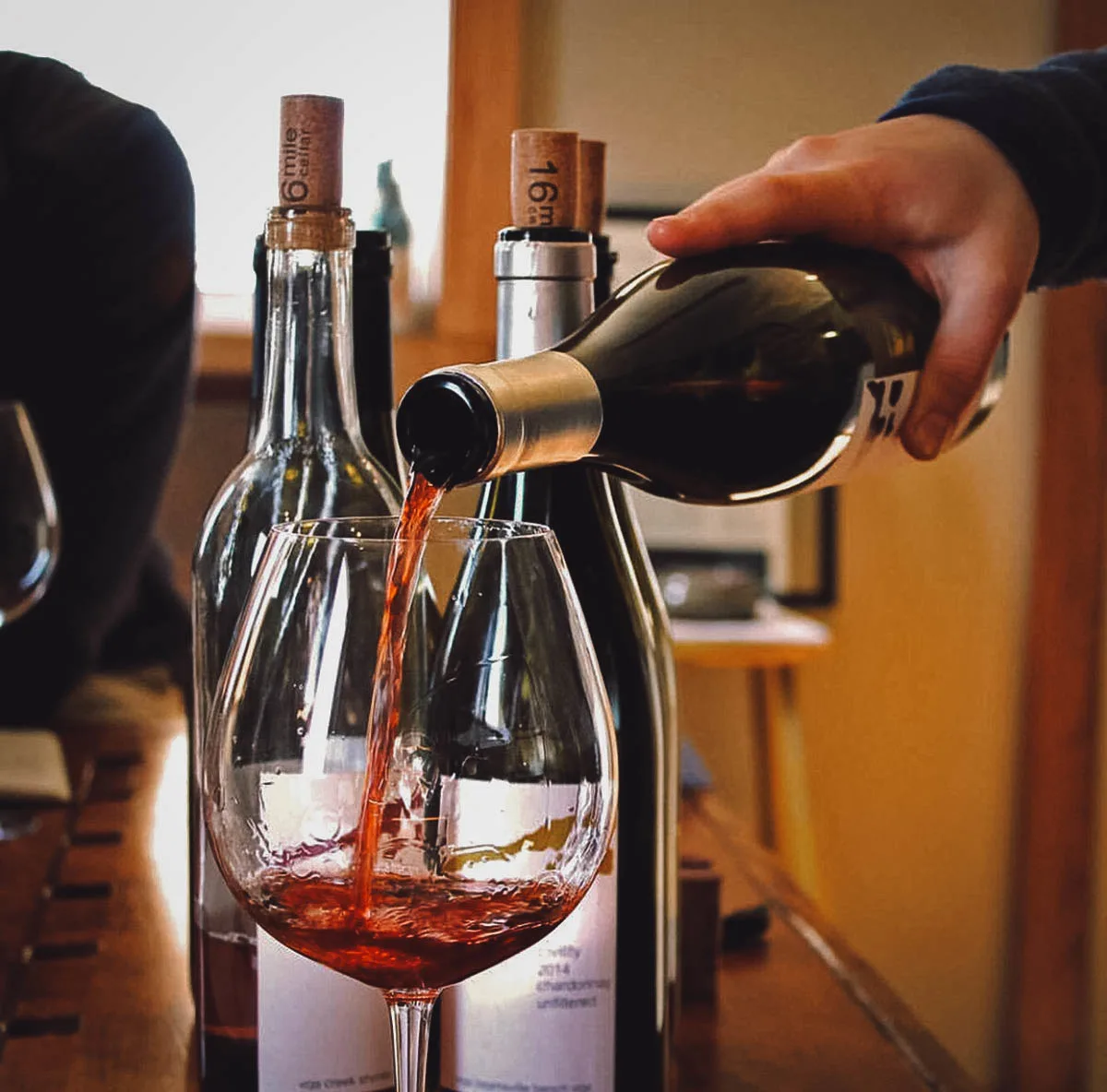 In the summer, the region hosts several festivals celebrating wine and wine culture. This includes fruit festivals and Niagara's New Vintage Festival, which celebrates the start of a new vintage every June. The International Cool Climate Chardonnay Festival (i4C) is a wine event unlike any other. Taking place at the end of July, it's a must see attraction.
In the fall, the largest event takes place, which is the Niagara Grape and Wine Festival. It's held in September and hosts over 100 exhibits and an annual parade. As the weather cools down further, the Icewine Festival in January brings everyone together with outdoor events and tastings.
Wine in Niagara is often accompanied by an extraordinary culinary experience. Many of the larger wineries feature on-site restaurants with award-winning chefs. These kitchens seek to deliver a "farm-to-table" approach, where they feature local, seasonal ingredients in the dishes.
As businesses are able to gradually re-open to guests, it will be a treat for vineyard owners to welcome back wine enthusiasts to these amazing festivals and events.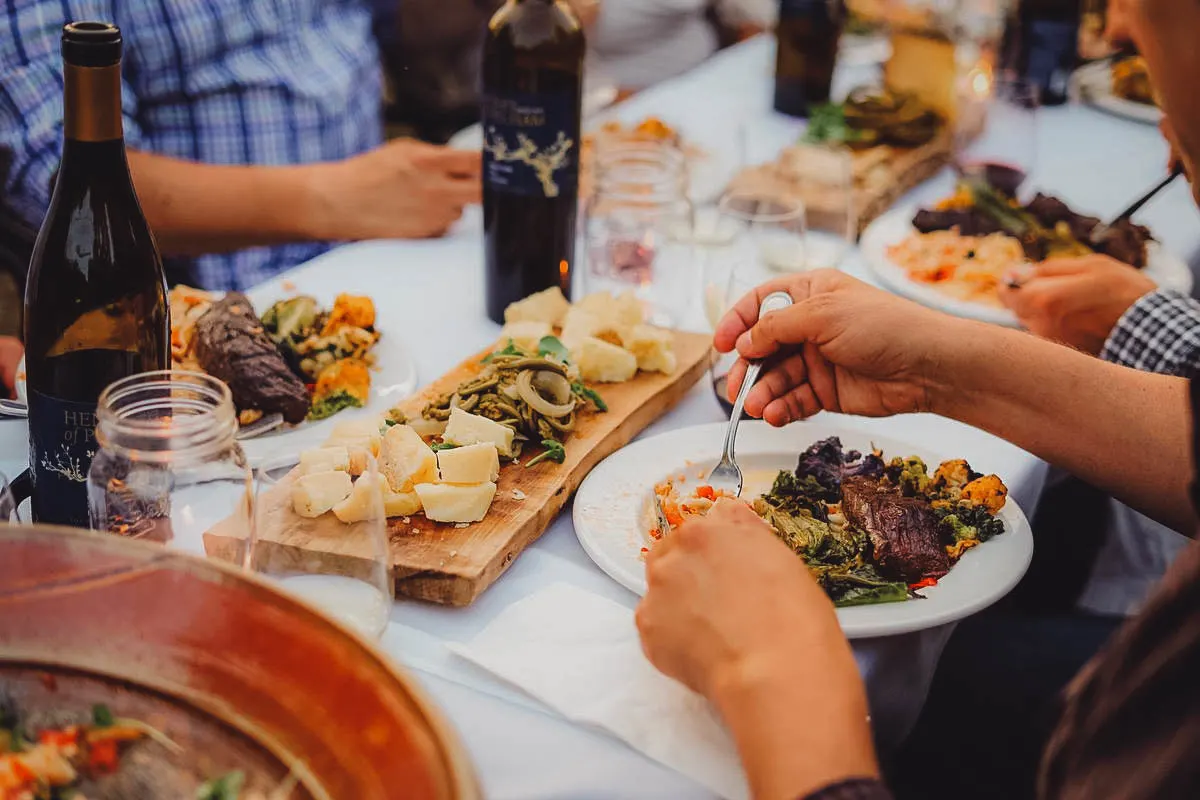 COMMON WINES MADE IN NIAGARA
There are dozens of varieties of wines produced in the area, yet some are more common than others.
The four most common red wine varieties found in Niagara wineries are Pinot Noir, Cabernet Franc, Baco Noir and Cabernet Sauvignon. These medium-full bodied wines are made with grapes that have flavours of fruit, currants, and earthy undertones.
The region has many varieties of grapes which make incredible options for white wine lovers, including Riesling, Chardonnay, Pinot Grigio, and Sauvignon Blanc. In the winter, Niagara famously produces icewine. The cold temperatures of the winter months make it essential for producing this delicacy. When winter arrives, the grapes are typically harvested at night when they are frozen at a minimum of -8°C and when they are at least 36 °Bx (which is how their sugar content is measured).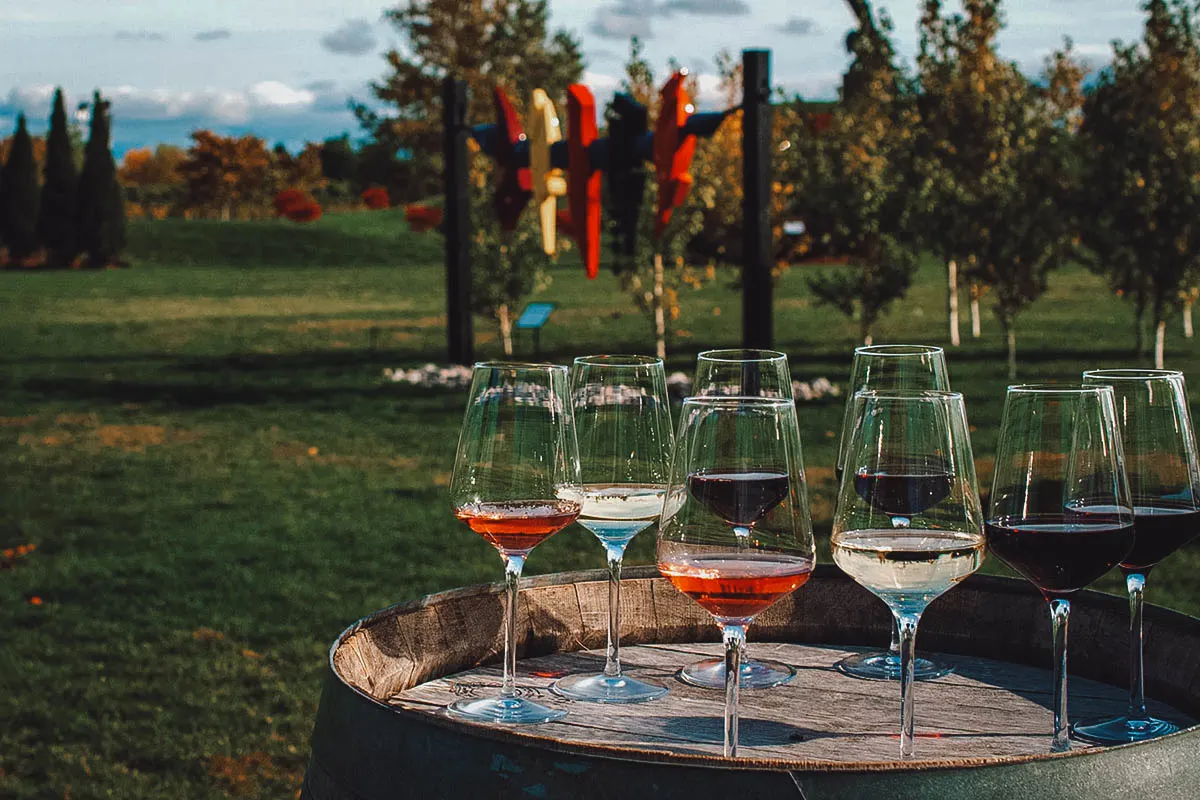 TRY WINES FROM LOCAL NIAGARA WINERIES
With a unique climate and incredible location, Niagara is the opportune spot for producing wine in Canada. By purchasing wines from this region and taking part in a wine club or subscription, you'll see for yourself what makes each Niagara winery unique.
Henry of Pelham's wine club, Club Henry, is a great way to let Niagara come to you! Join and you'll receive monthly shipments of your favourite wine right to your door.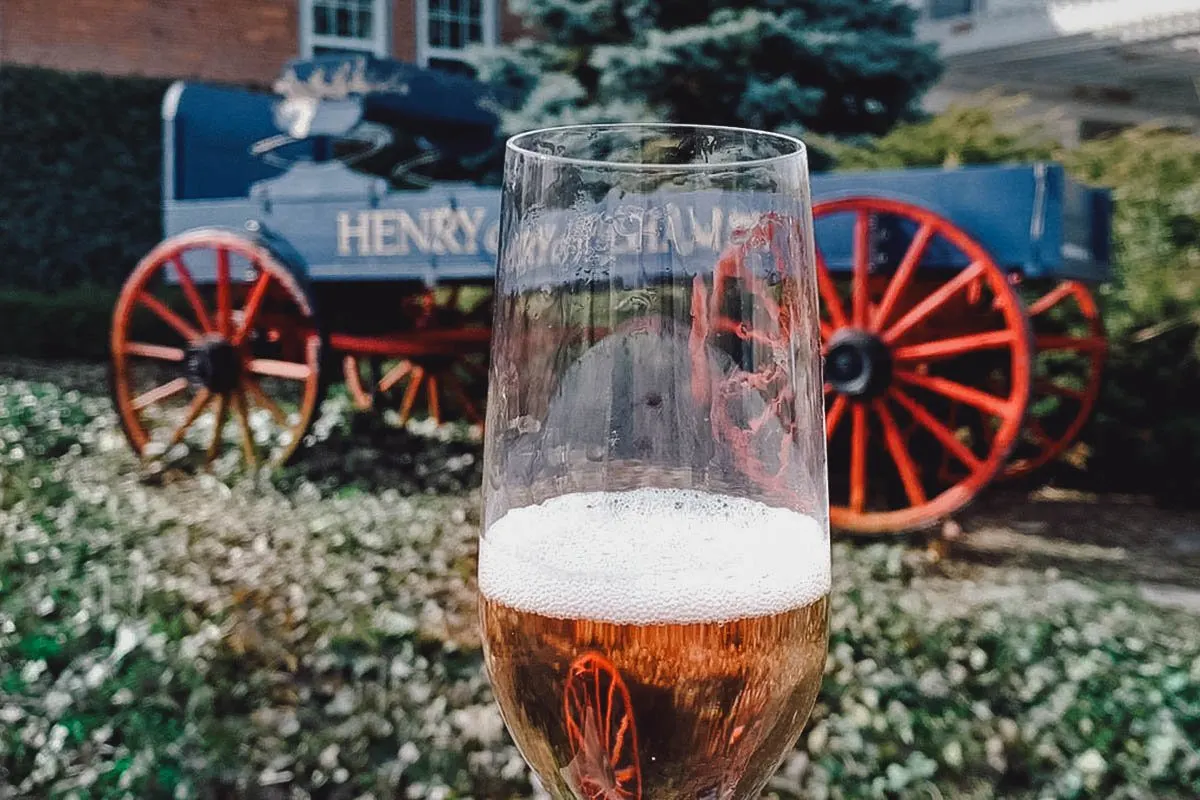 Disclosure
This article on Niagara wineries was written in partnership with Henry of Pelham winery.
Photos provided by Henry of Pelham