Whenever we're at the beach or out on the open ocean, I have a habit of picking up any refuse I can find – plastic bags, bottles, cigarette butts, empty bags of chips. I don't do it often nor do I make it my personal mission. I just do it given the opportunity because I find trash floating in an otherwise perfect ocean unsightly.
Little did I know that I may have been inadvertently saving a few animals in the process. Thanks to the D' Bone Collector Museum in Davao City, I now understand that picking up trash on the beach isn't just about prettying your environment. It's about preserving it too.
D' Bone Collector Museum
L: The museum is in this 3-story building fronting Nograles Park. It's a little hard to find so I've included detailed directions at the bottom of this post.
R: On the second floor are the bones of terrestrial animals. All skeletons at the museum are from animals that died of natural causes.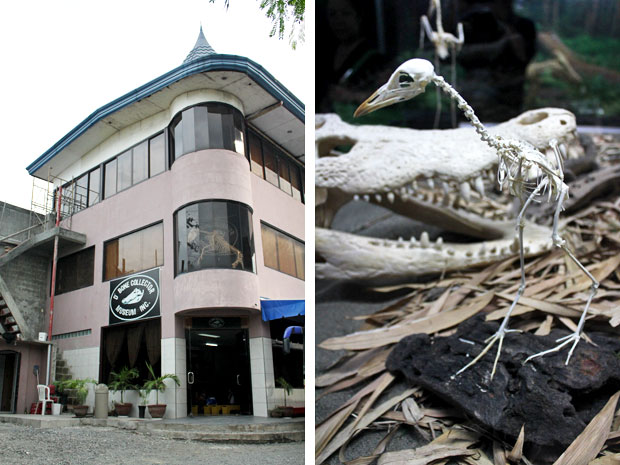 "Beelzebub has a devil put aside for meeee, for meeeeee, for meeeeeeeeee!!!"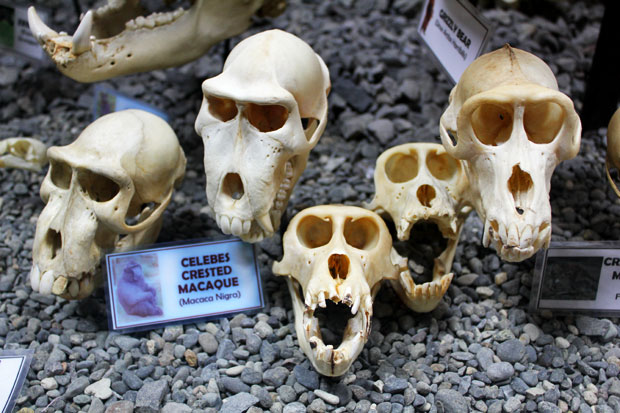 Fossilized bones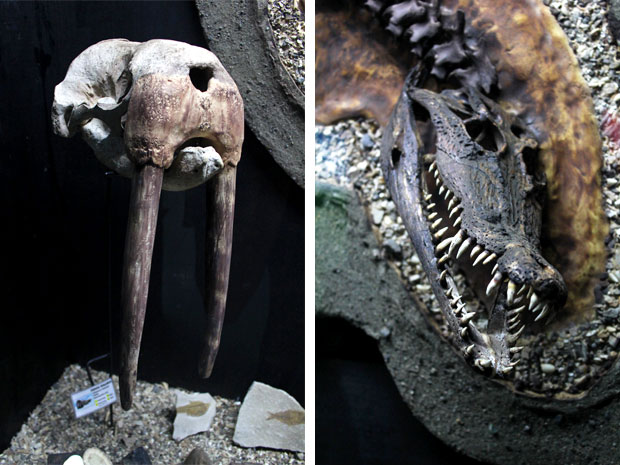 Canine bones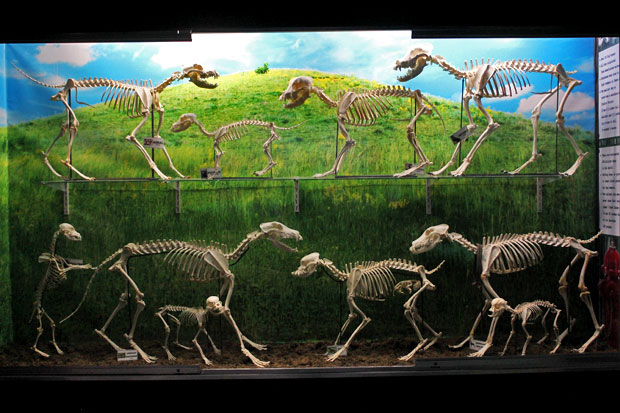 This baby monkey has a problem.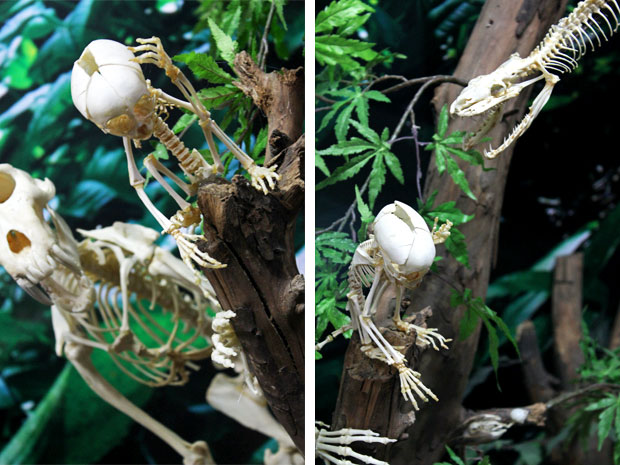 Displayed on the third floor are the bones of marine animals, including this massive 42-ft sperm whale.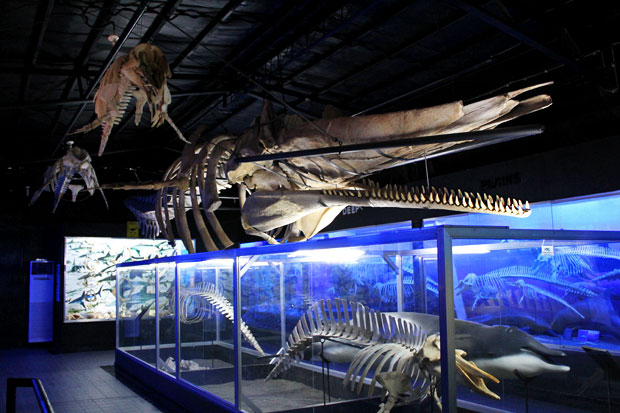 If I remember correctly, these two on the left are pygmy whales. Remember them.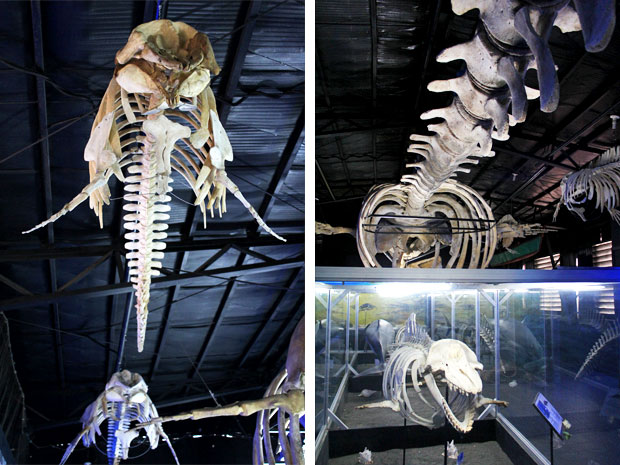 I think these are whale jaws.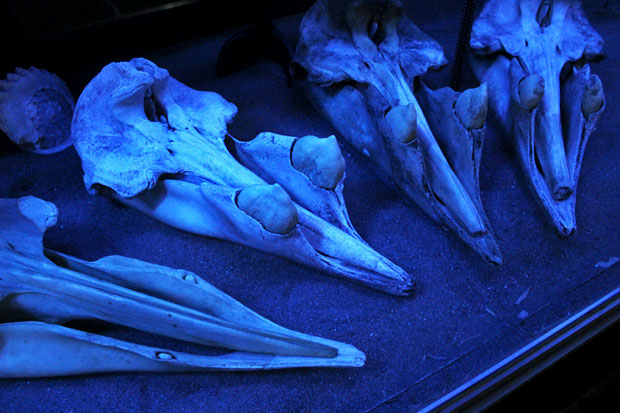 Sea turtle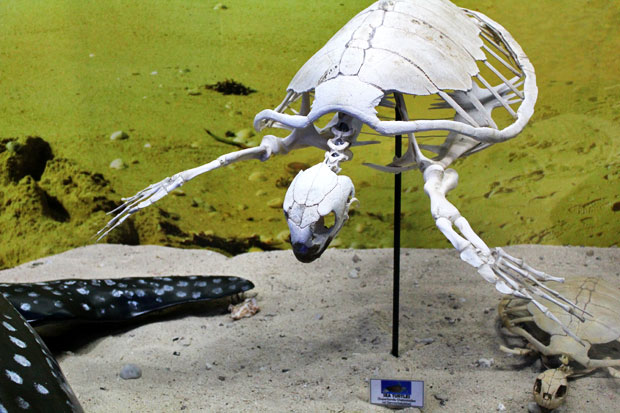 The usual suspects. Remember those two pygmy whales? Both died after eating plastic. These pieces of plastic to be exact. Not much bigger than bottle caps, it's baffling to think how something as big as a whale can die from something as small and seemingly harmless as these, but it's true.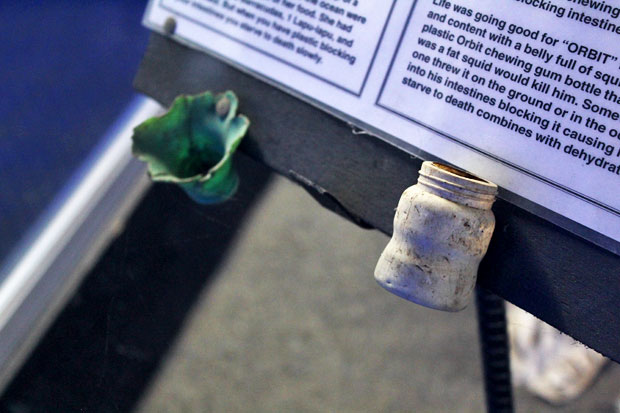 It's sad to think that the majority of marine animals here died from the consumption of plastics. They mistake them for prey and the plastic often gets lodged in their stomachs and intestines, creating a blockage that ultimately kills them. The most common culprits are plastic bags which are confused for jellyfish, a favorite prey item for many marine vertebrates. I follow Marine Wildlife Watch of the Philippines and they report cases like that all the time.
To be honest with you, I wasn't expecting much from this place. I read about the museum on TripAdvisor but I didn't add it to my list of must-visit places. A collection of animal bones, I thought it to be a curiosity at best. In fact, I probably wouldn't have gone had it not been so close to our hotel. By the end of the day though, it became one of my most memorable experiences in Davao.
If you have children, then I strongly recommend that you take them here. Not only will they enjoy looking at all the skeletons, but it's a good place for them to learn about the importance of recycling as well. At the very least, they'll understand that their actions do impact the environment. Whether positive or negative, is up to them.
D' Bone Collector Museum
Family Circus Compound, Barangay 76-A Bucana Blvd (San Pedro Ext), Davao City, Philippines
Mobile: +63 919-624-0744
Facebook: D-Bone-Collector-Museum-Inc
Hours of Operation: Mon-Fri, 10AM-5PM / Sat, 1PM-5PM
Admission: PHP 50 (roughly USD 1)
Suggested Length of Visit: 1 hour
HOW TO GET THERE:
If you're taking a cab, ask the driver to take you to the corner of Quezon Blvd and San Pedro Street. There you'll see the D' Bone Collector sign circled in red below. Go into that small alley and the museum will be about a kilometer in on the right side.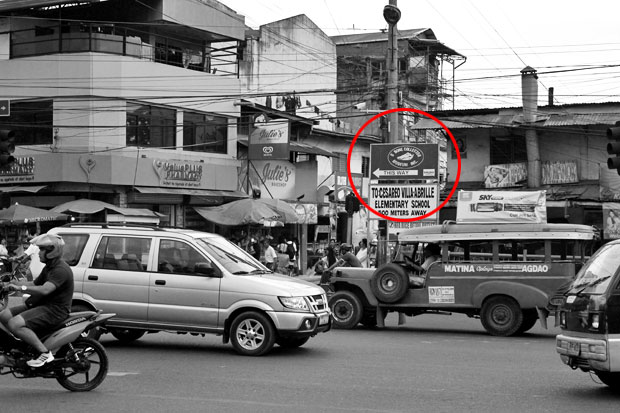 For more Davao travel tips, check out our First-Timer's Travel Guide to Davao City, Philippines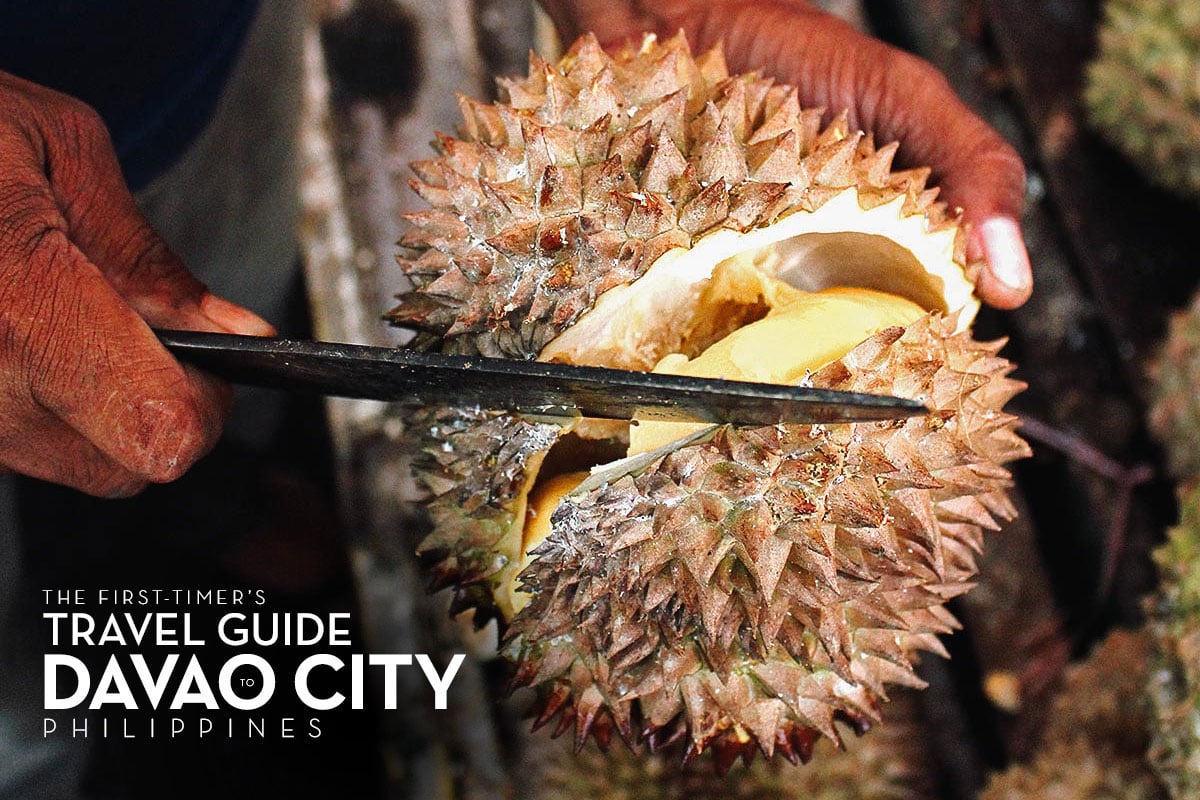 Disclosure
Some of the links in this post are affiliate links, meaning we'll get a small commission if you make a purchase or reservation at NO extra cost to you. We really appreciate your support as this helps us keep this website going. Thank you!