EDITOR'S NOTE: This is a sponsored post. Please refer to the disclosure statement at the bottom of the article for more information.
Hong Kong will forever be near and dear to my heart. Like many people from my country, it was my first ever experience with international travel and the reason why I got a passport. In fact, it may have been my first time on an airplane, on Cathay Pacific if I remember correctly. Hong Kong's proximity and its reputation for being a shopping and foodie paradise make it an ideal first destination out of the Philippines, especially over the holidays.
That first trip to Hong Kong was over 35 years ago but I still remember it well. I was in the third grade and we were off on Christmas break. My parents took the entire family to Hong Kong for a few days to basically do three things – shop, eat, and go to Ocean Park. This was in the days before Hong Kong Disneyland so Ocean Park was the premier theme park destination in Asia, at least for me and many Filipinos. You couldn't go to Hong Kong without spending a day at Ocean Park.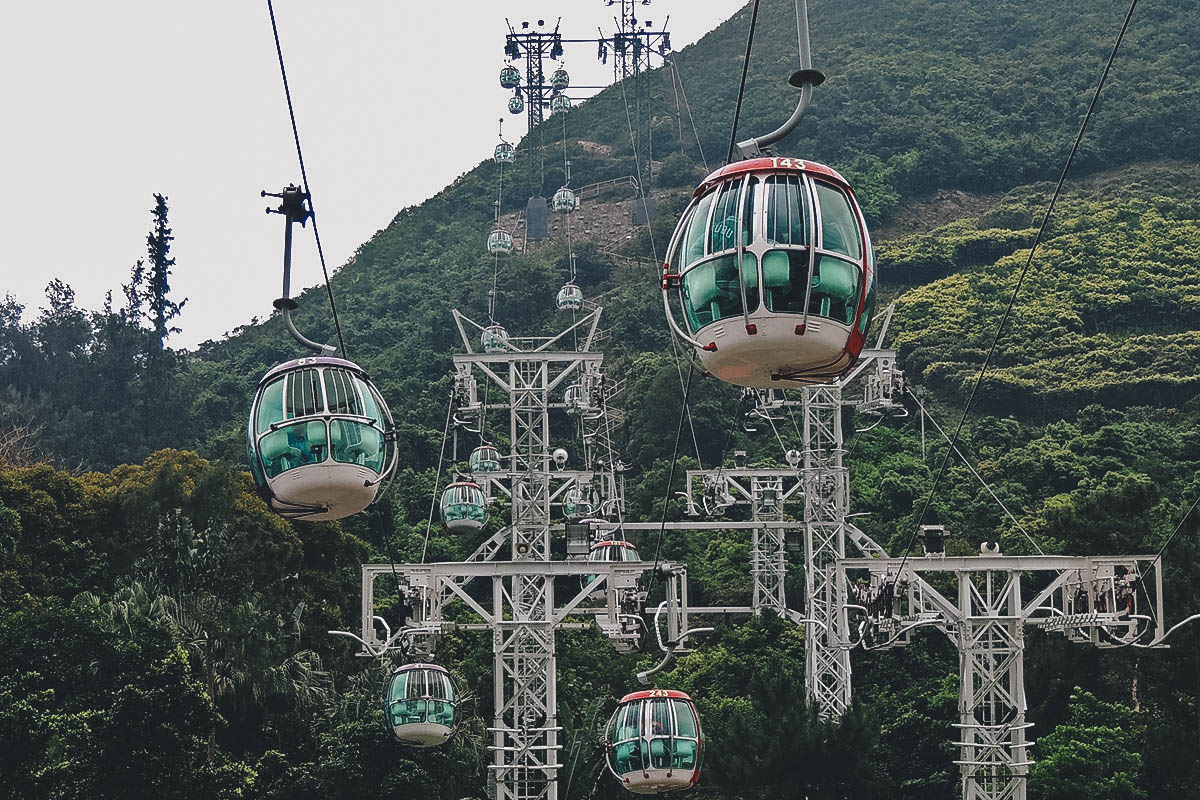 Photo by AndyLeungHK via Pixabay
As fun as that was riding the cable car, which was again a first for me, what I was most excited about was the Christmas shopping. Specifically, the Christmas toy shopping. The first generation of Transformer toys were all the rage at the time and pretty much all I could think about leading up to that trip. Back then, imported toys weren't as readily available in the Philippines so the thought of entering a shop and having Optimus Prime, Bumblebee, Shockwave, and Megatron staring back at me was too much to handle. It kept me up for many nights.
My father told my younger brother and I that Peter Pan was the premier toy store in Hong Kong – an admission he'd later regret – because every chance we got from the moment our plane landed, my brother and I would ask him: "When are we going to Peter Pan? When are we going to Peter Pan? When are we going to Peter Pan?!"
After the fifth, sixth or seventh time, and all before we had even checked in to the Holiday Inn in Tsim Sha Tsui, my father finally had enough. "Yes, later!" he'd snap back at us. We wouldn't ask him again but he did take us to Ocean Terminal shopping center later that evening. Perhaps out of guilt for losing his temper, my brother and I made it out of that toy store like bandits.
It's funny, the toy shopping and Ocean Park were fantastic, but the one thing I remember most from that trip was almost losing my two brothers. Not that they were in any real danger, but that's how it felt to me at the time. We were walking to a Chinese restaurant in Kowloon for dinner and my older sister was tasked to watch over me, while our eldest brother was responsible for my younger brother. But when we arrived at the restaurant, my two brothers were nowhere to be found. My father set out to look for them while I sat on the steps, ready to cry because I feared the worst.
"What if we can't find them anymore? What if they have to walk around Hong Kong forever? And over Christmas too!" I kept thinking that to myself while my mother tried her best to console me. I was only about eight or nine years old then and it was the first time I realized how much I cared for my brothers, especially my younger brother who was two years my junior.
After what felt like an eternity, my father comes walking back into the restaurant with my two brothers in tow. Apparently, my older brother had gotten too caught up with window shopping that they had fallen way behind. They missed the turn into the street of the restaurant and kept walking straight. I wasn't there when he found them, but my dad must have given him a serious tongue lashing.
I've been back to Hong Kong many times after that, either with my family or other people, my most recent trip being in September of 2016 with my wife Renée. We already had our travel food blog then and had come to Hong Kong specifically to find it's best street food. Michelin Hong Kong had just released its first-ever street food guide so we spent over a week in the city hunting down all 23 eateries on that inaugural list. We made it to all but one, which was closed the three times we tried to go, because of a holiday. Aargh!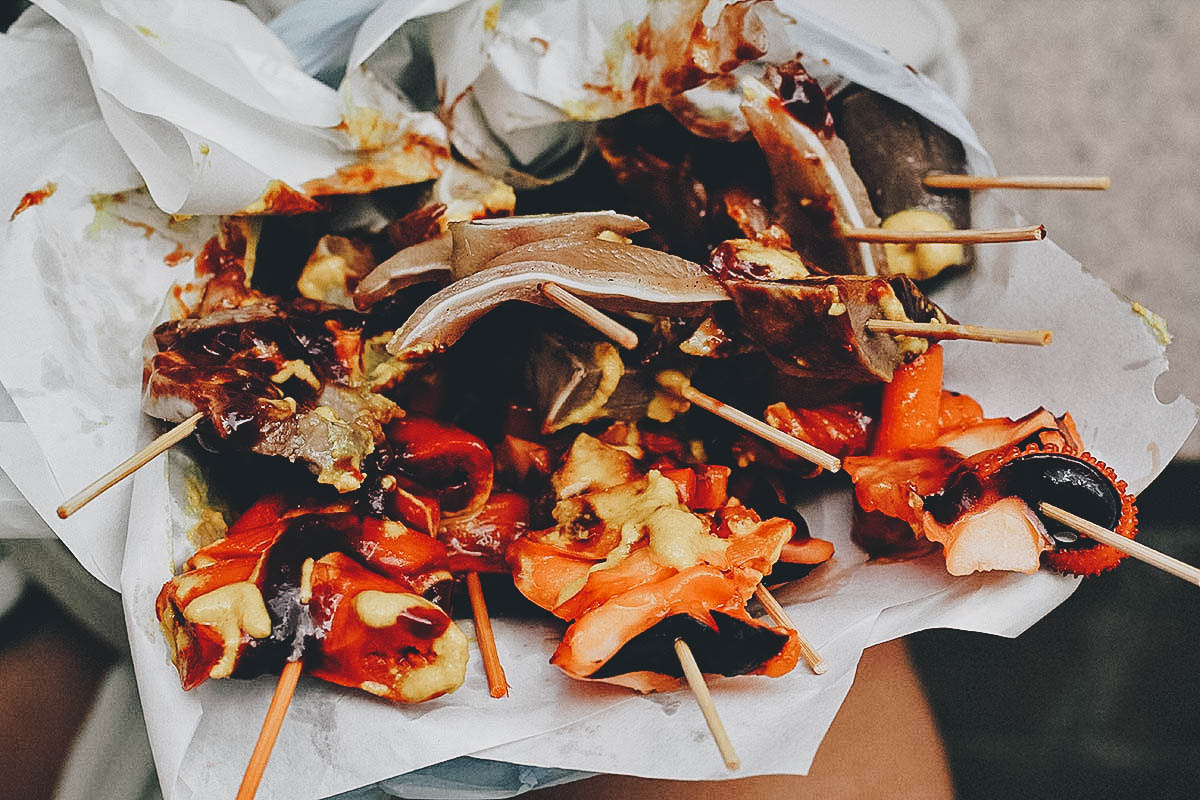 It was frustrating not to be able to complete the list but Hong Kong is so accessible that I'm sure we'll find ourselves there again in the near future. Ren's cousin is a pilot with Hong Airlines so we have an open invitation to stay at her place in the Jordan area whenever we want.
When we do go, we'll be sure to visit that last stall as well as a few places of interest that have opened up since our last trip. I'm excited to get a drink at the recently opened Tai Kwun in Central District. Dubbed as a "Center for Heritage and Arts", what makes Tai Kwun interesting is that it's housed in an historic mid-19th century police station and prison that's been converted to house cafes, galleries, exhibit spaces, and performance venues. They've preserved many of the old prison cells, even converting the jail into a watering hole called "Behind Bars."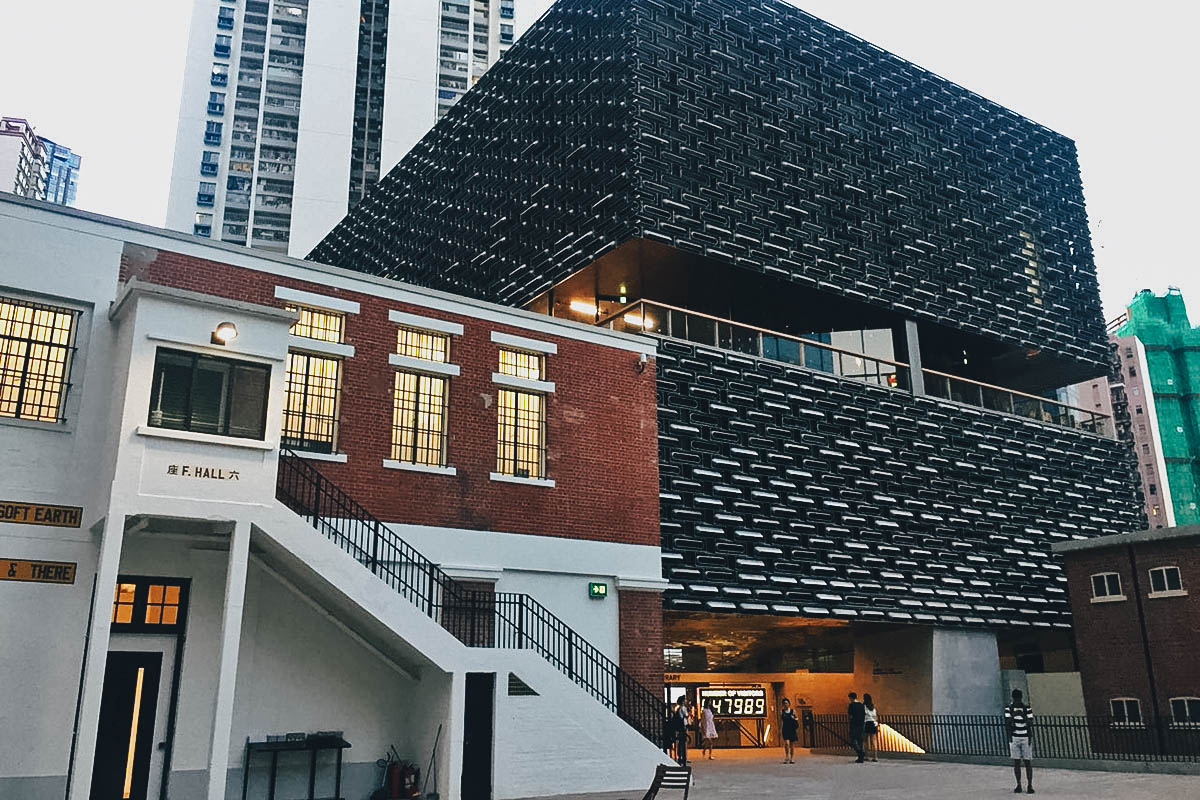 If you're Filipino, then the holidays are a wonderful time to visit Hong Kong with friends and family. As described, its proximity to the Philippines makes it an easy trip. It's got everything Filipinos love – shopping and eating – plus we don't need a tourist visa to go there. Unfortunately, it doesn't snow in Hong Kong but at least it doesn't get too cold. If it's your first time, then you can check out our Hong Kong travel guide to help you plan your trip.
If you have time, then you may want to check out this short video from the Hong Kong Tourism Board as well. Happy holidays!
Disclosure
This post was written in partnership with Wego. I was tasked to write an article recounting my experiences visiting Hong Kong over the holiday season. All words, thoughts, and opinions expressed in this article are mine and mine alone. Unless otherwise indicated, all media content are mine as well. You can refer to this website's terms of use for more information.