We love taking cooking classes when we travel. Ever since we took this fun cooking class at Thuan Tinh Island Cooking School in Hoi An, we try to take at least one on every trip.
I took an awesome tempura and udon cooking class in Tokyo earlier this year but little did I know it could be my last in a long time. Sadly, travel isn't a possibility right now with the world sheltering in place and all of us doing our part to flatten the curve.
But that doesn't mean we can't take live cooking classes from the safety of our homes. Thanks to the internet and our friends at airKitchen and Cookly, we can.
If you're looking to cook something new for yourself or your family, or you're a couple interested in taking a fun cooking class together while you self-quarantine, then airKitchen LIVE and Cookly LIVE have something for you.
Save This on Pinterest!
No time to read this now? Click on the red save button and pin it for later!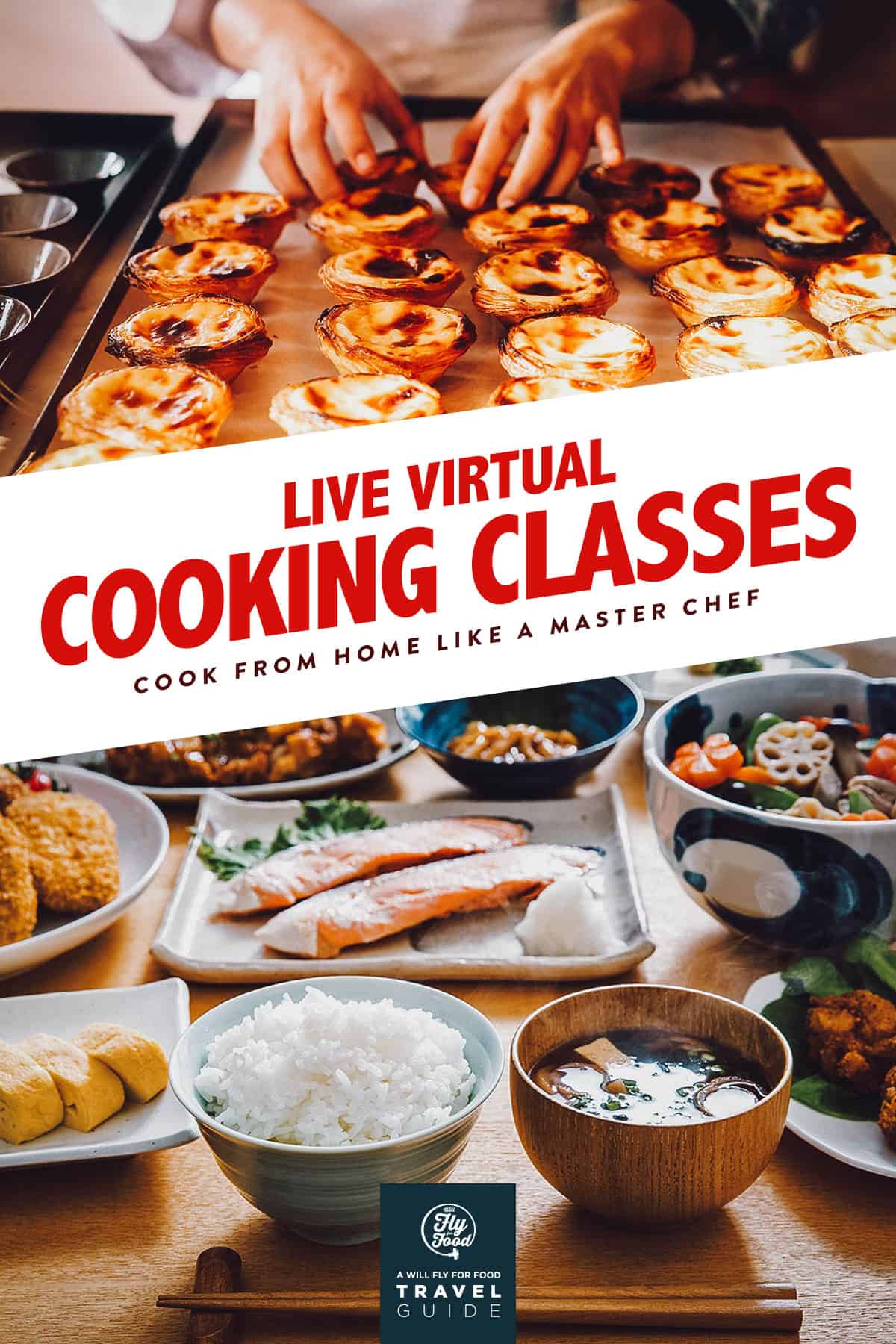 WHAT ARE AIRKITCHEN & COOKLY?
airKitchen and Cookly are cooking class booking platforms. They offer cooking classes in different cities around the world.
Because of the pandemic that's closed borders and grounded travelers across the globe, they've launched airKitchen LIVE and Cookly LIVE – a new series of private online cooking classes hosted by cooks in different parts of the world.
Using applications like Zoom or Skype, guests can learn how to cook traditional dishes from the comfort and safety of their own homes.
Unlike YouTube videos, airKitchen's and Cookly's classes are LIVE classes, hence the name airKitchen LIVE and Cookly LIVE. You can interact and ask your host questions. They can advise you on what local ingredients to use as substitutes in case certain ingredients aren't available to you.
Because cooking classes are live and consist of small groups of students (sometimes even one on one), your host will be able to guide you step by step the way they normally would in an actual class environment.
At the time of launch, they have a combined 80+ virtual classes available hosted by cooks from Japan, Thailand, Italy, Spain, Portugal, France, Poland, the Netherlands, Peru, Mexico, and the United States.
LIVE ONLINE COOKING CLASSES
Listed below are a few of the many interesting cooking classes you'll find on airKitchen LIVE and Cookly LIVE. Follow the link for their complete list of online cooking classes (airKitchen LIVE | Cookly LIVE).
Japanese Cuisine
RAMEN NOODLES
Learn how to make ramen noodles from scratch!
JPY 2,900 (about USD 27) / 3.5 hours / Maximum of 3 guests
MOCHI
In this class, you'll learn how to make strawberry daifuku mochi, mochi ice cream, or three-colored dango which are skewered rice cake balls.
JPY 3,800 (about USD 36) / 1.5 hours / Maximum of 6 guests
INSIDE-OUT SUSHI ROLLS & SUSHI BALLS
Learn how to make crab and tuna inside-out sushi rolls as well as salmon mini sushi balls.
JPY 3,000 (about USD 28) / 1 hour / Maximum of 1 guest
Photo by kazoka via Shutterstock
Thai Cuisine
AUTHENTIC THAI COOKING
This is a private one-on-one cooking class that teaches you how to make classic Thai dishes like tom yam goong, pad krapow gai, and tom kha gai. What dish you'll make depends on which class day you book.
USD 68 / 1 hour / Maximum of 1 guest
MASSAMAN CURRY
On this private one-on-one cooking class, you'll learn how to make massaman curry – a delicious curry dish which is a fusion of Thai- and Indian-style curries.
USD 49 / 1.5 hrs / Maximum of 1 guest
ISAAN-STYLE LAAB GAI
Learn how to make laab which is a classic from northeastern Thailand.
USD 55 / 2 hrs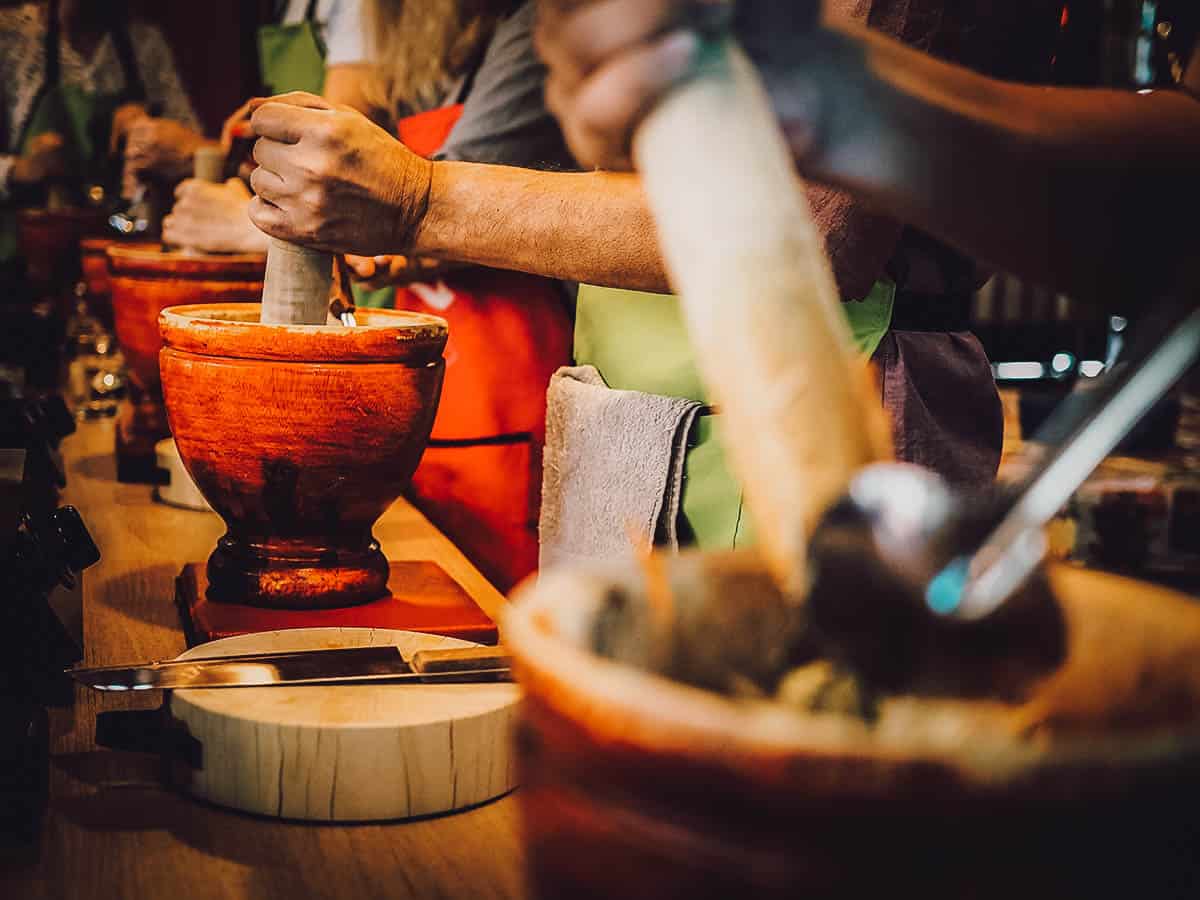 Photo by shellygraphy via Shutterstock
Italian Cuisine
ROMAN-STYLE CARBONARA & CACIO E PEPE
Learn how to make pasta with carbonara sauce as well as pasta with cacio e pepe sauce.
USD 45 / 1.5 hours / Maximum of 5 guests
TIRAMISU
Take this class and learn how to make tiramisu, one of the most beloved Italian desserts!
USD 19 / 1 hour / Maximum of 8 guests
BOLOGNA MEATBALLS
Learn how to make fresh pasta from scratch along with meatballs, bolognese sauce, and risotto.
USD 35 / 2 hours / Maximum of 16 guests
Spanish Cuisine
TORTILLA DE PATATAS
Simple but so delicious. Learn how to make one of the classic dishes of Spanish cuisine – the potato omelette.
USD 15 / 1 hour / Maximum of 7 guests
ANDALUSIAN GAZPACHO
Learn how to make gazpacho, one of the most celebrated dishes in Andalusian cuisine.
USD 30 / 1.5 hours / Maximum of 10 guests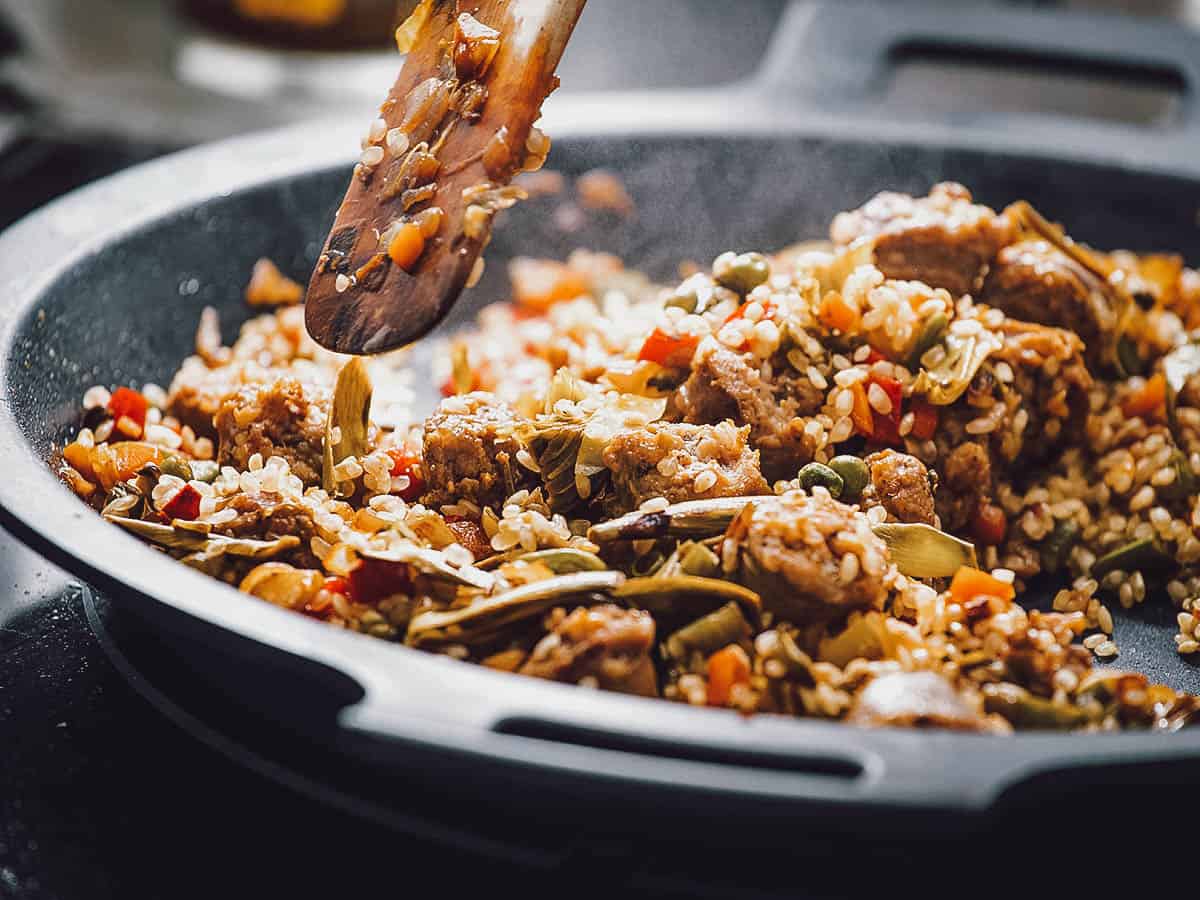 Photo by Jordi Prat Puig via Shutterstock
Portuguese Cuisine
PASTEL DE NATA
Learn how to make one of Portugal's most famous and beloved pastries – the Portuguese custard tart!
USD 40 / 2 hours / Maximum of 5 guests
TRAVESSEIRO DE SINTRA
The Travesseiro is the signature pastry of Sintra.
USD 40 / 2 hours / Maximum of 5 guests
QUEIJINHO DO CEU
The queijinho do ceu is a specialty of Evora. It's a delicious dessert made with almond dough filled with egg cream.
USD 40 / 2 hours / Maximum of 5 guests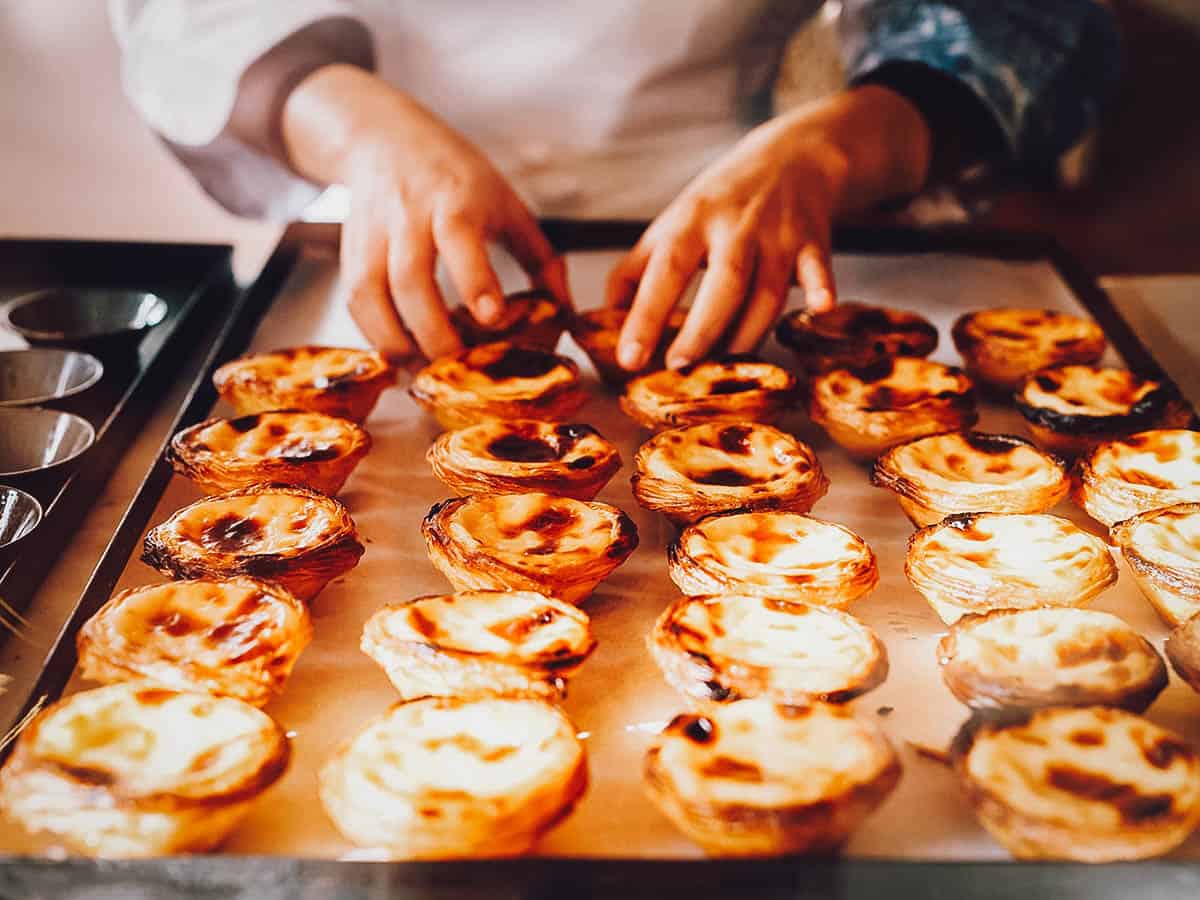 Photo by StrelnikAnd via Shutterstock
Mexican Cuisine
TORTILLAS & SALSA
Learn how to make tortillas and salsa from scratch!
USD 45 / 1.5 hours / Maximum of 8 guests
CEVICHE
Learn how to make ceviche from a professionally trained chef in Mexico City.
USD 45 / 1.5 hours / Maximum of 6 guests
TACOS
On this private one-on-one coking class, you'll Learn how to make alambre with cheese, guacamole, spicy red sauce, and hand-made flour or corn tortillas.
USD 59 / 1.5 hours / Maximum of 1 guest
FINAL THOUGHTS
The classes listed above are just a fraction of what you'll find on airKitchen LIVE and Cookly LIVE. New classes are added regularly so be sure to click through to their website for the complete list.
If you enjoy taking cooking classes on trips, then you'll have fun joining these virtual classes. I know nothing beats the real thing but this is the closest and best thing we have right now to actual cooking courses. At the very least, it allows us to learn something new from the comfort and safety of our home kitchens.
In any case, we hope you're all staying safe and well-fed at home. We're all struggling to stay positive and be productive during these uncertain times.
No one knows how long this pandemic will last but travel will be waiting for us when it's over. Until then, be safe, stay curious, and keep being creative in the kitchen!
Disclosure
Some of the links in this guide are affiliate links, meaning we'll get a small commission if you make a purchase at NO extra cost to you. We only recommend products and services that we use ourselves and firmly believe in. We really appreciate your support as this helps us make more of these free travel guides. Thank you!