The three things we enjoyed most about George Town — its street food, street art, and heritage houses — are coincidentally all kind of similar. They're similar in the sense that they aren't singular attractions. They're spread out over a city so you can't go to just one location to appreciate them.
As fascinating as George Town is, it doesn't have any iconic landmarks. It doesn't have a Sydney Opera House or a Golden Gate Bridge. Instead, what it has are many individual pieces like these heritage houses that collectively make George Town what it is — a UNESCO World Cultural Heritage City. Home to the largest collection of pre-war buildings in Southeast Asia, the city of George Town IS the attraction.
With all the heritage houses and street art to be discovered here, it almost feels like a giant labyrinthine playground. To fully appreciate it, you'll need to explore it with a child's curiosity and that's exactly what we did. Here's what we discovered.
The Heritage Houses of George Town, Penang
Without cars (or signs) it looks like you're in a different time. This was taken on Muntri Street just a few steps from our hostel Ryokan Muntri. Muntri Street was home to rich Chinese tradesmen who favored an architectural style known as the "Straits eclectic-style". I don't know anything about architecture but the Straits eclectic-style is described as a fusion of Eastern and Western styles that was popular during a period of affluence in Penang.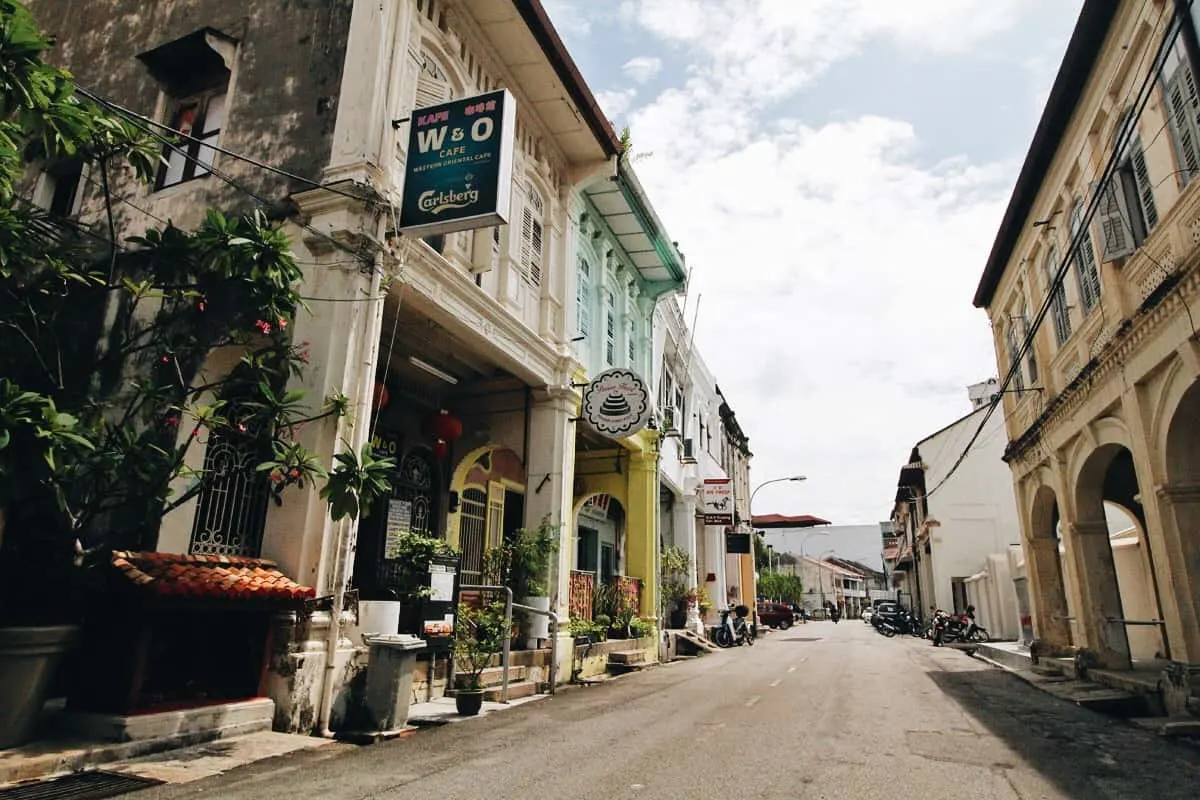 Many of the heritage houses have been converted to guesthouses, cafes, and shops. The amenities may be more modern but the structures retain their old world charm.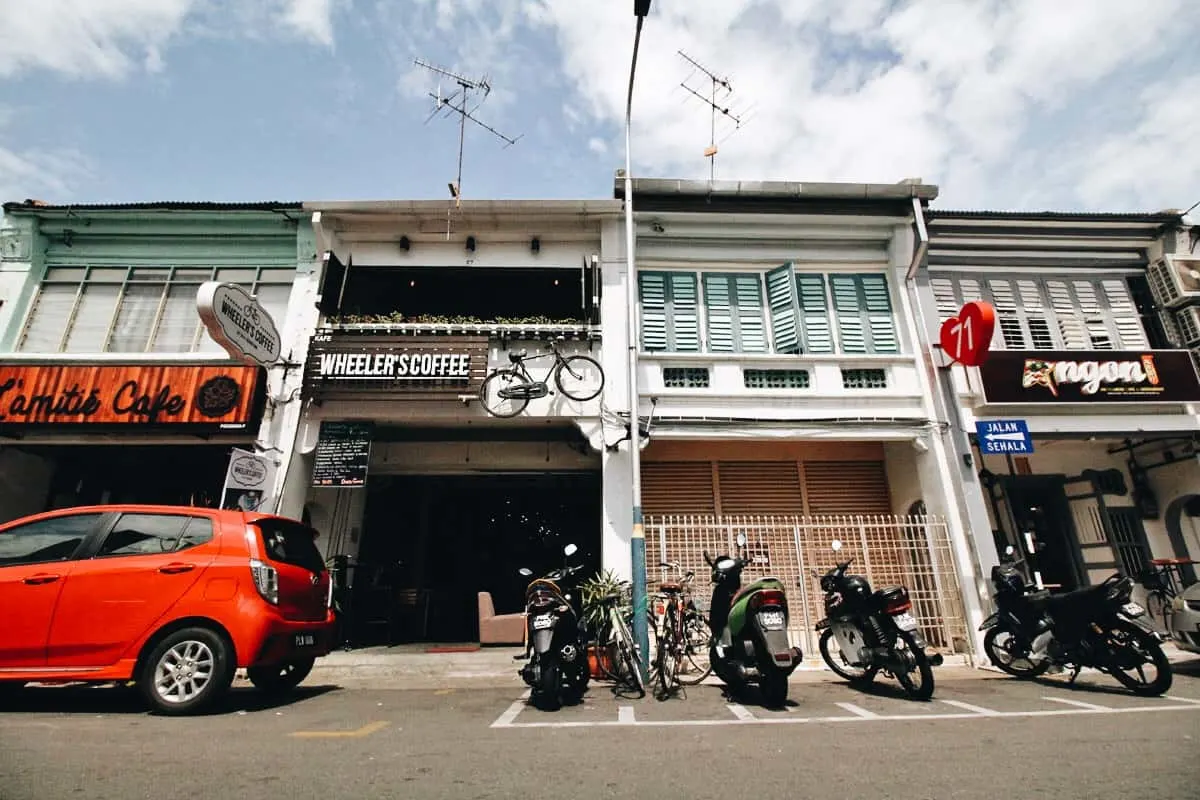 The architecture in George Town reflects the 171 years of British presence on the island. British sensibilities blended with Malaysian, Chinese, Indian, and Islamic influences to create a unique and distinctive brand of architecture. I like the windows. 😀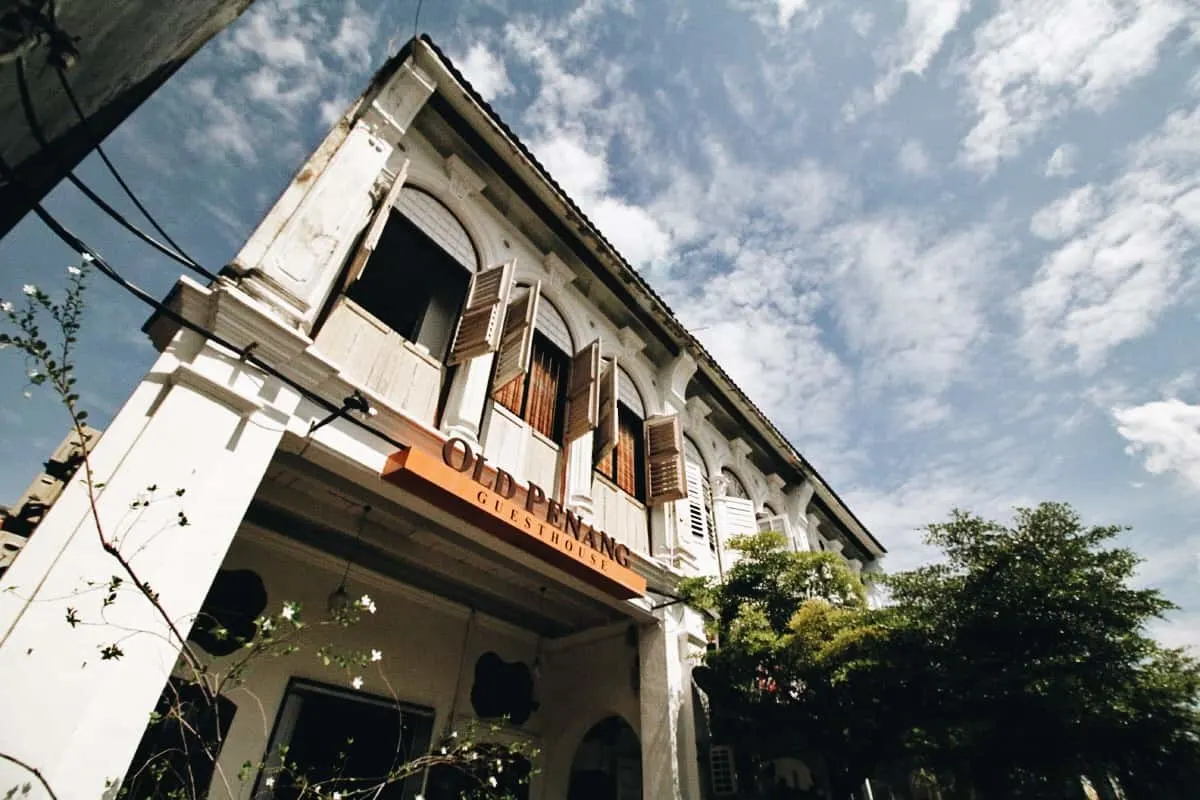 Walking around town, it was fun peeking into the many boutique hostels. They're charming and brimming with character.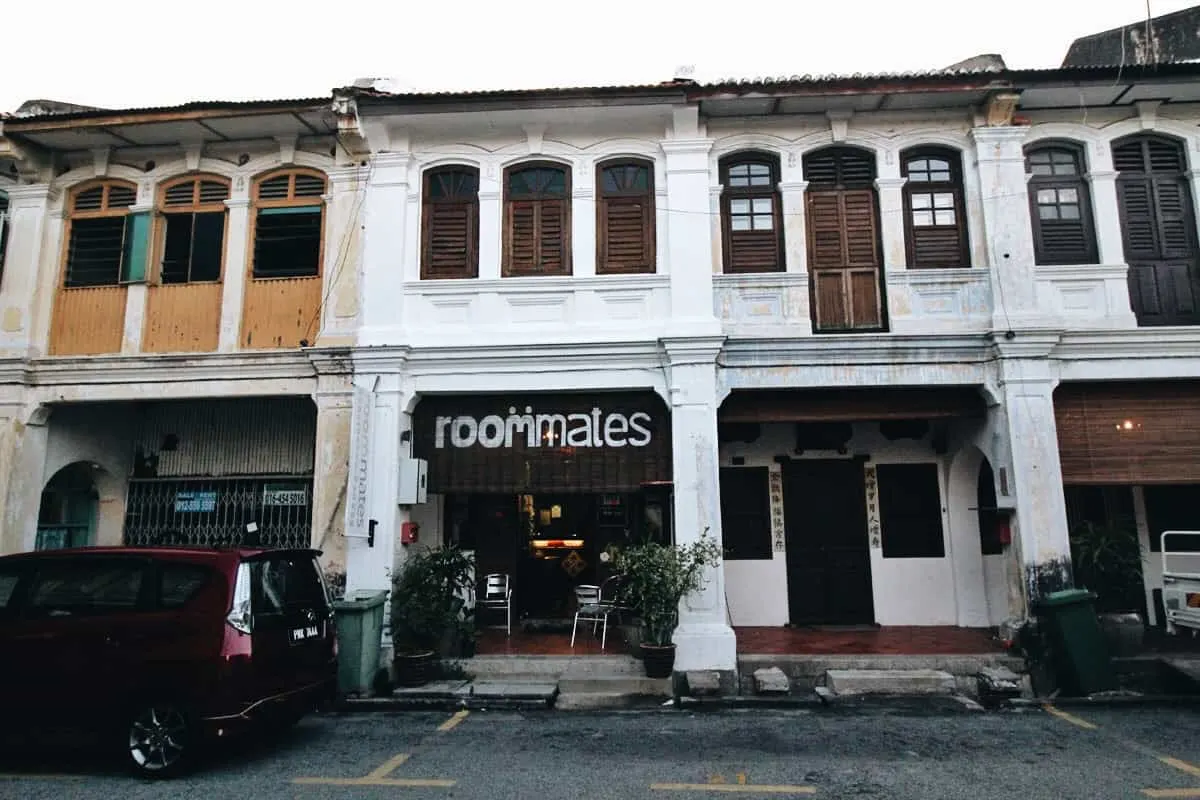 We went to Singapore after Penang and it struck me how similar the architecture looked, except in Singapore the buildings looked clean and new! As it turns out, many of the heritage buildings in Singapore have been renovated or outright demolished to make way for rapid development. Both Penang and Singapore were Straits settlements hence the similarity in architectural style.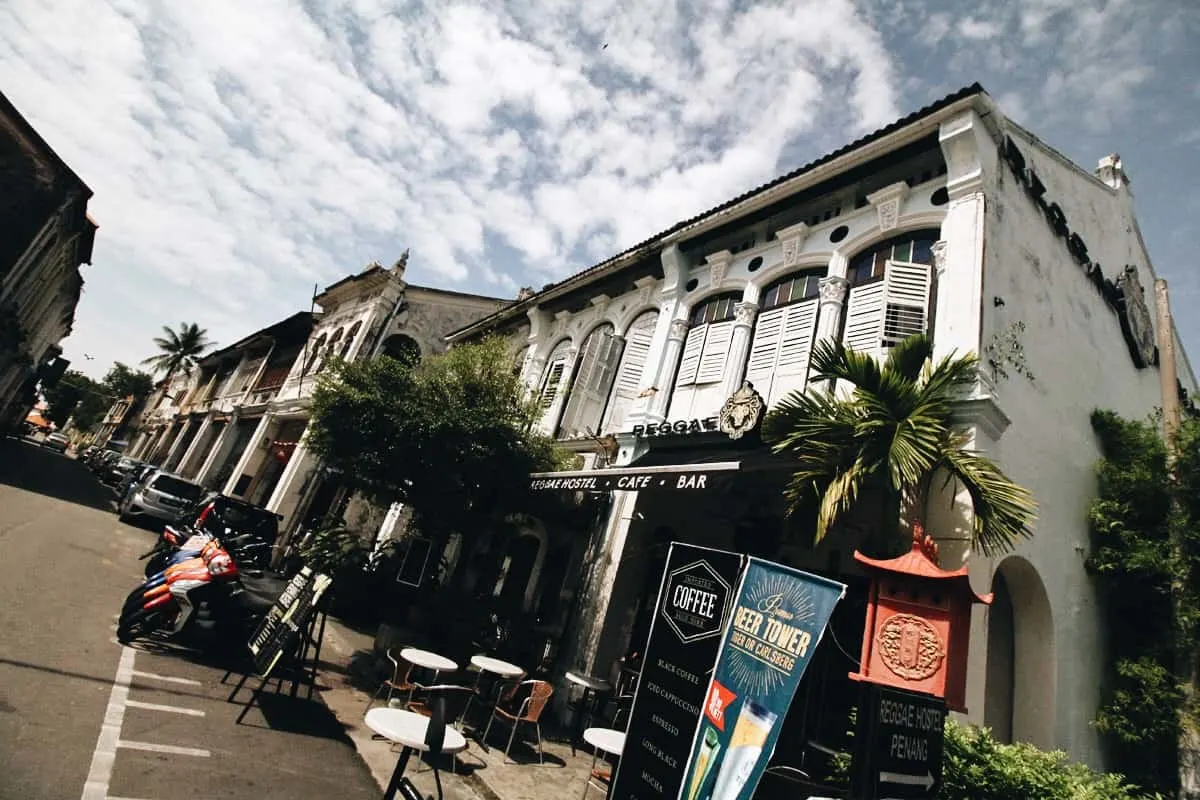 Interestingly, Penang managed to retain much of its prewar architecture because of the Rent Control Act which froze house rental prices for decades. This made redevelopment unprofitable. Only in 2000 was this act repealed, paving the way for restoration and development which in turn caused property prices to skyrocket.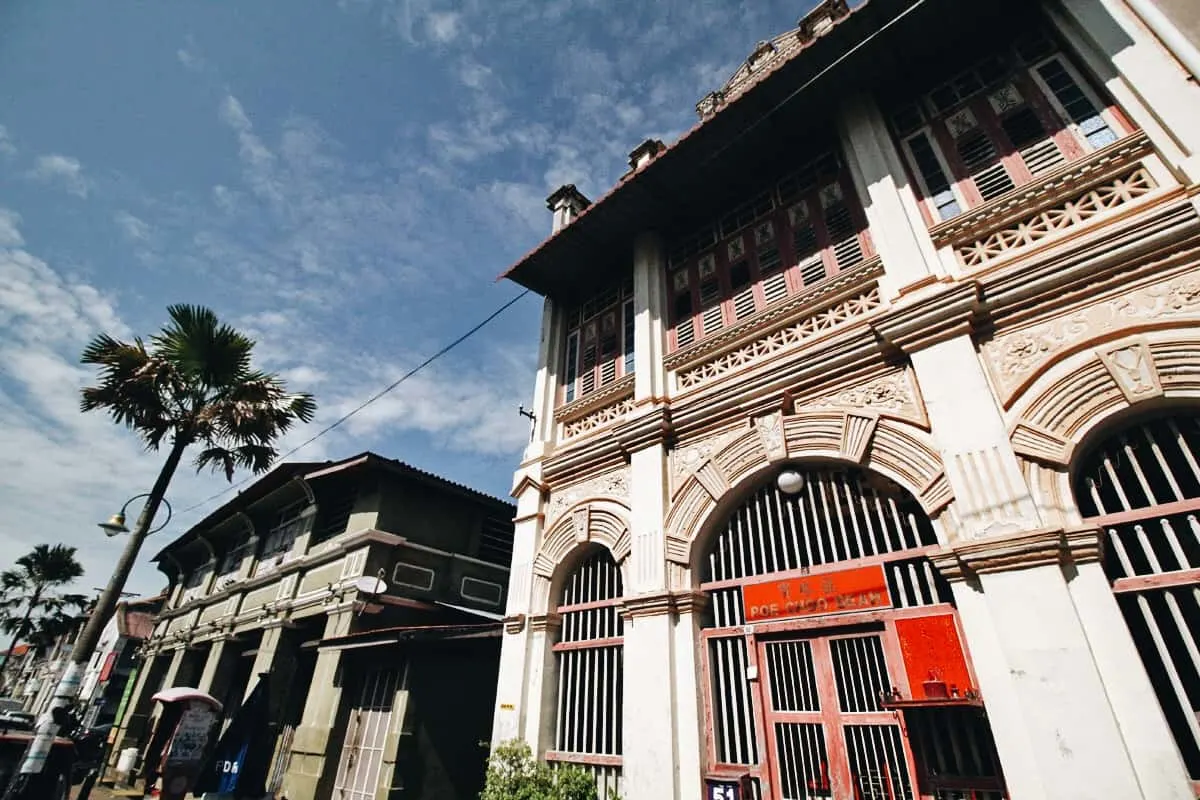 Many of George Town's buildings are in a state of disrepair hence the need for restoration. I just hope they don't overdo it and erode the city's charm.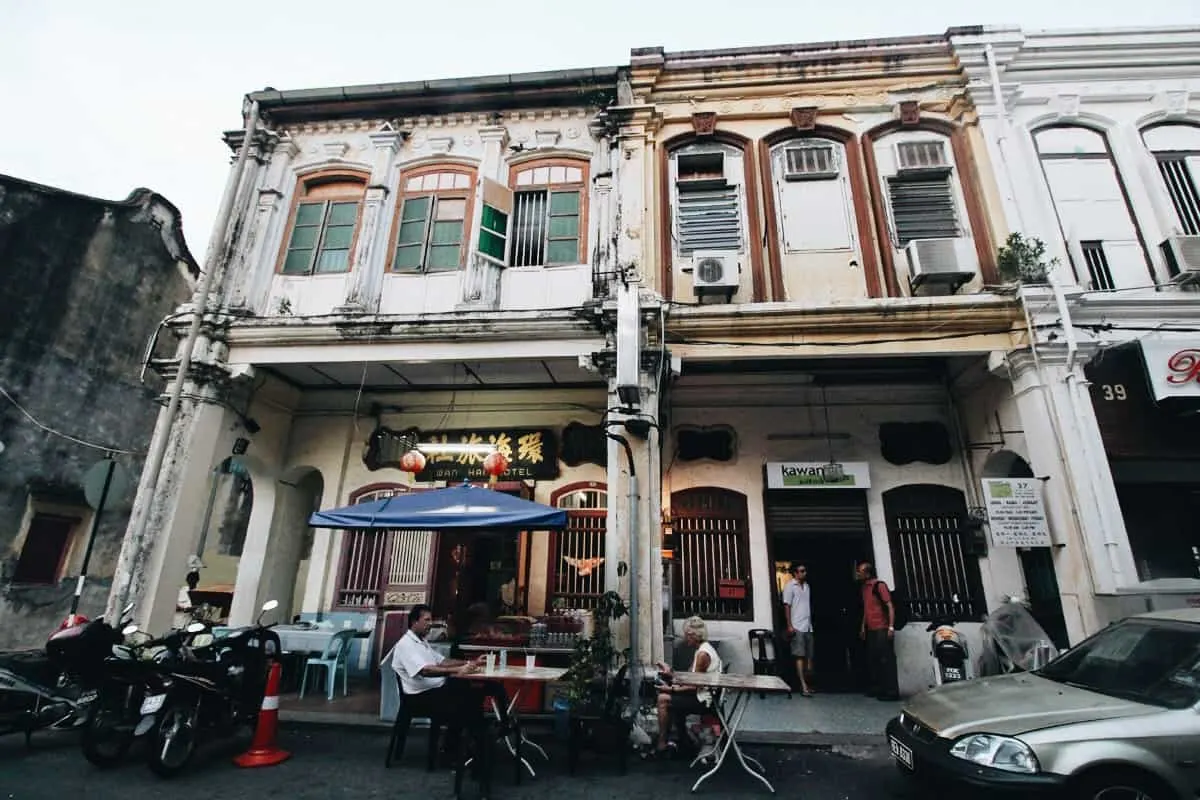 Here's a picture of Love Lane. The rich tradesmen of Muntri Street were said to keep their mistresses here, which is how it got its name. 😆 This picturesque street was home to many guesthouses and shops and was one of my favorite streets in George Town. Up ahead is Chulia Street, home to a nightly hawker food market.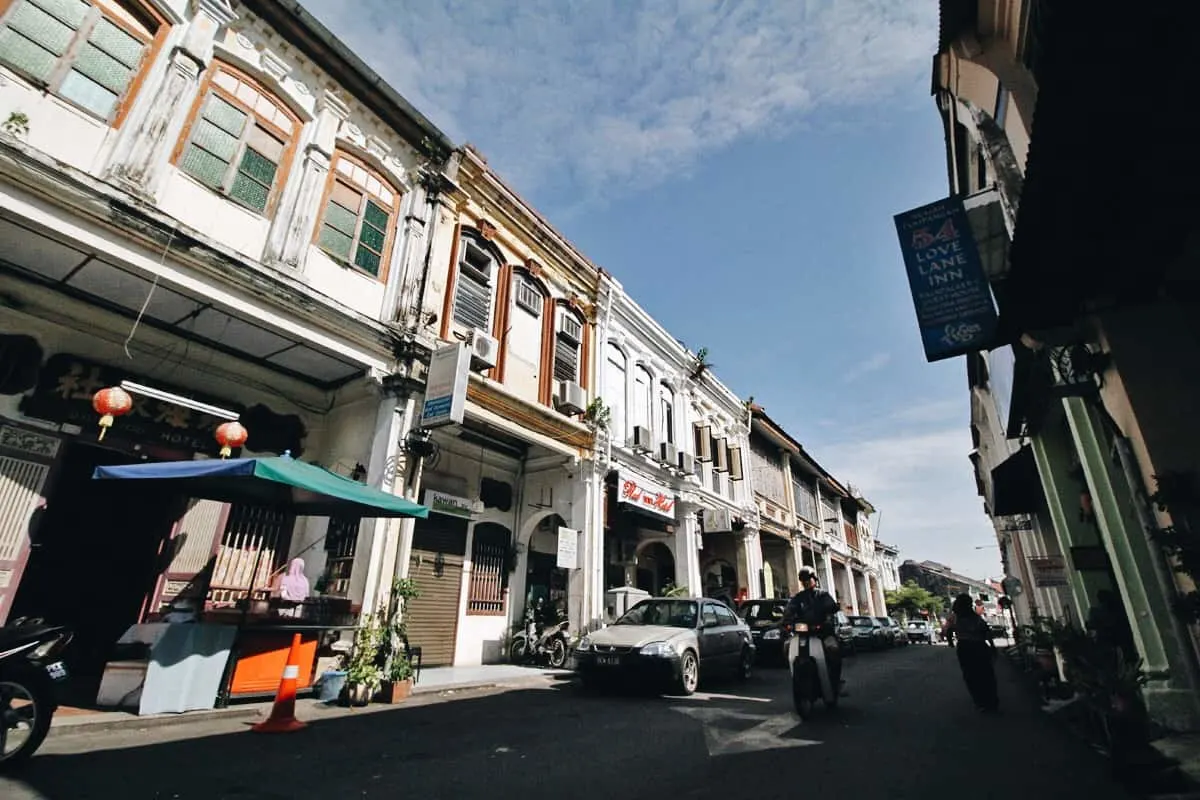 Dilapidated but riddled with character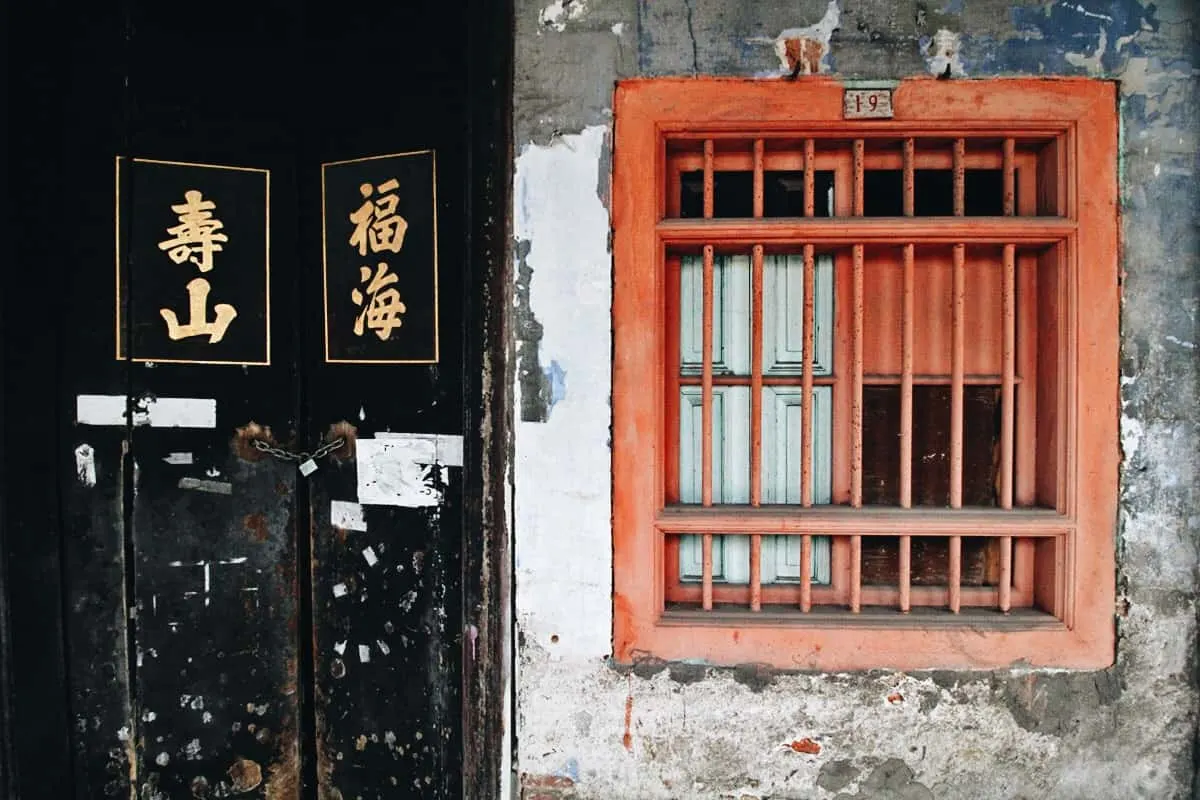 This handsome building was one of two "Reggae Mansions" we saw in George Town. The other is on Love Lane five pictures up. Not sure if Reggae Mansion is just an irie bar or if there's a hostel inside as well mon.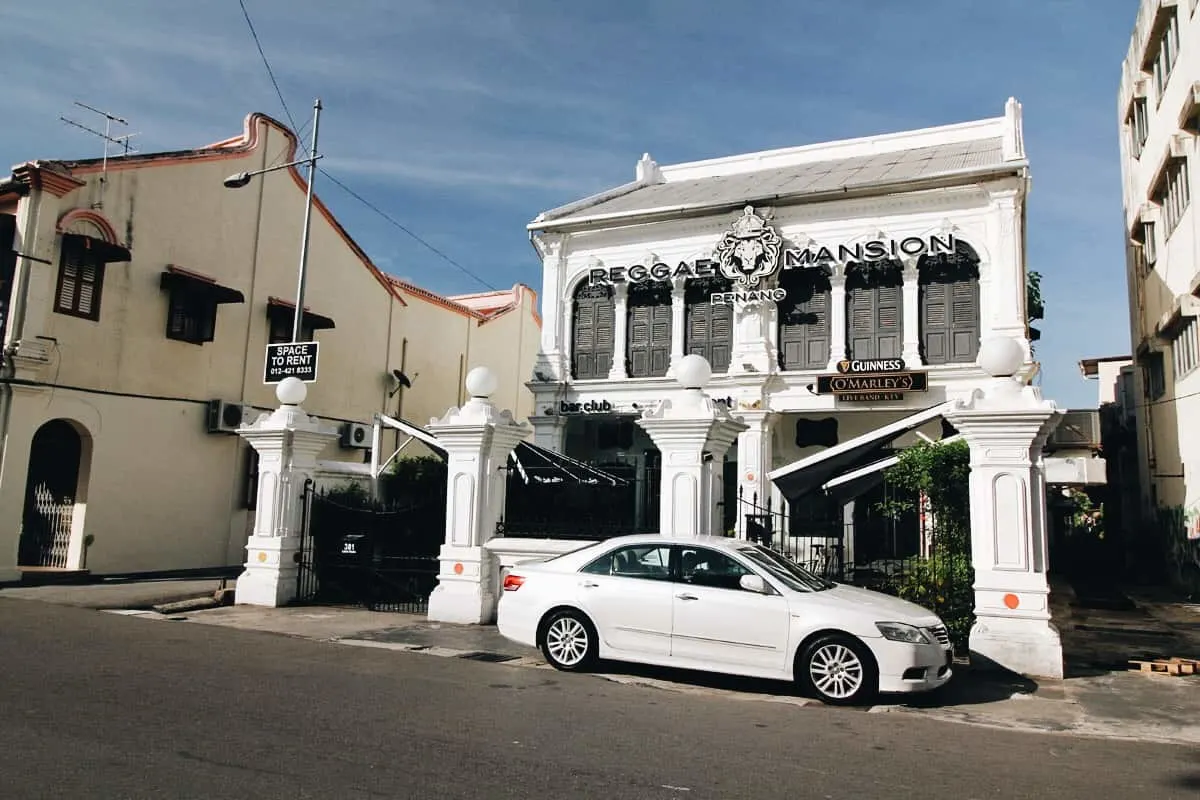 Just imagine this scene minus the cars. 😆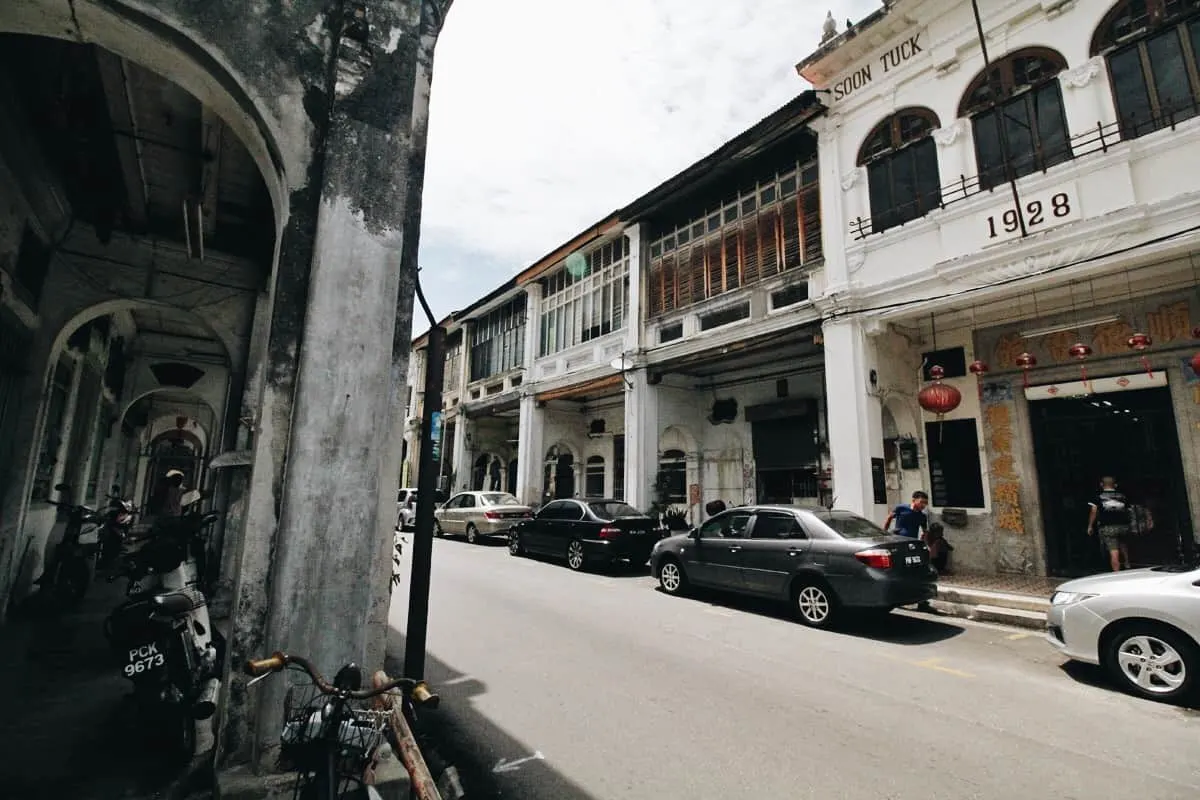 Splashes of color…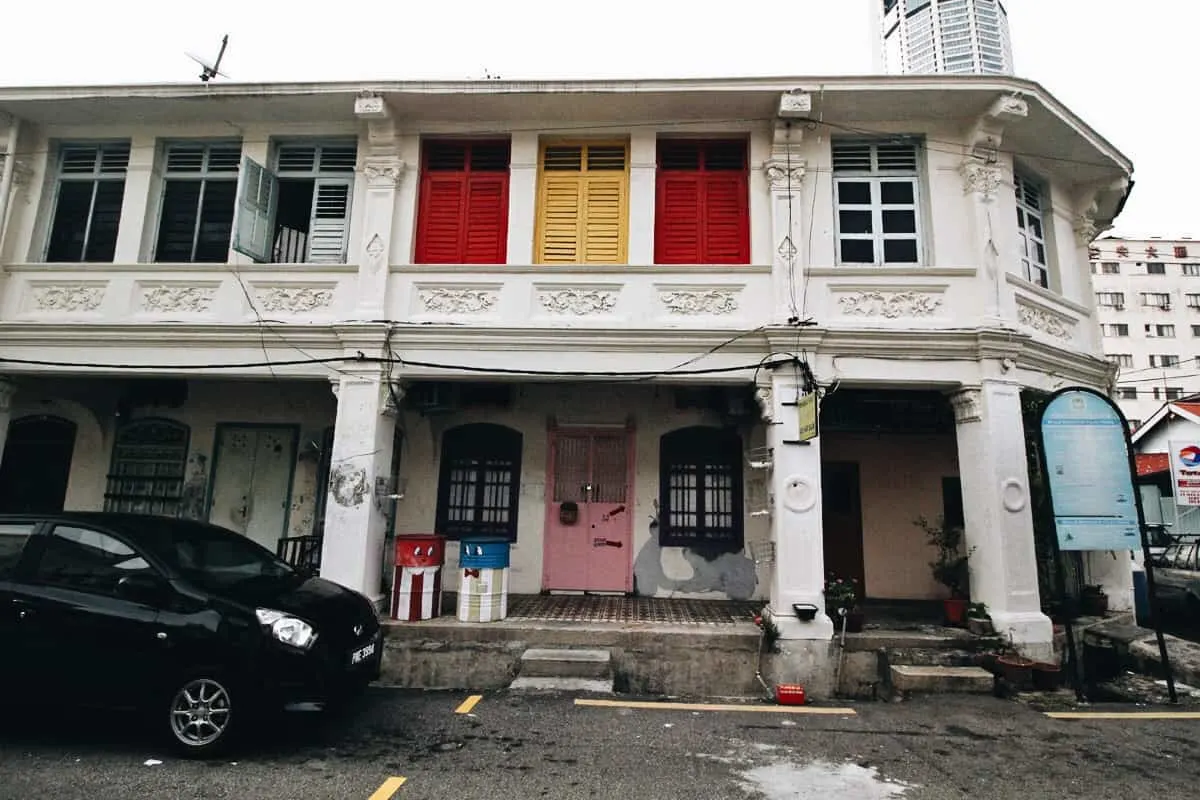 …texture…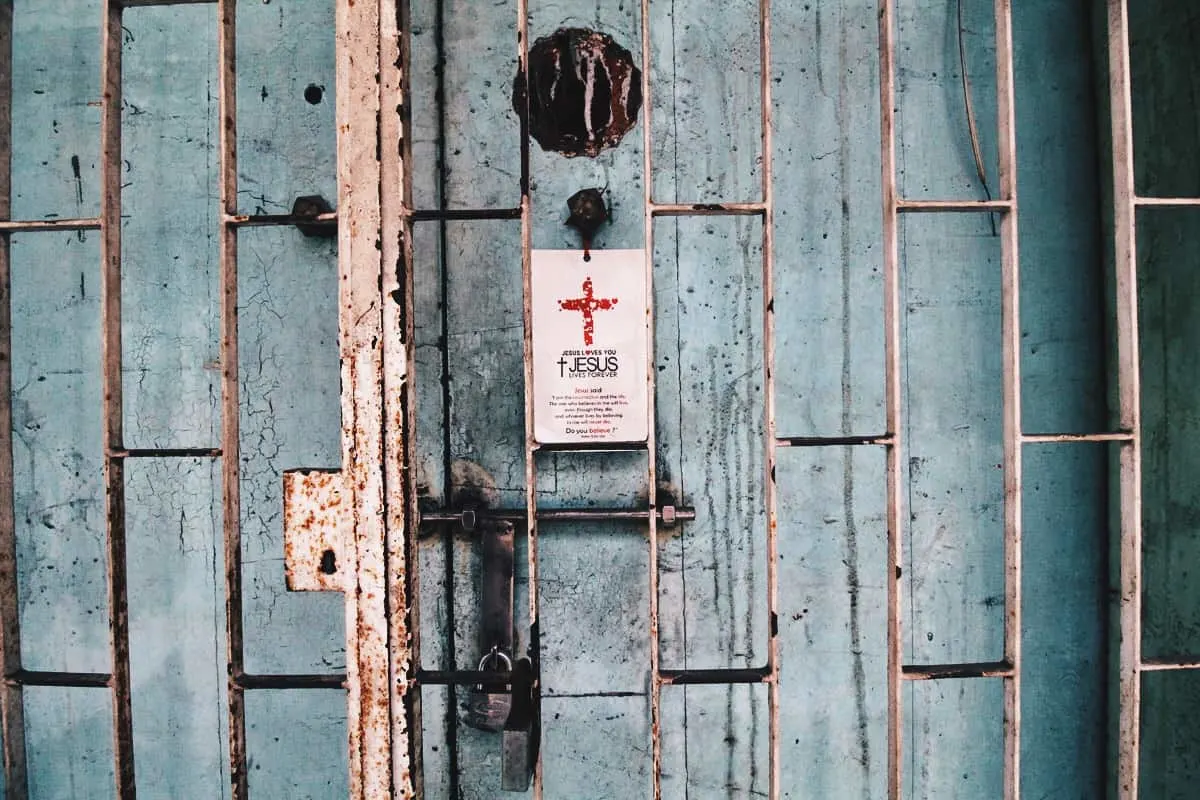 …and pattern. When you're admiring George Town's architecture, be sure to point your camera down as well. The tiles are beautiful and can be found everywhere in the city.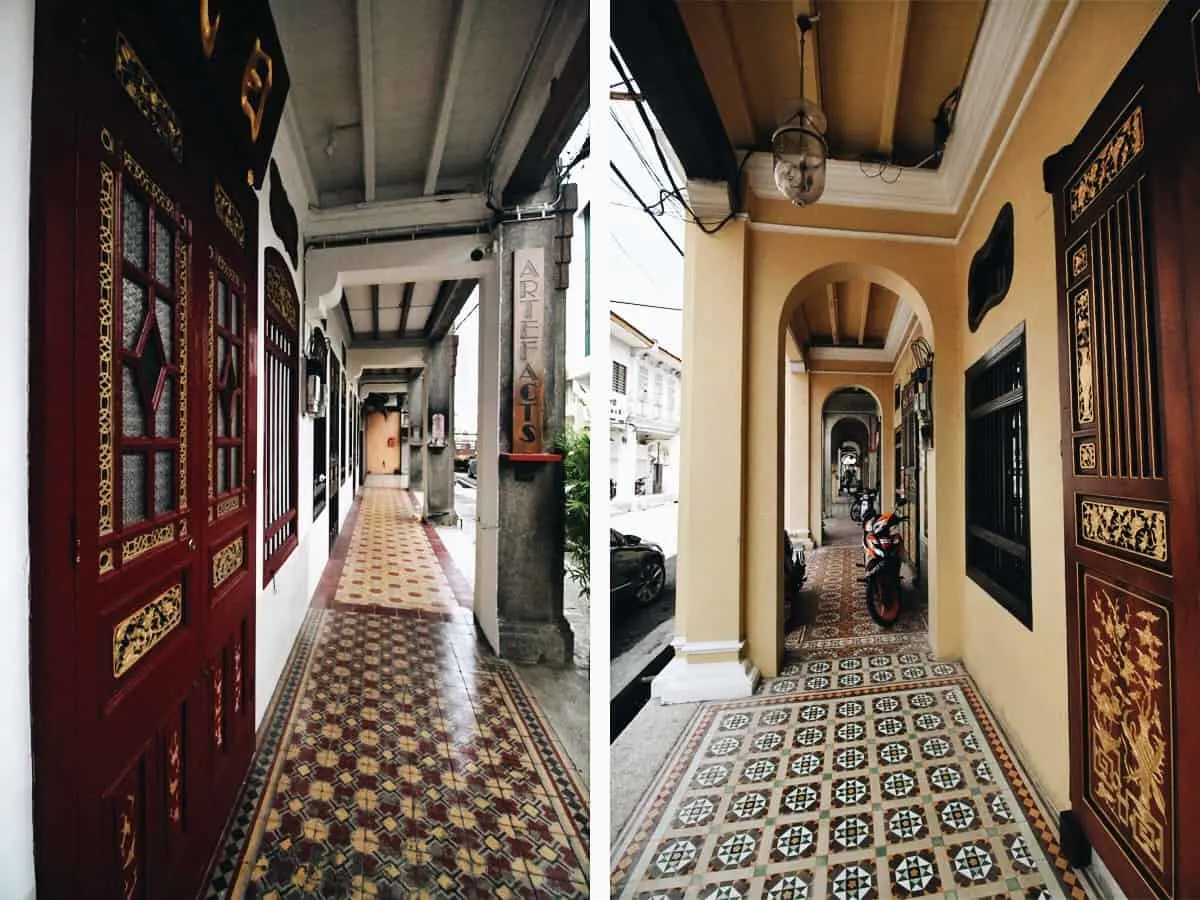 I think this is the only footsie shot I've ever taken. 😆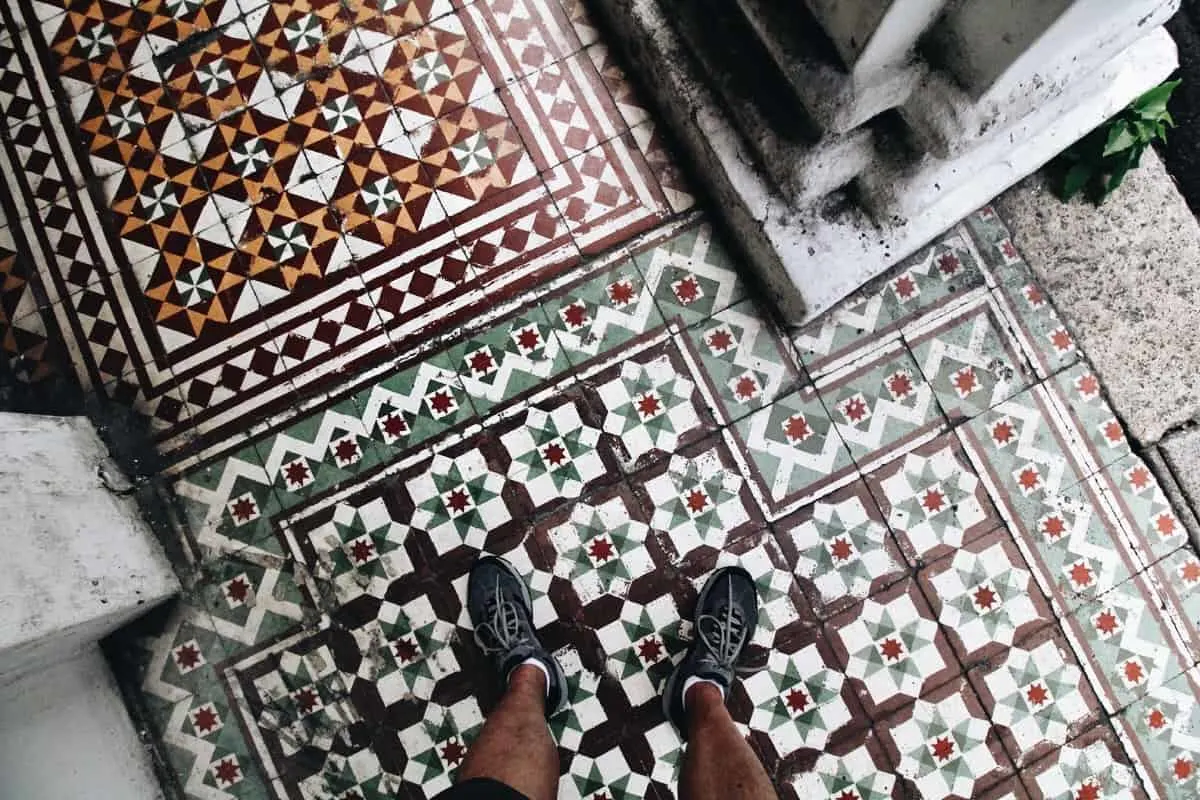 More tile combat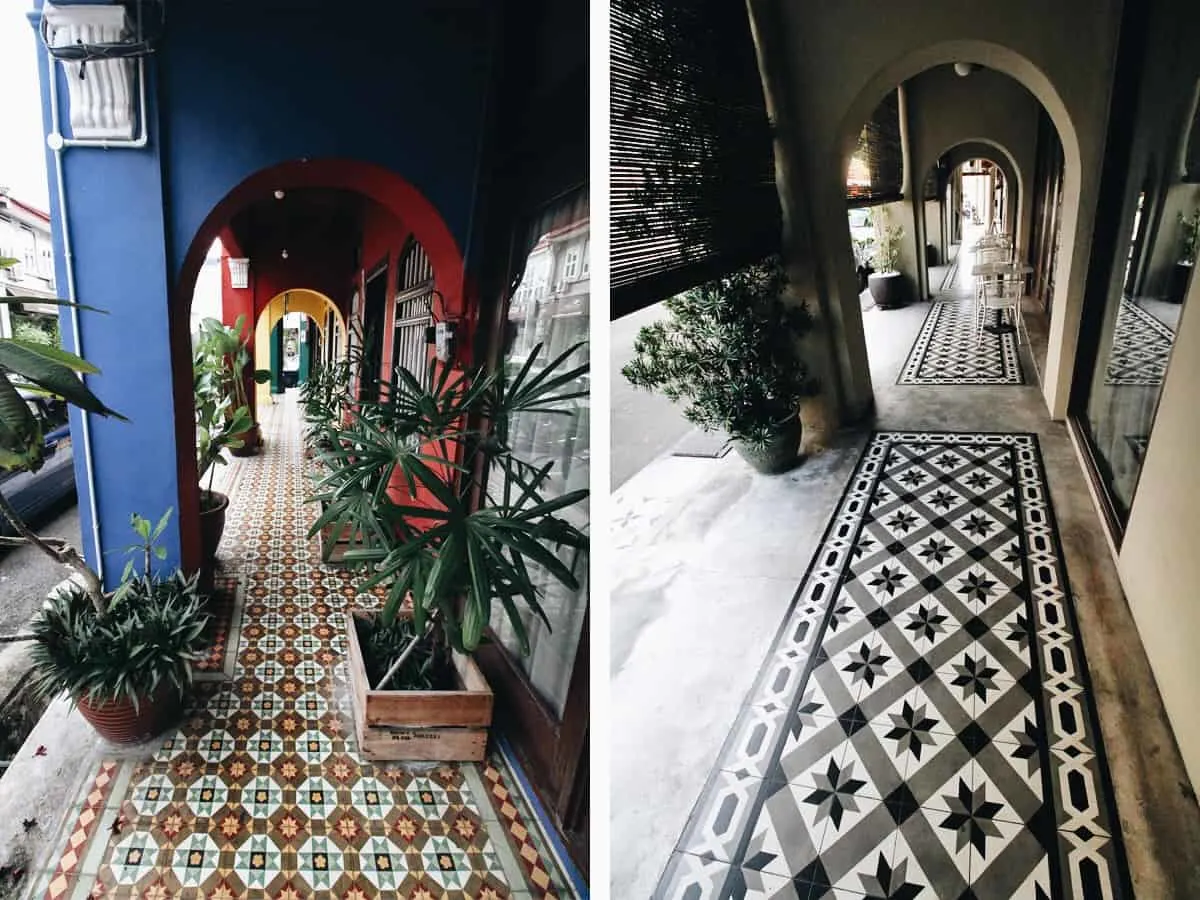 I can't remember what street this was but I loved this hostel. Isn't it pretty?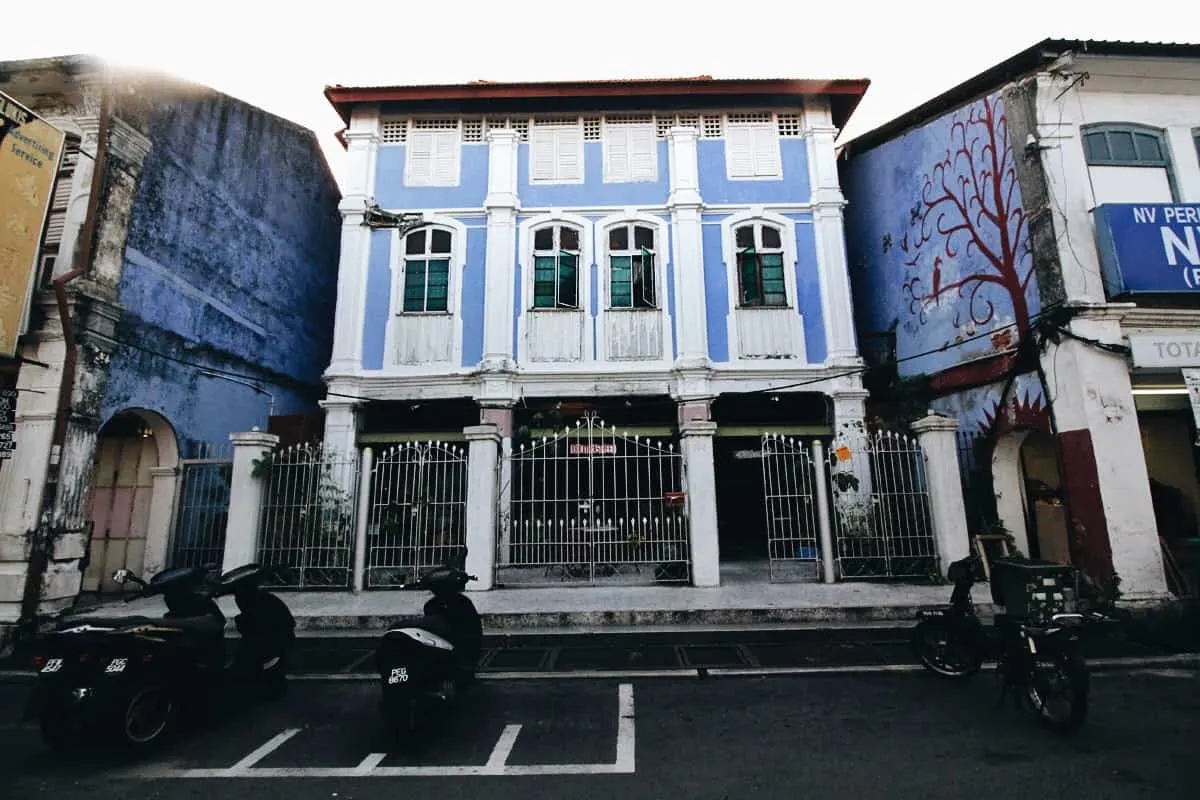 I stuck my lens through the grills and took this shot. I love that door! I really wish I had written the name of this guesthouse down. I think it was somewhere around Kimberley Street.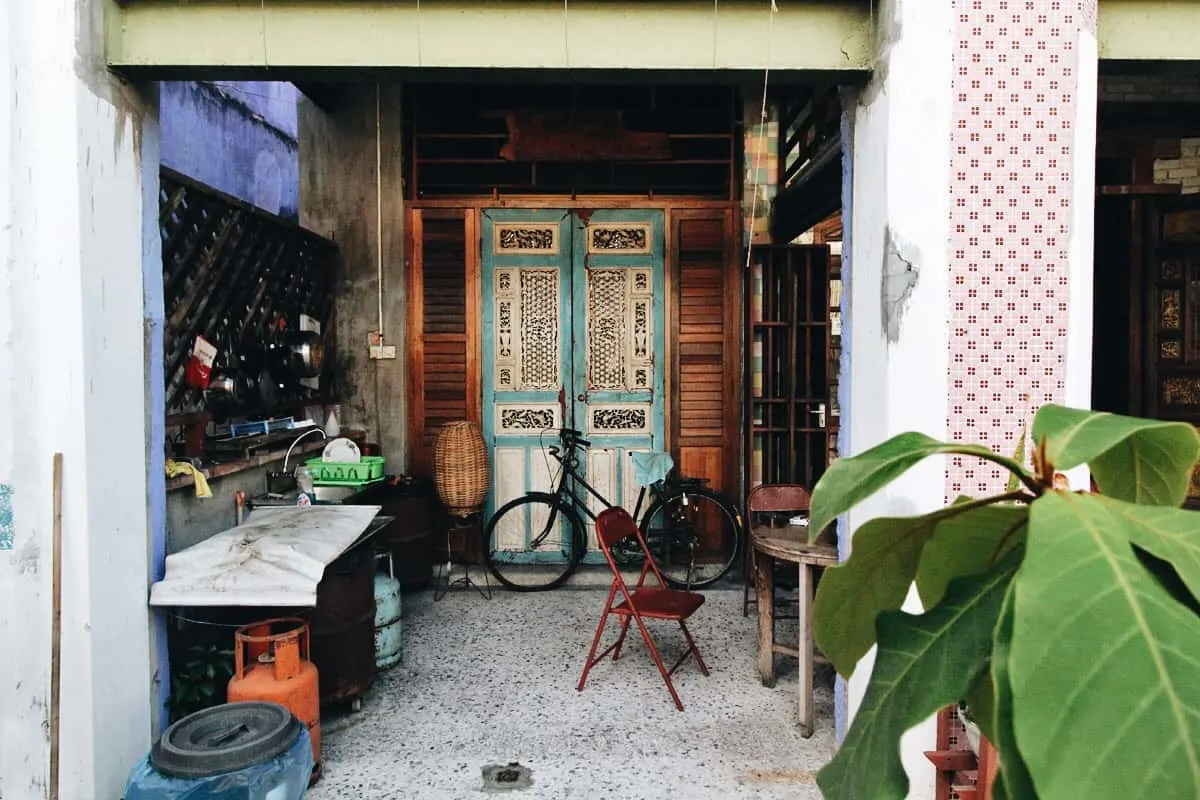 Lovely facade marred by overused fonts. #stopusingzapfinolinotype!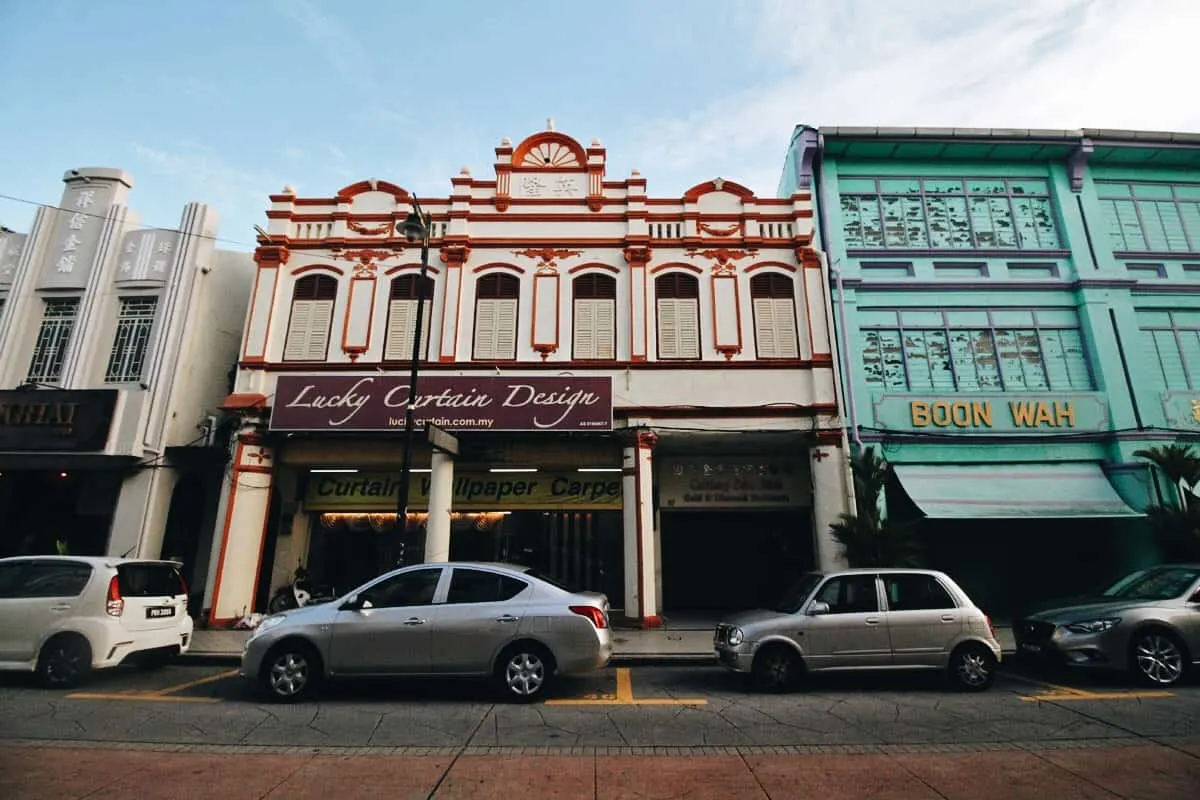 Only in George Town have I seen dilapidation look so lovely.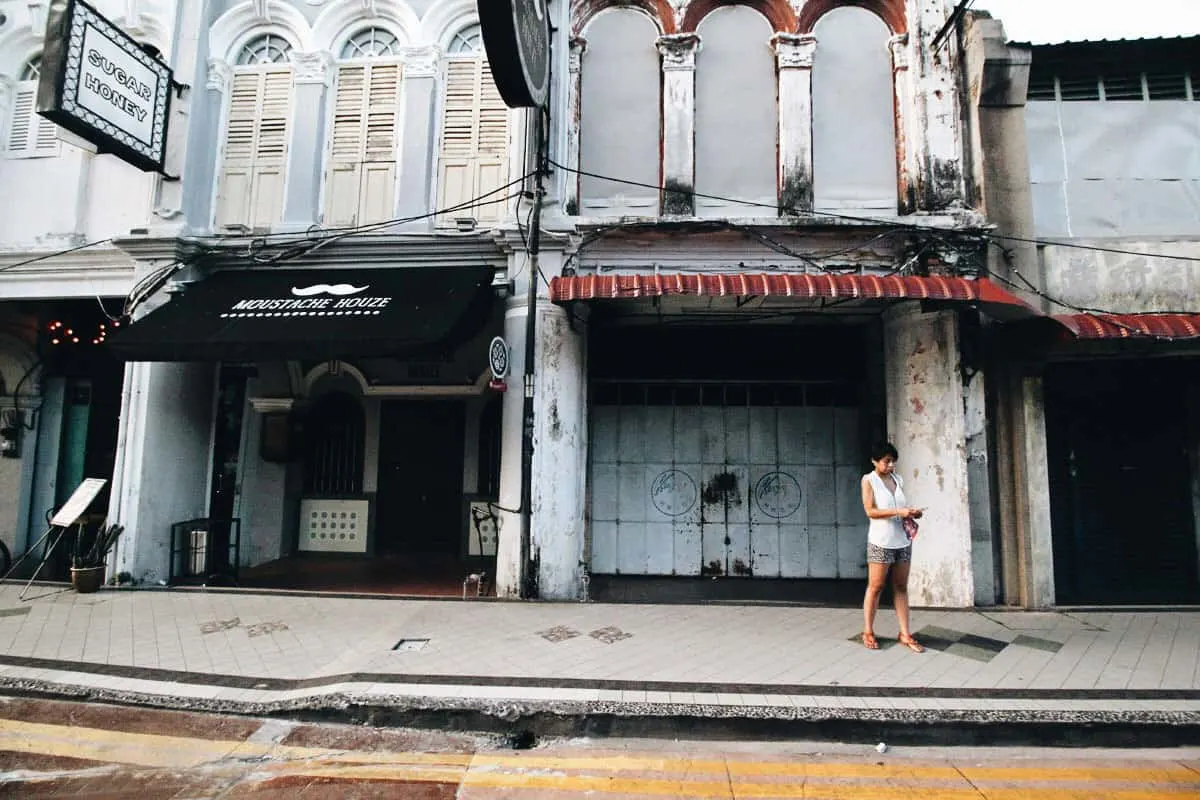 Like a scene from a Western…or in this case, Eastern?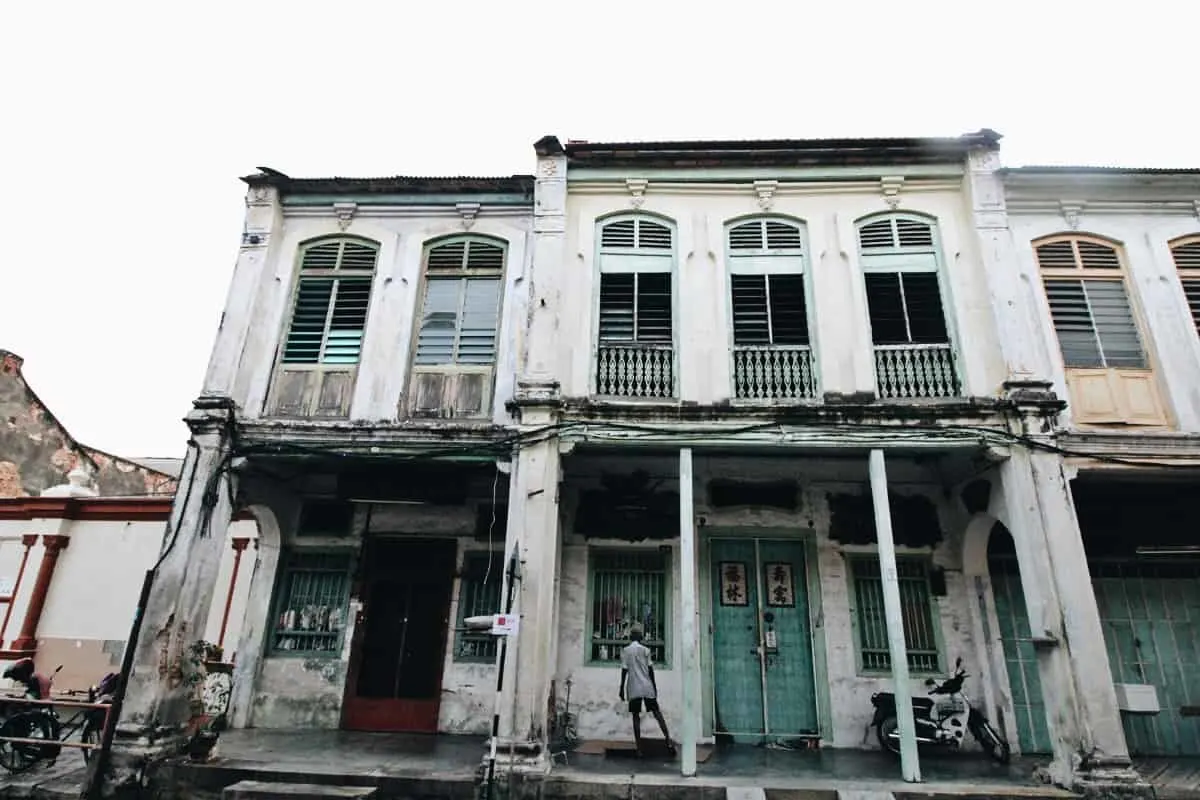 The magic a paint job can do. The houses look beautiful restored.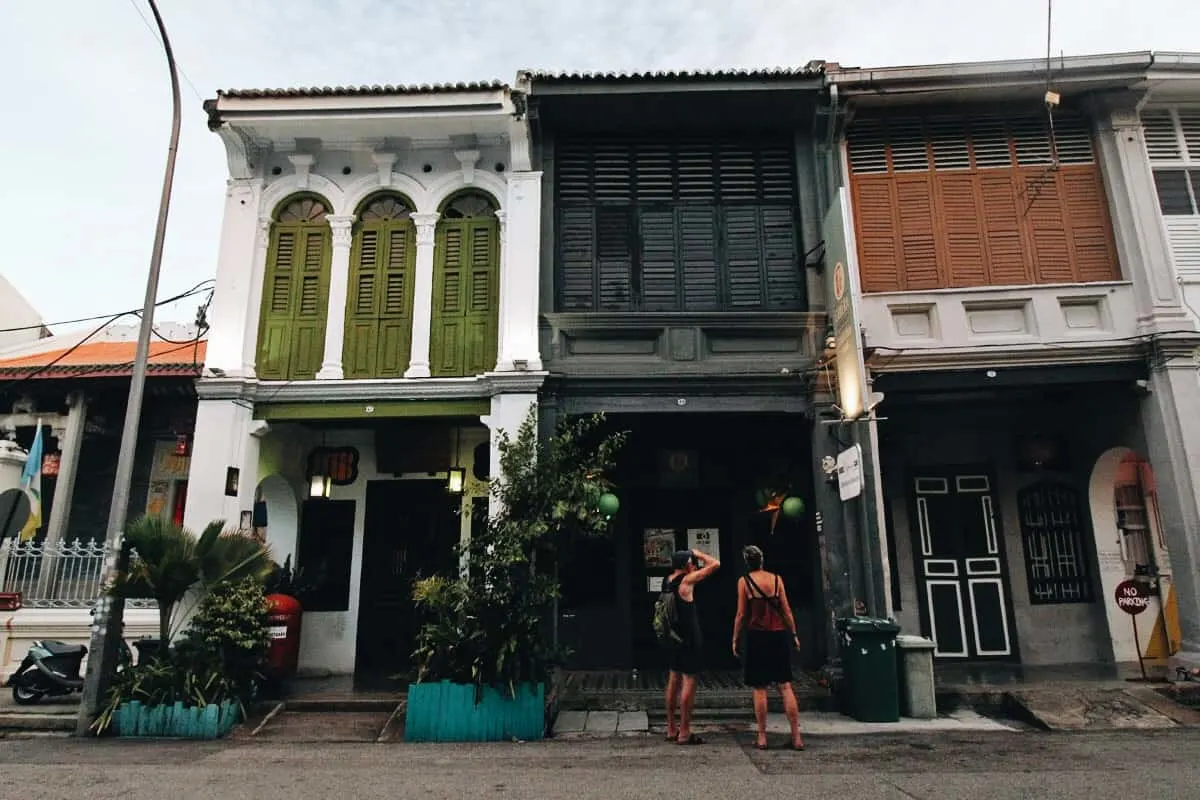 Another shot of Love Lane. This street intersected Muntri and Chulia Streets so we passed it often.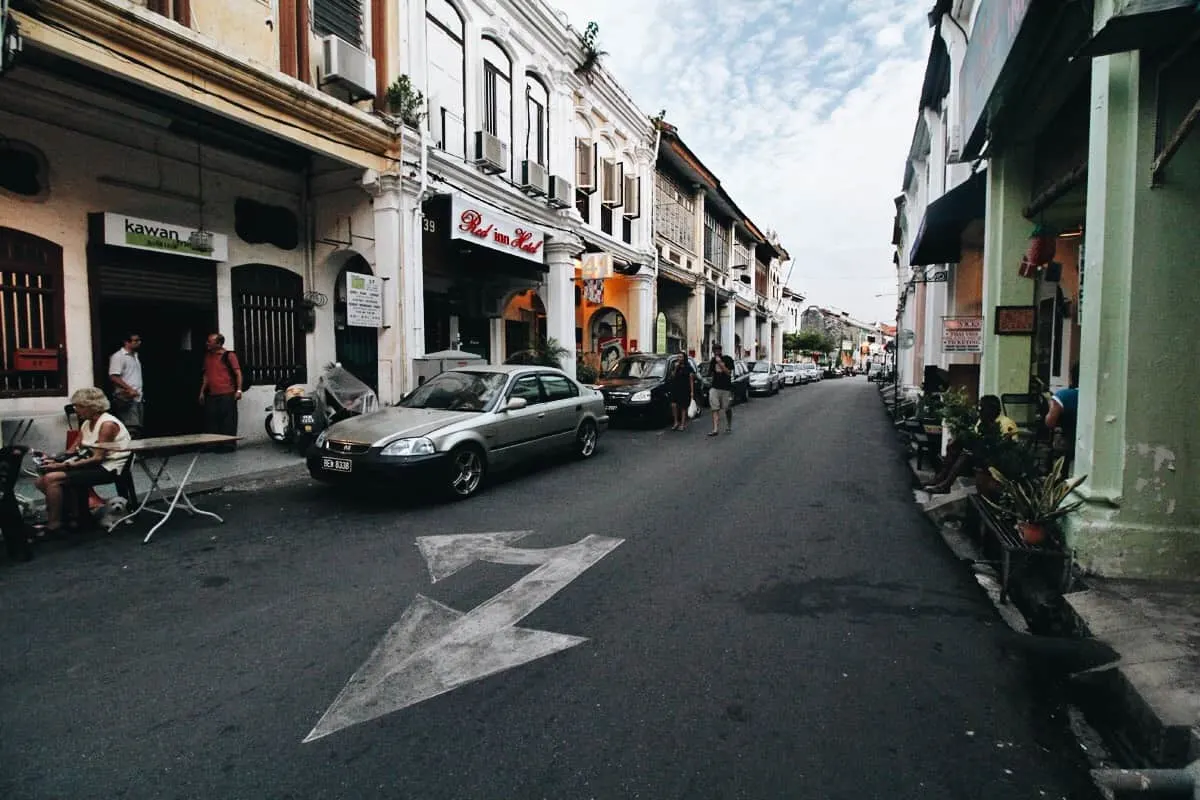 And we end right where we started, on Muntri Street. Here are the same three buildings pictured at the top of this post. This was taken in the early evening around 6PM. I love that baby blue and yellow building. And again, those windows! ♥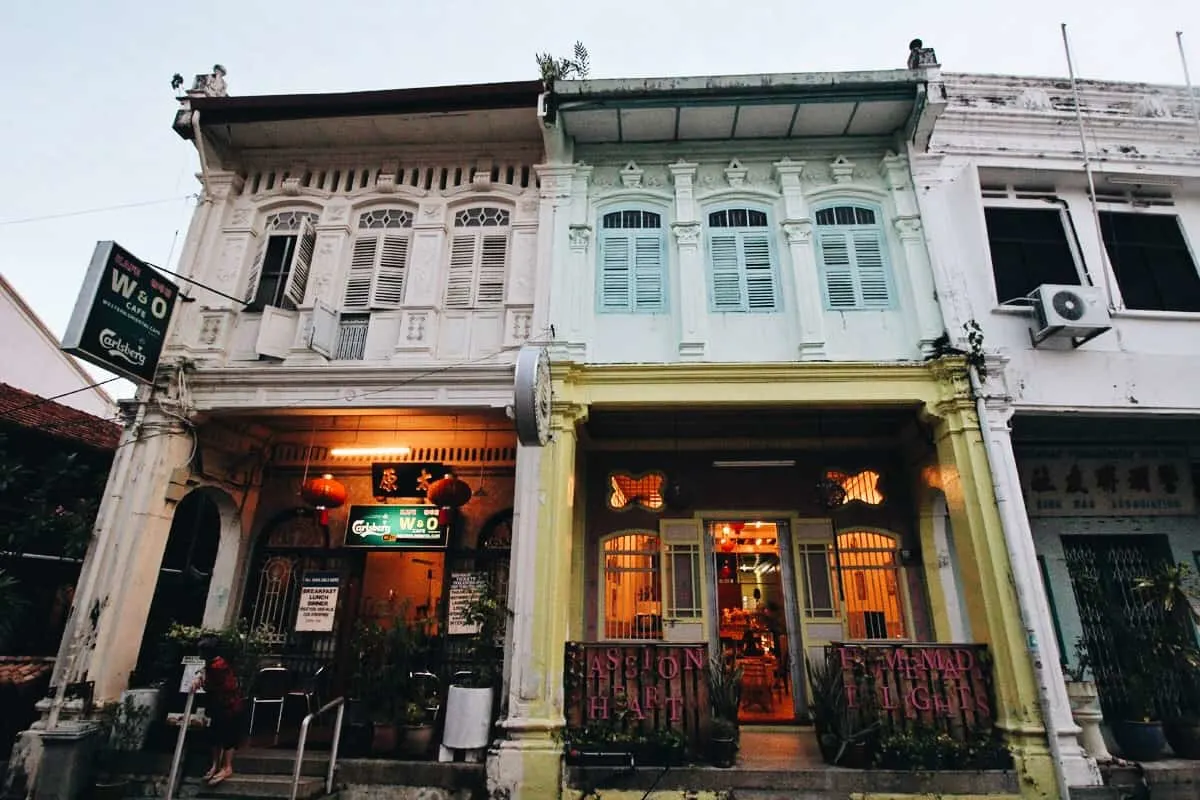 Penang can get brutally hot so the most ideal time to go heritage house hunting would be early in the morning or late in the afternoon. The temperature is mild and the light is best during those times. I went street art hunting around 2PM one day and I nearly passed out from the heat!
We didn't do it but a trishaw ride may be the most comfortable way of touring George Town, especially for those with mobility problems. Trishaws are two-person carriages powered by a driver on a bicycle. Based on what I've read, rates are government-controlled and will run you RM 50 per hour per trishaw. Apart from seeing the heritage houses and street art in comfort and style, you'll have the benefit of local drivers who know George Town better than anyone.
For more Penang travel tips, check out our First-Timer's Travel Guide to Penang, Malaysia