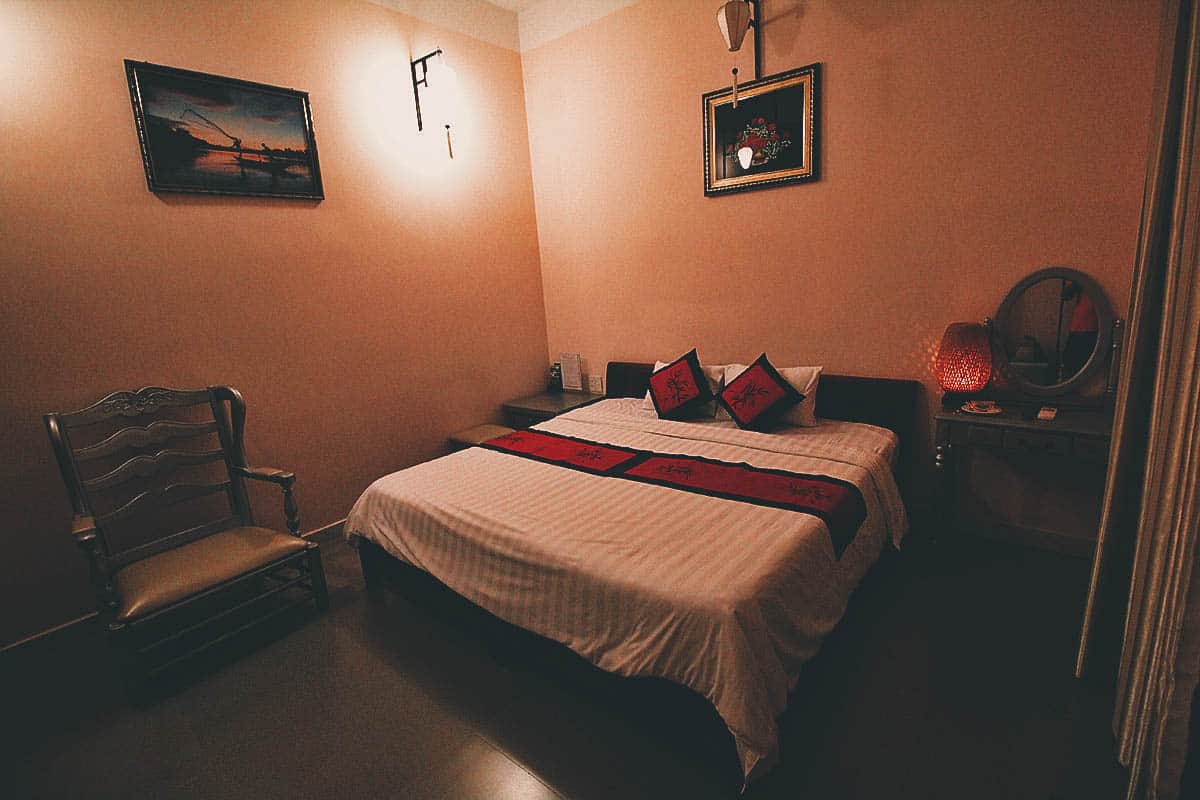 Where to Stay in Hoi An, Vietnam: Ngan Phu Villa
NOTICE: Your health and safety come first. Please adhere to the WHO recommendations and avoid any non-essential travel at this time. If travel is unavoidable for you, then please refer to these advisories on COVID-19 coverage from our friends at World Nomads and SafetyWing.
DISCLOSURE: Some of our articles contain affiliate links. The ones that do will have a disclosure statement at the bottom. You can refer to our privacy policy and terms of use for more information.
When you're in a town as laid back as Hoi An, you'll need a hotel to match. Ngan Phu Villa, with its garden setting and easygoing vibe, is that kind of place.
At the behest of many travelers, we decided to spend the longest stretch of our two-week Vietnam trip in Hoi An. As always, we needed a place that was intimate and inexpensive. We look for places to stay that are nice enough but cheap enough so we could be out and about without feeling pressured to "enjoy the room". It's for that reason why we often go with BnBs over large concrete hotels, and Ngan Phu Villa fit us nicely.
Ngan Phu Villa
Ngan Phu Villa is located in an alley just off the main road. Hoi An is about 45 minutes from Da Nang so if you're arriving at Da Nang International Airport, then it's best to arrange for airport transfers with Ngan Phu Villa. We paid VND 300,000 each way which is about USD 13 at the time of this writing.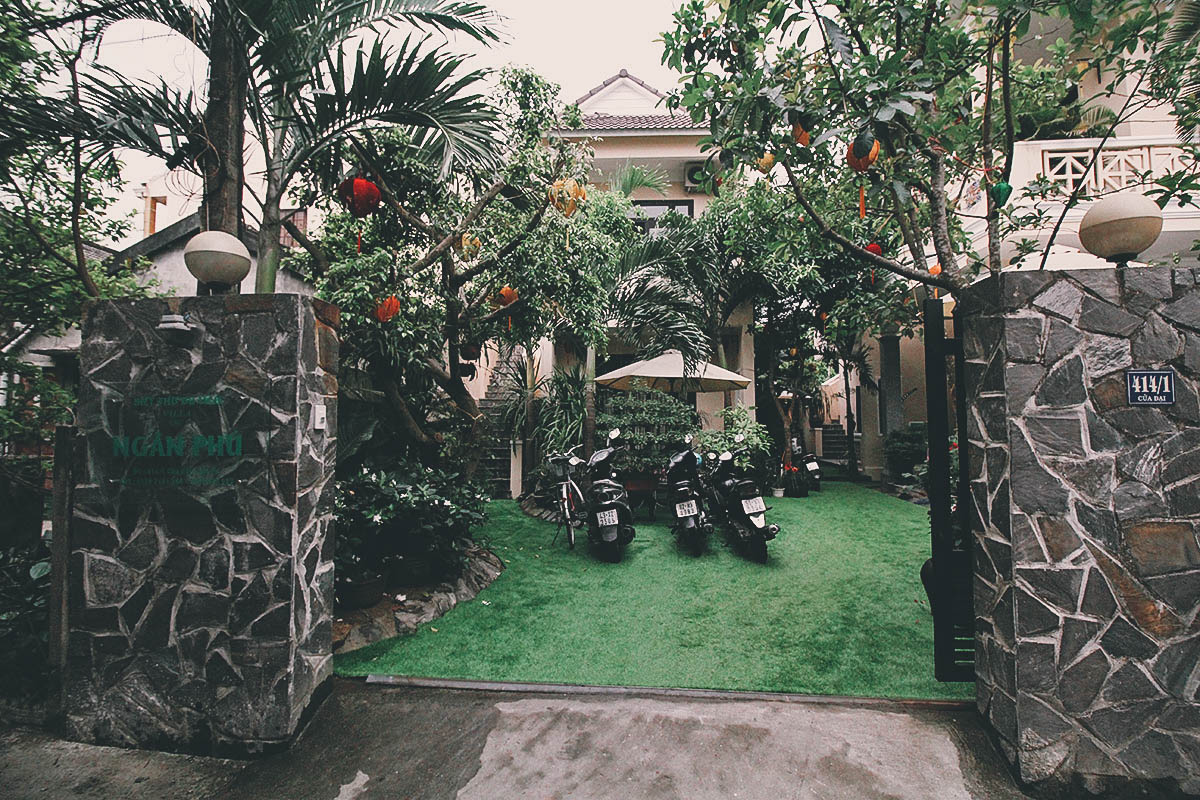 Common Areas
Pleasant courtyard with lots of plants and trees. If I remember correctly, they lock the gate at 10PM and open it up at 6AM. They give you a key so you can let yourself in and out anytime.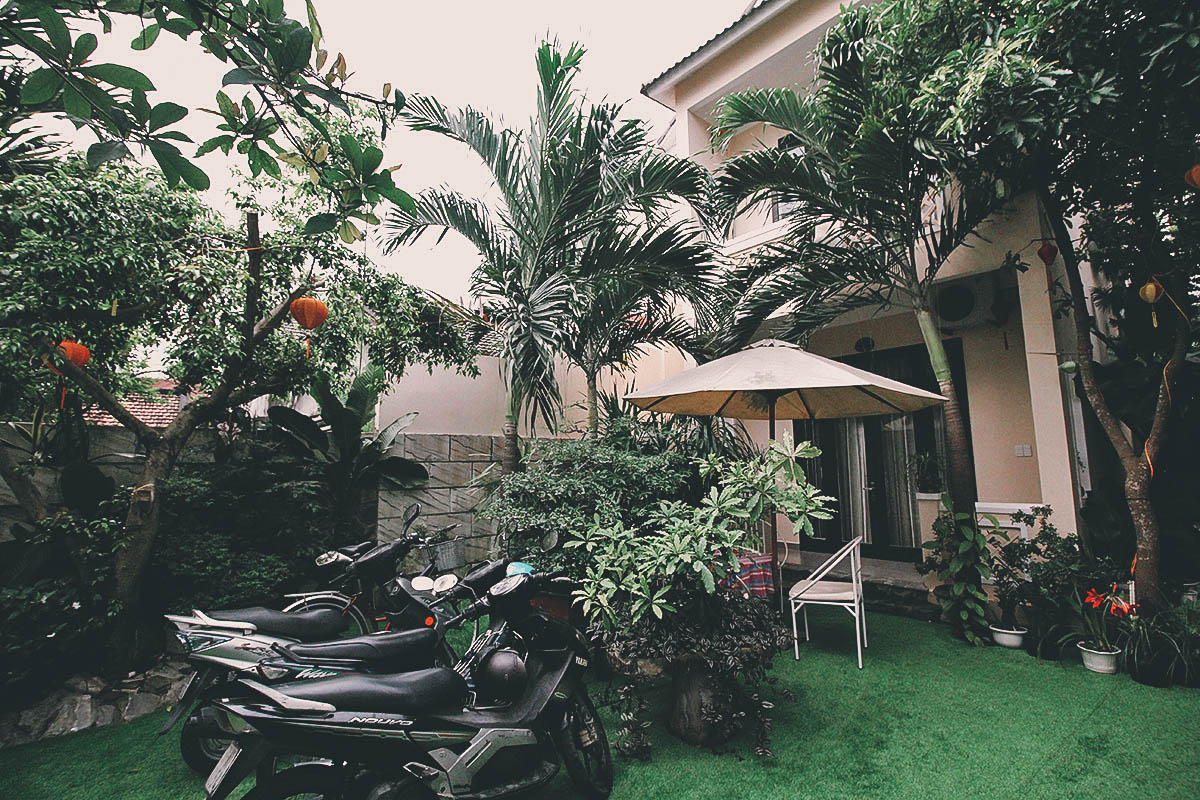 We lucked out and got the most conveniently located villa. It's downstairs in the courtyard with a table out front. I'm not sure how many rooms they have here in all, but they have a handful of these villas on the first floor and a few rooms upstairs.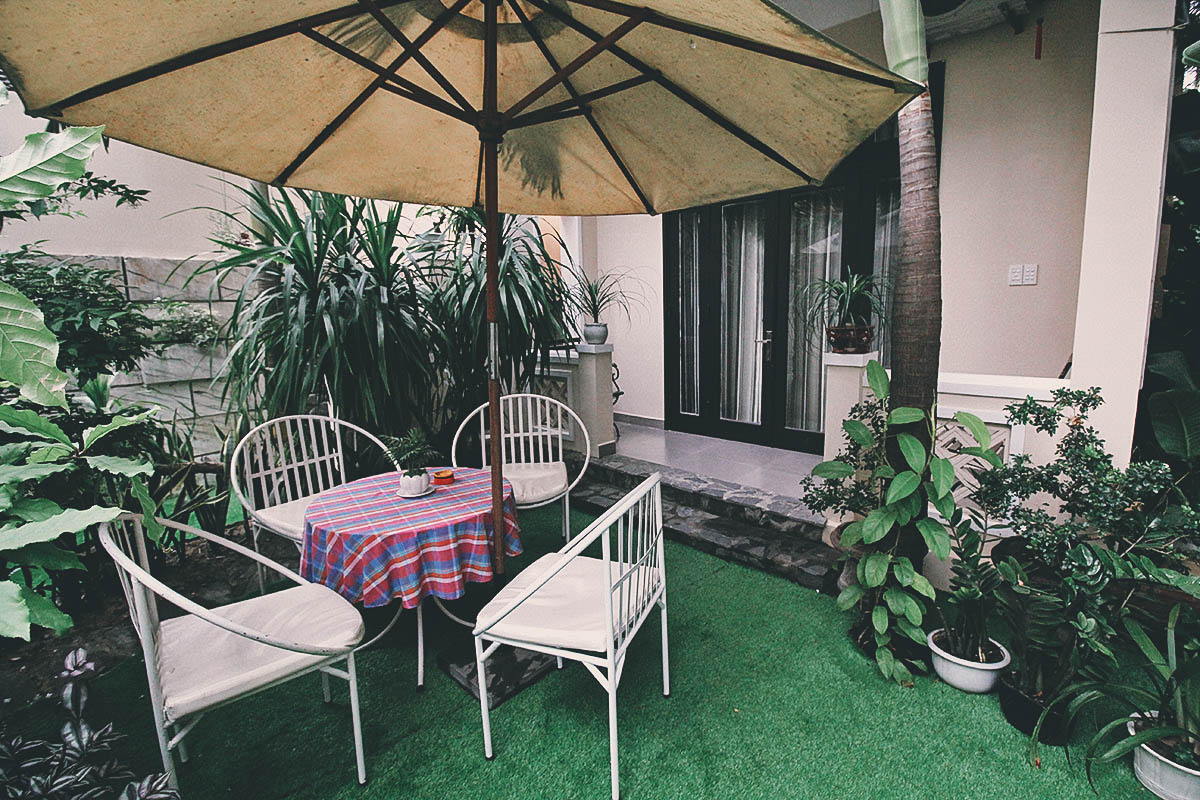 Swimming pool and bikes that guests could freely use. The free bikes were super convenient as Ngan Phu Villa is about 15 minutes on foot from Hoi An Ancient Town.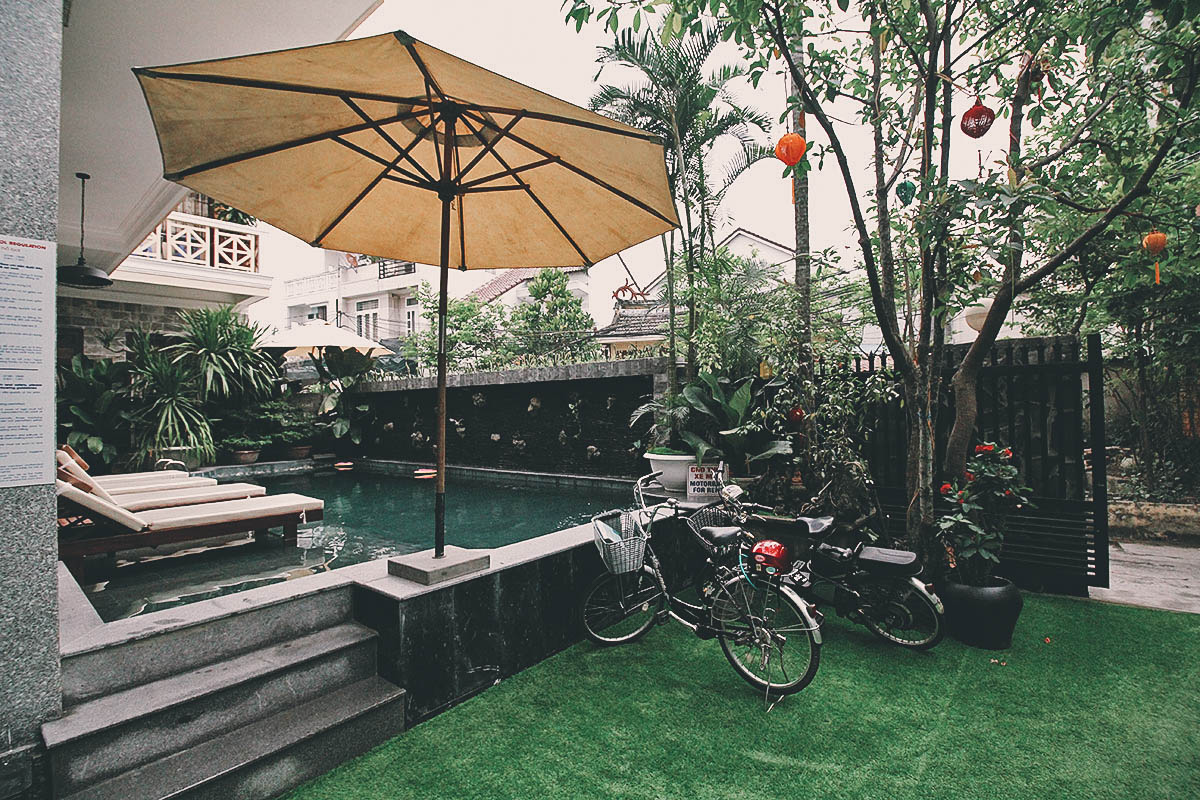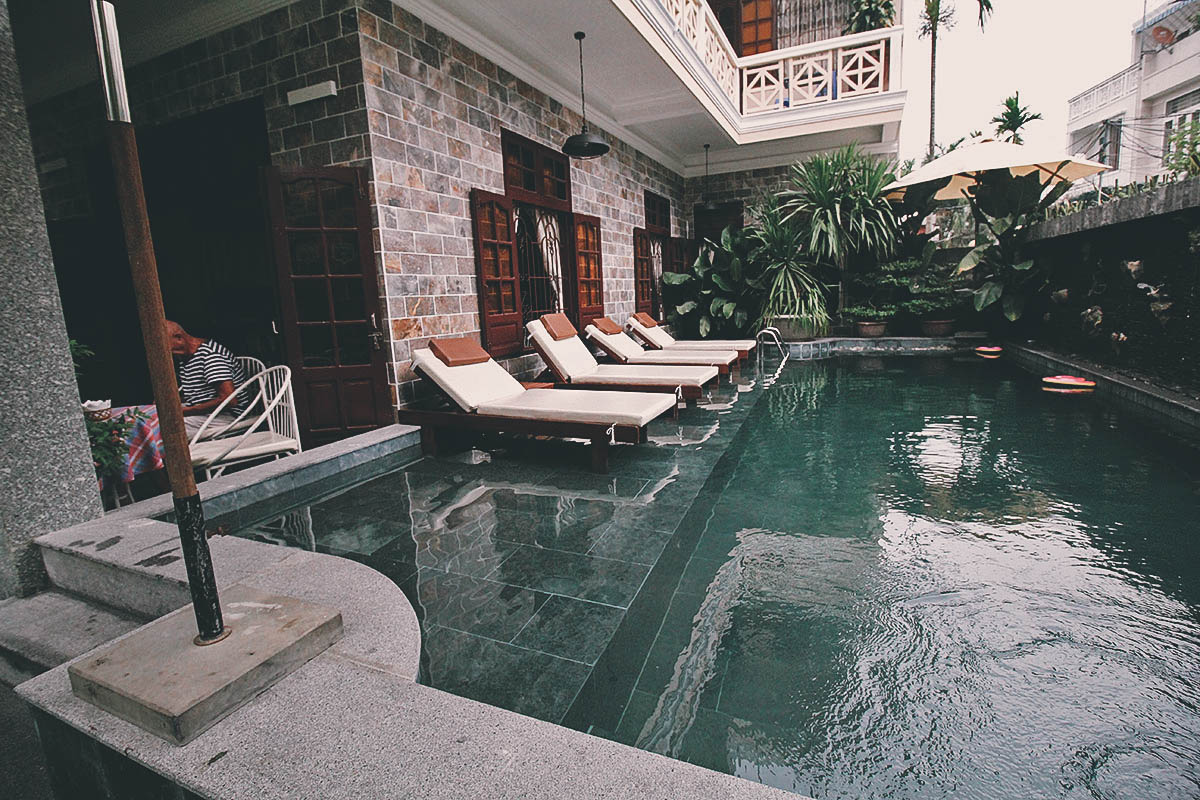 Stairs to the rooms on the second floor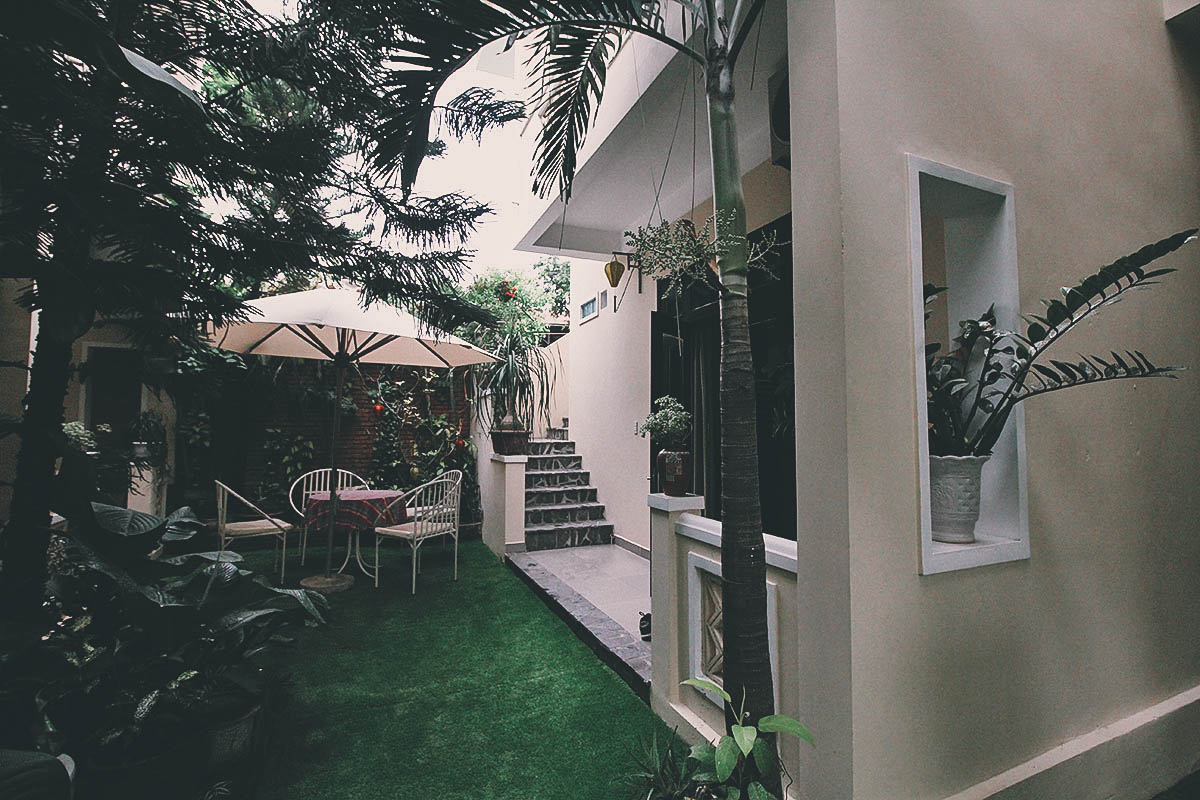 Reception and breakfast area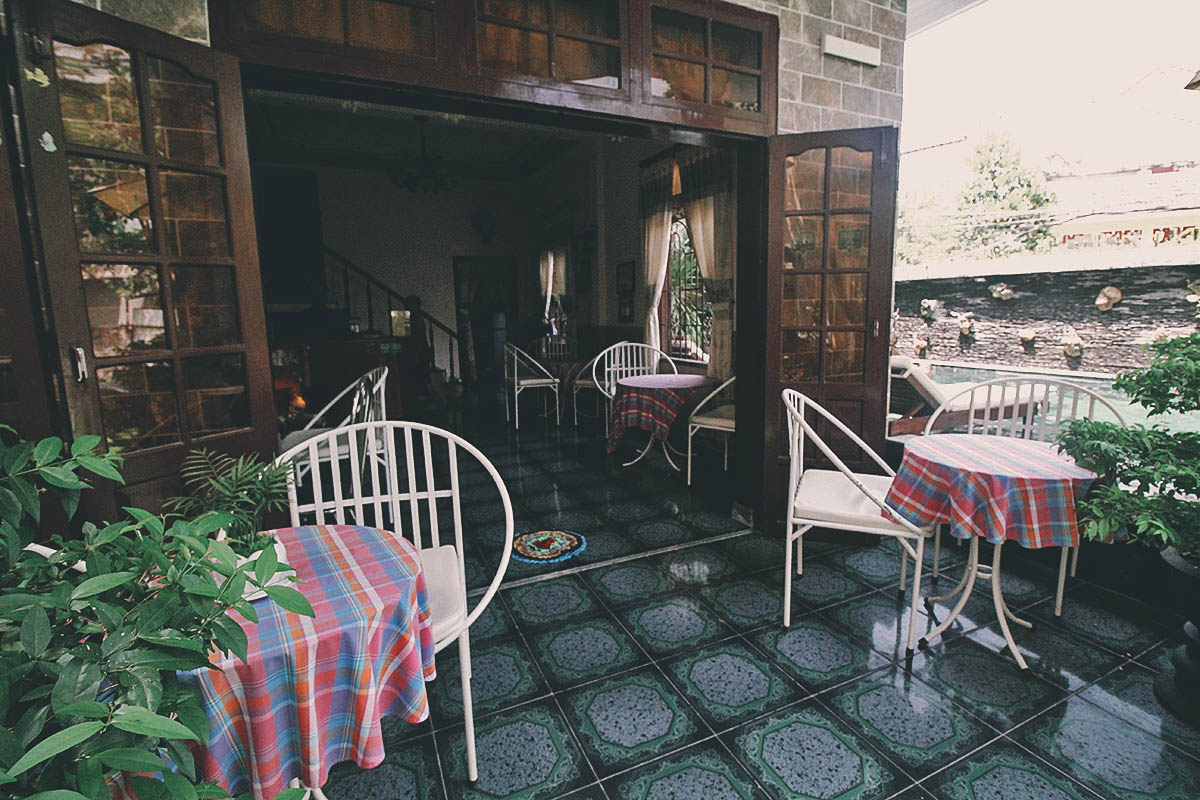 Computers for guest use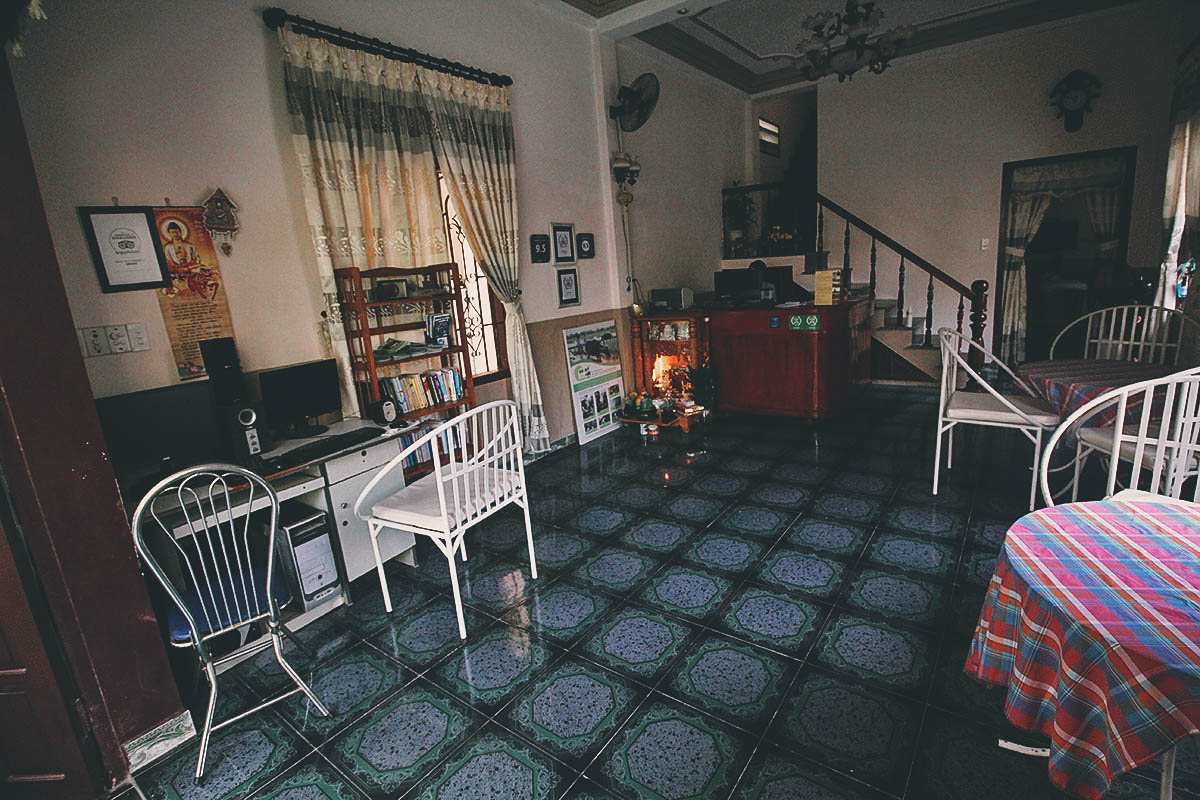 The Room
Like everywhere we stayed in Vietnam, our room was pretty big. Can you believe this cost just USD 20 a night with breakfast for two already included? Awesome!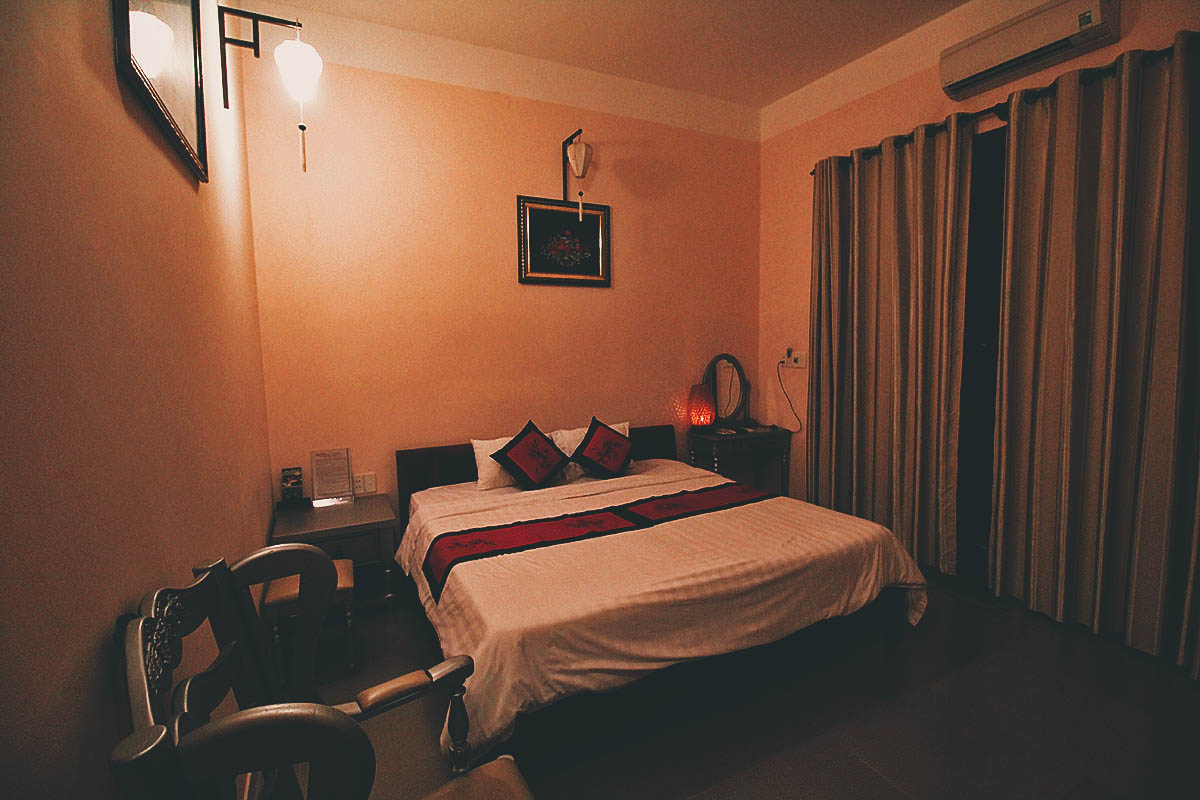 We had a small refrigerator too.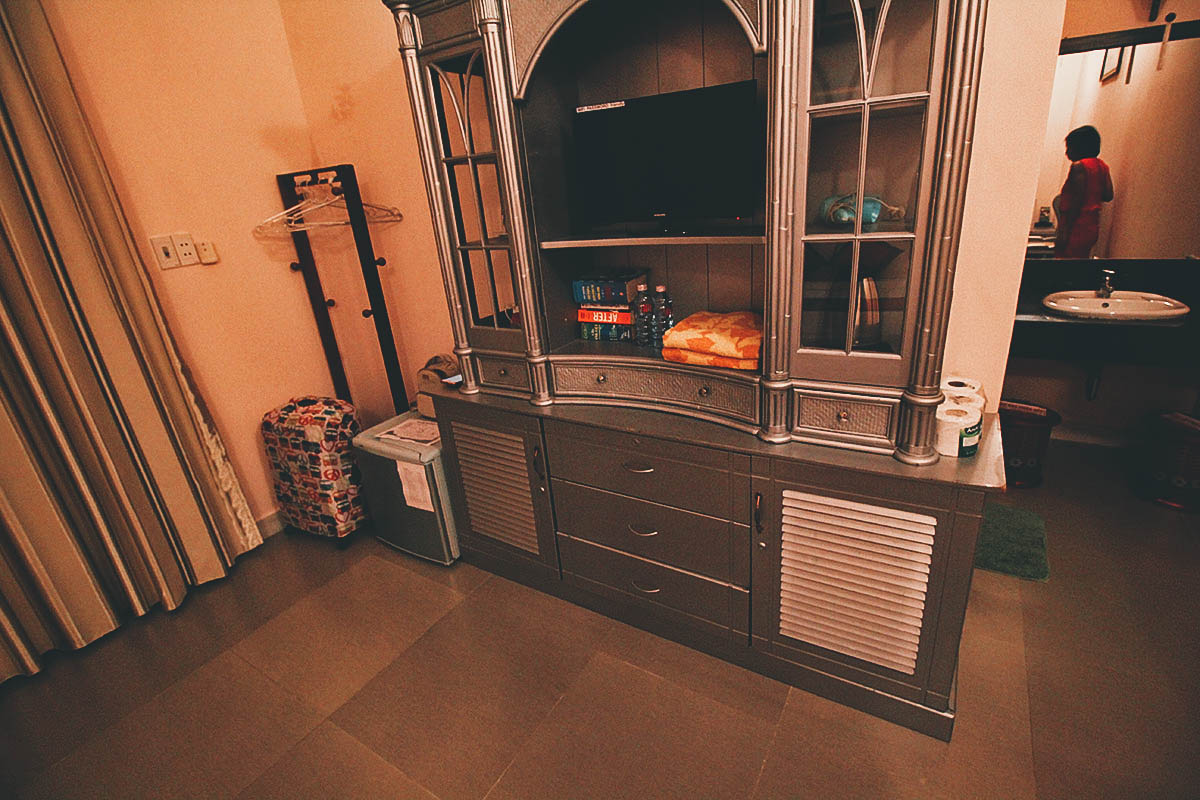 The not so iron throne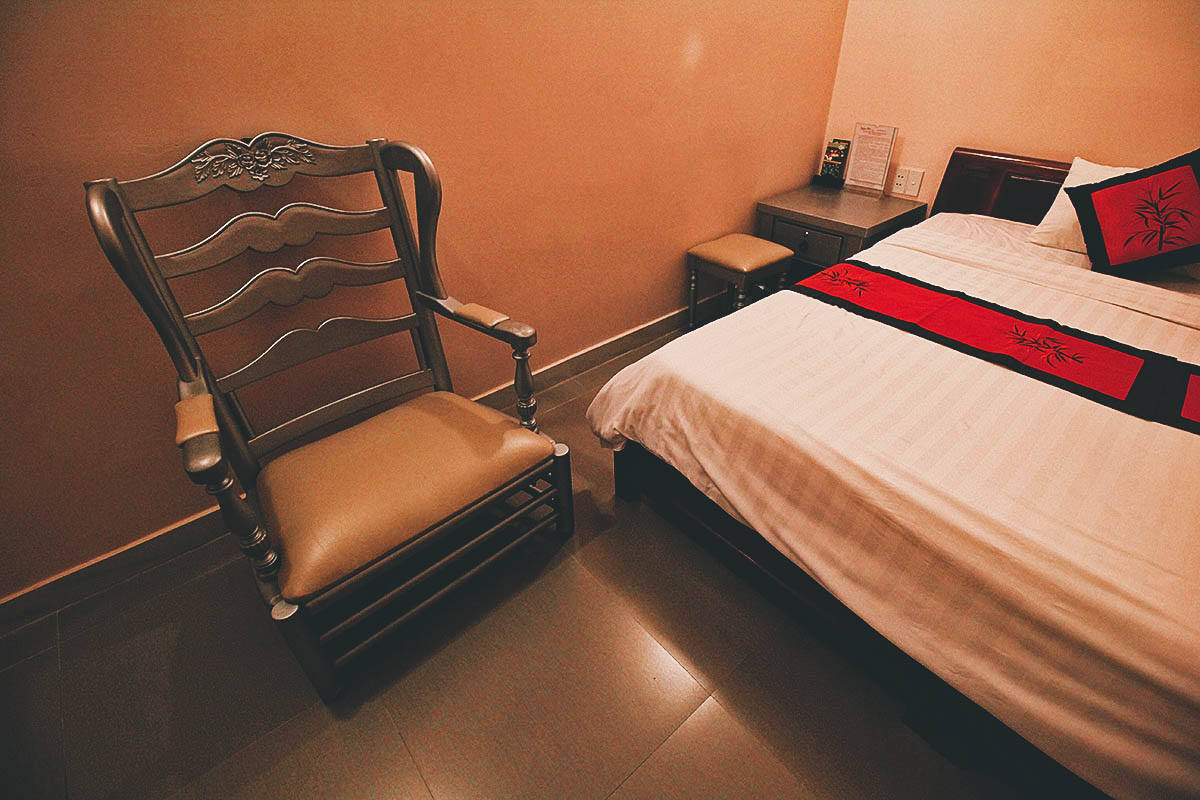 I don't know what it was with Vietnamese beds and pillows but they were ridiculously comfortable. I don't think I've ever slept better on any trip.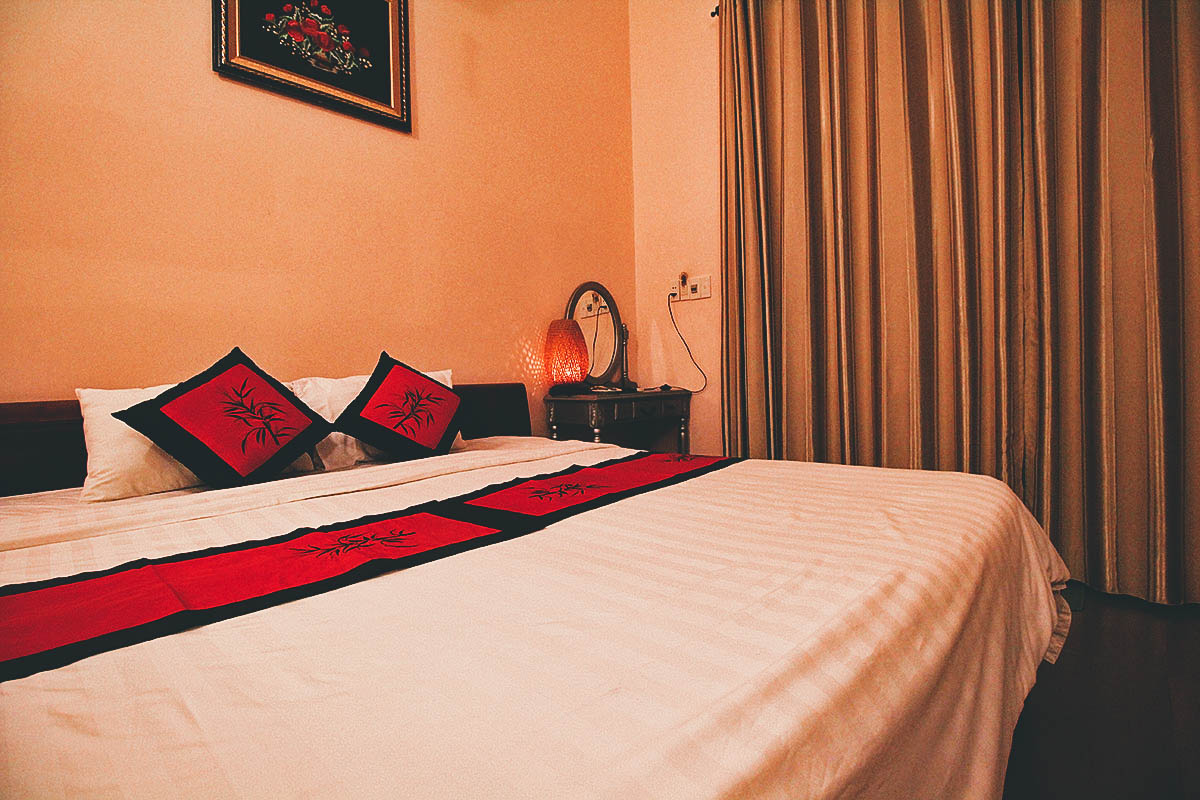 Big shower, toilet, and sink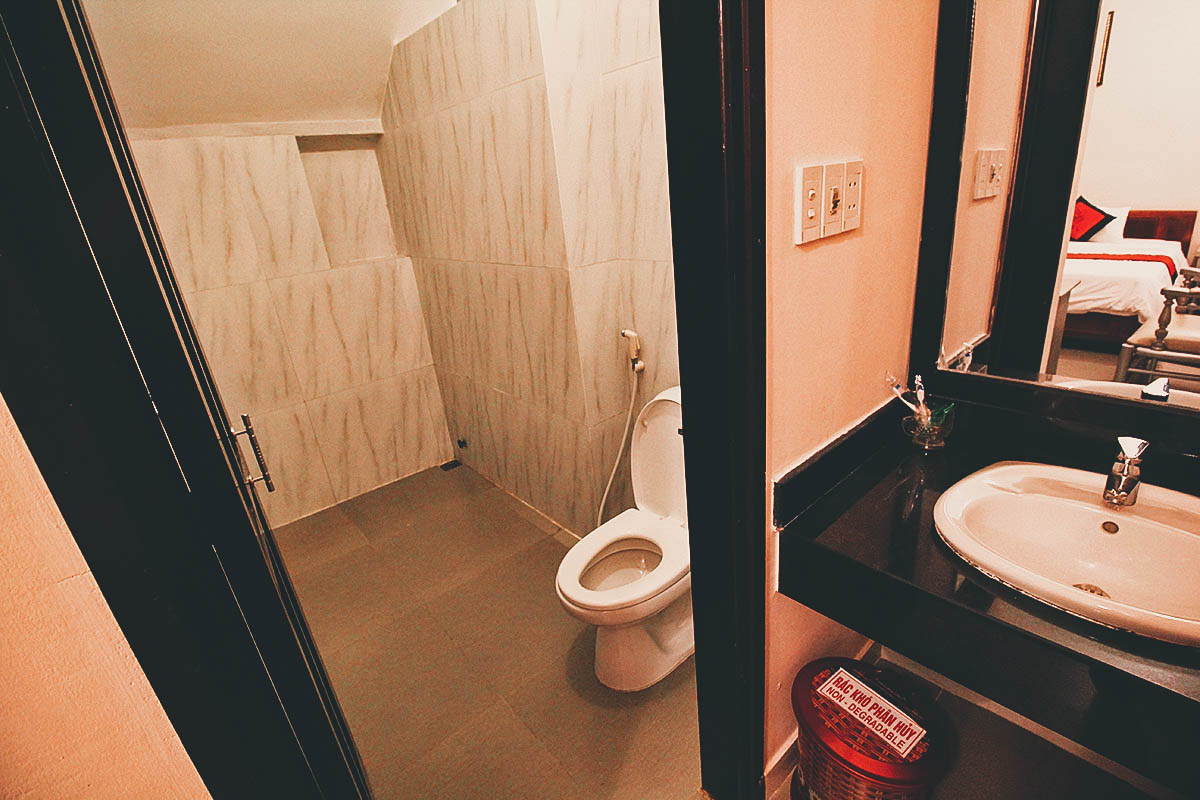 They would leave different types of snacks for us every night too! ♥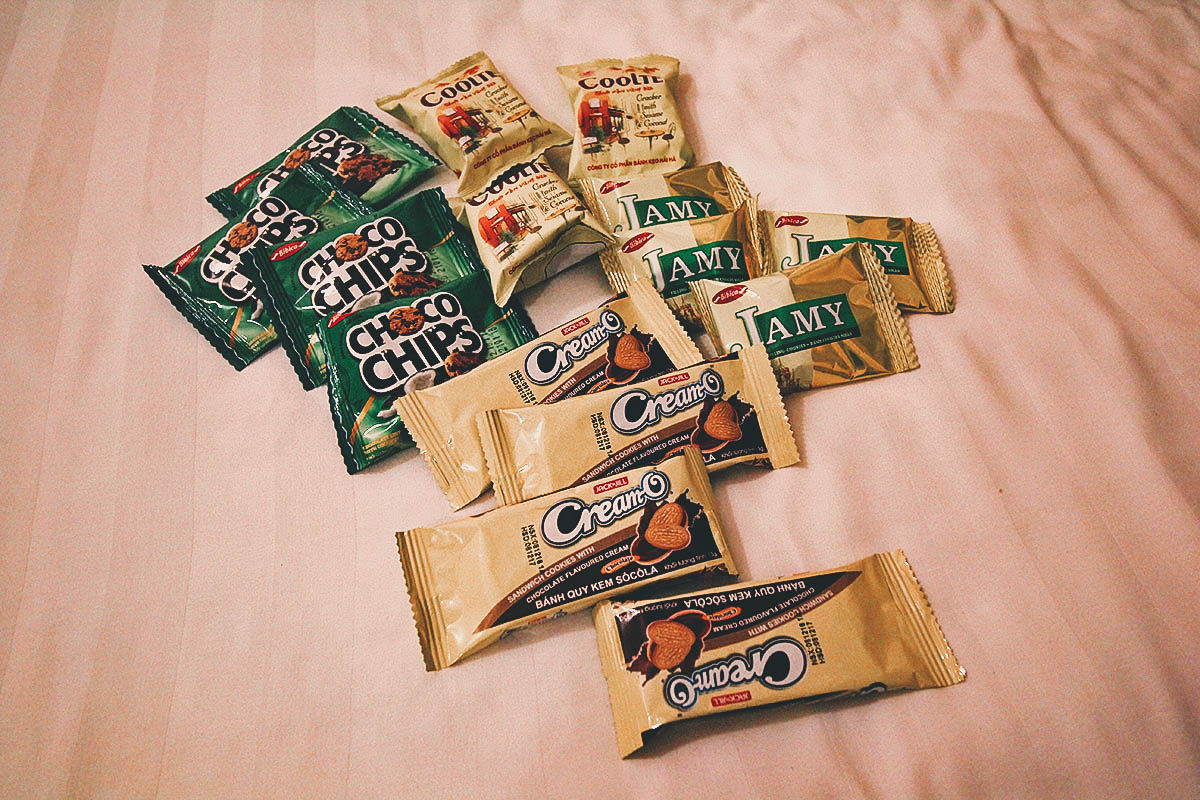 Breakfast
The breakfast at Ngan Phu Villa was pretty awesome. You could choose any one dish from the ala carte menu every morning. Being in Vietnam, we got banh mi on most days.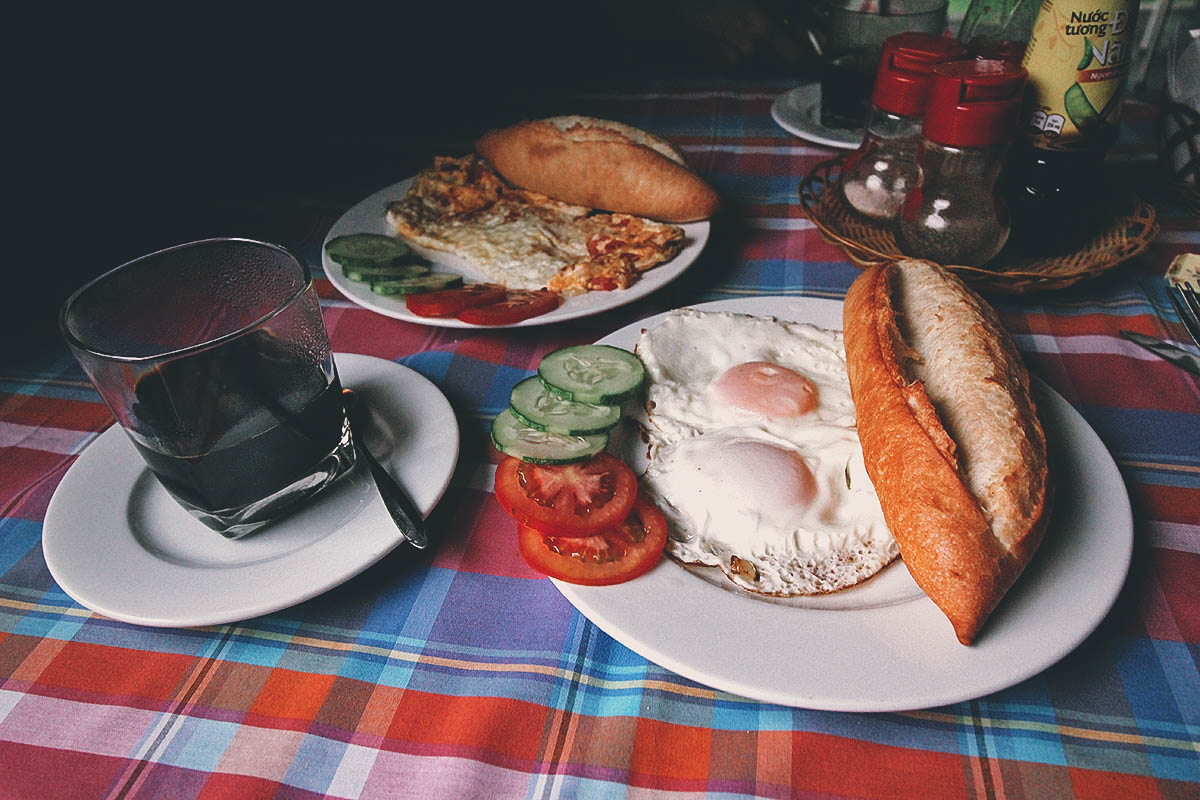 Banana chocolate pancake and yogurt fruit salad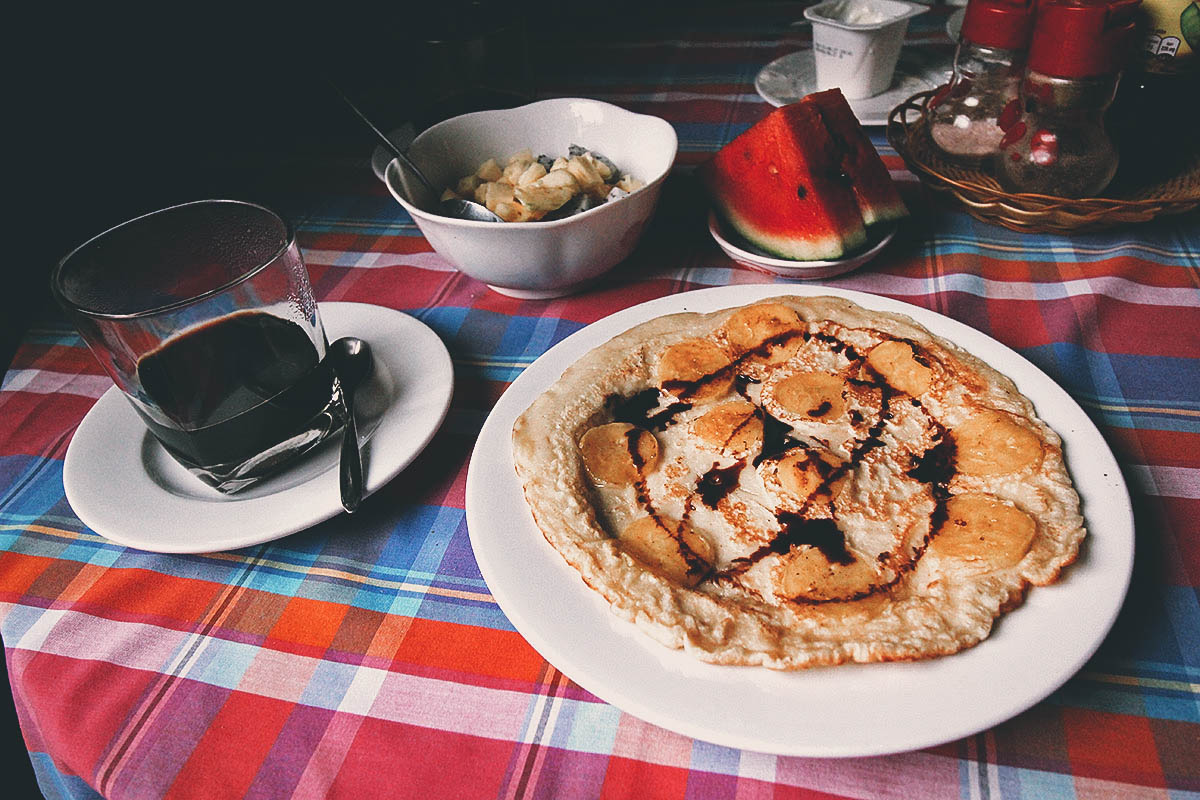 Banh mi plus omelette…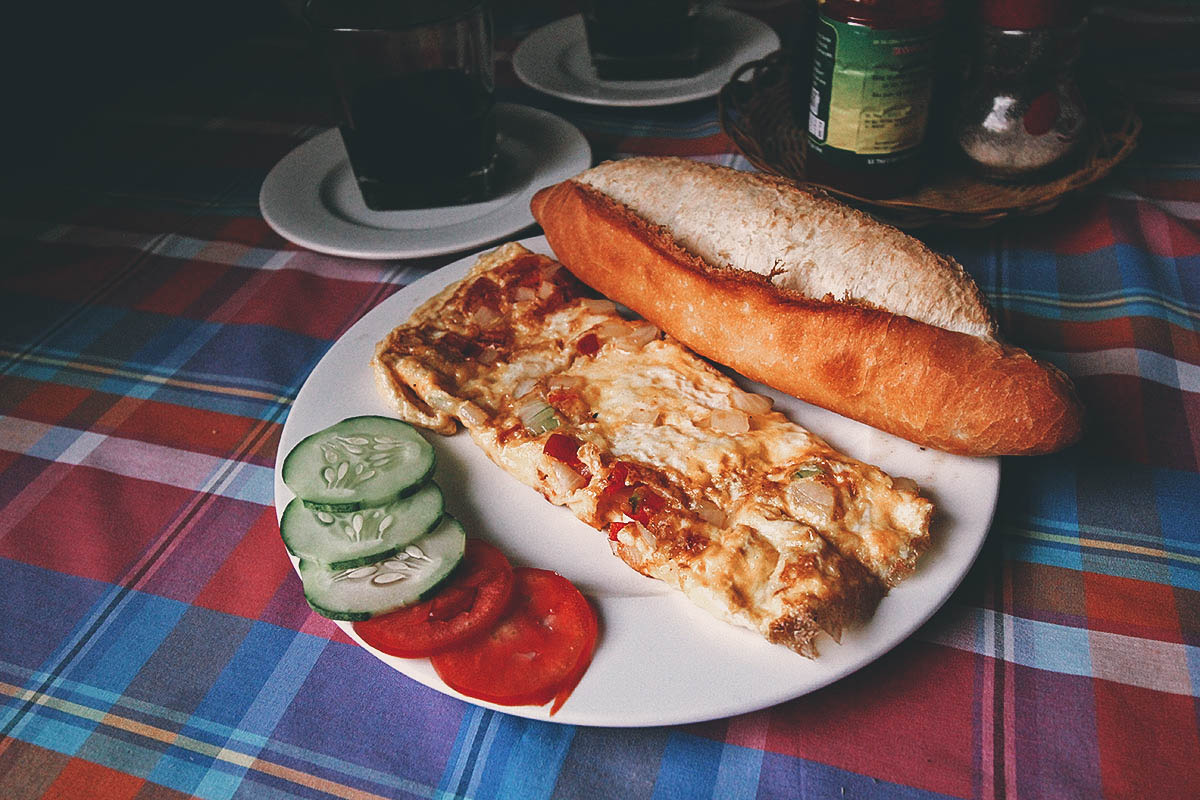 …equals banh mi trung! Delicious!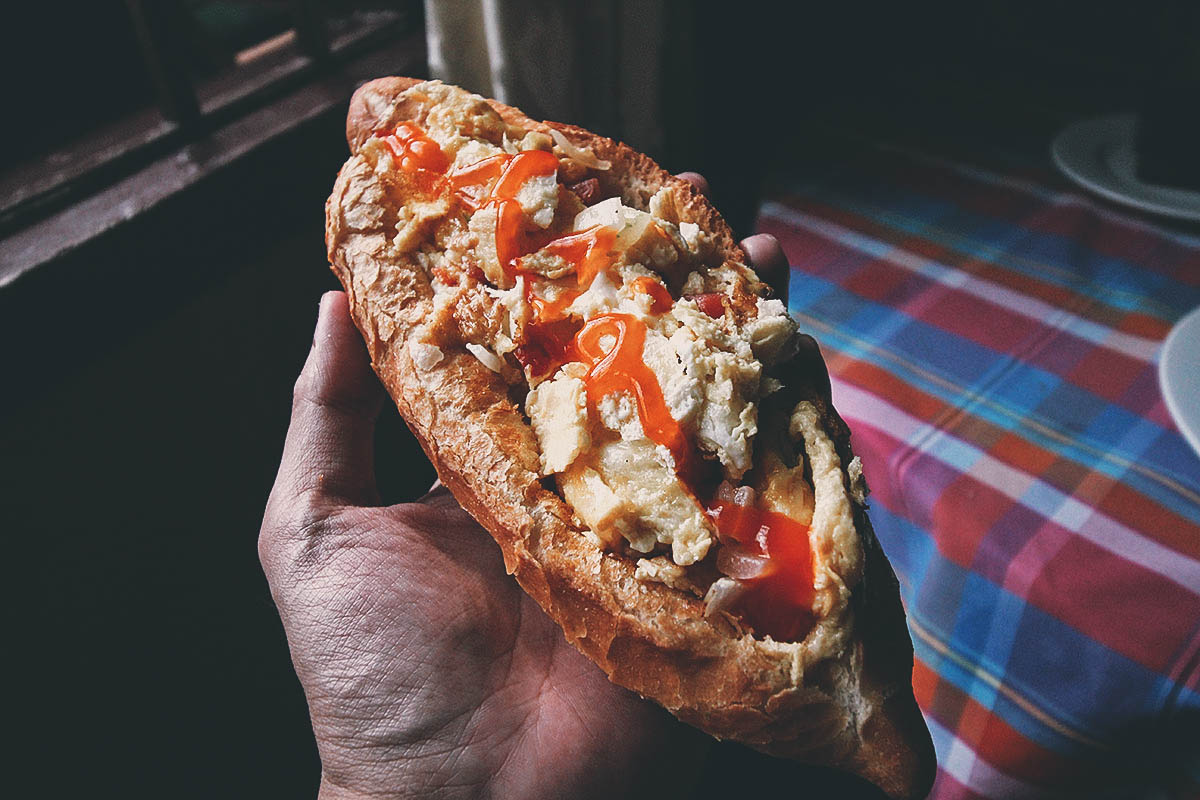 We loved Ngan Phu Villa. They really go out of their way to make you feel welcome and comfortable. I didn't get a picture with her but Ngan our host was super nice and accommodating. She would always engage us in friendly conversation and cook our breakfast every morning.
There really wasn't much to dislike about this place, other than the distance from the Old Town. As advised, it's about a 15-minute walk to the Central Market so anyone with mobility issues may find that to be a problem. If that's a non-issue for you, then you'll love this place. It's peaceful, relaxing, and gives you great value for your money. USD 20 a night for a room this big with breakfast for two already included is a fantastic deal. On top of that, you get to use their bicycles for free.
You can book a room here through Booking.com or Agoda. Prices often vary so be sure to check both sites to find the better deal.
Ngan Phu Villa, Hoi An, Vietnam
Add Ngan Phu Villa Homstay Hoi An414/1 Cua Dai road, Hoi An City, Quang Nam Province, Vietnam
Tel: +84 9 3496 8299
Website: nganphuvilla.com
Facebook: nganphuvilla
Email: [email protected]
Approximate Room Rate: Around USD 20 per night (as of April 2017, with breakfast)
HOW TO GET THERE:
Ngan Phu Villa is located in an alley off one of Hoi An's main roads. It's a little hard to find on your own so if you're arriving at Da Nang International Airport, then it's best to arrange for private transfer through the hotel. It cost us VND 3000,000 each way for the whole car.
MAKE A RESERVATION: Booking.com | Agoda
Disclosure
Some of the links in this post are affiliate links, meaning we'll get a small commission if you make a purchase at NO extra cost to you. We really appreciate your support as it helps us keep this website going. Thank you!