We're supposed to be in Japan right now.
I was in Japan for five weeks at the start of this year but we were supposed to go back around this time to meet a friend. It's our favorite country in the world and a destination we try to visit at least once every year.
But then, the global pandemic happened and the world looks completely different now than it did just four months ago. The whole world has effectively shut down making travel to Japan, or any other destination, impossible.
No one knows when travel restrictions will ease so all we can do is shelter in place and do our part in flattening the curve. Regrettably, Japan will have to wait.
To help ease our restless feet, our friends at Magical Trip have launched a new line of Japan virtual tours that were designed to scratch that itch.
Thanks to these online tours, Japanophiles like us can revisit our favorite country from the safety of our couches while we sit and wait for the world to open up again.
Save This on Pinterest!
No time to read this now? Click on the red save button and pin it for later!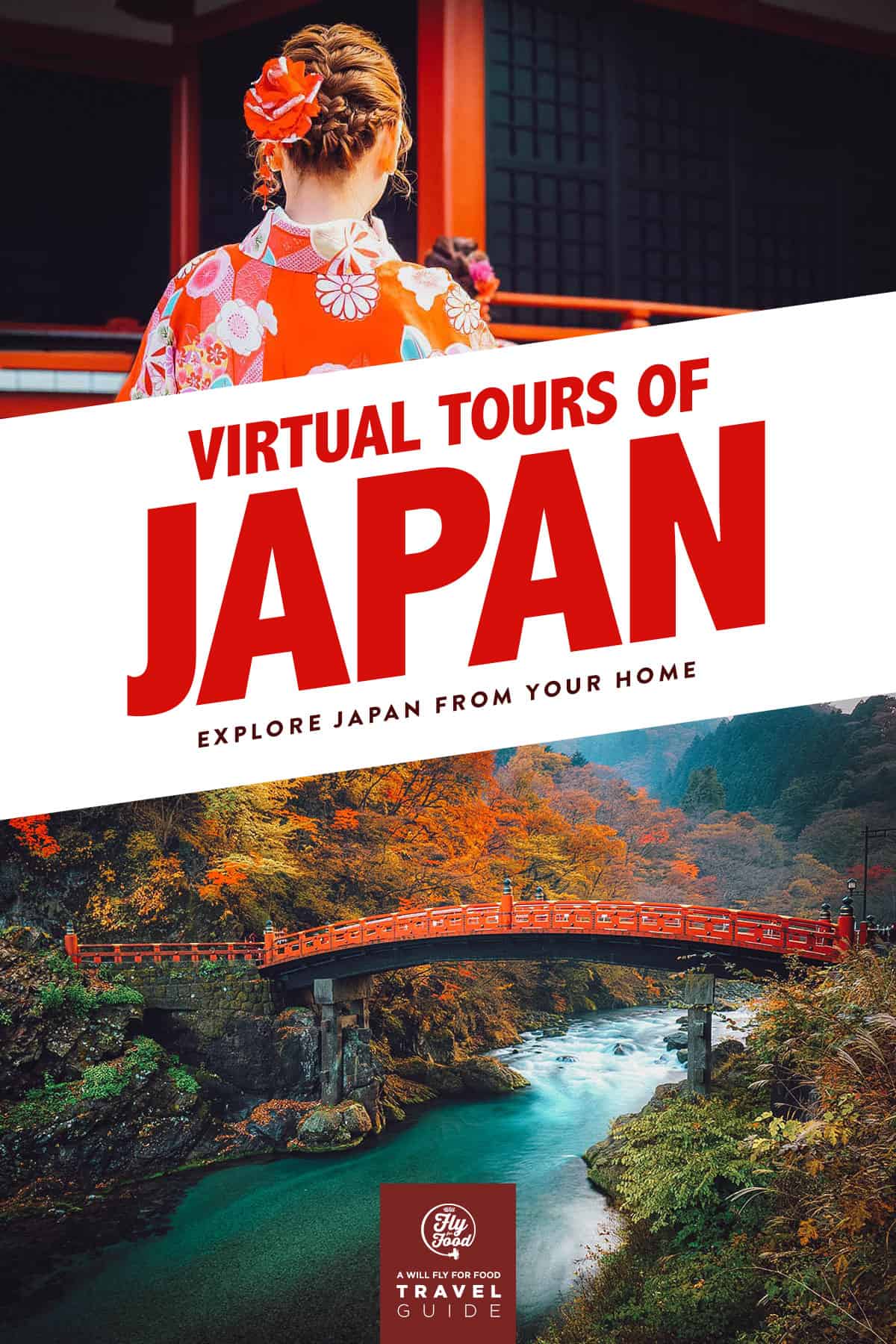 Photos by FOTOGRIN and Patryk Kosmider via Shutterstock
WHAT IS A VIRTUAL TOUR?
A virtual tour is an online experience that simulates a setting or place. Through the use of multimedia tools like images, video, 3D renderings, narration, and live video conferencing, it enables a person to experience a destination without actually being there.
Virtual tours evolve with technology but any method of experiencing a destination by "travelling" through it remotely can be considered a virtual tour. It's a medium that's proven to be hugely popular and effective in the tourism and real estate industries.
With the advancement of virtual reality technology, the most advanced virtual tours have come to utilize headsets to create even more immersive experiences for the user.
With the potential to place users in any real world situation, the possibilities for virtual reality tours are limitless.
WHAT IS MAGICAL-TRIP?
Magical Trip is a fun boutique tour provider based in Japan. They offer interesting and quirky tours in popular destinations throughout the country like Tokyo, Kyoto, Osaka, and Hiroshima.
Being a Japanese tour company, they offer an intriguing body of tours that allow you to experience both the traditional and offbeat sides of Japanese culture. Food tours, sumo tours, karaoke nights, and tuna auction tours are the types of experiences you can expect to have with Magical Trip.
All tours are small and led by locals which make the experiences feel more intimate and personal. On our most recent trip to Japan, we went on this evening Tokyo food tour that took us to some of the most interesting spots in Shinjuku.
Two weeks later, I went on another food tour in Kyoto. My guide Syouri and I hit it off so he took me to his favorite sake bar after the tour to continue our discussion about motsu tsukemen and pork sisig.
When you're on a Magical Trip experience, it doesn't feel like you're on a tour. It feels like you're exploring Japan with a friend. You can check out their website for a list of Magical Trip tours.
VIRTUAL TOURS OF JAPAN
Because of the global pandemic, travel to Japan has been severely limited. In response, Magical Trip has launched a new line of tours that aims to give people a virtual taste of Japan.
With the help of an internet connection and a computer, tablet, or smartphone, you can go on a virtual tour with a local guide and experience Japan from the safety of your own home.
Magical Trip's line of virtual tours is a new initiative so they'll be adding to their list over time. At the time of launch, they have the following six virtual tours available. Be sure to visit their website for the most recent list of virtual tours of Japan.
1. Tokyo Insider Panoramic Tour
Tokyo is one of the world's most exciting cities. Go on a 1-hour virtual tour of Tokyo with a local guide and explore some of the city's most interesting districts like Asakusa, Harajuku, Akihabara, and Shinjuku.
Get insider tips per district and watch these colorful neighborhoods come to life through images, video, and 360° photos.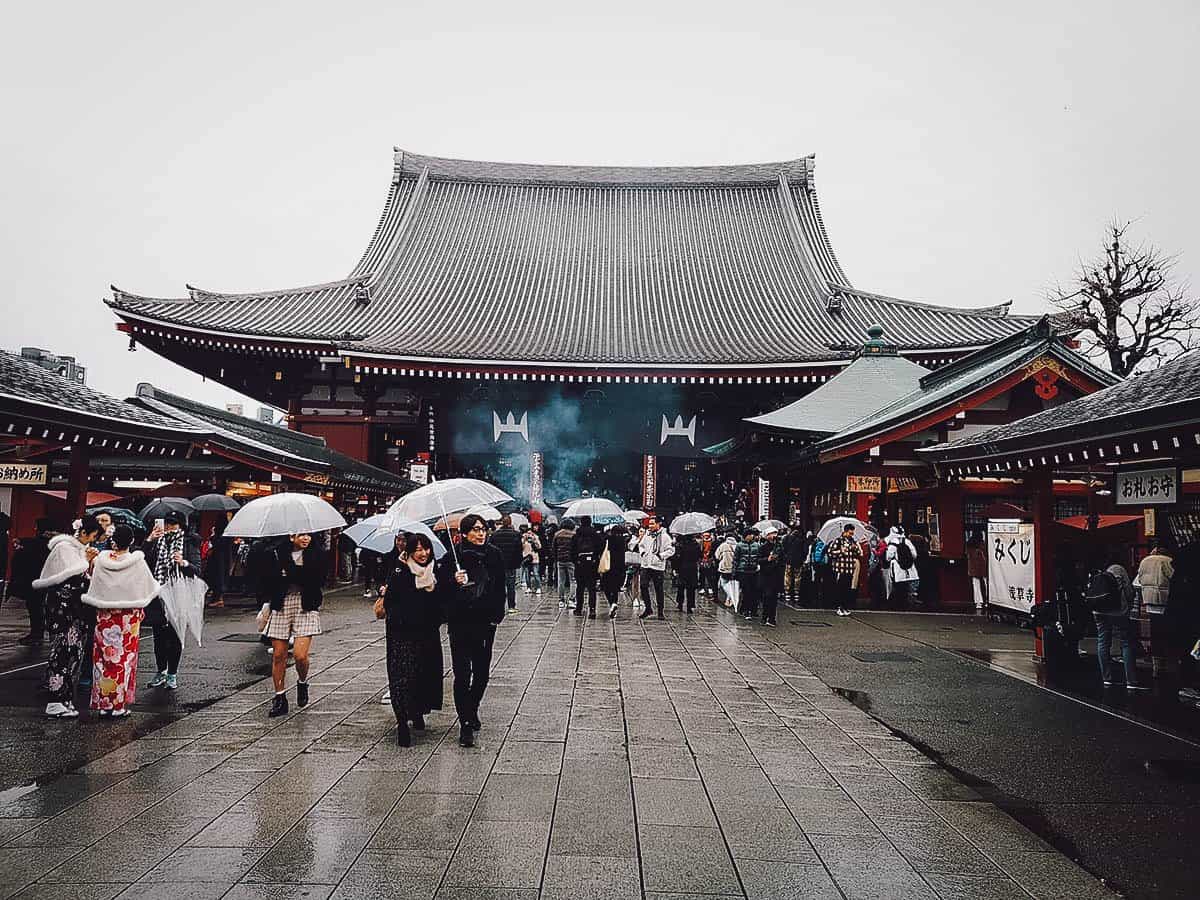 USD 15 per person / 1 hour
BOOK THIS VIRTUAL TOUR
2. Japan's Secret Cultural Stories
Japanese culture is endlessly fascinating. Connect with a local insider on this virtual experience and have an in-depth discussion about the intriguing world of the samurai, geisha, ninja, sumo, and more.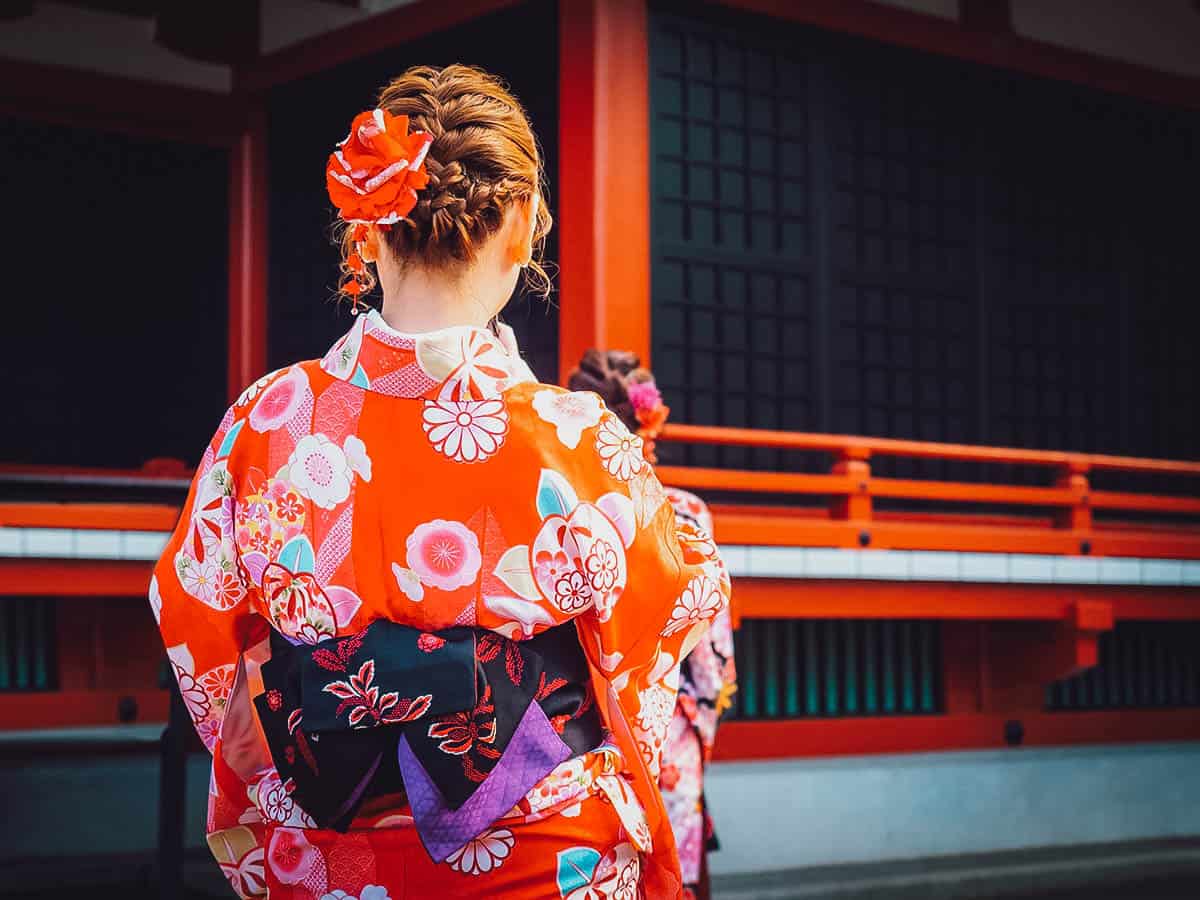 USD 10 per person / 1 hour
BOOK THIS VIRTUAL TOUR
3. Harajuku Kawaii Fashion Tour
Harajuku is ground zero for Tokyo's kawaii culture (culture of cuteness). It's famous for its quirky fashion boutiques, trendy food concepts, and Japanese teenagers dressed in outlandish outfits. If a fashion trend is raging in Tokyo, then chances are it started here in Harajuku.
On top of visiting Harajuku's most interesting shops and experiencing the best of Tokyo pop culture, you'll also be taken to Meiji Shrine on this virtual tour. Dedicated to the first emperor of modern Japan, it's one of the most important religious landmarks in Tokyo.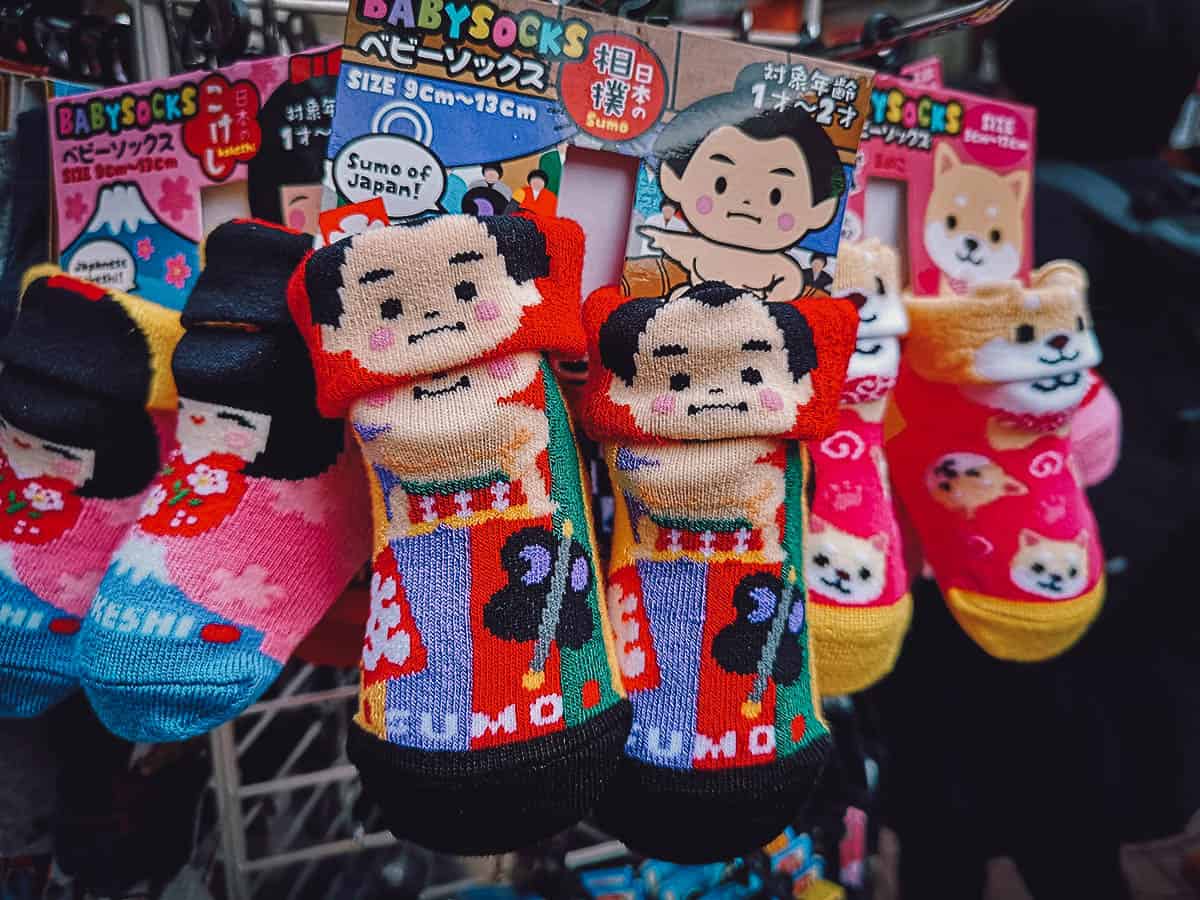 USD 20 per person / 1.5 hours
BOOK THIS VIRTUAL TOUR
4. Japanese Sake and Izakaya Culture
Other than traditional Japanese food, sake and izakayas are two of our favorite things about Japan. I went on a sake tasting tour on my last trip to Kyoto and loved it. I learned about the different types of sake, the sake making process, and pairing sake with the right food. You'll be learning much of the same on this virtual tour.
In addition to sake, you'll also learn about Japanese whiskey and izakayas. Izakayas are informal Japanese bars similar to Irish pubs.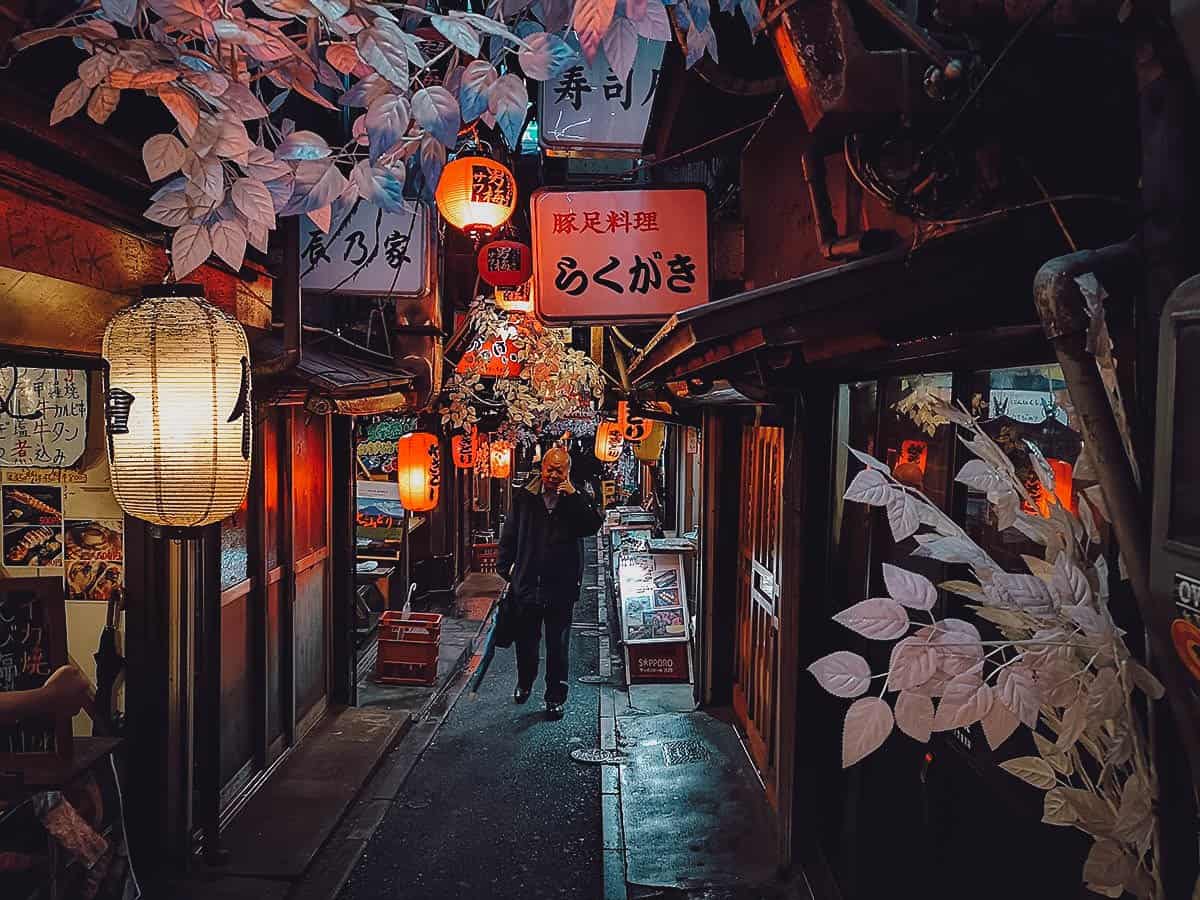 USD 15 per person / 1 hour
BOOK THIS VIRTUAL TOUR
5. Akihabara Anime & Game Culture Tour
Akihabara is the heart of otaku culture (diehard fan) in Tokyo. It's where you'll find building after building filled with arcades, electronics shops, maid cafes, and anime and manga stores. On this virtual tour, you'll get to geek out and experience the best of Akihabara with a local.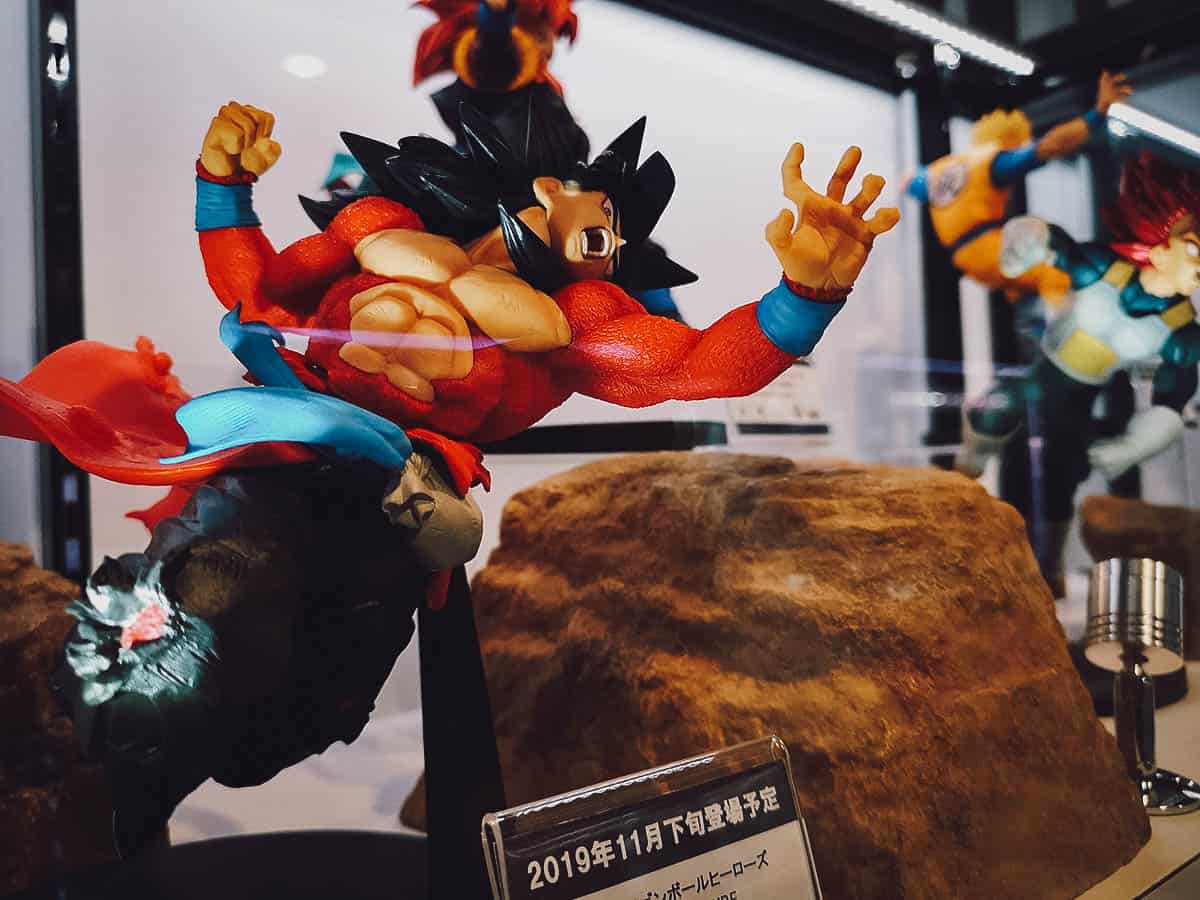 USD 18 per person / 1.5 hours
BOOK THIS VIRTUAL TOUR
6. Japanese Snacks You Should Try
Another thing we love about Japan is its colorful array of tasty snacks. We visit conibinis (convenience stores) at least two or three times a day when we're there and we always bring back a big shopping bag full of Japanese snacks at the end of our trip.
On this virtual tour, you'll learn all about Japan's quirky snack food culture (oyatsu) and how it's often used as an effective communication tool between people.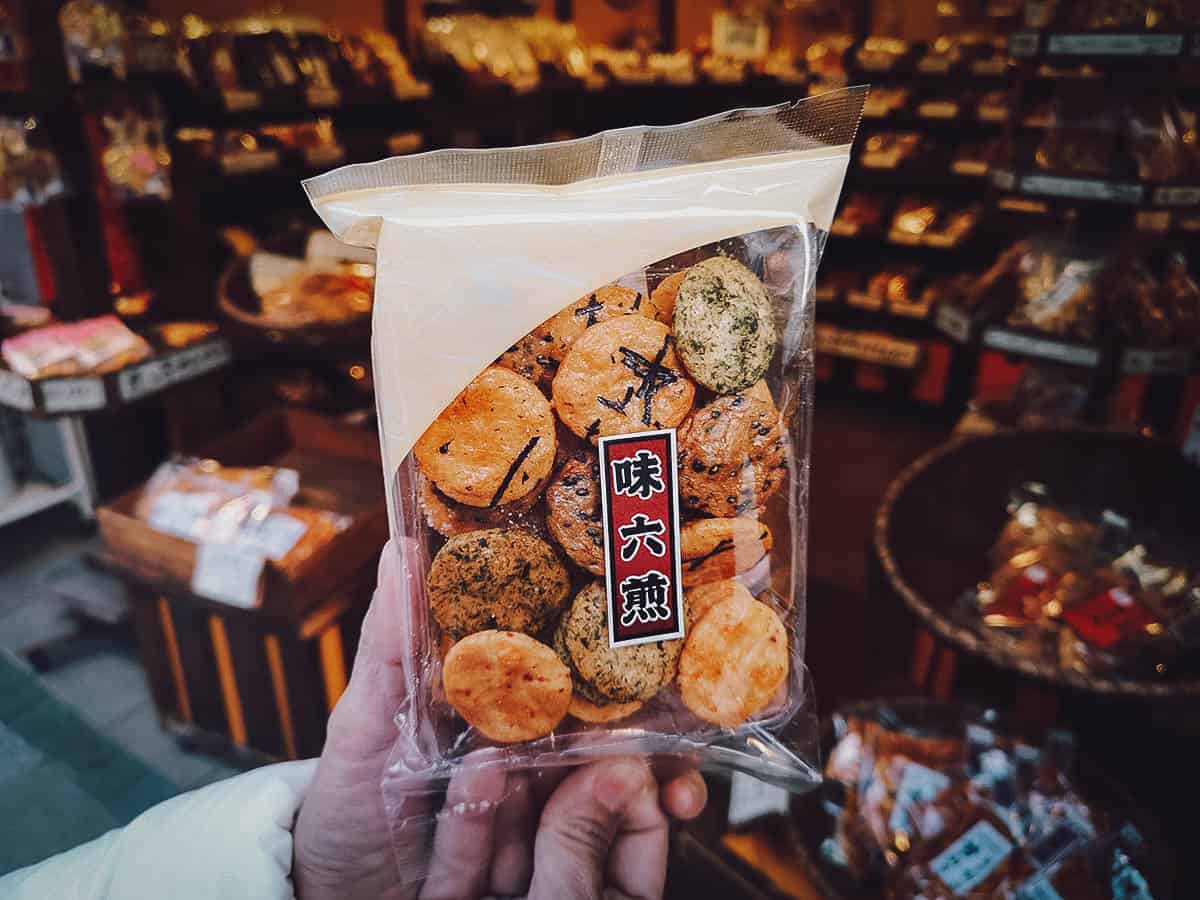 USD 10 per person / 1.5 hours
BOOK THIS VIRTUAL TOUR
FINAL THOUGHTS
If you're dying to visit Japan again like we are, then I hope these virtual tours help you relieve that itch.
If you've never been to Japan and were hoping to visit for the first time this year, then I hope these web-based tours give you a good taste of what it's like to explore this fascinating country.
I know that nothing beats the real thing but I hope these virtual tours get you even more excited to visit Japan when travel becomes a possibility again.
As advised, Magical Trip will be routinely adding more tours to this list so be sure to check their website for the most current lineup of virtual Japan tours.
Disclosure
Some of the links in this guide are affiliate links, meaning we'll get a small commission if you make a purchase at NO extra cost to you. We only recommend products and services that we use ourselves and firmly believe in. We really appreciate your support as this helps us make more of these free travel guides. Thank you!