I was all smiles when I picked this up from the post office the other day. I'd been wanting something to commemorate all our travels and now I finally had it.
Ren has a Pandora bracelet which she loves. I love it too. Not only are the travel charms cute and make wonderful mementos of our trips, they also give trend-oblivious husbands like myself easy gift ideas. Valentine's Day coming up? No problem! Travel charm. 😉 In fact, I love her bracelet so much that I wanted one for myself. But alas, I'm no David Beckham. I can't rock a frock and I could never get those charms to match any of my dumpy outfits.
So when Darryl from Traveller Collective contacted me a few weeks ago and told me about this Clip with Country Spacers, I felt like the universe had opened up and granted me my wish. I was ecstatic. And to find out that it was all for a good cause made it even more special.
The Clip and Country Spacers by Traveller Collective
Called "The Clip", it's basically a keychain that's used to hold these washer-like rings known as "Country Spacers". Each metal ring is engraved with two- or three-letter codes to represent every country you've been to. Neat, right?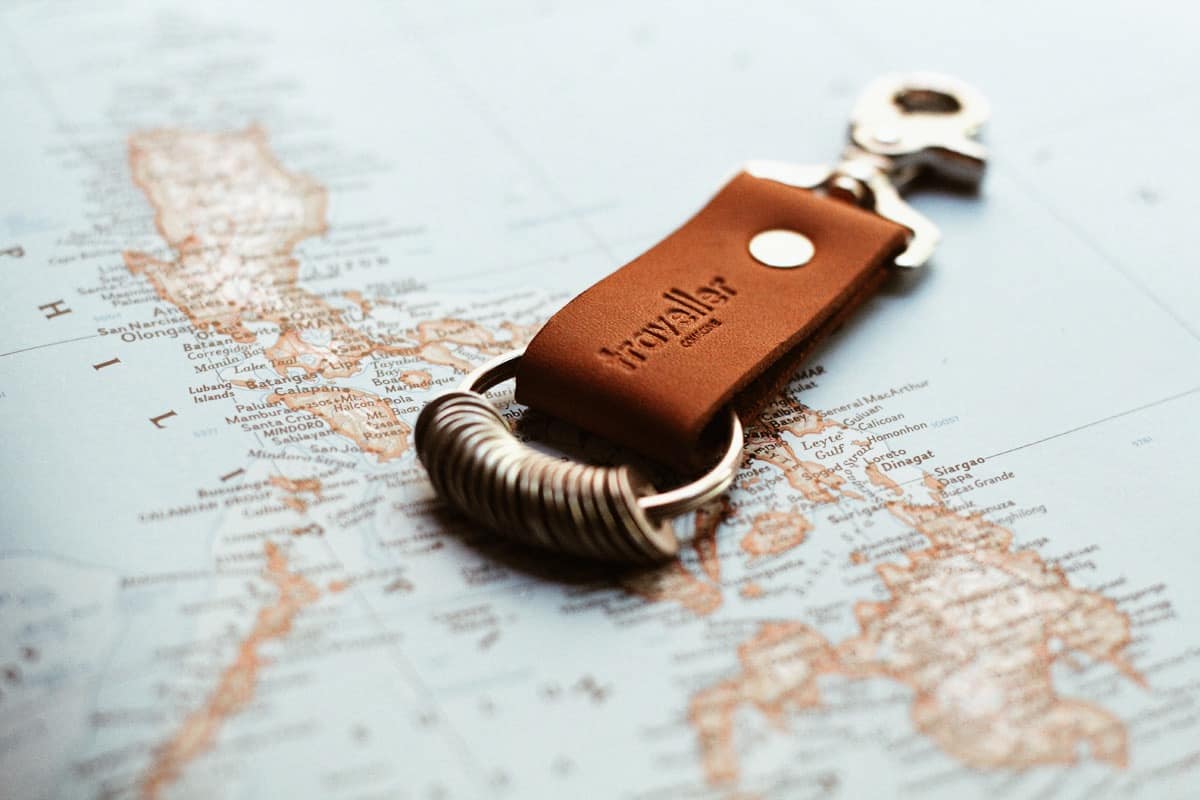 Here's a closer look at the Country Spacers. When Traveller Collective first started, only Spacers with two-letter codes were available, but now you can get them in three-letter codes as well. Mine currently has 20 but it looks like you can fit around 50-60 Spacers on one Clip.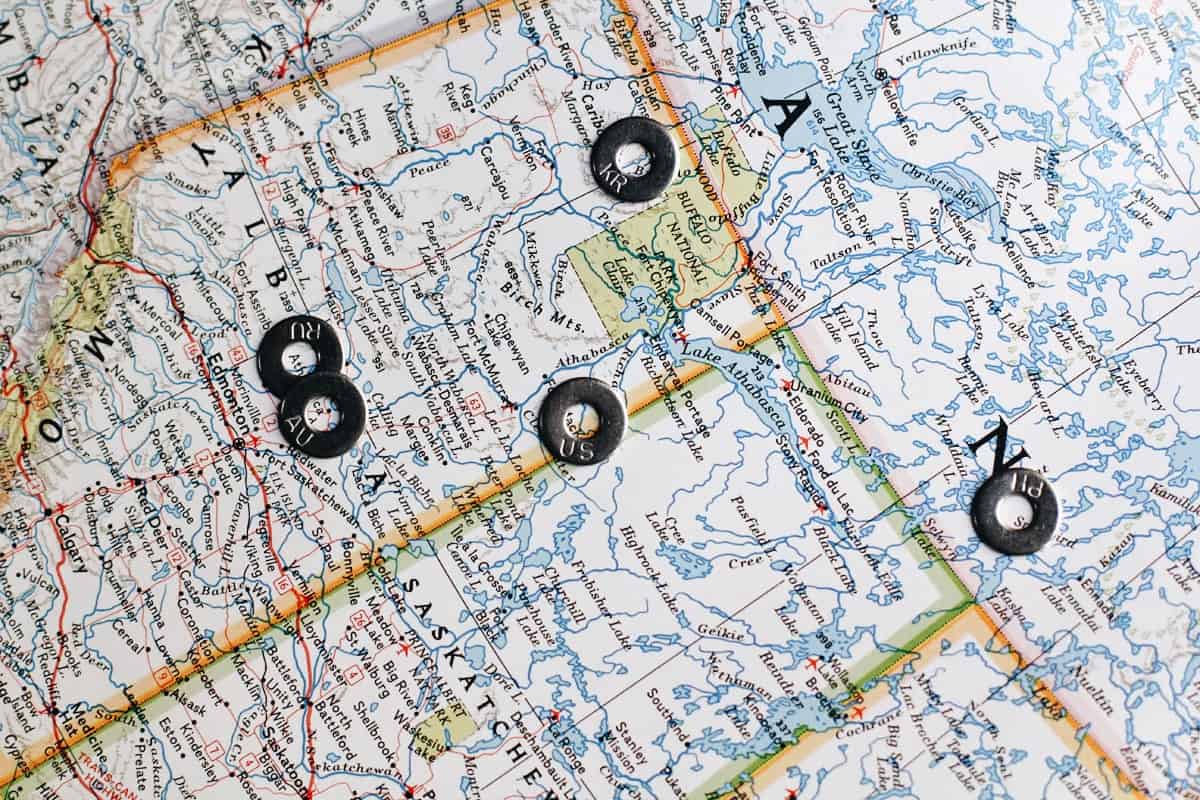 As described, the Clip with Spacers is meaningful enough, but to learn that Traveller Collective was formed to help provide basic necessities to impoverished communities makes it even more impactful. With every purchase you make on Traveller Collective, 10% goes to a charitable cause.
As Darryl the founder of Traveller Collective explains, "the deeper I got into travel and the more places that I visited, my outlook began to shift. The extreme poverty that I continued to see was getting harder to swallow." He points out that travel is a privilege, one that so many of us get to enjoy while "so many others don't even have the basic necessities of life." And so Traveller Collective was born, to create "a movement of people who love to travel and want to do something about these massive inequalities."
I love that. Not only do I find it inspiring, but it forces me to take a closer look at myself and reevaluate my own priorities. I've been an armchair activist at best — making a small donation here, signing an online petition there — but initiatives like this are encouraging me to perhaps take a more active approach.
Darryl is on his second project now. Working with imagine1day, his goal is to raise USD 10,000 to help provide better education for the children of Dum, Ethiopia. If you make a purchase from the Traveller Collective website, then you'll be donating directly to this cause.

Thanks to the people who bought these Clips or made donations to the cause, Darryl and Traveller Collective reached the funding goal for their first project. They worked with the charity: water non-profit organization to raise USD 10,000 to build a sustainable, clean-water source in Northern Ethiopia. You can follow the link to learn more about the project.
Having grown up in better circumstances, I can't imagine what life must be like without something as basic as clean drinking water. That's something many of us take for granted. For Darryl and his team, what a wonderful feeling it must be to have made such a difference in other people's lives. I hope to do the same in my native Philippines.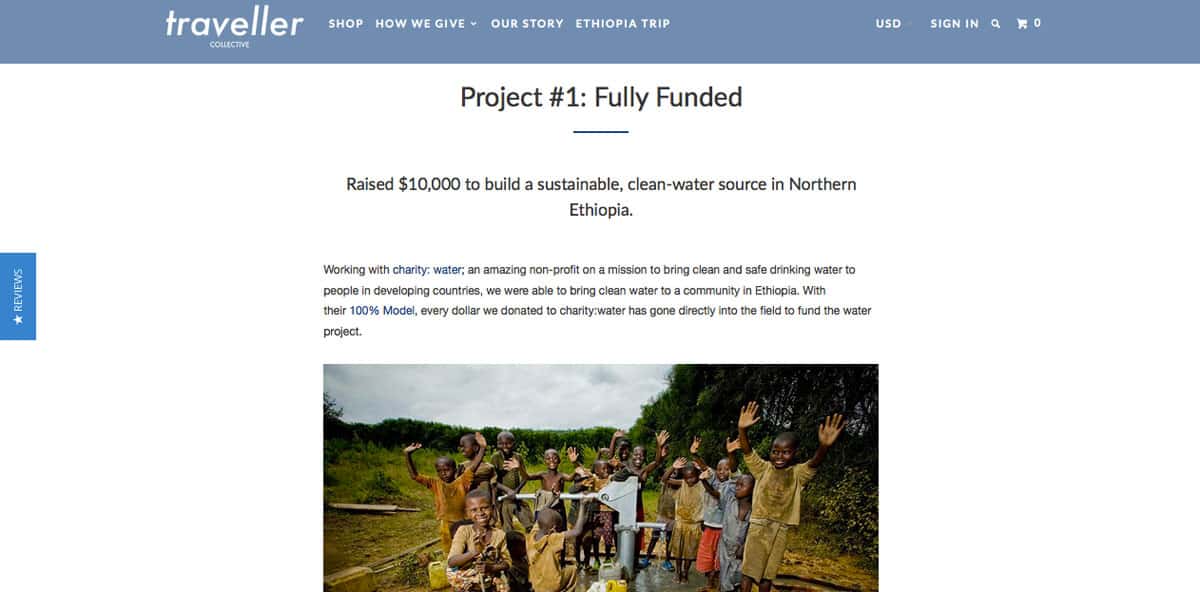 The fact that this Clip brings so much good is gravy, really. Bottom line, I LOVE my Clip. I love it for what it is. As described at the top of this post, I was grinning from ear to ear the moment I held it in my hand. You couldn't wipe that smile off my face. I value experiences and memories over material things and that's exactly what this Clip represents.
Driving back from the post office, a flood of memories came rushing back to me. Seeing the Spacer with the letters MY reminded me of that night when Ren and I got caught in a torrential downpour in the Langkawi rainforest. The one with RU brought me back to that day when my friends and I almost got stranded in communist Moscow because of a stupid Big Mac. The Spacer with TR put me back in that hot air balloon 3,000 ft above the moonscape of Cappadocia, giddy with excitement to give Ren the engagement ring I had promised her 10 years before. For me, the novelty of material things fades over time but memories like these never will. ♥
You can purchase the Clip and Country Spacers directly from the Traveller Collective website. The Clip goes for USD 16.50 while each 2- and 3-letter Spacer is USD 2 and USD 3.25 respectively. You can also buy Traveller Collective shirts and gift cards. As described, 10% of every purchase goes to funding their projects and making a difference in someone else's life.
Traveller Collective
Website: travellercollective.com
Facebook: travellercollective
Instagram: travellercollective
Email: [email protected]
Retail price: Clip (USD 16.50), 2-letter Country Spacers (USD 2), 3-letter Country Spacers (USD 3.25)
Clip colors: Brown, Black, Brown Faux-Leather, Tan
Disclosure
Traveller Collective sent me my very own Clip with Spacers for all the countries I've been to. As always, all thoughts and opinions expressed in this post are mine and mine alone. We signed up for their affiliate program as well so at no extra cost to you, we'll get a small commission with every sale made via THIS LINK. Thank you! 🙂