This beautiful stupid post about Dukey's last day on earth made me do the ugly cry.
It was late at night and Ren was already asleep next to me. When I saw the picture of Dukey's mom in tears, I just lost it. Crying isn't even a strong enough word. I was bawling. Face contorted, my lips stretched taut like a fleshy rubber band, I bawled as quietly as I could because I didn't want Ren to think I was a wuss. (Actually, she already knows I'm a wuss. I just didn't want to give her more proof.)
Despite my efforts to hold it back, the tears flowed. It felt like someone was squeezing my face like a lemon.
What a beautiful, heartbreaking story. It reminded me just how much I love my Henry and Mona. Too many times we've said: "Ooh we'll take them to BGC this weekend!" or "Let's spend Sunday afternoon in UP!", but we never wind up doing it. Every weekend, we'd get lazy, come up with an excuse and push it back to another time.
But not this Sunday. Not after that story. It made me realize just how short their time with us really is. It made us want to do something special.
We first learned about this place in April, so we've been talking about taking them here for months now. Thanks to Dukey, today would finally be that day.
Whole Pet Kitchen
Owned by Chef Gene Gonzalez's daughter Giannina (who's also a chef), Whole Pet Kitchen is located across the street from Cafe Ysabel along CM Recto Street in San Juan.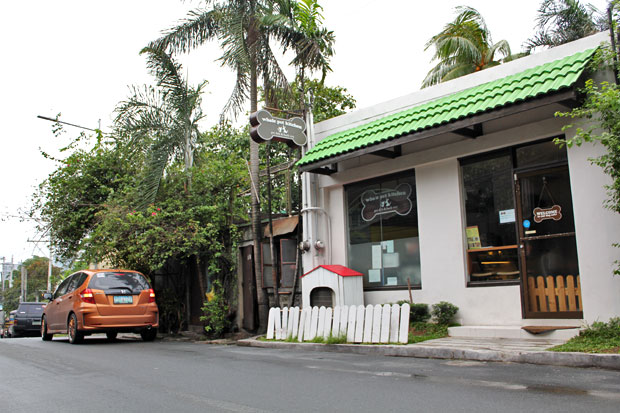 An intimate space, the restaurant can probably fit around 10-12 humans at a time (and the pets who own them). To the left is a vitrine which holds freshly baked dog and cat goodies like cakes, muffins, biscuits, and chews.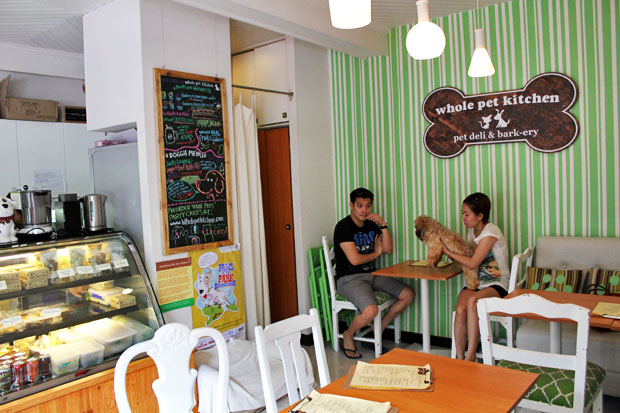 Colorful chalkboard menu. Cute right?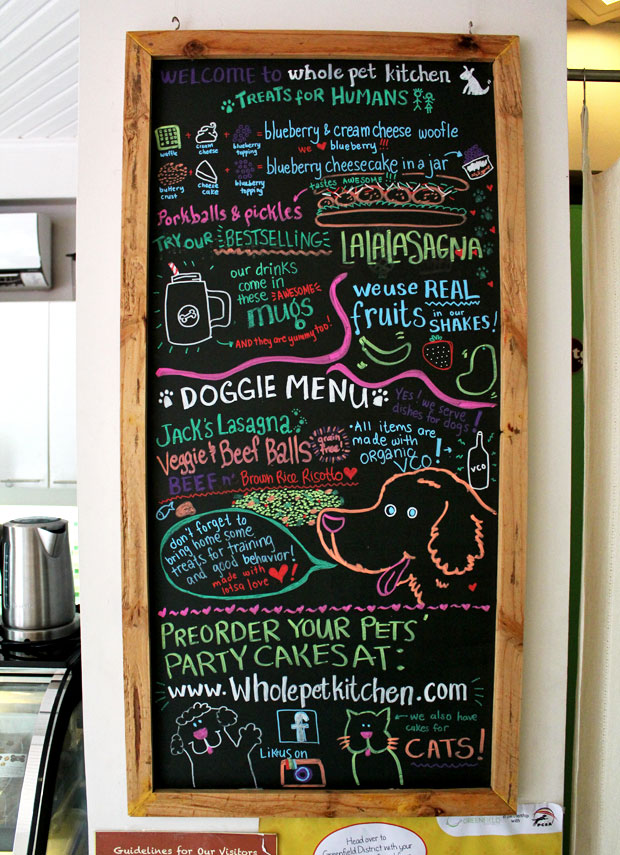 Grain-Free Veggie n Beef Balls (PHP 78) and Jack's Lasagna (PHP 88) for the dogs, Citrus Coolers (PHP 78) for their humans. Aren't they awesome? Each pet food order comes with a bowl of cold water.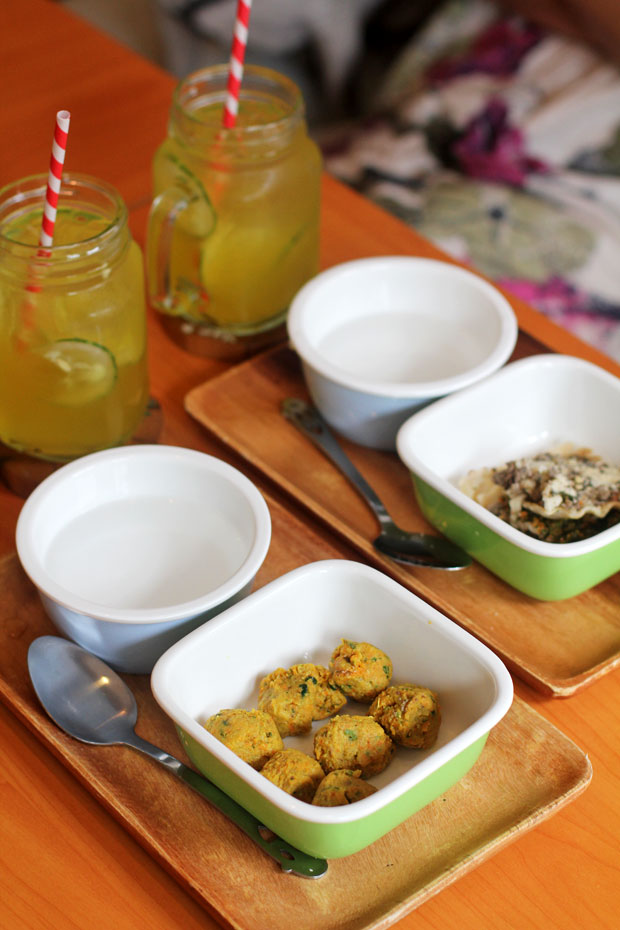 L: Mona is normally wary of new food but she wasn't at all here. She destroyed those balls!
R: Check out Henry's eyes. Excited much? Haha!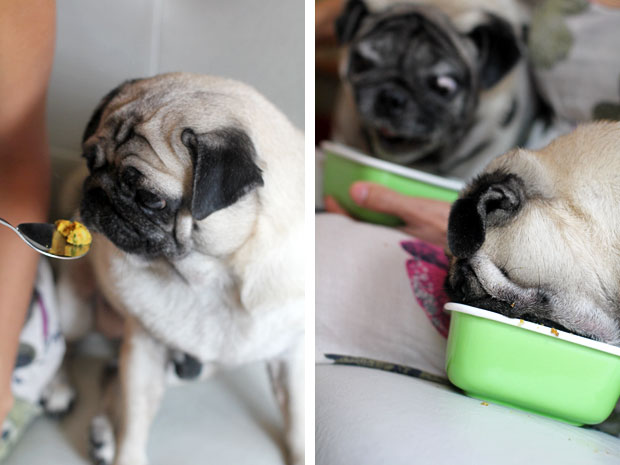 After wolfing down his own food, Henry tried to get a bite out of mama's sandwich! Crazy guy!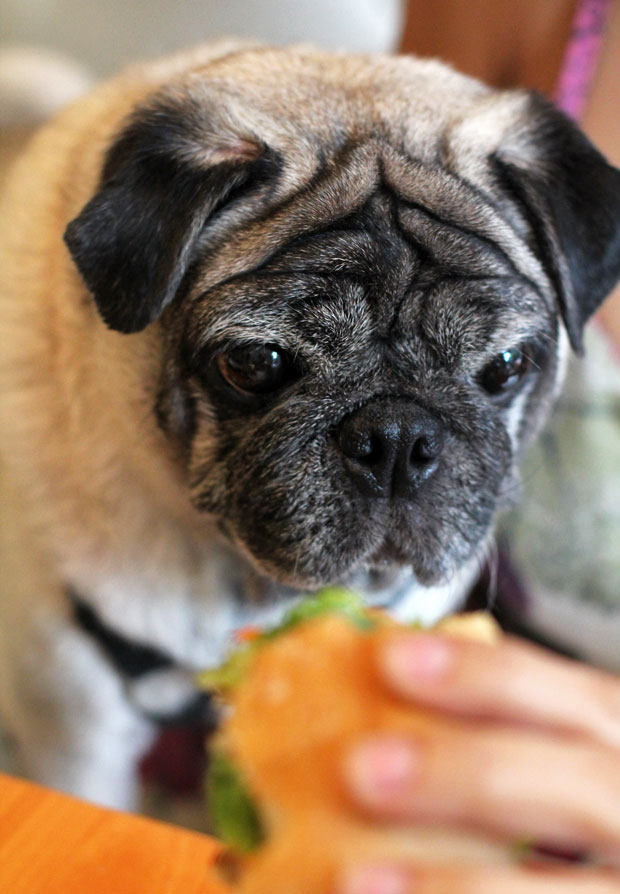 Pork Balls & Pickles Sammie (PHP 248) and Lalalasagna (PHP 258) for the humans. Both were very good.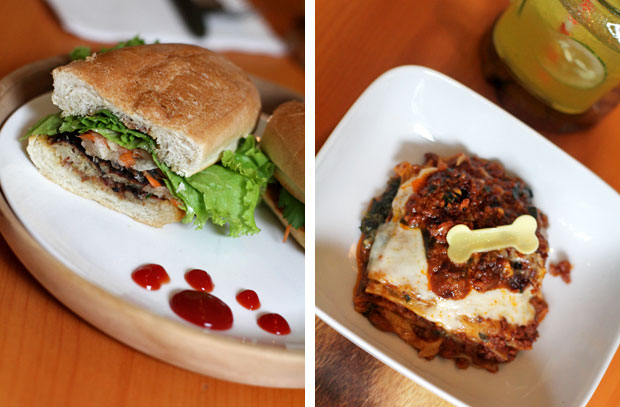 Mama smothering Mona and asking her to give us another good ten years (at least). She and Henry are seven. ♥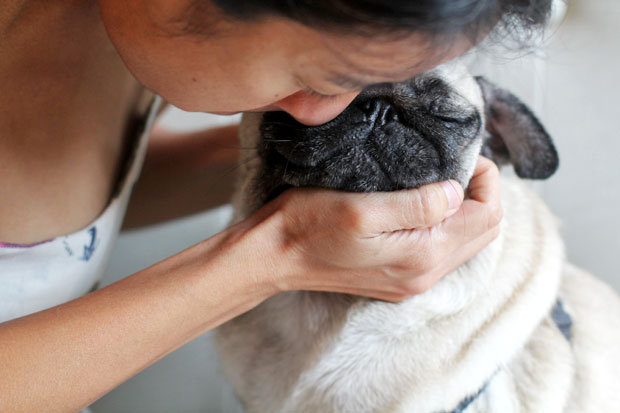 Despite our procrastination, we've been wishing for more dog-friendly places to open in Manila so we're abundantly happy to have a place like Whole Pet Kitchen. Henry and Mona took to the food instantly. We know that the food is expertly formulated because Henry didn't have an allergic reaction to it. He has very sensitive skin and frequently suffers from food-induced allergies. No such scratching here.
If you love your dogs or cats like children, then I can't recommend this place highly enough. They'll love it. And so will you.
One thing's for sure, this is where we'll be taking Henry and Mona to celebrate their next ten birthdays. At least.
Whole Pet Kitchen: Pet Deli & Bark-ery
349-D, C.M. Recto Street corner P. Guevarra Street, San Juan
Mobile: 0917-848-8857
Website: wholepetkitchen.com
Facebook: wholepetkitchen
Email: [email protected]
Operating Hours: Mon-Fri, 10AM-6PM / Sat-Sun, 9AM-9PM