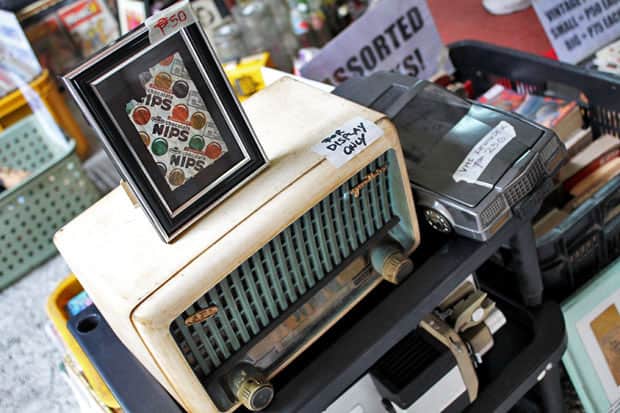 Saturday Market X Future Market @ ESCOLTA, 17 August 2013
NOTICE: Your health and safety come first. Please adhere to the WHO recommendations and avoid any non-essential travel at this time. If travel is unavoidable for you, then you can check the Flatten the Curve website for information on global travel restrictions.
DISCLOSURE: Some of our articles contain affiliate links. The ones that do will have a disclosure statement at the bottom. You can refer to our privacy policy and terms of use for more information.
As it turns out, I'm a tourist in my own city.
Excited to attend this month's installment of the Saturday Market X Future Market @ ESCOLTA, neither Ren nor I had ever been to Escolta before, so we carefully tried to navigate the route outlined by Google Maps. To no surprise, we got lost anyway, so we parked our car at Quezon Bridge instead and hired a pedicab to take us to Escolta.
Riding in that pedicab, I started wondering to myself why we don't do things like that more often. After all, we do it all the time when traveling abroad. Being in a pedicab like that, listening to our driver's corny jokes, skirting through the alleys and feeling the city against your face, seemed like a much more fun, intimate way of exploring Manila. It felt as if I were visiting it for the very first time.
While I do understand that having a car is a blessing, one that I'm abundantly grateful for, it can often make you feel detached from your surroundings. Riding around in a pedicab that morning, even for just a few minutes, made me feel closer to this city that I all too often take for granted. Like today's ultra cool bazaar held on historic Escolta Street, there's a lot to be discovered and appreciated here. As locals, we often forget that.
Relishing the experience, I was enjoying myself so much that I almost felt sad when we arrived at our destination so soon. Paying the man a fare that I would later learn was more than what locals normally pay, it was then that I realized that yes, I am in fact a tourist in my own city.
I think it's time to see more of it.
Escolta Revival
The market is located just a few buildings away from the corner of Escolta and Banquero Streets.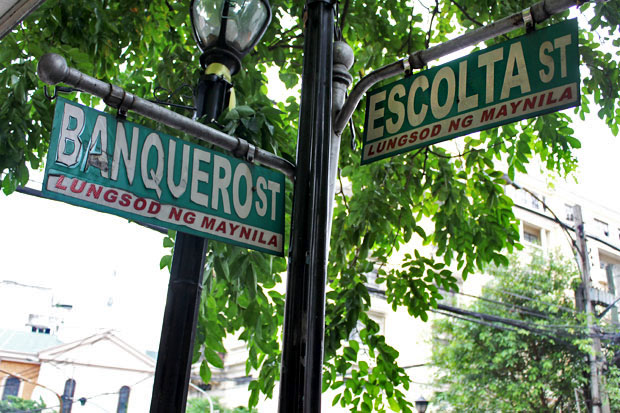 It's held once a month on the first floor of this building, the First United Building on 413 Escolta Street. Organized by the 98B community, Future Market is a bazaar where you can buy all kinds of cool shit, like silkscreen prints, old bottles, 45s, pre-loved bags, accessories, vintage cameras, toys, magazines, pipes, posters, and dog-eared books.
If you'd like updates to all Future Markets, please like 98B's Facebook page, the link for which you can find at the bottom of this post.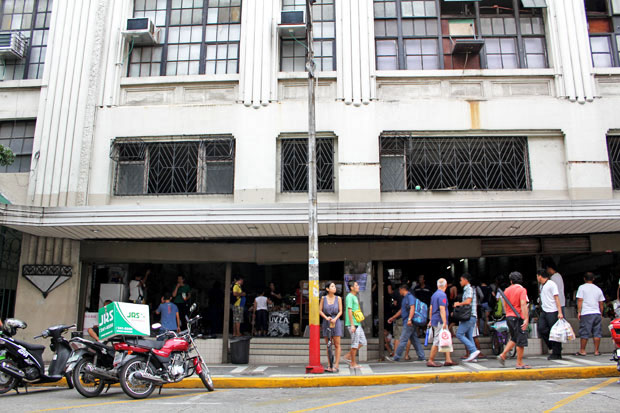 Vintage
Old bottles and movie star head shots. Check out that beehive.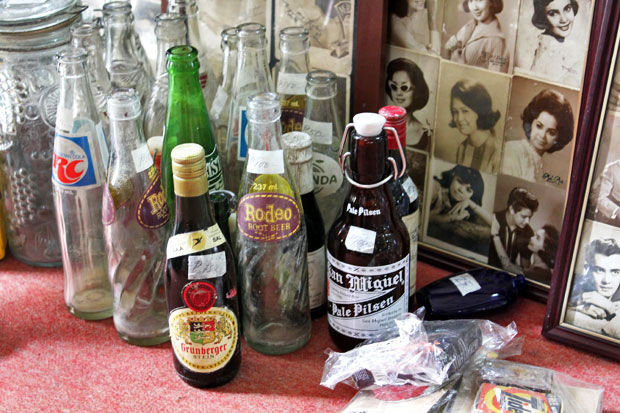 Framed Nips wrapper anyone? Ren wanted that vintage VHS auto rewinder. Get it get it? Auto…rewinder? Auto…aaaaah forget it.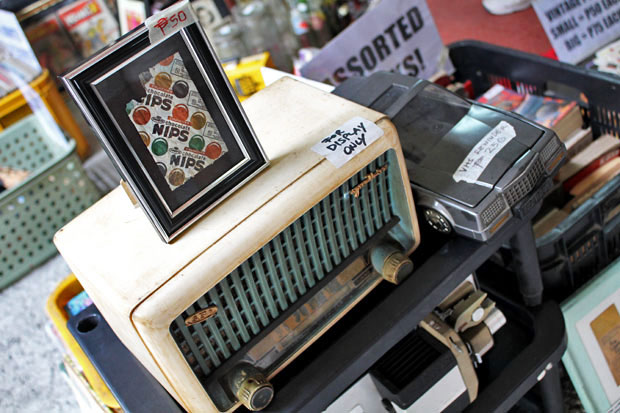 Older cameras and electronics. I guess these are pre-digital? 😉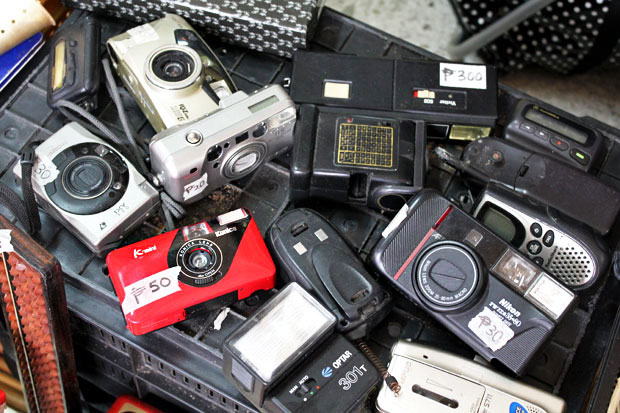 ♥ ♥ ♥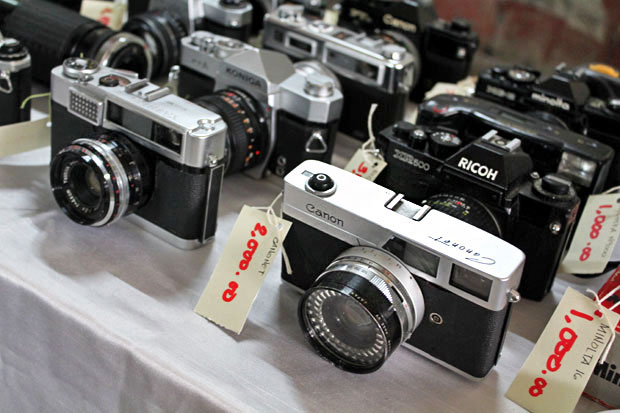 Record player and crate of 45s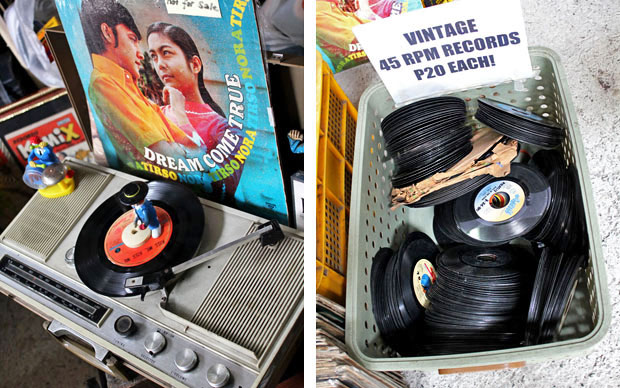 Vintage posters and magazines. Panorama! 😆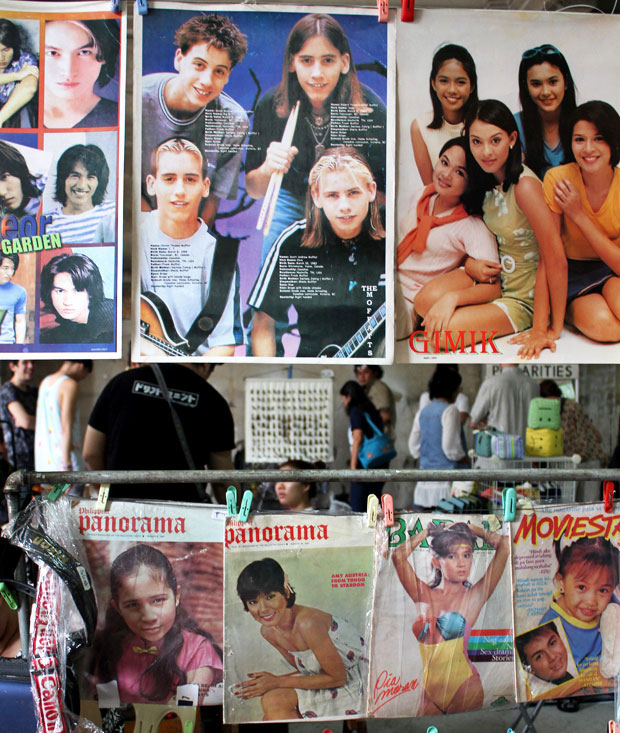 Vintage china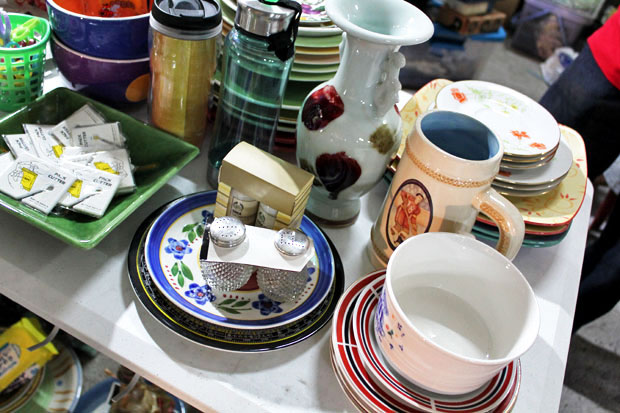 Chichirya cutters (for opening bags of chips). I had previously seen these on another blog post and looked forward to buying one today. You can have one for just PHP 10.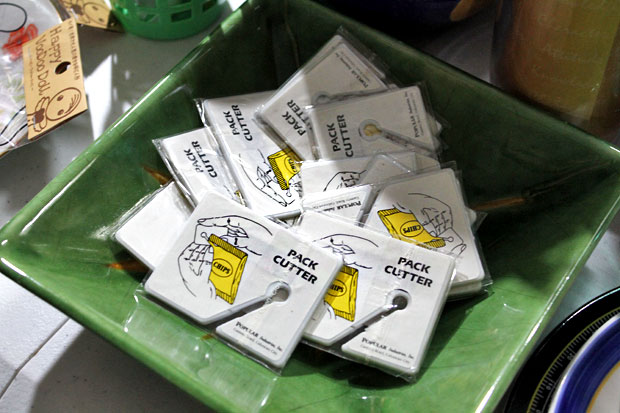 Love those two tins in the foreground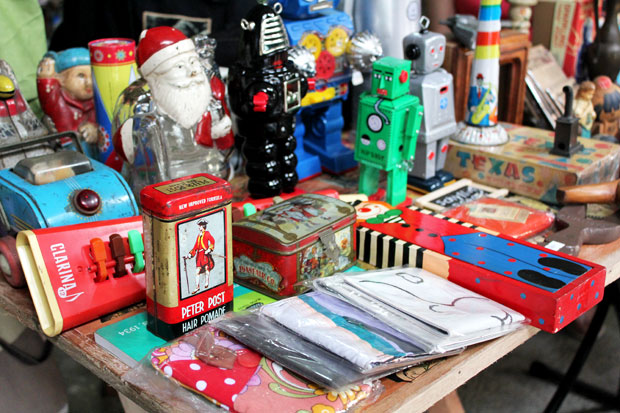 Upcycled
Old dominos converted into pendants…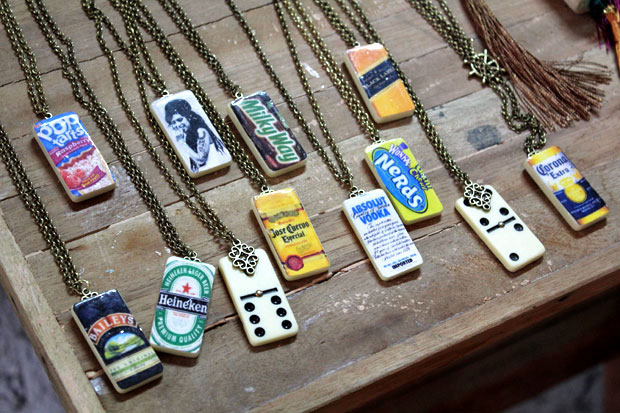 …film rolls into necklaces and keychains…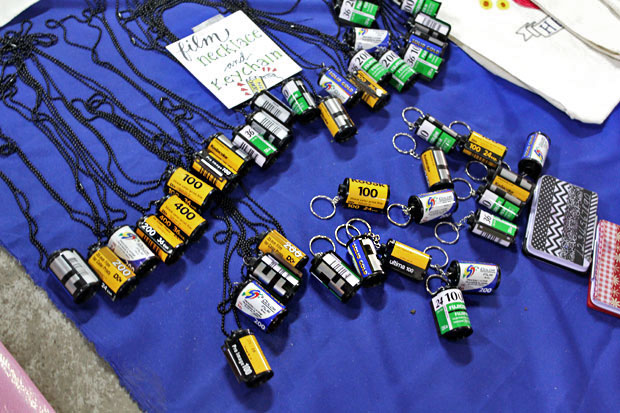 …old maps into new canvases. Very cool.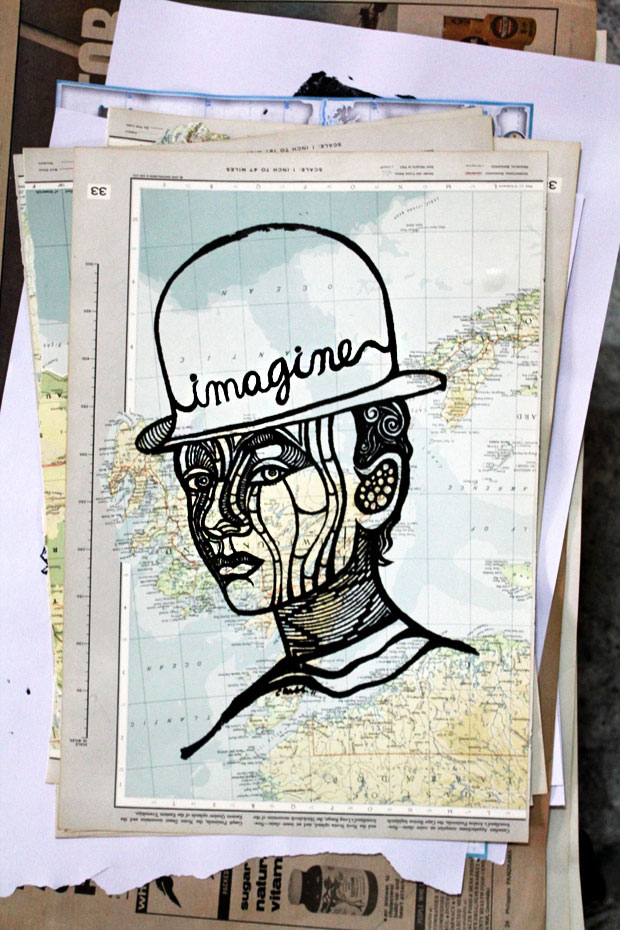 Handcrafted
Beautiful journals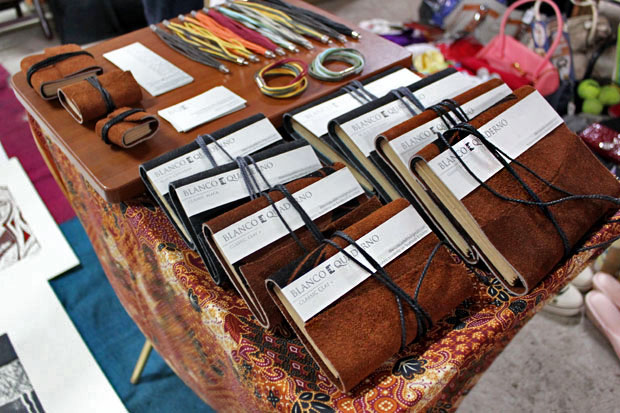 Oversized rings. Love their use of the egg cartons to display them.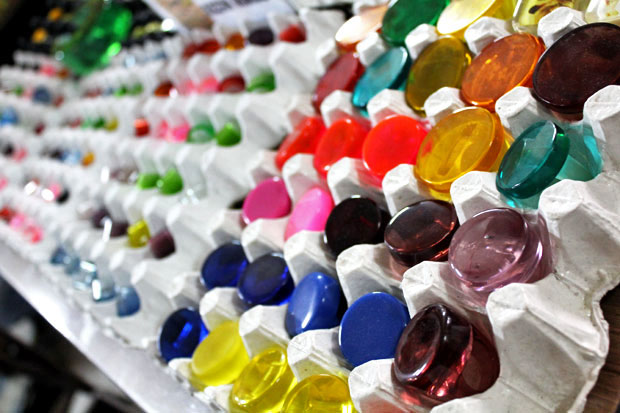 Pendants made from preserved animal parts. I didn't know whether to get excited or creeped out. 😐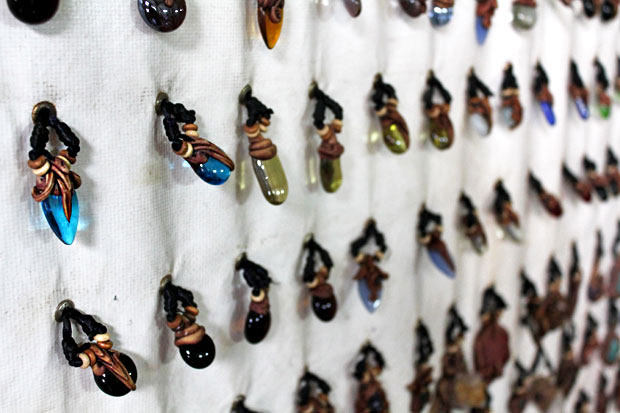 Skulls are cool. I bought me one of them skull pipes, you know, for display and shit.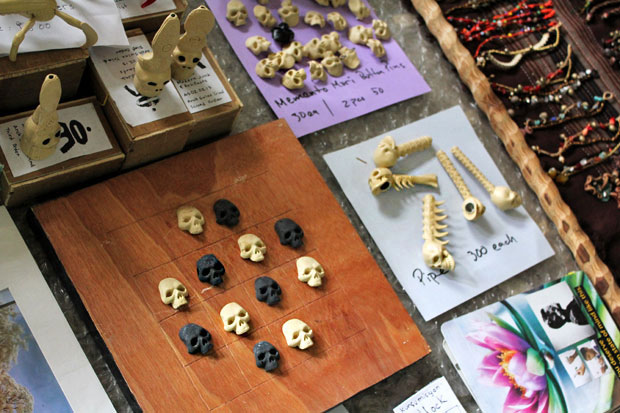 So kitschy, they're almost cool. I said almost.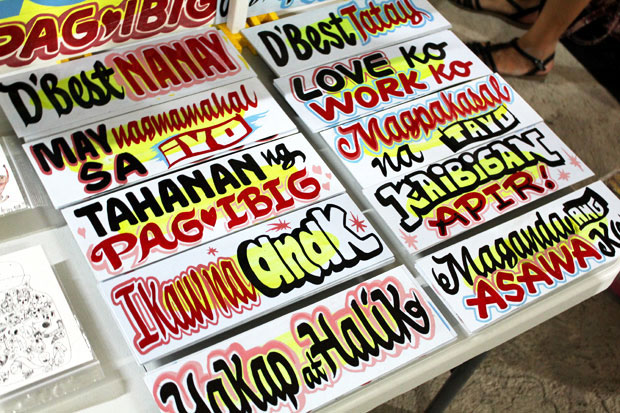 Prints / Photography
Beautiful silkscreen prints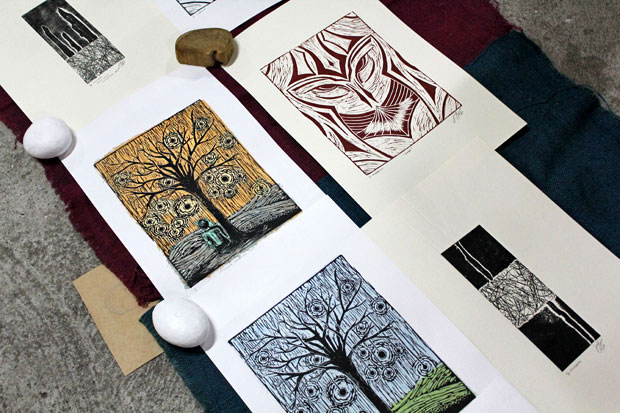 Not sure what these were…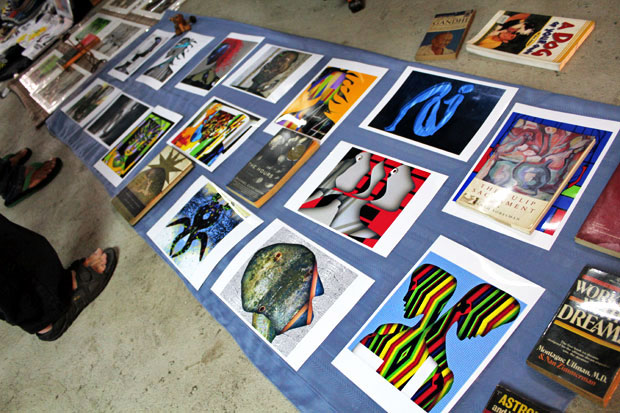 Loved these. Remember Voltes V?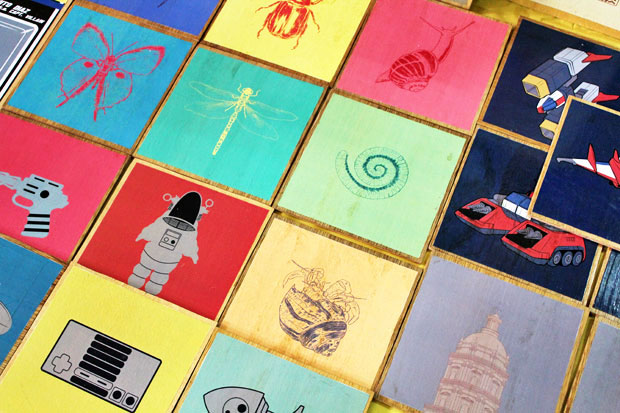 Paquito Diaz aksyon figure print, ala GI Joe. 😆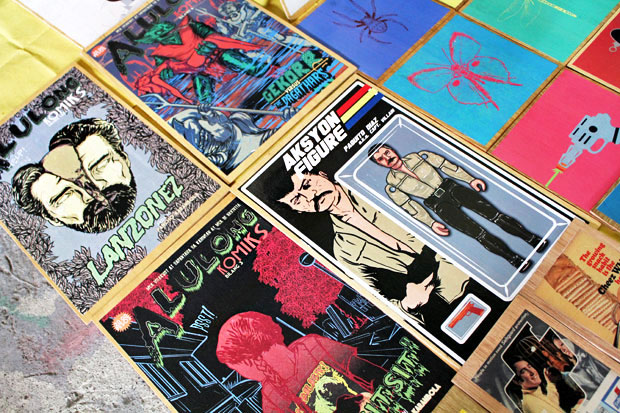 Windy Conversations with Gerome Soriano
A parallel event held at the same venue, Gerome Soriano talked about the rarely practiced technique of Kite Aerial Photography, which was his UST college thesis in 2012. Tethering his camera to that kite, he then takes these fantastic aerial shots with a remote. Pretty damn awesome, but how does he safely land the kite without smashing all his expensive equipment? I can see why it's rarely practiced. 😆
Find out more about the process and his work HERE.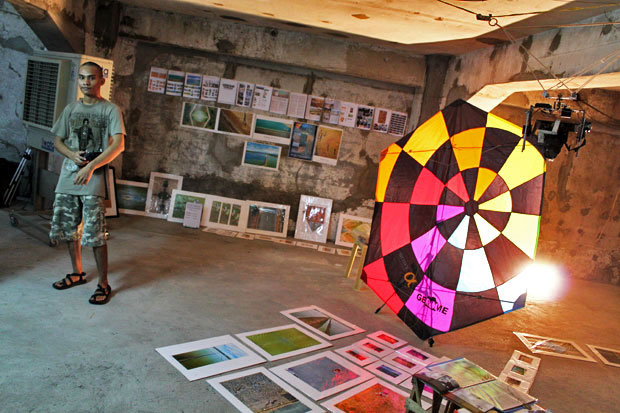 To stay abreast on all Future Markets and other 98B events, you can follow them through any of the social networks below. As you can see, they're not very fond of social networking. 😆
98B COLLABoratory
413 Escolta St., Mezzanine Level, First United Building, Binondo, Manila
Facebook: 98Bcollaboratory
Twitter: 98Bcollab
YouTube: 98BArtCollaboratory
Instagram: 98bcollaboratory
Flickr: 98bcollaboratory
Email: [email protected]