Ever wonder how people get those half over, half underwater shots? I used to think it was with a GoPro and superhuman timing.
I've tried getting those same shots with just my GoPro but it was impossible. I'd shoot the video while trying to keep the waterline right at the middle of my lens. Confident each time that I held my GoPro steady enough and at just the right angle, I would review the footage only to find that half and half unicorn show itself for just a split nanosecond (at best) before going completely above or below the waterline. Slowing down the video and trying to get a screen grab didn't do any good because it would give me a blurry, poor quality image.
Little did I know that all it takes is a nifty mount called a GoPro Dome. Attached to your GoPro, it's a concave piece of plastic that basically turns the ocean into a giant aquarium. Scroll down to see what I mean.
Still Photography
Half over, half under. Isn't that cool? What the Dome does is push the waterline away from your GoPro lens, enabling you to film it as easily as you would water in an aquarium. Be sure to watch the video at the bottom of this post for a demo video and to see what the Dome looks like.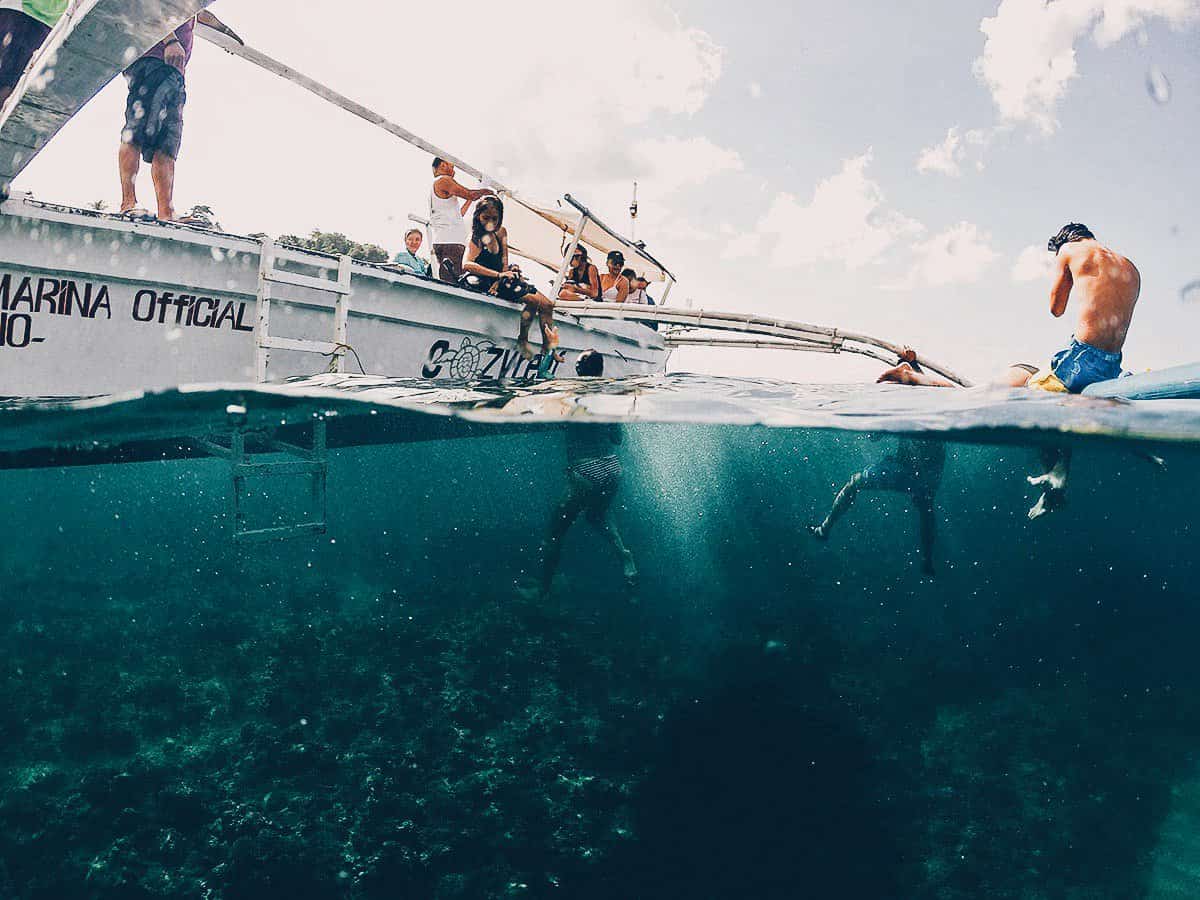 Legs coming out of nowhere. A wave crashes into my dome at the right time to obscure the boat. I had my GoPro on timelapse mode and a 10 second interval to capture these stills.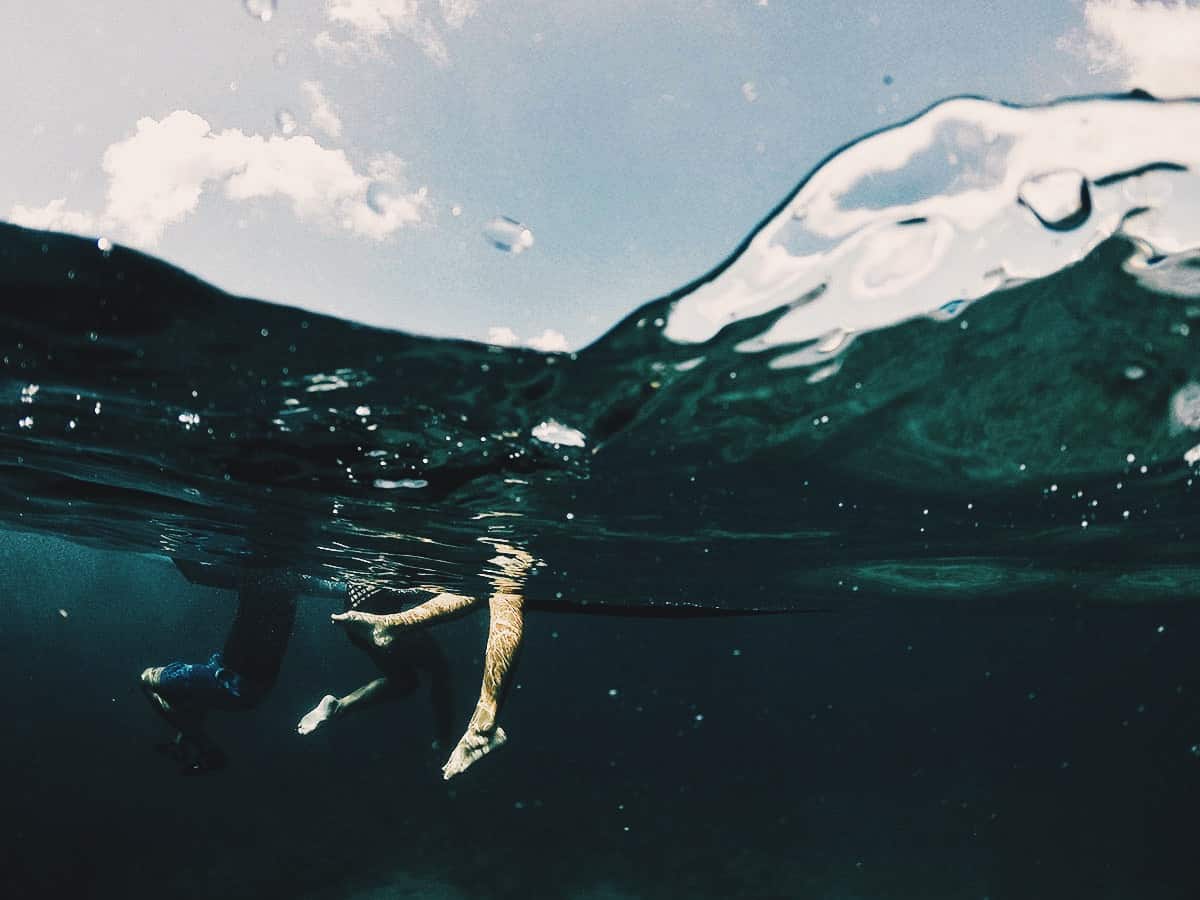 There's my niece Marianna swimming away from her crazy dome-wielding uncle.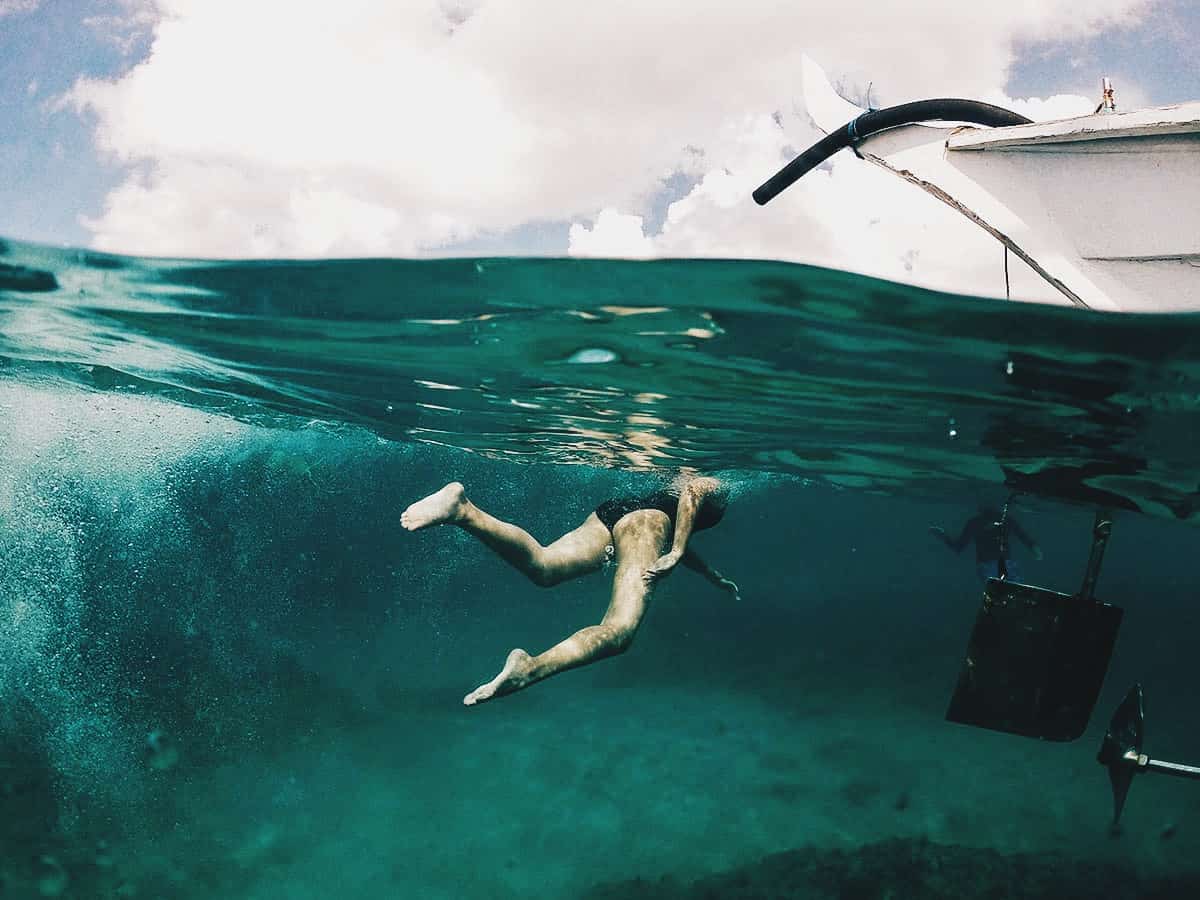 Headless nieces and nephew. 😆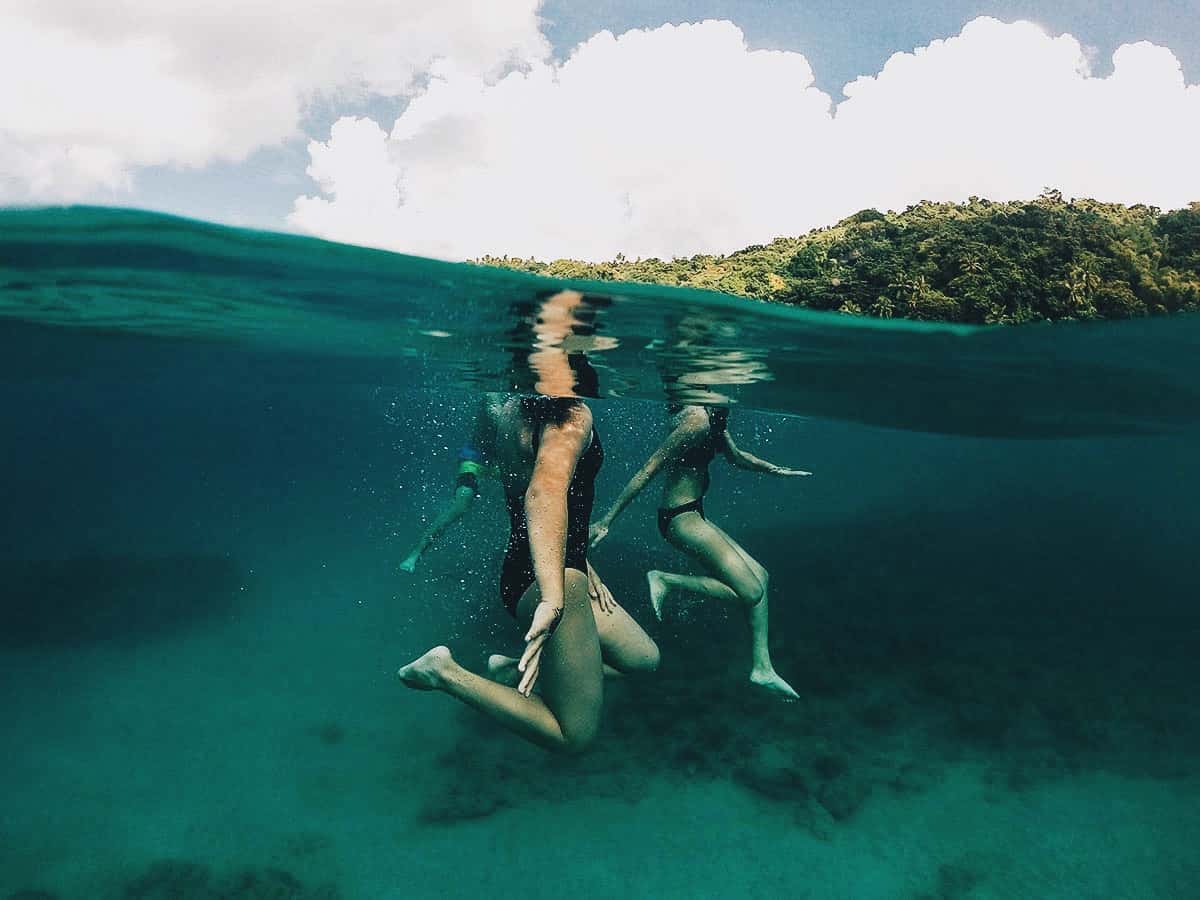 We rented that house off AirBnb over the holidays. Known as Cozy Reef, it's a huge 5-bedroom house in Anilao, Batangas in the Philippines. If you enjoy diving, then this is a good house to rent. It can fit 16 people so it's like having your own mini dive resort! 😯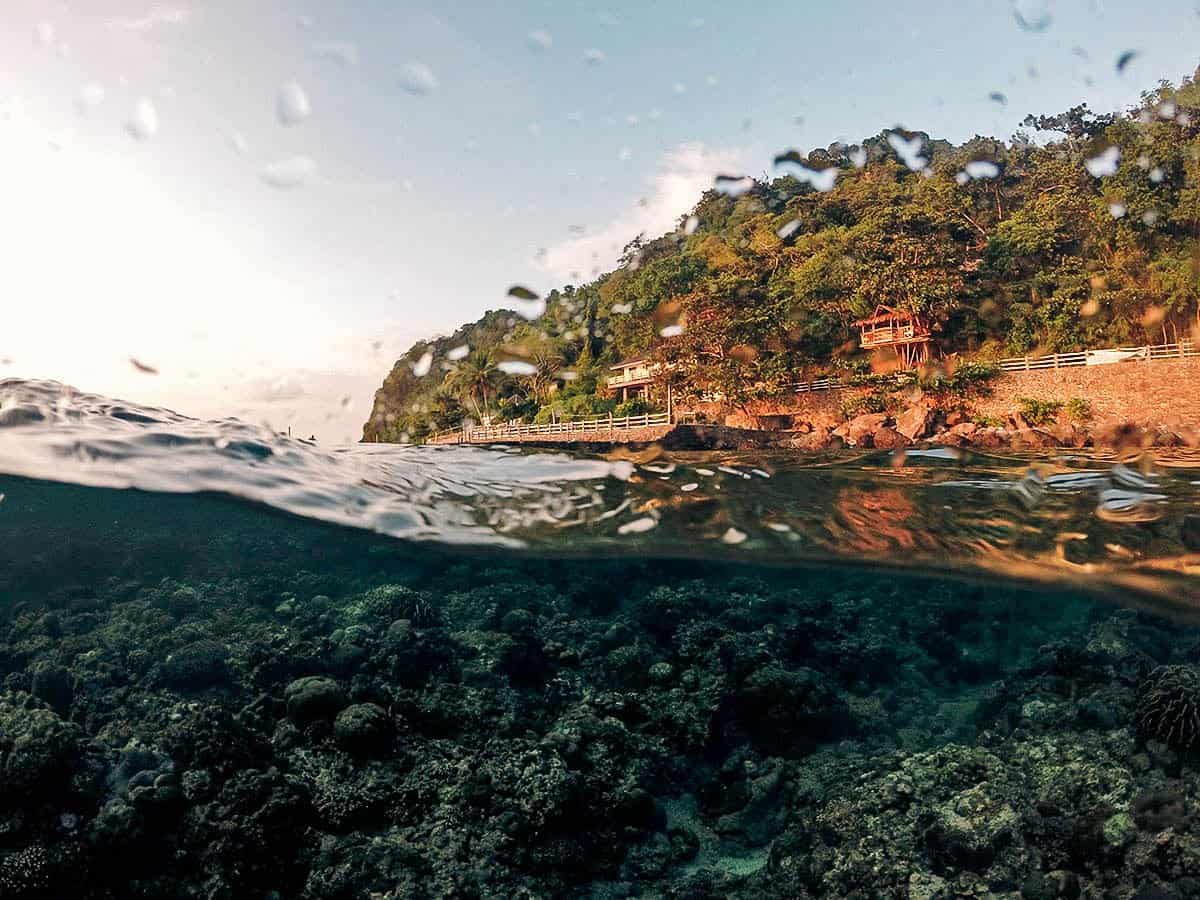 You don't have to be a scuba diver to enjoy Anilao. The snorkeling is pretty sweet too. Check out those coral beds!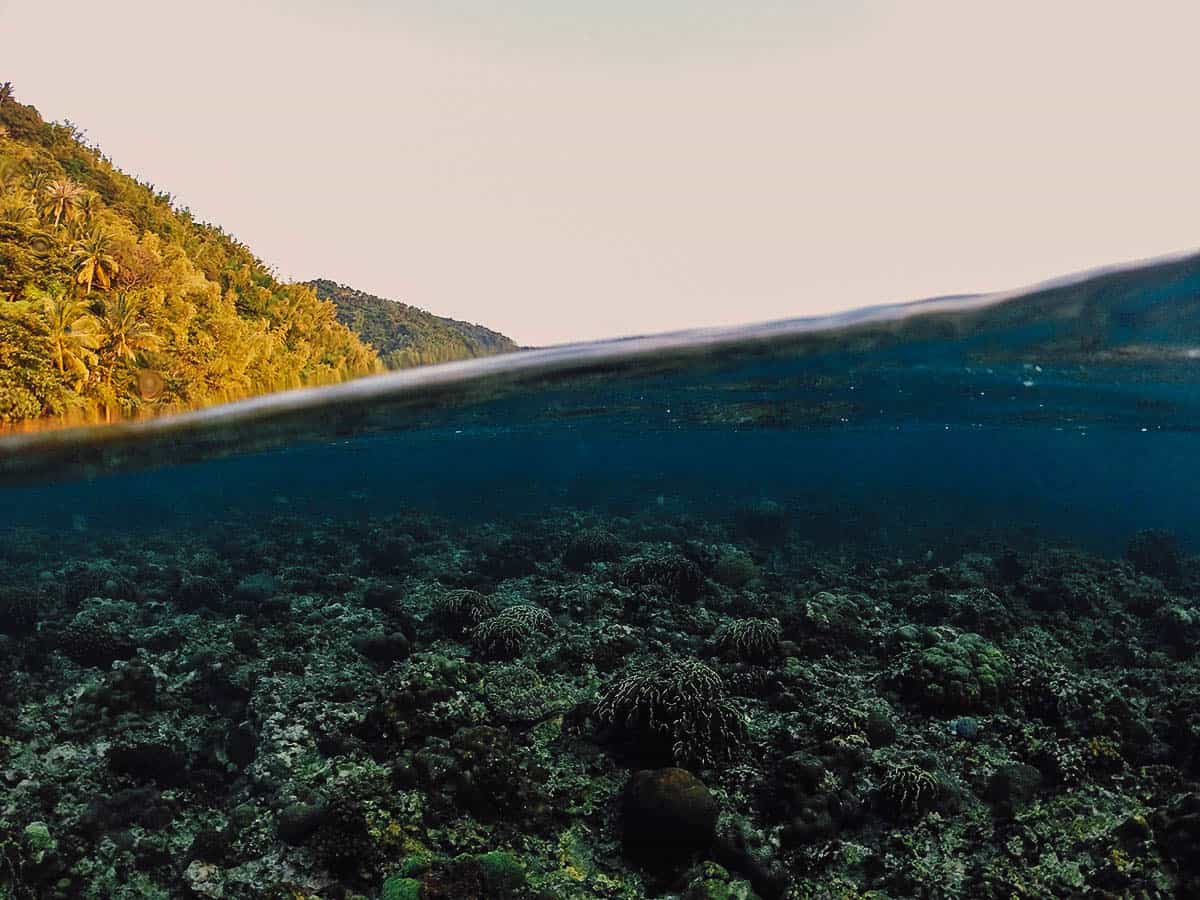 My sister-in-law Anna in the distance on a paddleboard. Cozy Reef has stand up paddleboards and kayaks that guests can freely use.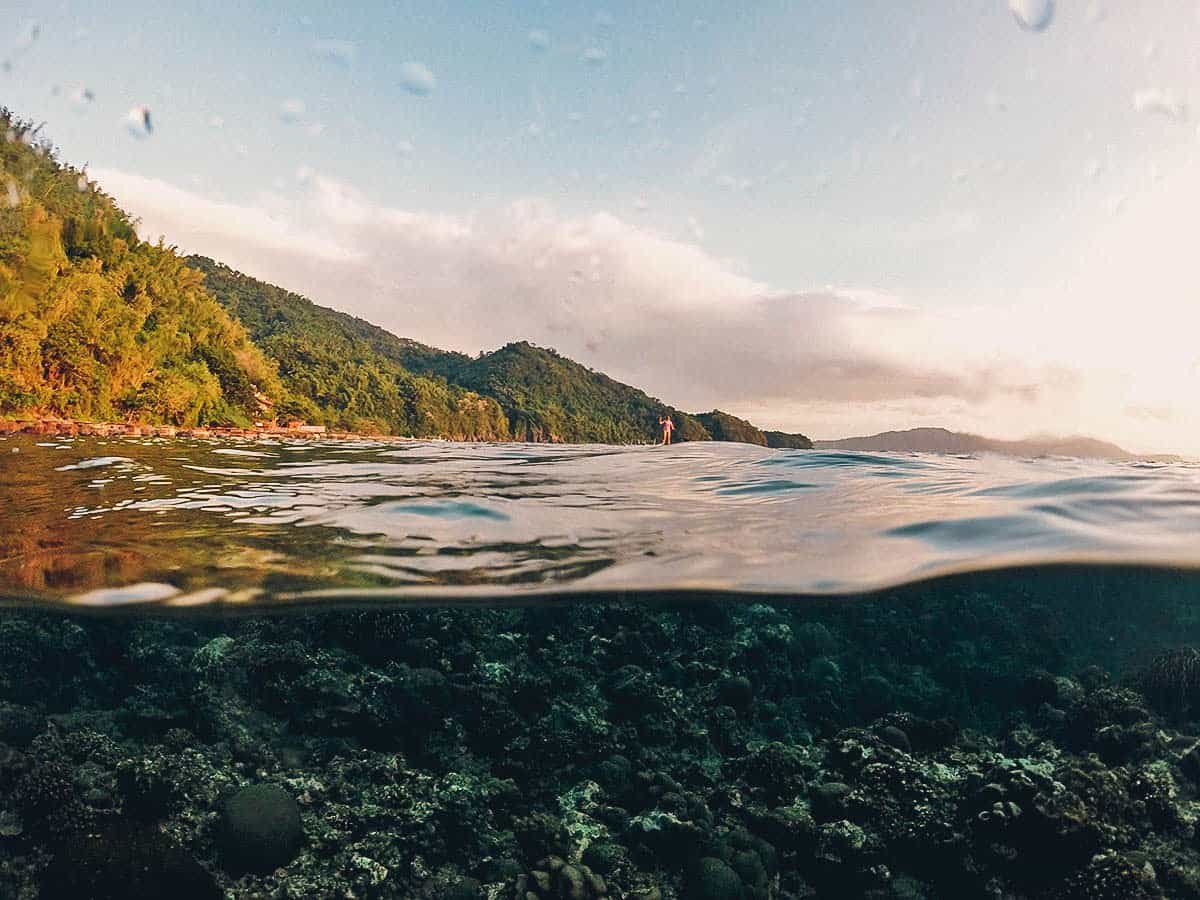 Paddling back to the house. Notice the water droplets? I'll discuss that more towards the bottom of this post.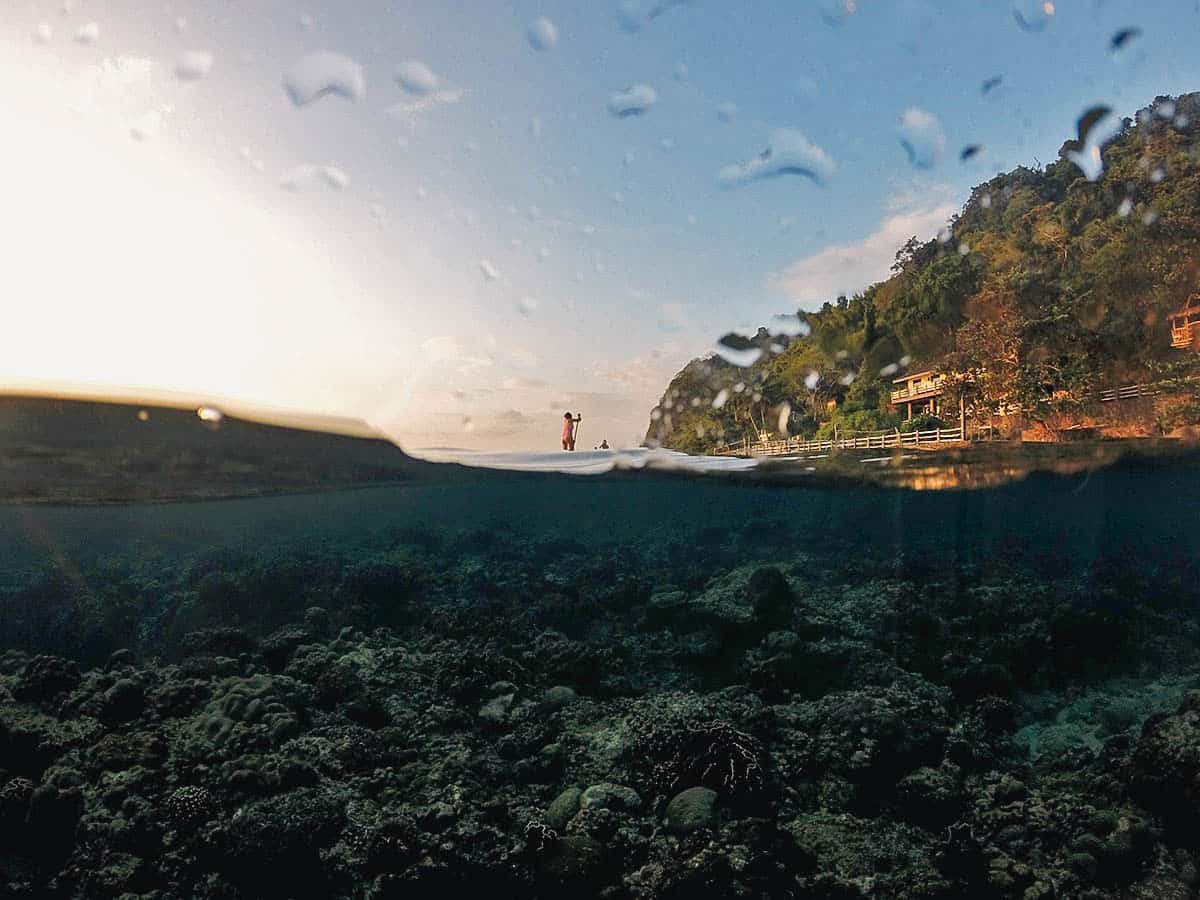 Making waves. As described above, I had my GoPro on timelapse mode so I asked my niece Gabby to do a few rounds on the paddleboard as the sun was setting beyond the horizon.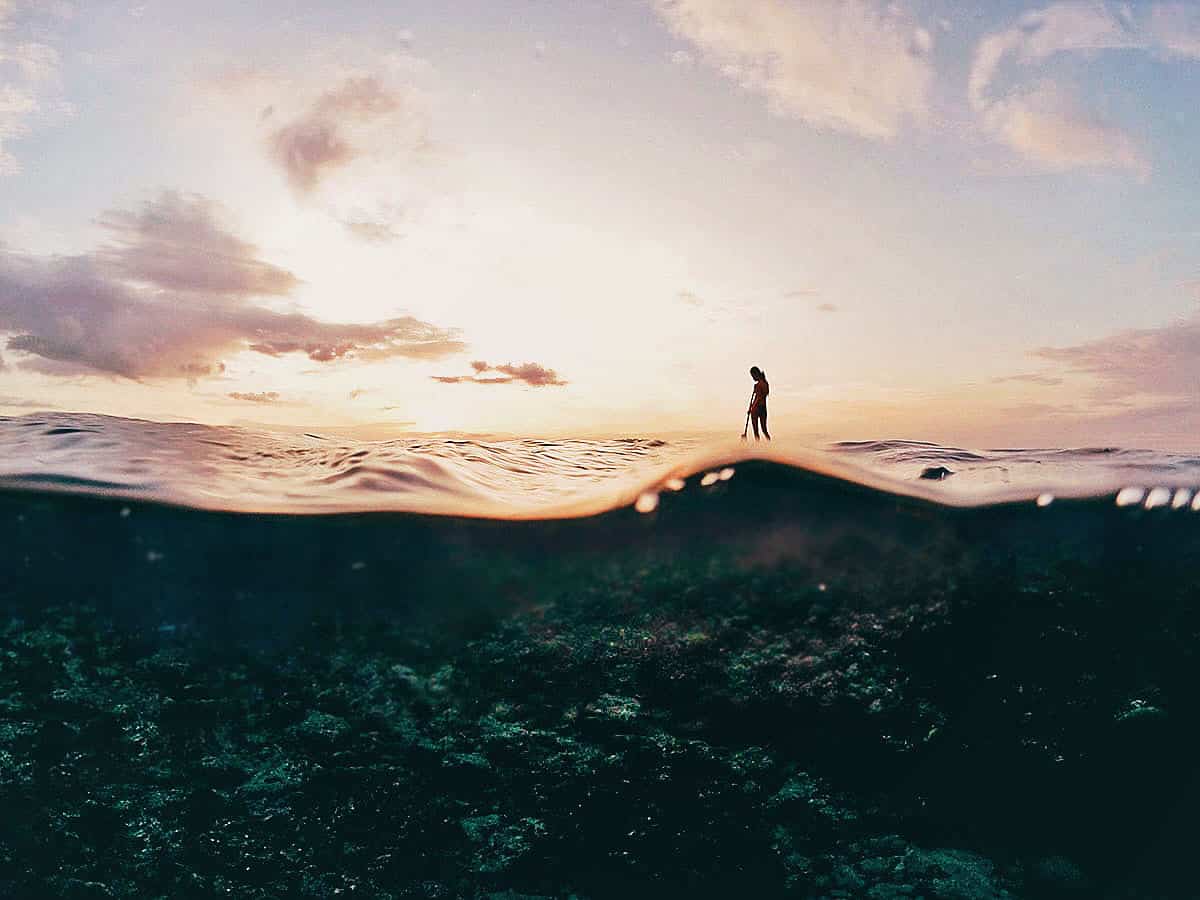 Whoosh! A wave comes in so I lose sight of Gabby for a second.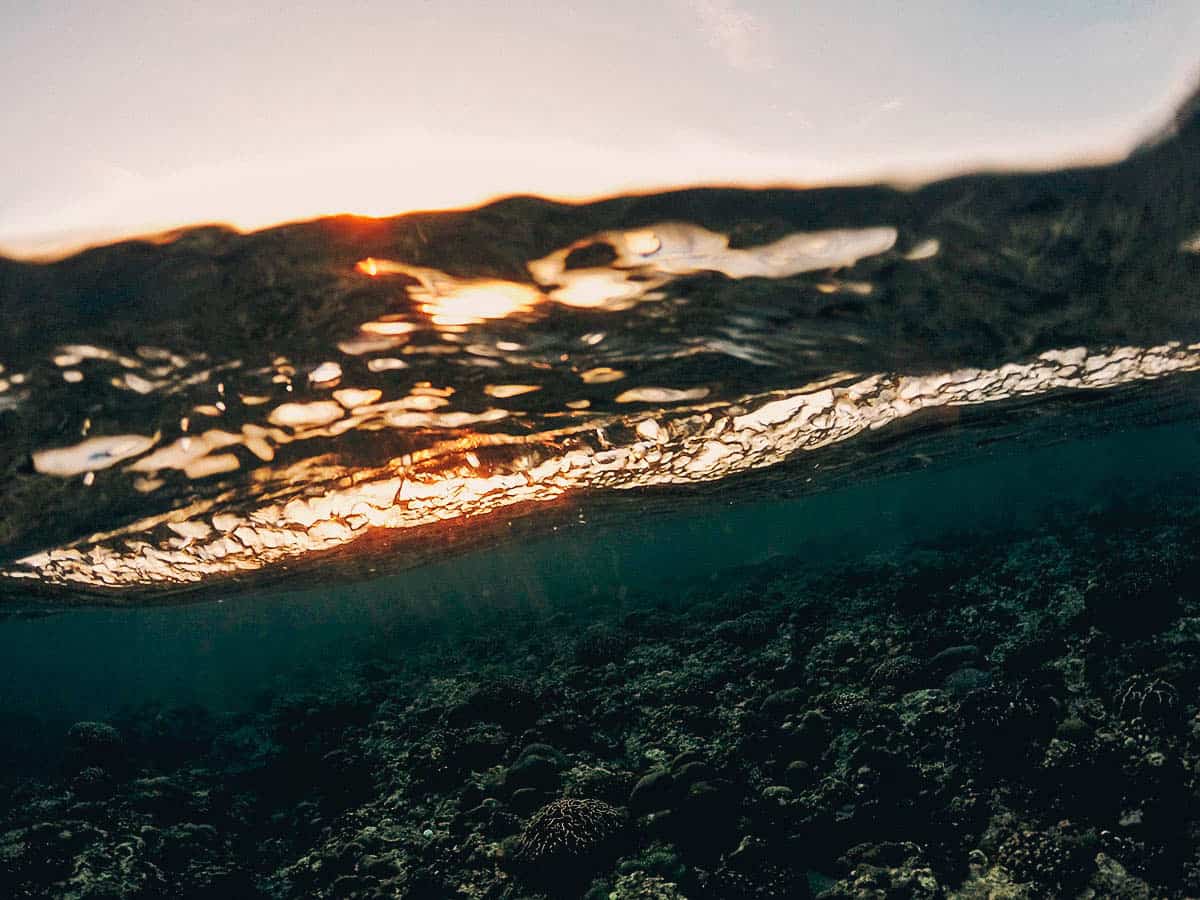 There she is! She was between me and the sun so she was backlit and underexposed in most of these shots. Unfortunately, the same held true for the underwater portion of these shots as well. Many were too dark to show any detail.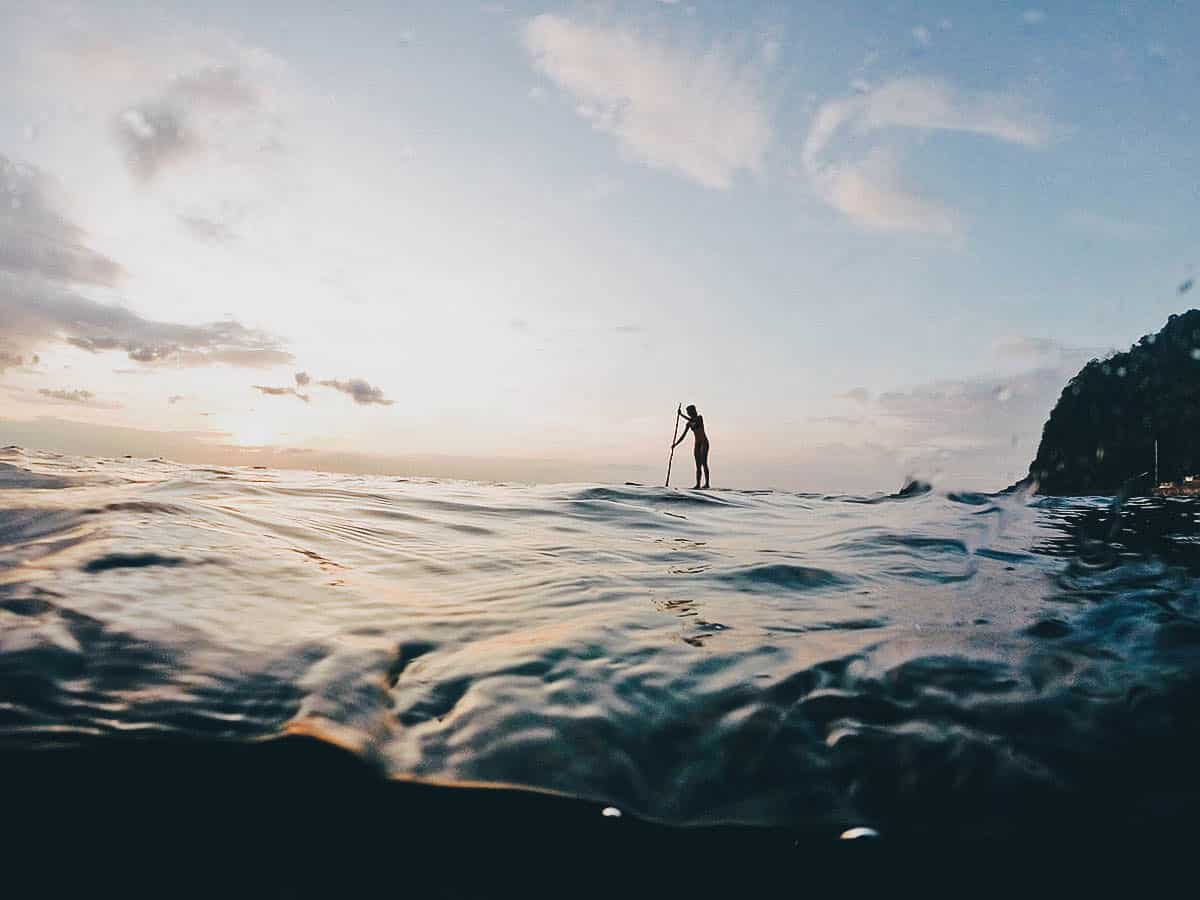 This one came out pretty awesome though. This was edited by Gabby herself using the Snapseed and VSCO apps. She edited the one at the top of this post too. Kids these days are so frikking good! 😯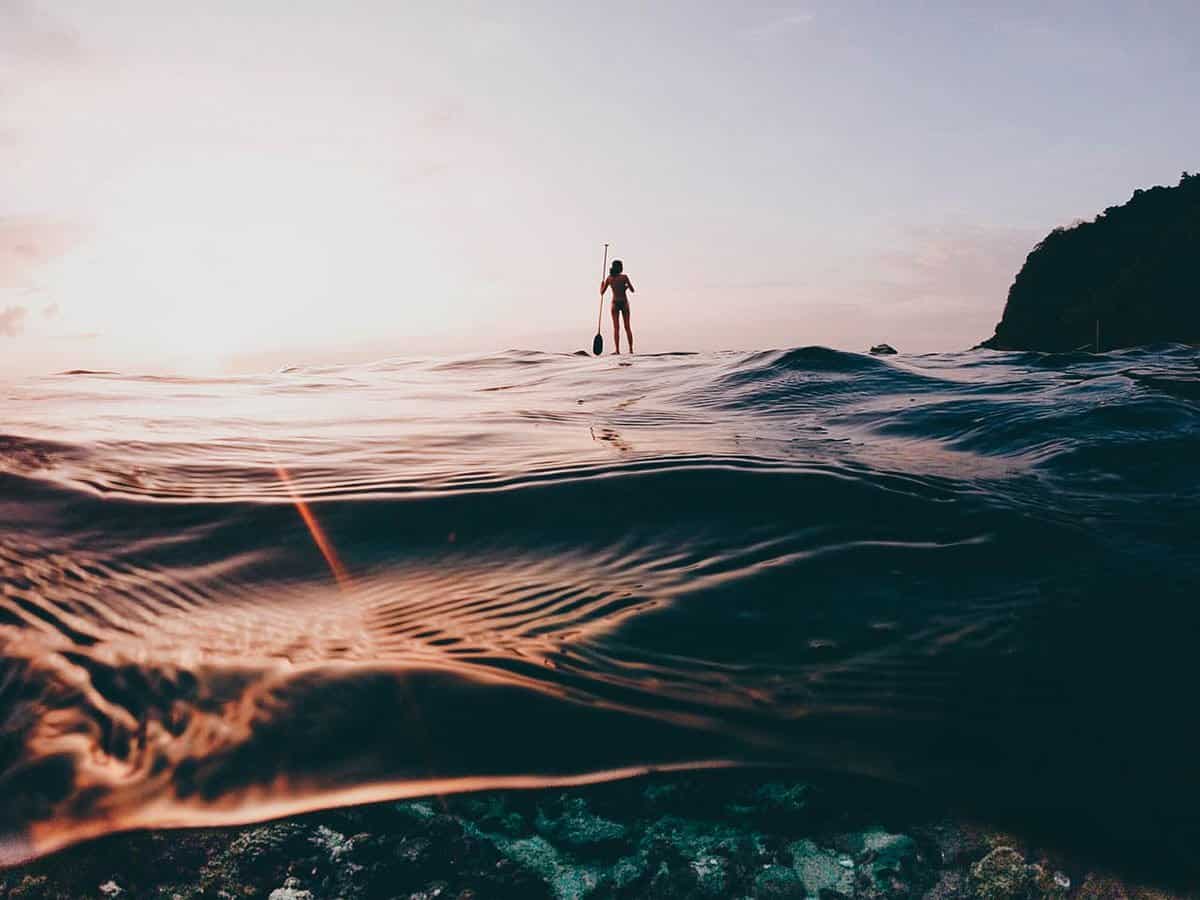 What I Didn't Like
As happy as I was with the Dome, it did have its flaws.
1. Water Droplets
Many of the images had water droplets on the top half of the dome. You may have noticed them on several of the pictures above. I don't know if there's anything that can be done about that (nano repellent spray maybe?), but you can remove them in Photoshop.
2. Unwanted Reflections
When you're facing the sun or a similarly strong light source, you'll see a reflection of your lens against the dome. This is evident in the three images below. Like the first issue, it may just be the nature of the device so there may not be an easy fix to this.
Notice the edges of the GoPro's squarish lens towards the bottom of the picture? The reflection here isn't so bad and can easily be removed in Photoshop. The following three images are unedited and taken straight out of the GoPro.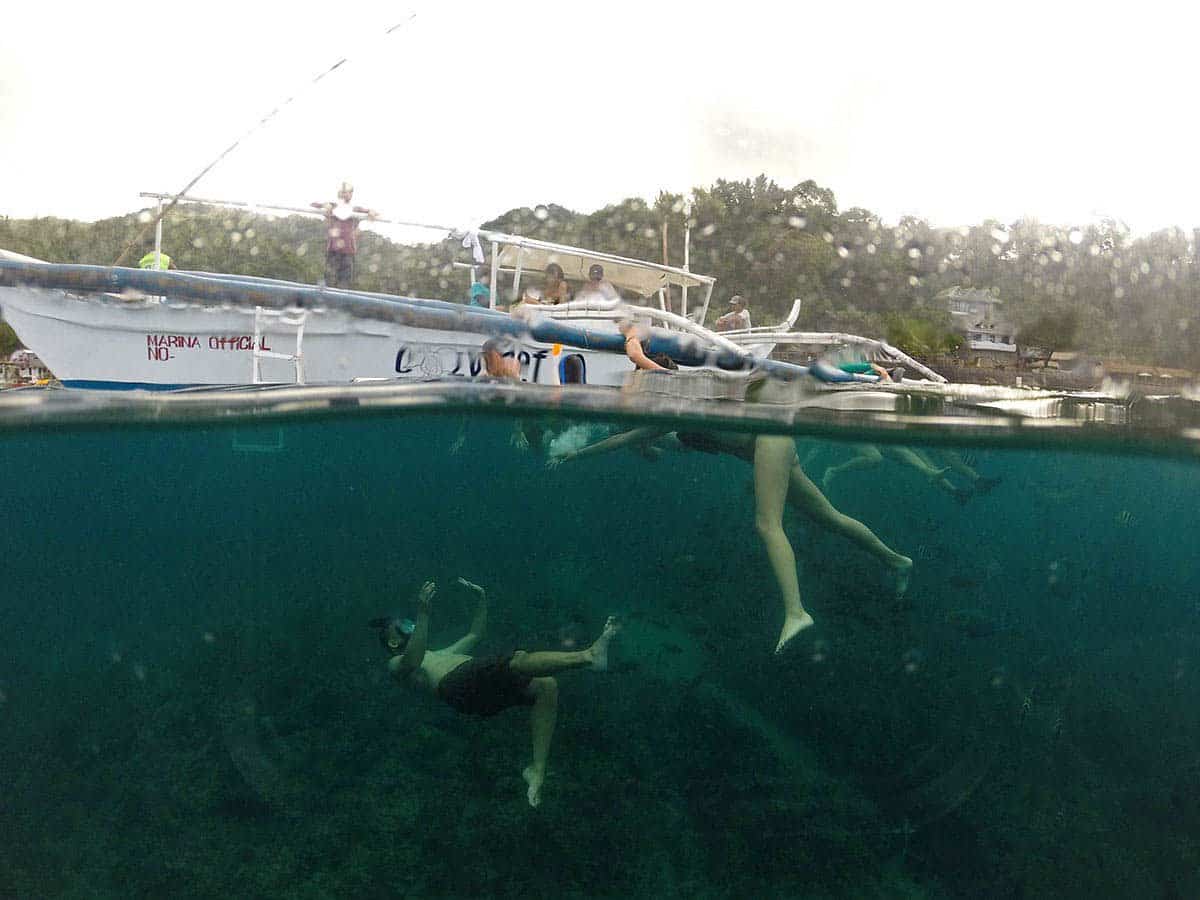 It becomes a little more obvious here.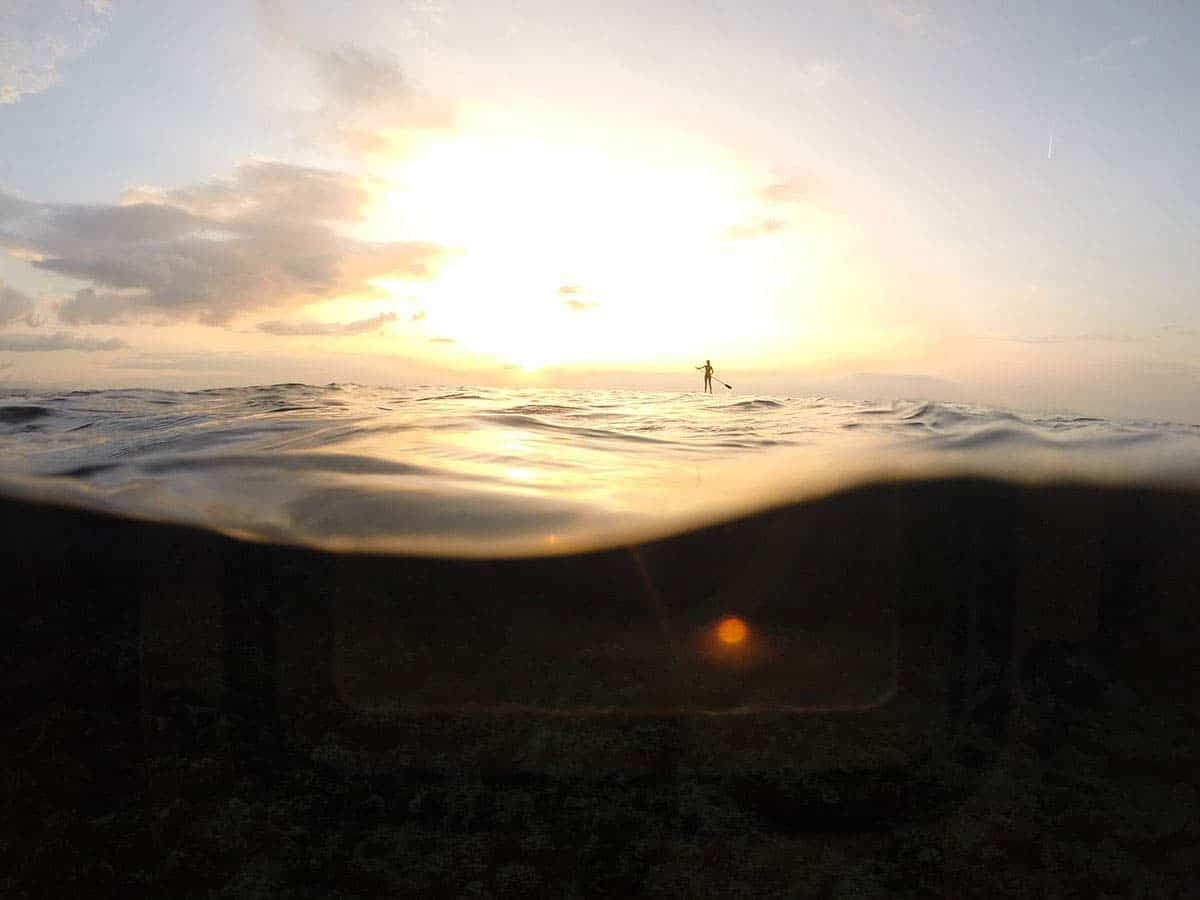 It's really obvious in this one.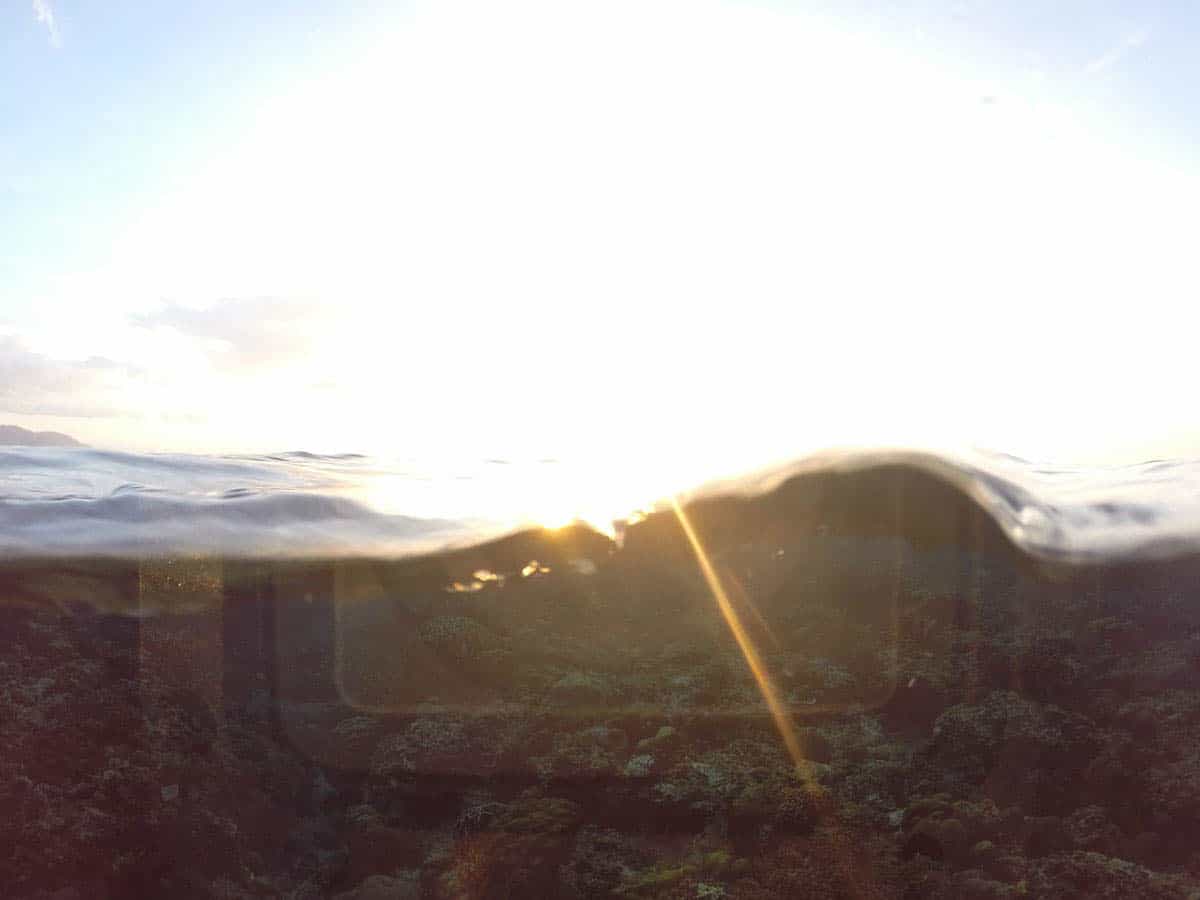 3. Can't See Controls
You need to affix your GoPro to the back of the dome as tightly as possible using a screwdriver. This is to ensure that water doesn't get into the dome. Once you've done that, there's no way you can remove the GoPro (unless you've got a screwdriver in your Speedos. 😉 ). The problem is, the housing is made with opaque plastic so you can't see the GoPro's front LCD screen to know what mode you're in! To make sure that I was in the right mode, I reminded myself that switching on the GoPro automatically put me in video mode and pushing the top shutter button three times (and hearing three beeps) put me in timelapse mode. Forget trying to make more complex setting changes because that would mean having to memorize more beeps!
Unlike the first two issues, I think this problem can be solved by constructing the housing out of clear plastic. That way you can see the screen and easily change settings while in the water.
I hope you found this review helpful! If you're interested in getting a GoPro dome for yourself, then you can purchase this exact model on Amazon. Thanks again for reading/watching and have a great time taking these half and half shots!