Bucket lists. Many travelers have them.
I have one. Ren has one (sort of). And together, we have a couples bucket list filled with experiences we want to scratch off as a married couple.
Unfortunately, bucket lists are all we have at the moment with this global pandemic making travel impossible for the next few months, maybe even longer. All we can do is dream while we shelter in place and do our part in flattening the curve, which is fine with us.
But just because we're grounded now doesn't mean we can't make plans for future trips. Nothing beats the feeling of being in a new city but sometimes, oftentimes, travel planning is half the fun.
To help people get a jumpstart on their future trips, our friends at ViaHero have launched Bucket List – a travel planning service that puts travelers in contact with local experts to help build your personalized bucket list.
Think of it as a way of turning your bucket list ideas into an actual trip in the not too distant future.
Save This on Pinterest!
No time to read this now? Click on the red save button and pin it for later!
WHAT IS A BUCKET LIST?
This may seem like a silly question these days but we may as well define what a bucket list is first before anything. A bucket list is a number of experiences or achievements that a person wants to accomplish before they die.
To give you some ideas, bucket list examples include experiences like skydiving, trekking to Machu Picchu, taking a cruise to Antarctica, or eating sushi in Japan. No matter how big or small, these are all examples of bucket list items that people may want to experience before they die.
No one really knows where "bucket list" originated from. The term increased in popularity after the release of the 2007 film The Bucket List with Morgan Freeman and Jack Nicholson, but people believe the term existed long before that. It may have originated from the English idiom "kick the bucket" which is an informal way of saying "to die".
Whatever its true origin, it's become a popular phrase, particularly within the context of travel. If you think the term "bucket list" sounds too morbid, then you're welcome to call it a "dream list" or "travel wish list", maybe even a "vacation list".
Whatever you want to call it, if you're reading this article, then we're pretty sure you have one too.
Enjoying the view of Mt. Fuji from Lake Kawaguchi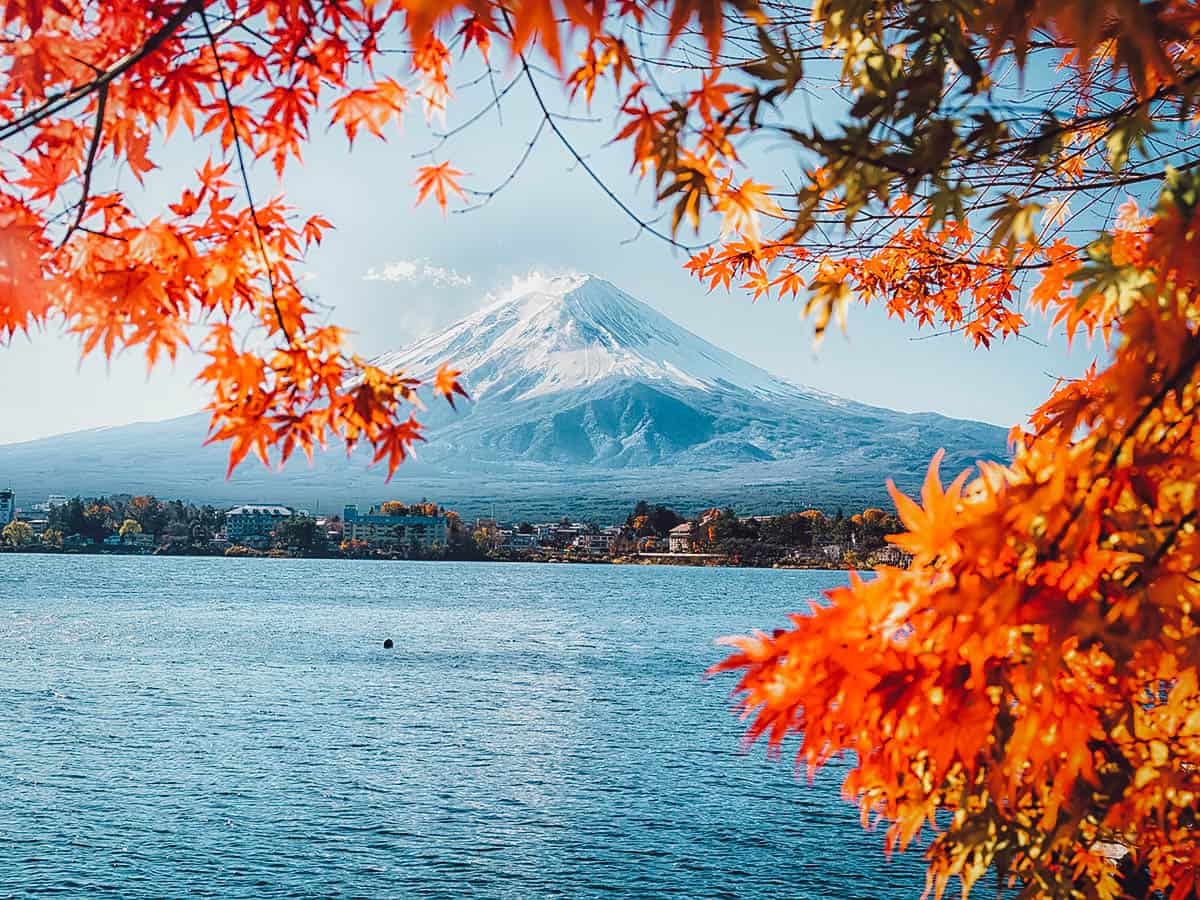 Photo by Milosz Maslanka via Shutterstock
WHAT IS VIAHERO?
We've been working with ViaHero for several years now. They're a travel planning service that puts travelers in contact with local destination experts to help plan their trips.
They'll ask you to fill out a questionnaire to determine what type of traveler you are – whether you're into food, adventure, history, culture, or all of the above.
Based on the answers you give, they'll present a panel of local experts who can help plan your trip. Once you've chosen your local expert, they'll get to work crafting a customized itinerary for you based on your personal travel preferences.
They have destination experts in various cities and countries around the world like Japan, Portugal, Thailand, and the Philippines. But with travel being taken off the table by the global pandemic, they've since launched their new Bucket List service which allows you to plan future trips to different destinations around the world without having any specific dates in mind.
You can think of it as a cheaper and more lightweight version of their full travel planning service.
Smoking a cigar in Havana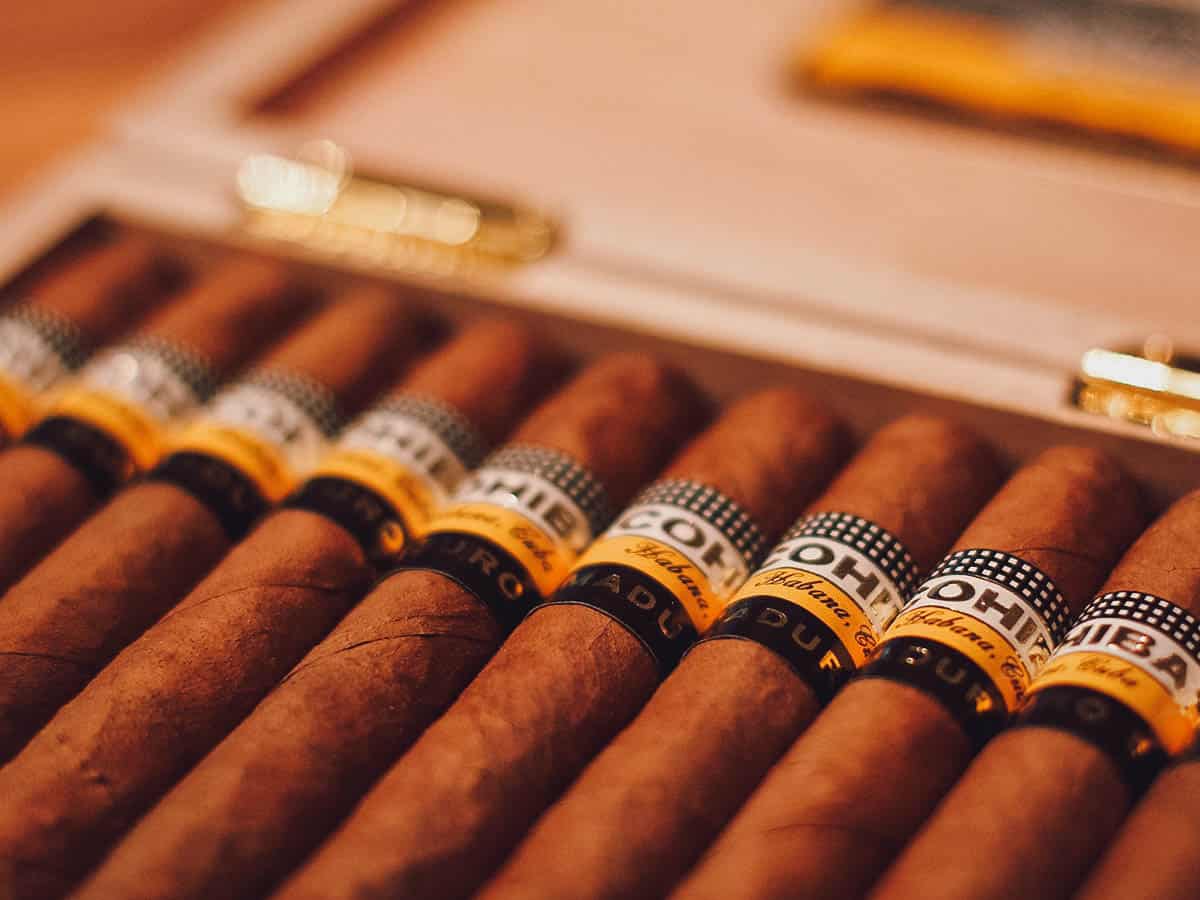 PHOTO: "Cohiba Maduro 5" by Gerald Gabernig, used under CC BY 2.0 / Processed in Photoshop and Lightroom
BUILD MY BUCKET LIST
It costs just USD 20 to create your bucket list. After you've filled out the questionnaire and chosen a local expert, they'll get to work in planning your future trip.
Each personalized bucket list will contain ten recommendations, a custom map, general transportation information, useful phrases in the native language, and tips on money and safety.
Here's a quick breakdown of what you can expect:
✓ Destination-specific travel tips
✓ Unlimited messaging with a local
✓ Ten (10) personalized recommendations
✓ Tailor-made map
Follow the link to view a sample bucket list.
If you'd like to have a local expert plan your future trip, then you can click here for more information and to get started. They can help plan your trip to multiple destinations in Asia, Europe, and the Americas.
FINAL THOUGHTS
All this time in quarantine has gotten me thinking about my own bucket list. I used to have a lot of things in my bucket list but I've since trimmed it down.
For one, we're not the type of people who want to visit every single country. We travel for food so our couples bucket list is populated with destinations that have fantastic food, like Italy.
Personally, I don't think I have any crazy bucket list ideas but I do have three non-food-related bucket list things I still want to do:
Complete the 780 km (485 miles) Camino Frances in under a month.
Go on an ayahuasca retreat with a shaman in Peru.
Sail from Ushuaia to Antarctica.
I think that's pretty much it. Just a few items on my bucket list but each a major life event, at least for me.
What about you? What do you have on your bucket list?
Have your bucket list holidays changed at all because of the pandemic? Let us know in the comments below as it's always fun comparing notes about travel.
In any case, we hope you're all staying safe and managing well during these uncertain times. No one knows how long this pandemic will last but it won't be forever.
Until it's safe to travel again, stay home, be healthy, and keep dreaming about your bucket list.
Eating a cannolo in Sicily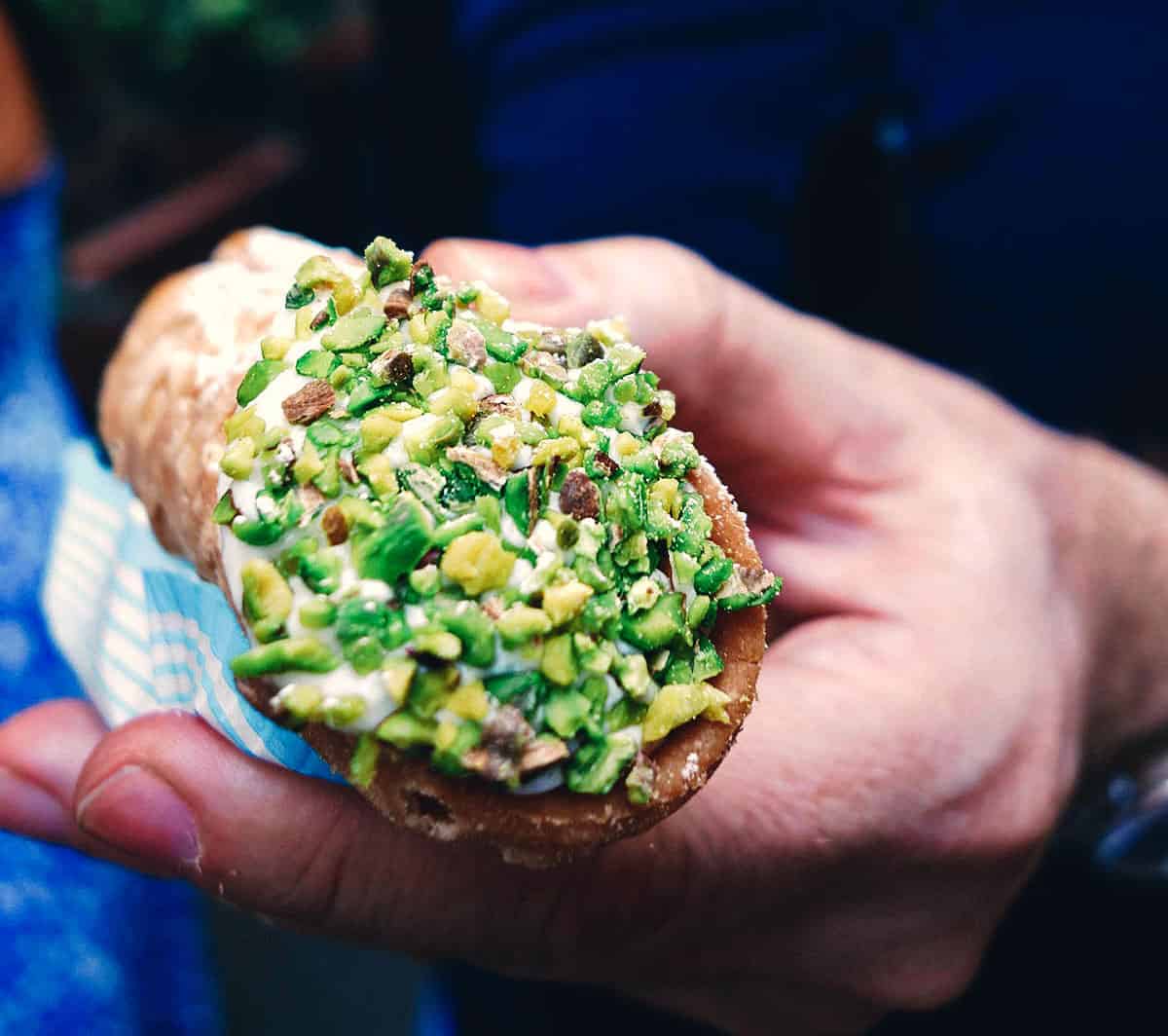 Disclosure
Some of the links in this guide are affiliate links, meaning we'll get a small commission if you make a purchase at NO extra cost to you. We only recommend products and services that we use ourselves and firmly believe in. We really appreciate your support as this helps us make more of these free travel guides. Thank you!