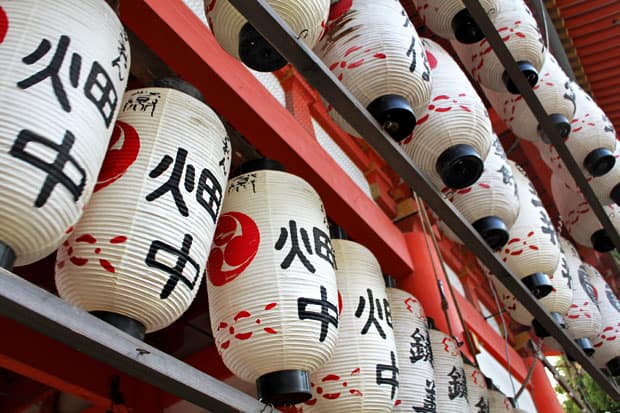 8 Things to Do Before Traveling to Japan
NOTICE: Your health and safety come first. Please adhere to the WHO recommendations and avoid any non-essential travel at this time. If travel is unavoidable for you, then you can check the Flatten the Curve website for information on global travel restrictions.
DISCLOSURE: Some of our articles contain affiliate links. The ones that do will have a disclosure statement at the bottom. You can refer to our privacy policy and terms of use for more information.
Ok, so you were quick on the draw and scored that piso fare ticket to Japan from Cebu Pacific, what do you do now? Acting out of impulse, I found myself in the same position last year when I snapped up cheap airline tickets to Osaka. Aside from the obvious like getting a visa and booking hotel rooms, I didn't know what else I could do to prepare for our trip. Thankfully, I do now. Here's what I learned from our recent Japan holiday.
1. Get a Visa (for Filipinos)
If you're holding a Philippine passport, then you'll need to secure a tourist visa to Japan. CLICK HERE for a step-by-step process.

2. Make Hotel Reservations
I always secure a hotel room on every trip through TripAdvisor. In this case, I googled "where to stay osaka tripadvisor" and went from there.
If you've never used it before, the site asks you to enter your travel dates before pulling up a filterable list of hotels with accompanying prices, ratings, and customer reviews. Once you've found a hotel that suits you, you'll then be taken to a partner site like Booking.com. It's super easy and convenient. We booked two hotel rooms this way for our recent trip, one in Osaka and another in Kyoto. You can read my reviews for both hotels below.
OSAKA: Best Western Hotel Fino Osaka Shinsaibashi
KYOTO: Toyoko Inn Kyoto Gojo-Karasuma
3. Order a Pocket Wifi Device
This is essential, especially if you're a first-time traveler to Japan. Apart from your hotel, you'll find few free wifi zones in Japan, so this device will come in very handy when checking train routes and doing emergency online research.
You can preorder the device before your trip and have it sent to your hotel, or you can pick it up at their airport counter upon arrival. I chose the former and my device was conveniently sent to my hotel a day before we arrived. Inside the package was a self-addressed stamped envelope so you can easily mail back the device before leaving Japan. You can drop it in any red postal office box or leave it at the front desk of your hotel. In my case, I dropped it in the postal office box at the airport, just before going through the departure gates. Cool huh?
There are a couple of rental companies to choose from – Global Advanced Communications and Japan Wireless. I chose Global Advanced based on online reviews. Be sure to reserve your device at least a couple of weeks prior to your trip because they do run out.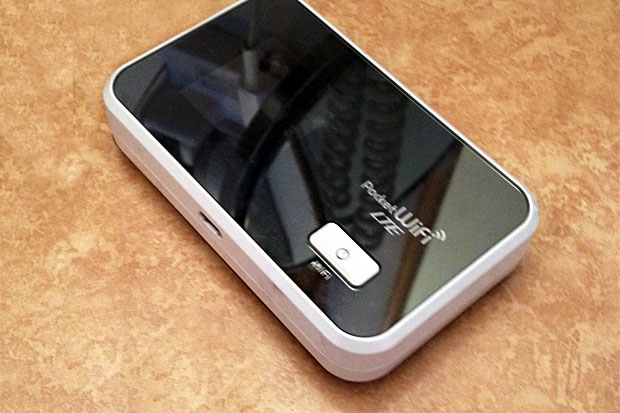 4. Bookmark Hyperdia or Get the App on your Mobile Device
This website will be your new best friend while in Japan. You'll be riding the subway a lot, frequently changing lines and services, and this website will tell you exactly how to get from one station to another. It's very detailed, providing several route options with fare prices and travel times. They don't operate on "Philippine time" in Japan so train arrival and departure information is very accurate. I can't stress enough how handy this website is. It's a lifesaver.
WEBSITE: CLICK HERE | DOWNLOAD: iOS / Android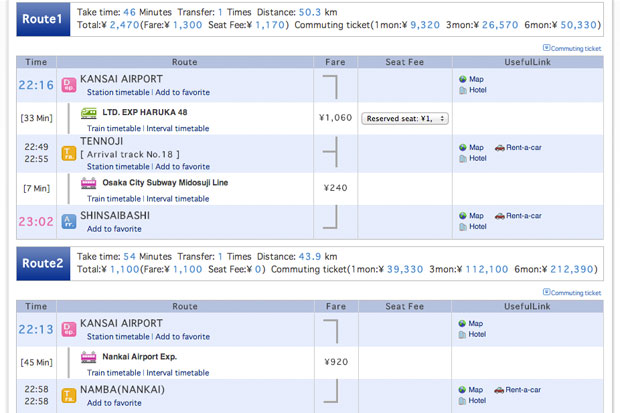 A godsend. Planning an itinerary for Osaka wasn't hard, but Kyoto was a different story. With much ground to cover in just two full days, I needed to plan our trip strategically, and Sygic Travel allowed me to do just that.
With this free app that you can use on your desktop and mobile devices, you can plot points of interest on a map, including your hotel, so you can see exactly how far you need to travel between points. This enabled me to lump attractions that were in close proximity to each other in an effort to minimize travel time. In our case, I grouped together all the attractions that were south of our hotel on the first day, and everything north on the second. Convenient right?
CLICK HERE for more information.
6. Familiarize yourself with the Currency
1 US dollar is approximately 100 Japanese Yen, so conversion is easy. (ie ¥600 = $6, ¥1,500 = $15, etc.) Japan is mostly a cash society so be sure you have a sufficient amount of yen for your trip. We brought enough yen with us, but it would be just as easy to exchange your currency there. Based on what I've read online, the rates are even better. Best ways to do it are at banks and post office ATMs.
CLICK HERE for more information
7. Learn Basic Japanese Etiquette
When in Rome, do as the Romans do. In other words, don't be a sutpid gaijin. You don't have to know all the rules, but you can learn a few basics that will make you more palatable as a traveler. This, for me, is the main difference between a traveler and a tourist, understanding the importance of respect. Remember, you're a visitor here, so you should always remember to be respectful. You wouldn't appreciate anyone being disrespectful in your home, would you?
8. Get Comfortable Shoes
Last but not least, get comfortable walking shoes because you'll be doing a lot of walking in Japan, especially Kyoto. And by a lot, I do mean A LOT! Many of the sites are vast and spread out, so comfort and support for your feet are paramount. For convenience, I suggest wearing slip-ons as well because you'll be taking them off frequently at temples.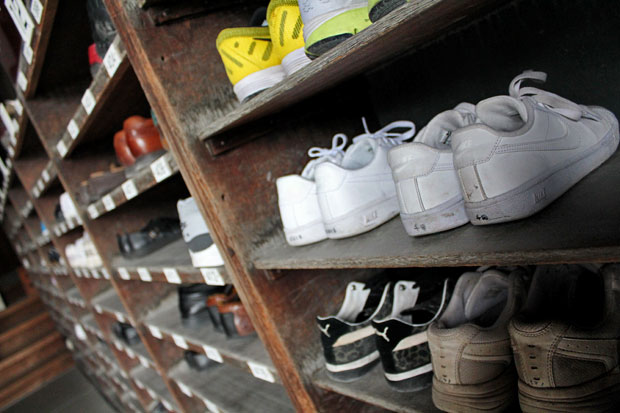 On discounted travel passes, we found that it wasn't all that necessary in Osaka but it's an absolute must in Kyoto. Getting around entirely by bus, we found the Kyoto Bus Only Pass to be a big money-saver. Available for just ¥500 at any subway station, each daily pass entitles you to as many bus rides as you like within the city's limits. Without it, we would have paid up to ¥280 for every ride. For more information on Kyoto special passes, CLICK HERE.
To help plan your trip to Kyoto, I compiled a list of 8 places to visit with limted time in the city. With so much to see there, I hope this helps you narrow it down. I'm working on one for Osaka as well which I'll post here soon.
I hope you found this post useful. If you have any questions, please don't hesitate to ask. Enjoy your trip!
Disclosure
Some of the links in this post are affiliate links, meaning we'll get a small commission if you make a purchase or reservation at NO extra cost to you. We really appreciate your support as this helps us keep this website going. Thank you!