Yo, Drink your Coffee Bitch! At Walter's Coffee Roastery in Istanbul, Turkey
If Walter White were to open his own coffee shop, then it would probably look like this.
Inspired by the hit TV show Breaking Bad, Turkish entrepreneur Deniz Kosan saw a lack of originality in the local food and beverage industry so he set out to open his very own coffee super lab. It takes familiar elements from the series to create a unique meth lab setting complete with yellow hazmat suits, periodic table menus, and cappuccinos served in flasks and beakers.
Ren and I aren't fond of themed restaurants but we're huge fans of the show so there was no way we were leaving Istanbul without enjoying a cup of coffee here.
Walter's Coffee Roastery
Walter's Coffee Roastery is located on the Asian side of Istanbul. It's a little hard to find so I suggest using GPS to track it down. More details at the bottom of this post.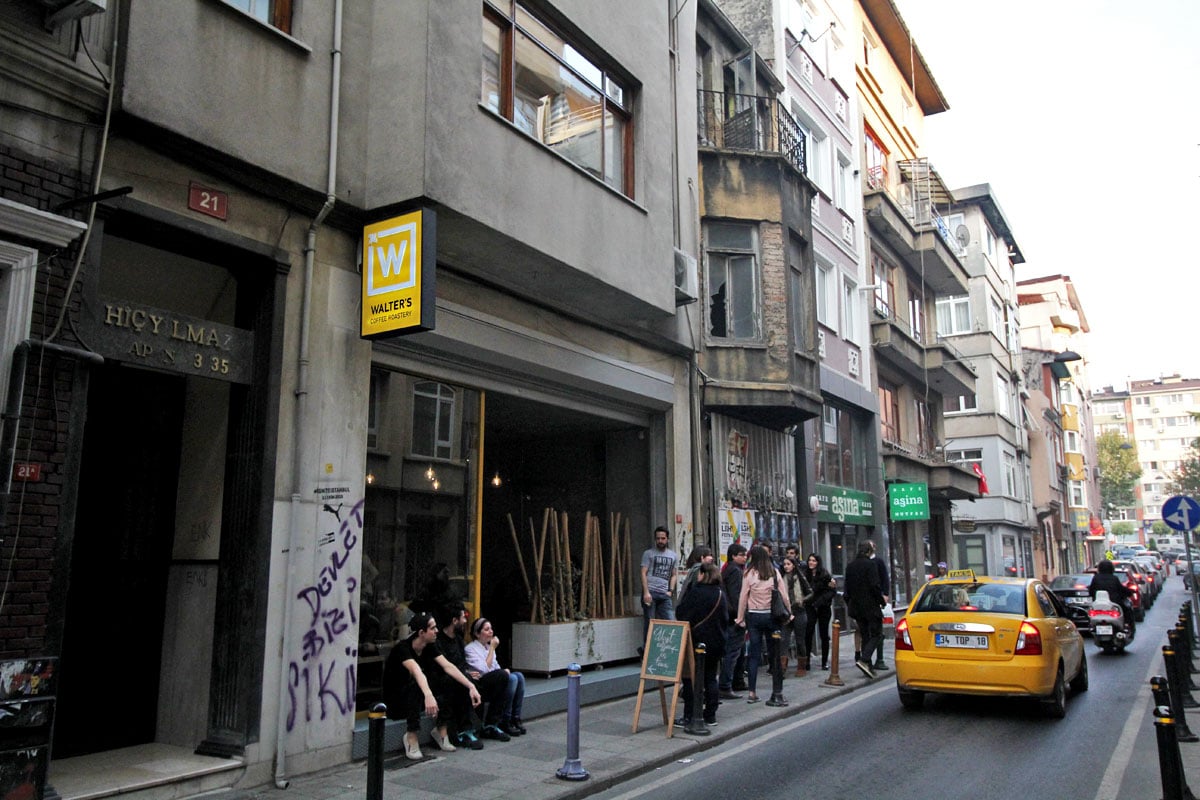 No it's not. 😆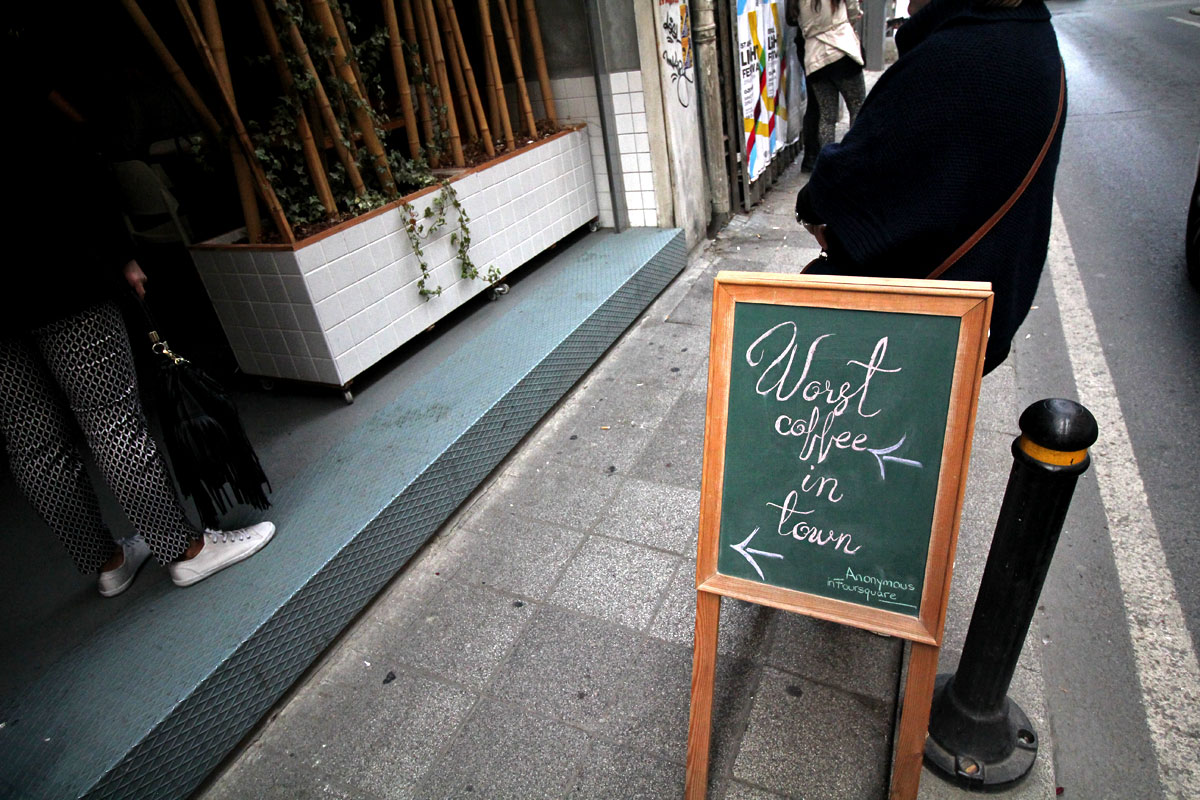 Periodic table menu on the wall. The cafe is pretty big with three seating areas. It was packed when we went, mostly with university students studying with their laptops.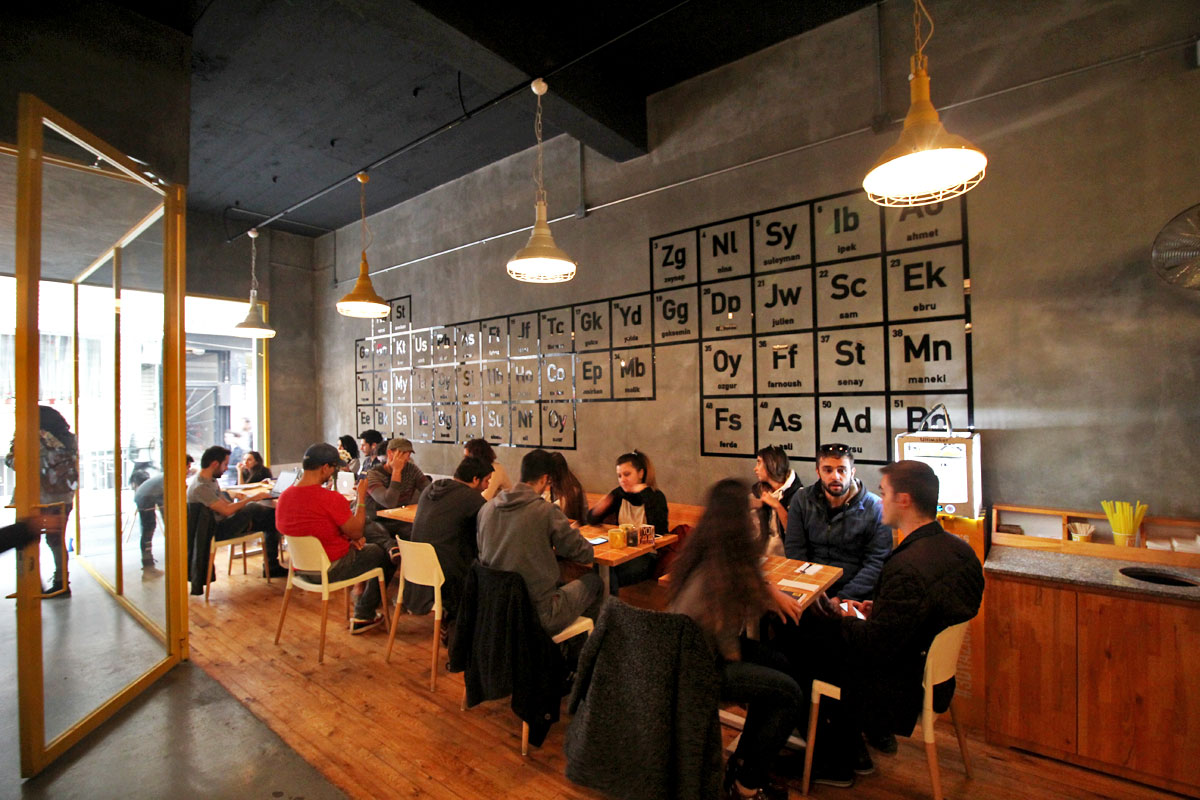 The coffee experiment. Many of the drinks are made and served in beakers.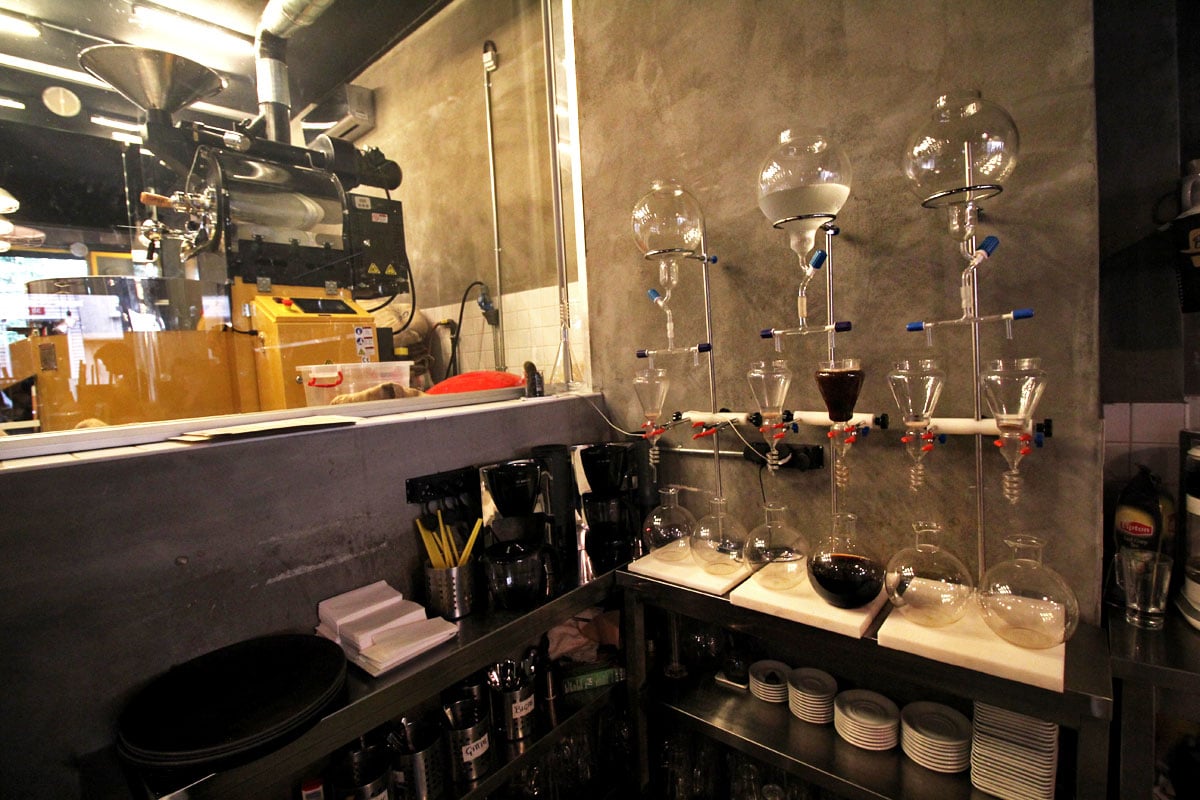 Coffee lab. I think that big yellow machine is the roaster.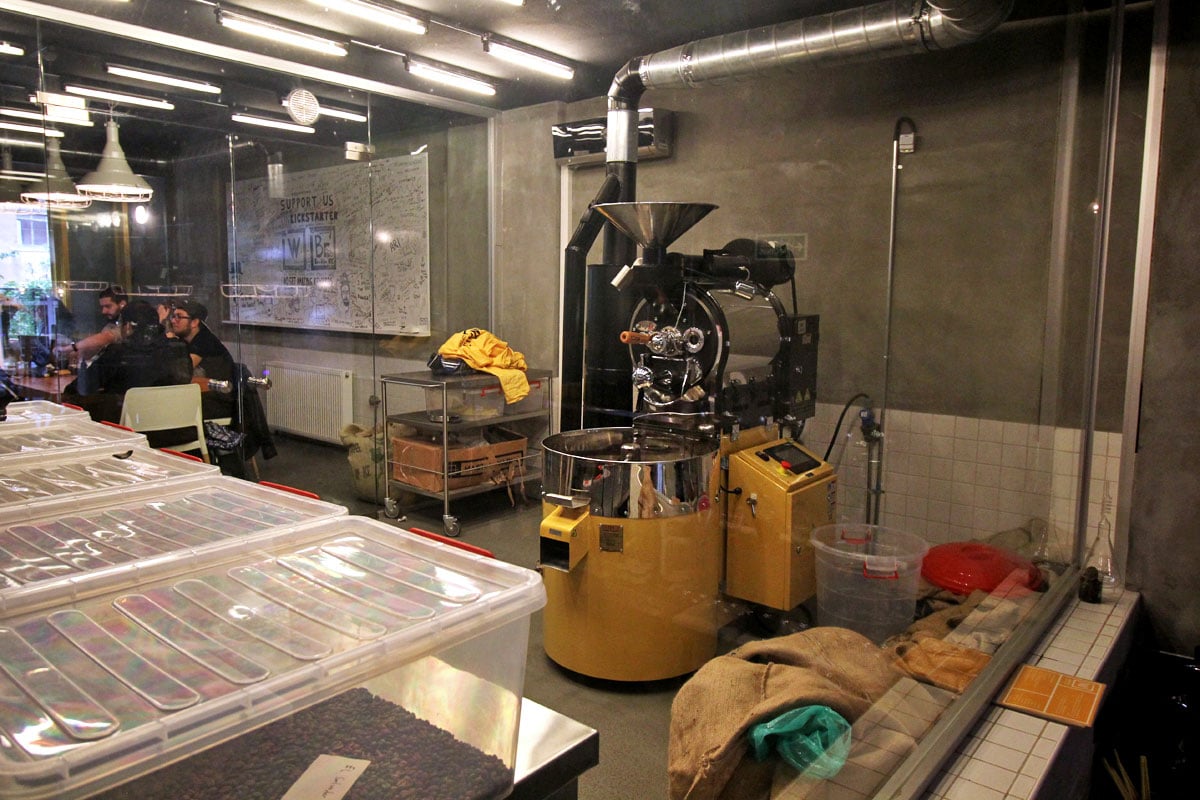 Supplies cage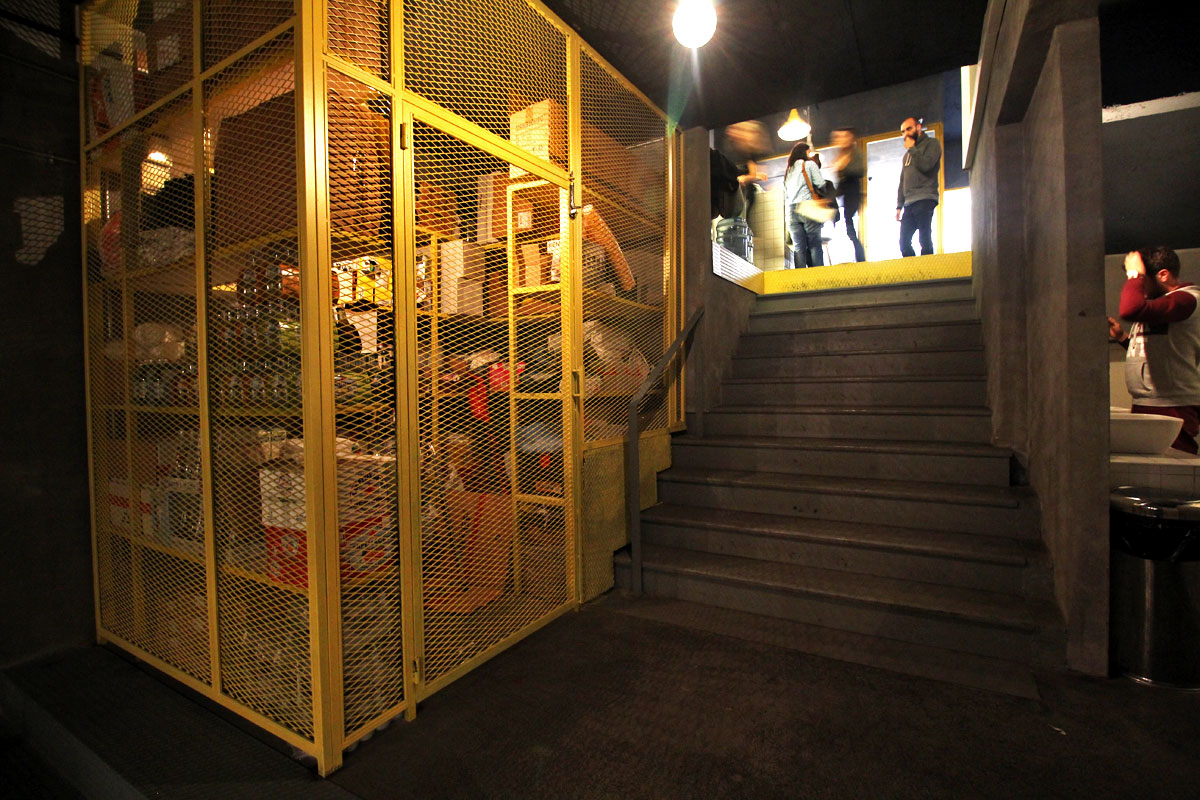 Bags of whole bean and ground coffee. They also sell souvenirs like branded tshirts, aprons, and yellow jumpsuits here. Walter's Coffee Roastery isn't an officially licensed Breaking Bad cafe so you won't find any actual names, terms, or logos from the TV series. Fans of the show will be quick to recognize the references though.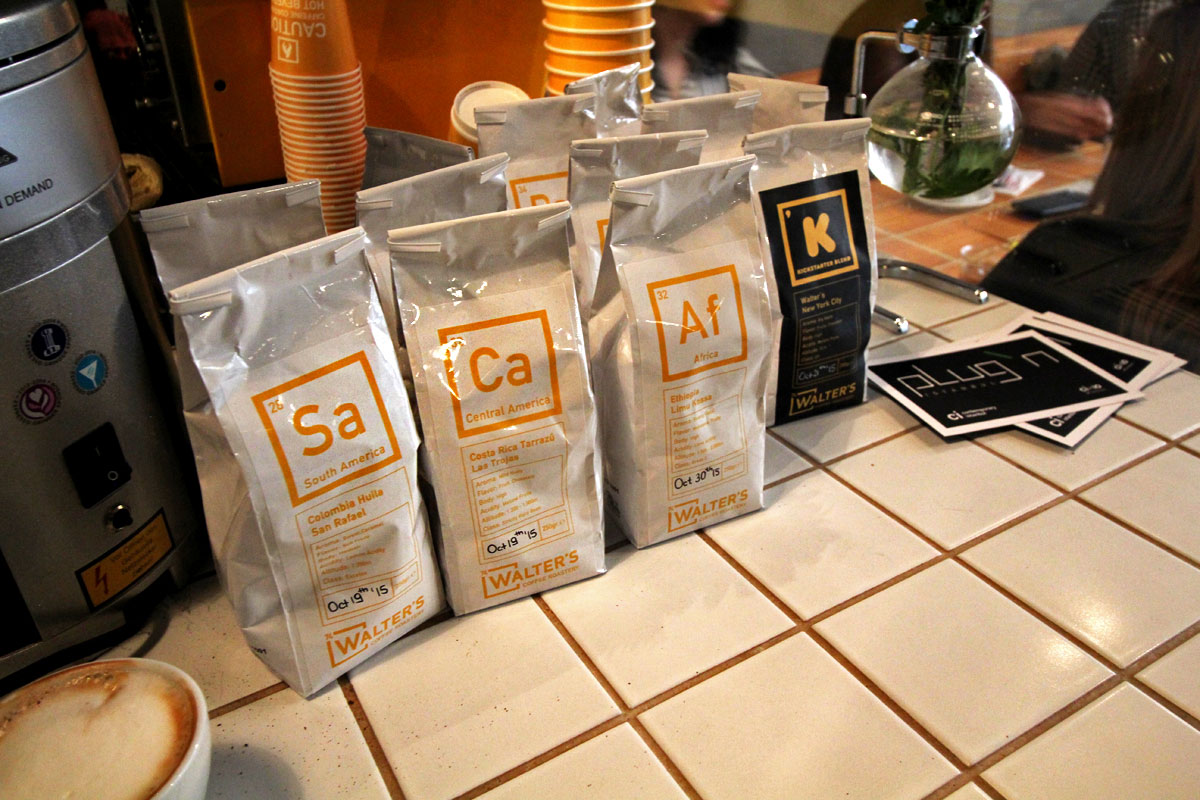 Periodic table menu in English.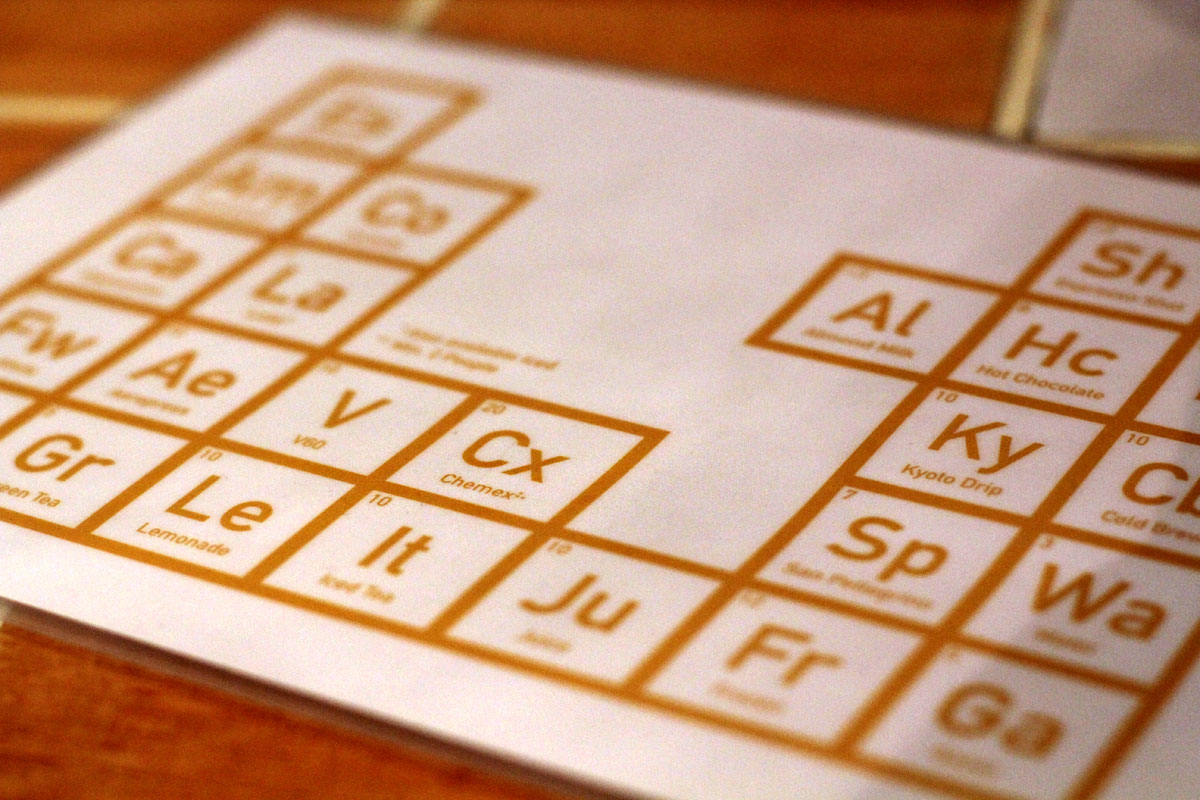 Our cup of joe and vegan blueberry muffin which was surprisingly good. We were disappointed to find that they don't actually serve those cupcakes topped with blue rock candy we had seen on Lost at E Minor. We asked our waitress about them and she said they were made just for a promotional shoot. 🙁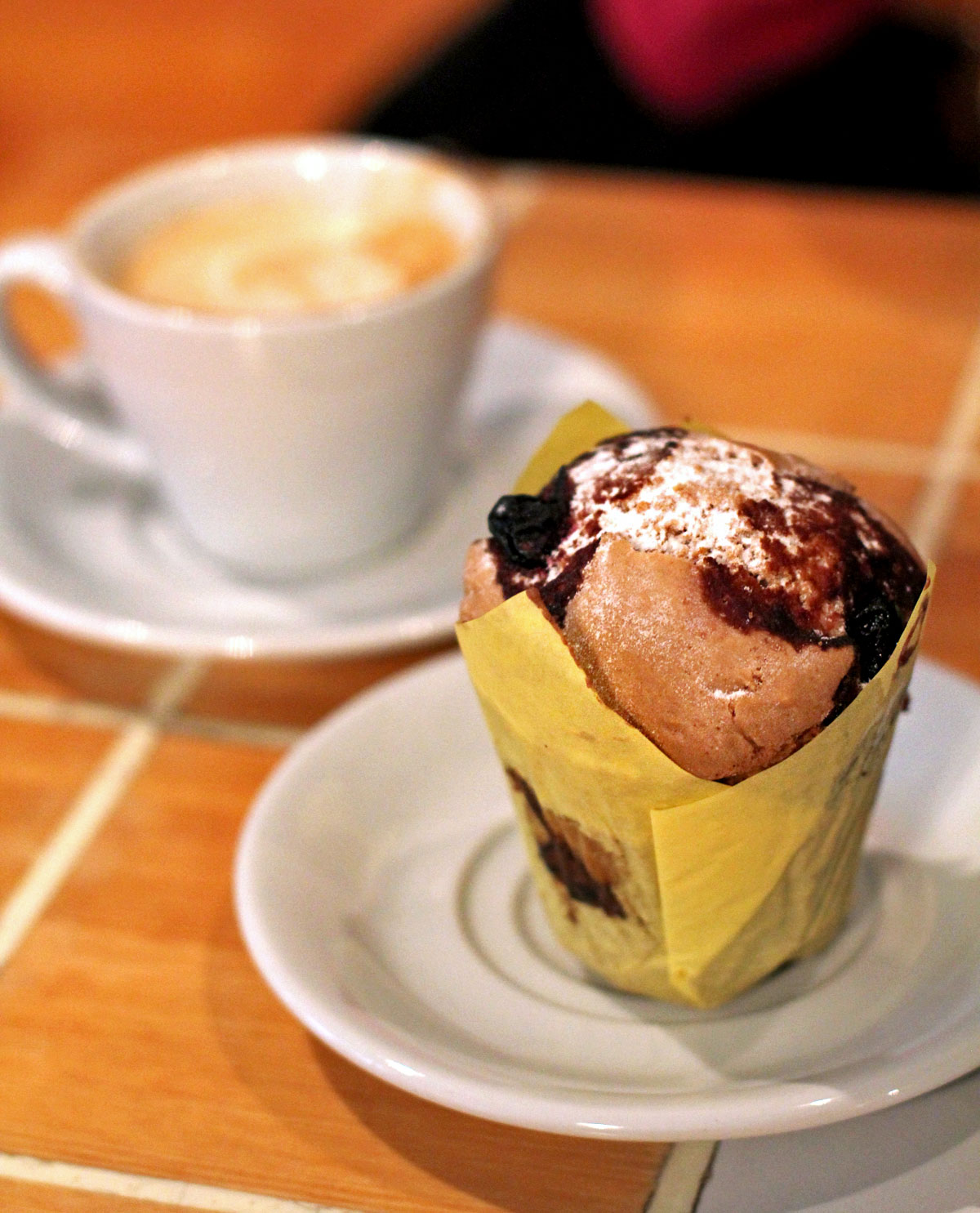 I just went to their Facebook page and was pleased to learn they'll be opening a branch in Brooklyn soon. It's set to open in the summer of 2016. 🙂
Walter's Coffee Roastery, Istanbul, Turkey
Caferaga Mah. Badem Altı Sk. No:21/B, 34710 Istanbul, Turkey
Tel: +90 533 543 5610 / +90 216 449 1100
Website: walterscoffeeroastery.com
Facebook: walterscoffee
Instagram: walterscoffee
Foursquare: walters_coffee
Email: walterscoffeeroastery@gmail.com / hello@walterscoffee.com
Operating Hours: Mon-Sun, 10AM-11PM
HOW TO GET THERE:
There are two ways to get to Kadıköy from the European side — by metro or by ferry. If going by metro, take the T1 tram to Sirkeci. Transfer to the Marmaray line and get off at Ayrılık Çeşmesi. Transfer again and take the M4 metro to Kadıköy station. If you prefer to go by ferry, first take the T1 tram to either Eminönü or Karaköy. You can then take a ferry to Kadıköy from either ferry terminal.
If you have Sygic Travel and pocket wifi, then you can use GPS to track down the restaurant from Kadıköy metro station or the ferry terminal. I cannot stress enough how easy it is to find places with Sygic Travel and GPS. If you don't have access to it, then make your way to Muvakkıthane Caddesi. Walk straight (through the square) and make a right on Üzerlik Sokak. Walk straight and Üzerlik Sokak will become Moda Caddesi. Keep walking along Moda Caddesi then make a left on Badem Altı Sokak. Walter's Coffee Roastery will be on your left. Walking at a leisurely pace, the cafe is about 15-20 minutes from the Kadıköy metro station.