Antique House: Where to Stay in Sultanahmet, Istanbul, Turkey
"best place to stay in istanbul". You just googled that didn't you? 😛
Based on what we learned from our trip, there are two "best places" to stay in Istanbul for first-time visitors — Sultanahmet and Beyoğlu. Both are ideal for different reasons. The Sultanahmet area is where most of the major tourist sites are located like Hagia Sophia, the Blue Mosque, the Basilica Cistern, and Topkapi Palace. It's home to several key archaeological museums and is walking distance to both the Grand and Egyptian Bazaars. If you're visiting Istanbul to appreciate its historic sites, then there's no better place to stay than Sultanahmet. But if you want a more contemporary side to Istanbul whilst still having easy access to the Sultanahmet area, then Beyoğlu around Taksim Square may be the better choice. It's home to the popular shopping street of Istiklal Caddesi (Independence Avenue) as well as a number of trendy bars and clubs.
Being married and in our 40s, clubbing doesn't figure too prominently on our agenda anymore so we opted to stay in Sultanahmet. At just 35 Euros a night with breakfast already included, Antique House was a great find.
Antique House is a TripAdvisor Certificate of Excellence awardee. The building on the left is the main branch of the hotel and the one listed on hotel booking websites. It's located on Ogul Sok No: 17 and has an Antique House sign on the facade. Pictured on the right is the hotel's second branch. This is where we stayed. It's on Gelinlik Sok, No: 15 just around the corner from the main branch. There's no sign outside so it can be a little hard to find. Entrance is through those white doors.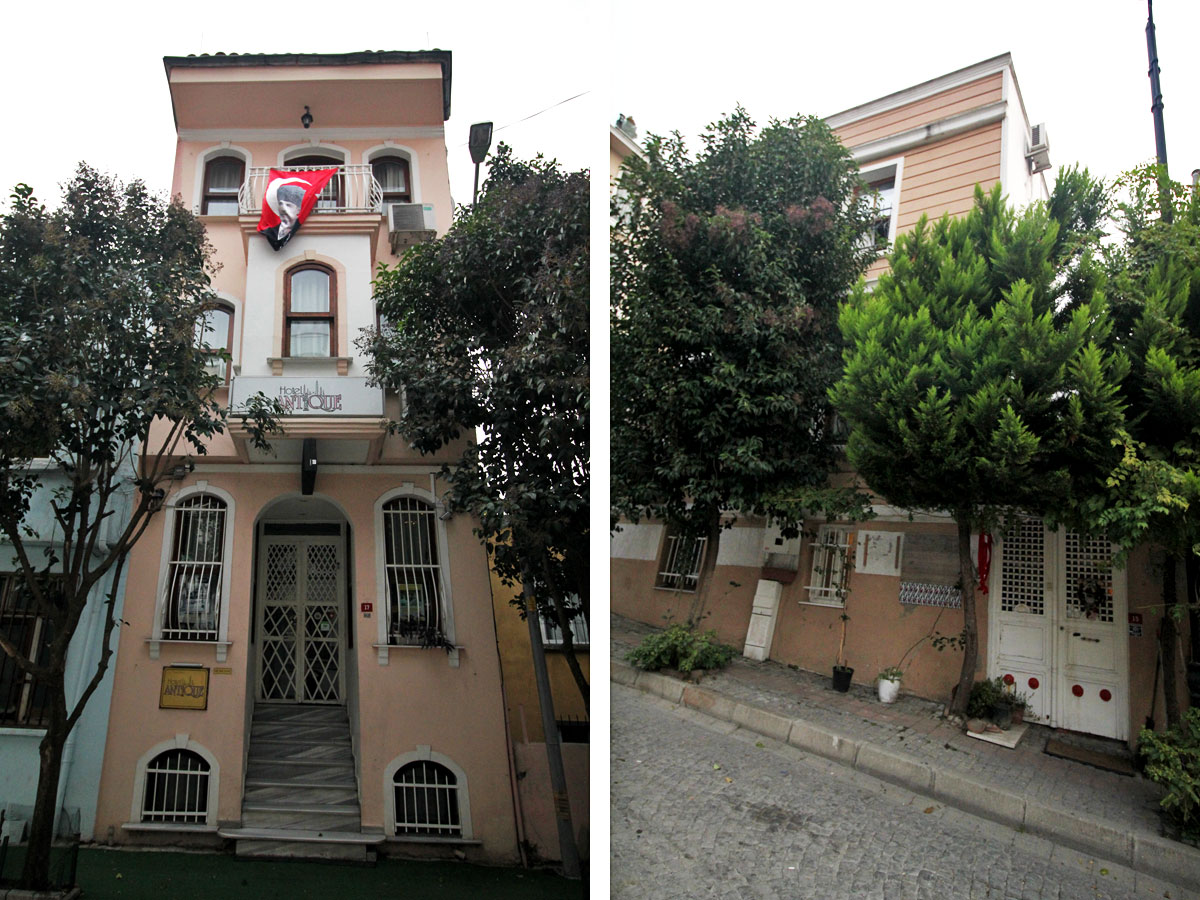 The Room
Small but clean and comfortable. We paid a modest 35 Euros a night in November 2015. That's a steal in touristy Sultanahmet.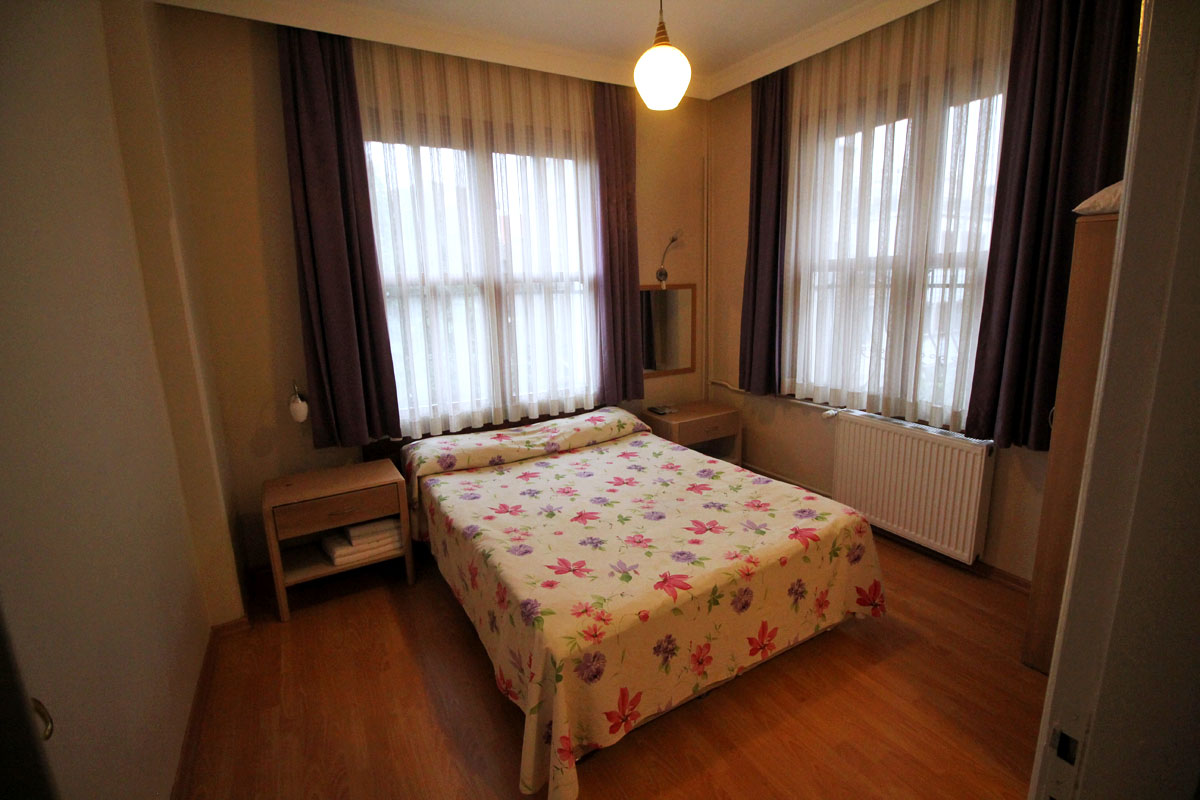 Air conditioner and small flat screen TV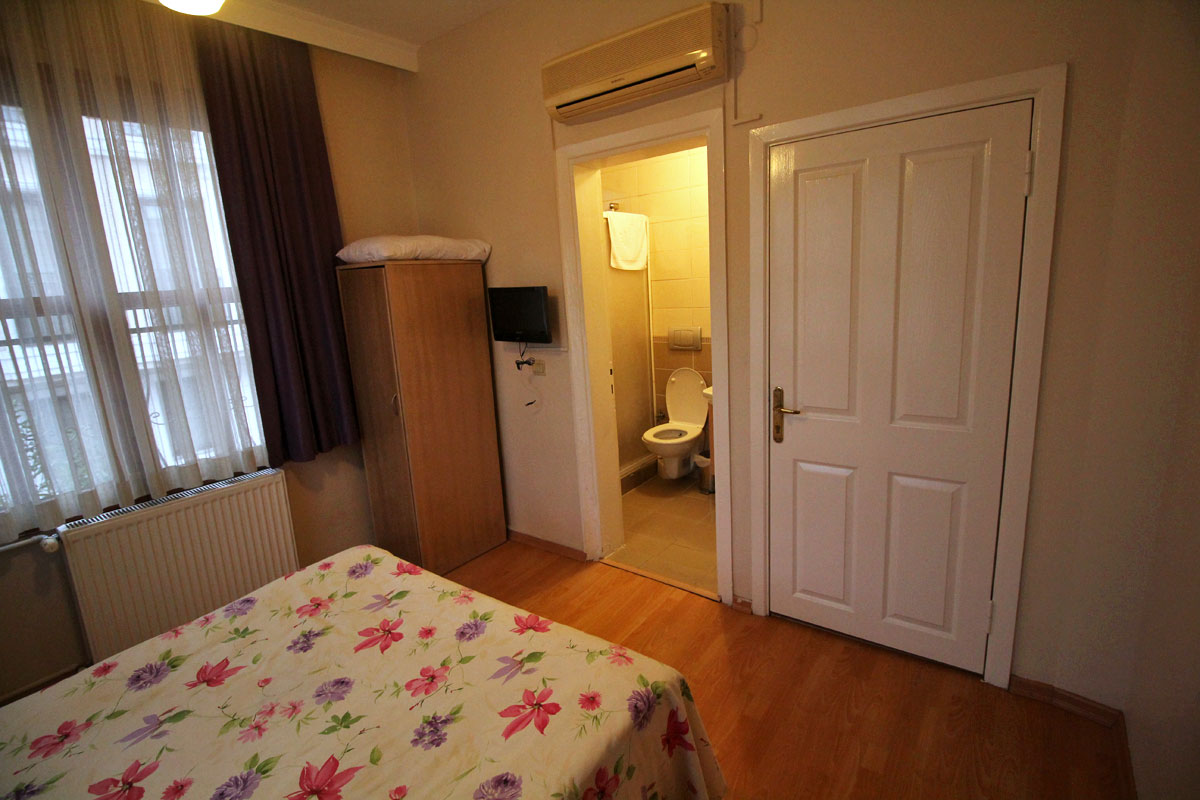 Clean bathroom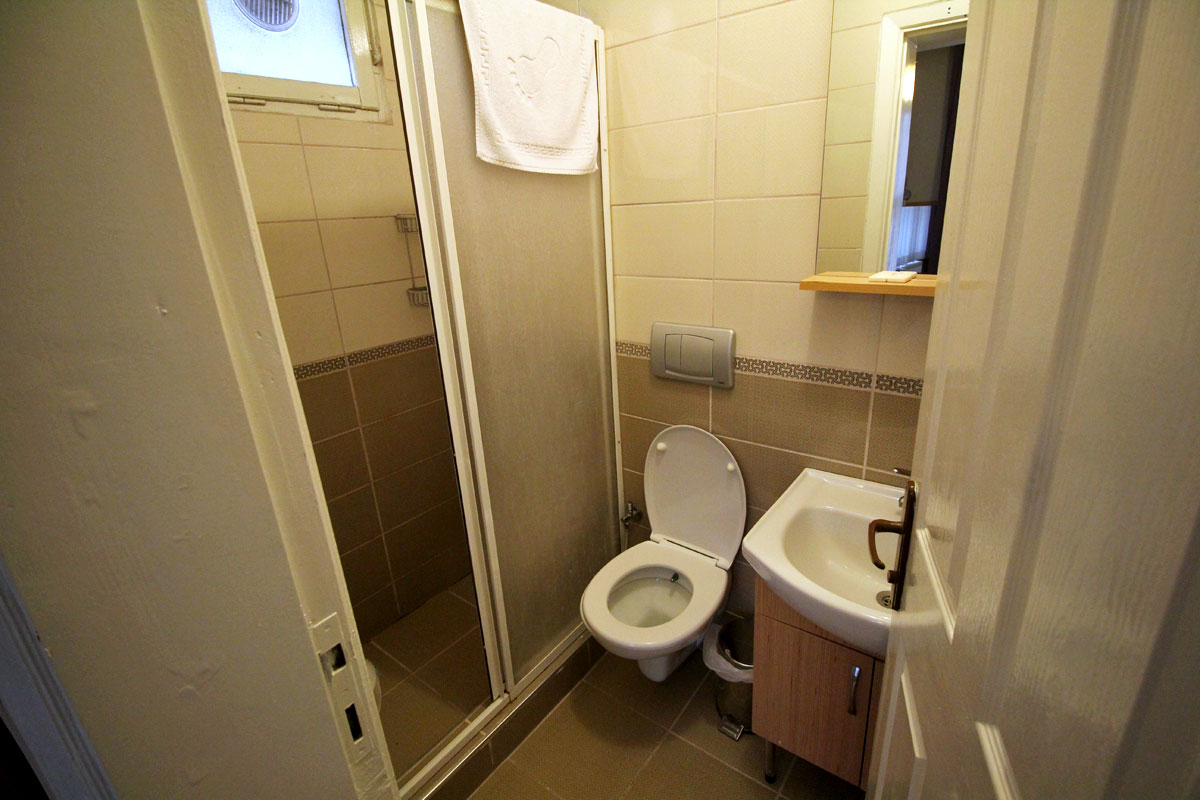 A quick video I shot of the room. Note to self: Stop saying "cute" when describing these hotel rooms. Ugh. *facepalm*
Dining Area
Common dining area. The hotel is small with just a few rooms but you may have to wait your turn for breakfast if they're fully booked.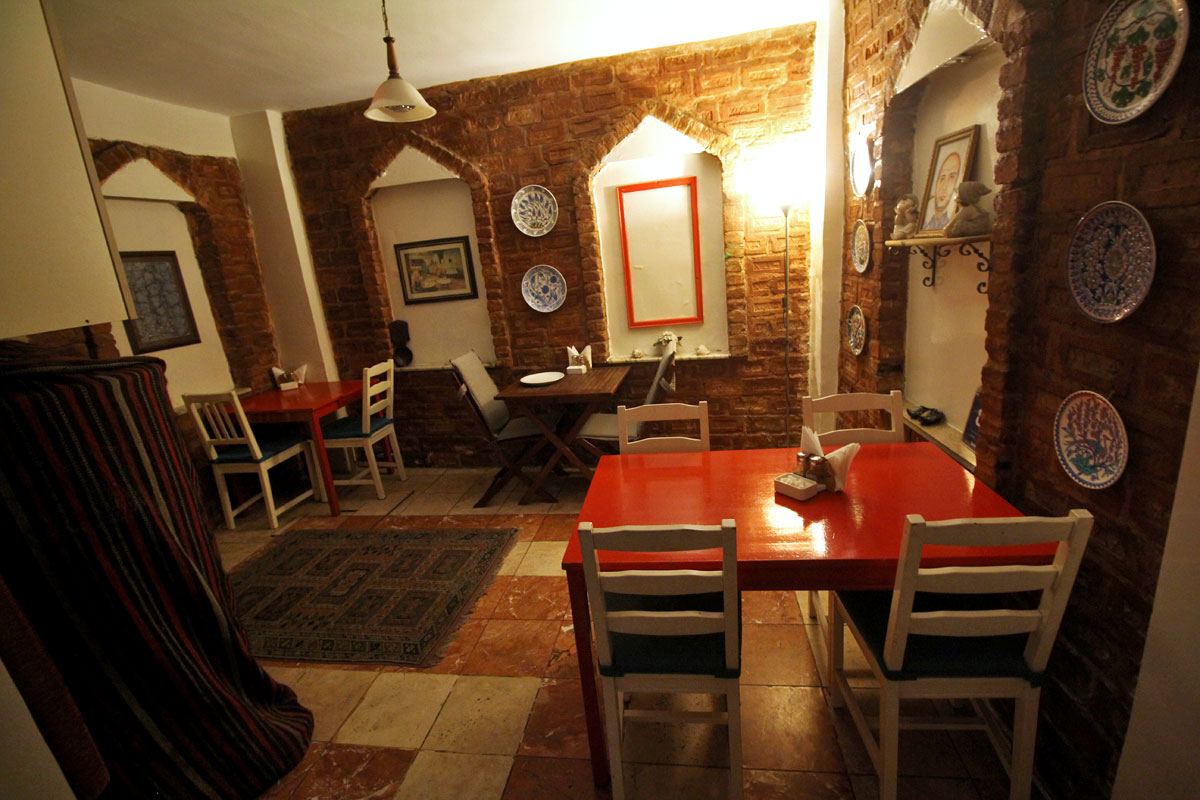 Breakfast
Delicious Turkish breakfast already included in the room rate.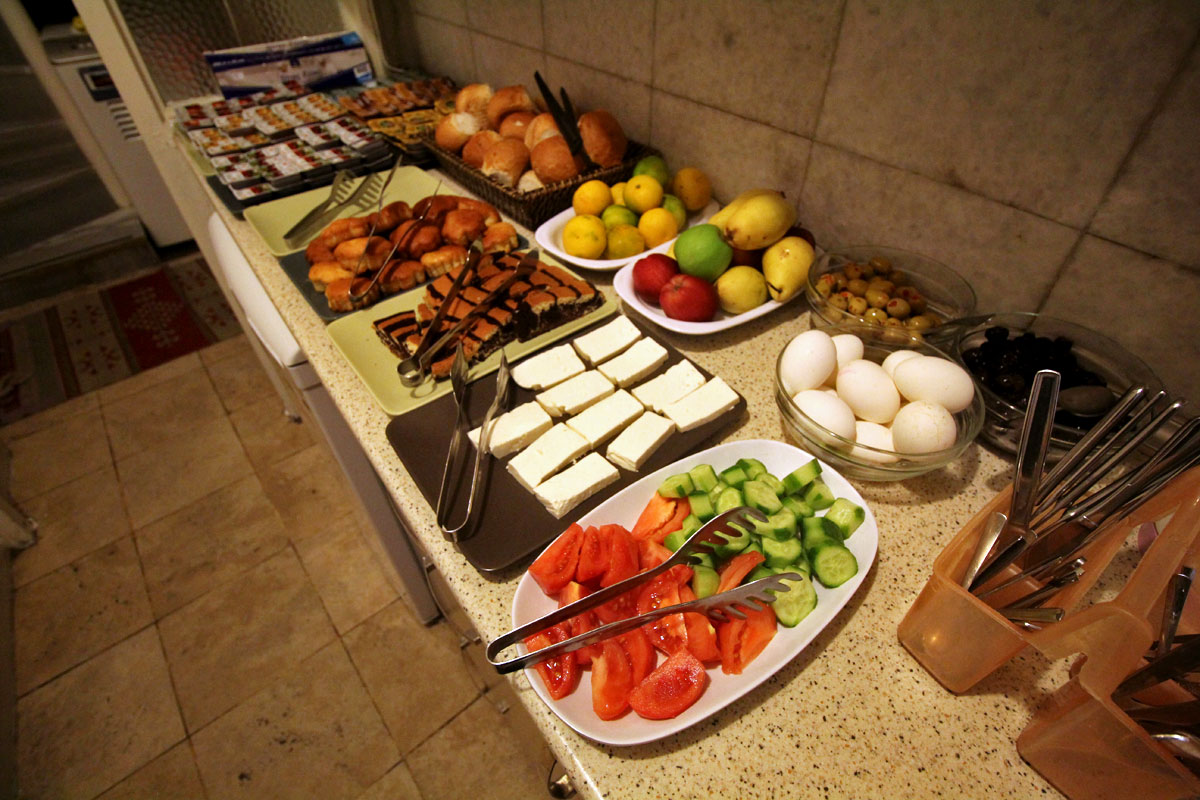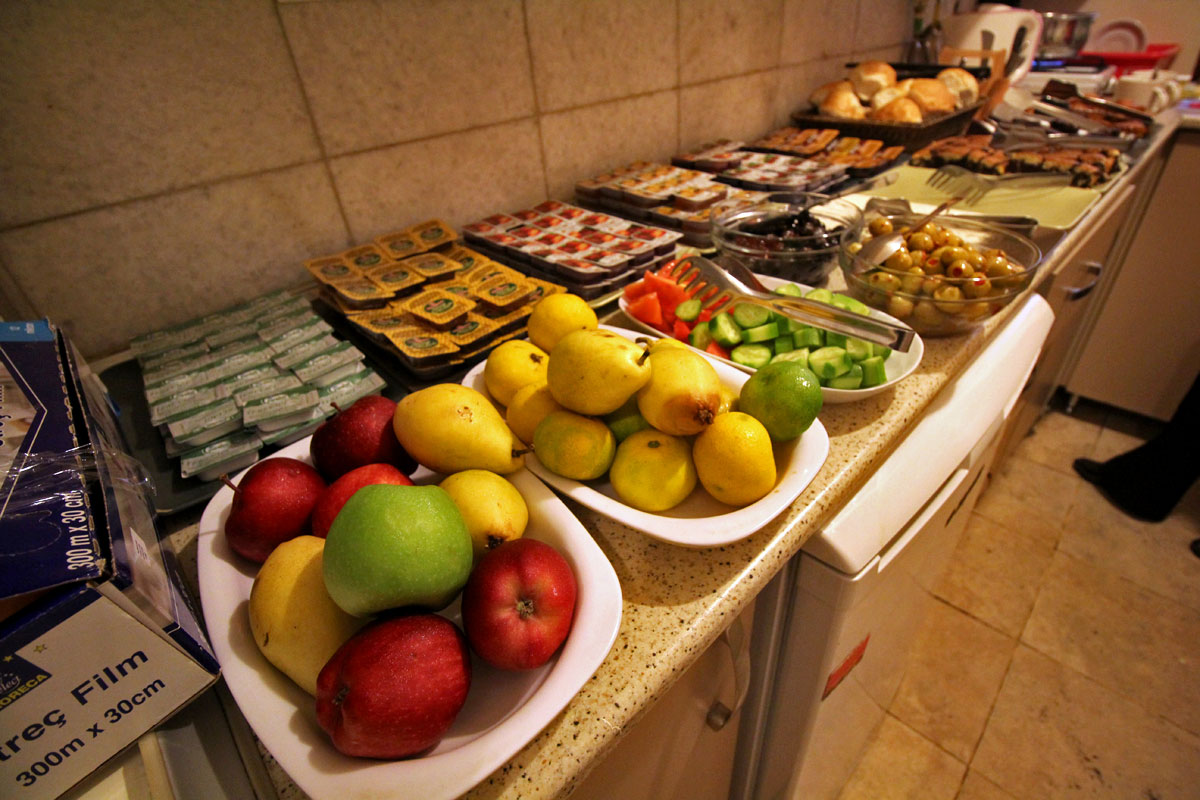 Mustafa & Family
On top of its convenient location and affordable room rates, what made Antique House really special was the owner Mustafa and his family. A gregarious and jolly man who lights up the room with his energy, we'd always looked forward to our encounters with Mustafa because he was just so much fun to be around. His joy was uncontainable and infectious!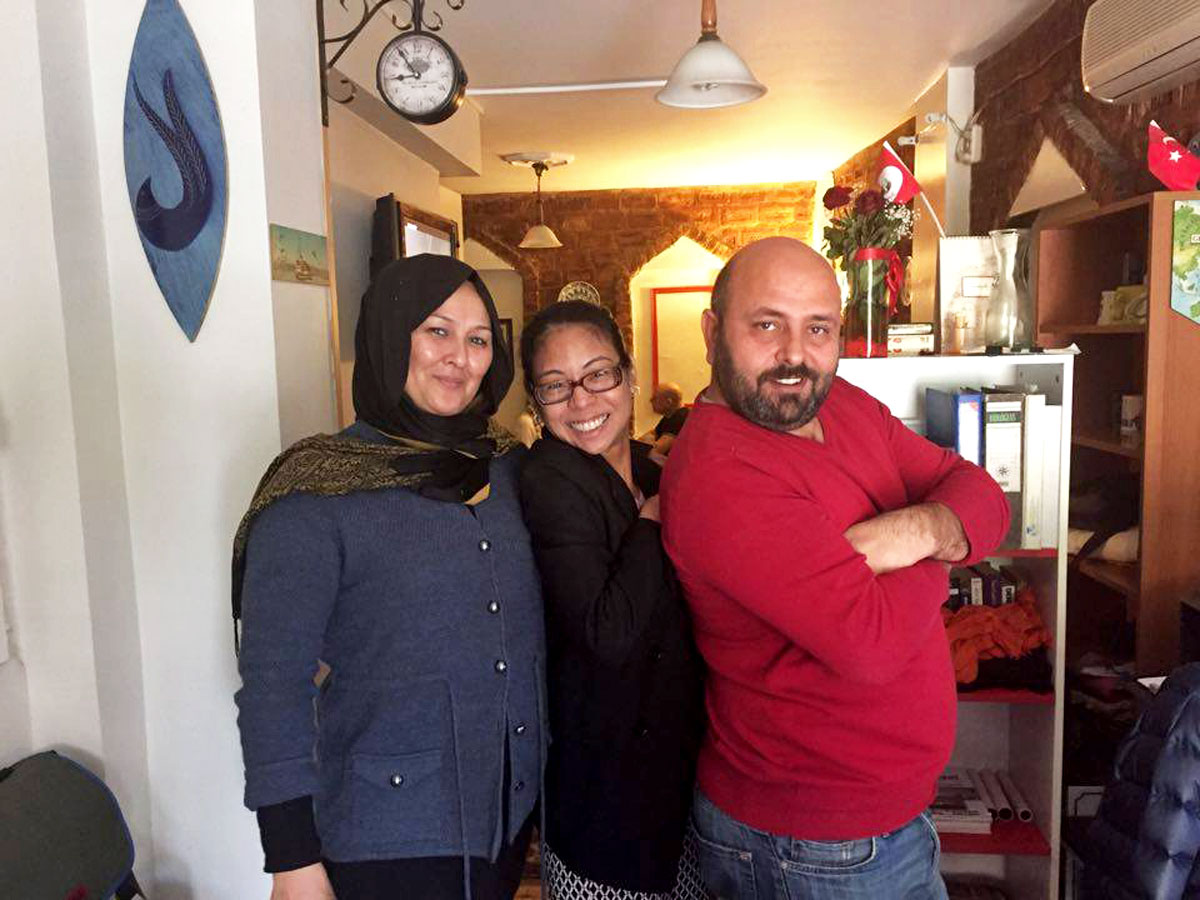 Saying goodbye on our last day. There's Ren doing her sexiest duck face while I fight off Mustafa's amorous advances. 😆 Thank you so much for the unforgettable hospitality Mustafa (and family)! Our stay in Istanbul would not have been as memorable without you.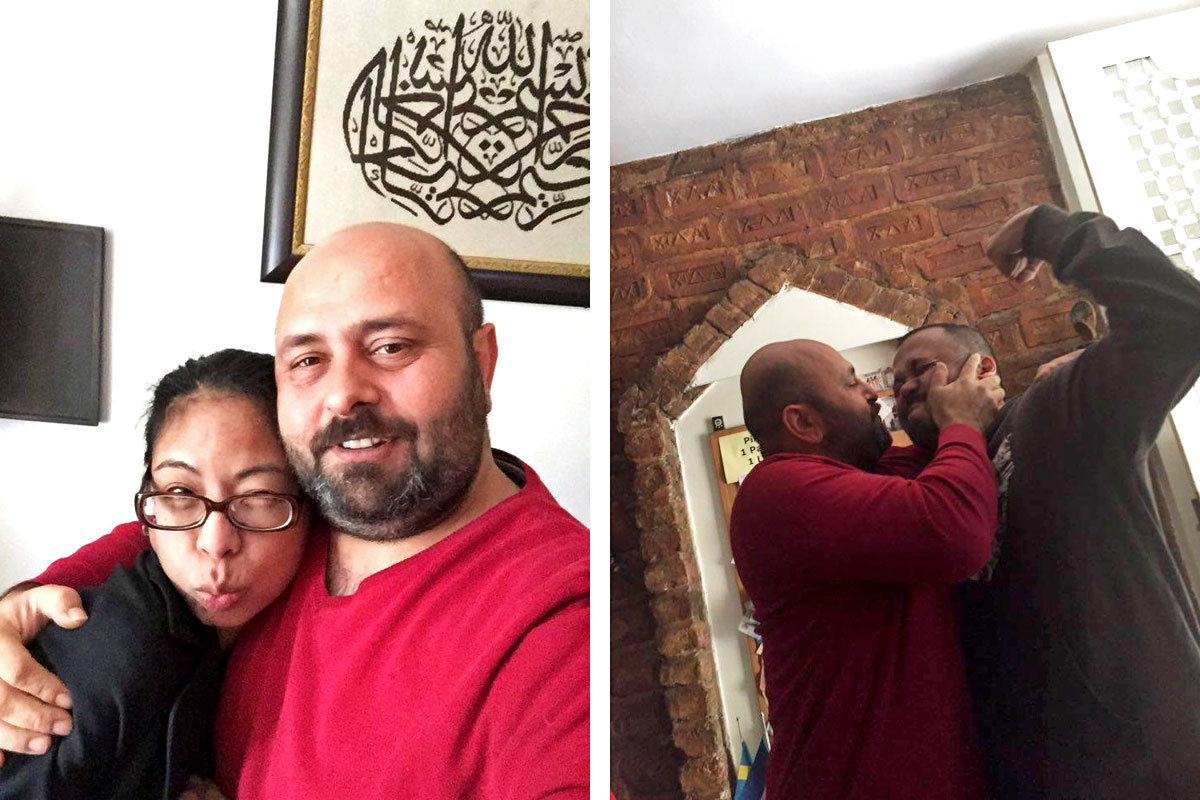 When it comes to convenience, nothing beats Sultanahmet, especially if it's your first time in the city. With that said, it's pretty touristy so hotels here tend to be more expensive than in other parts of Istanbul. It took us a while to find a place that served breakfast and was reasonably priced so we were elated to have found Antique House. Just a few minutes' walk from the Blue Mosque, it's a near unbeatable value.
Because Sultanahmet caters to tourists however, most of the restaurants are overpriced and offer subpar food. That was the only thing we didn't like about the area. If you fly for food like we do and care about memorable dining experiences, then that may be the one negative to Sultanahmet. But other than that, there's no better place for first-time visitors.
You can make a reservation through Booking.com or Agoda. Be sure to check both sites to find the best deal.
Antique House, Sultanahmet, Istanbul, Turkey
MAIN BRANCH: K. Ayasofya Cad, Ogul Sok, No: 17, Sultanahmet, Istanbul, Turkey
SECOND BRANCH: K. Ayasofya Cad, Gelinlik Sok, No: 15, Sultanahmet, Istanbul, Turkey
Tel: +90 532 551 4307
Fax: +90 212 516 7743
Email: antiquehouseistanbul@gmail.com
Approximate Room Rate: 35 Euros per night (as of Nov 2015)
HOW TO GET THERE:
Take the T1 tram to Sultanahmet station. From the station, walk all the way to the other side of At Meydani Park (Byzantine Hippodrome). Walk down Nakilbent Sok. This is a curvy road so veer right and be sure to stay on Nakilbent Sok. Turn left into Gelinlik Sok. Walk straight down and the second branch of the hotel will be on your left near the end of the road. If you're staying at the main branch, just make a left around the corner into Ogul Sok. The hotel will be on your right.
If you have Sygic Travel and pocket wifi, then you can use GPS to track the hotels down. Please be advised that they're about a 15-20 minute walk from Sultanahmet station so you may want to arrange for transportation if you're carrying heavy luggage.
MAKE A RESERVATION: Booking.com | Agoda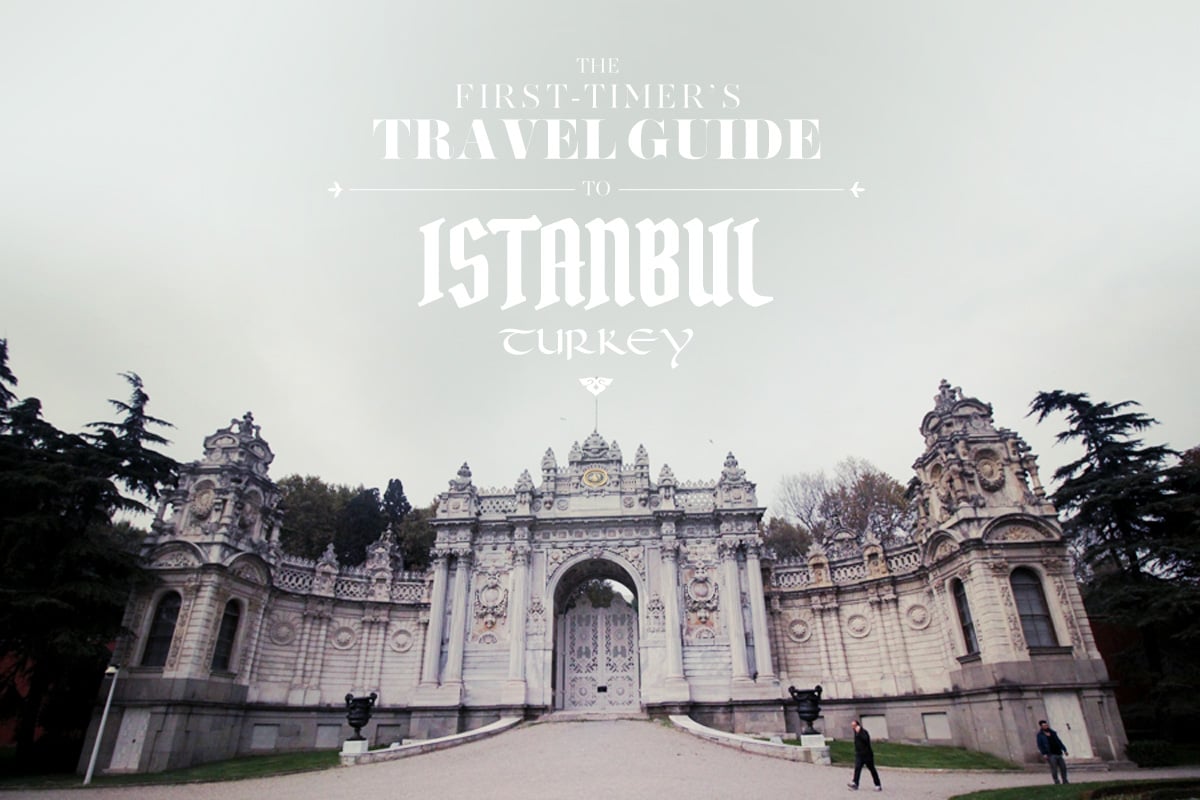 Disclosure
Some of the links in this post are affiliate links, meaning we'll get a small commission if you make a purchase or reservation at NO extra cost to you. We really appreciate your support as this helps us keep this website going. Thank you!
JB is one half of Will Fly for Food and its chief itinerary maker.  He's the one to blame for all the crappy photos and verbal diarrhea on this blog.  Don't listen to him.
Latest posts by JB Macatulad (see all)