Coffeedocia: Where to have Breakfast in Göreme, Cappadocia, Turkey
We had just gotten off a ten-hour bus from Denizli. It was a comfortable ride but ten hours is still ten hours so we were tired and stiff, not to mention hungry. It was shortly after sunrise in early November so the air was cool and crisp but not too cold. A beautiful morning, the sky was a clear cobalt blue, the sun having just risen from behind the fairy chimneys to cast an orange glow over Göreme town.
It was our first time in Cappadocia so to see it bathed in the soft light of early morning like this was magical. It was about as perfect an introduction to this alien landscape as we could hope for. Eager to explore but a few hours away from checking in to our hotel, we dragged our luggage in search of Turkish breakfast and a good cup of black coffee.
Thanks to Coffeedocia, we didn't have to go far.
Coffeedocia is right next to Göreme's otogar (bus station). It's an ideal place to enjoy a meal if you're coming or going by bus. A surprisingly big restaurant, it has indoor and outdoor seating.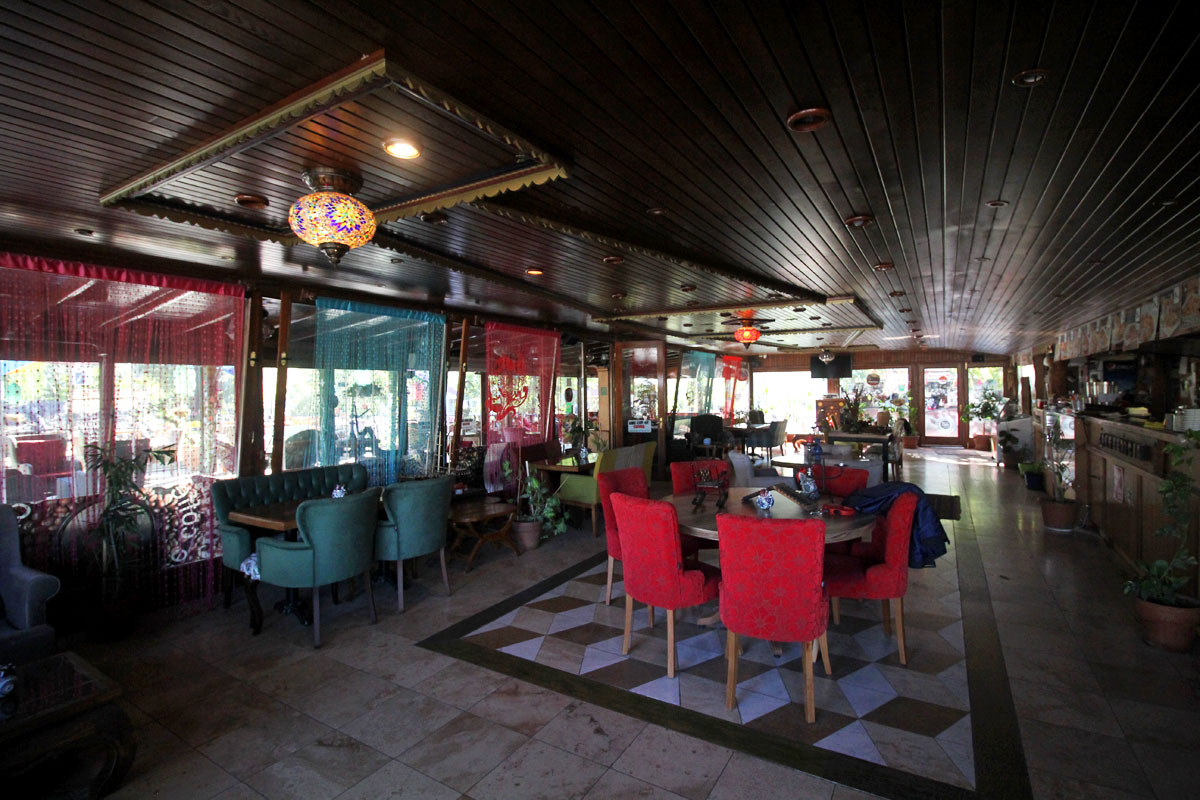 Outdoor seating with an eclectic mix of lounge chairs.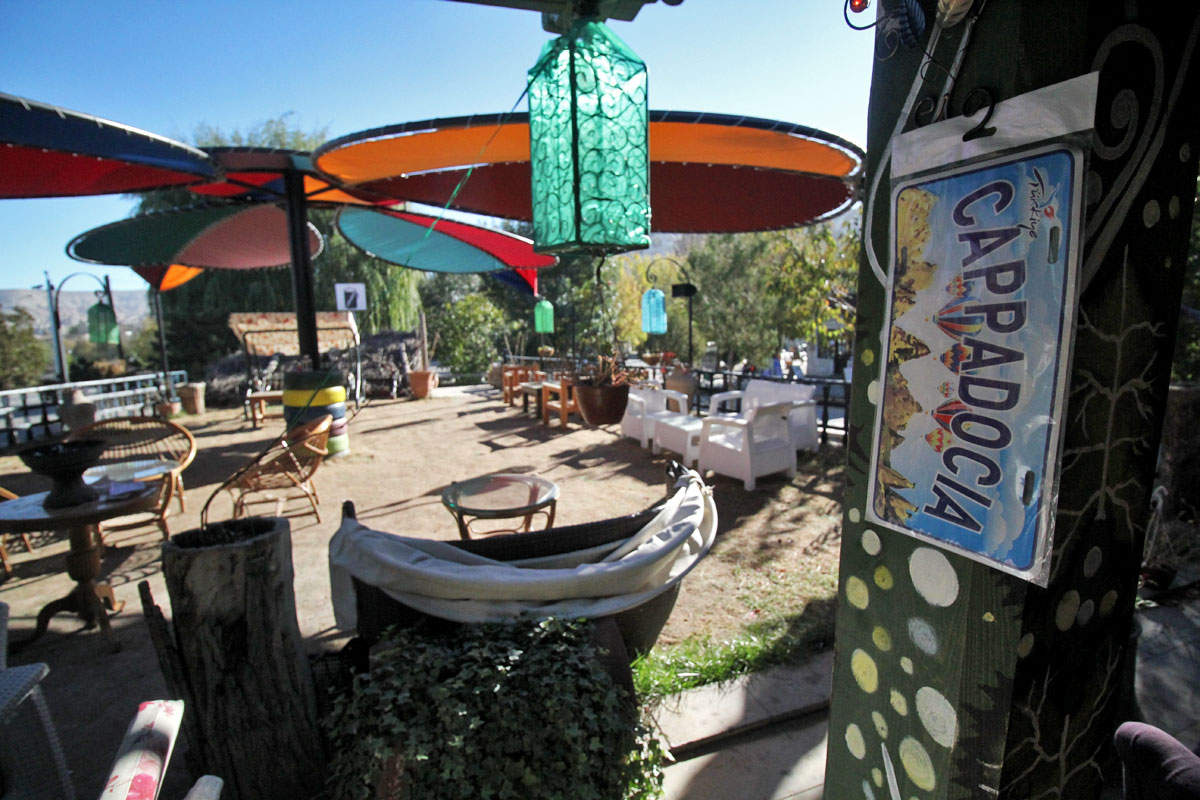 Not exactly sure what time but Coffeedocia opens pretty early. It was the only establishment we saw that was already open at this hour.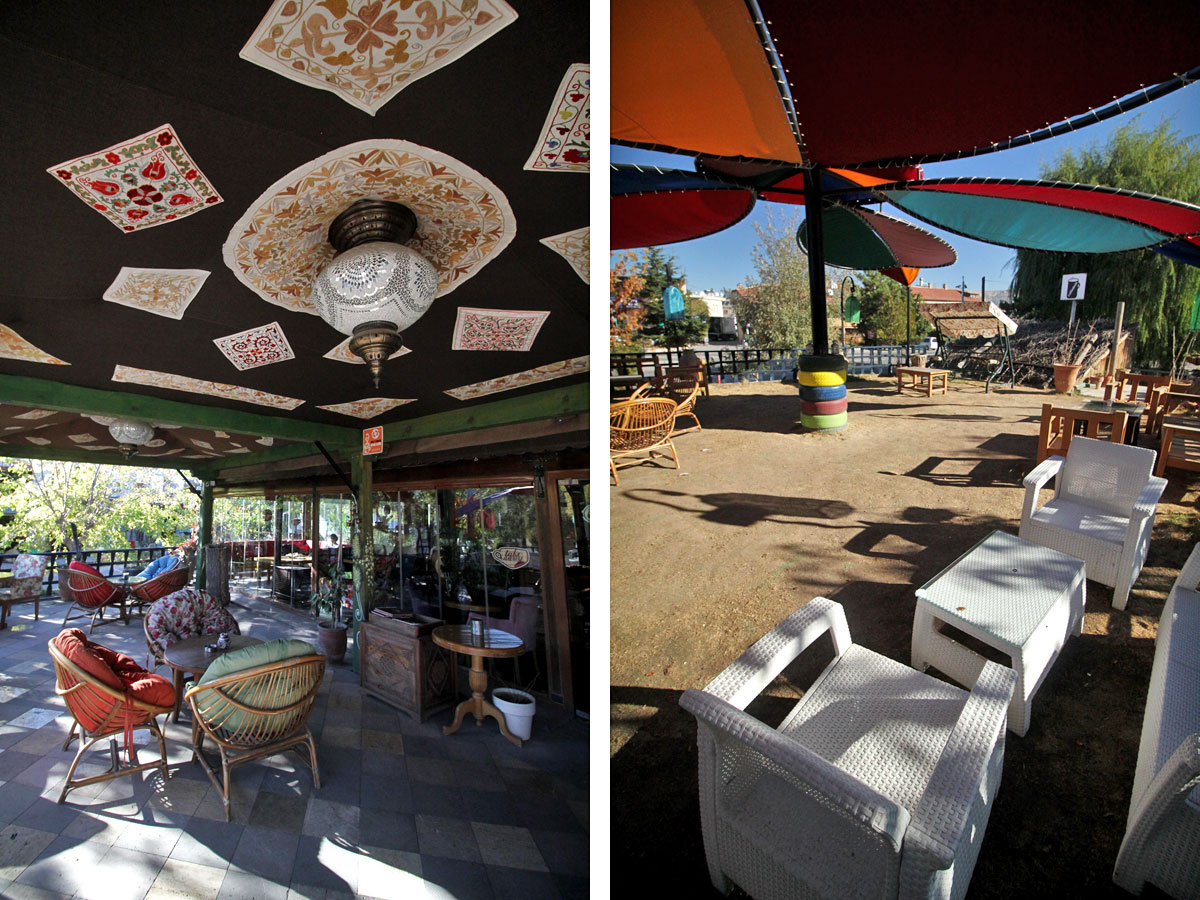 Standing beneath the giant four-leaf clover canopy.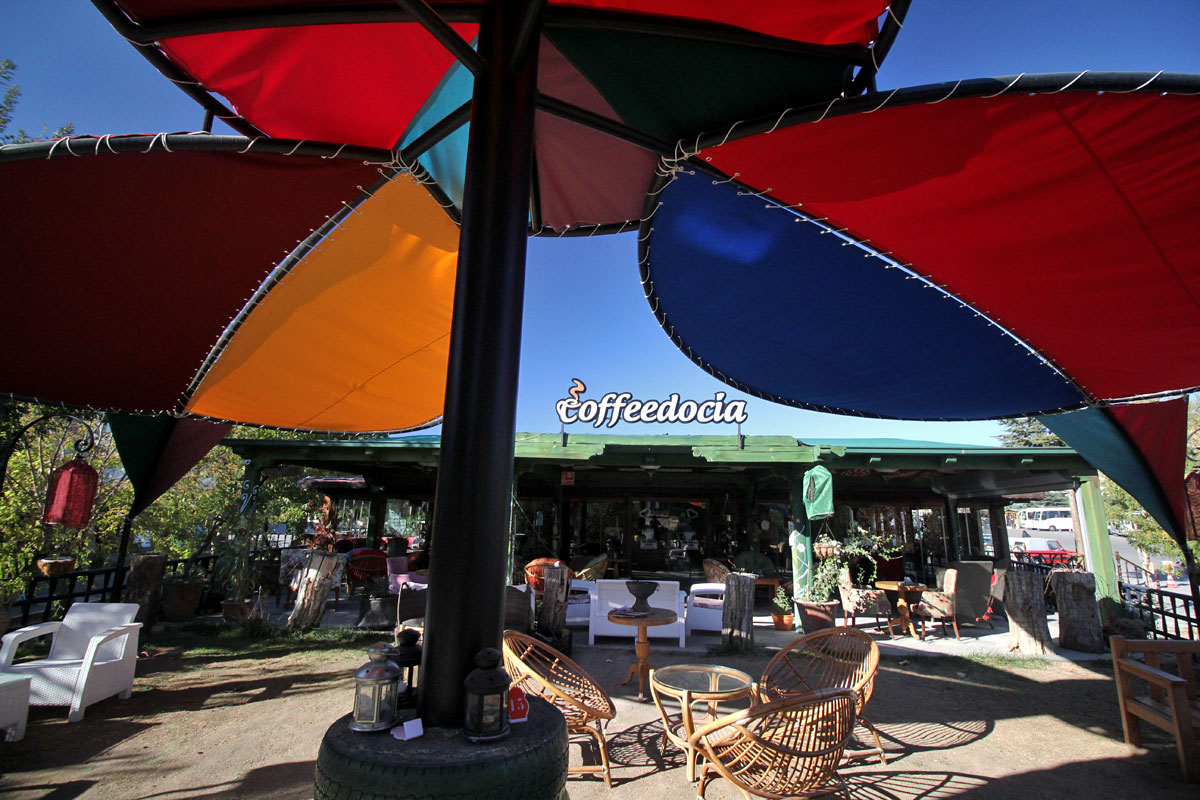 Pastirmali Yumurta — 12TL — Fried eggs with pastirma
My breakfast of fried eggs and pastirma, which is a highly seasoned, air-dried cured beef native to Anatolia. Meaning "pressed meat" in Turkish, pastirma is said to be the origin of American pastrami.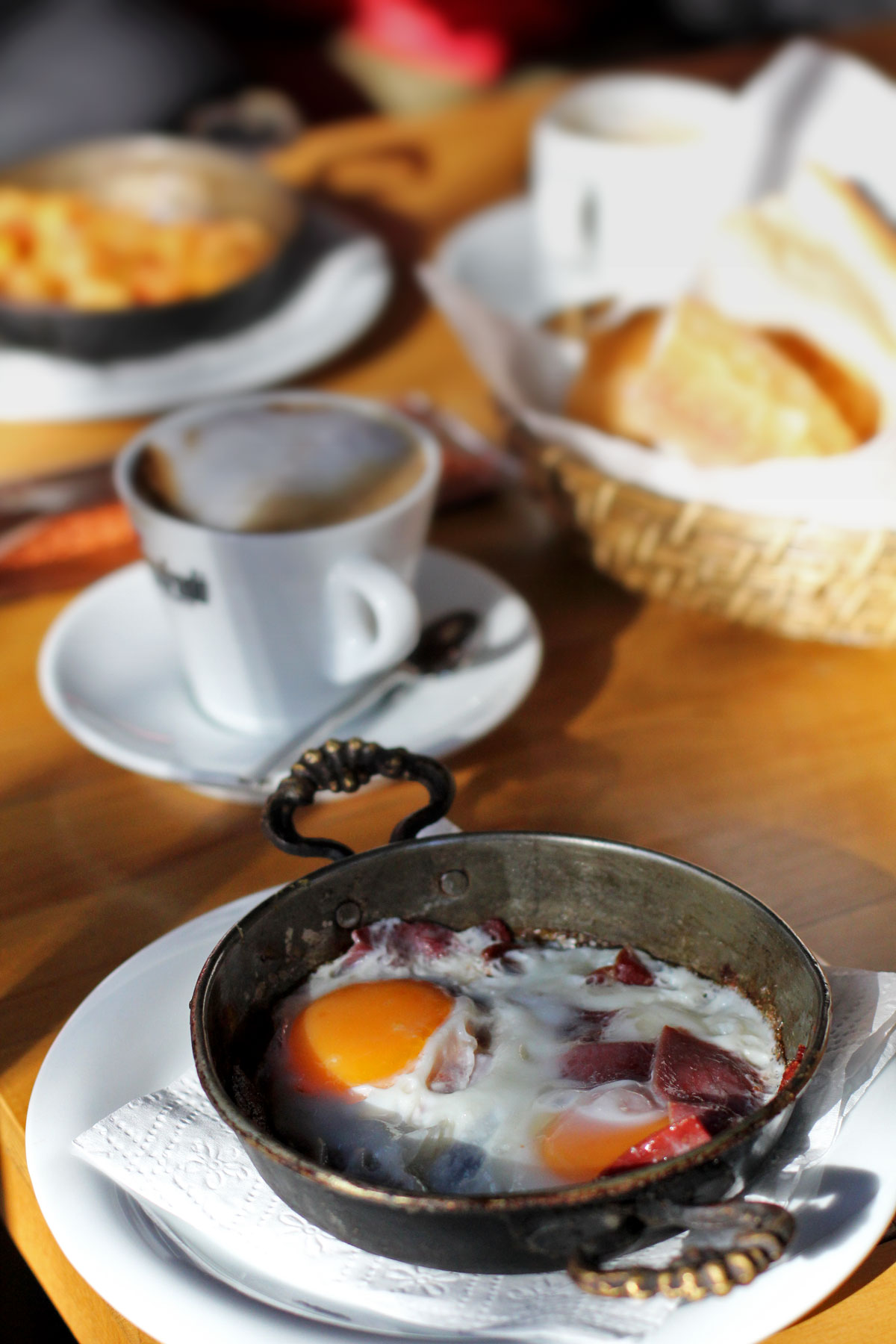 Menemen — 9TL — Scrambled eggs with tomatoes, banana peppers, and onions
A traditional Turkish dish made with eggs, onions, tomatoes, green peppers, and spices. Like the pastirma, this menemen was perfect with crusty bread.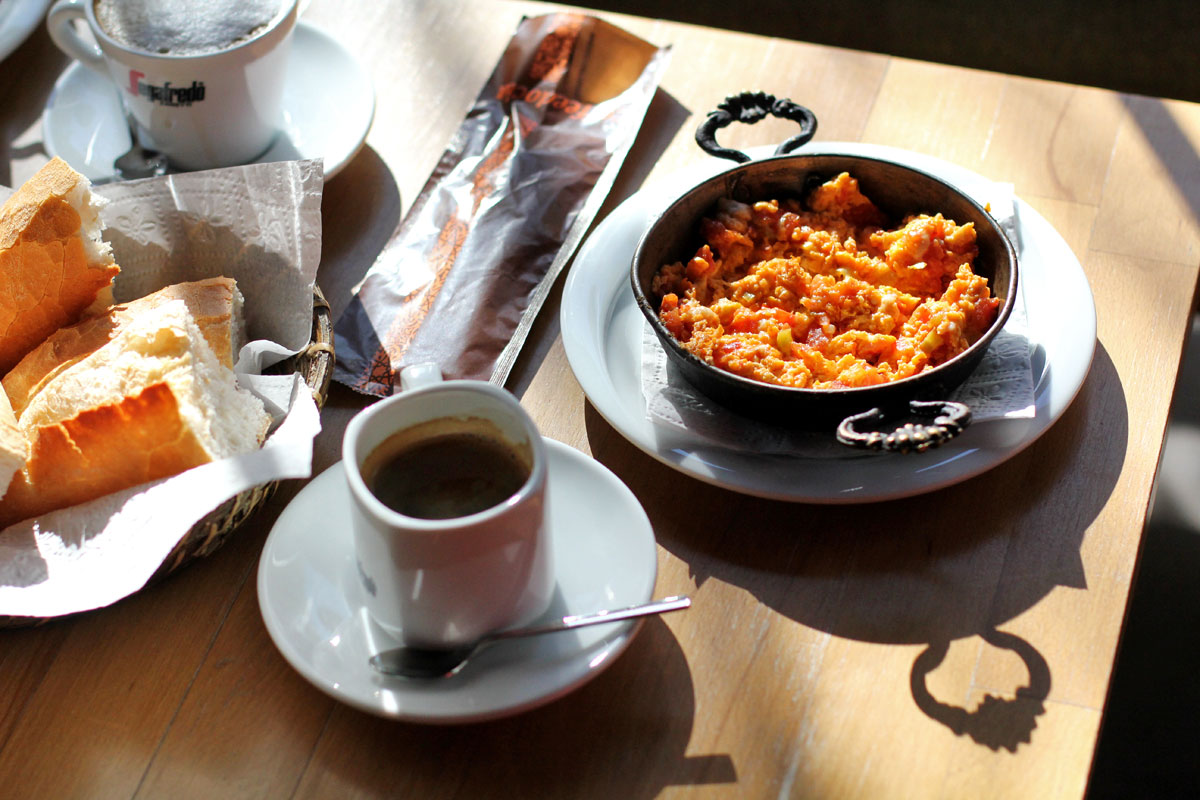 We only had breakfast here but based on its TripAdvisor reviews, Coffeedocia has an extensive menu. They're also a shisha bar and offer a good selection of desserts, though they don't serve any alcoholic drinks. Breakfast was delicious and prices were reasonable.
Because they're located right next to the otogar parking lot, Coffeedocia is ideal for breakfast if you'll be arriving in Göreme by overnight bus. They open early so it's a great place to freshen up and while away the time before checking in to your hotel.
Coffeedocia, Göreme, Cappadocia, Turkey
Avcilar Mah. Turgut Ozal Meydani Terminal yani No: 12, Göreme 50180, Turkey
Tel: +90 384 271 2349
Foursquare: coffeedocia
Email: info@coffeedocia.com
Expect to Spend: About 15TL per person with coffee
Reservations: Not required
HOW TO GET THERE:
Coffeedocia is adjacent to the otogar parking lot so you can't miss it.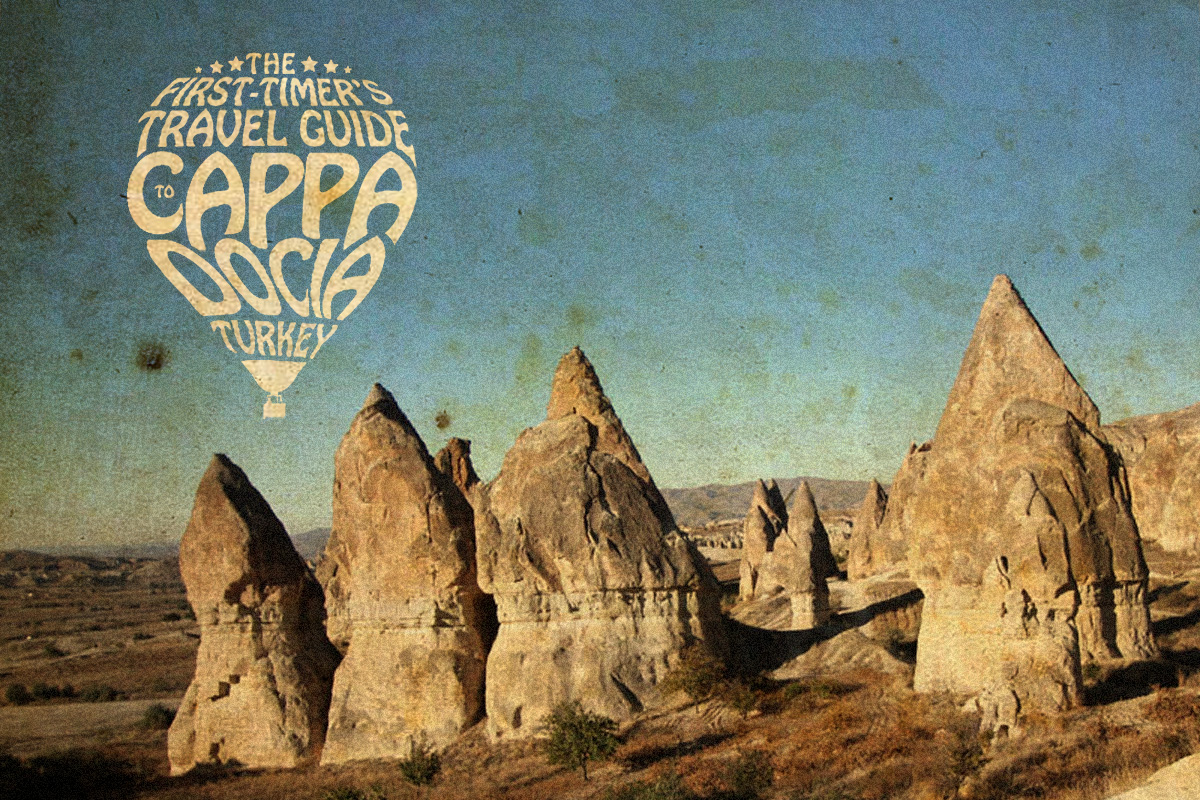 Disclosure
Some of the links in this post are affiliate links, meaning we'll get a small commission if you make a purchase or reservation at NO extra cost to you. We really appreciate your support as this helps us keep this website going. Thank you!
JB is one half of Will Fly for Food and its chief itinerary maker.  He's the one to blame for all the crappy photos and verbal diarrhea on this blog.  Don't listen to him.
Latest posts by JB Macatulad (see all)