White House Restaurant & Cafe: Where to Eat in Pamukkale, Turkey
With just one night in Pamukkale, we didn't have time to try a lot of restaurants so I wanted to be sure that the few meals we did have were guaranteed delicious. I consulted my travel bible TripAdvisor for recommendations, and White House Restaurant and Cafe came up tops on their list.
Ranked first out of 27 restaurants in Pamukkale (as of this writing), White House is a family-run restaurant that serves overflowing plates of hearty, home-cooked food. Each dish is a small mountain of meat, rice, fries, and salad that's ideal for manly appetites or shared between two. They're perfect after a tiring day scaling the calcium travertines.
Not to be hokey, but you'll be pleased to find that the generosity of their servings is a reflection of the owners themselves. They put much love into everything they do and it shows. Keep reading and you'll see what I mean.
The Best Restaurant in Pamukkale?
White House is located on Atatürk Caddesi just a short walk from the main road. Aptly named, the restaurant has a crisp and clean blue and white Mediterranean theme.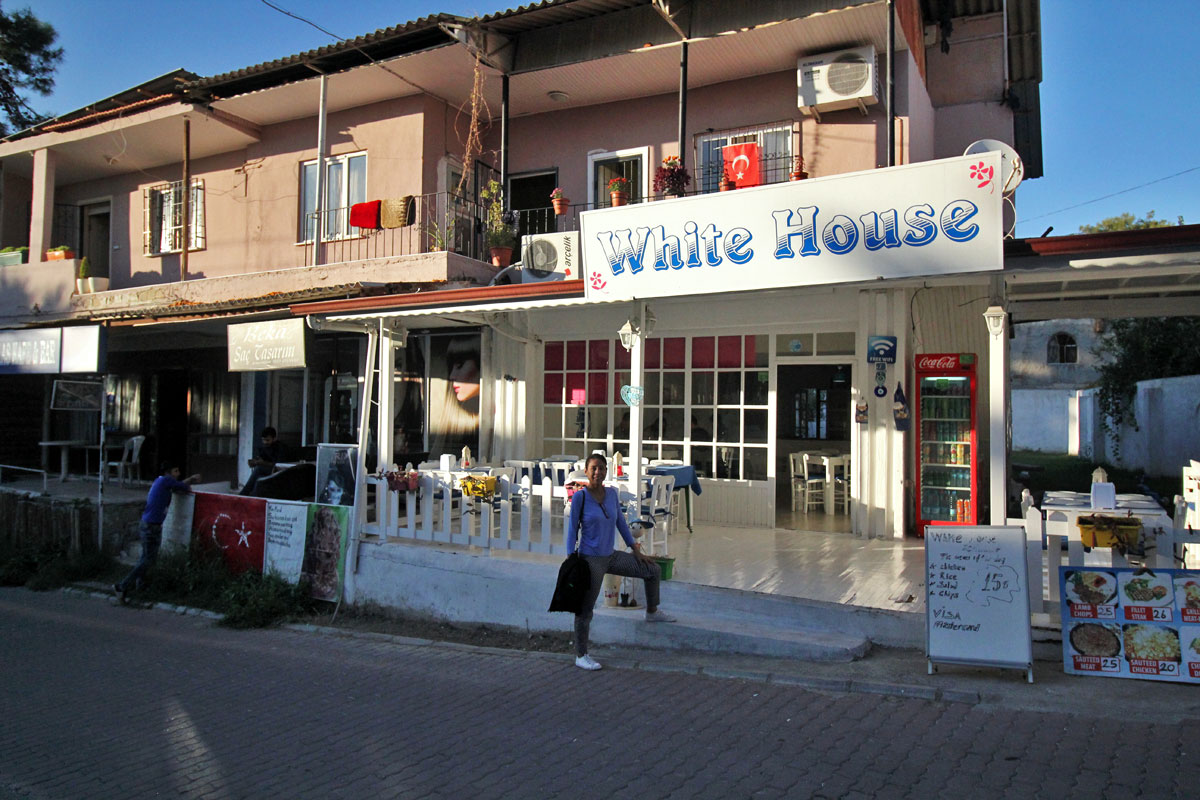 We're usually given just a basket of bread to start our meal but the warm-hearted Şerife, whom I believe is married to the owners' son, also gave us this casserole-type dish for dipping which she made herself. It was delicious. Filipinos will enjoy this. It tastes similar to afritada (Spanish-influenced stew made with tomato sauce).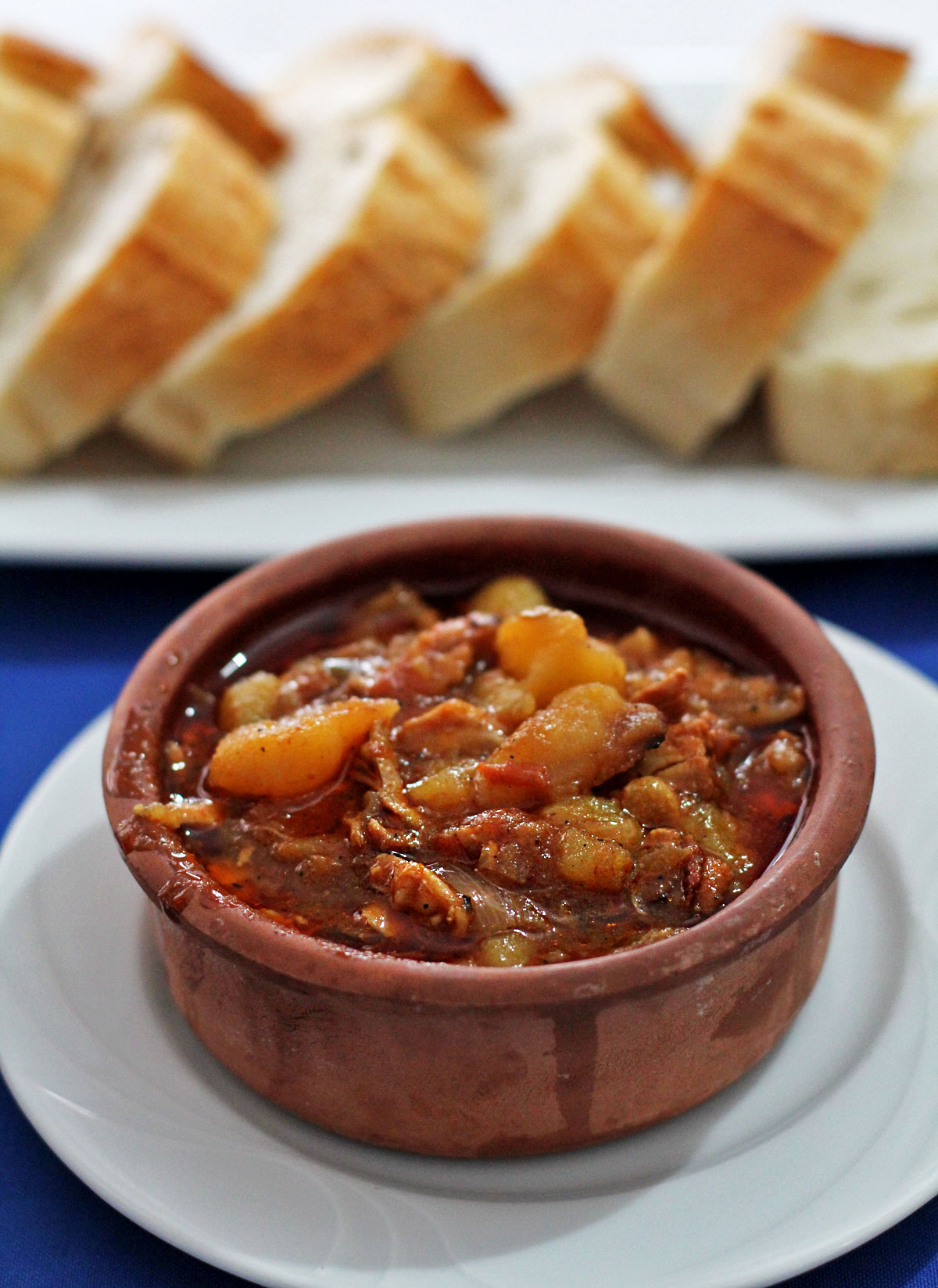 She also gave us this heavenly homemade yogurt made by her mother-in-law. Our orders hadn't arrived yet and we were already getting full just from the starters! So good!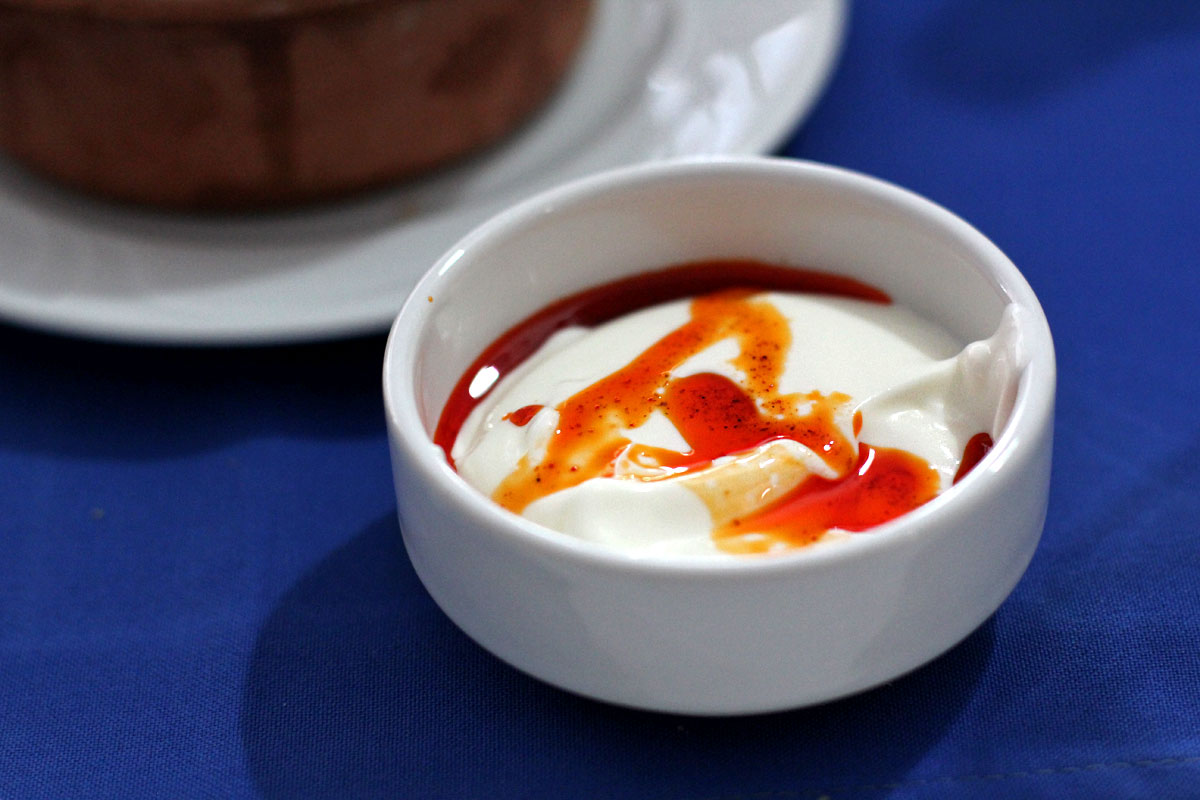 Lamb Chops (Kuzu Pirzola) – 25TL – 3 pcs. lamb chops served with rice, chips, and salad
I told you the servings here are huge. Just look at all that food! We had lamb all throughout our Turkey trip and these lamb chops from White House were among the best. It's one of their specialties.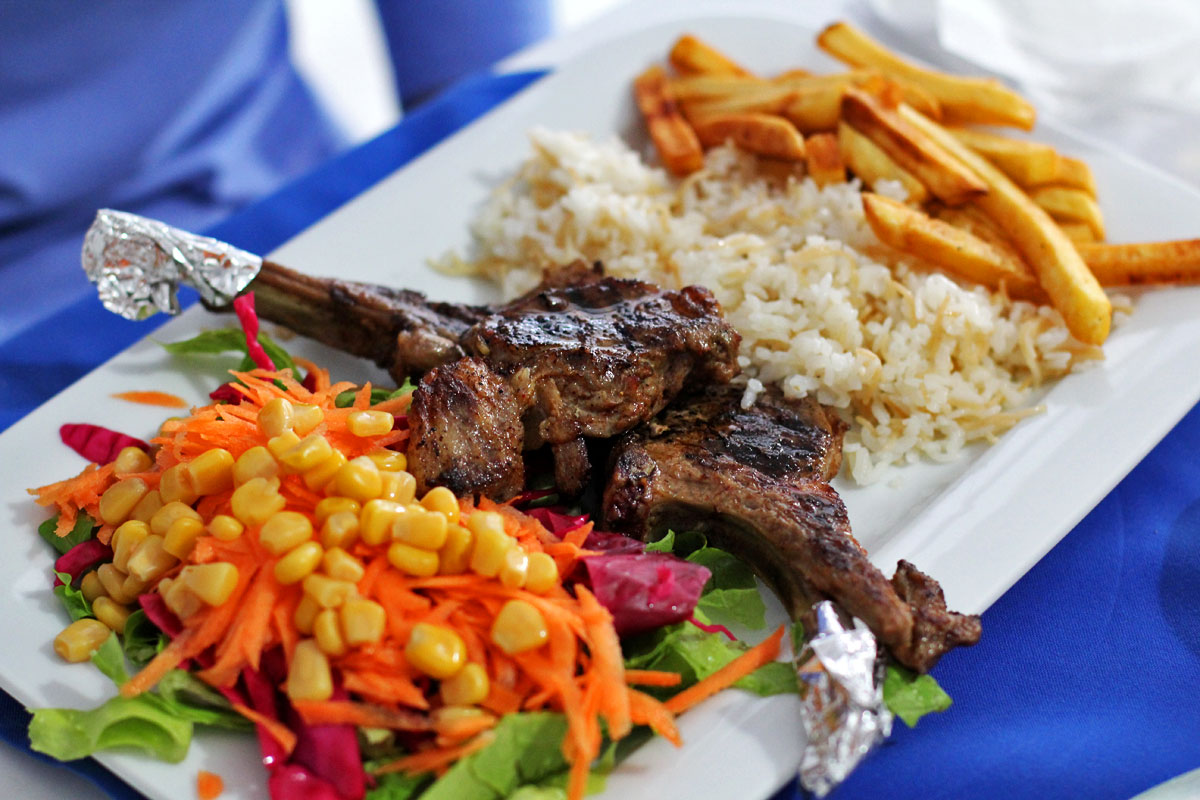 Fillet Steak (Bonfile) – 26TL – Fillet steak served with rice, chips, and salad
Not bad, but not nearly as good as the lamb chops. The steak was tasty but a little tough. Like the lamb chops, you get an abundant amount of food. Those fries with cheese, next to the steak, were to die for.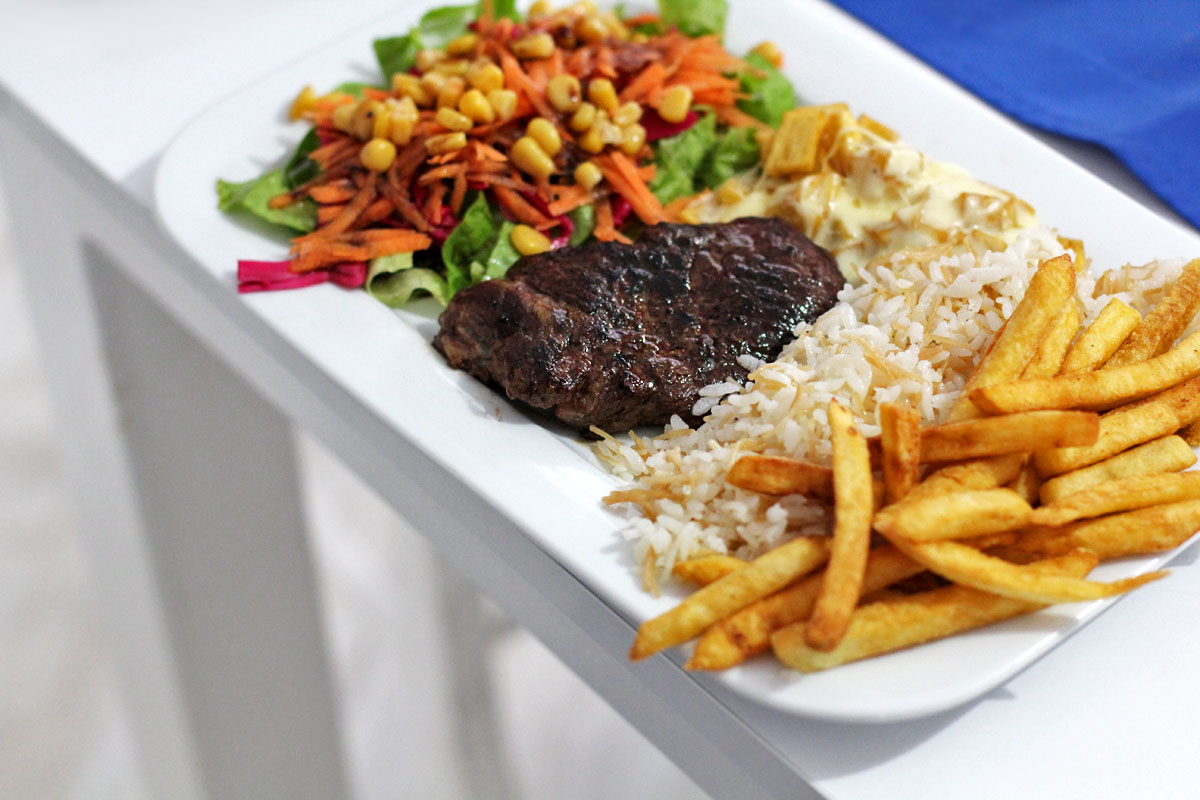 As if she weren't generous enough with the casserole and yogurt, Şerife gave us this big platter of fresh fruits as well, most of which were picked from her garden! The seedless grapes were some of the sweetest I had ever tasted.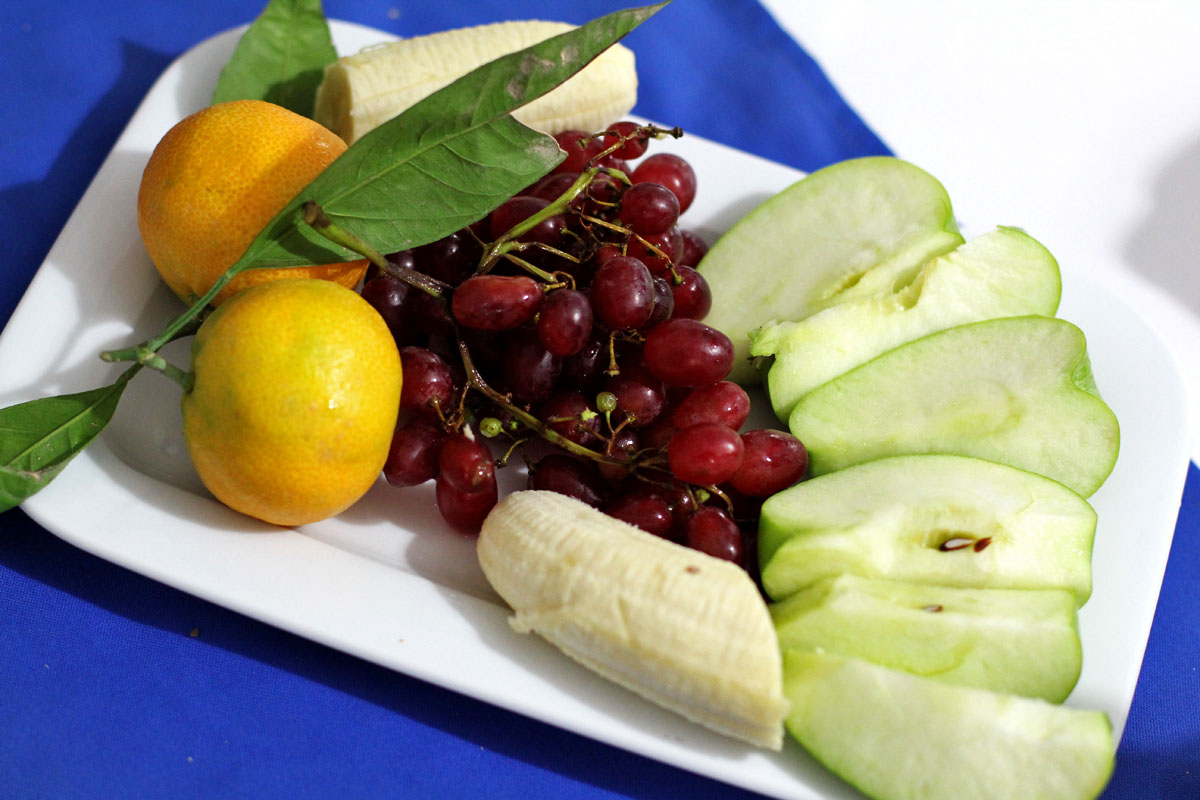 And just when we thought her generosity would end there, Şerife gave us these tasty little Turkish biscuits called yagli gevrek. I'm not sure how to describe them since all the information online is in Turkish, but it's something that's traditionally enjoyed with tea. She saw how much we liked it so she gave us an entire box to take with us for the rest of our trip! How nice was that?! 😀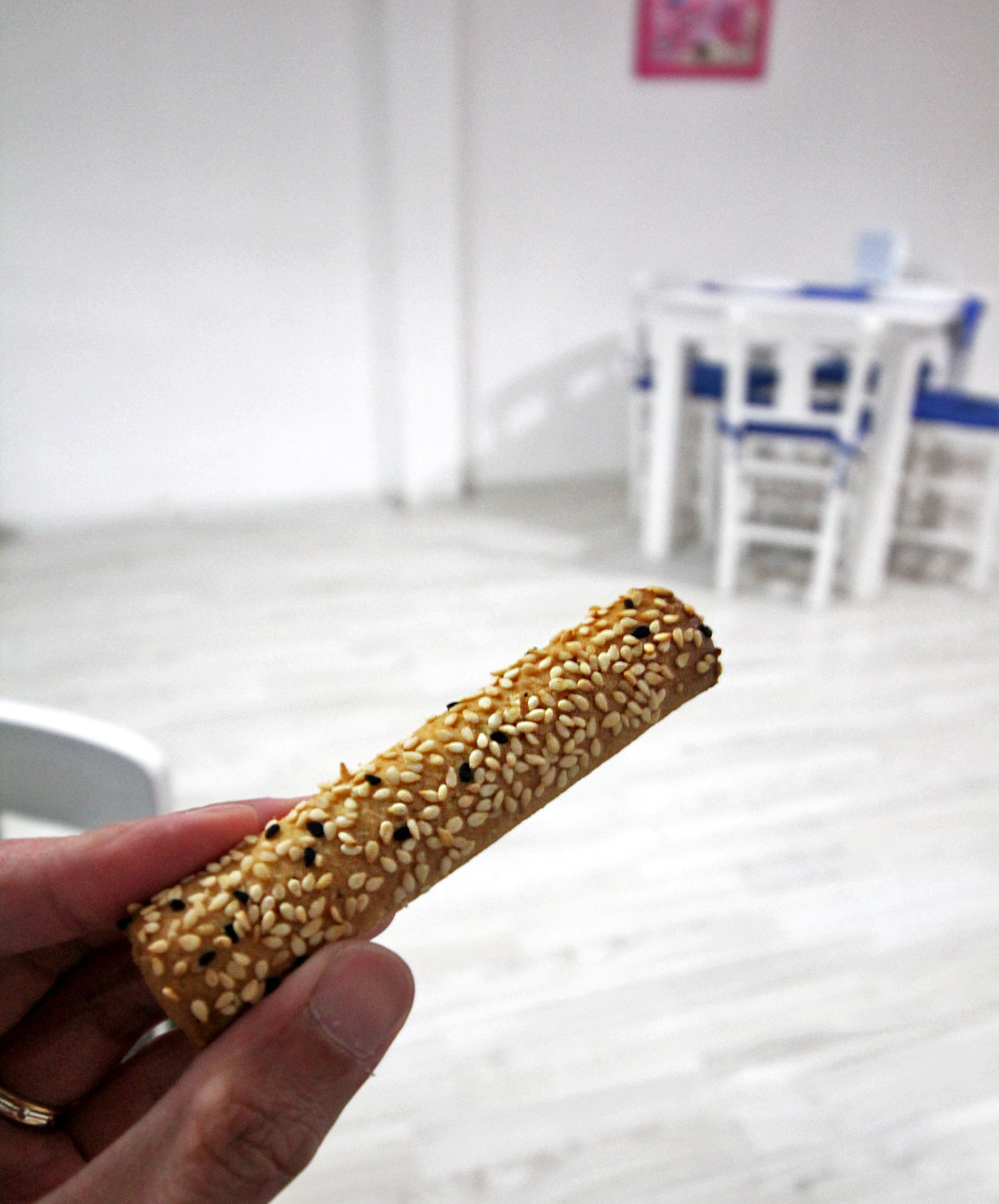 Lovely ladies — Reneelicious and our most generous host Şerife. Thank you for making our dinner so memorable! You warmed our hearts and our bellies on this cold November night and we'll never forget it. Thank you! ♥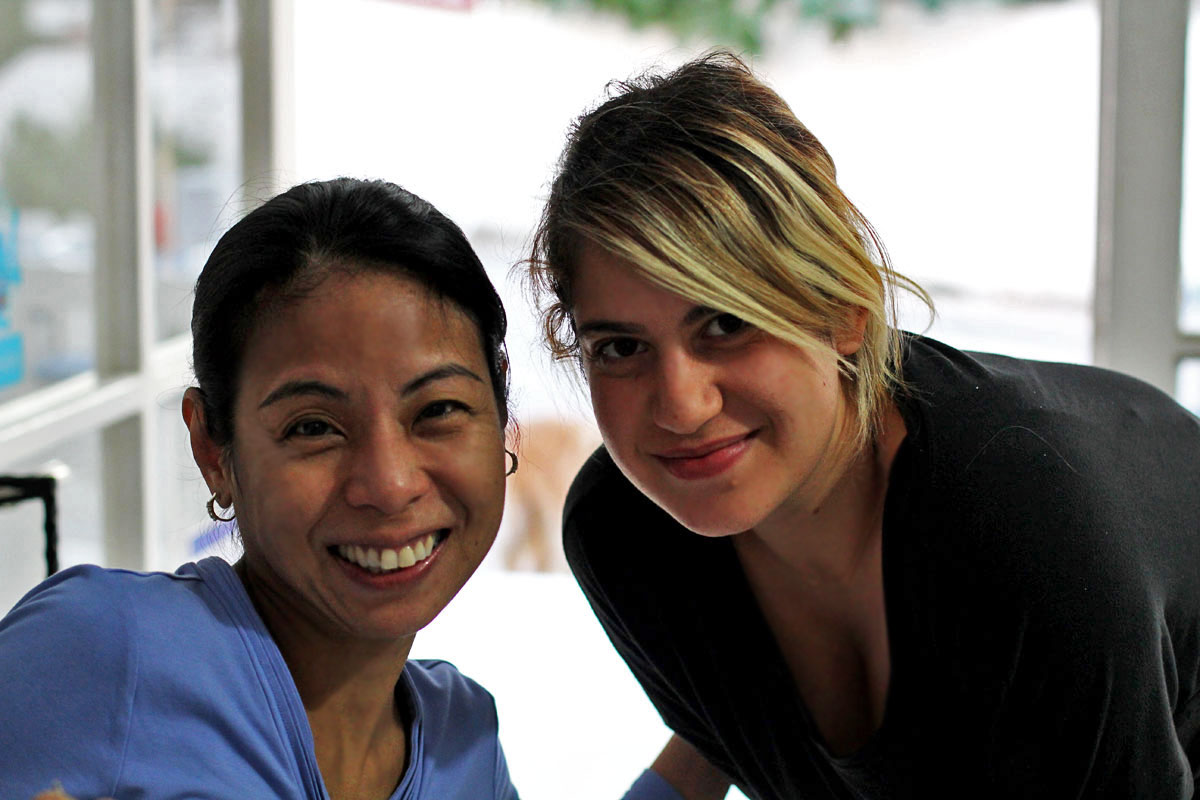 Good good, generous portions, a pleasant vibe, and best of all, kind warm-hearted owners. It's no wonder that White House is number one on TripAdvisor.
If you're planning on spending a night in Pamukkale, then I strongly urge you to enjoy a meal here. I suggest skipping the steak and going for the lamb chops. Based on other people's reviews, their kebabs are quite good as well.
White House Restaurant & Cafe, Pammukale, Denizli, Turkey
Ataturk Cad. Pamukkale Mah. No 7, Pamukkale 20280, Turkey
Tel: +90 507 853 3585
Facebook: White-House-Restaurant-Cafe
Foursquare: white-house-restaurant–cafe
Email: whitehousepamukkale@outlook.com
Expect to Spend: About 30TL per person with drinks
Reservations: Recommended during peak season
HOW TO GET THERE:
From the main road of Mehmet Akif Ersoy Blv, turn into Atatürk Caddesi and walk straight for about 100-150 meters. The restaurant will be on your right. It isn't hard to find but if you have Sygic Travel and pocket wifi, then you can use GPS to track it down.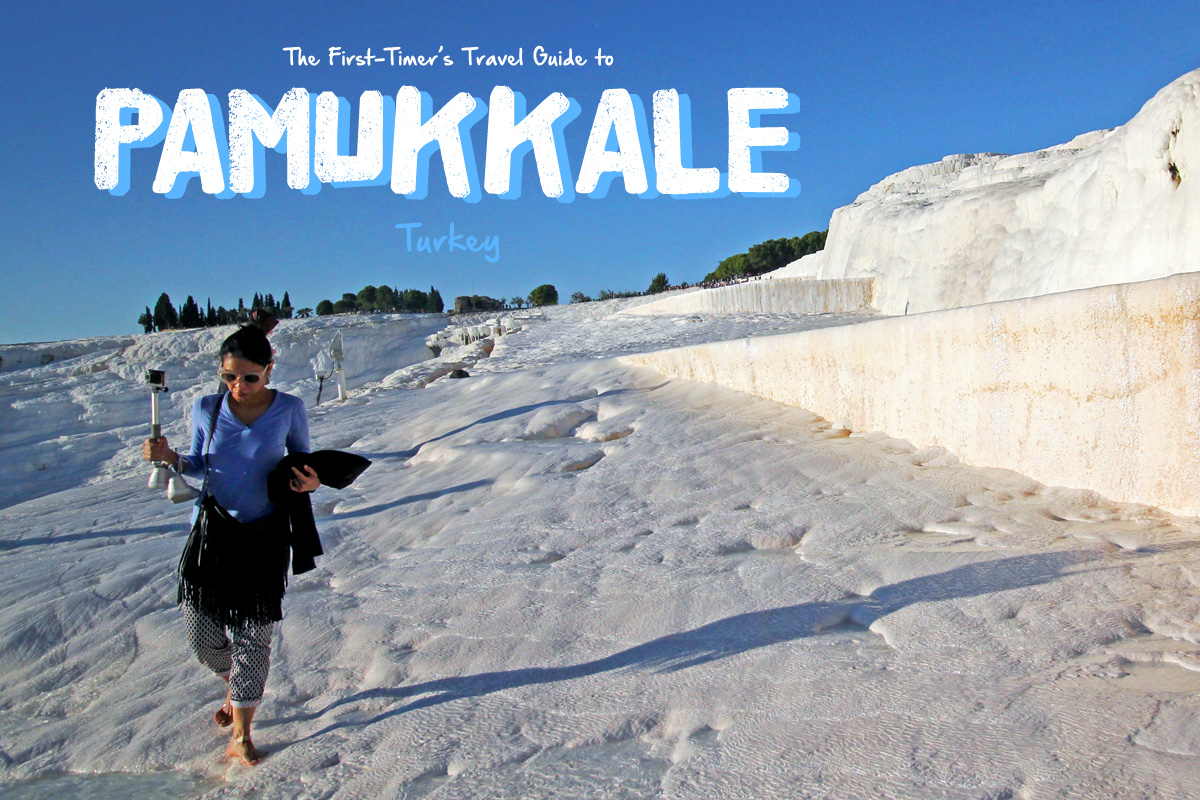 Disclosure
Some of the links in this post are affiliate links, meaning we'll get a small commission if you make a purchase or reservation at NO extra cost to you. We really appreciate your support as this helps us keep this website going. Thank you!