Ejder Restaurant: Where to Eat in Selçuk, Turkey
What a pleasant surprise this place turned out to be. I knew the food would be good based on their TripAdvisor reviews, but what I didn't know was that it would lead us to one of Selçuk's well-known but less prioritized attractions.
With so much to see and just two nights in Selçuk, we weren't sure whether we had enough time for the Roman Aqueduct. It wasn't a top attraction at that time of year so I wasn't banking on seeing it. Thanks to Ejder Restaurant though, we did.
A Certificate of Excellence awardee, not only is this place one of the most highly-rated restaurants in Selçuk, but it's got a killer view to boot.
Stork Watching at Ejder Restaurant
Ejder Restaurant is located just a few minutes' walk from the train station…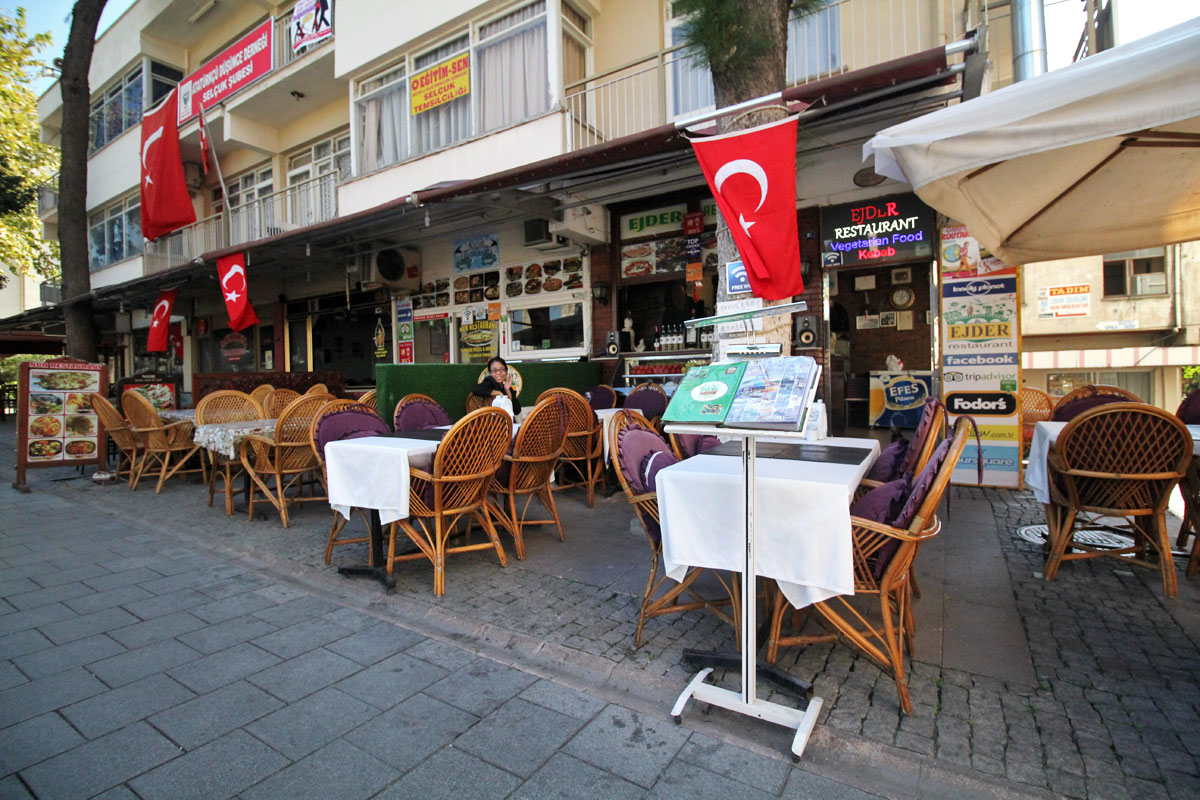 …and the Roman/Byzantine Aqueduct! Sitting outside gives you a great view of the columns (and its residents). These tables must be in high demand from April to September. More on that later.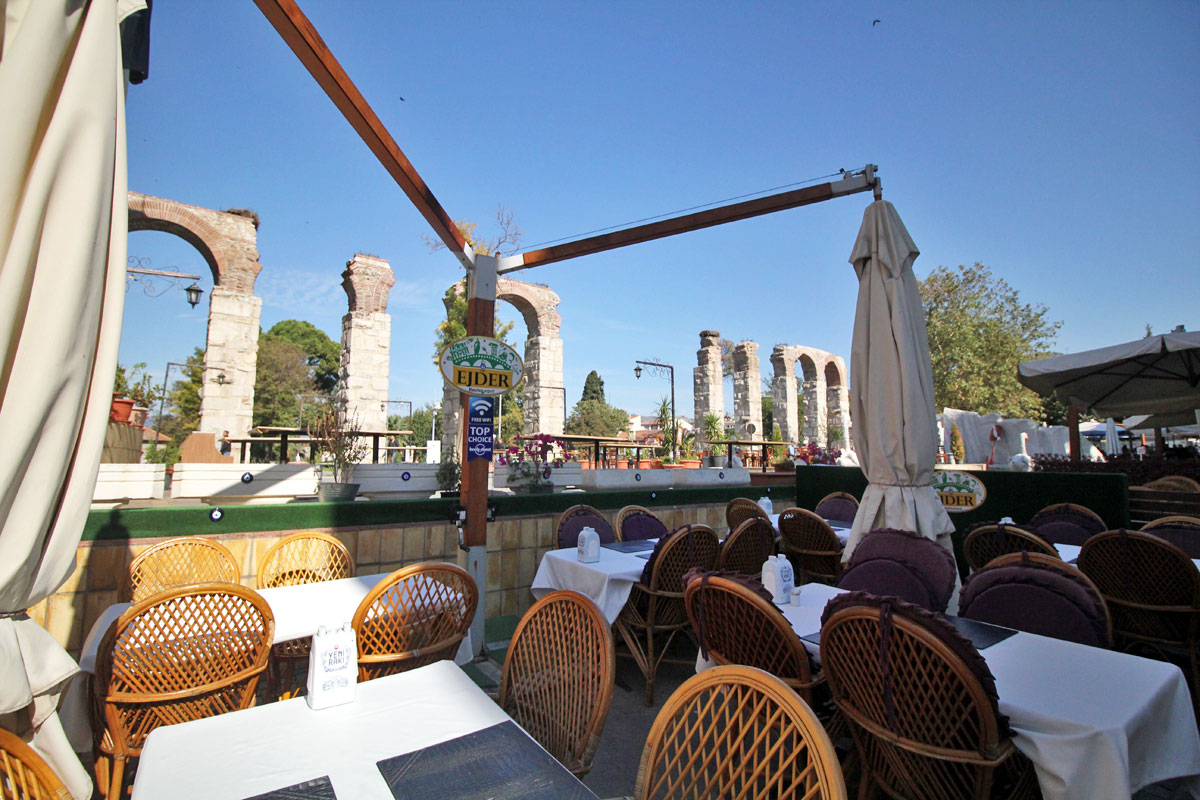 Served with a yogurt and olive dip, I think this delicious Turkish flatbread with sesame seeds is called pide ekmeği or ramazan pidesi. Literally every meal we had in Turkey started off with a basket of bread. Different kinds, all awesome.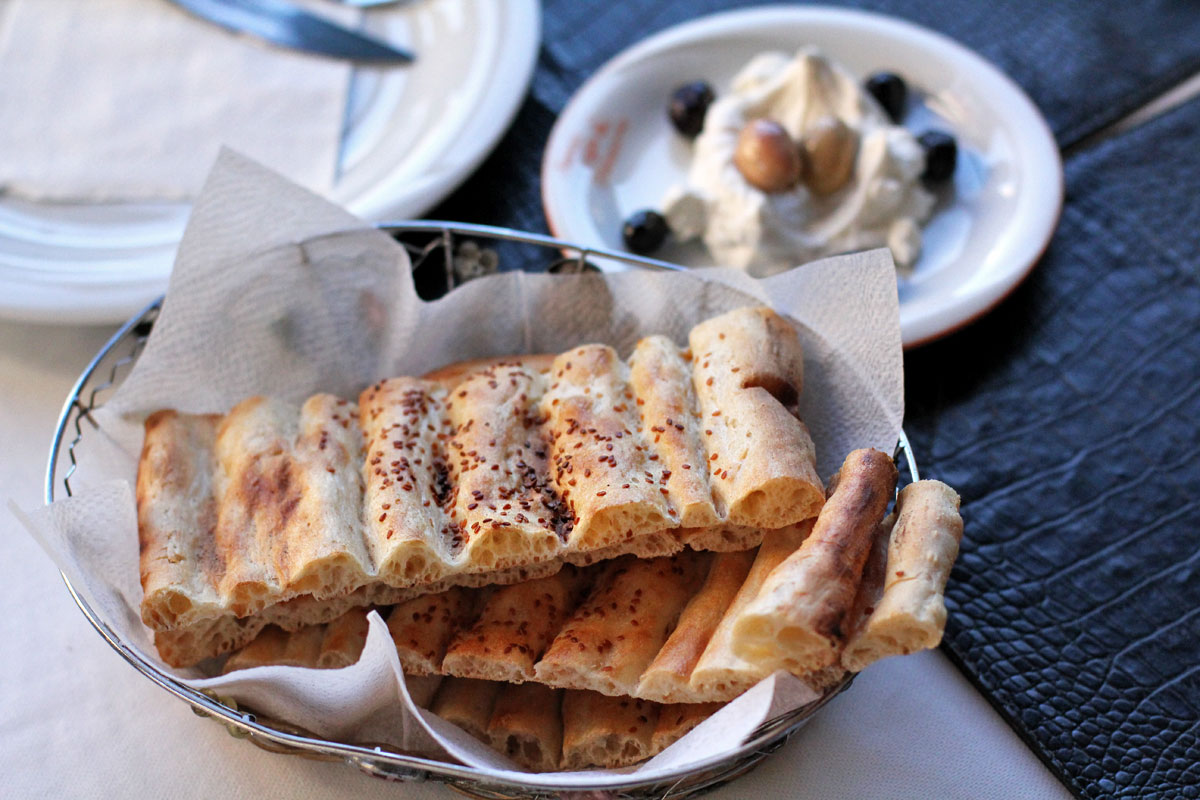 Imam Bayildi (stuffed aubergine) – 18TL – Fried aubergine stuffed with onion, tomato, and pepper. Drizzled with olive oil and served with rice and yogurt.
We ordered this based on someone's recommendation on TripAdvisor. It was very good.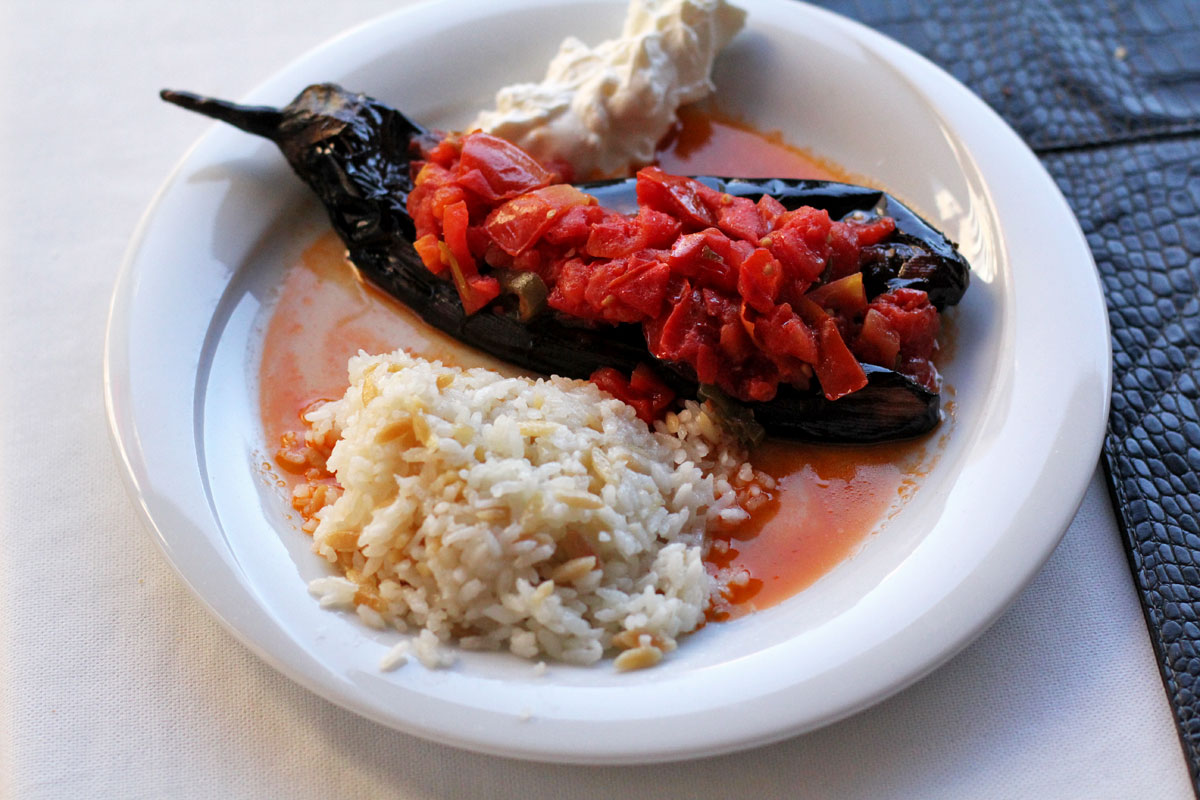 Kuzu Beyti (grilled lamb rolls) – 30TL – Skewered lamb served with rice and salad.
Some of the best lamb we had during this entire trip (and we had a lot). It was superb. Everything else on the plate was delicious too.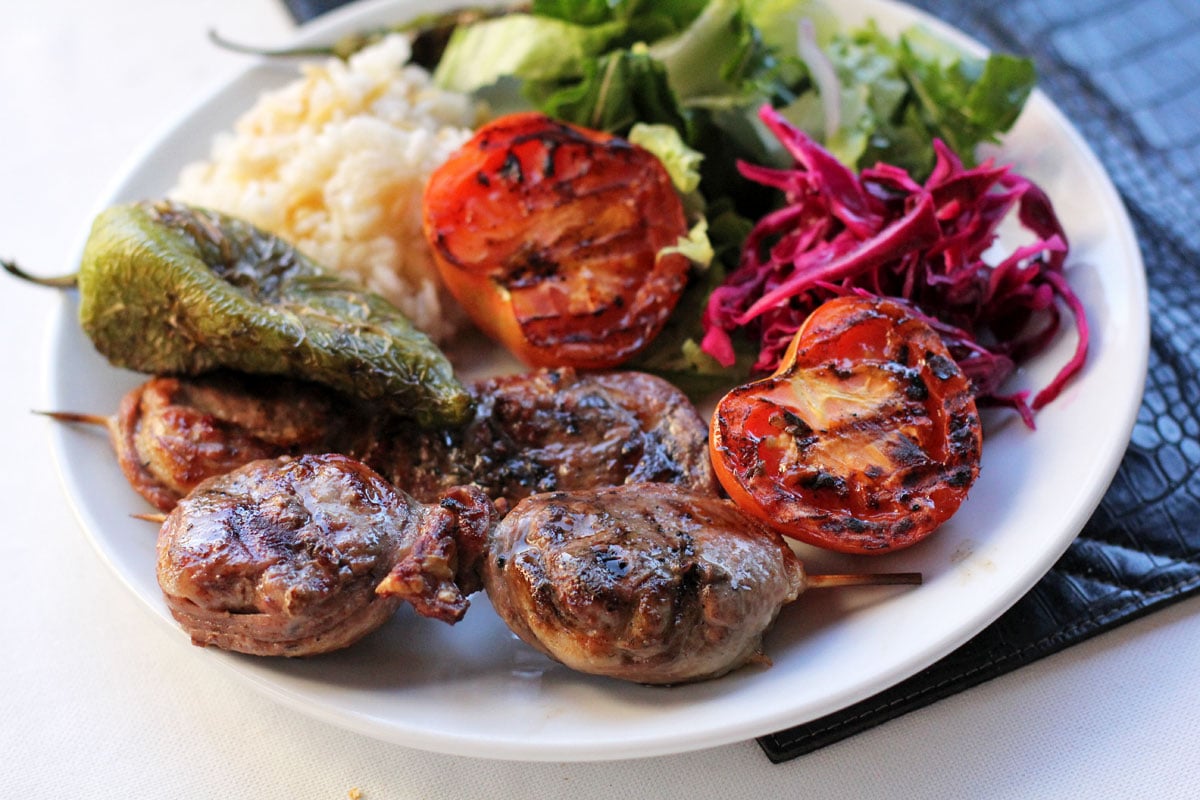 As mentioned earlier, Ejder gives you a fantastic view of the Roman Aqueduct. These decaying columns become a minor tourist attraction of their own from around April to September when storks use them as nesting places. See that one up top? Made entirely of sticks, each of these giant nests can weigh up to 250 kilos.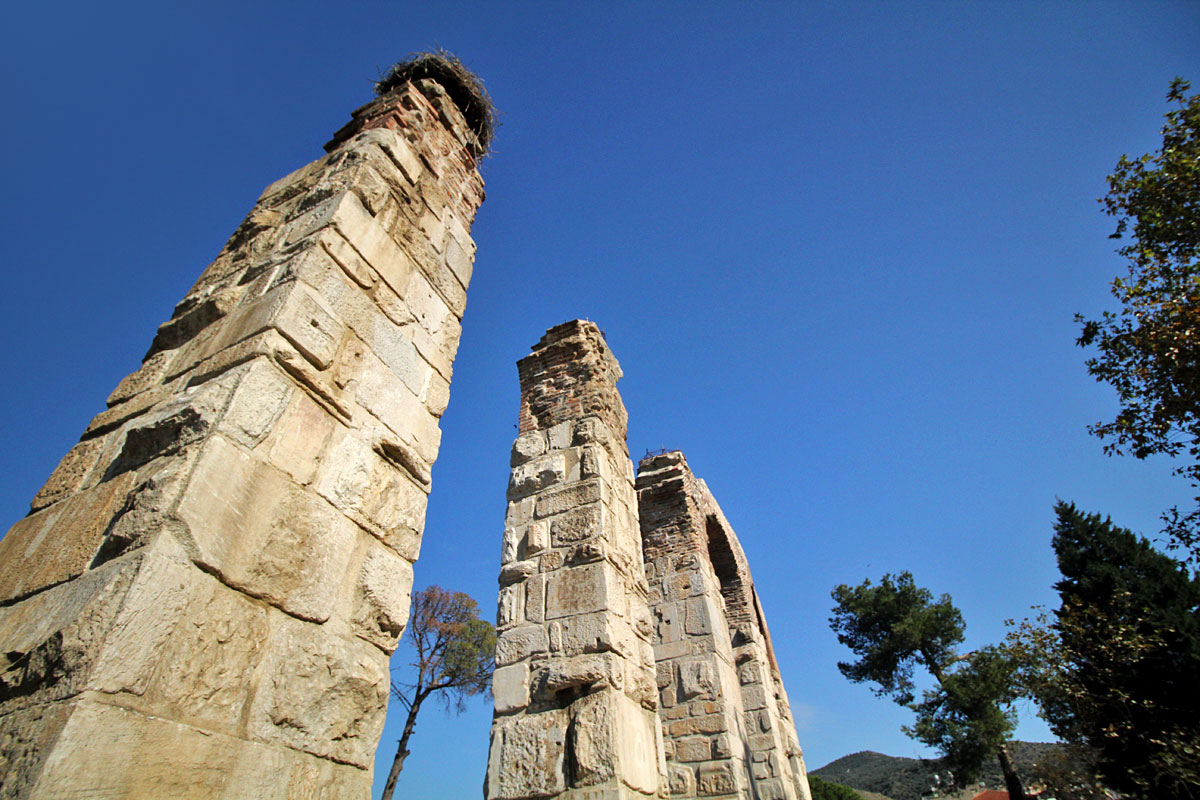 If you're lucky, you may get to witness mommy and daddy stork bringing food back to their young. They feed them insects, earthworms, frogs, rodents, and fish, even snakes!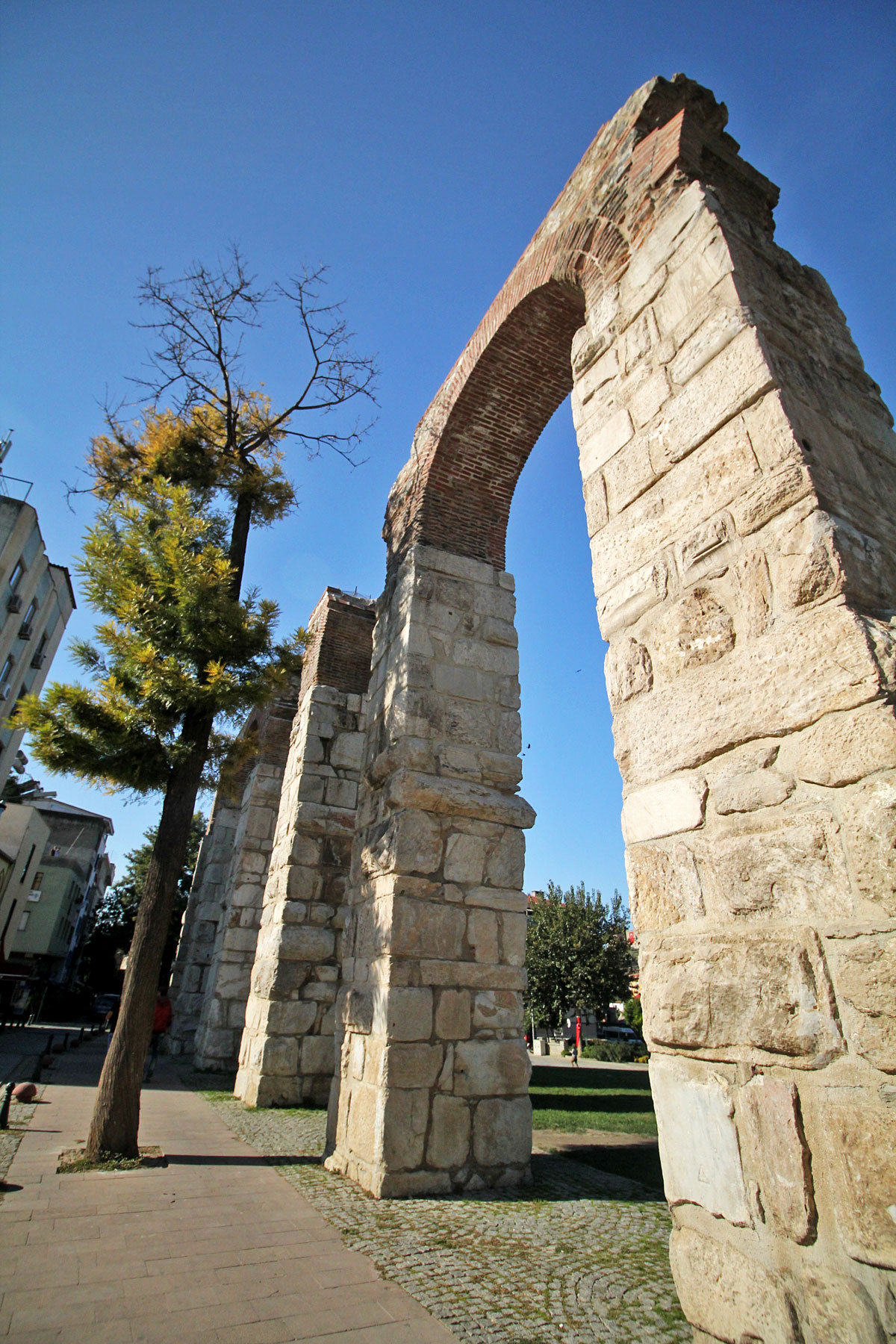 If you do decide to enjoy a meal at Ejder Restaurant, then I recommend you try the kuzu beyti or lamb rolls. They're delicious. However, if you read Ejder's reviews on TripAdvisor, you'll find every reviewer raving about something different. From the stuffed aubergine to the grilled fish to the kebabs to the chicken wings to the lentil soup, it seems that everything at this restaurant comes highly recommended.
Hey, they're not a Certificate of Excellence awardee for nothing. 😉
Ejder Restaurant, Selçuk, Turkey
Cengiz Topel Cad. No: 9/E PTT Karşisi, Selçuk-İzmir, Turkey
Tel: +90 232 892 3296
Mobile: +90 542 892 3296
Website: ejderselcuk.com
Operating Hours: Mon-Sun, 10AM-4AM
Expect to Spend: About 30TL per person with drinks
Reservations: Recommended during peak season
HOW TO GET THERE:
Ejder Restaurant is right next to the Roman aqueduct and about a 5-min walk from the train station. Facing away the tracks, it's on the left side of the aqueduct.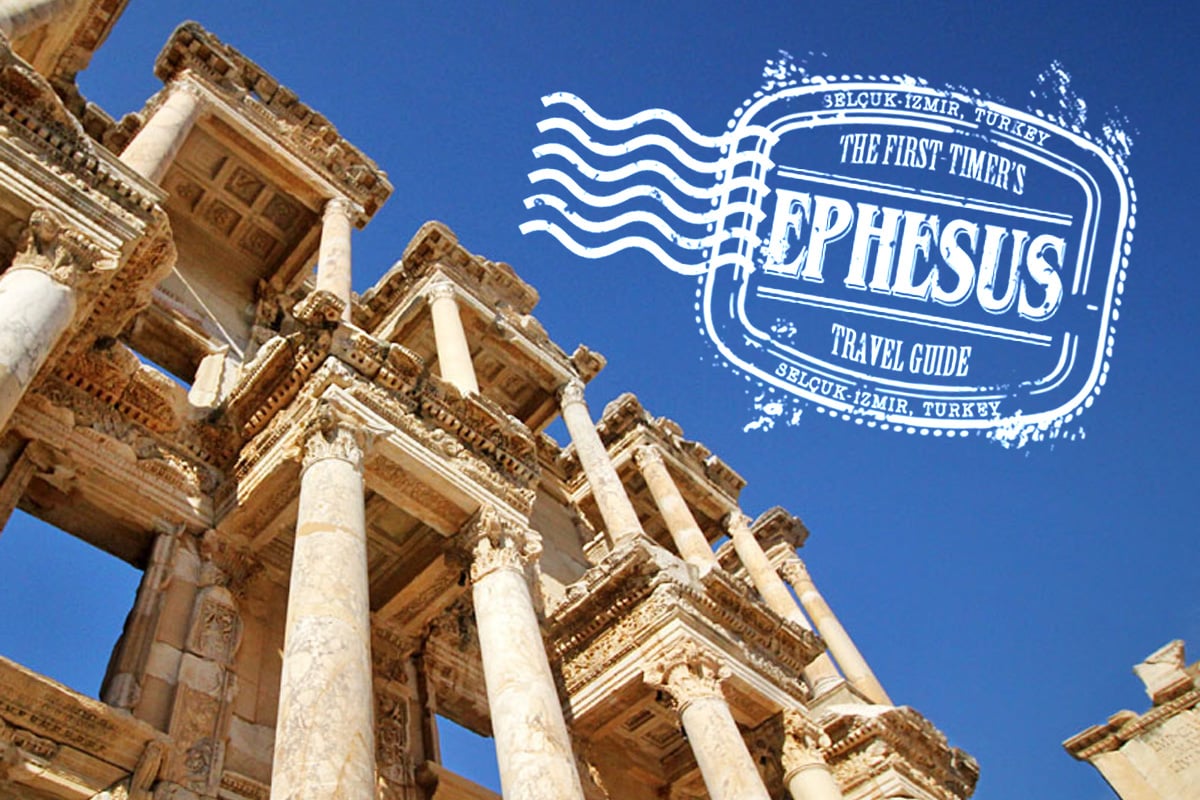 Disclosure
Some of the links in this post are affiliate links, meaning we'll get a small commission if you make a purchase or reservation at NO extra cost to you. We really appreciate your support as this helps us keep this website going. Thank you!