Hotel Kuk: Where to Stay Near Ataturk Airport in Istanbul, Turkey
Staying in Istanbul for just one night before flying out to Izmir the next day, we needed to find a hotel that was inexpensive and close to Ataturk Airport. It needed to have decent reviews on TripAdvisor and if possible, included breakfast in the room rate as well.
Hotel Kuk, at 50 Euros a night with buffet breakfast and just a short 25TL taxi ride away from the airport, was exactly that. It was perfect.
The Room
Small but cozy, Hotel Kuk's rooms have everything you need — cable tv, free wifi, a small refrigerator, bedroom slippers, and a fully amenitized bathroom. As mentioned above, we paid 50 Euros for a one-night weekend stay in late October.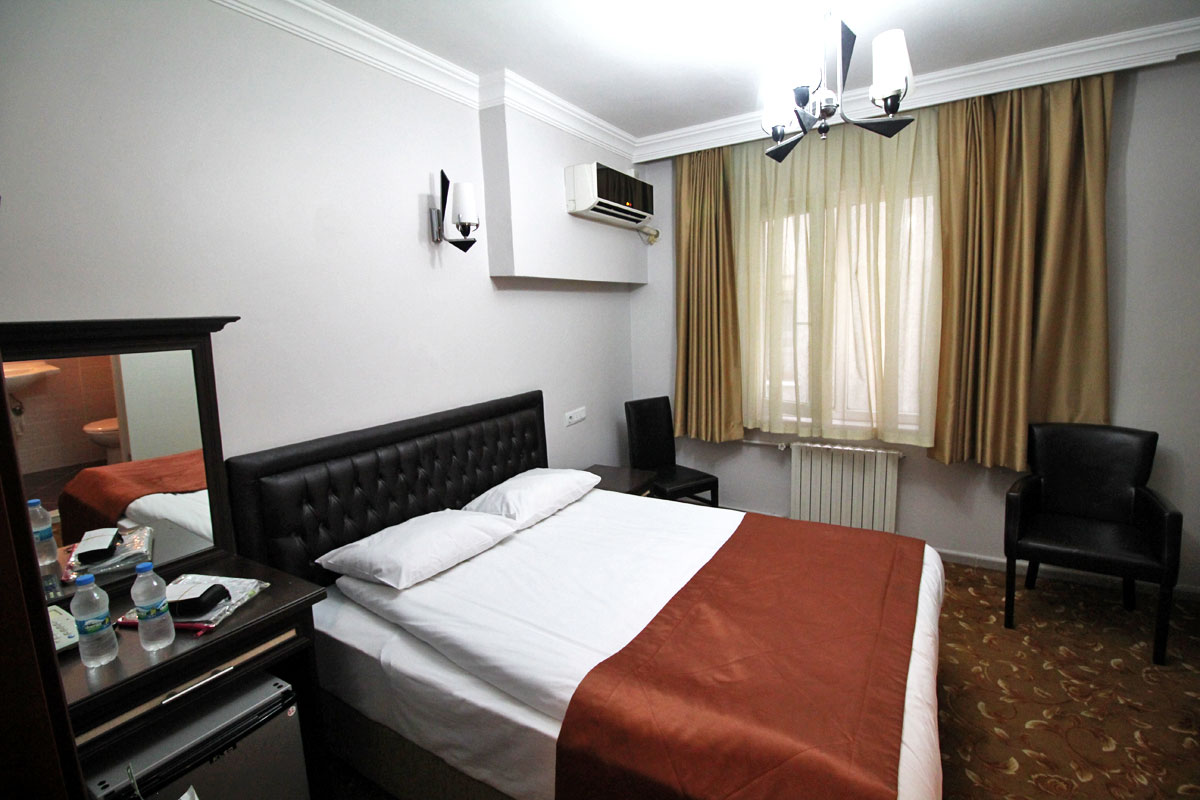 Like the room, the bathroom is small but clean and complete.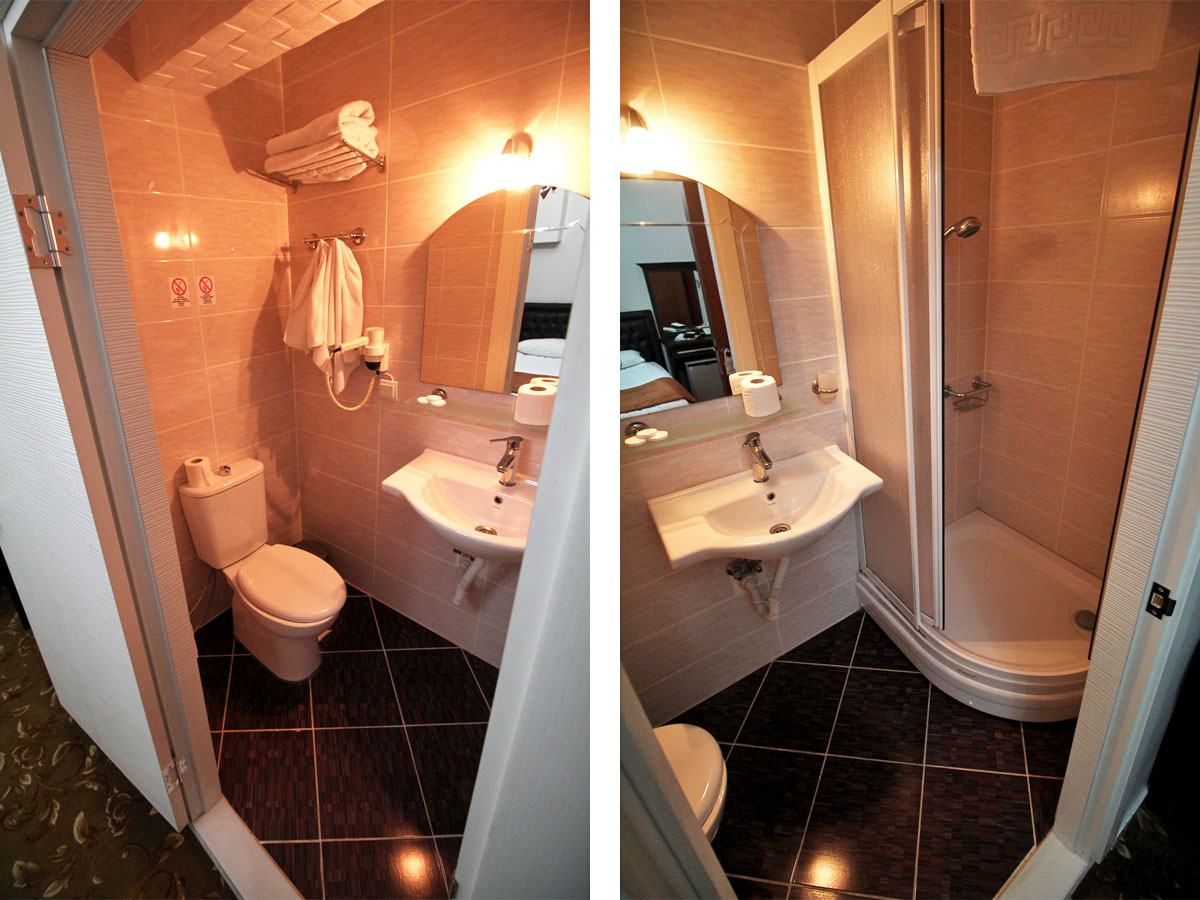 Here's a quick video I put together of the room and buffet breakfast. You'll get a better sense of the room's size if you watch this.
Breakfast
We stayed in five hotels during our Turkey trip and the breakfast at Hotel Kuk was the biggest and the best. They were the only hotel to start serving it at 7AM too. Breakfast is included in the room rate and runs from 7-10AM daily.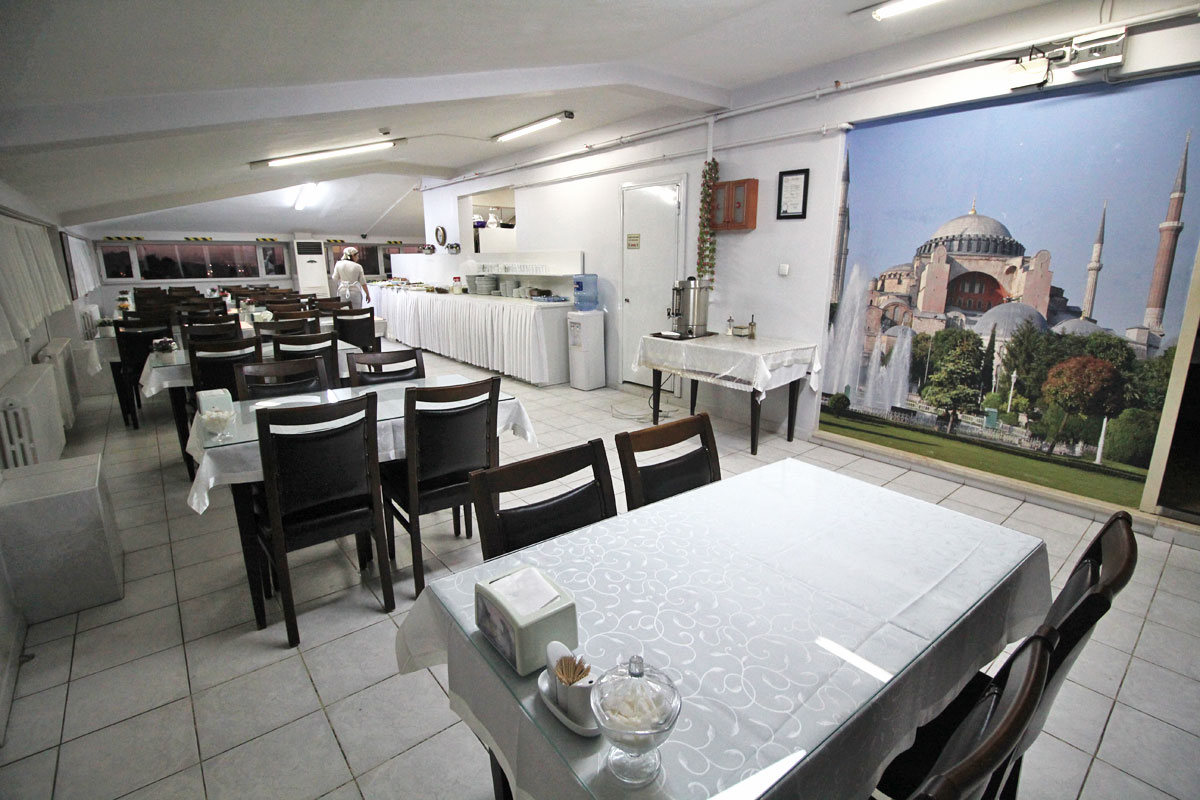 Turkish food is healthy. Never before have I eaten so much greens for breakfast. I liked it. Their tomatoes are so fresh and crunchy.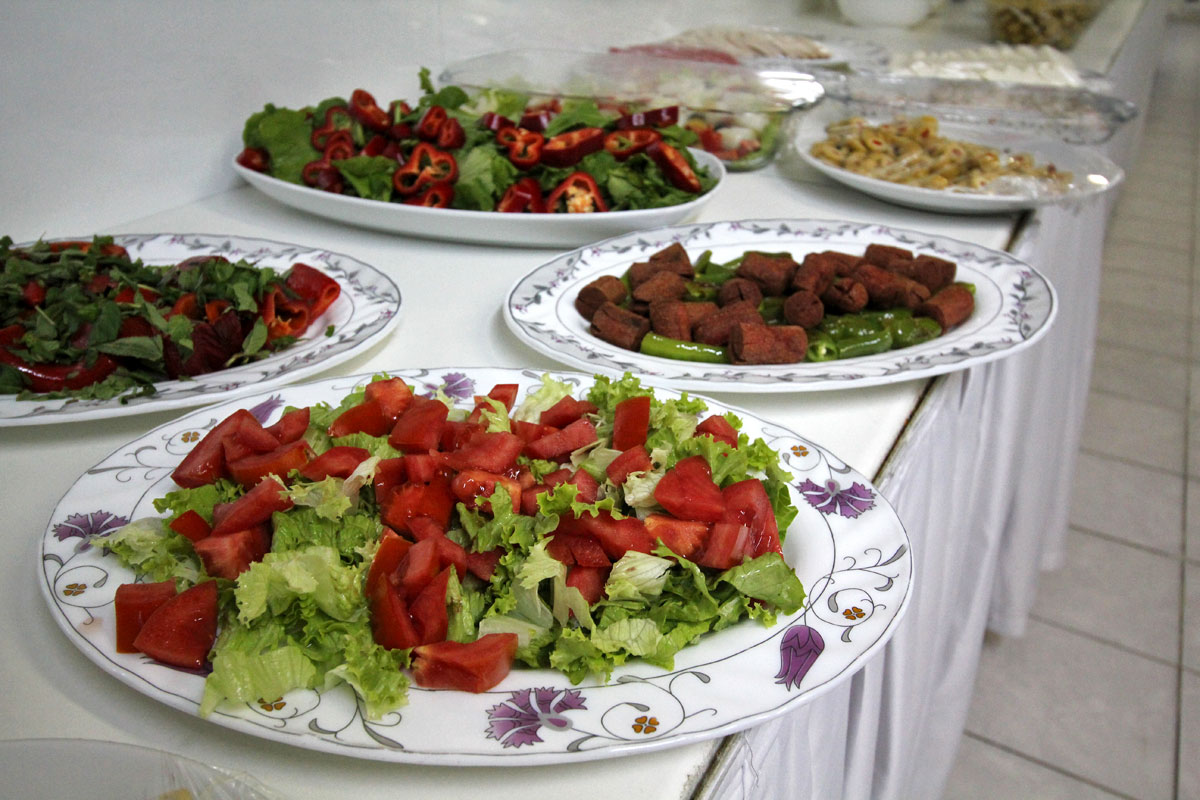 Speaking of tomatoes, that's one thing you'll be sure to find in every Turkish breakfast. That and sliced cucumbers and olives. Yum!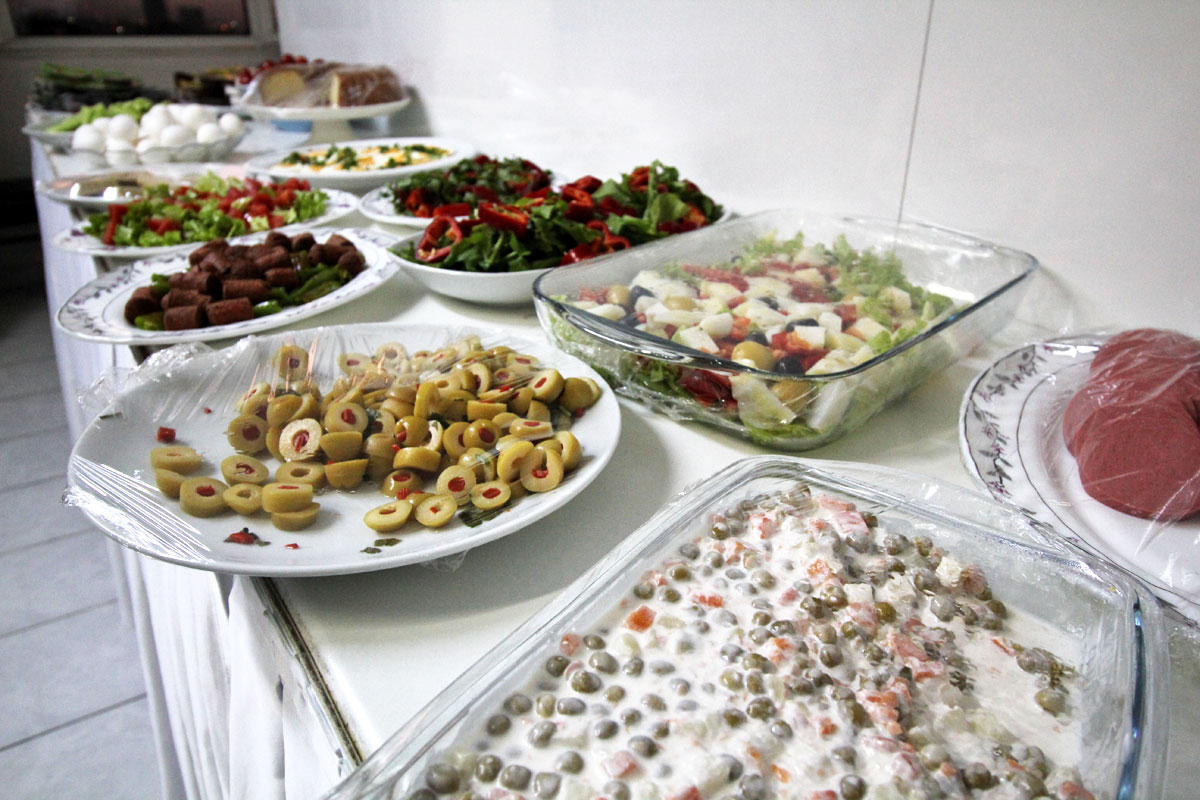 Cheese is plentiful as well, as are cold cuts, eggs, and bread.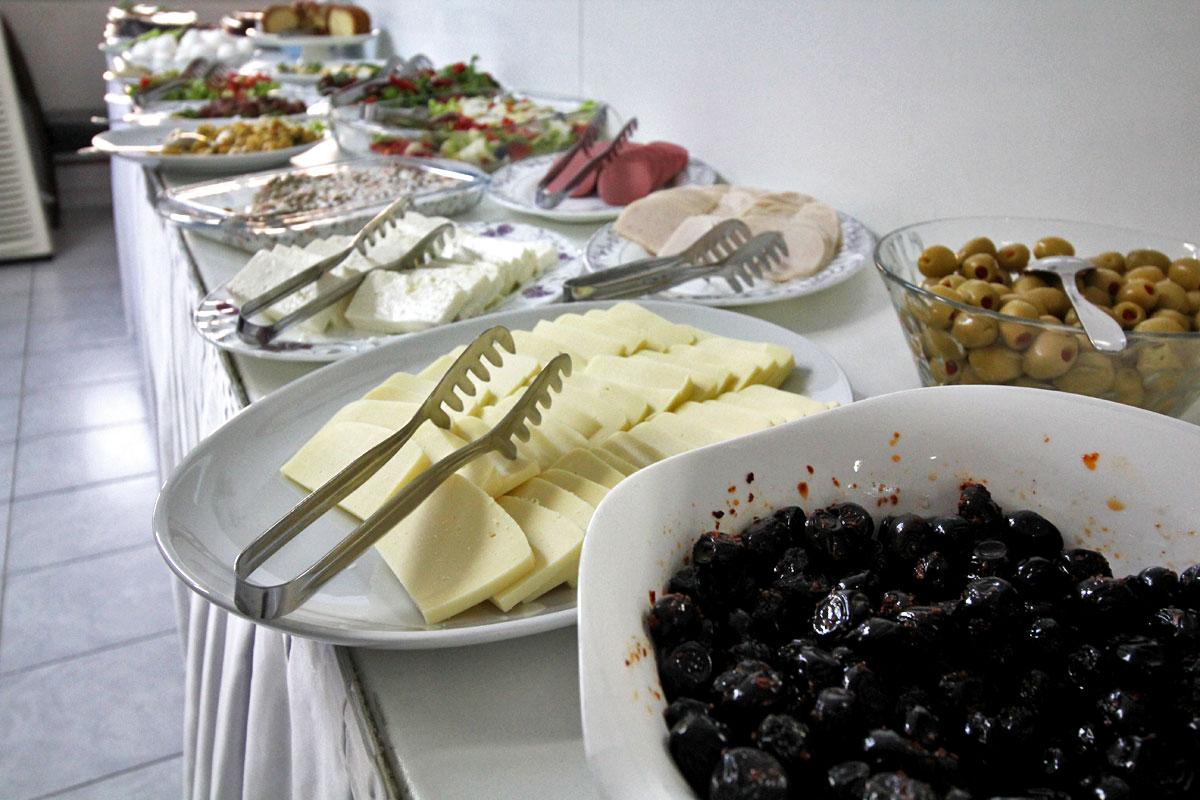 My plate (one of many). 😉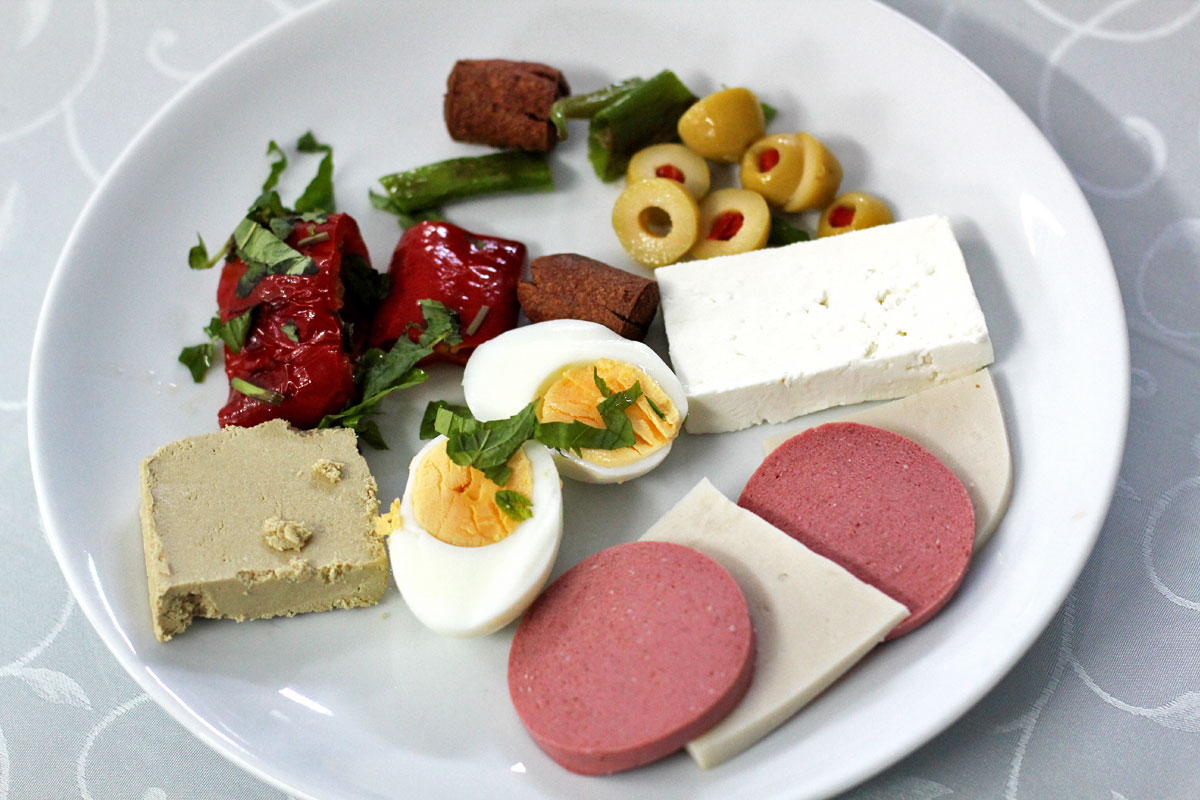 The dining area is located on the top floor (5th) of the hotel. It's got a great view of Istanbul and the bay.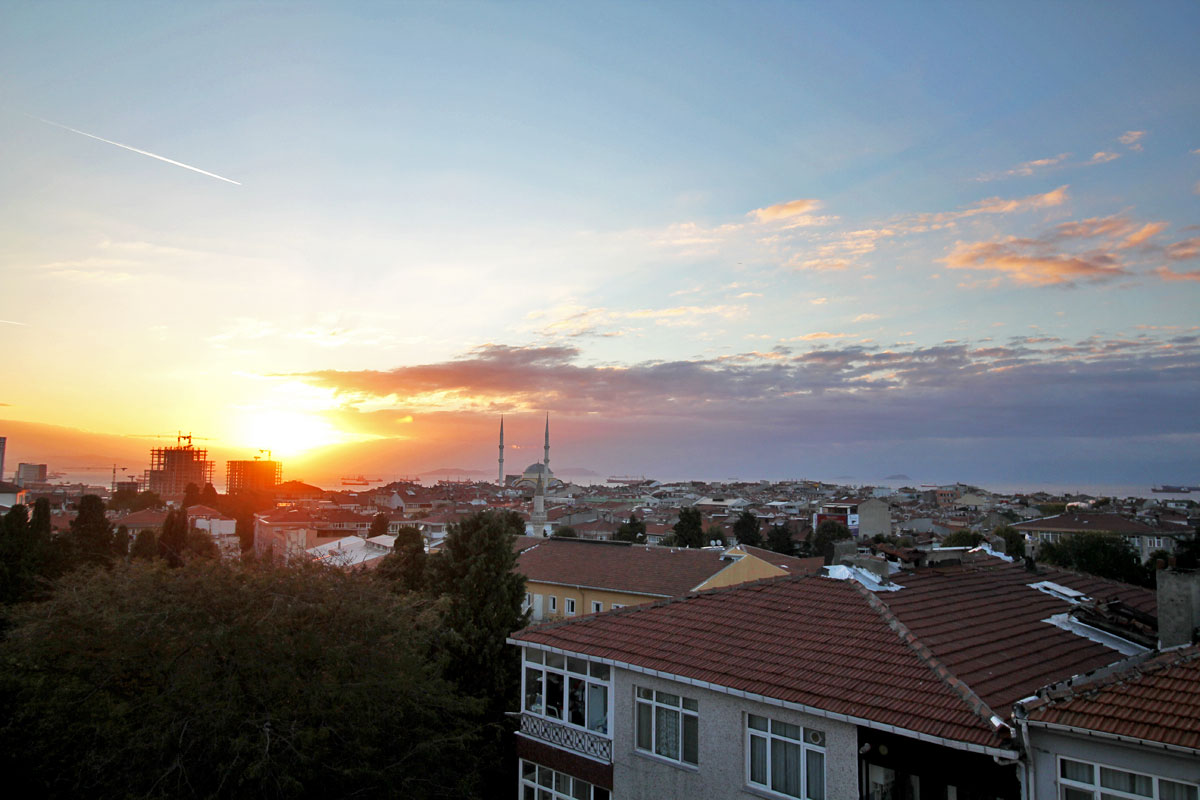 The Neighborhood
Apart from its proximity to Ataturk Airport, what makes Hotel Kuk a great choice for airport hotel is the neighborhood. Tucked away in a quiet sidestreet, just a few minutes' walk from the hotel is a bustling commercial area with lots of shops and restaurants. There's plenty here to keep you entertained!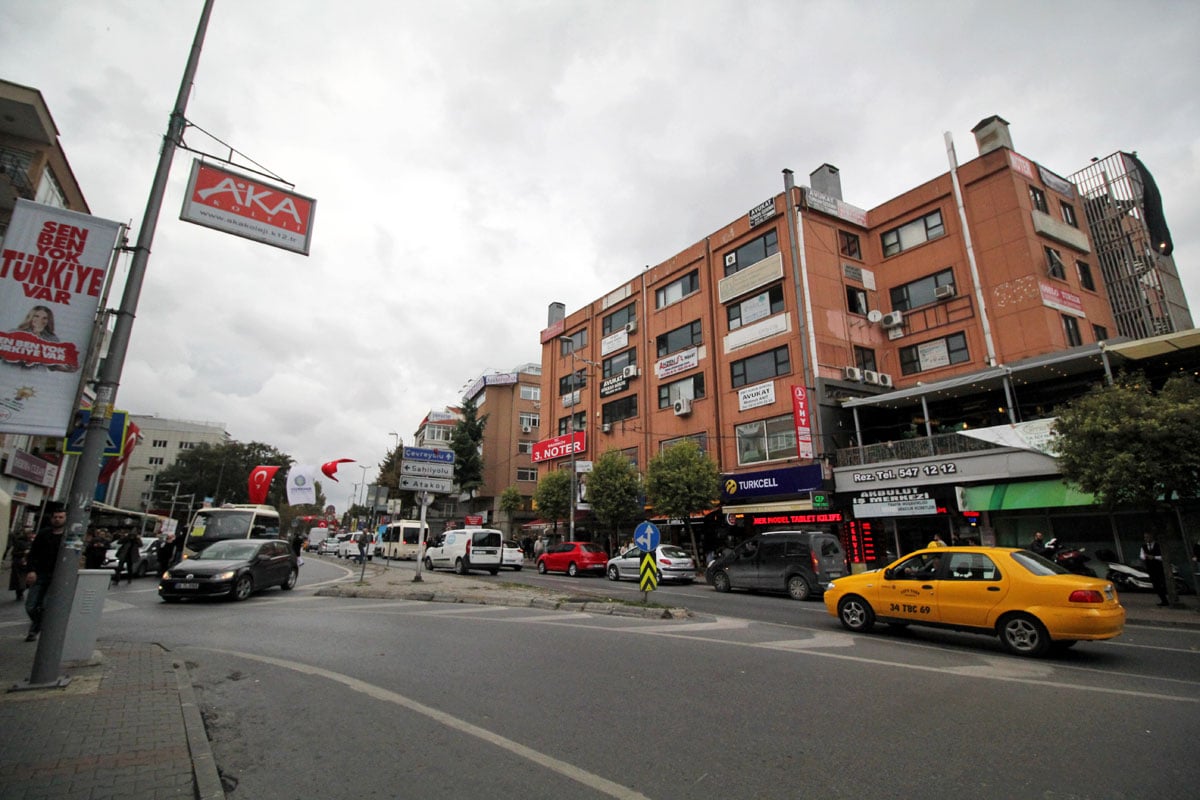 With much to do around the hotel, you won't feel compelled to go to a more touristy area like Sultanahmet or Istiklal Cadessi. Spending our first night in Turkey here before flying out to Izmir the next day, we were perfectly content staying in the area and leaving the meat of Istanbul for the tail end of our trip.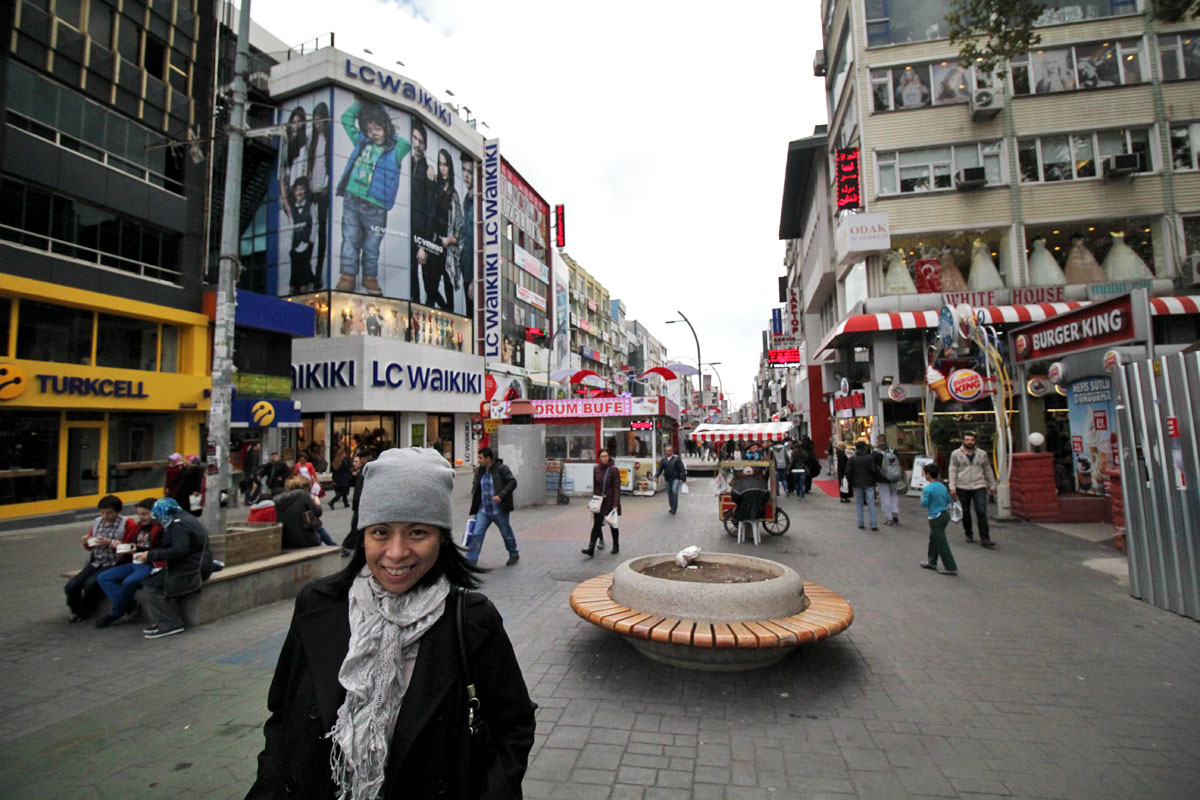 If you read Hotel Kuk's reviews on TripAdvisor, you'll find three constants. The first two I've already discussed — proximity to Ataturk Airport and great neighborhood. The third is that cab drivers don't seem to know where the hell it is. Ours didn't. Even after I showed him the map below, he still had to input the address into his GPS to find it.
If you plan on staying at Hotel Kuk, then I strongly urge you to print this map and show it to your driver. CLICK HERE or on the map below to download it in PDF format. I've already included the hotel's address and contact details in the PDF for your convenience.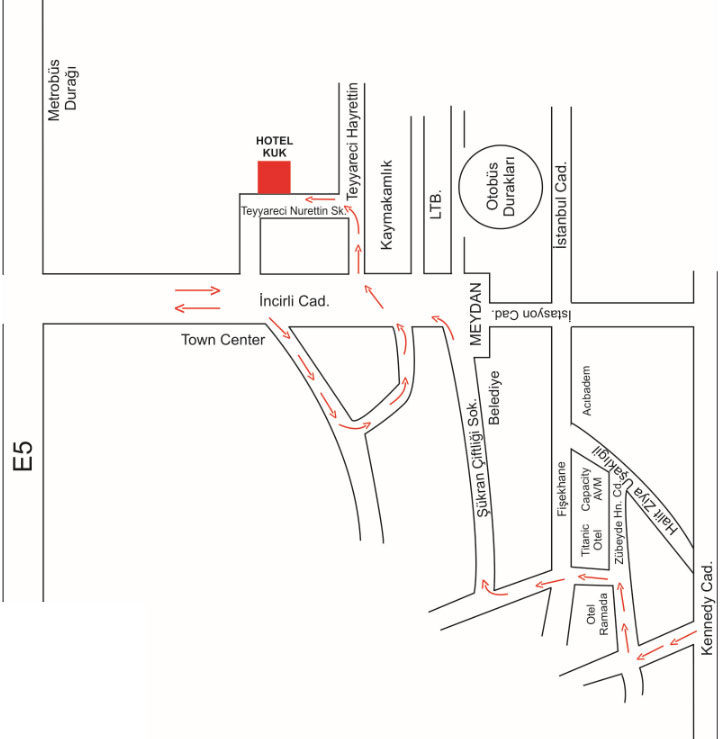 Hotel Kuk was so convenient that we wouldn't think of booking elsewhere should we need to stay near Ataturk Airport again. 50 Euros a night in a great neighborhood just 25TL away, it really is a great choice for airport hotel. With that said, I wouldn't choose it as our main hotel in Istanbul. It's too far from the touristy areas and the nearest metro stop is 2 km away. But as a transit hotel, it's tought to beat.
To book, you can use the booking.com widgets below or at the sidebar, or go directly to their listing on booking.com.
Hotel Kuk, Bakırköy, Istanbul, Turkey
İncirli Caddesi Teyyareci Nurettin Sokak No: 6 Bakırköy, İstanbul, Turkey
Tel: +90 212 530 06 29 / +90 212 530 05 62 / +90 530 469 54 63
Fax: +90 0 212 589 16 24
Website: hotelkuk.com
Email: info@hotelkuk.com
Approximate Room Rate: 50 Euros per night (as of Oct 2015)
HOW TO GET THERE:
The best way to get to Hotel Kuk from the airport is by taxi. You can print out the map above and show it to your driver. The fare from Ataturk Airport should be around 25TL.
CLICK HERE to make a reservation through booking.com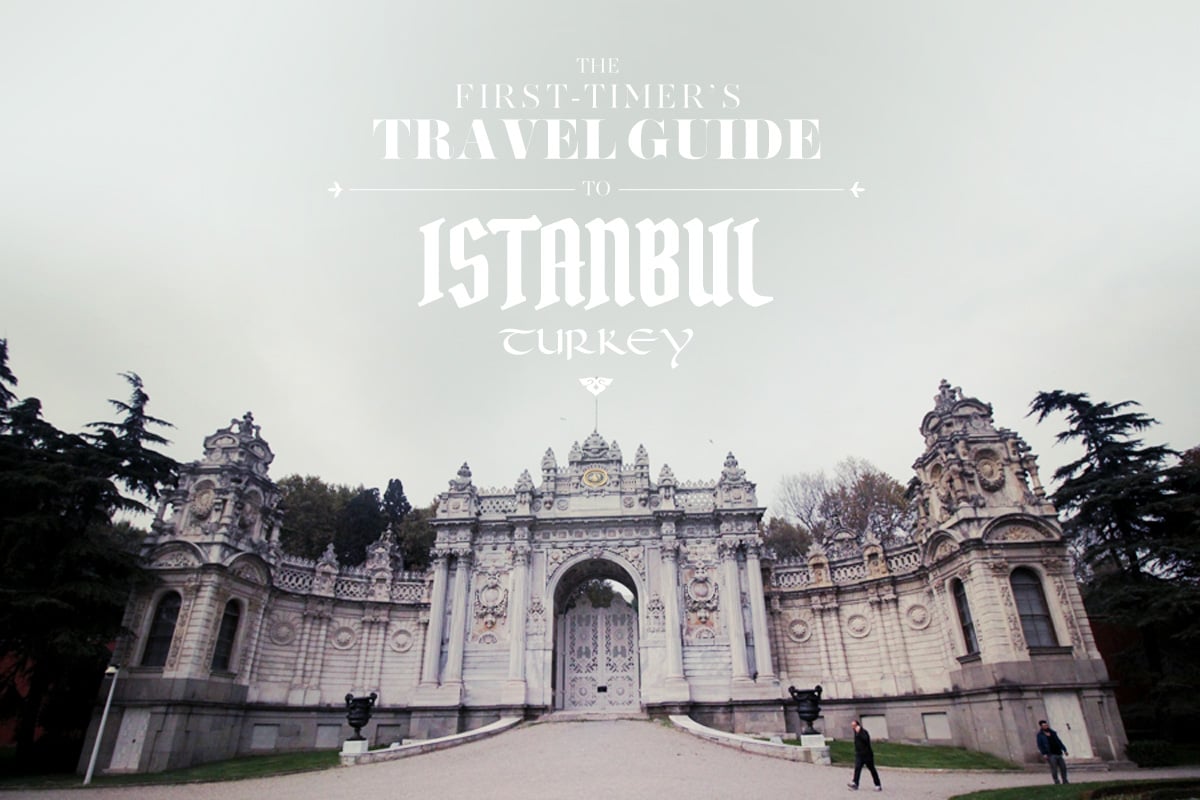 Disclosure
Some of the links in this post are affiliate links, meaning we'll get a small commission if you make a purchase or reservation at NO extra cost to you. We really appreciate your support as this helps us keep this website going. Thank you!