That Little Shop of Banchan called Sigol Bapsang in Seoul, South Korea
If you enjoy eating Korean food, then you probably like banchan. We do.
The term banchan means "side dish" and refers to those little plates of food served at the start of a Korean meal. Most are made with vegetables, though some banchan contain meat and seafood as well. They're an essential part of Korean cuisine and are meant to be eaten together with your rice, soup, and main course. Kimchi, that ever popular dish of fermented vegetables, is just one example of banchan.
As good as they are, banchan is no more than the supporting cast of a Korean meal, but that isn't the case here. At Sigol Bapsang, the banchan is the star. For just 8,000 KRW, you can have a feast of at least twenty different types of banchan to go with some rice and a steaming bowl of fermented soybean paste stew (jjigae).
Simple but fun and cheap, this humble spread of side dishes turned out to be one of the most enjoyable meals that we had in Seoul.
Sigol Bapsang
Open 24-hrs and located in an alley just off the main road, Sigol Bapsang is about a 10-15 minute walk from exit 2 of Itaewon Station. Detailed directions at the bottom of this post.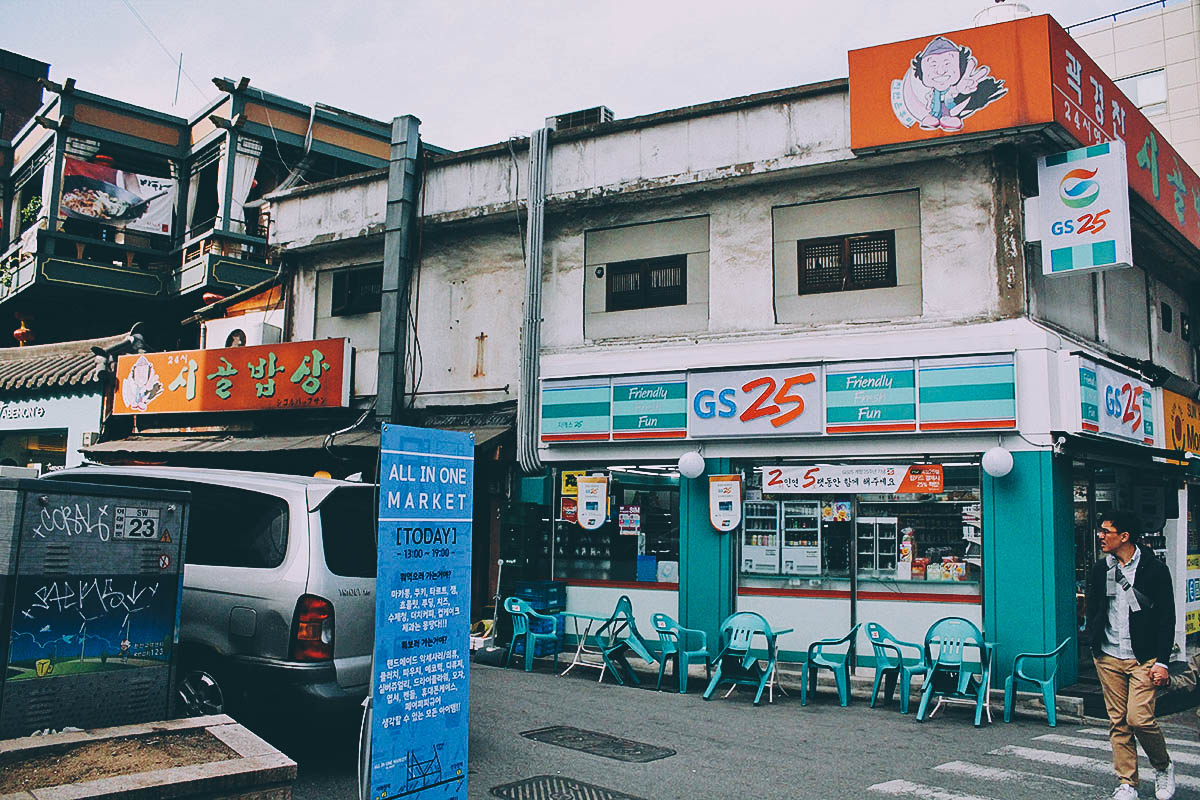 A tiny space with just five tables, Sigol Bapsang is literally a hole in the wall. What makes it so interesting is that it looks utterly out of place in its surroundings. Seoul is a sprawling modern metropolis of steel and glass, but walk into Sigol Bapsang and you'll be instantly transported to old school, rural Korea. Very cool.



The space is filled with curiosities. One wall was even laminated with what looked to be pages from a book or newspaper.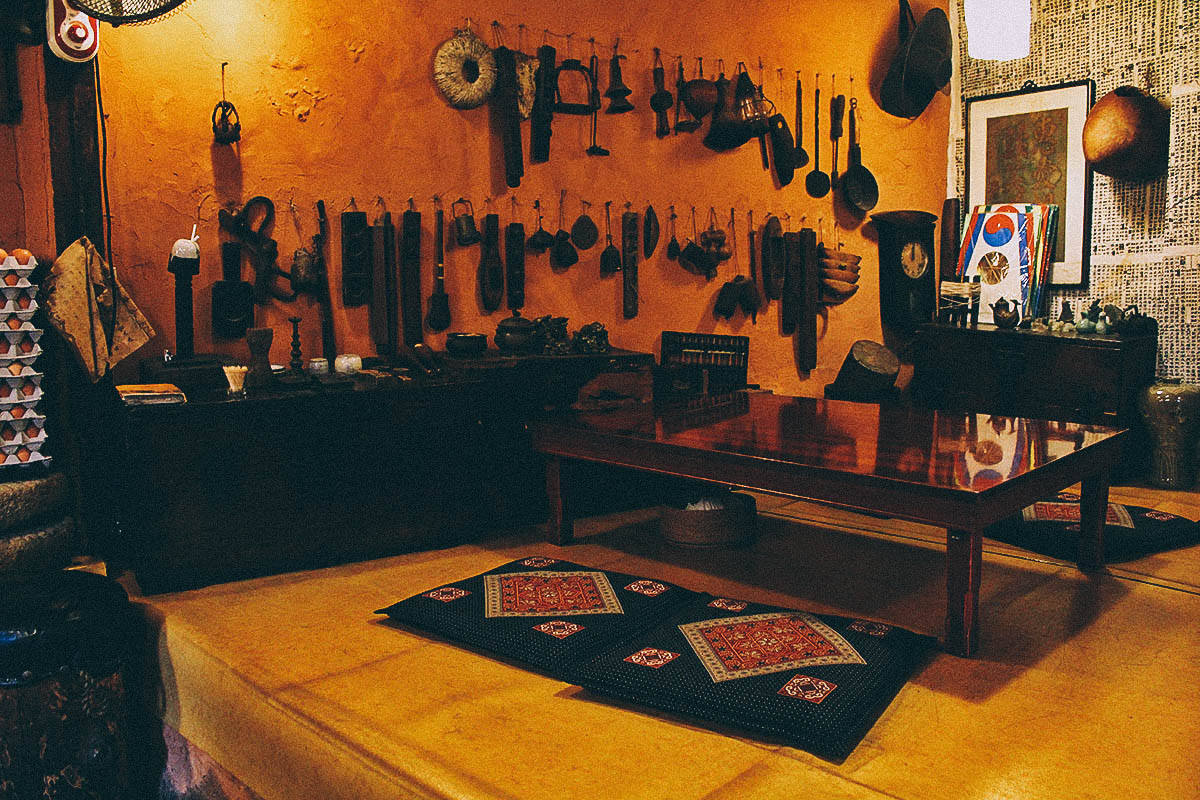 Vintage bric-a-brac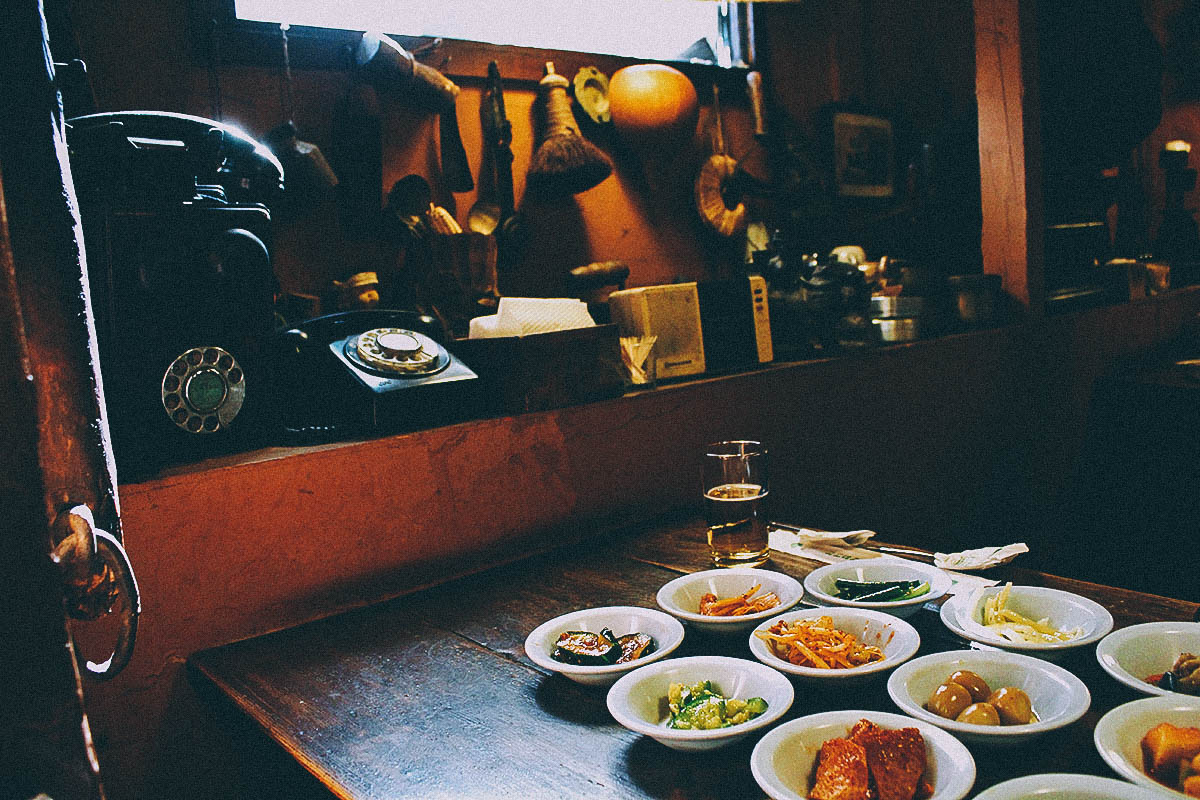 And finally, our banchan feast! As mentioned up top, 8,000 KRW gets you all of this. And the best part about it? Refills are free. We had so much fun picking on all the banchan that we didn't even need a main course. It was like having a tableful of healthy tapas!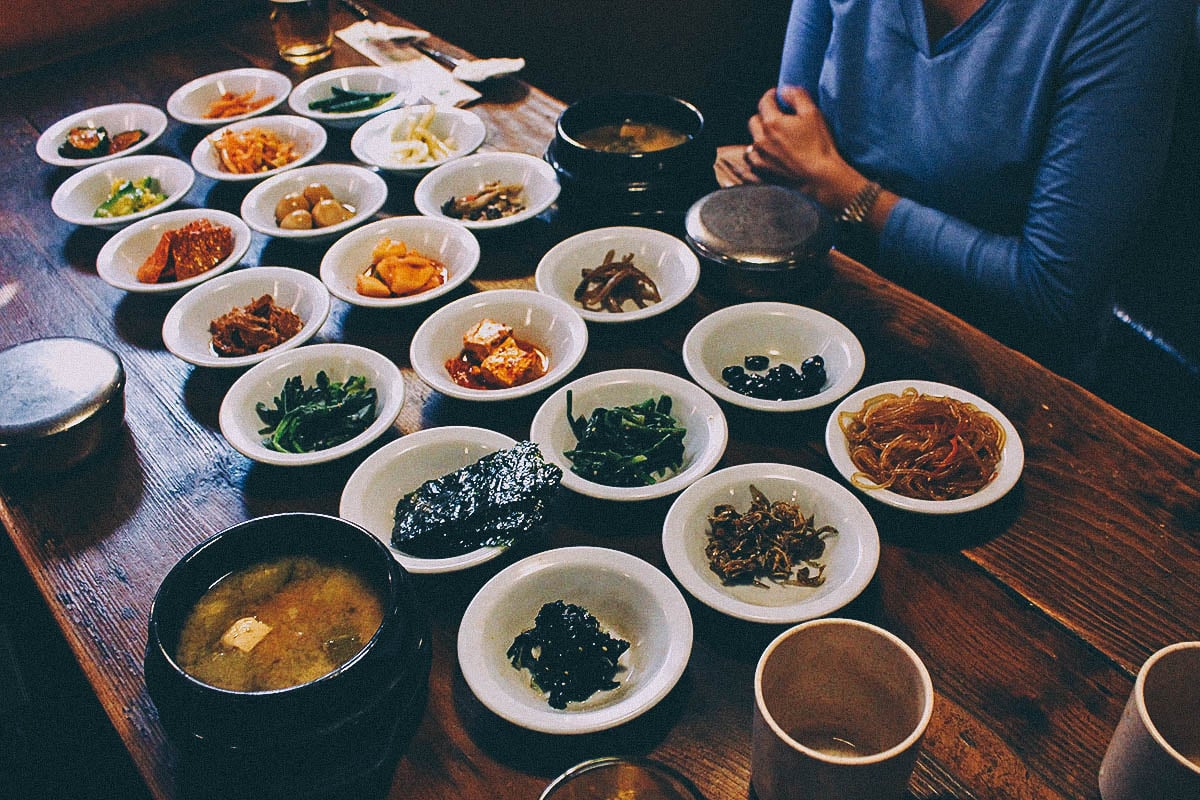 We love banchan so it was refreshing to have it be the star of a meal for once. Based on price alone, I highly recommend that you enjoy a meal here on your next trip to Seoul. A different type of dining experience, it's delicious, inexpensive, fun, plentiful, and very healthy. On top of that, it isn't something that you can easily find outside of Korea I don't think.
Did I already mention that refills are free? 😉
Sigol Bapsang, Seoul, South Korea
시골 밥상
738-17 Hannam-dong, Yongsan-gu, Seoul, South Korea
용산구 한남동 738-17
Tel: +82 2 793 5390
Hours of Operation: Mon-Sun, 24 hrs
Expect to spend: Around 12,000 KRW per person with drinks
Reservations: Not required
HOW TO GET THERE:
By subway, get off at Itaewon station (line 6), exit 2. Walk straight and you'll see a boutique hotel with a large metal dog sculpture on your left. Keep going straight until you see the convenience store pictured up top at the corner of a small cross street. Sigol Bapsang is the restaurant with the orange sign right next to it.