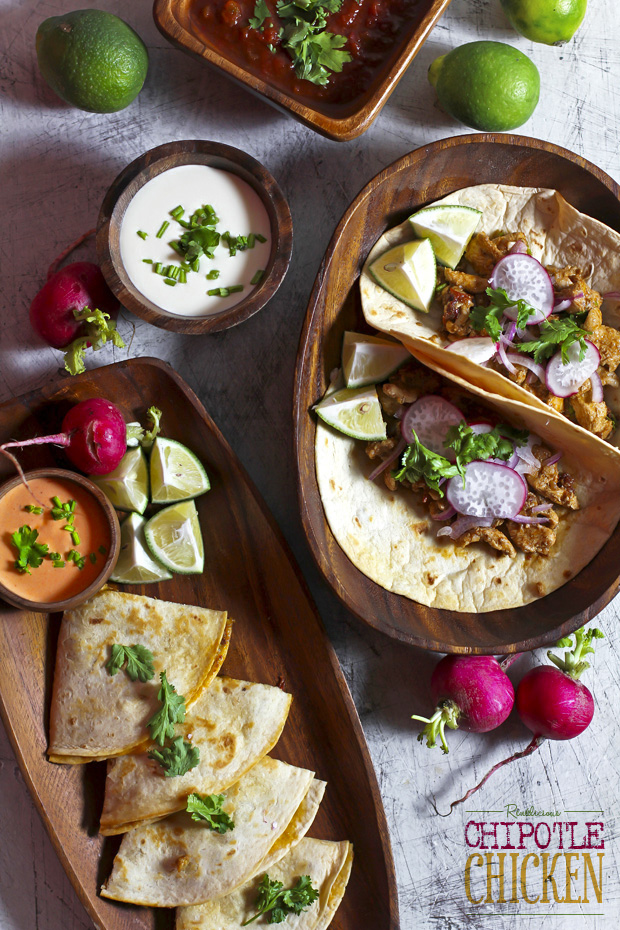 Have you ever tried chipotles? They're these delicious, smoke-dried jalapeño peppers used primarily in Mexican cuisine.
Derived from the Nahuatl word chilpoctli, meaning "smoked chili", chipotle peppers have a characteristic smokey flavor and aroma that's sweet and spicy. They're hot but not too hot, scoring anywhere between 3,500 to 10,000 units on the Scoville scale. (In comparison, habaneros can pack up to 350,000 units of heat.) Chipotles are usually sold canned in an adobo sauce consisting of dried tomatoes or tomato paste, vinegar, and a raw molasses-flavored sugar called piloncillo.
Unlike habaneros or bird's eye chilis, chipotles are more about flavor than heat, which is why Ren adores the stuff. If you enjoy the flavor of chilis but don't like incinerating your tongue, then you should definitely give these a try. They're hard to come by in the Philippines but you may be able to find them at specialty shops like Santis or Terry's.
Luckily for us, my brother-in-law Randy sent a couple of cans from the US which Ren used to make this beautiful spread of chipotle chicken tacos and quesadillas. ¡Ay, caramba!
Chipotle Chicken Recipe
From this little can of chipotles…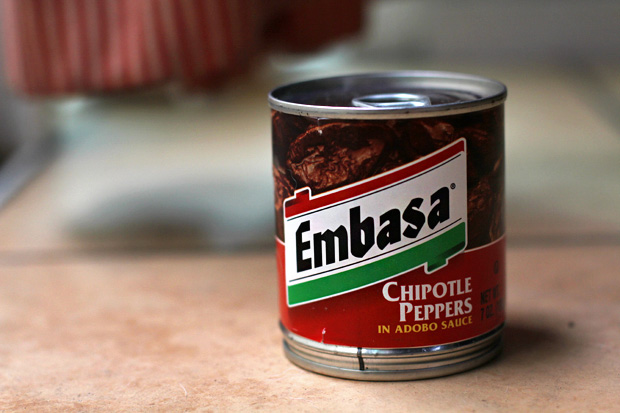 …came all of this. (sort of) Chipotles impart a depth of flavor that you really can't get with other chilis. So good.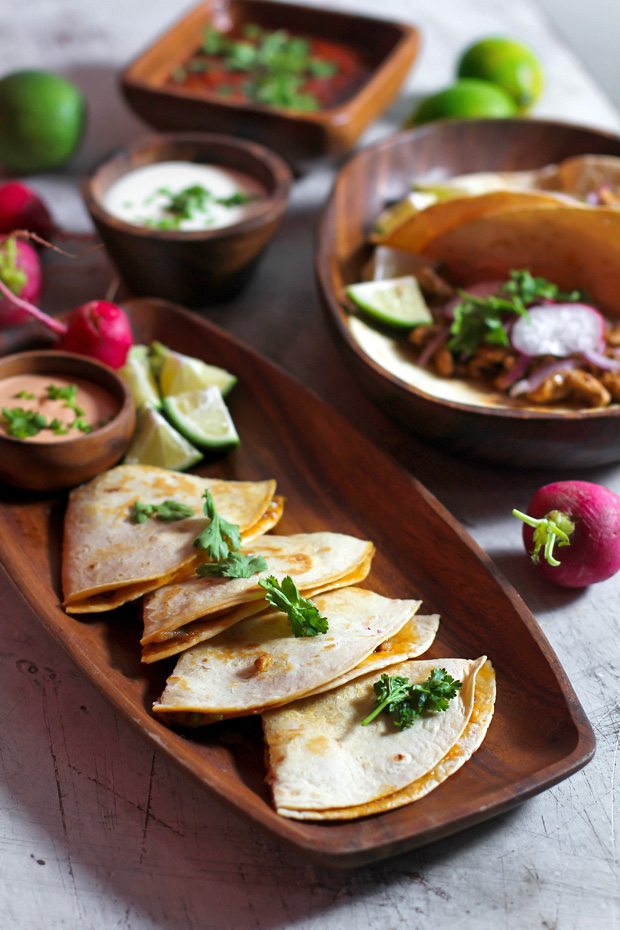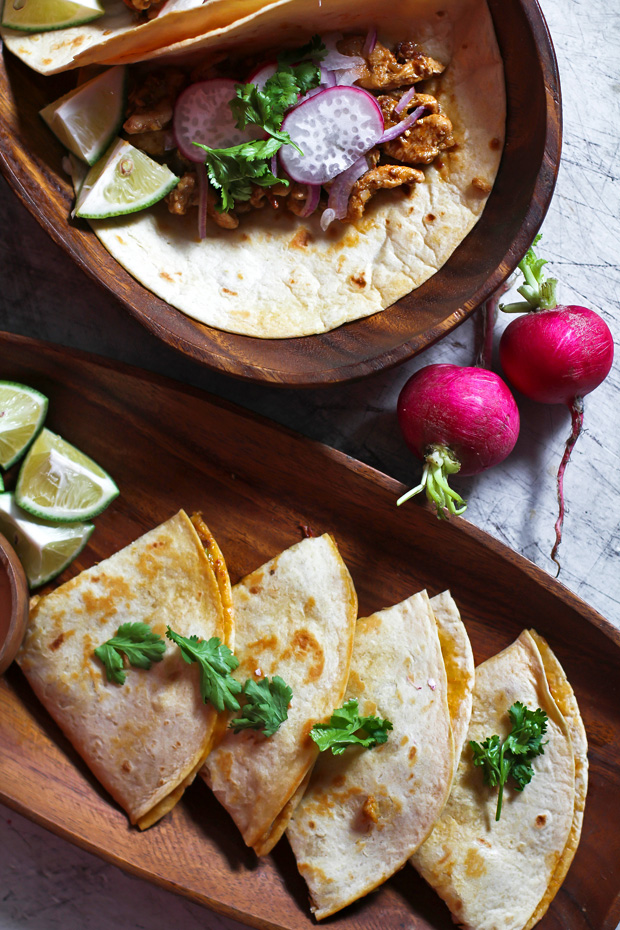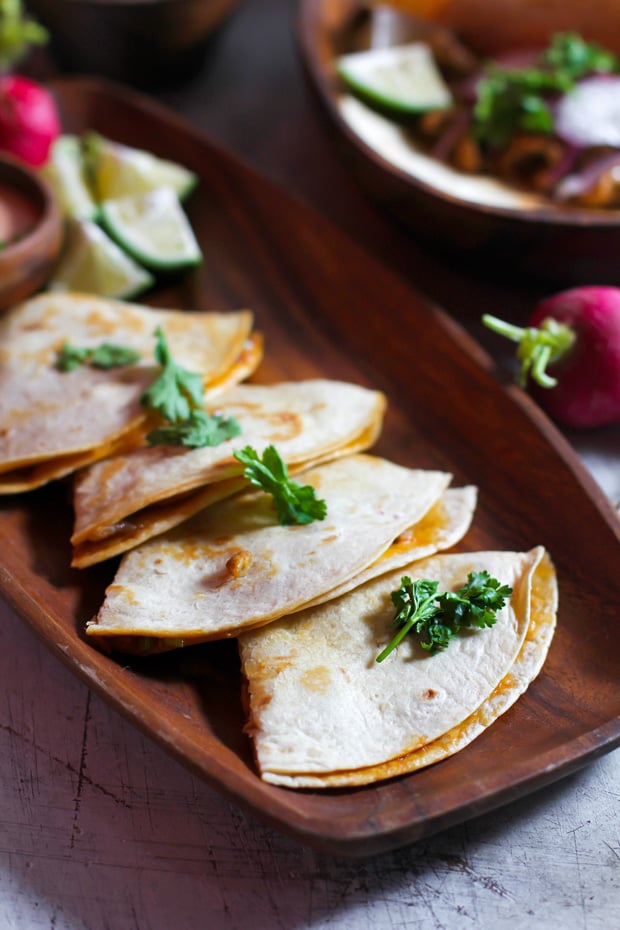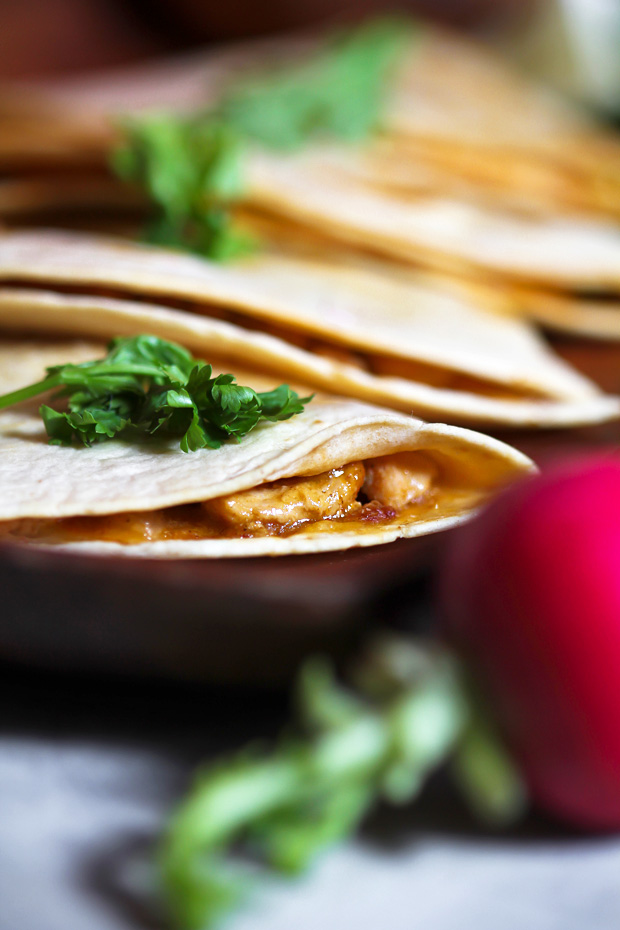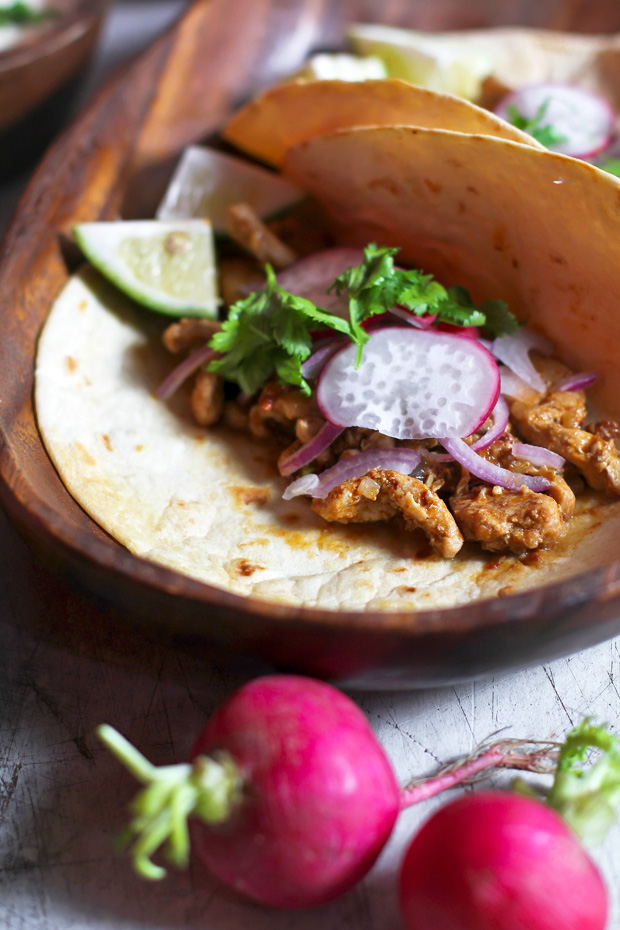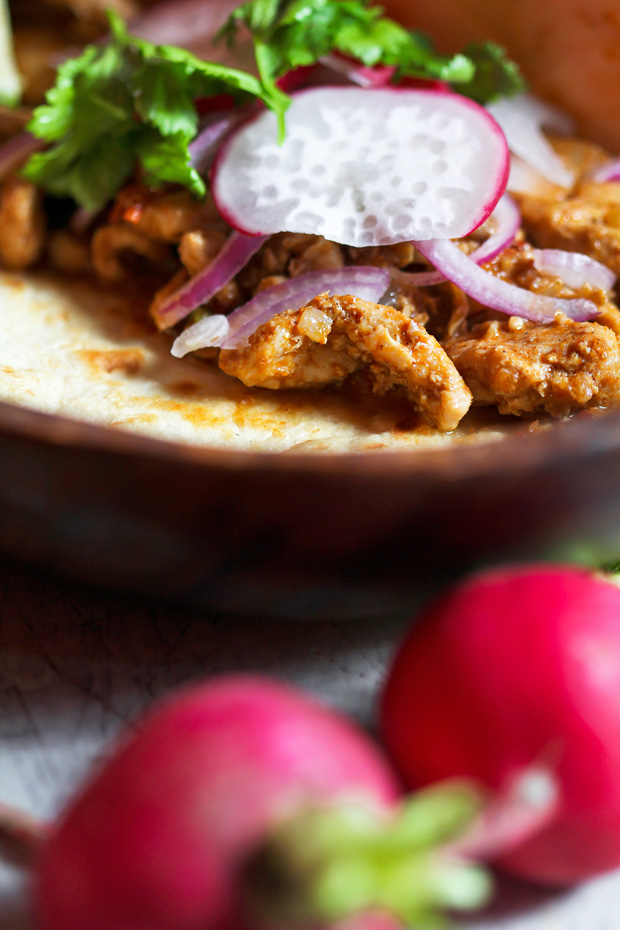 INGREDIENTS
700 g chicken strips
1 tsp kosher salt
3 Tbsps olive oil
4 garlic cloves, minced
1 large onion, sliced
1 chipotle in adobo sauce plus 1 tsp adobo sauce
1 tsp ground cumin
1 tsp ground coriander
1/2 cup chicken broth
Handful chopped coriander
DIRECTIONS
Place chicken in bowl. Add chipotle, sauce, and salt, then toss until meat is well coated. Set aside.
Heat 2 Tbsps oil in large frying pan over medium-high heat. When it smokes, add chicken and cook until golden brown. Remove to plate.
Add remaining 1 Tbsp oil. Add onion and garlic and cook until golden and soft, about 2 minutes.
Return chicken and any accumulated juices to pan. Add broth and cook until sauce is slightly reduced and chicken is cooked through, about 5 to 7 minutes. Stir in cumin and coriander. Taste, and adjust seasoning as necessary. Remove pan from heat and stir in chopped coriander.
Serve as base for tacos or with shredded monterey jack and cheddar cheese for quesadillas.
JB and Renée are the Traveleaters behind Will Fly for Food, a travel blog for the gastronomically inclined.  They enjoy experiencing food from different cultures so they've made it their mission to try every country's national dish.  Read more about them and their National Dish Quest here.