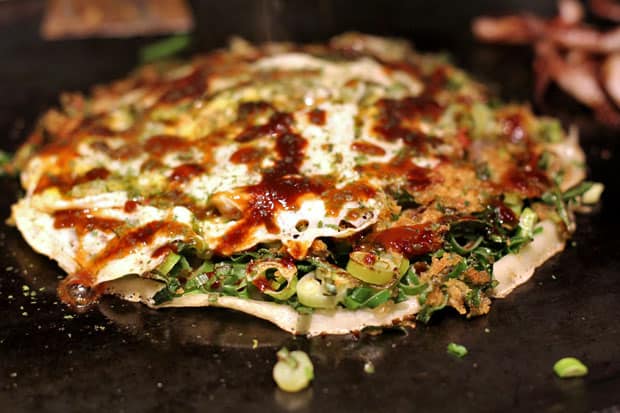 Donguri: Where to Eat Okonomiyaki in Kyoto, Japan
Sometimes, good things come to those who don't wait.
It was our last night in Kyoto and we were famished after a long day of sightseeing. We wanted a heavy meal that would fill us up, something that could tide us over until lunch in Osaka the next day. We were looking for something simple and comforting, like chicken and waffles or pepperoni pizza, but Japanese. Having enjoyed this dish before, we knew exactly what that meal would be – okonomiyaki.
Asking our hotel for recommendations, they pointed us in the direction of Donguri, a popular Kyoto chain of restaurants renowned for this savory pancake. Made with wheat flour, eggs, and cabbage, it was the perfect dish to fill us up after an exhausting day spent on our feet.
Being a delicacy that's more closely associated with Osaka, we planned on having it in Dotonbori for what we thought would be the best possible experience. Thanks to Donguri, we didn't have to.
Okonomiyaki at Donguri
Edamame (¥302). It was nice to try these in Japan. A popular side dish of salted boiled soybeans, these make terrific bar chow.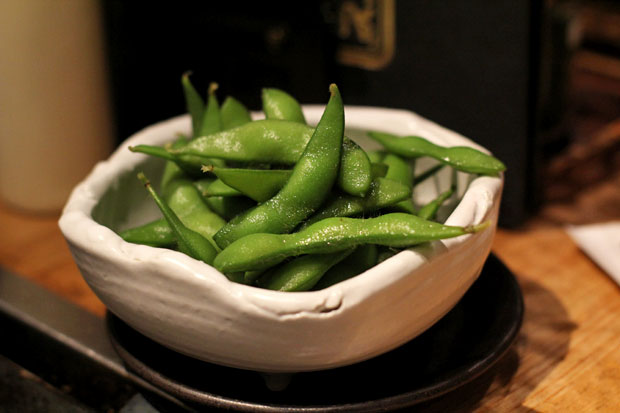 Grilled potato cakes topped with slivers of nori (¥518). These were nice. They had a texture similar to rice cakes, but firmer and not as glutinous.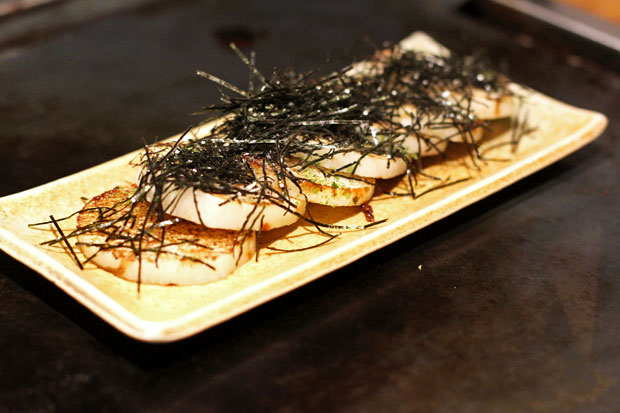 Shrimp in lotus roots (¥626). These were really good. I've seen fresh lotus pods in markets before but this was my first time trying them. They were moist and crunchy, like water chestnuts.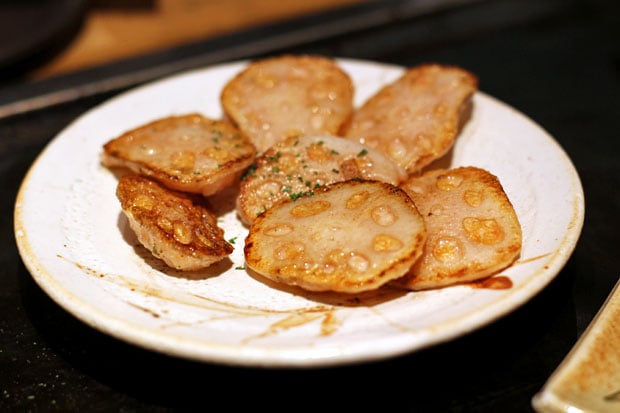 Squid tentacles with bean sprouts and yuzu (¥626). Again, great bar chow.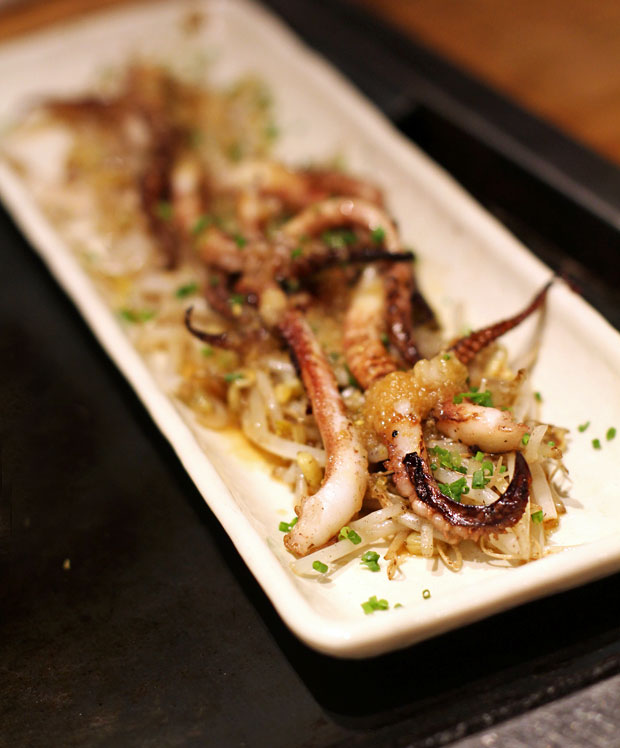 Yakisoba (¥702). Equally famous for their yakisoba, these were very tasty as well. Noodles of any kind are just on a different level in Japan. The texture is always perfect.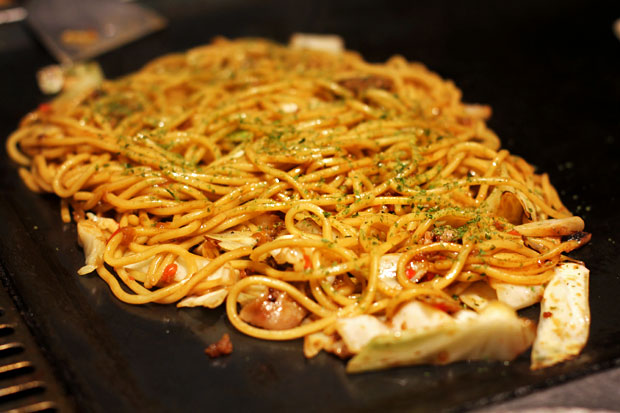 Grilled noodles (¥702). These were pretty good too but I'd recommend going with the yakisoba.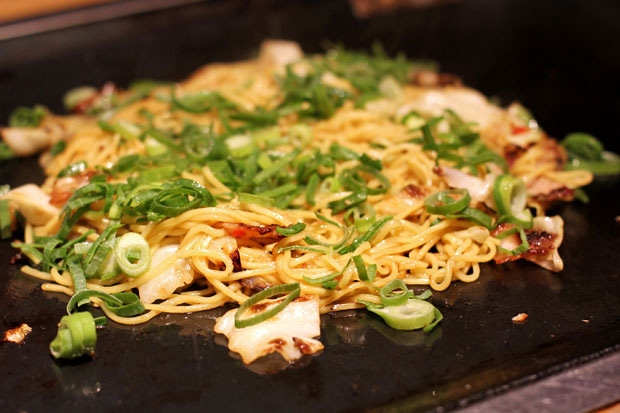 The famous okonomiyaki (¥842)! A dish that originated from the Kansai region, the name okonomiyaki is derived from the words okonomi and yaki, which mean "what you like" and "grilled". If you've never tried this before, it's a savory pancake made with a base of wheat flour, eggs, and cabbage, with other ingredients thrown in like beef, pork, seafood, and cheese. Savory and a little sweet from the sauce, it's delicious and filling.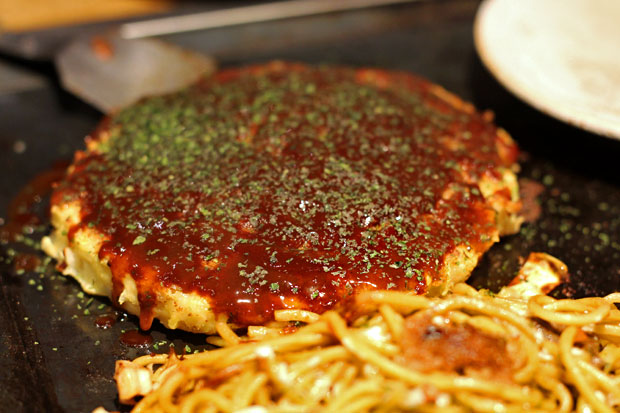 Kyoto has its own version of okonomiyaki called negiyaki (¥756). It's basically a thinner variation of okonomiyaki made with lots of scallions instead of cabbage. We didn't try it tonight but Kyoto apparently has another variation called betayaki, which is a much thinner version made using the same base ingredients as okonomiyaki.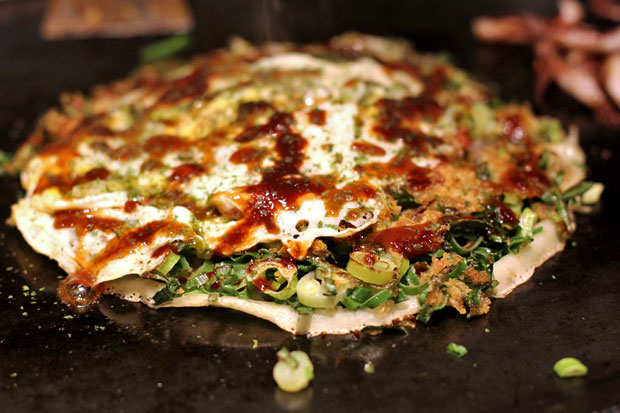 With okonomiyaki being an Osakan dish, I imagine that many travelers would prefer to try it there. I've read that Okonomiyaki Kiji, located at the basement level of the Umeda Sky building, is a popular contender for best okonomiyaki in Osaka. Honestly though, I'd be surprised if it's much better than this. I'm not an expert, but the okonomiyaki at Donguri was pretty darn awesome, and cheap too.
With their okonomiyakis averaging around ¥850, you can easily dine here for around ¥1,500 with drinks. We had a feast with three beers apiece so we wound up paying around ¥3,000 each. Stuffed to the hilt, that was a pretty good deal I'd say, especially by Kyoto standards.
CLICK HERE to check out their entire menu.
Donguri
Donguri has six branches in Kyoto. CLICK HERE to find the branch nearest you.
Tel: +81 75-361-5777
Website: kyoto-donguri.co.jp
Expect to spend: ¥1,500-2,500 per person with drinks
Reservations: Not required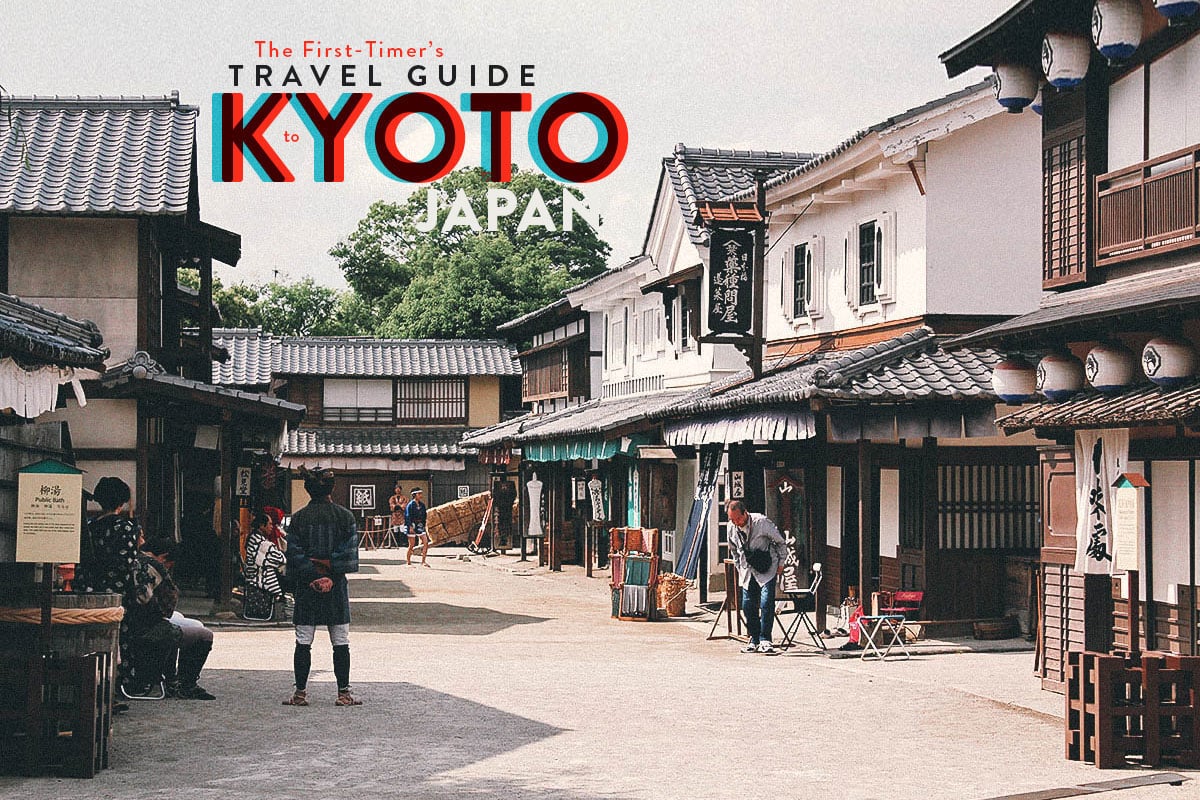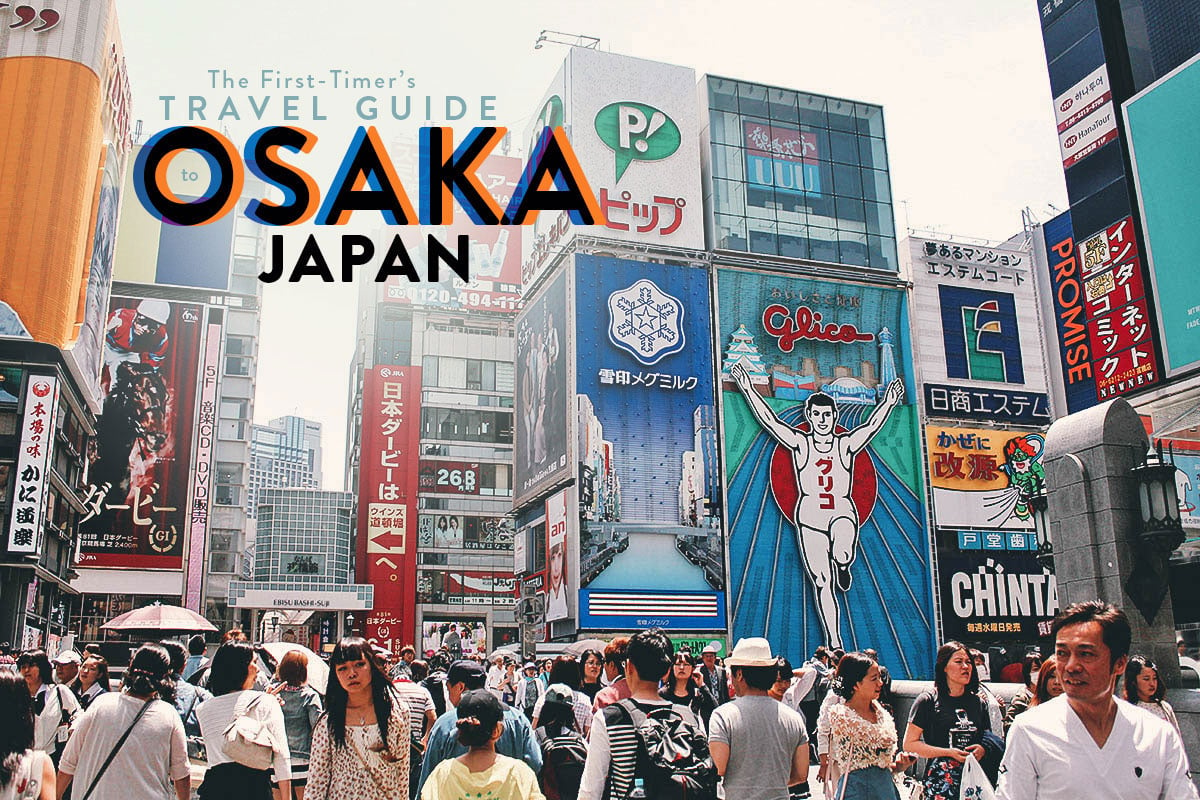 JB and Renée are the Traveleaters behind Will Fly for Food, a travel blog for the gastronomically inclined.  They enjoy experiencing food from different cultures so they've made it their mission to try every country's national dish.  Read more about them and their National Dish Quest here.