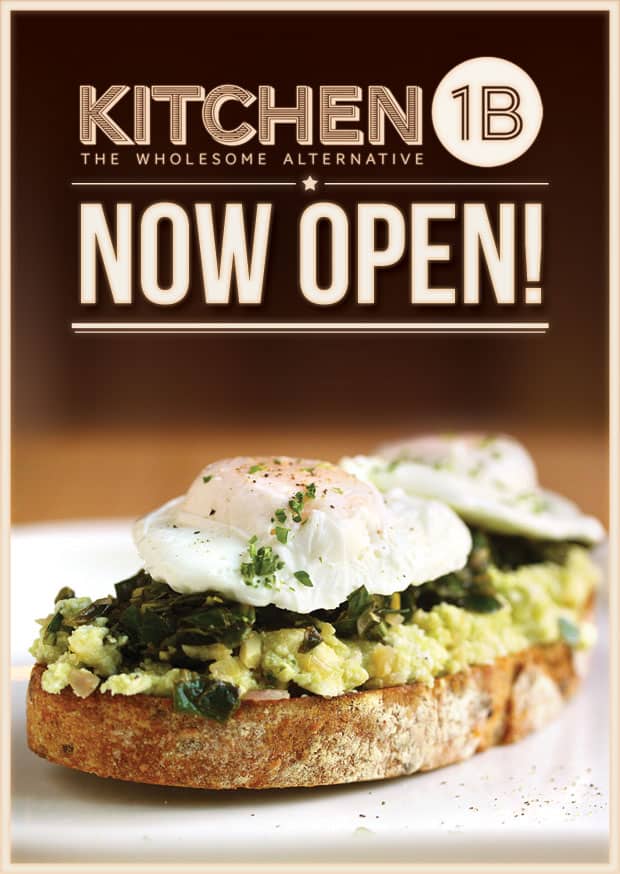 Now Cooking at Kitchen 1B!
This restaurant is near and dear to me for two reasons. One, I was lucky enough to be hired as its graphic designer. Two, it's owned by Chef Marivic Diaz, who's like a sister to me. She's been my older sister's BFF since high school, so I've pretty much known her all my life.
A few years ago, Marivic was diagnosed with breast cancer. My family and I knew firsthand how difficult that battle would be, having experienced a similar ordeal with my father and his colon cancer over a decade ago. In and out of the hospital for two years, he finally succumbed to the disease in 2003. I remember Marivic being there on that final day in Makati Med, consoling my sister as my father took his final breaths.
Thankfully, Marivic survived her battle, the experience forever changing the way she looked at life, and food. Her bout with cancer gave her a deeper appreciation for food and its healing properties, allowing her to recognize the importance of proper nutrition in her journey towards complete wellness.
In Marivic's words, it put her on a more meaningful path, a path which led to Kitchen 1B, the Wholesome Alternative.
Kitchen 1B
The interior was designed by Architect Popi Laudico, sister of Chef Rolando Laudico of Bistro Filipino. She designed the interiors of the Apartment 1B restaurants as well.
In keeping with the whole kitchen theme, behind that couch (a Kenneth Cobonpue original) is a photograph of a refrigerator printed on canvas. You'll find several adorning the walls of the restaurant. Covered with postcards, takeaway menus, post-its, magnets, and grocery lists, they're pictures of actual refrigerators owned by Marivic, Popi, and other friends.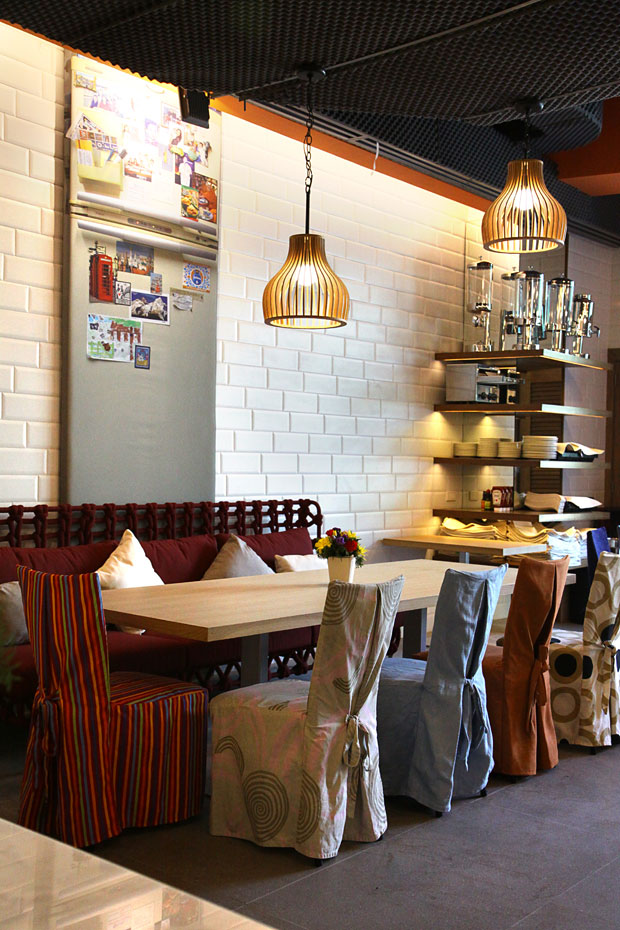 Love the unmatchy-matchy seat covers. As you can see, the restaurant is pretty long. It starts from Gamboa Street and extends all the way to Soria Street. Pictured on the right is the large open kitchen.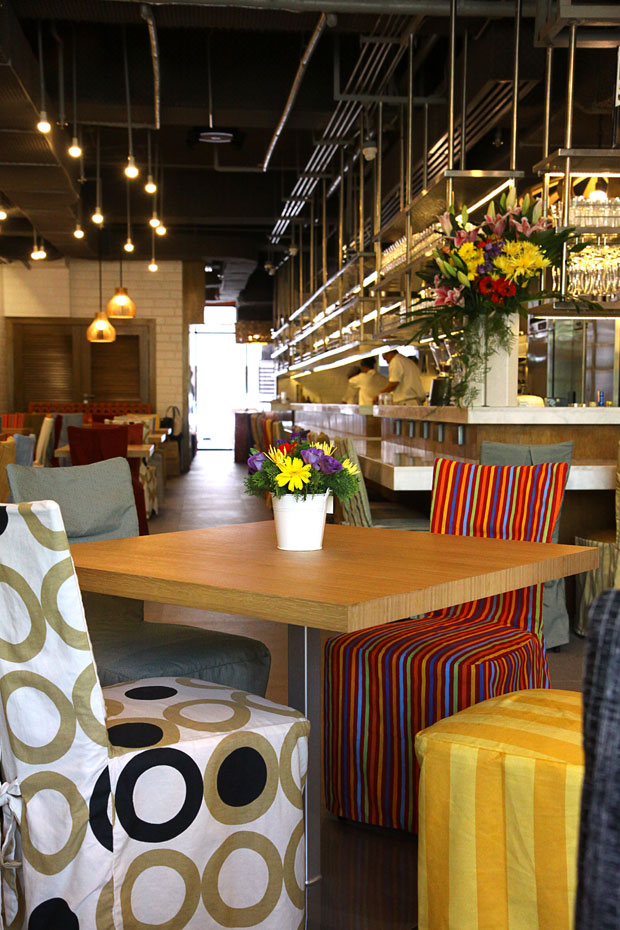 All the pictures in this post were taken by Marivic's official photographer, Medal Elepaño. As you can see, they're pretty damn awesome. Not even in my dreams can I take pictures this good. 🙁
A sister restaurant to the hugely popular Apartment 1B, Kitchen 1B uses not just healthy ingredients, but "power ingredients" with far more nutritional benefits. They use grass-fed beef, hormone-free probiotic pork, free-range chicken, and organically grown vegetables and fruits, all of which have been carefully selected for their immune-boosting vitamins and minerals. Incorporated into nearly all of their recipes, they've been healthfully seasoned to bring out their robust flavors.
Below you'll find a few dishes from the menu. I didn't include any, but Kitchen 1B also has great desserts (including three brands of ice cream!), a kids' menu, cocktails, and an extensive wine list. They have a few special juices here as well.
BREAKFAST
Homemade Granola Parfait – PHP 360 – Blue agave honey, fresh yogurt, kiwi, papaya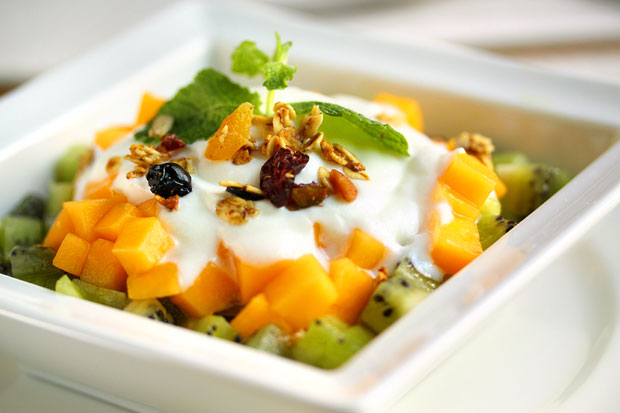 New York Omelette – PHP 550 – Norwegian smoked salmon, cream cheese, caramelized onions, sweet potato home fries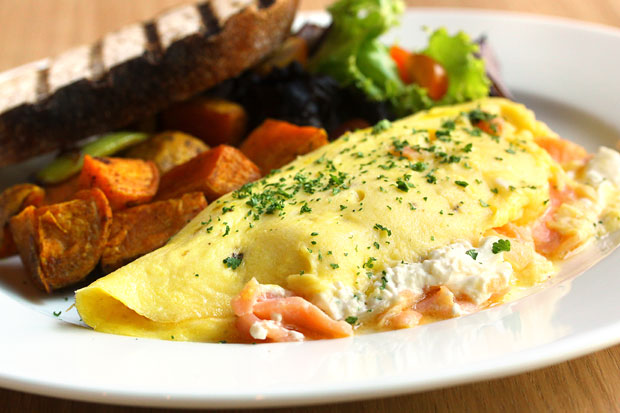 Spanish Frittata – PHP 440 – Chorizo Bilbao, bell peppers, black bean salad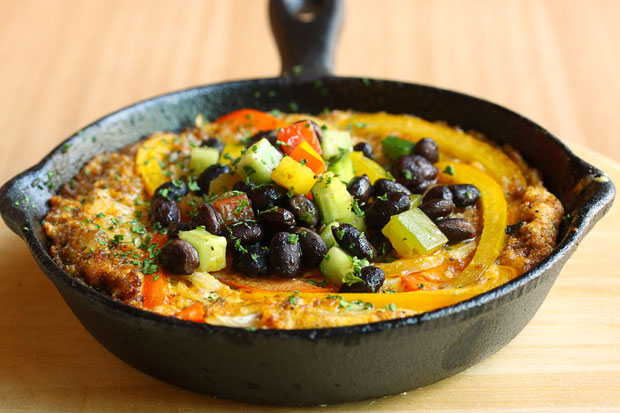 STARTERS
Smoked Salmon Plate – PHP 630 – Cream cheese, capers, bagel chips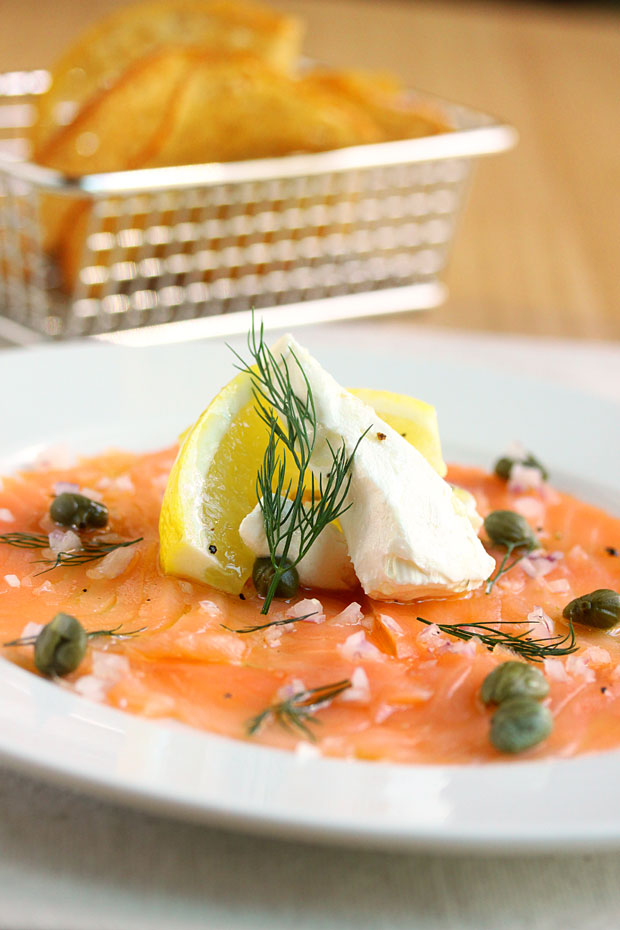 Roasted Red Bell Pepper & Anchovies Crostini – PHP 420 – Whole wheat sourdough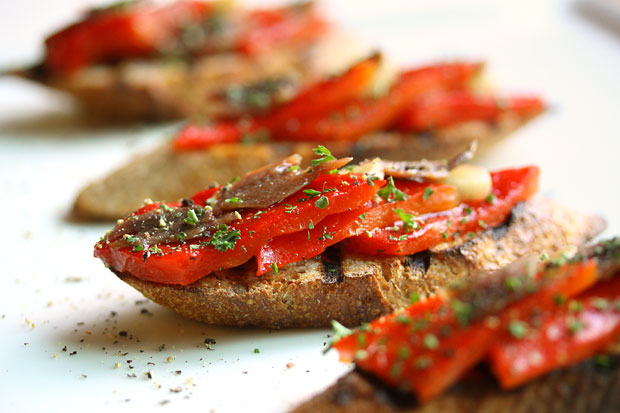 Grilled Prawns & Lentil Salad – PHP 460 – Balsamic vinaigrette, cilantro oil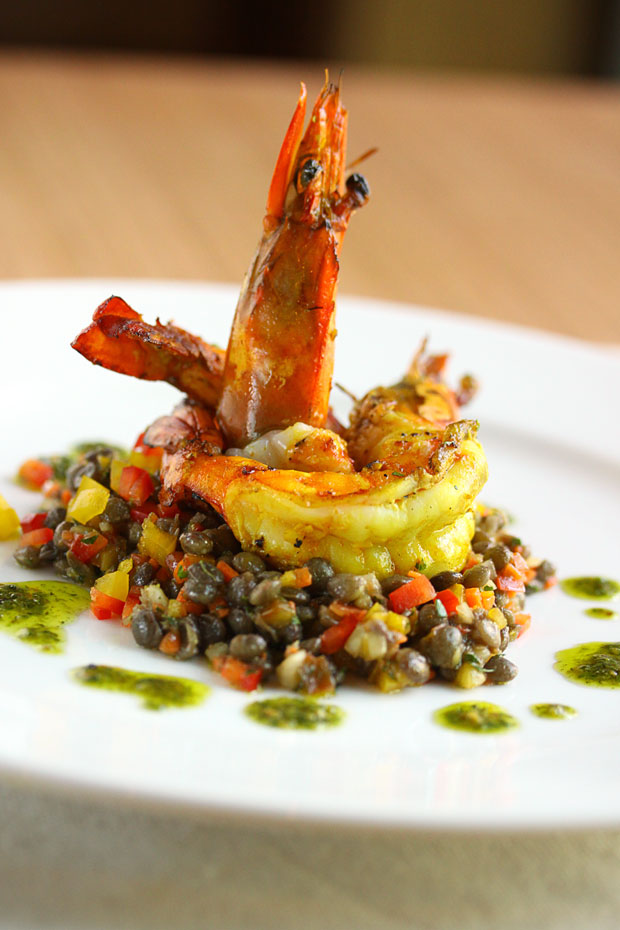 SANDWICHES, PASTA, MAINS
Organic Egg Salad Sandwich – PHP 240 – Fresh yogurt, capers, dill, arugula, multigrain sourdough, sweet potato chips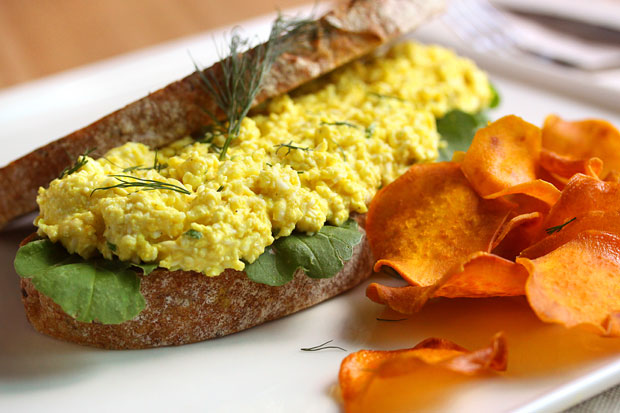 Garlic Shrimp Pasta – PHP 580 – Arugula, fennel, heirloom cherry tomatoes, capers, white wine, olive oil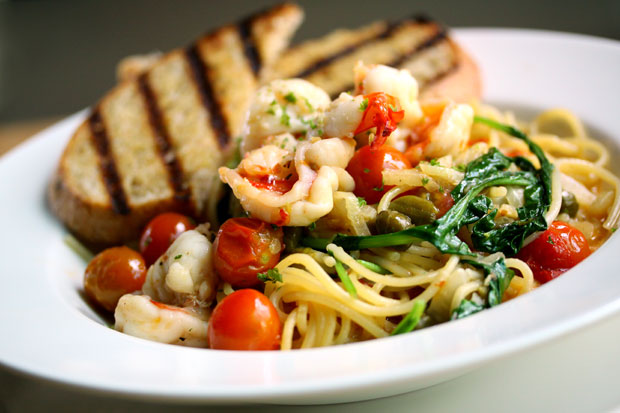 Grilled Lamb Chops – PHP 1,870 – Australian pasteur-raised lamb, red wine-truffle sauce, cruciferous vegetables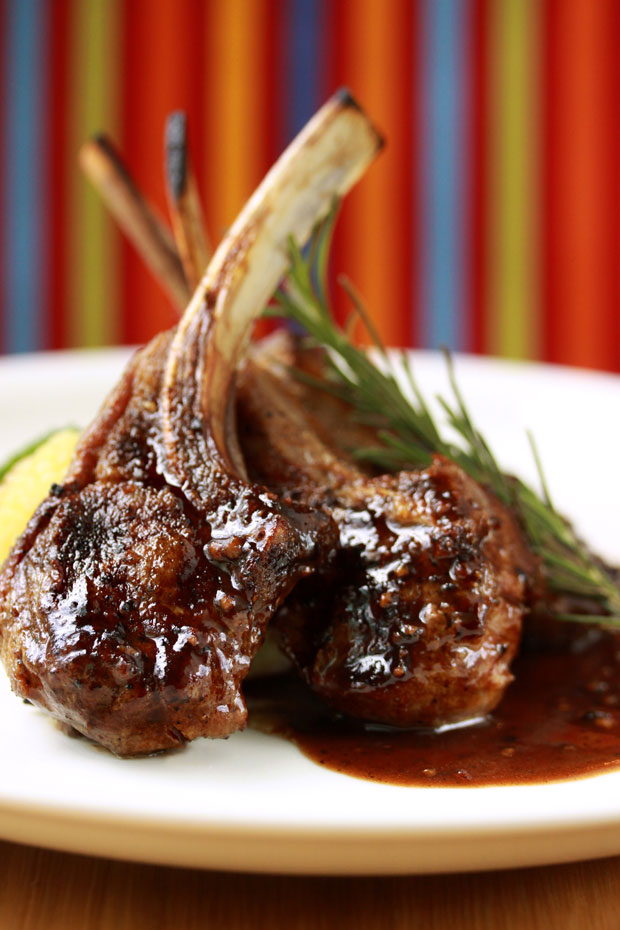 Grilled Filet Mignon – PHP 1,200 – Australian grass fed beef tenderloin, smoked bacon, French beans, heirloom cherry tomato, herb-garlic butter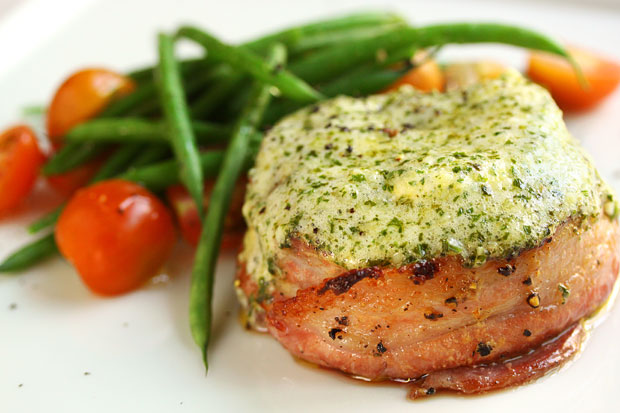 Lamb Curry – PHP 690 – Australian lamb, basmati rice, tomato salsa, fried sweet plantain, papadam
One of the more popular items on her menu, I've tasted this and it's absolutely delicious. I did a quick search and found that respected bloggers Anton from Our Awesome Planet, Jin from Jin Loves to Eat, and Sanju from Table for Three, Please all enjoyed it too. It's SO good.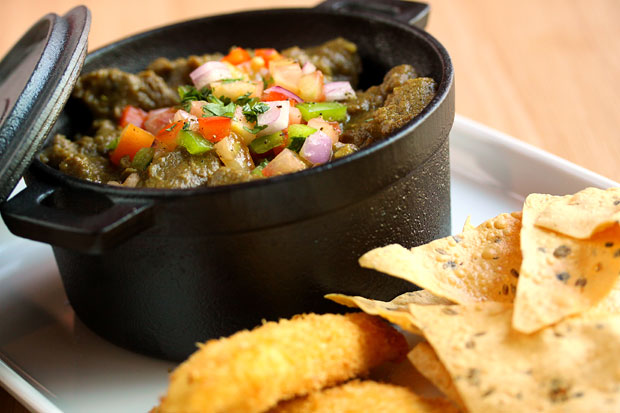 The logo I designed. I used the texture of a chopping board to give it that kitchen look and feel. I don't have a picture of it, but Popi did an outstanding job translating my logo into the store signage. That's what I love most about working with talented people, they make you look better than you actually are. 😆 😐



Apart from the logo, I designed several pieces of collateral for Marivic as well, like her business cards, print menu, takeout bags, gift certificates, and this soft opening postcard flyer with map. This is the back section. The front is the very first picture at the top of this post.
We're still working on it, but her actual menu will be completed soon. I can't talk about it now, but I'm keeping my fingers crossed that it turns out pretty cool. At the very least, it'll be a menu unlike any other you've seen here in Manila. 🙂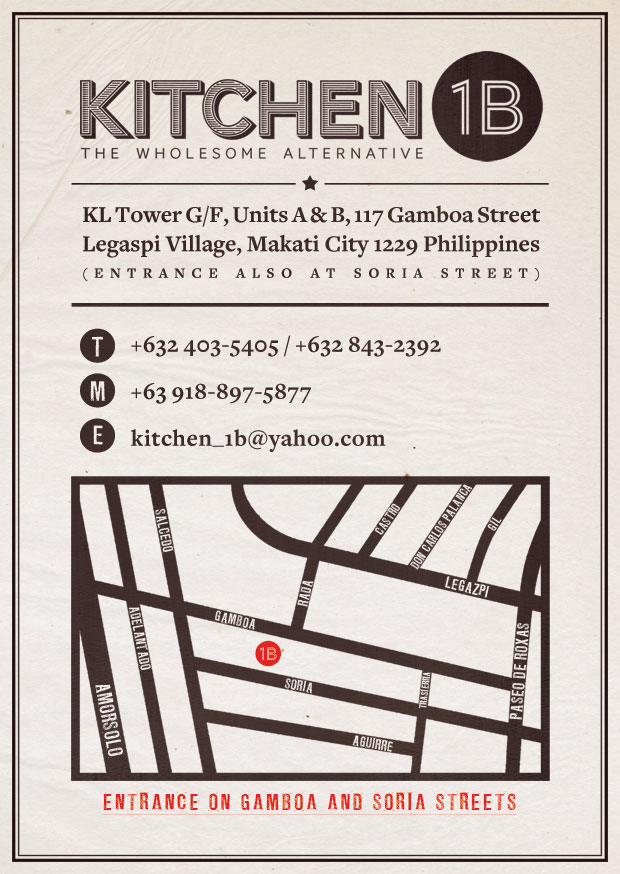 If you're a fan of Apartment 1B, then you're sure to love Kitchen 1B, especially if proper nutrition is a growing concern for you. Becoming increasingly health conscious myself, I'm absolutely convinced that a poor diet is largely to blame for the myriad ailments that plague us today. Things like cancer, heart disease, and even autism can be prevented with the right food it seems.
Simply put, food has the power to heal, so a healthier, more natural diet is something that we should all learn about and strive for. Healthy doesn't have to mean tasteless. Kitchen 1B, with its emphasis on healthfulness without sacrficing flavor, is a testament to that.
Kitchen 1B
KL Tower G/F, Units A & B, 117 Gamboa Street, Legaspi Village, Makati (Entrance also on Soria Street)
Tel: 403-5405 / 843-2392
Mobile: 0918-897-5877
Email: [email protected]
Operating Hours: Mon-Sun, 6:30AM-10:30PM
JB and Renée are the Traveleaters behind Will Fly for Food, a travel blog for the gastronomically inclined.  They enjoy experiencing food from different cultures so they've made it their mission to try every country's national dish.  Read more about them and their National Dish Quest here.