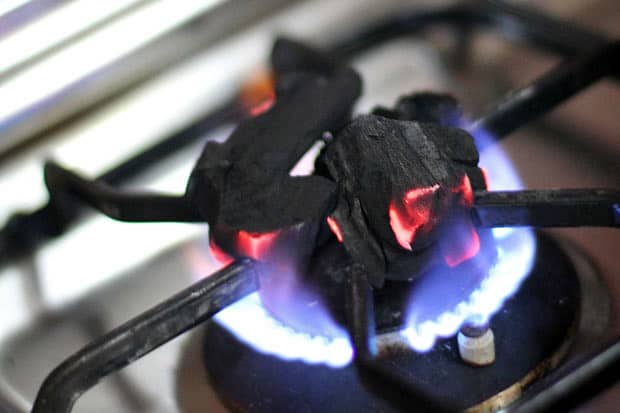 Dhungar Diaries, Entry No. 3
As promised, here's a step-by-step pictorial of the dhungar smoking procedure. If you've never heard the term dhungar before, it's a quick smoke process that's popular in Indian Awadhi cuisine, and customarily used to flavor meat, dals, or raita.
So enamored has Ren been with this relatively simple technique that she's literally been smoking EVERYTHING since discovering this method last week, which is why I decided to tuck away my prized stash of Purple Haze, just to be safe. Just kidding. 😉
Dhungar Diary Archives
Entry No. 1: Aristocrat-Inspired Baked (and Smoked!) Chicken with Java Rice and Java Sauce
Entry No. 2: Japanese Braised (and Smoked!) Pork Belly (Buta No Kakuni)
STEP 1: Heat charcoal over stovetop flame until red. At first, Ren was heating up a single, larger piece of charcoal but found it a bit difficult to get it to smolder evenly. Using several smaller pieces like this proved much easier and faster.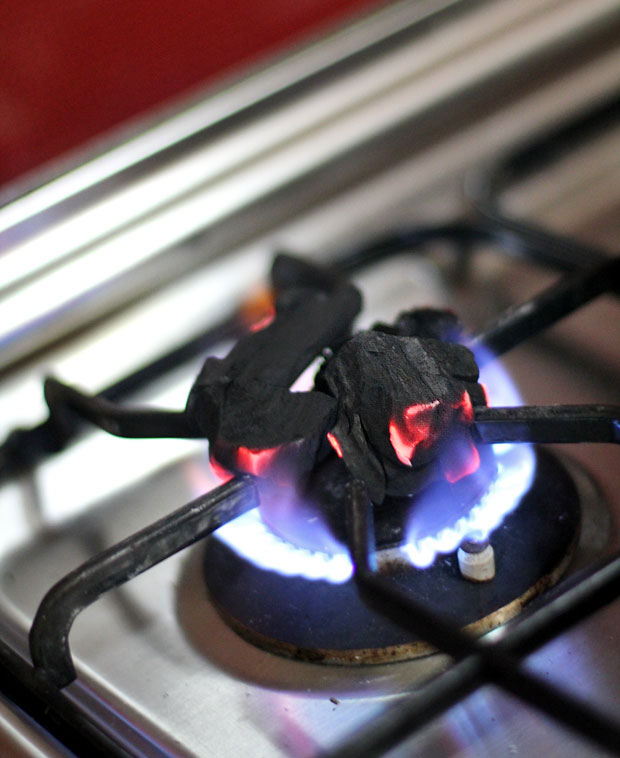 STEP 2: Place smoldering pieces of coal in ceramic bowl in center of wok or pot over food. Pour a little oil (or ghee if you have it) over hot coals.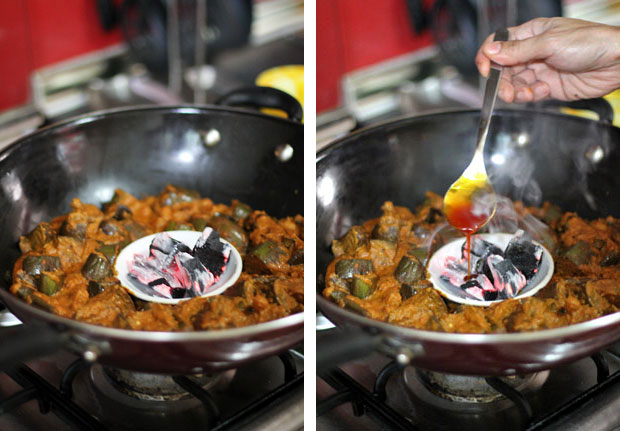 STEP 3: As soon as it starts to smoke, which is pretty much instantly, cover wok with lid.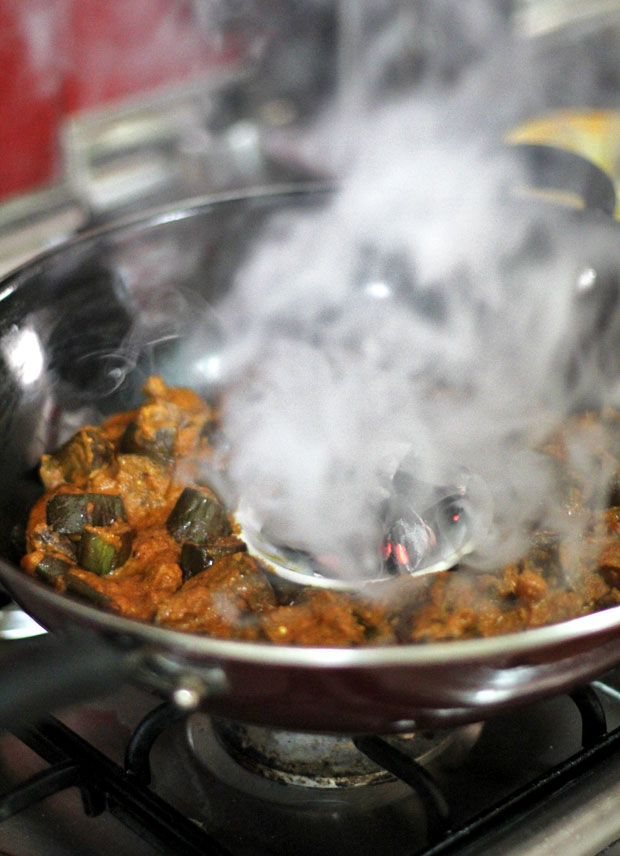 STEP 4: Be sure that no smoke escapes so wrap wok with damp cloth and weigh down lid. (Here Ren uses a cast iron grill press.) Keep covered for at least 15 minutes. The longer you keep it covered, the smokier the food becomes.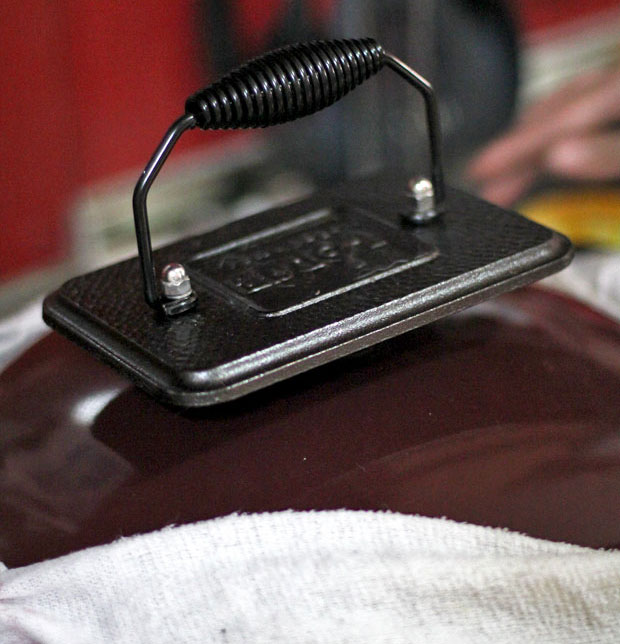 As I've been privy to all week, this method really works. It isn't a case of having to close your eyes and concentrating hard to notice the smoky flavor either. Potent and intensely flavorful, that wonderful charcoal-induced smokiness will be all over your food like ugly on a monkey. Try it yourself. 😉
JB and Renée are the Traveleaters behind Will Fly for Food, a travel blog for the gastronomically inclined.  They enjoy experiencing food from different cultures so they've made it their mission to try every country's national dish.  Read more about them and their National Dish Quest here.