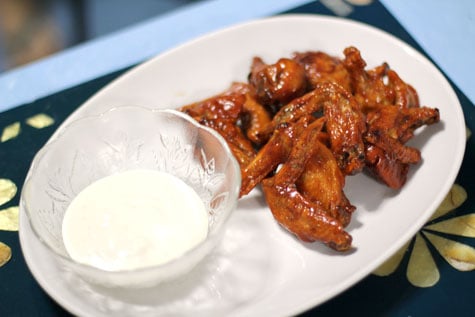 Randylicious Buffalo Wings
NOTICE: Some of our articles contain affiliate links. The ones that do will have a disclosure statement at the bottom. You can refer to our privacy policy and terms of use for more information.
What exactly is an authentic Buffalo wing? I've been wondering this myself ever since all these wing-centric restaurants started sprouting like mushrooms throughout the city.
Sunrise Buckets, Wingman, Buffalo Wild Wings, Wing Stop, Chicken Charlie, Flaming Wings, Buffalo Wings N' Things, and Bonchon Crispy Chicken are but a few of these establishments specializing in fried chicken wings that have taken flight in recent memory. Having now sampled many varieties, each different from the next, I'm left wondering exactly what constitues an authentic Buffalo wing?
Luckily for me, Ren's brother Randy is in town, who, having spent many years in Buffalo, New York, has become an authority on the subject. He answered all my questions simply by preparing this fantastic batch of crisp Buffalo wings as a side dish to his famous paella.
Though he mentioned that the recipe for Buffalo wings has evolved through the years, with many delicious varieties and flavors now being gobbled up in sports bars across Buffalo, only one can rightfully claim to be the original.
So what's the secret to this authentic, perfectly crisp, immutably original Buffalo wing? Read Kuya Randy's three tips below to find out. 😉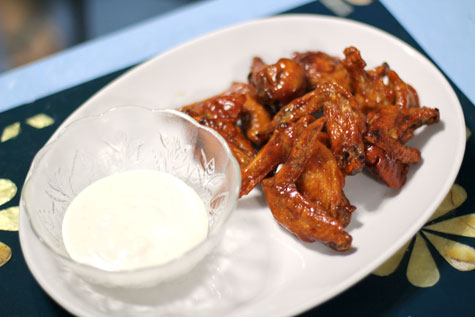 Authen-tip # 1: Use Frank's RedHot line of sauces. Frank's RedHot Original Cayenne Pepper Sauce was the secret ingredient in the first ever Buffalo Wings recipe. 😉
Ren's brother got these bottles from Unimart. According to outbite.com, they've also been spotted on the shelves of Rustan's Supermarket in Rockwell and in Greenbelt.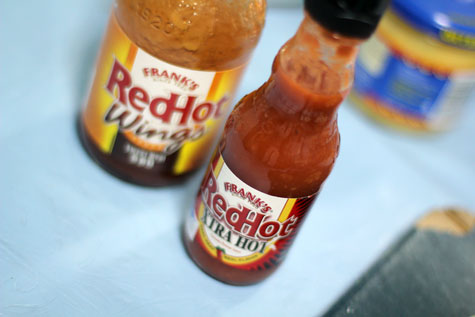 Authen-tip # 2: Deep fry wings for exactly 14 minutes. I don't understand the science behind it, but 14 apparently is the magic number for crispiliciously perfect wings. 😉
Ren made the astute observation however, that her brother is accustomed to larger American wings, so 14 minutes might be a tad too long for our comparatively diminutive flappers. In any case, please experiment and take into account the size of the wings when determining frying times.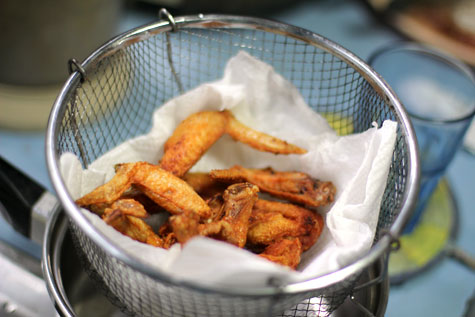 Authen-tip # 3: Heat Frank's RedHot sauce before using to coat the wings. This will keep the freshly fried wings crisp even after being doused in the sauce.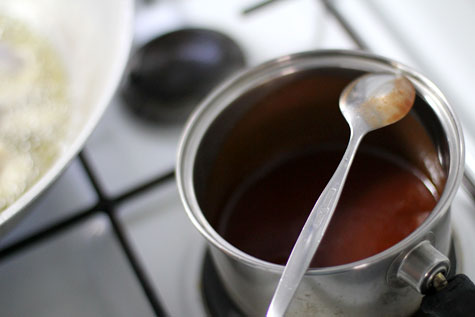 And there you have it, all you need to know to make authentic, deliciously crisp Buffalo wings. Just follow the fool-proof recipe below and you'll be Super Bowl ready in no time. 😉
Ingredients
1 kilo chicken wings
1/4 cup Frank's RedHot Buffalo Wings Sauce
1/4 cup Frank's RedHot Xtra Hot Cayenne Pepper Sauce
1/3 cup butter or margarine, melted
Directions
Deep-fry wings at 375°F for 14 minutes.
Meanwhile, combine butter, Frank's Wings Sauce, and Frank's Xtra Hot Cayenne Pepper Sauce in pot and heat over medium-high heat for a few minutes. (about 2-4 mins)
Toss wings in warm sauce to coat. Serve with a side of blue cheese dip.
DID YOU KNOW?
That Buffalo wings gained national prominence during the Buffalo Bills' four consecutive Super Bowl appearances from 1990-1993? Considerable media attention was focused on the city of Buffalo during that stretch, giving Buffalo cuisine, most notably their wings, a significant amount of nationwide exposure. At least something good came out of those four losses right?
JB and Renée are the Traveleaters behind Will Fly for Food, a travel blog for the gastronomically inclined.  They enjoy experiencing food from different cultures so they've made it their mission to try every country's national dish.  Read more about them and their National Dish Quest here.