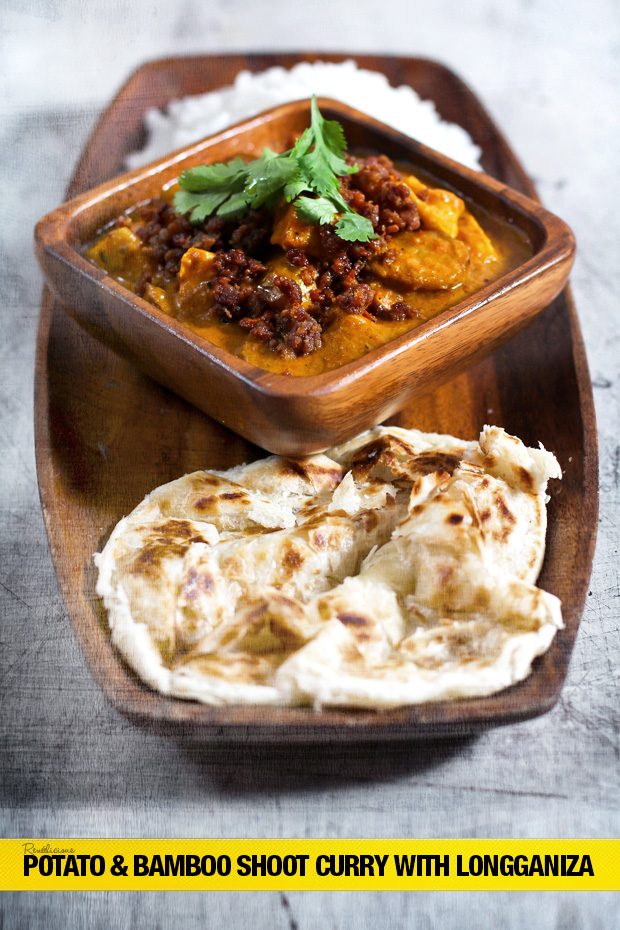 Potato and Bamboo Shoot Curry with Longganiza‏
NOTICE: Some of our articles contain affiliate links. The ones that do will have a disclosure statement at the bottom. You can refer to our privacy policy and terms of use for more information.
Potato and Bamboo Shoot Curry with Longganiza‏
MANILA (AP) — Quezon City police are still searching for two suspects involved in a shooting at a residence along E. Rodriguez Sr. Ave. Monday evening.
The incident began when the two suspects walked into the victim's kitchen at around 5 pm and opened fire, police said.
The victim, of Southern Asian descent, was shot multiple times with a Browning firearm loaded with what appeared to be crusty bits of Filipino sausage.
Arrest warrants have been issued for the two suspects. Eyewitness reports describe the shooter as short, stout and starchy in demeanor, while the accomplice was reported to be tall, lean, and highly sustainable. Motive for the shooting is still unknown.
Despite the wounds inflicted on their target, police say that the victim is in critically good condition.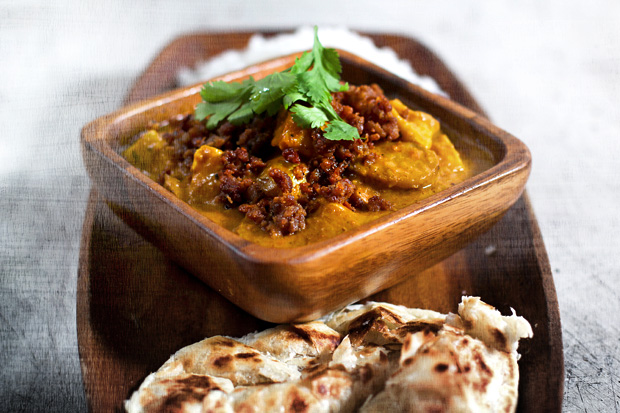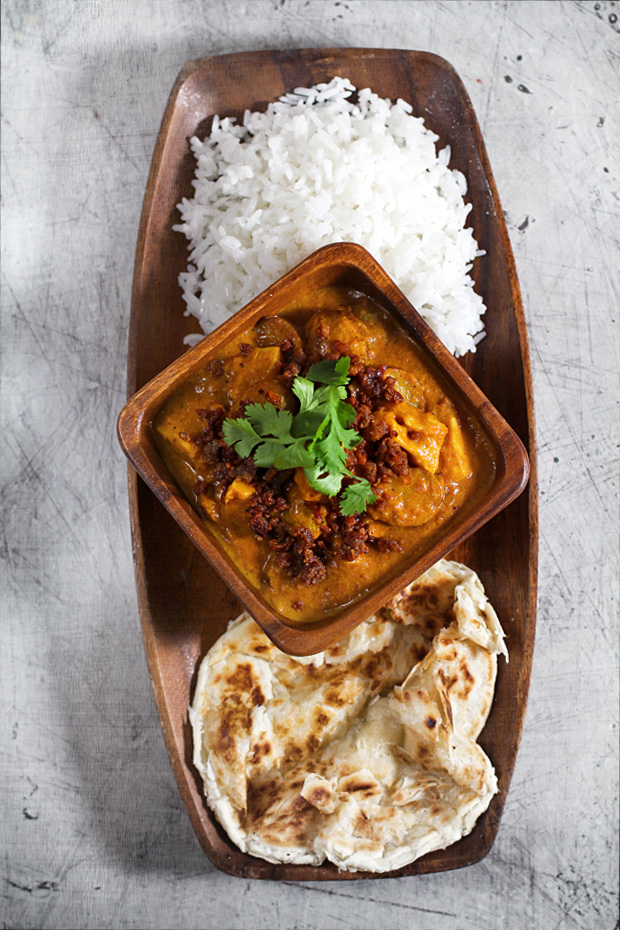 Ingredients
500 g baby potatoes, washed, drained and halved
5 pcs garlicky longganiza (Ren used Lucban), removed from casing, crumbled and fried until crisp
Vegetable oil
4 garlic cloves, peeled
1 large onion
1 thumb-sized ginger, peeled
4 tomatoes, cut into chunks and pureed
2 Tbsps tomato paste
1 400 ml canned coconut milk
2 tsps cumin
4 tsps ground coriander
1 tsp turmeric
3/4 tsp cayenne pepper
1 tsp curry powder
1/4 cup pine nuts, processed into a paste-like consistency
1 can bamboo shoots, drained, rinsed, and cut into chunks
Sea salt and freshly ground black pepper, to taste
Chopped coriander or basil leaves, for garnish
Directions
In large, non-stick pan that can hold all potatoes in one layer, heat 5 Tbsps vegetable oil over medium-high heat. When oil is very hot, drain potatoes and pat dry on paper towels before adding to pan in one layer.
Fry potatoes until they acquire a crust and many tiny browned spots (about 8-10 mins), turning and tossing them to ensure even browning. (This is a crucial step, as the browning process keeps the potatoes from falling apart from prolonged cooking.) Transfer potatoes to a bowl using a slotted spoon.
Place garlic, onion and ginger in food processor and process.
In large skillet, heat 2 Tbsps of oil over medium high heat. When hot but not smoking, add in garlic, onion, and ginger mixture and fry until lightly browned.
Pour in pureed tomatoes and tomato paste. Stir and cook for about 5 mins. Pour in coconut milk and cook, while stirring constantly, for another 5 mins. Add in spices and processed pine nuts. Stir until combined well.
Add in potatoes and bamboo shoots and bring to a boil. Reduce heat and simmer, while covered, for 30-35 mins or until potatoes are fully cooked. Adjust seasoning to taste with sea salt and ground black pepper.
When done, remove from heat and top with crispy longganiza bits and sprinkle chopped coriander or basil leaves. Serve with jasmine rice or naan bread.
DID YOU KNOW?
That Dum Aloo, the popular North Indian dish from which this recipe was based, dervies its name from the usual process of cooking the potatoes under pressure? Dum, in Hindi, means "pressure", while Aloo means "potato."
JB and Renée are the Traveleaters behind Will Fly for Food, a travel blog for the gastronomically inclined.  They enjoy experiencing food from different cultures so they've made it their mission to try every country's national dish.  Read more about them and their National Dish Quest here.