This is our 100th post. Coincidentally, it also involves caviar.
Albeit unintentional, what better way to commemorate this humble milestone than a sumptuous Reneelicious Recipe for caviar pie? Don't let the word "caviar" scare you away either. This is an inexpensive, simple to make, but very satisfying little dish. Enjoy!

Without burning a hole in your pocket, you can get this 100 g jar of lumpfish caviar from S&R for around PHP 250. Not bad eh?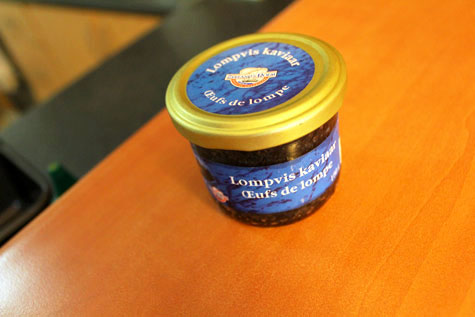 That 100 g bottle of caviar is good for about 2 of these.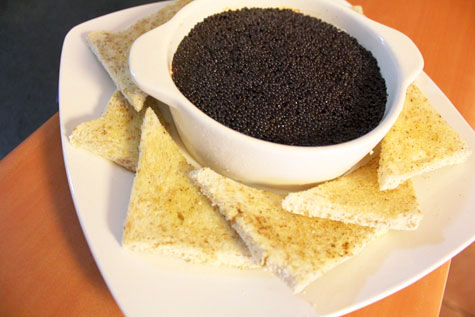 "Eggs on eggs"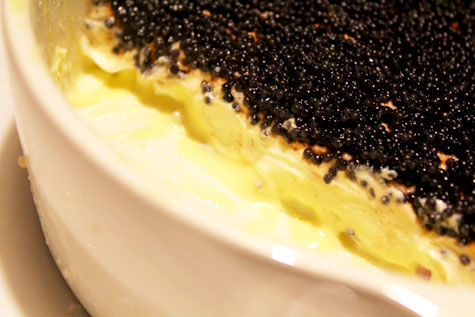 Ingredients
5 hard-boiled eggs
1 Tbsp olive oil
1 tsp lemon juice
2 1/2 Tbsps mayonnaise
3 Tbsps finely chopped red onion
Salt and white pepper, to taste
8 ounces regular cream cheese (not whipped) at room temperature
1/2 cup sour cream
1/2 tsp sweet paprika (optional)
1 (2-ounce) jar lumpfish caviar
Toast points or crackers
Directions
Peel and coarsely chop 5 eggs.
In medium bowl, whisk olive oil and lemon juice into mayonnaise. Add chopped eggs and onion. Season with salt and pepper. Spread in 8-inch pie plate.
Beat together cream cheese and sour cream until smooth. Spread atop egg mixture and sprinkle with paprika, if using. Cover tightly with plastic wrap and refrigerate overnight or up to 24 hours.
When ready to serve, spread caviar over cream cheese layer.
If not serving immediately, cover with plastic wrap and refrigerate for up to 30 minutes. Serve with toast points or crackers.
In honor of this event, we decided to finally pop open this gorgeous bottle of Red Horse litro that we've been keeping for a special occasion. A 7-11 reserve, it has a smooth malt-like bouquet that really brings out the essence of the caviar. Highly recommended. 😛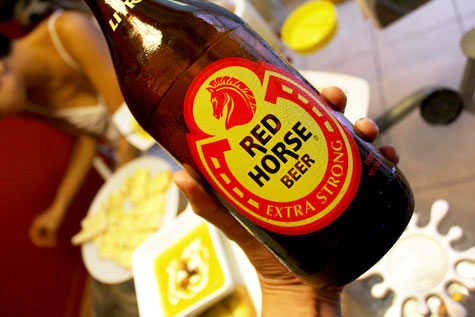 DID YOU KNOW?
That the best way to prepare eggs is to pair them with other eggs? I saw this on an old episode of Iron Chef Japan. The secret ingredient was uni (sea urchin roe), and the narrator repeatedly mentioned "eggs on eggs" as the optimal way of preparing any such ingredient.