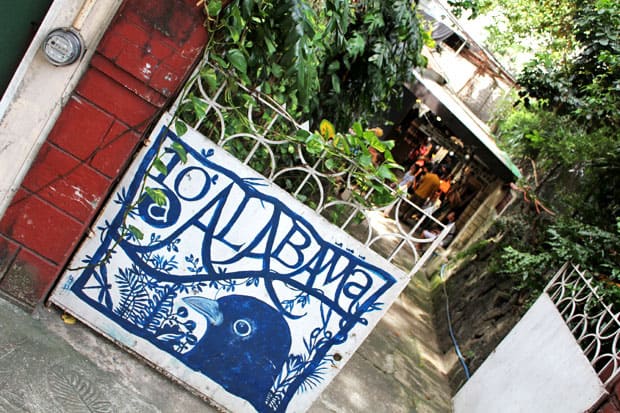 Sweet Home 10a Alabama: Handmade Arts & Crafts Fair, 20-21 July 2013
NOTICE: Your health and safety come first. Please adhere to the WHO recommendations and avoid any non-essential travel at this time. If travel is unavoidable for you, then you can check the Flatten the Curve website for information on global travel restrictions.
DISCLOSURE: Some of our articles contain affiliate links. The ones that do will have a disclosure statement at the bottom. You can refer to our privacy policy and terms of use for more information.
Yes, apparently it's true. I do live under a rock.
Despite living just ten minutes away from this place (five on a Sunday), we had never heard of 10a Alabama until recently. An old house converted into a permanent art and furniture gallery, it's home to an amazing arts and crafts fair that happens every three months or so. Here you'll find a treasure trove of unique, handcrafted items and art pieces that you won't find in any mall.
I went yesterday, on the fair's first day, and was happy to find many vendors offering items repurposed from found objects and upcycled materials, like belt buckles made from discarded Lego pieces, bookends and clocks fashioned out of bent vinyl records, even old bottle caps converted into colorful, collectible pins. There were silkscreen prints, hand-stitched leather bags, and these gorgeous handmade journals, some as small as one inch and worn as pendants dangling from necklaces. I ordered a few of those for Ren, so she can wear my wedding vows around her neck. (awwwwww…. :lol:)
If you're on the hunt for something unique, either for yourself or for someone else, then chances are you'll find it here. Many of the wares for sale are in essence functional art pieces. Non-mass-produced, they're meticulously crafted by hand and made with pride.
I could go on and on about this fair, but I'll stop here for two reasons: A) you've probably already heard about this event, and B) if you haven't, then you still have a chance to go before the next one. The last day is today, Sunday, from noon until 7 PM, so if you don't have anything to do, then I suggest you stop reading my crap, crawl out of your rock like I did, and go. Now. 😀
Driving directions can be found at the bottom of this post.
When there isn't a fair going on, 10a Alabama looks to be the permanent home of Resurrection Furniture and Found Objects Gallery.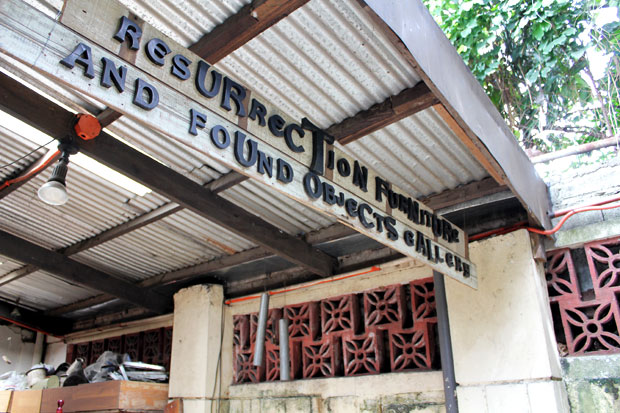 Red Horse chandelier. Found objects gallery indeed.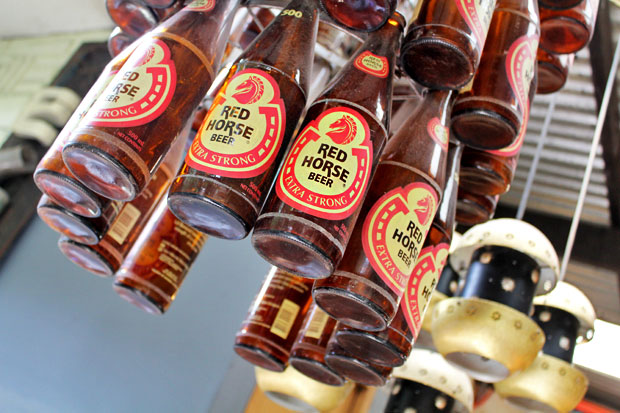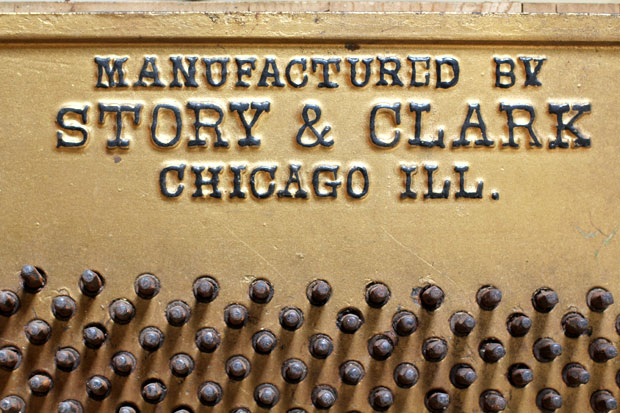 Hanabishi chic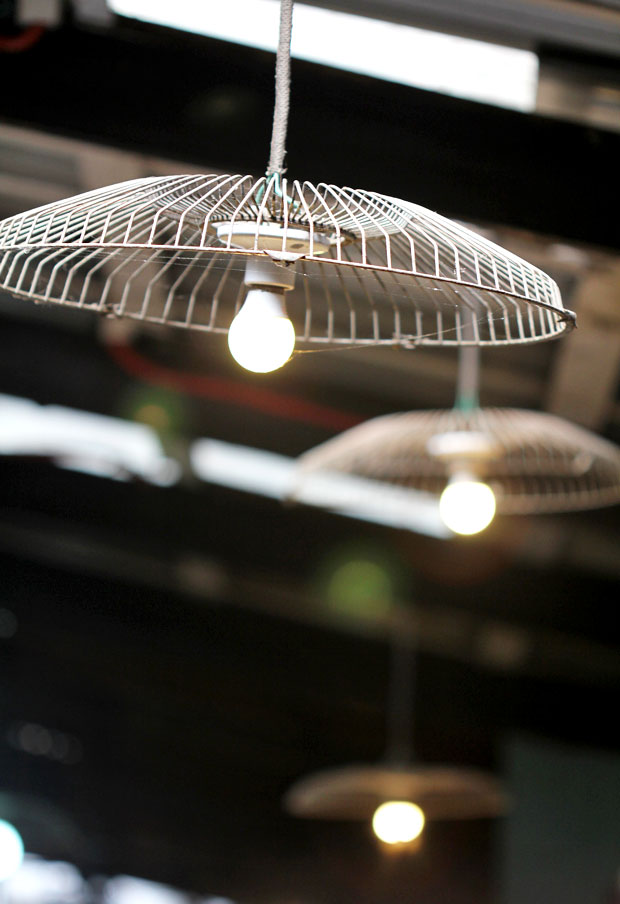 Resurrection Furniture
10a Alabama Street, New Manila, Quezon City
Mobile: 0918-924-0580 / 0908-862-9300 / 0917-535-4028
Facebook: resurrection.furniture
Email: [email protected]
A few of their one-of-a-kind pieces for sale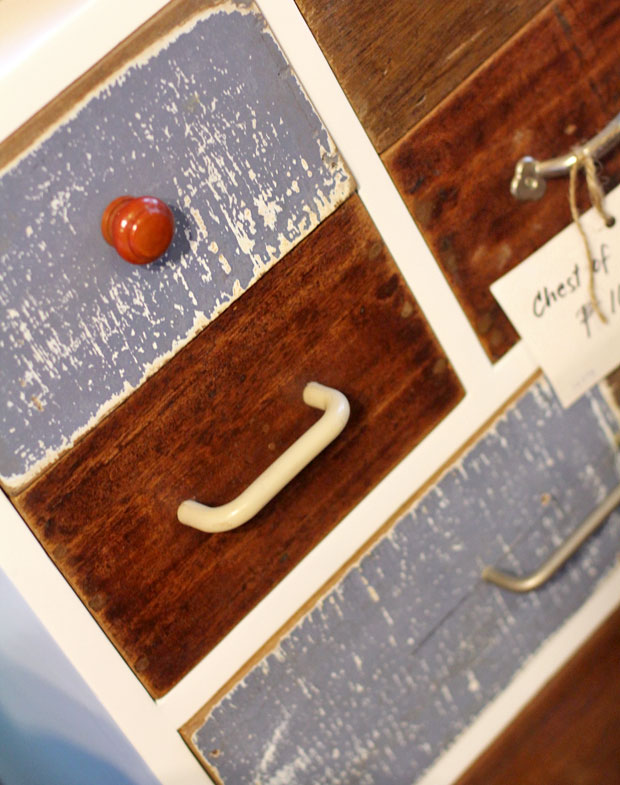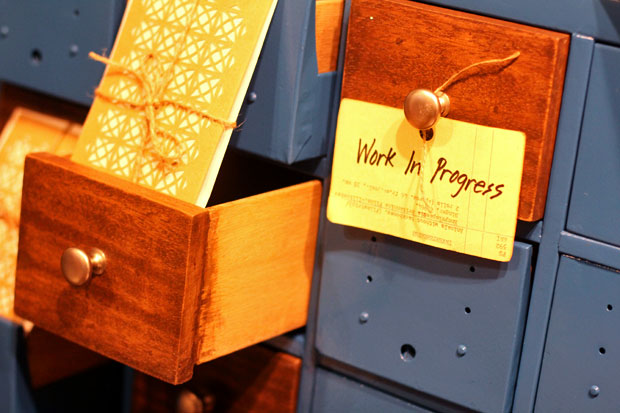 Funky, distressed drawers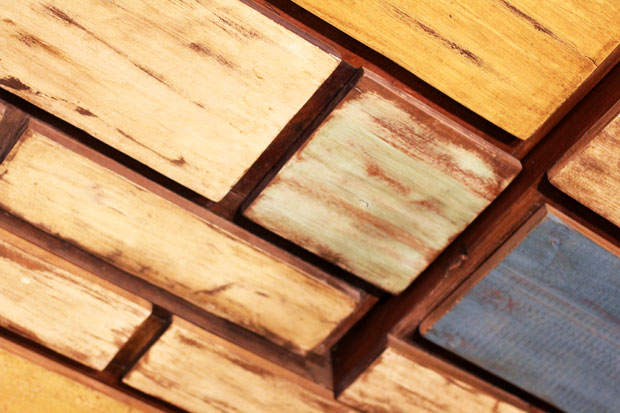 Entryway to the fair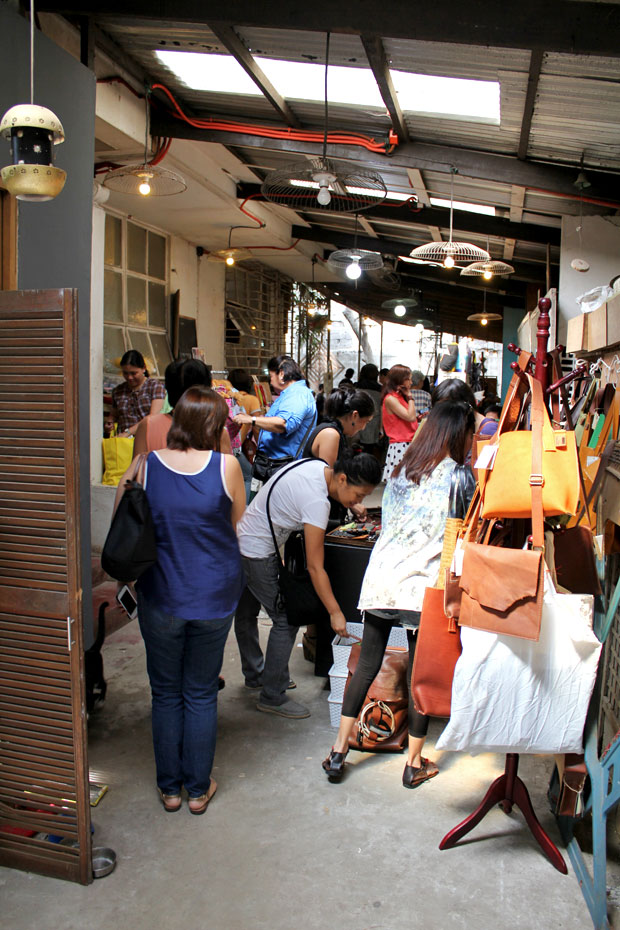 Indoor space with more vendors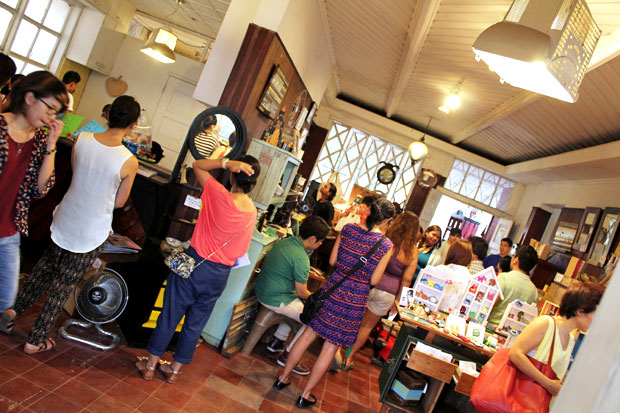 Kitchen serving homemade dishes like burgers, gyros, tacos, and spaghetti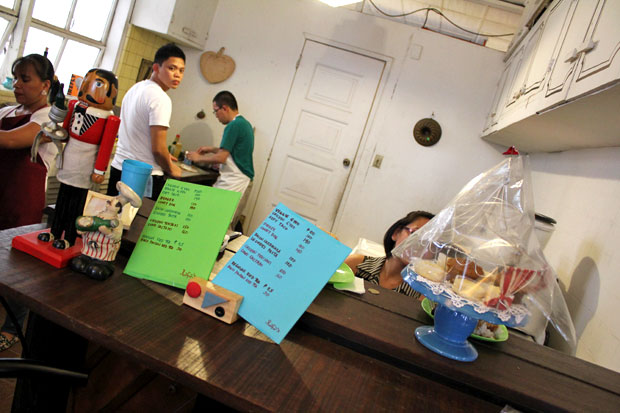 VENDORS
Here are a few vendors whose wares caught my eye.
Kish Javier
Mobile: 0917-810-7318 / 0923-609-3077
Email: [email protected]
Whimsical, figurative wire sculptures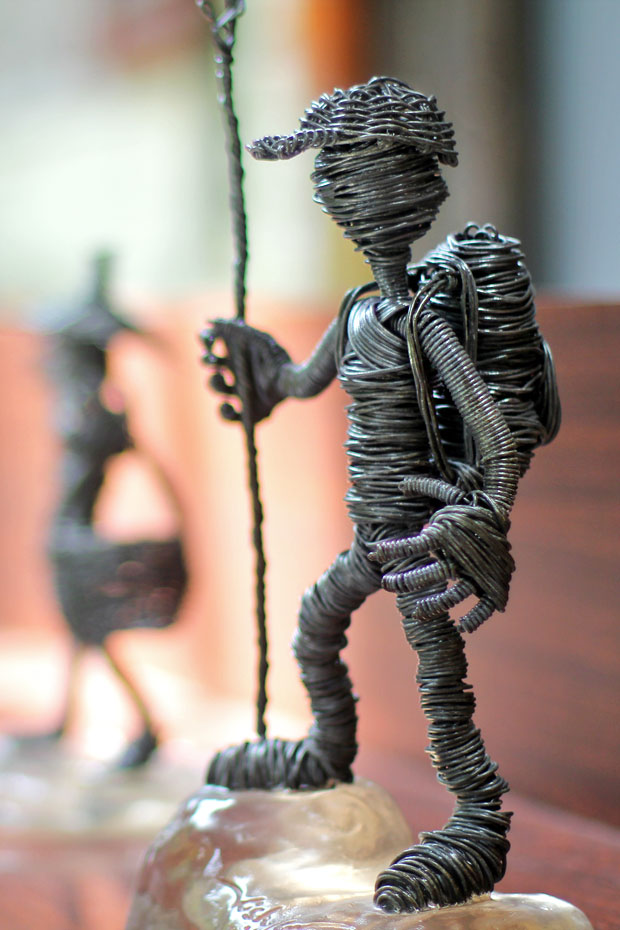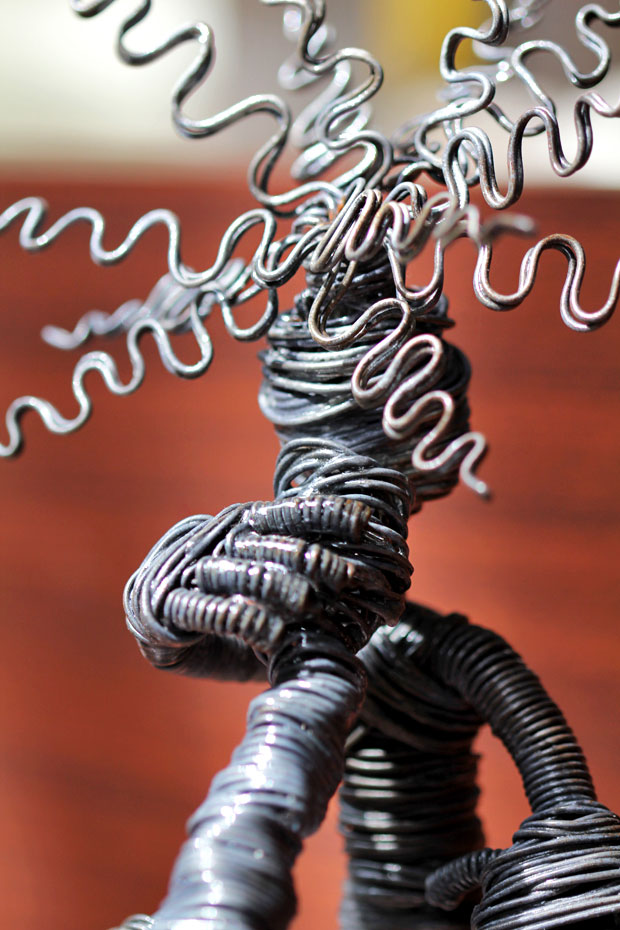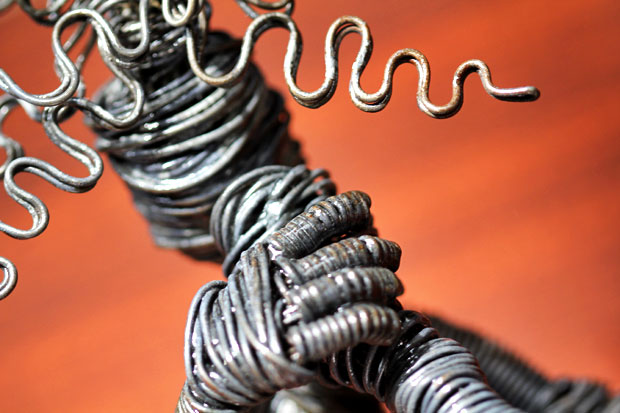 Bags by Rubber Tree
Website: bagsbyrubbertree.com
Email: [email protected]
Beautiful handmade, hand-stitched leather bags. Among other things, they also make wallets and purses.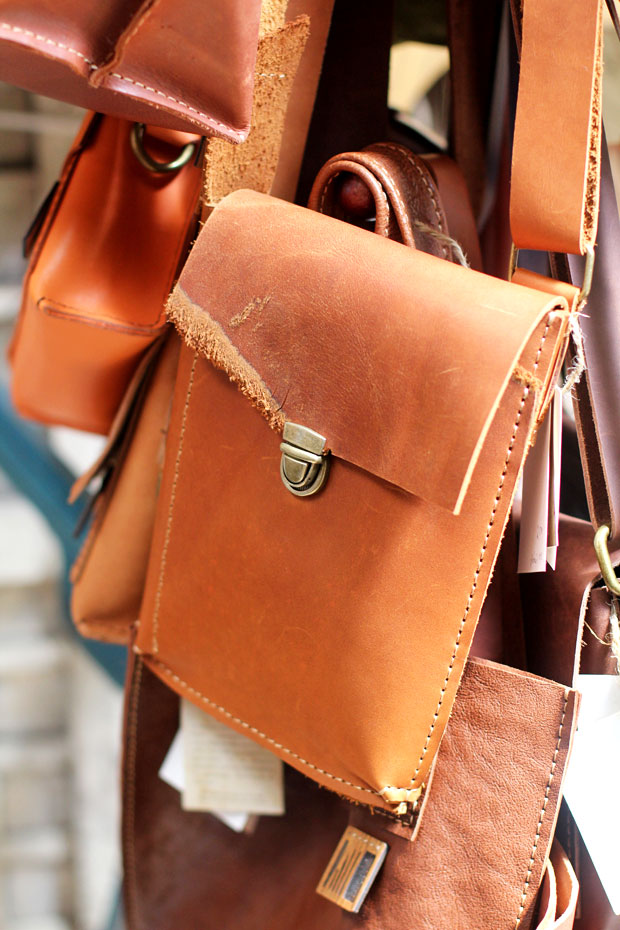 If I remember correctly, they called these nifty little things "Mushroom Ties" (or something like that). They're used to hold together cables, cords, etc., keeping them neat and organized. Pretty fashionable eh?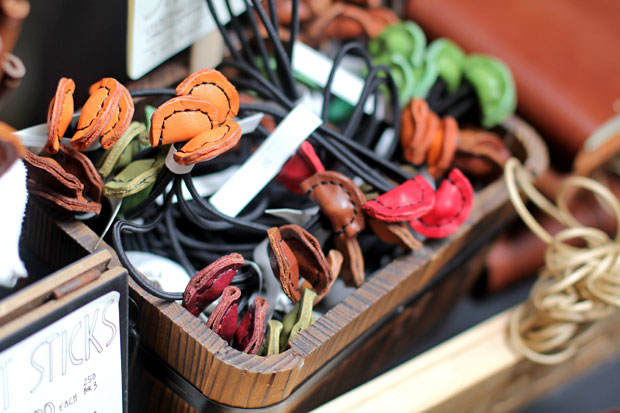 Similar to the Mushroom Ties above, these "sticks" have a sturdy, bendable wire running through them which you can use to fasten things together, like hanging bags from closet rods.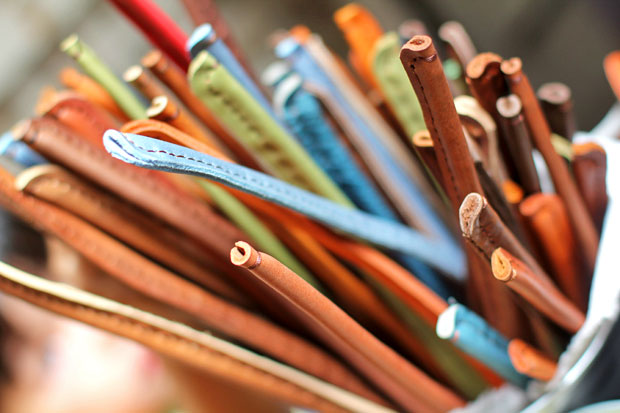 Junkshop Abubot
Mobile: 0929-294-8407 / 0906-395-3061
Facebook: Junkshop-Abubot
Twitter: JunkshopAbubot
Email: [email protected]
Unique accessories made from recycled junk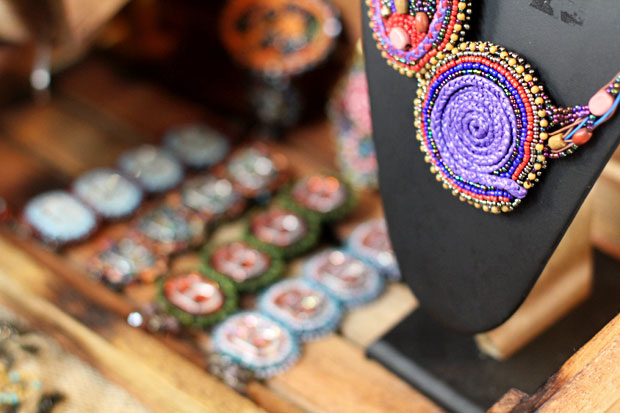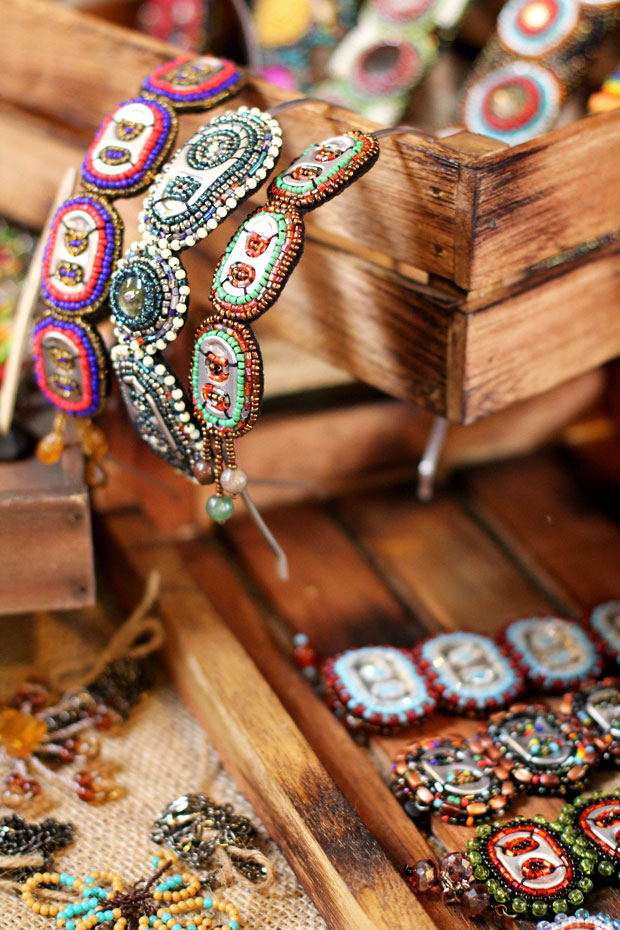 Orig.Kami
Mobile: 0915-662-5743 / 0933-102-8909
Email: [email protected]
Cute origami mobile. They also make origami earrings, resin-mounted origami pendants, rings, broaches, etc.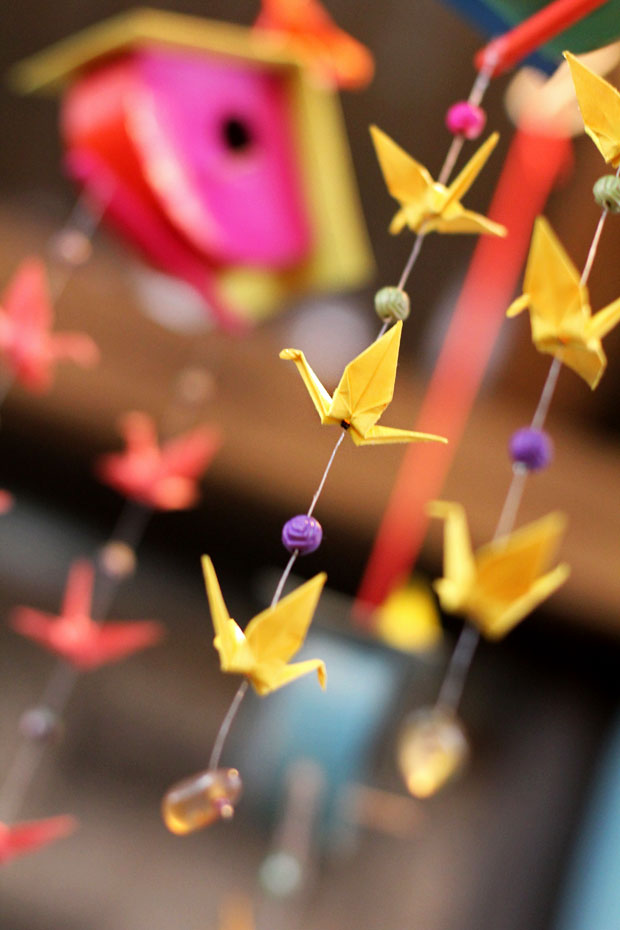 Pop!
Facebook: Pop.pinsPH
Twitter: Pop_PinsPH
Instagram: POP_PINSPH
Email: [email protected]
Funky collectible pins made from old bottle caps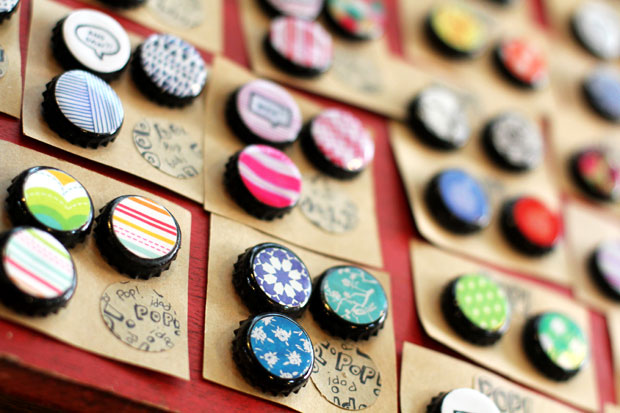 Alunsina Handbound Books
Tel: 990-7347
Mobile: 0939-870-0071
Website: alunsinahandboundbooks.tumblr.com
Facebook: Alunsina.Handbound.Books
Email: [email protected]
The reason why I was here today. If it weren't for Alunsina Handbound Books, then I probably would never have known about this fair. Alunsina is known for their gorgeous handmade journals, including these cute, miniature journal pendants that you wear around your neck. As described up top, I ordered a few of these necklaces and a couple of their journals. I'll write a dedicated post about them soon as they arrive. 🙂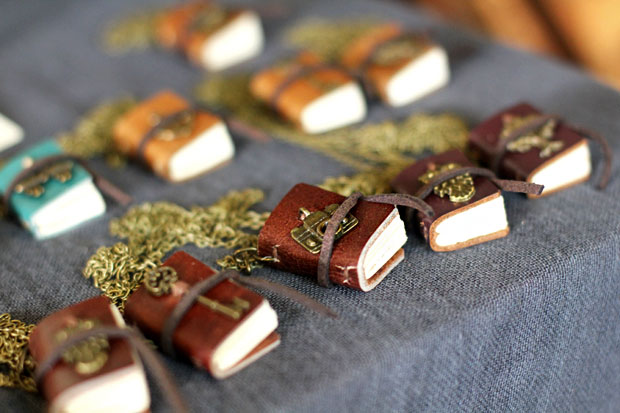 They make these awesome, decorative miniature suitcases as well.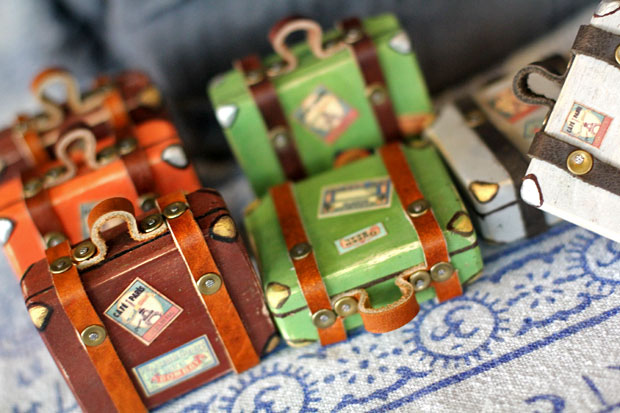 Aromateria Scents & Sensibilities
Website: aromateria.net
Facebook: aromateriaph
Twitter: aromateriaph
Email: [email protected]
Handmade artisan fragrances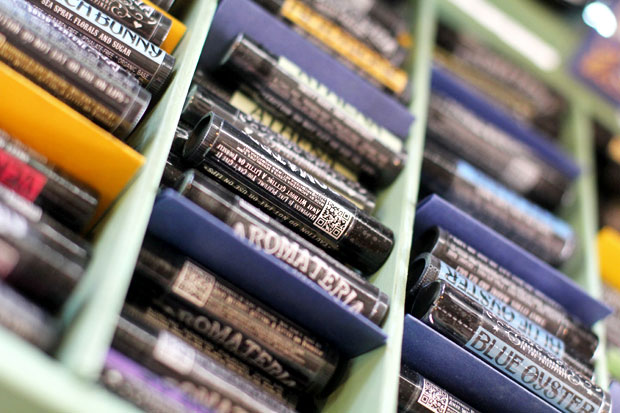 Hocus Bicycles and Screen Printing
The Collective, 7274 Malugay St. (near corner of Mayapis St.), Brgy. San Antonio, Makati
Tel: 399-7274
Mobile: 0917-403-1589 / 0916-515-0738
Website: hocusmanila.com
Email: [email protected]
Wicked hand-pulled screen prints. I wanted to take screen printing classes in art school, but I just couldn't find the time for it. Ren's been wanting to print patterns on fabric as well, so we may take a few lessons with these guys in the not too distant future.

Krafty Pirate
Mobile: 0916-676-4827
Cute Dr. Seuss and Archie wallets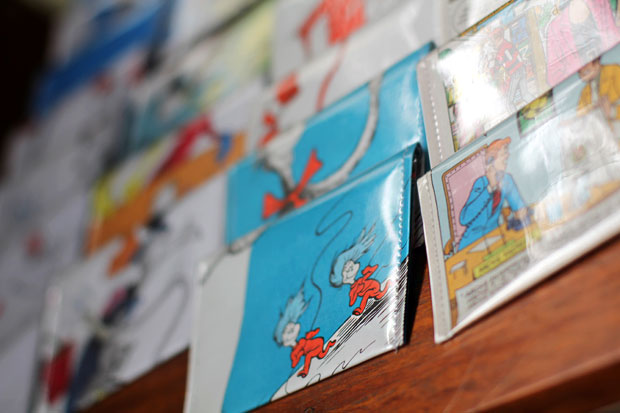 Artefact
Facebook: Artefact-Handmade
Email: [email protected]
Funky, graphic clothespins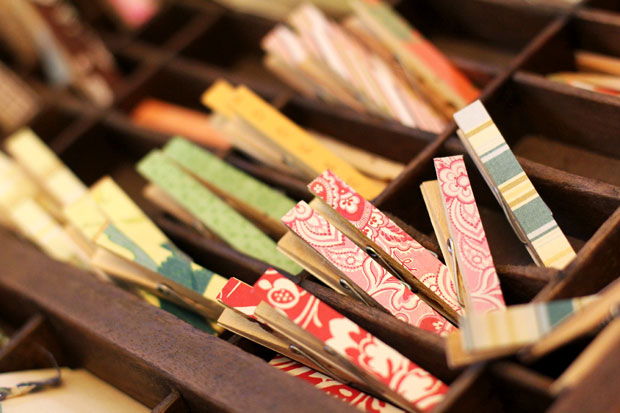 Jamie Bauza Illustration & Design
Mobile: 0917-860-6809
Email: [email protected]
Beautiful handpainted cards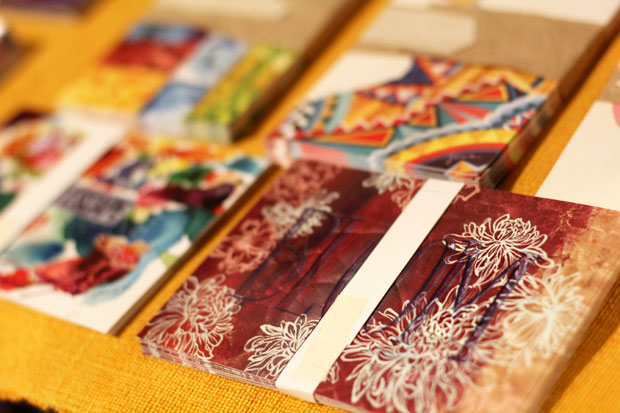 Spellbound
Website: spellbound.ph
Facebook: spellboundph
Twitter: spellboundph
Tumblr: spellboundph.tumblr.com
Instagram: spellboundph
Email: [email protected]
Simple but graphically stunning notebooks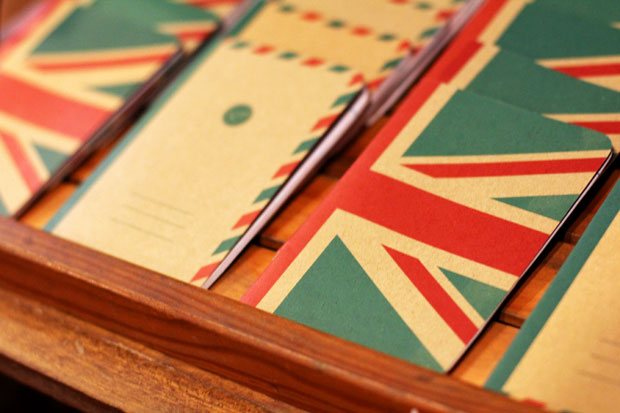 A few other random products that caught my eye. Here are those colorful Lego belt buckles I mentioned up top.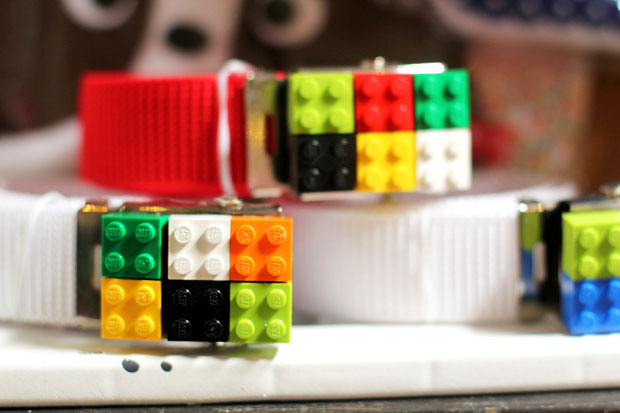 Word bubble pins. Ngek!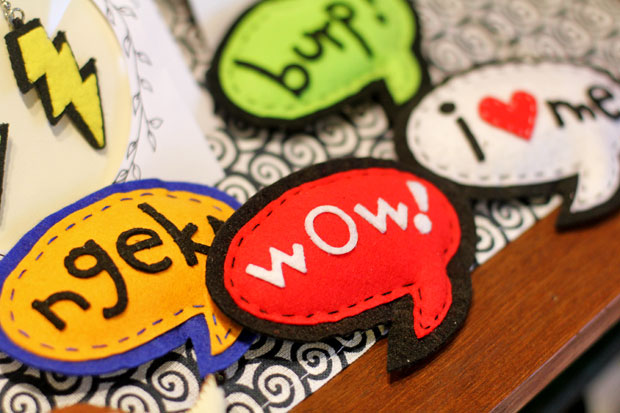 Cute artist doodle pins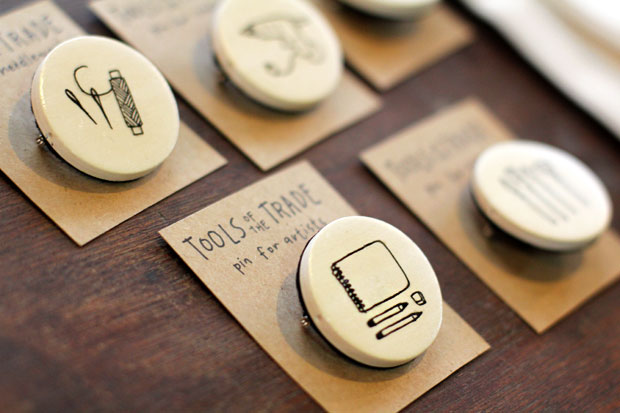 There were several items that I wanted to buy yesterday but I was in full blogger mode, completely focused on just taking pictures and collecting vendor business cards for this post. I even circled the venue a full three times, snapping away each time with a different lens attached to my camera. Some of the people must have thought: WTF is up with this dude? Taking all our business cards and buying nothing. 😆
They will be holding another fair or two though before the holidays, so you can be guaranteed that I'll be here again, with Ren, money in hand, and no DSLR in sight. 😉
How to Get There
Driving along E Rodriguez Sr Ave from Cubao towards Manila, you'll pass Tomas Morato Avenue on your right.
Take the first right immediately after passing Tomas Morato. This is Alabama Street.
10a will be several houses down on the right side. Just look for the white gate with the funky 10a Alabama illustration pictured at the top of this post.
10a Alabama
10a Alabama Street, New Manila, Quezon City
Mobile: 0908-862-9300
Facebook: 10aAlabama
Email: [email protected]