Skull and Bones: University Comfort Food
I think many people had one go-to food item that sustained them in college.
For Ren and her block mates, it was Rufo's tapa. For Walter White, it was instant ramen. For me, it was this 8″ beauty of a sandwich called the Steak Bomb. It was made with finely shaved steak, caramelized onions, and mushrooms on the most delicious soft crusty roll. That sandwich gave me fuel for many all-nighters. Nearly twenty years since my last Steak Bomb, I've long forgotten the name of the place that made it, but I will always remember that sandwich. I still pine for it to this day.
At Skull and Bones, this is precisely the type of food that you'll get — simple, no-nonsense fare that's substantial and easy to eat. Like my Steak Bomb or Ren's beef tapa, it's food that makes you feel good, which is exactly what good comfort food should do.
Skull and Bones is located on the second floor of UP Town Center along Katipunan Avenue.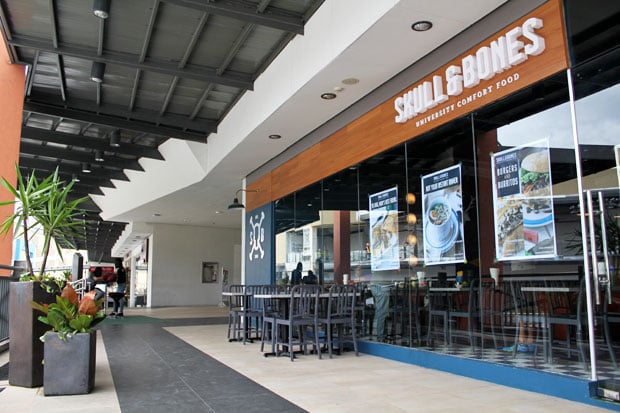 Student-friendly comfort foods like burritos, burgers, hot dogs, ramen, and sloppy joes populate their menu. Owned by the same group that runs The Bowery, Nolita, Les Bagels, and Borough, these guys definitely know good comfort food.
I didn't get to try it today but I was happy to find bread "pull aparts" on their menu. Popular on Pinterest and food porn sites like Food Gawker and Tastespotting, pull aparts are sectionally-sliced baked loaves of bread with cheese, garlic, and herbs filling the cracks. Pulling apart each section brings with it gooey strings of melted cheese. I'd get one of these if I were you.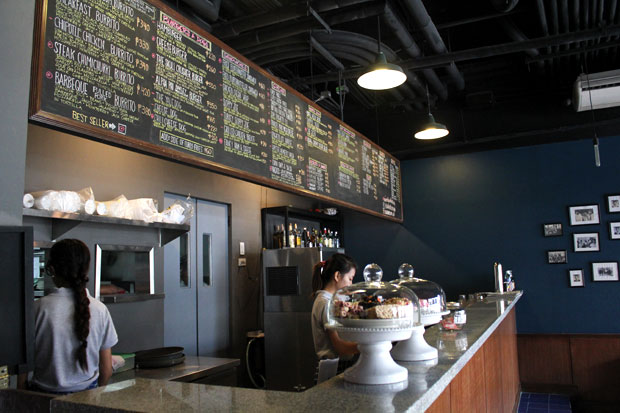 East coast frathouse chic. The moment you walk in to Skull and Bones, you'll feel that college frathouse vibe. Dimly lit, musky in feel, and with many large common room sofas on which to lounge and enjoy your food, you'll want you to stay and hang out here.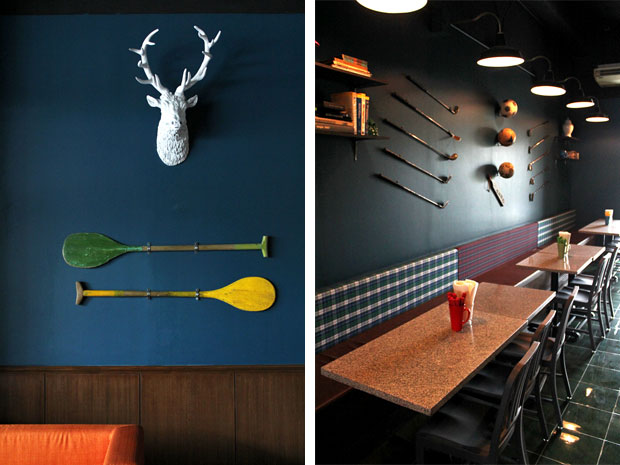 Trailer Park Mac & Cheese – PHP 290 – American cheddar cheese, crusted saltine crackers
Simple but tasty and substantial, exactly what good comfort food should be. The Dude for Food and I spent a good twenty minutes photographing the dishes, and this mac & cheese was still delicious even after it had been sitting out. The cheese was still velvety and creamy, with the saltine crackers imparting light crunch to every bite. A cup of this will serve you well during an all-night cram session.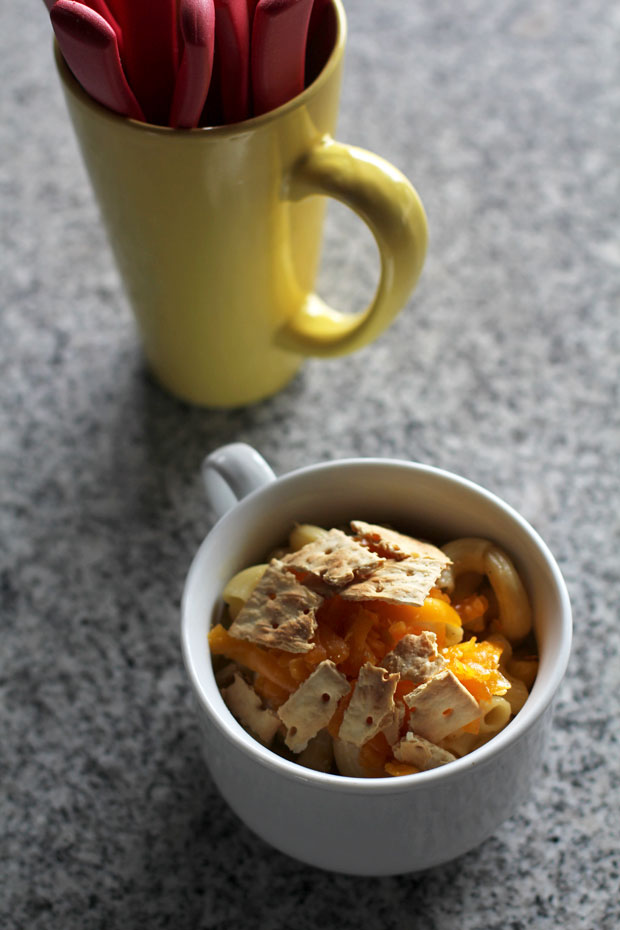 Cheeseburger – PHP 260 – 5 oz patty, shredded lettuce, tomato, pickles, American or cheddar cheese
I don't like anything too fancy or gimmicky when it comes to my burgers. I just want them simple but good, and this cheeseburger was exactly that. Patrick the owner was describing to us how Chef Cuit makes his patties thinner but wider, ensuring that they come out a perfect medium rare every time. This prevents diners from ruining good meat by asking for it well done. Juicy and still perfectly pink in the middle, you can't argue with the results. It was delicious.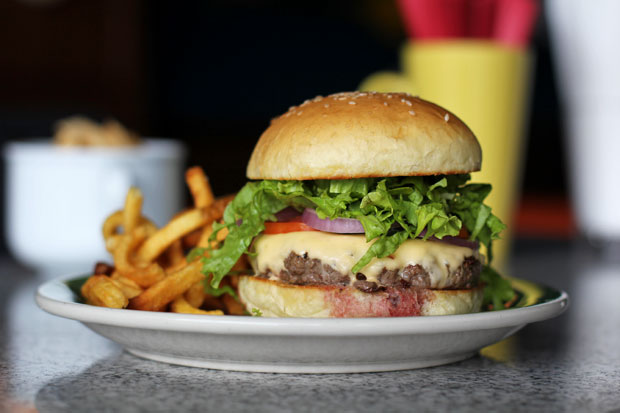 Buffalo Chicken Tenders – PHP 180
More all-nighter fuel. Chicken tenders/fingers have always been some of my favorite comfort foods. What's not to like? They're easy to eat and taste great. Tender on the inside with a light crisp coating, the buffalo chicken tenders at Skull and Bones are served with garlic aioli and a mildly spicy chili sauce.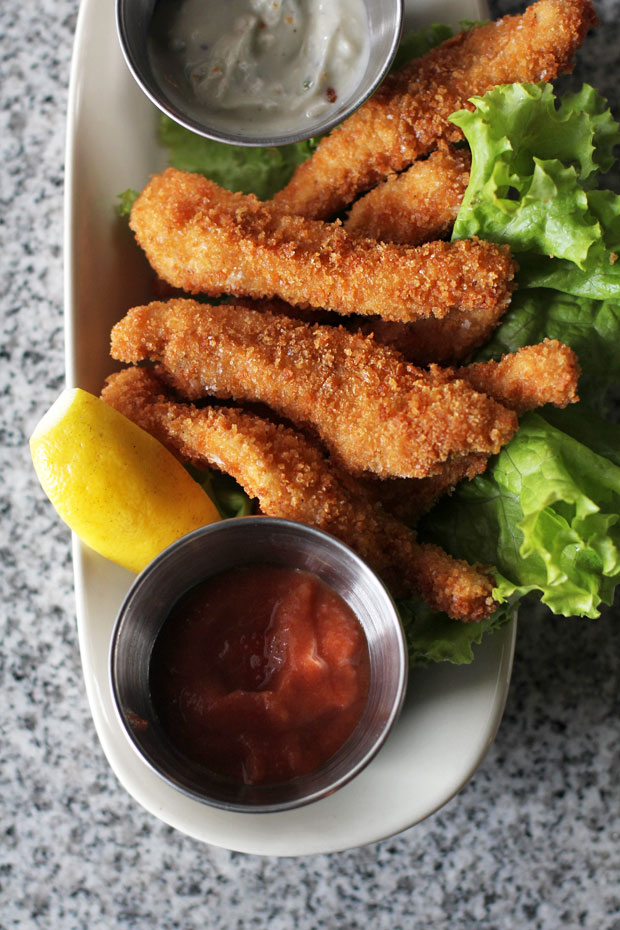 L: Homemade Twinkie and Raspberry Zinger – PHP 45 each
R: Coconut Spritzer – PHP 120 (glass) / PHP 500 (pitcher)
These were cool. I haven't had a Twinkie in ages and it was nice to see a restaurant make their own. It tasted just like the real thing. I've never tried the original but the Raspberry Zinger — another iconic snack cake from Hostess — was good too. Now if they only served these a la mode…
Skull and Bones serves a few cocktails as well that you can get either virgin or spiked. This coconut spritzer was great. Very refreshing.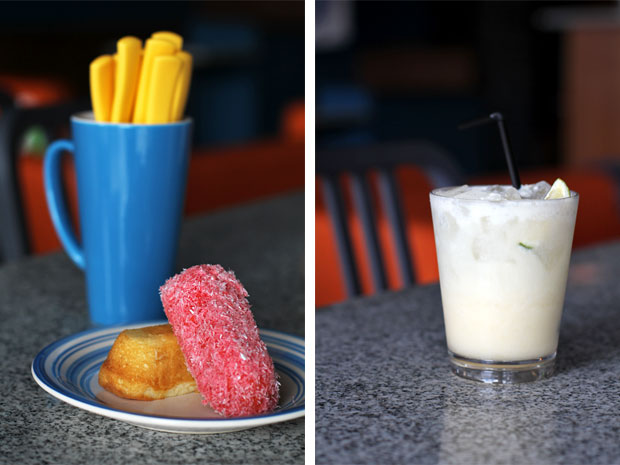 Of keg stands and beer bongs. There's a small room at the back of the restaurant where you can play beer pong, an old but still popular frathouse drinking game. I think beer pong is one of those rare games where losing is actually winning. CHUG CHUG CHUG CHUG CHUG! 🙂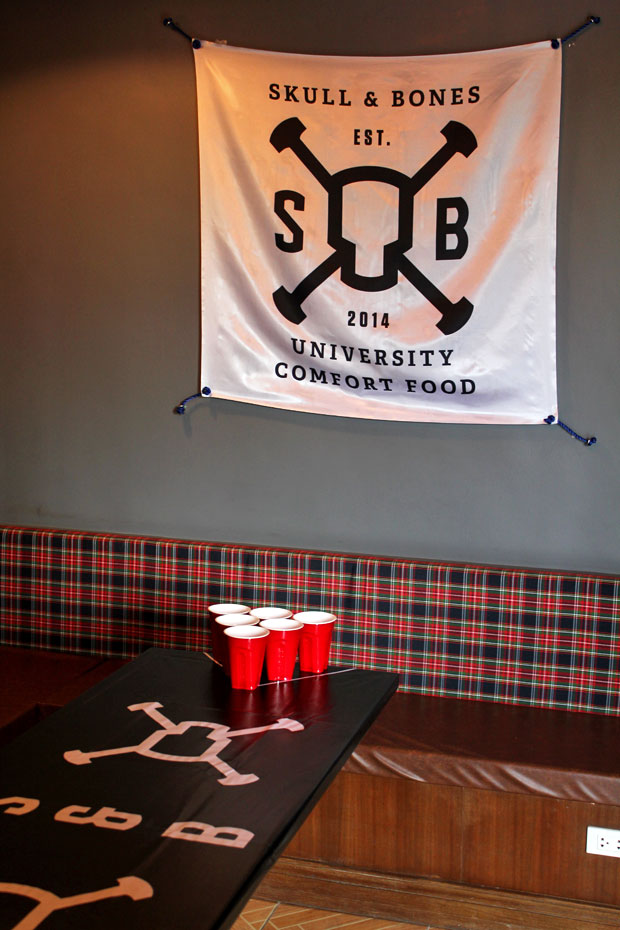 Talking about nostalgia and comfort food, we were chatting with Patrick and he was telling us how Skull and Bones was near and dear to his heart because of its proximity to Ateneo, his alma mater. An Atenista his entire student life, he wanted to open a restaurant in the area because being here brought back so many memories for him.
This, for me, perfectly describes the power of comfort food. It makes you feel happy because it brings you back to a time of well-being when life was easy and everything was good.
With several schools in the area — Ateneo, Miriam, UP — I'm sure many of these students will think back to Skull and Bones twenty years from now and say: "Oh my God, remember those pull aparts?!…"
Skull and Bones: University Comfort Food
2F UP Town Center, Katipunan, Quezon City
Mobile: 0916-220-1668
Facebook: skullandbonesph
Instagram: skullandbones_ph
Operating Hours: Mon-Sun, 11AM-10PM
Disclosure
I was invited for lunch here today by my friend Gerry San Miguel of Dude for Food. Our meal was paid for by the restaurant.
JB is one half of Will Fly for Food and its chief itinerary maker.  He's the one to blame for all the crappy photos and verbal diarrhea on this blog.  Don't listen to him.
Latest posts by JB Macatulad (see all)