Bahay ni Tuding Inn: Where to Stay in Davao City, Philippines
I rely on TripAdvisor when it comes to hotels and Bahay ni Tuding had very favorable reviews.
Conveniently located, it's just a couple of blocks from city hall and is smack dab in the middle of the city's old commercial center. Immediately surrounding the inn are inexpensive eateries, supermarkets, drug stores, and shops. D' Bone Collector Museum is a leisurely 10-15 minute walk from here, as are nicer restaurants and pasalubong (souvenir) centers. Bankerohan Market is just a quick jeepney ride away, while Gaisano Mall and SM City can be reached via short PHP 70-80 cab rides.
The inn has twelve rooms ranging in price from PHP 900 (USD 20) singles to a PHP 2,800 (USD 62.50) family suite that can accommodate four. Amenities and furnishings are basic, but rooms are spotlessly clean with comfortable beds, cable TV, powerful A/C, and free wifi. Without question, this hotel offers great value for your money.
Gourmands will be pleased to know that the inn's owner, Mel, also offers a popular food tour that starts from Bahay ni Tuding. Scroll down for more information.
L: Bahay ni Tuding is tucked away at the end of a short alley away from San Pedro Street. Detailed instructions on how to get there at the bottom of this post.
R: Soon as you walk into the building, you'll get a sense that this was a former house. Bahay in Filipino means "house", so Bahay ni Tuding translates to "Tuding's house".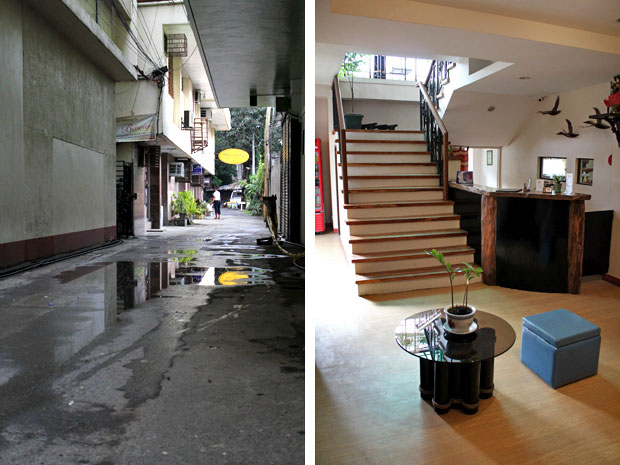 Dining Area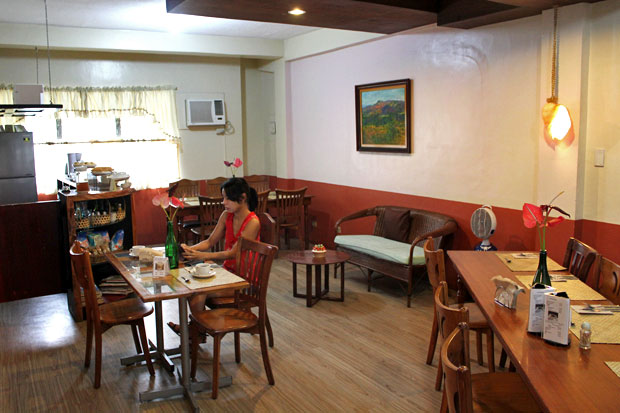 Room rates come with free breakfast that includes coffee, toast, jam, juice, and yogurt. You can order eggs and breakfast meats like SPAM and corned beef for a little extra.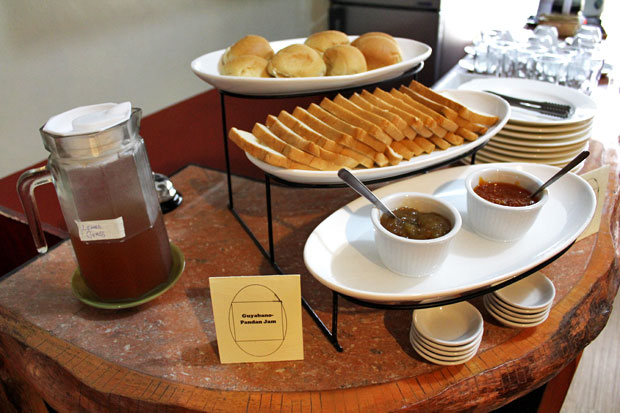 Family West Suite
This family suite was bigger than what we needed but it was the only room available at the time. A good-sized suite with a refrigerator and microwave, this room can comfortably sleep three and goes for PHP 2,150 (USD 48) a night. If you're traveling alone or with a friend, then the single or double would be best. Singles start at PHP 900 (USD 20) a night, doubles at PHP 1,650 (USD 37).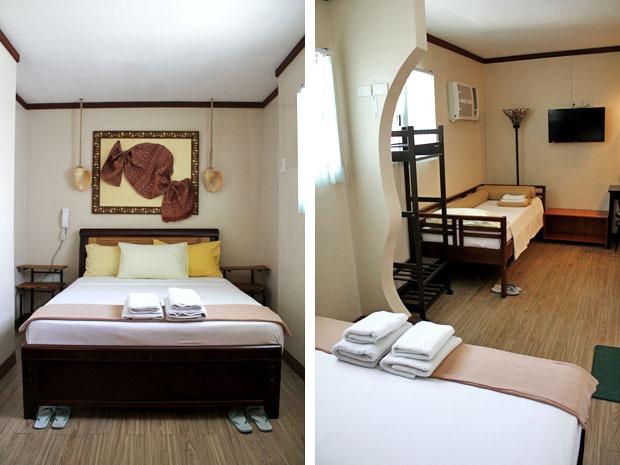 Microwave, refrigerator, coffee pot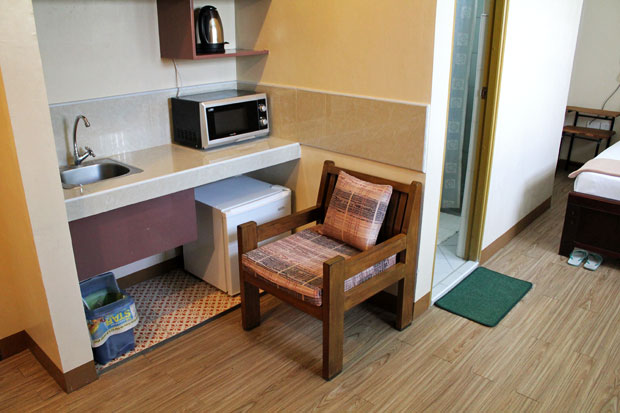 Small and spartan, but clean.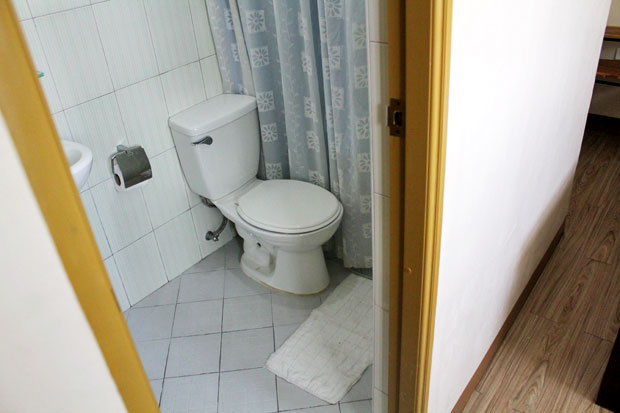 Mel's Davao Food Tour
As described up top, this food tour was one of the reasons why we chose to stay at Bahay ni Tuding. Unfortunately, it wasn't available when we were there because Mel was away on holiday. 🙁 Travelers looking to experience authentic Davao fare should definitely try this. At the time of this writing, rates for the food tour are as follows:
1 person – PHP 2,000 (USD 45)
2 persons – PHP 1,500 (USD 33.50) each
3 persons – PHP 1,380 (USD 31) each
4 persons – PHP 1,200 (USD 27) each
You can contact the hotel for more information and pricing confirmation.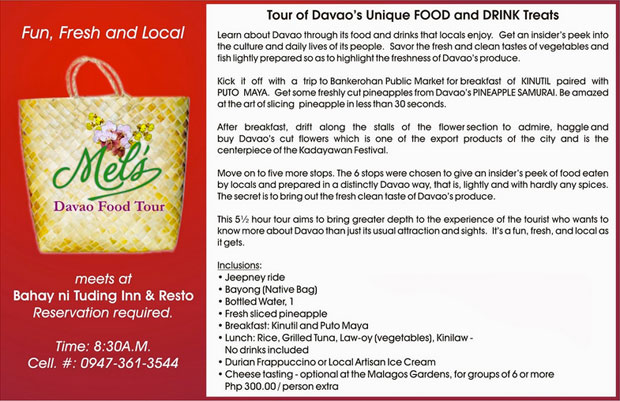 If you'd like to stay at Bahay ni Tuding, then you can book a room through Agoda or Booking.com. Be sure to check both sites to find the best deal.
Bahay ni Tuding Inn
160 San Pedro Street, Davao City, Philippines
Tel: +63 82 295-2487
Mobile: +63 947 361-3544
Email: reservations@bahaynituding.com
Website: bahaynituding.com
Facebook: tudingdavao
Approximate Room Rate: PHP 2,150 per night (as of Sept 2014)
HOW TO GET THERE:
From the airport, take a metered taxi and ask the driver to bring you to Lachmi Mall on San Pedro Street. You can get off at the Mercury Drug just past Lachmi Mall. San Pedro Street is one way so watch out for the yellow Bahay ni Tuding sign on the right side (pictured at the top of this post). Enter the alley and walk a few meters to the hotel. CLICK HERE for a map.
MAKE A RESERVATION: Agoda | Booking.com
Disclosure
Some of the links in this post are affiliate links, meaning we'll get a small commission if you make a purchase or reservation at NO extra cost to you. We really appreciate your support as this helps us keep this website going. Thank you!
JB is one half of Will Fly for Food and its chief itinerary maker.  He's the one to blame for all the crappy photos and verbal diarrhea on this blog.  Don't listen to him.
Latest posts by JB Macatulad (see all)