6 Places to Visit in Osaka, Japan
Bottom line, this city is all about food. Pretty much every attraction that left an impression on us had something to do with food.
If you're vacationing in Osaka, then chances are you're going there with one goal in mind – to eat. At the very least, it's a big motivator. Personally, I wanted to celebrate my 40th birthday with the best, most sublime pieces of sushi that I've ever put in my mouth. Being the culinary capitol of Japan, and arguably the world, Osaka was pretty much the only choice for me.
Here are six places to visit in what many describe as the world's greatest food city. (and yes, not all of them are about food)
1. Shinsaibashi-Dotonbori
The heart of Osaka. If Shinsaibashi is the city's premier shopping district, then Dotonbori is its kitchen. Visiting Osaka without making a stop here would be like going to Paris without seeing the Eiffel Tower. It's unheard of. In fact, I strongly suggest finding a hotel in the area because this is exactly where you want to be.
CLICK HERE for the full post.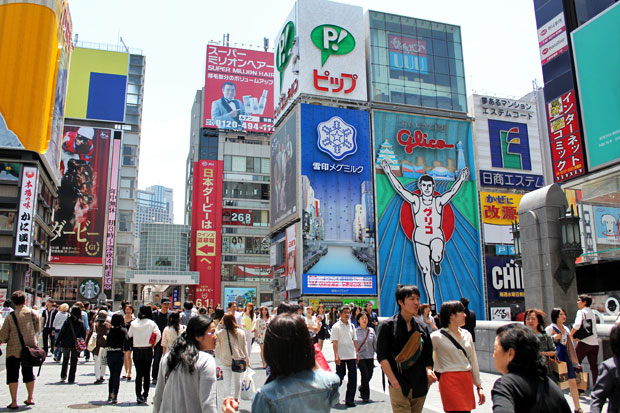 2. Kuromon Ichiba Market
Nicknamed "Osaka's Kitchen", many of the city's chefs purchase their ingredients here. It's home to some of the best and freshest seafood that we've ever tasted. Delicacies like uni, diver scallops, otoro, oysters, octopus, and even Kobe beef can be enjoyed here, and for cheap too. Absolutely LOVED this place.
CLICK HERE for the full post.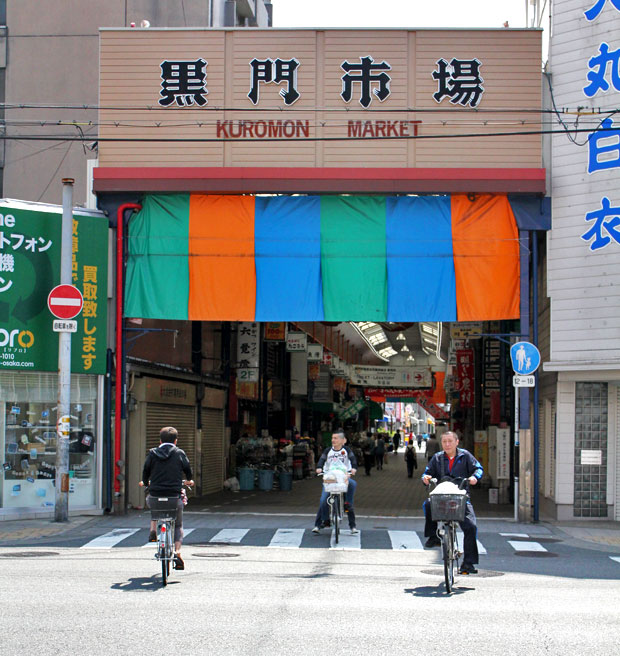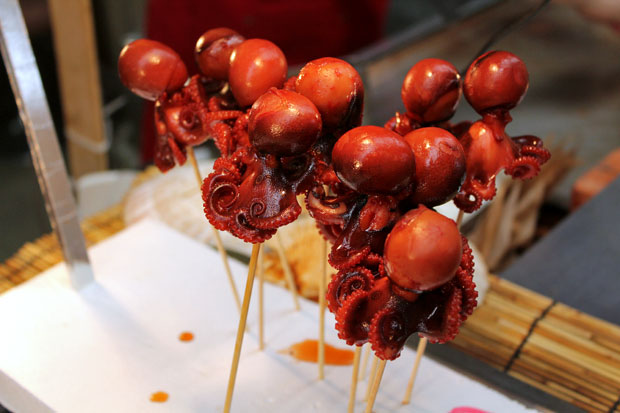 3. Umeda Sky Building
There's no better place to get a bird's eye view of Osaka than the Floating Garden Observatory. 173 meters above ground atop the ultramodern Umeda Sky Building, it gives viewers a 360° panoramic vista of the entire city.
At its basement, gourmands will be pleased to find a food court designed as a Japanese street from the early Showa period. It's home to Okonomiyaki Kiji, purveyors of arguably the best okonomiyaki in all of Osaka.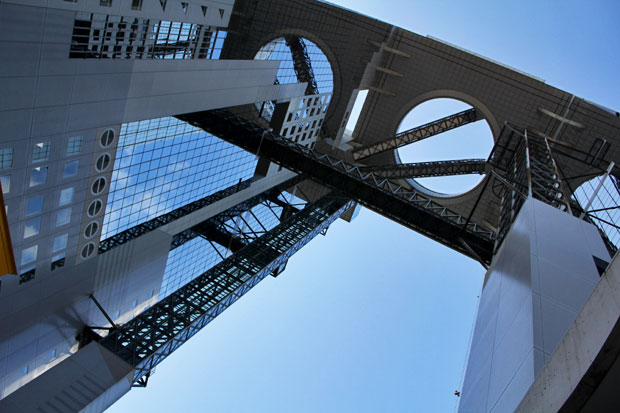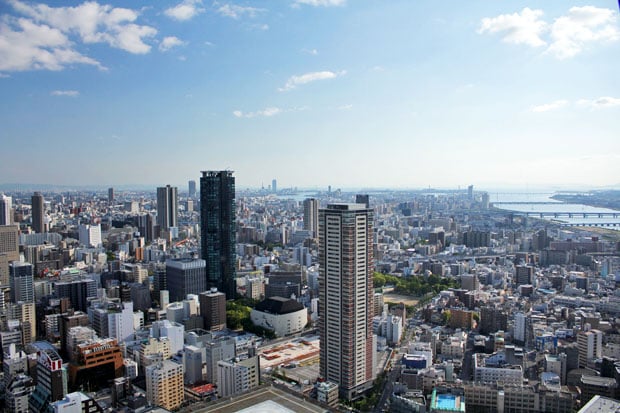 Suggested Length of Visit: 1-1.5 hrs / Admission: FREE until 38th floor, ¥700 to Floating Garden Observatory (top viewing deck)
4. Grand Front Osaka
Home to the Knowledge Center and Umekita Dining Floor, Grand Front Osaka is a mall unlike any other. Remarkable for its "labs" and interactive exhibits, most of the stores here aren't the type that you'd find in your typical shopping mall. It's a fun place to spend a couple of hours. Be sure to enjoy a drink and some good chow at the ultratrendy Umekita food court as well.
CLICK HERE for the full post.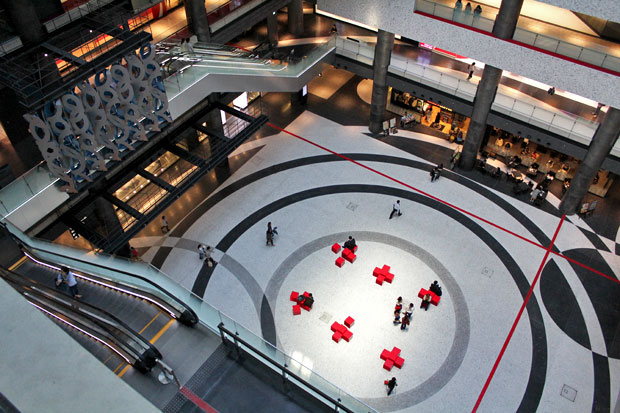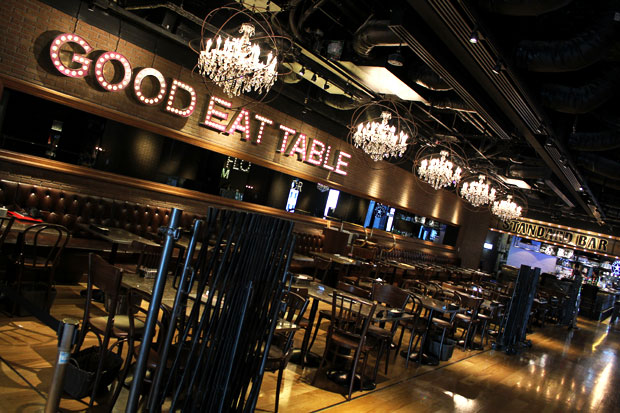 5. Osaka Aquarium Kaiyukan
One of two attractions on this list that have nothing to do with food.
Holding nearly 11,000 tons of water, Kaiyukan is one of the world's largest aquariums. It's so big in fact, that it's 30 ft deep main tank is home to two juvenile whale sharks (Rhincodon typus). Cetacean freedom advocates be warned though. They house dolphins here as well.
CLICK HERE for the full post.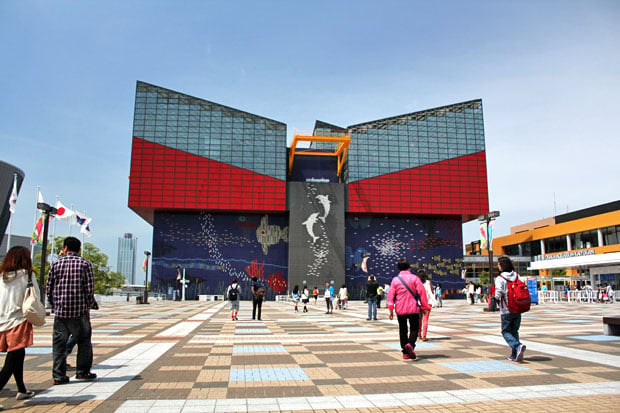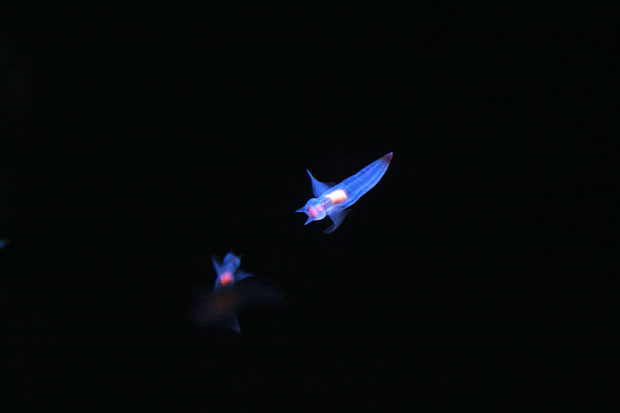 Suggested Length of Visit: 2 hrs / Admission: ¥2,300 for adults
6. Universal Studios
We didn't go but Universal Studios is obviously a popular destination, especially if you have children. Favorite attractions include Harry Potter, Backdraft, Jurassic Park, and Spiderman themed rides.
CLICK HERE for park information.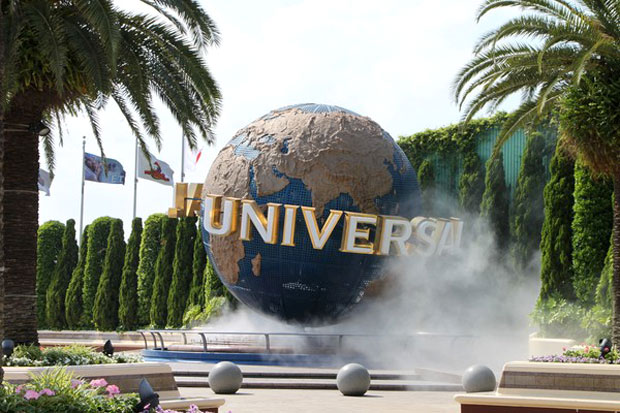 Suggested Length of Visit: At least half a day / Admission: ¥6,980 for adults, ¥4,880 for children
Ok, back to the food. Now that you know where to get it, here's what you can eat. CLICK HERE for a list of 12 drool-worthy things to eat in Osaka. God I love this city.
JB is one half of Will Fly for Food and its chief itinerary maker.  He's the one to blame for all the crappy photos and verbal diarrhea on this blog.  Don't listen to him.
Latest posts by JB Macatulad (see all)