Brasserie CiÇou and that Magical Kouign Amann
Just look at that thing. Isn't it gorgeous? I'm more a street food kind of guy, but sometimes, even unrefined boors such as myself can't help but marvel at the finer things in life.
French food is one of them. I'm not that big on French cuisine, but Brasserie CiÇou is different. It's refined but accessible, which more often than not isn't the case with French restaurants. Sometimes, all that snoot just detracts from the overall experience, you know? 😕 Anyway, we've eaten here once before and found their food to be quite good, but that kouign amann? Pure heaven. It's been over two years since our last meal here, but I still rate it as one of the best desserts that I've ever tasted in my life. Seriously, it's THAT good, especially when paired with a smoking hot cup of black Lavazza coffee.
With today being the 10th anniversary of my 30th birthday, I think it's time that this uncultured rube presses his shirt, puts on some decent loafers, and enjoys that mound of heaven once again. 😉
Les Escargots a la Francaise – PHP 498 (6 pcs) / PHP 958 (12 pcs) – Fresh herbs, butter, garlic
Just as good as they were the last time. Really buttery and garlicky, they're great with the crusty bread.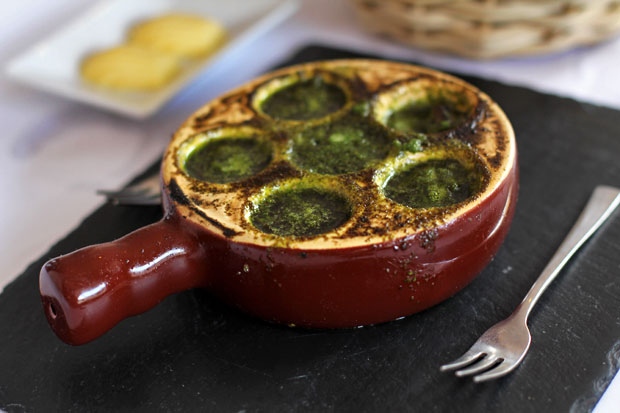 Foie Gras Eggs Benedict, Mesclun Salad – PHP 610 – Poached egg, foie gras, truffle hollandaise egg cocotte
Ren loves foie gras so she had this one. It was really good, surprisingly light for an eggs benedict.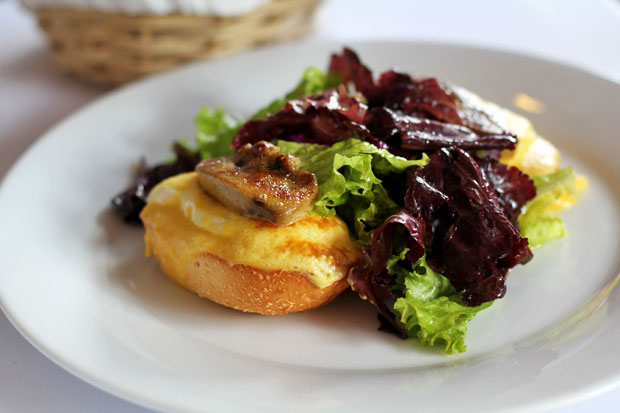 Bouillabaisse – PHP 490 – Fish, prawns, squid, clams, baby potatoes, croutons, aioli, rouille sauce
If a menu sports a dish made with different types of seafood swimming in a broth, then there's zero chance that I'll be ordering anything else. 😆 I enjoyed this bouillabaisse, though I think I'm more a cioppino kind of guy.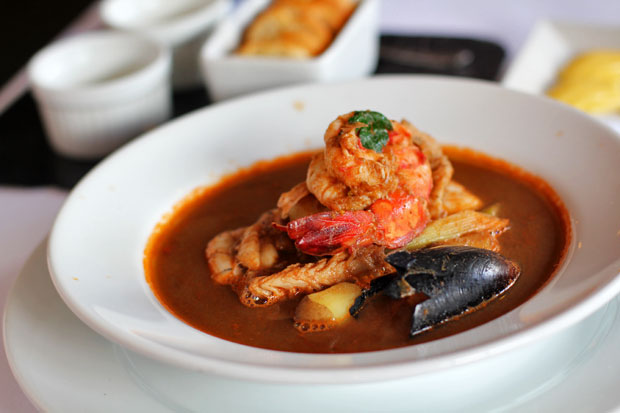 L'Original Kouign Amann de CiÇou – PHP 330 – Caramelized laminated sweet dough, homemade salted caramel ice cream
Ah the kouign amann, the divine reason why we find ourselves here at Brasserie CiÇou today. A plate of sheer bliss made with caramelized laminated dough and salted caramel ice cream, I can only imagine how many marriage proposals have been accepted over this dish.
Be sure to enjoy yours while still warm and firm to fully appreciate the contrast in textures and temperatures. Rich, flaky, crunchy, chewy, and intensely buttery, CiÇou's kouign amann still ranks as one of the best desserts that I've ever tasted in my life. It's definitely the best that I've had here in Manila. So so good.
*What you see below is a half order. They were nice enough to split it into two for us.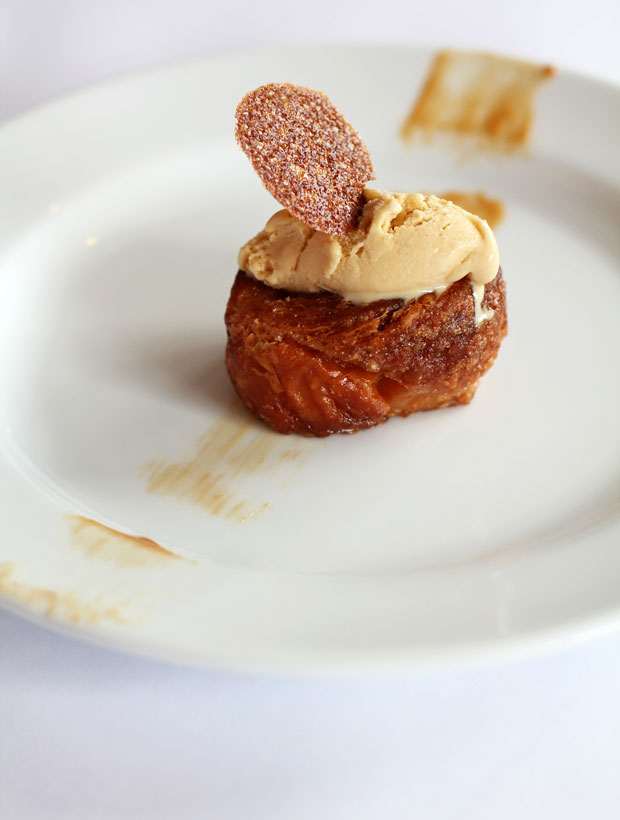 Brasserie Cicou
57 Annapolis Street, Greenhills, San Juan
Tel: 661-9200 | Mobile: 917-885-8841
Website: brasseriecicoumanila.wordpress.com
Facebook: CiÇou
Email: restaurant_cicou@yahoo.com
Operating Hours: Tue-Sat, 12PM-10PM / Sun, 10:30AM-2PM
JB is one half of Will Fly for Food and its chief itinerary maker.  He's the one to blame for all the crappy photos and verbal diarrhea on this blog.  Don't listen to him.
Latest posts by JB Macatulad (see all)